Boston Red Sox Run to Home Base 2021: NH State House to NH Veterans Home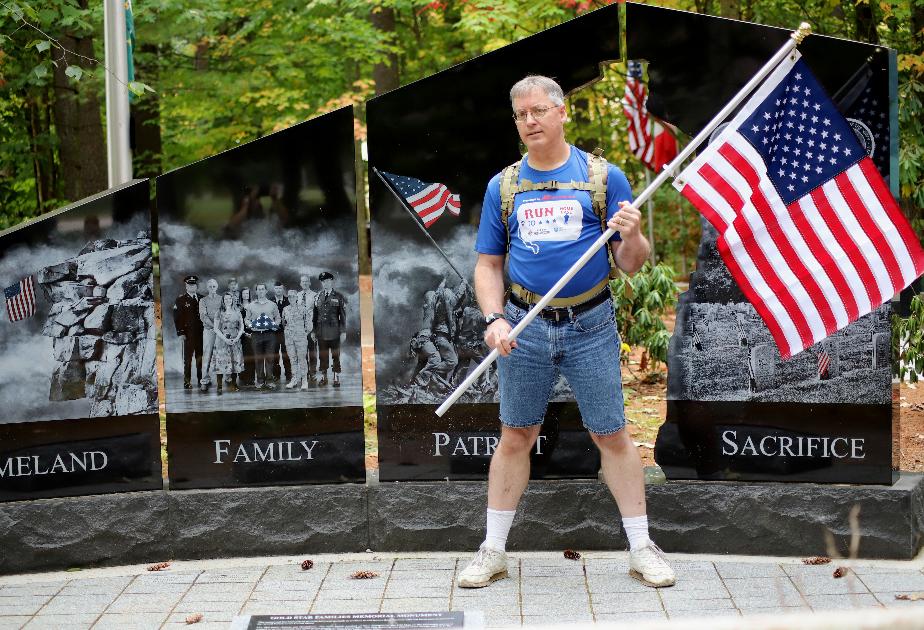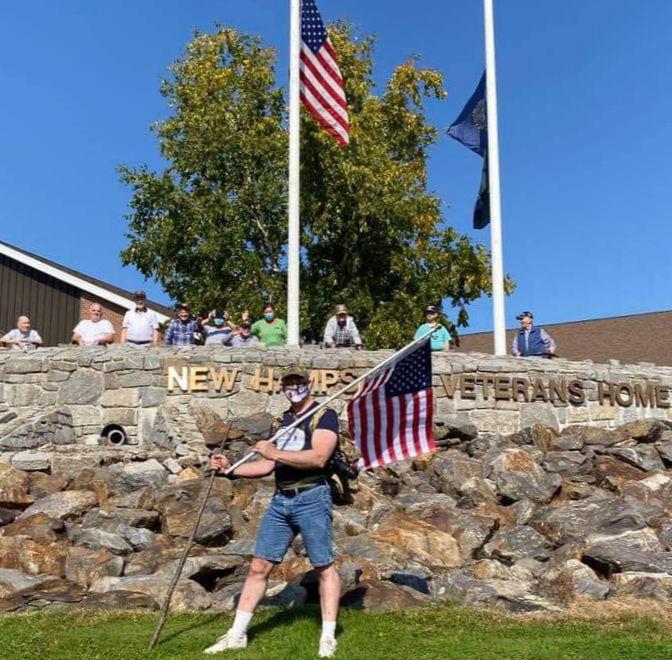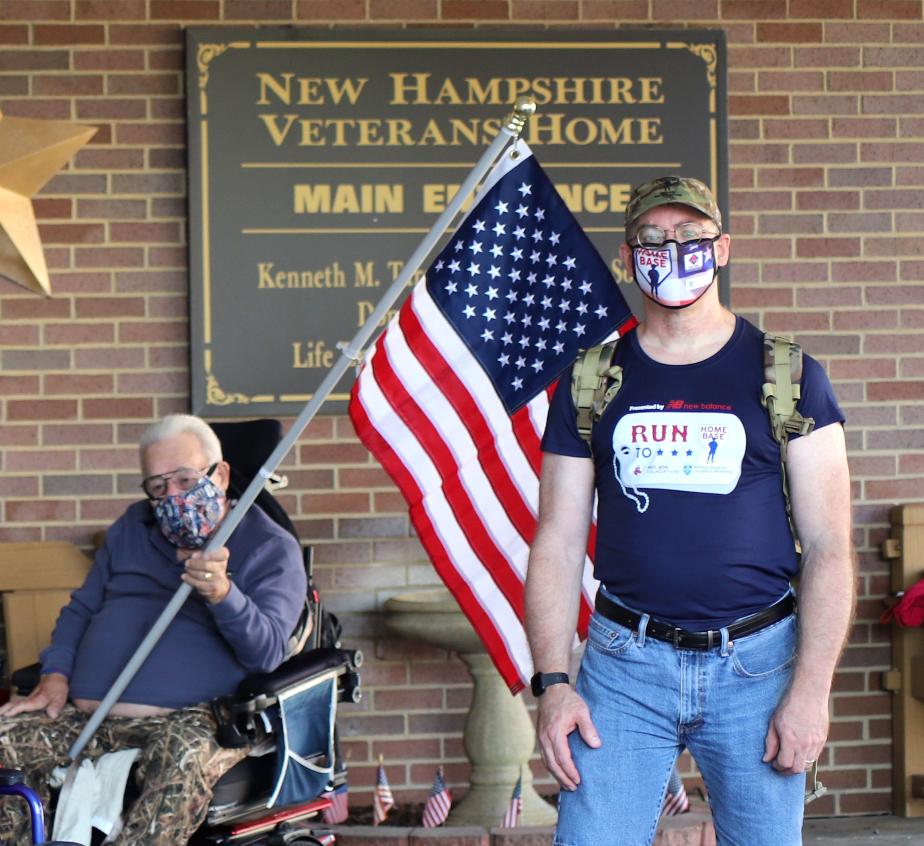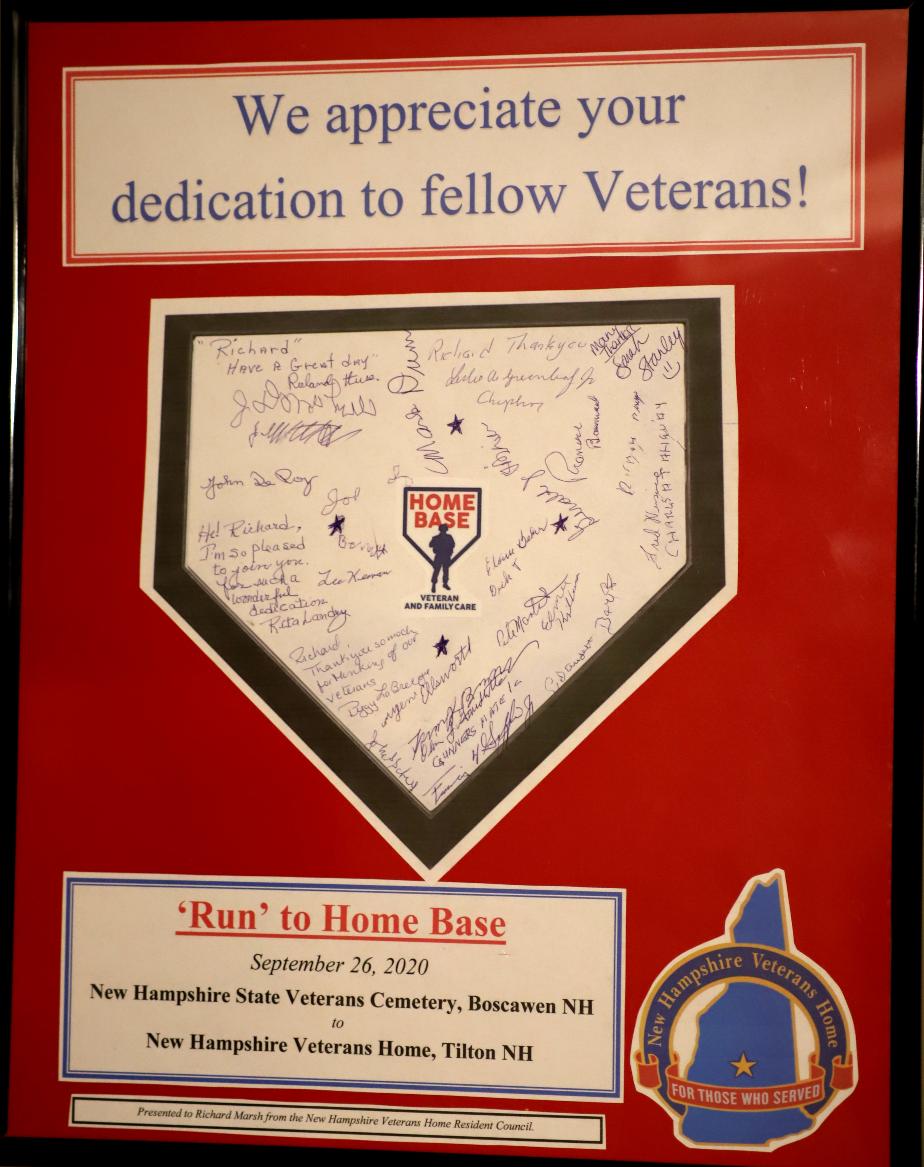 ALTHOUGH NOT EXACTLY NEW HAMPSHIRE HISTORY, BUT I WOULD LIKE TO SHARE INFORMATION ON A WORTHWHILE CAUSE OF WHICH I PARTICIPATed IN on September 26 2020.
THE LOVE OF THE BOSTON RED SOX STRETCHES OVER ALL OF NEW ENGLAND, MASSACHUSETTS TO MAINE, AND OF COURSE NEW HAMPSHIRE. CARLTON FISK WAS A NEW HAMpSHIRITE HIMSELF, LIVING IN CHARLESTON NH.
for the LAST 2 years I have ATTENDED THE RUN TO HOME BASE AT FENWAY PARK IN BOSTON. THE WALK/RUN WAS HELD TO RAISE MONEY FOR VETERANS ALL OVER NEW ENGLAND RECOVERING FROM PTSD.
Although not exactly New Hampshire History, but I would like to share information on a worthwhile cause of which I will participate in on September 25th, 2021
The love of the Boston Red Sox stretches all over New England, Massachusetts to Maine, and of course New Hampshire. Carlton Fisk was a New Hampshire resident, living in Charlestown, New Hampshire For the last 3 years, I have attended the "Run to Home Base" event to raise money for veterans dealing with PTSD. The first 2 years, the event was held at Fenway Park in Boston, Massachusetts. Last year, due to COVID-19, I walked from the New Hampshire State Veterans Cemetery in Boscawen, New Hampshire to the Veterans Home in Tilton, New Hampshire.
This year, I plan to walk from the New Hampshire State House in Concord, New Hampshire to the New Hampshire State Veterans Home in Tilton, New Hampshire - a total of 19 miles. Pleas sponsor me at the Link below if you are able Thank you Richard Marsh
I started promptly at the New Hampshire State Veterans Cemetery in front of the Gold Star Families Memorial at 10:00 AM on Saturday September 26, 2020
. I chose this memorial because the Home Base event always starts with a Salute to the Gold Star Families, and Yesterday was Gold Star Mothers Day. I followed the Rail Trail from Boscawen to Franklin . Several times the rail trail would come close to Route 3 and I would hear honking, really made me smile and helped me keep my pace.
In Franklin I exited the Rail Trail and continued on Central Street in full view of the passing residents, more honks and encouraging shouts J By 2:30 I started up Clark Street, a bit of a hill for the last stretch, but with the help of a walking stick I made it up to Winter Street in Tilton where the Veterans Home is.
As I turned onto Winter Street I saw 6 Veterans on the lawn cheering me on shouting "Thank You!, almost there J" At the driveway to the Veterans home (another hill lol) there were about 20 Veterans on a balcony clapping and the staff had set up a Finish Line Ribbon for me to break through J At the entrance to the Veterans Home was Fred Caruso, the DJ from MIX 94.1 , several staff members and a Residents Council to present me with a Frame of the Home Base Logo with signatures.
As I handed the Flag to the resident Veterans, I said the Pledge of Allegiance and handed over the flag along with the bracelets and Lapel pins (Thank You so much!) This year I raised Mayflower Money ($1620.00) and was quite pleased with my result. There are 2 ways to be successful in the Home Base event, One with Donations and the other with awareness. The MIX 94.1Radio spot was very successful in making the local residents aware of the Home Base program.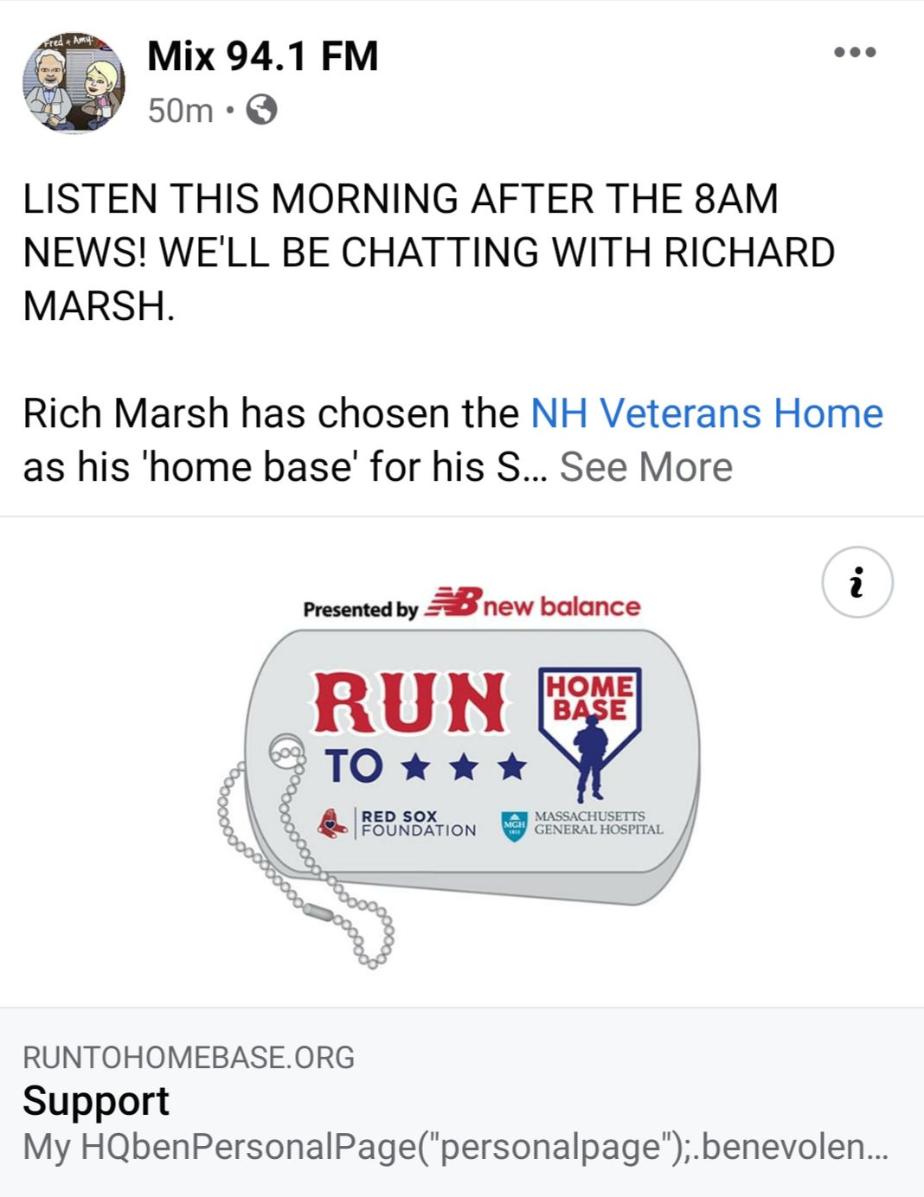 Northbridge Massachusetts Community TV - Run to Home Base Program - September 5, 2019