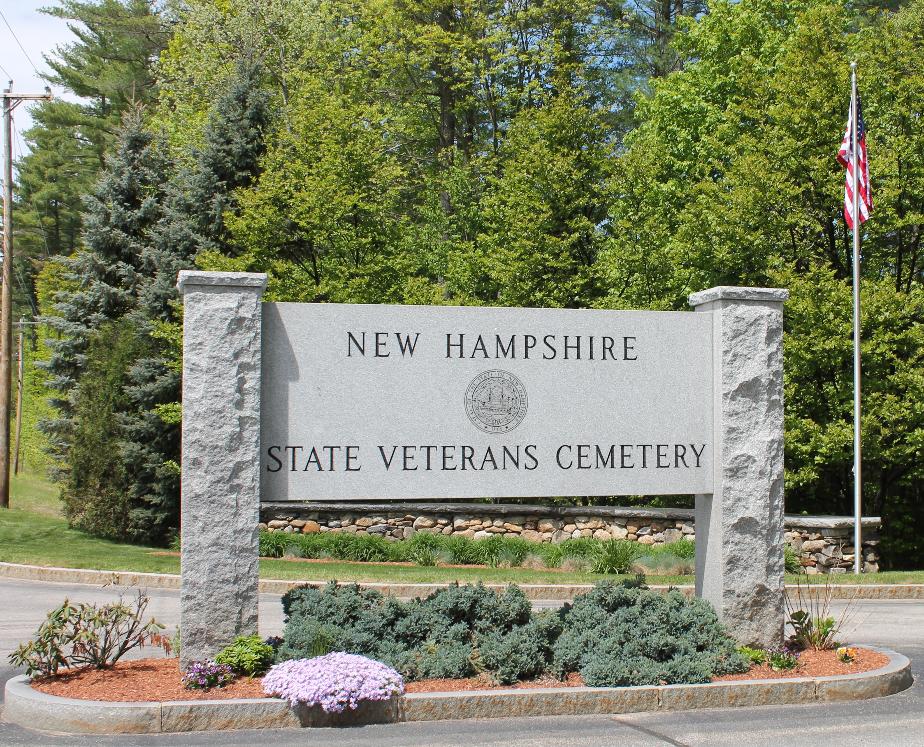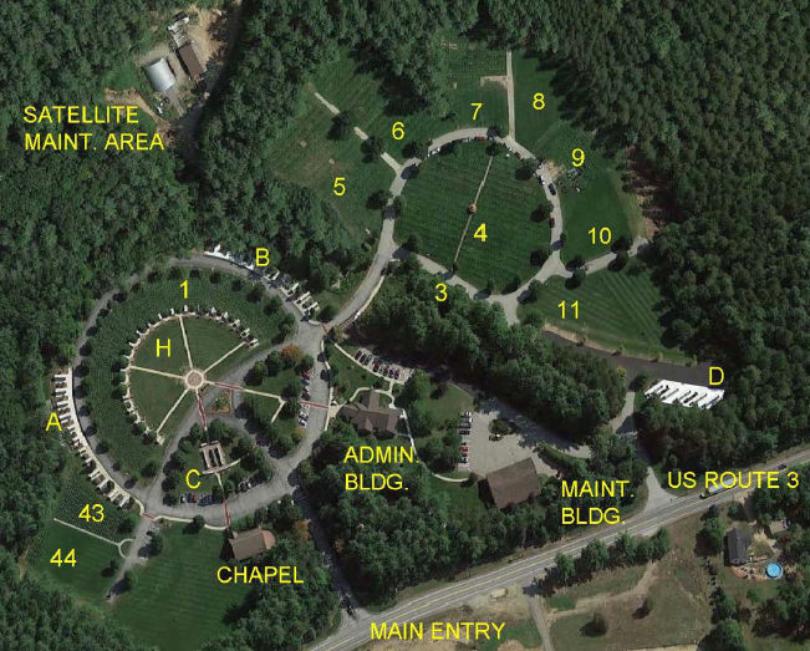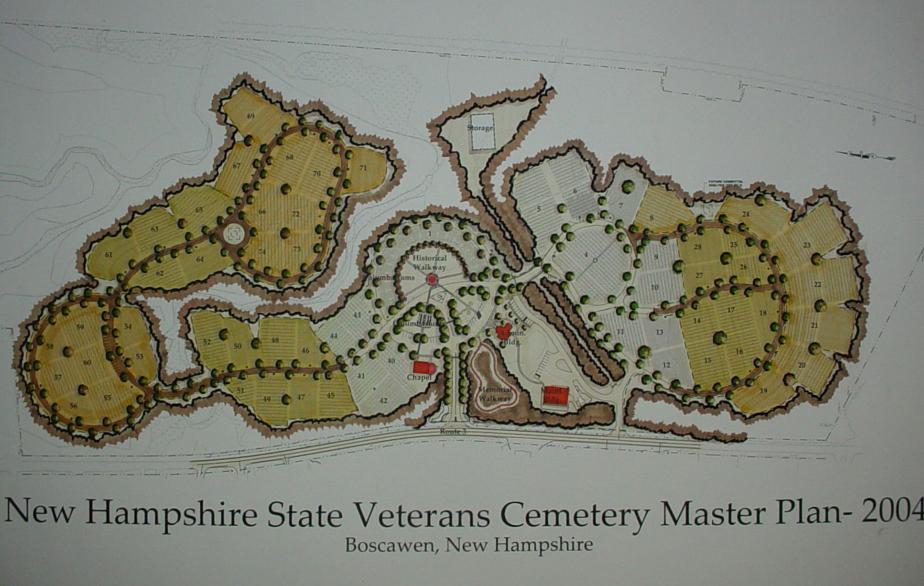 New Hampshire State Veterans Cemetery Information Kiosk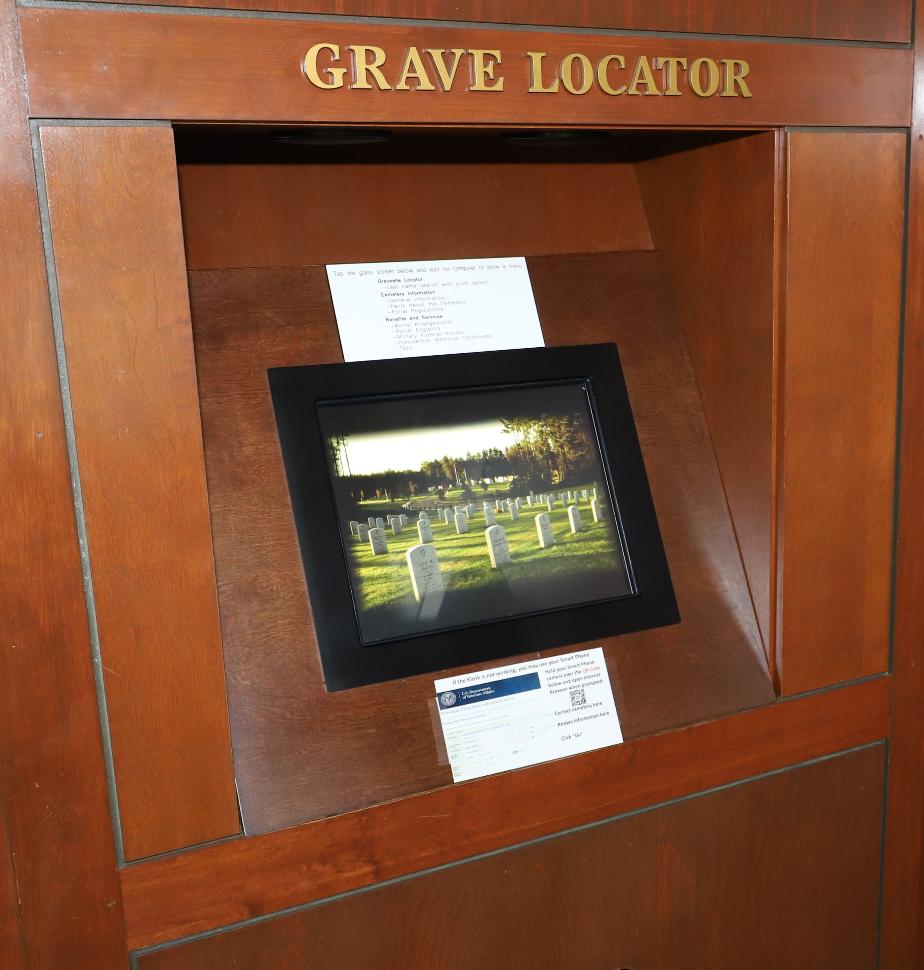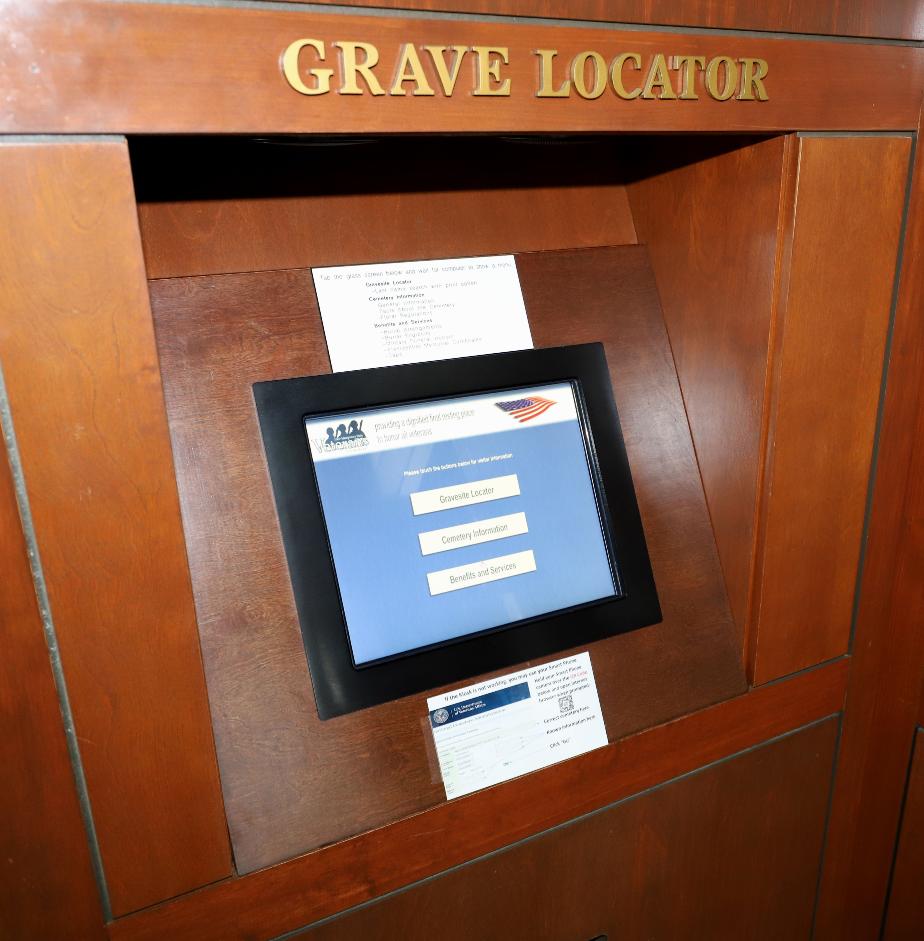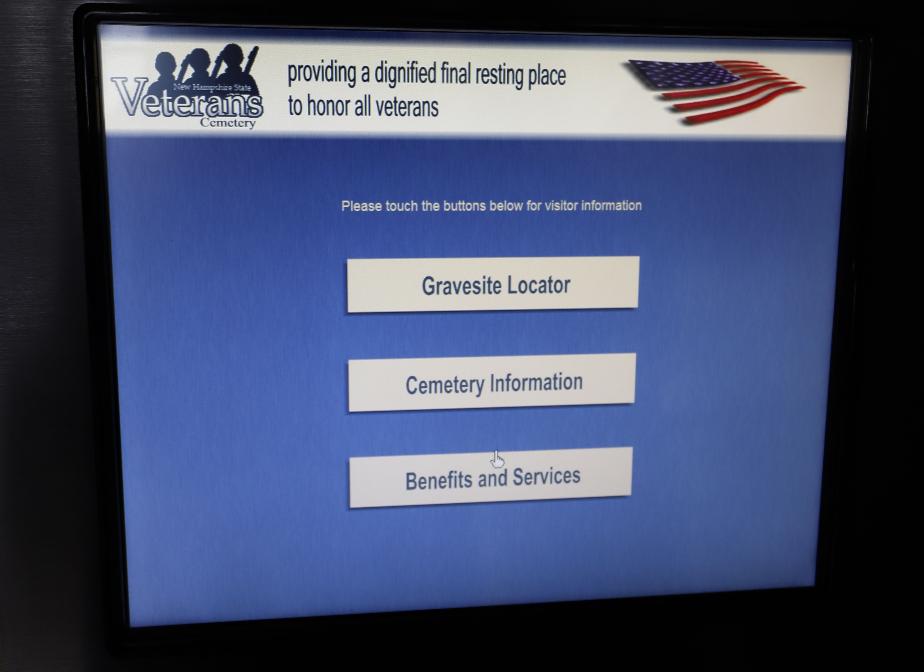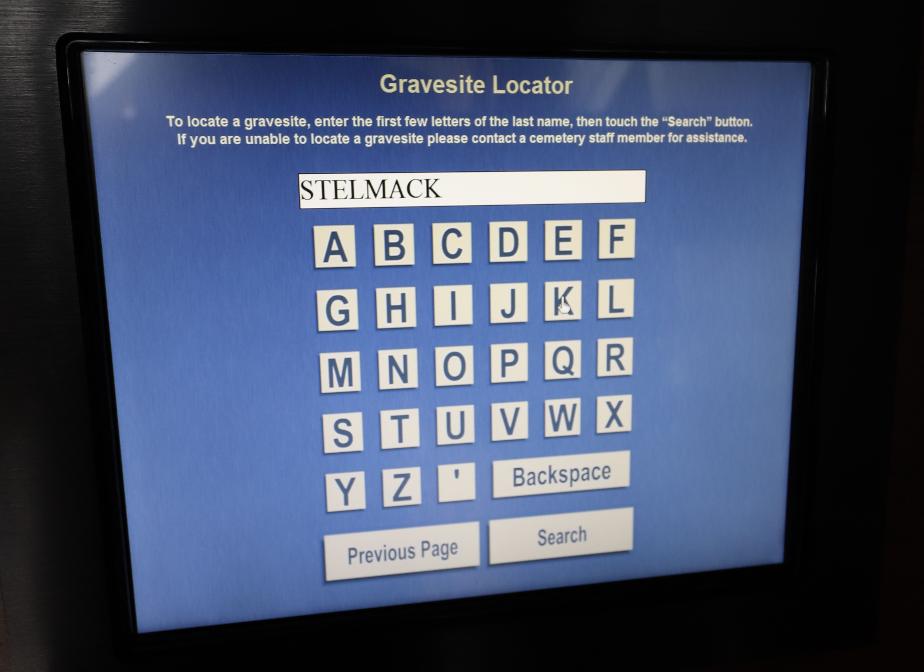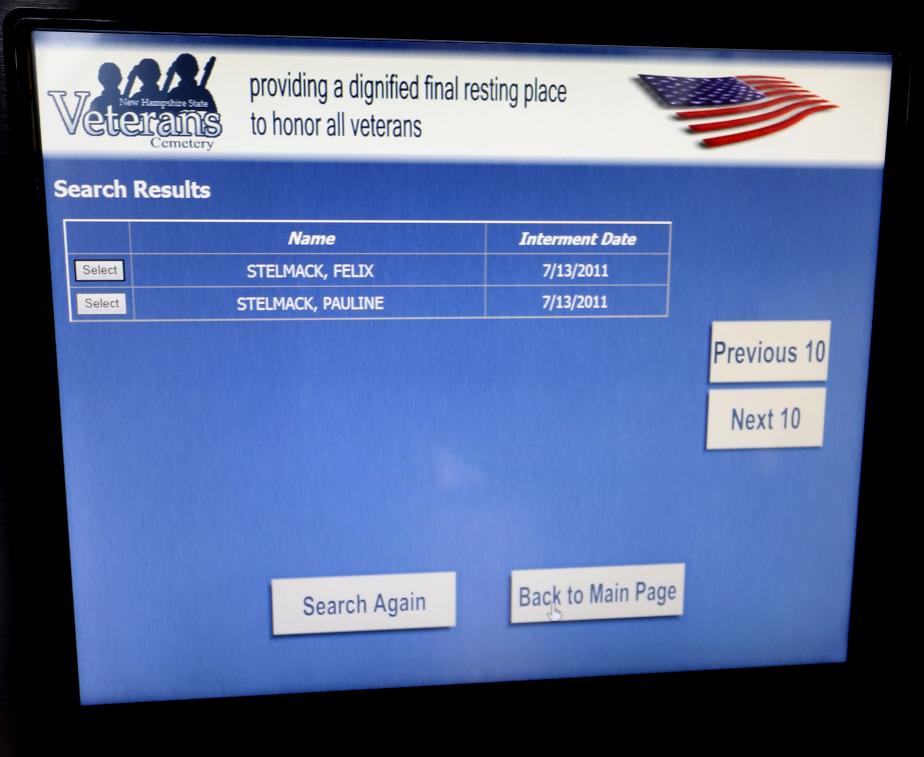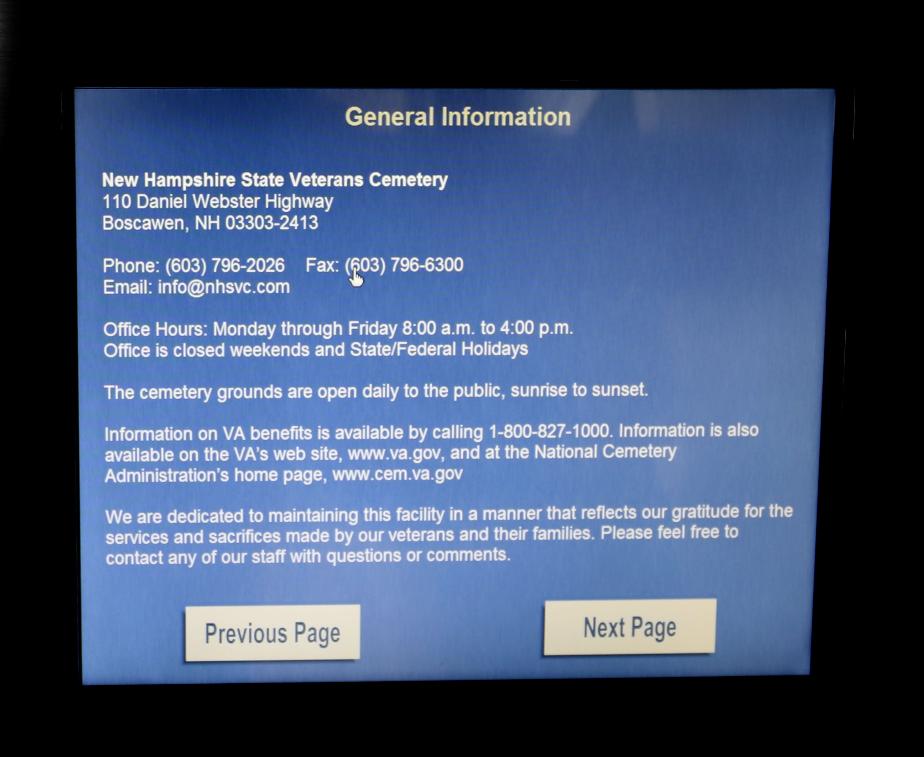 New Hampshire State Veterans Cemetery Chapel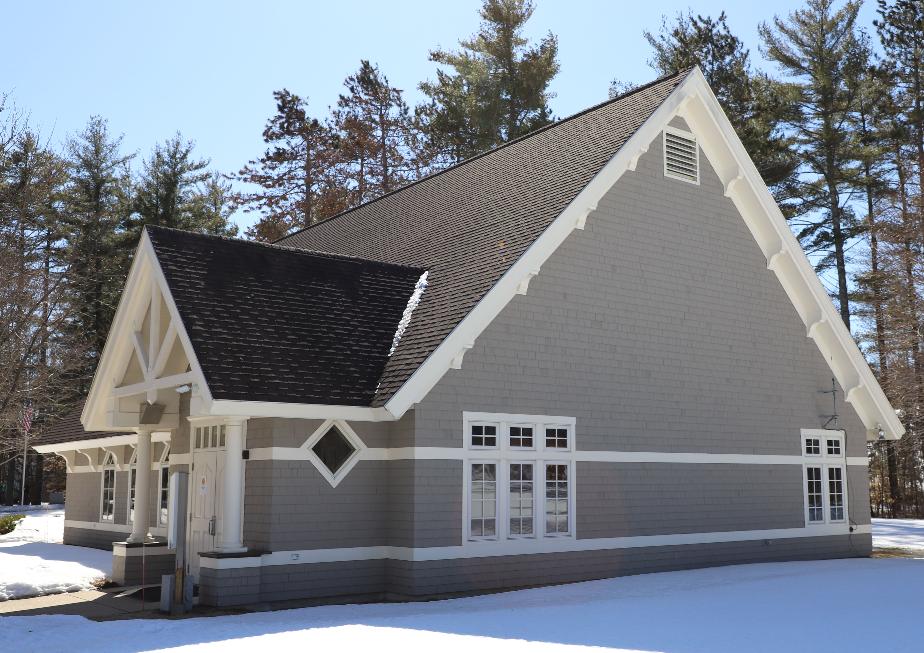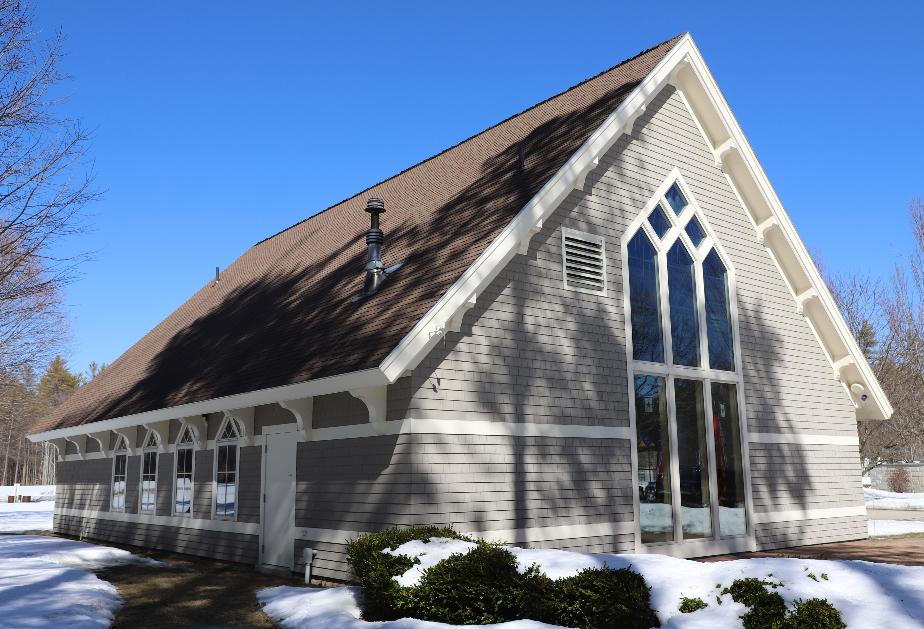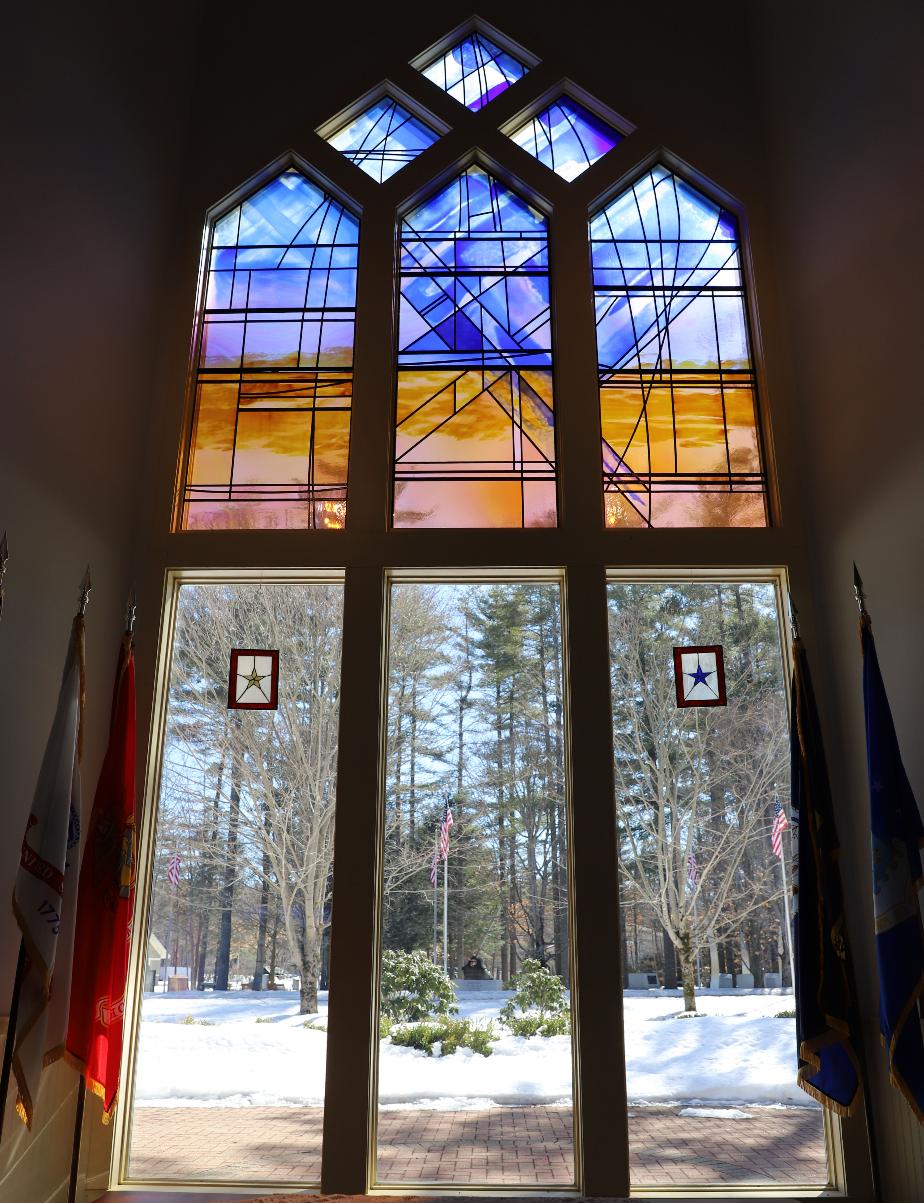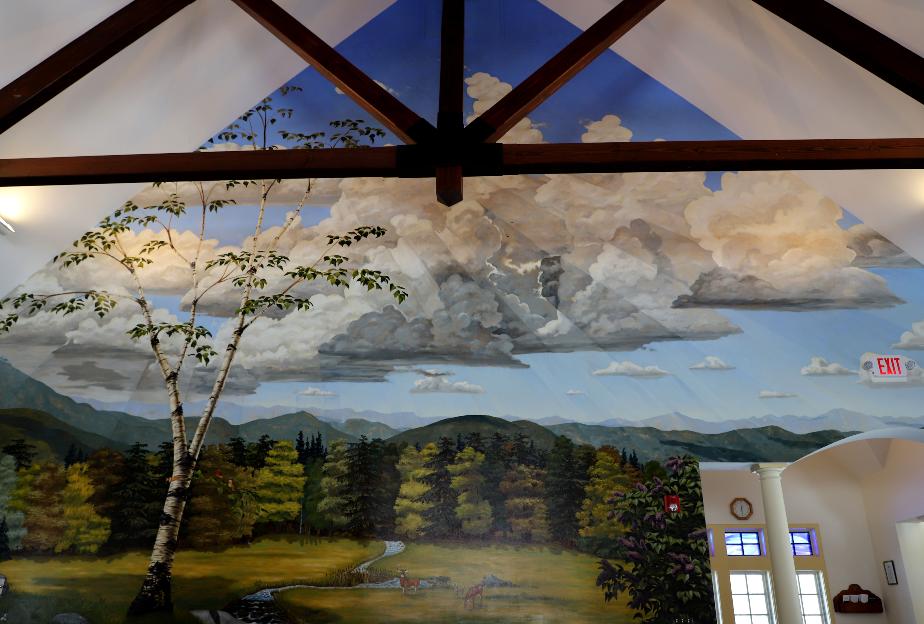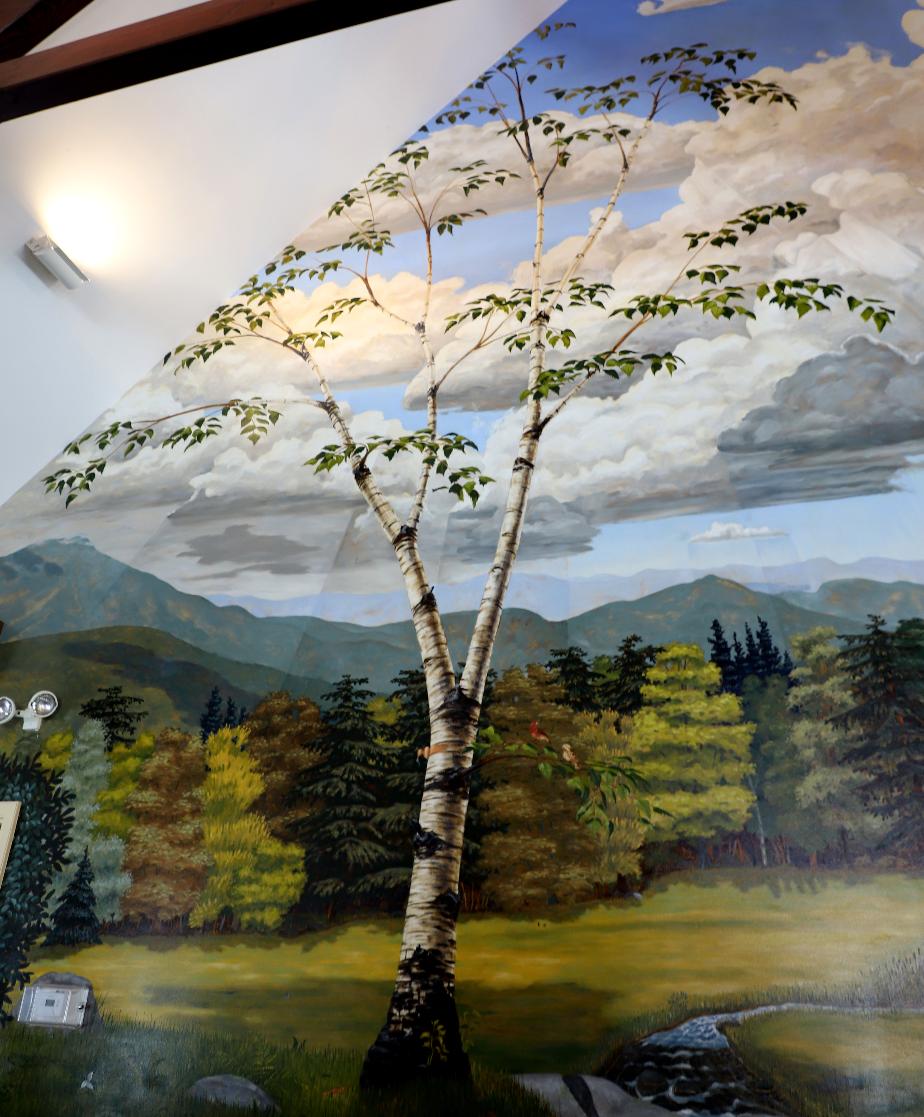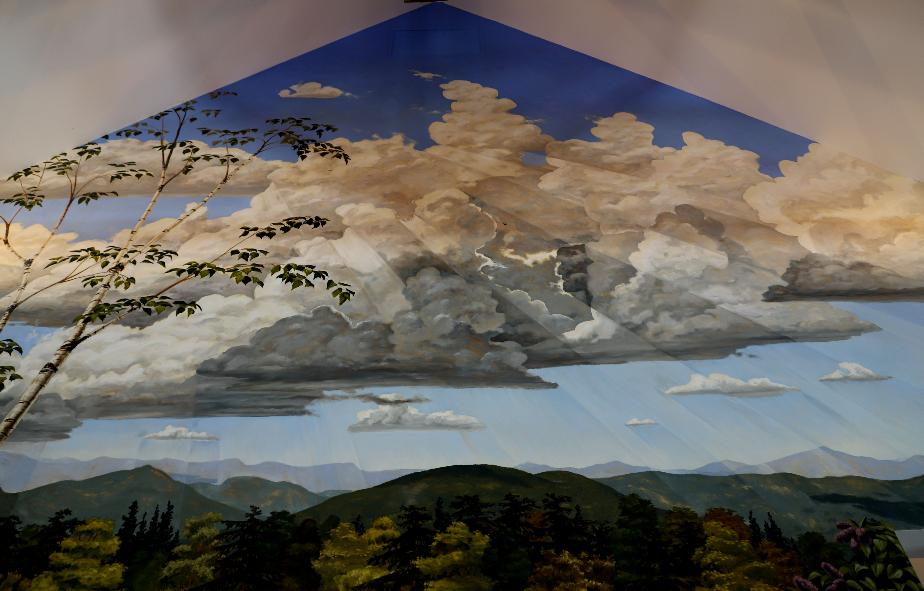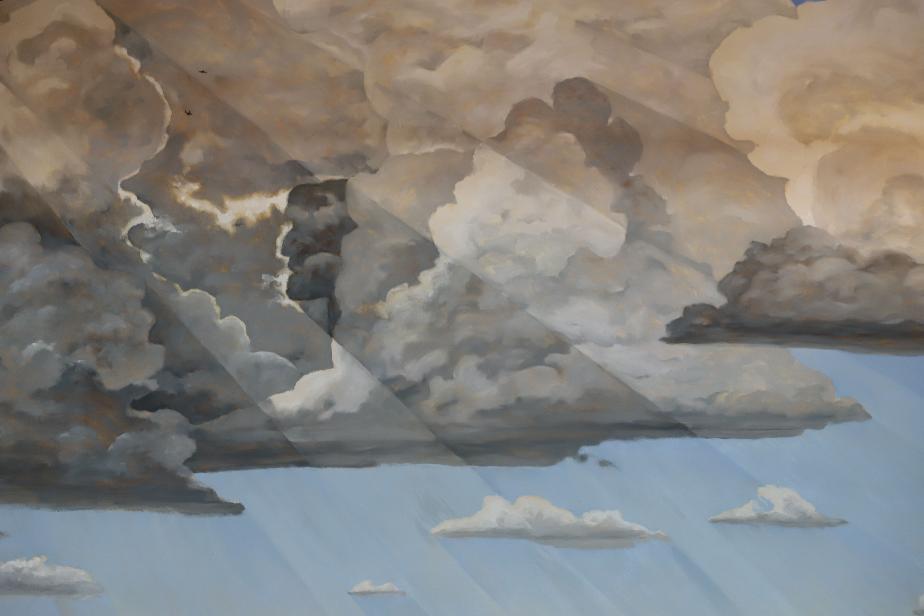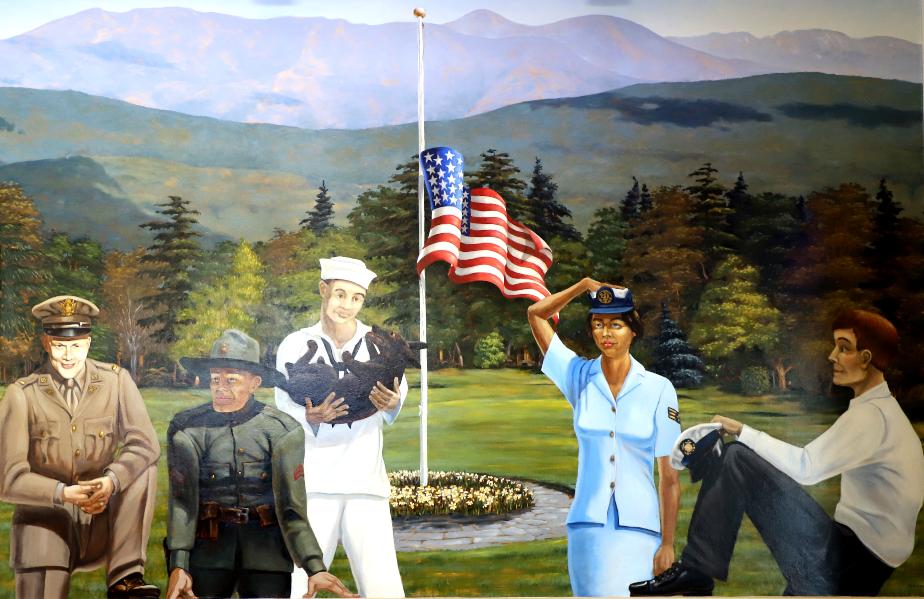 NH State Veterans Cemetery Chapel Mural -
Artist: Sheldon Cassady - Sponsored by the Department of New Hampshire Ladies Auxiliary VFW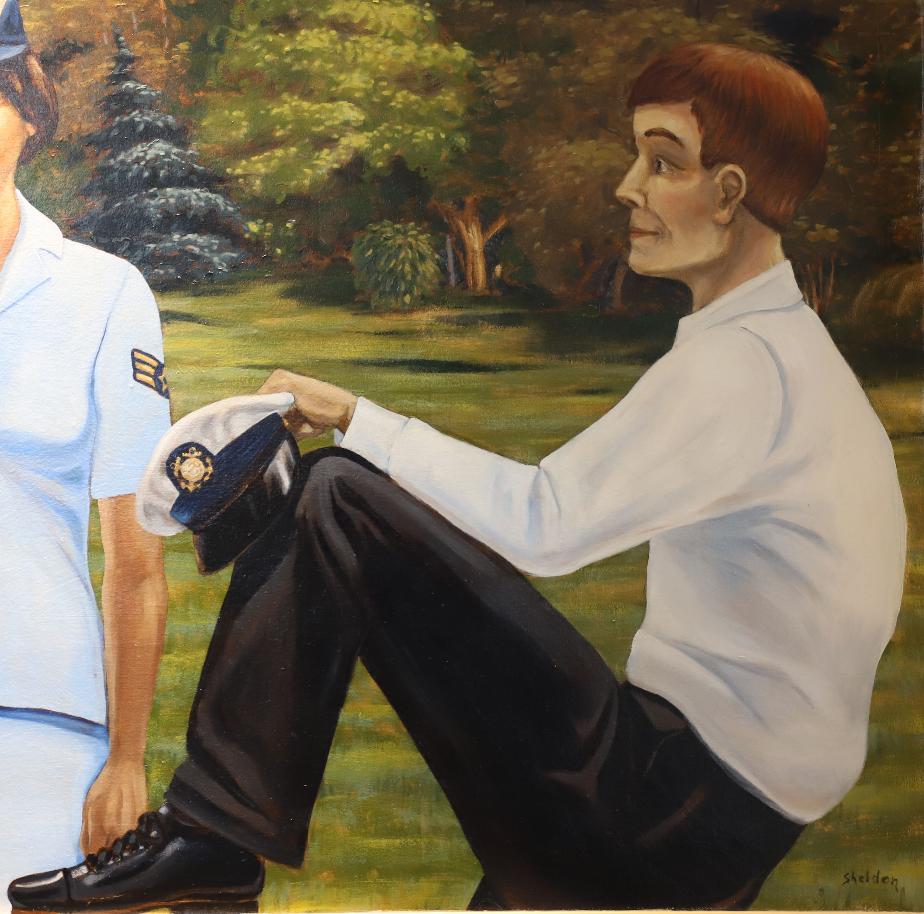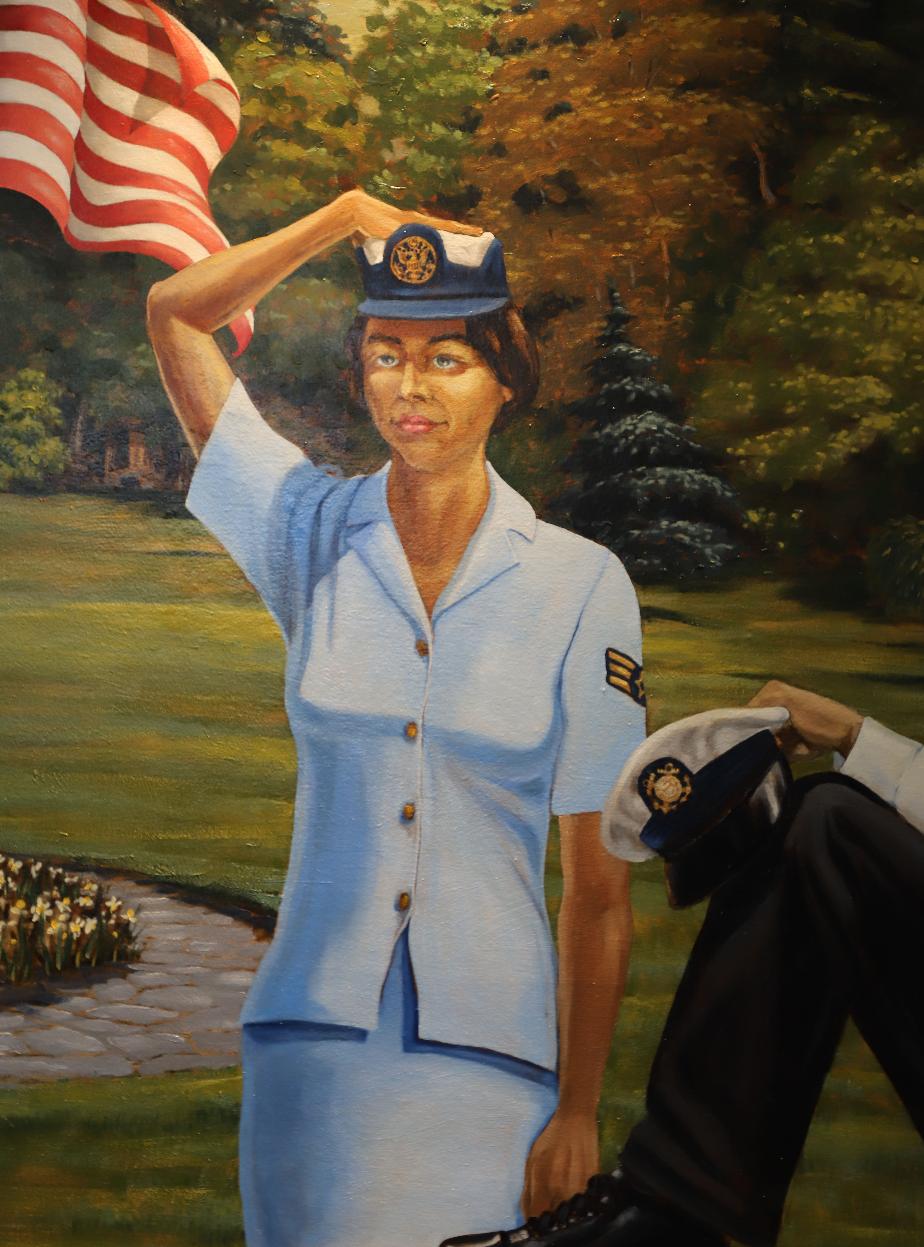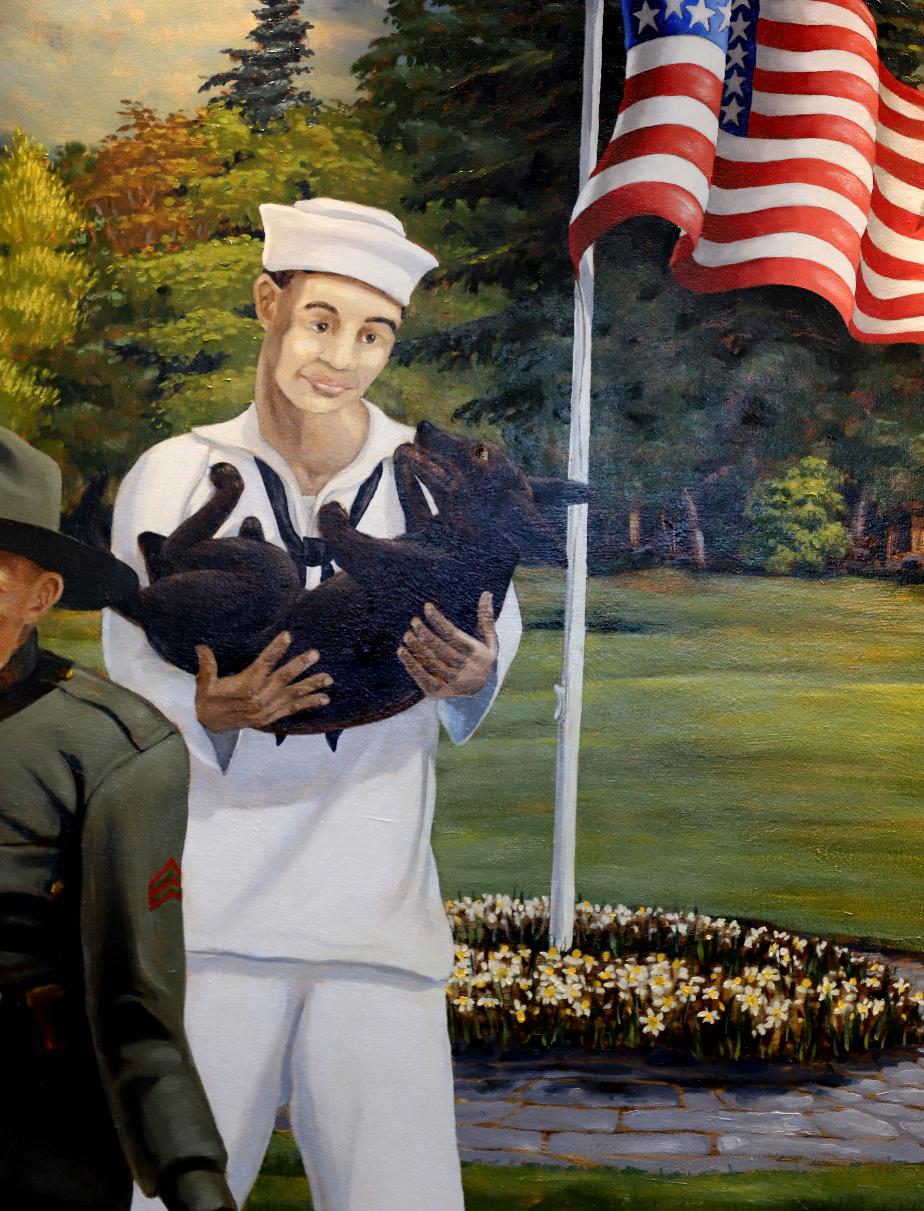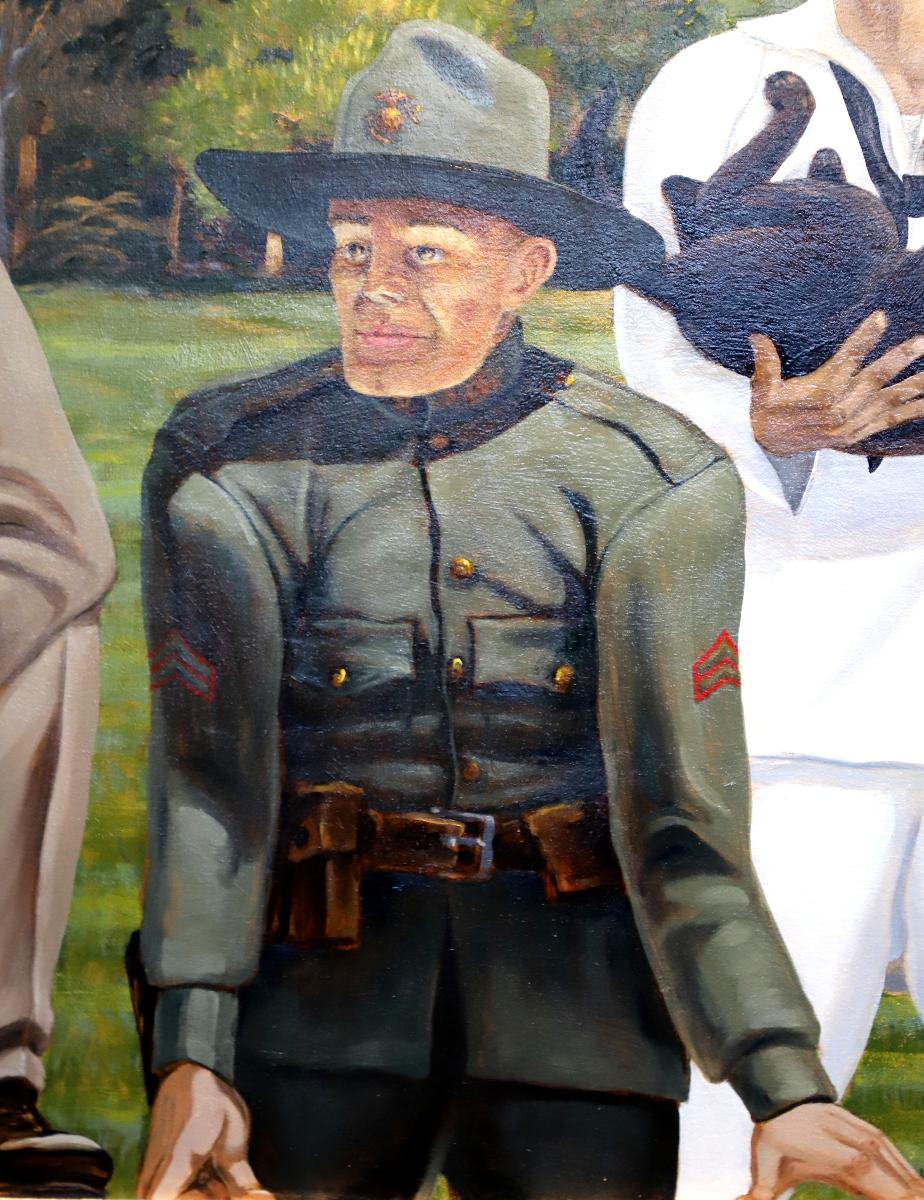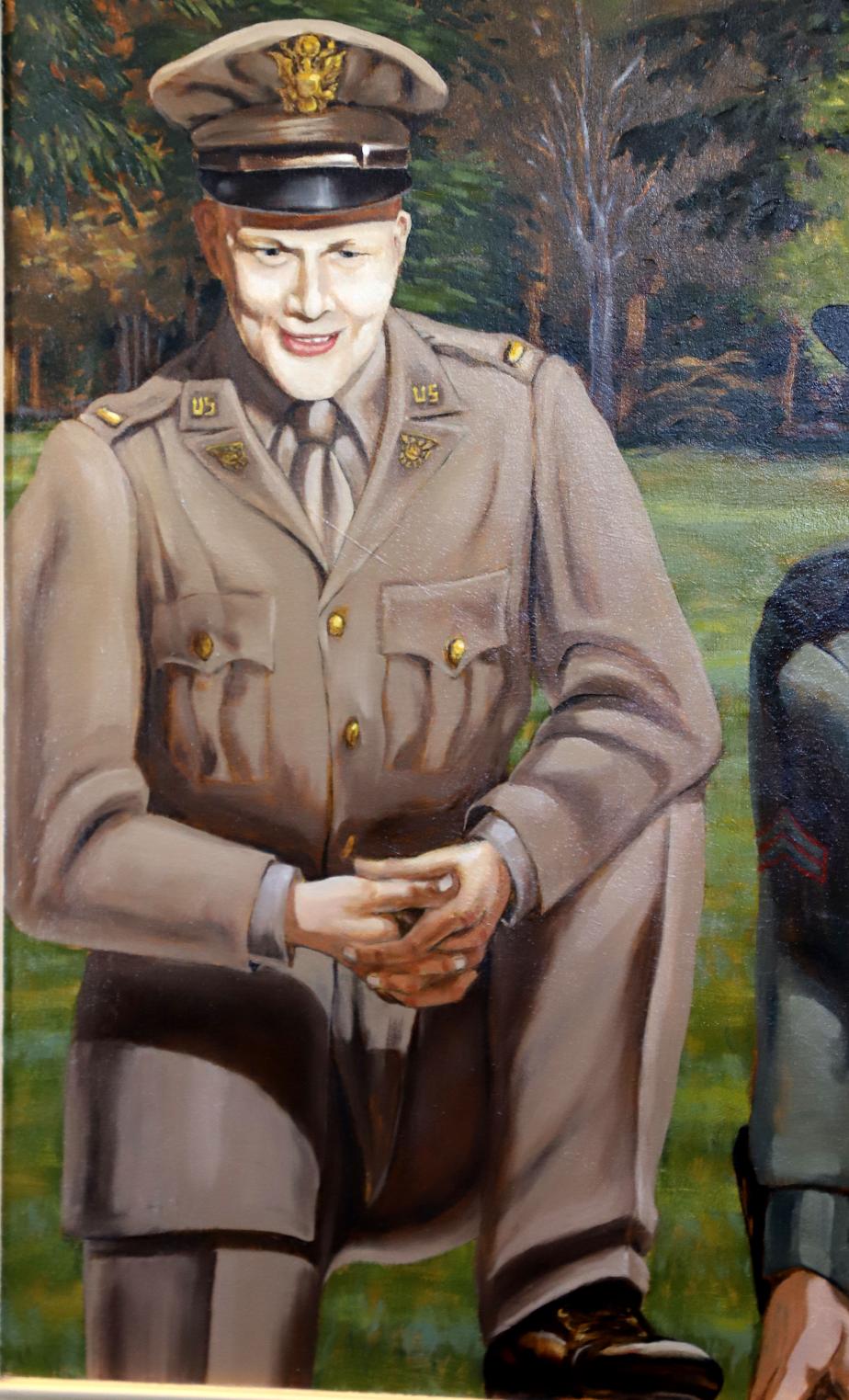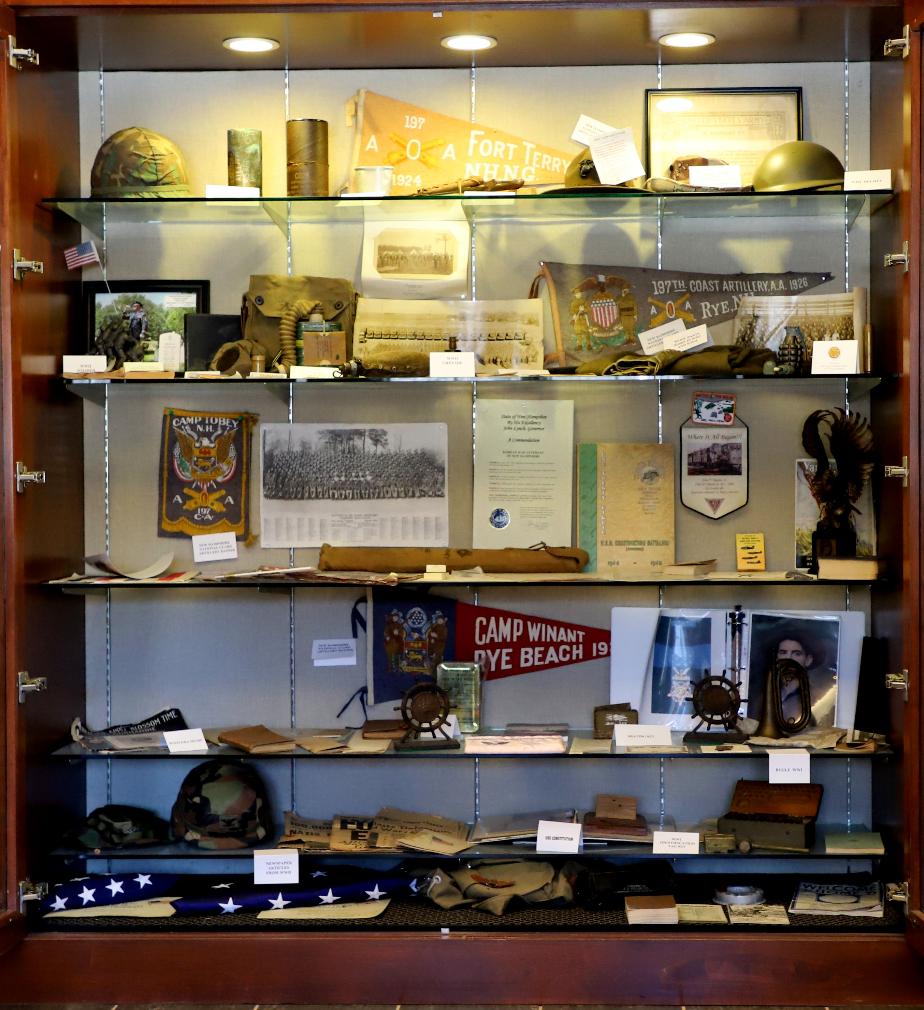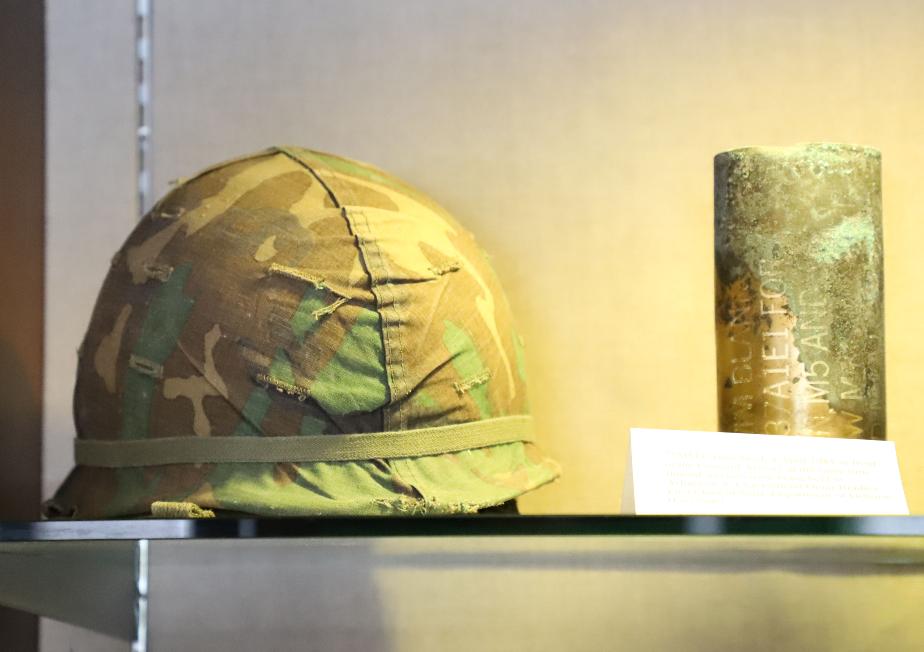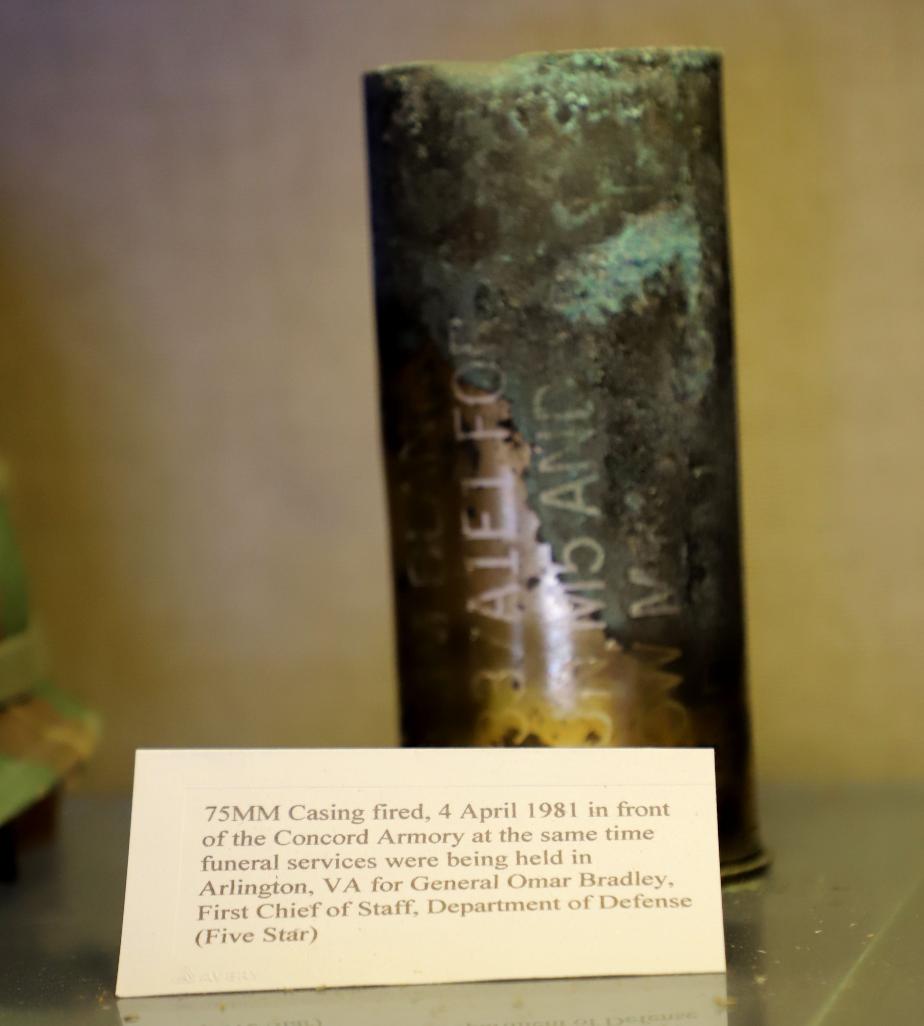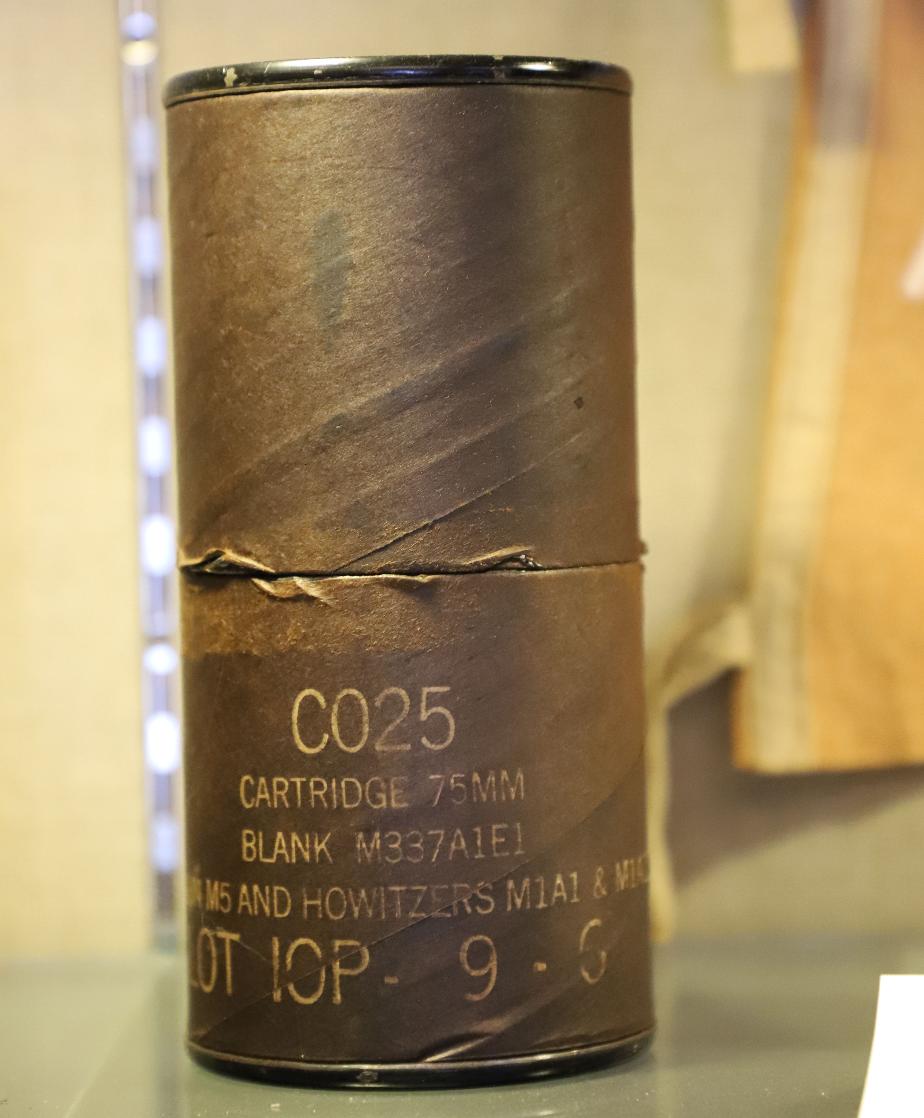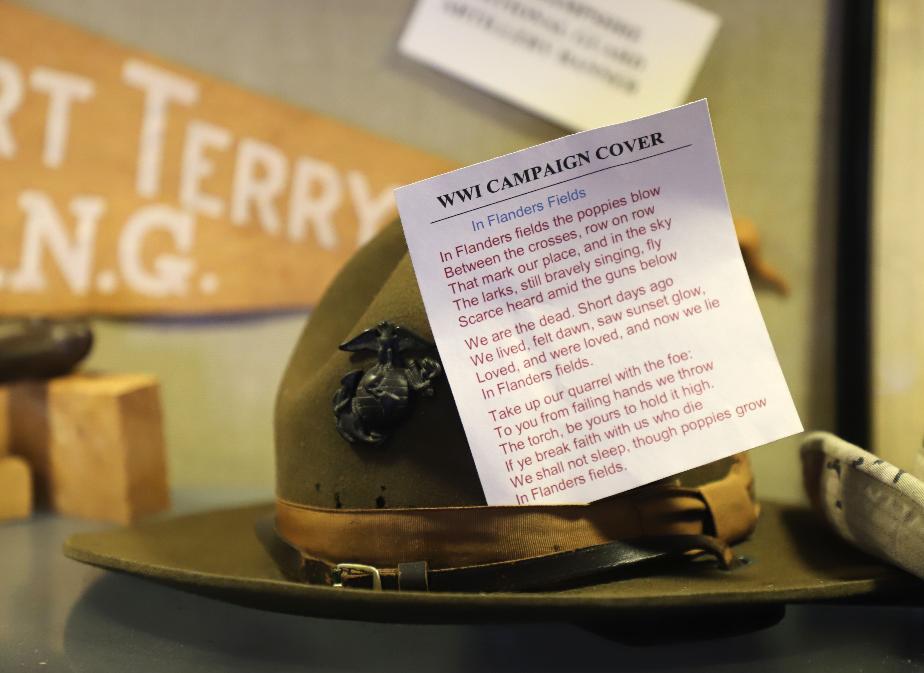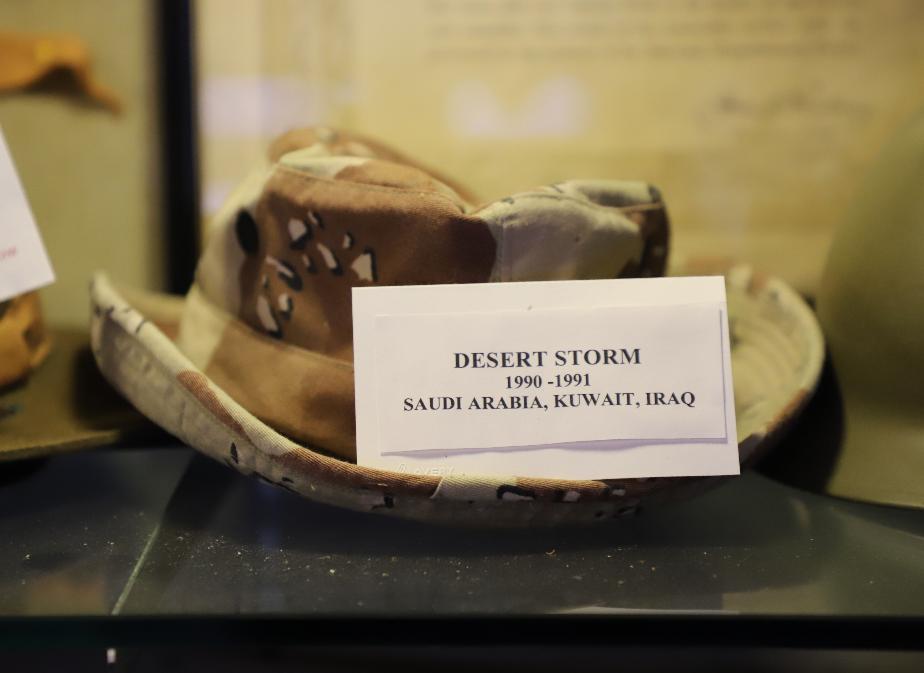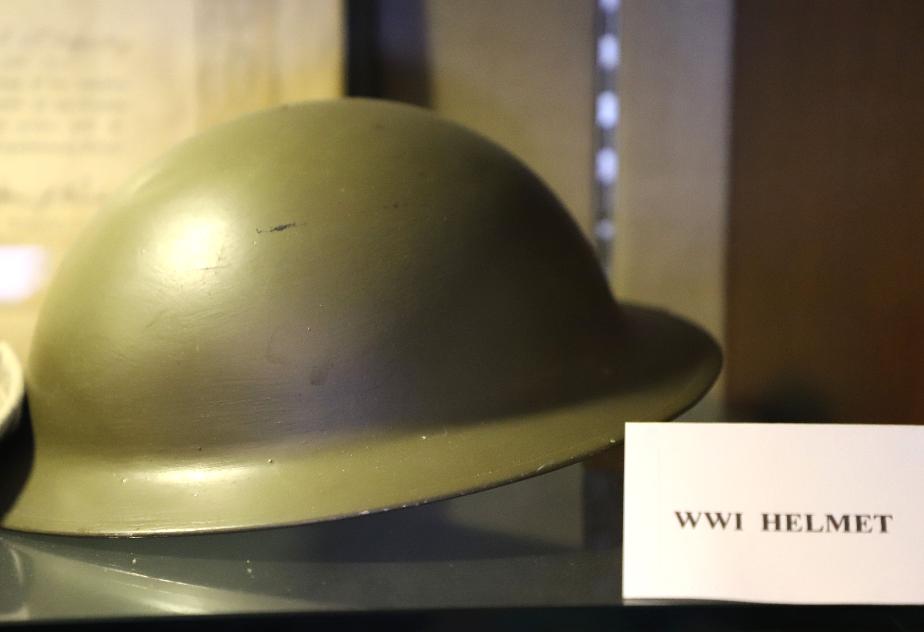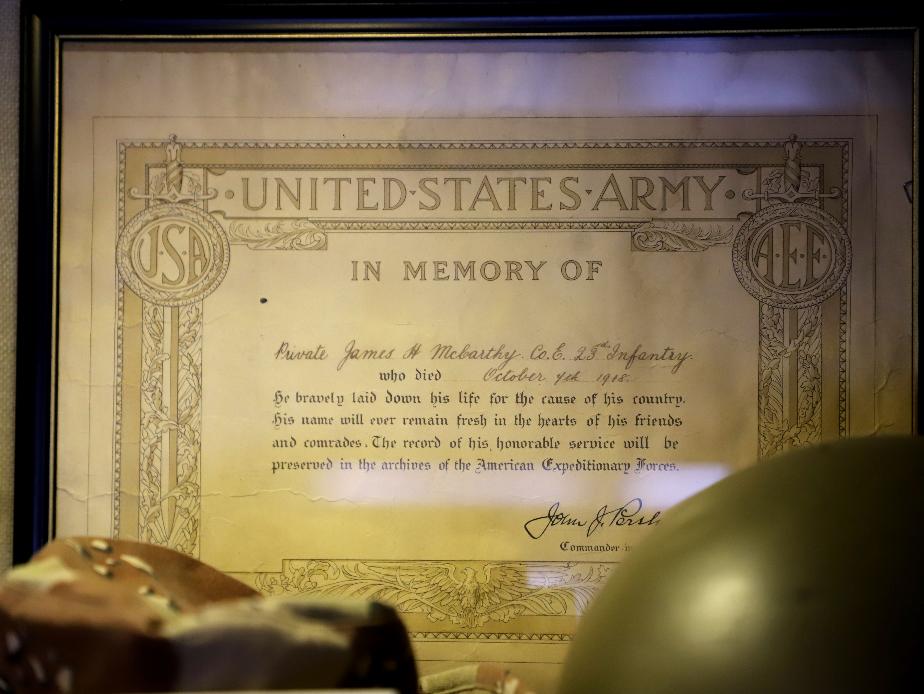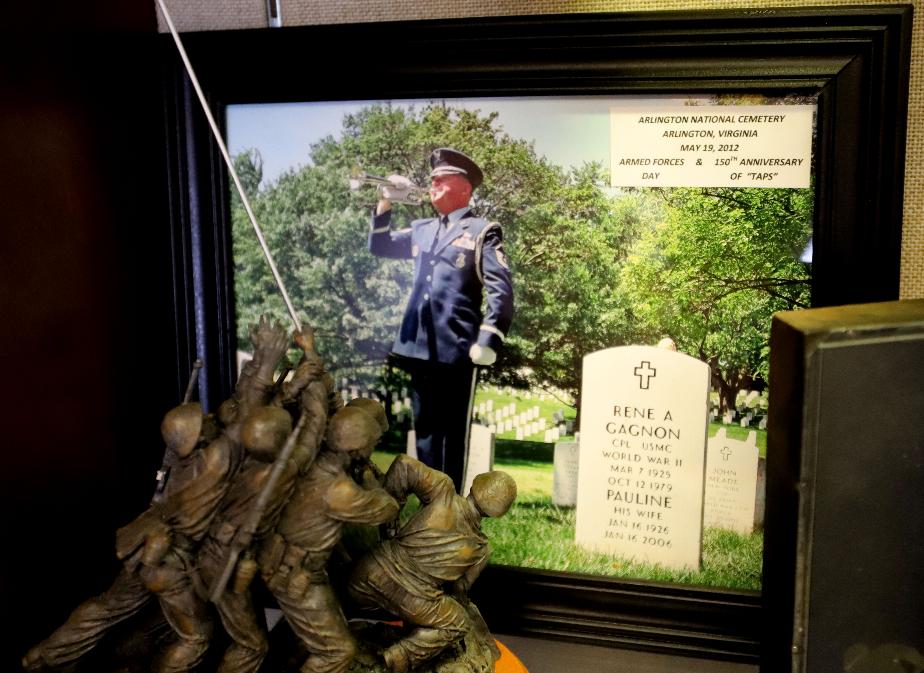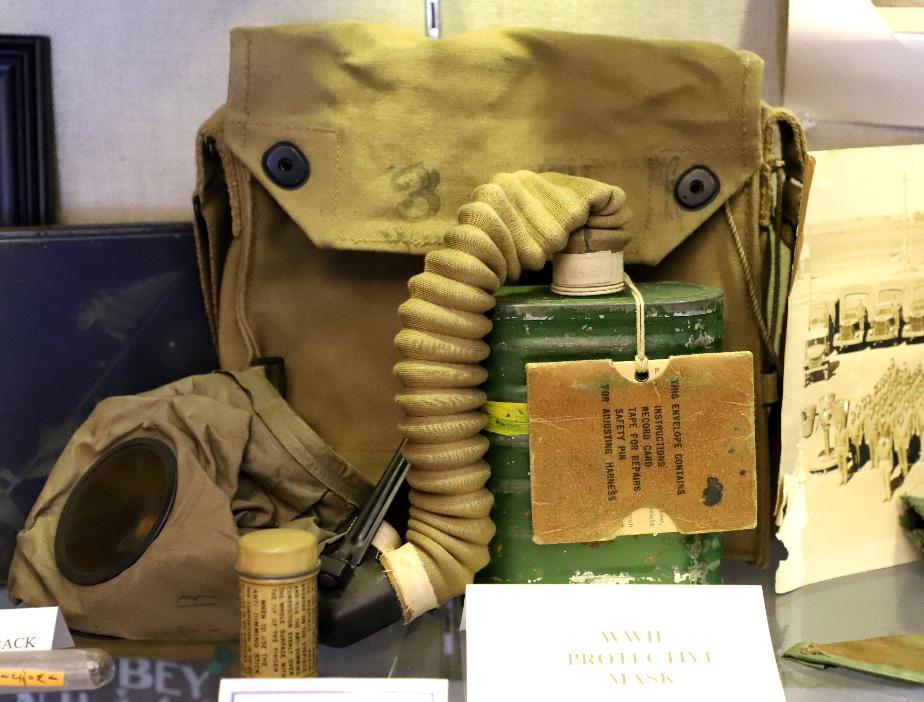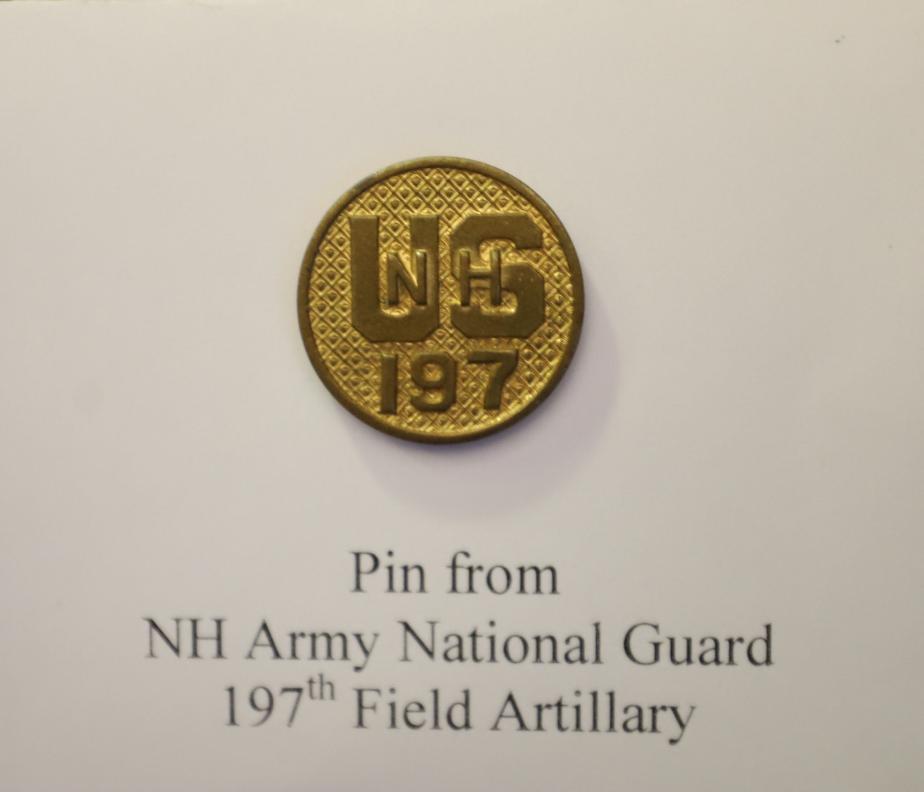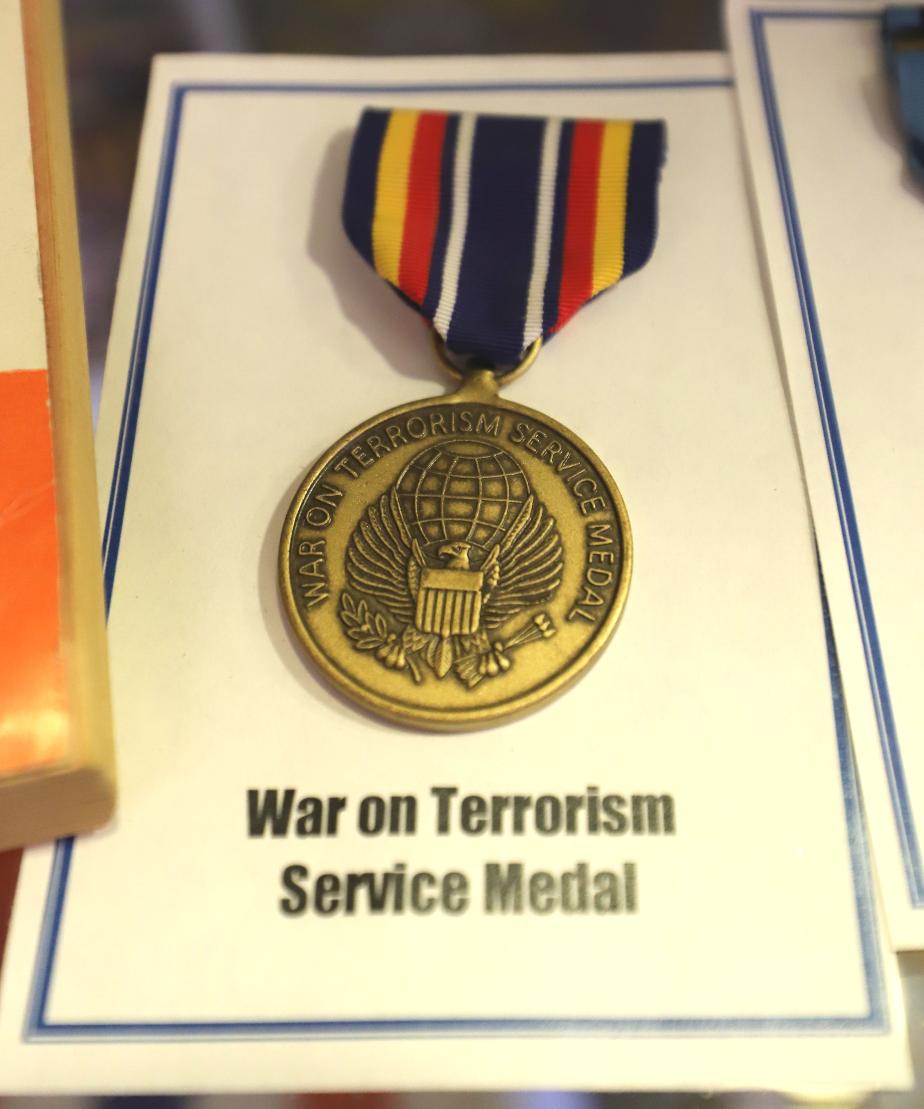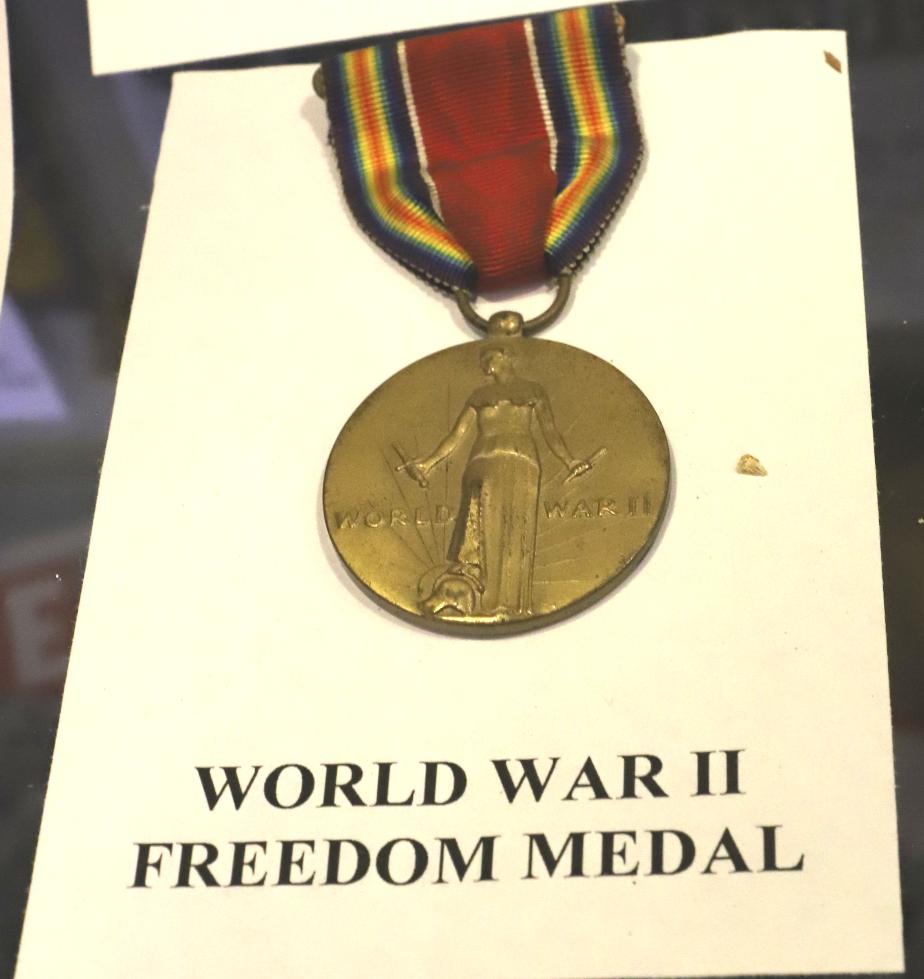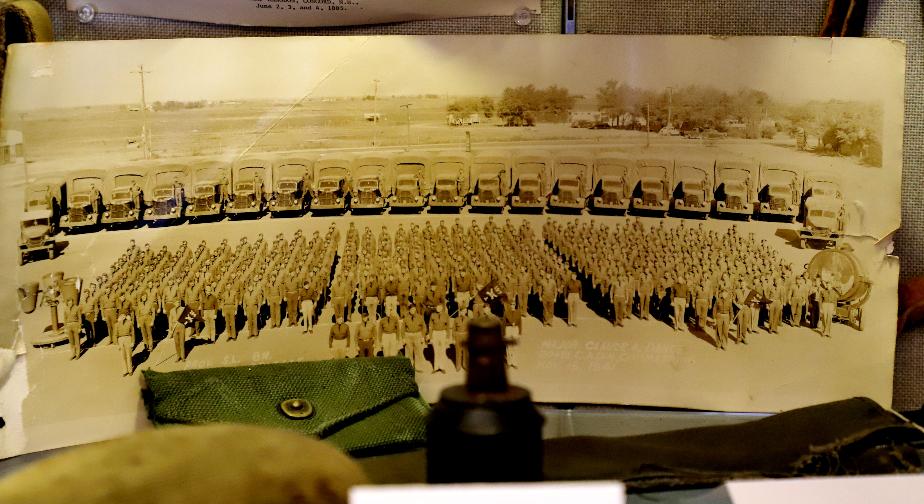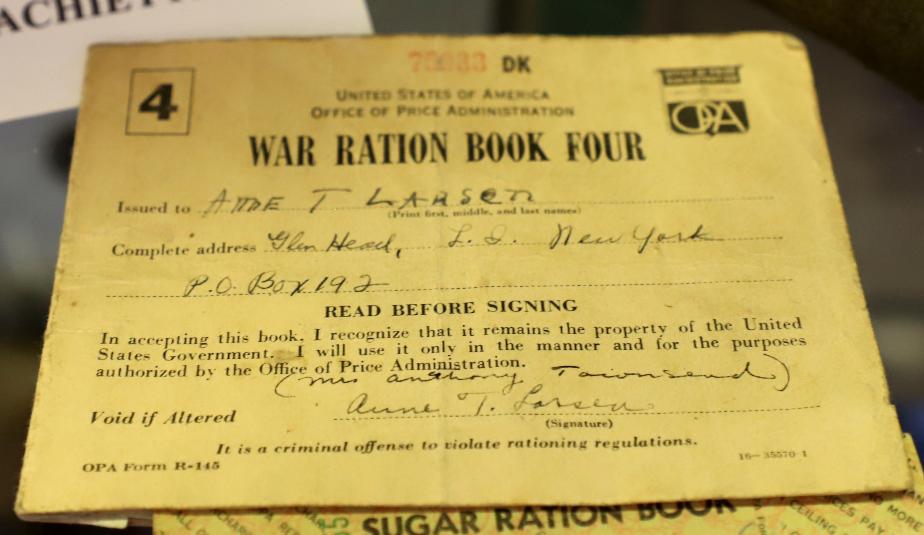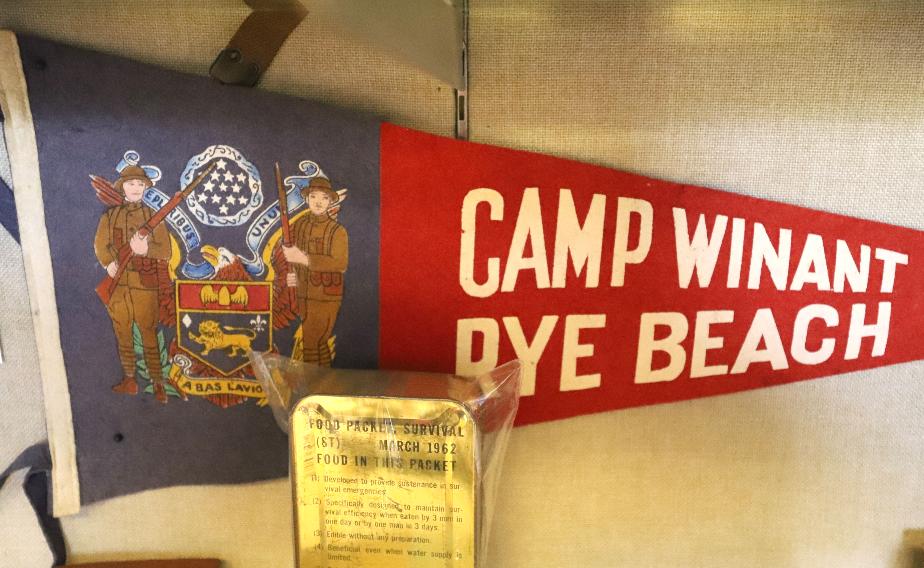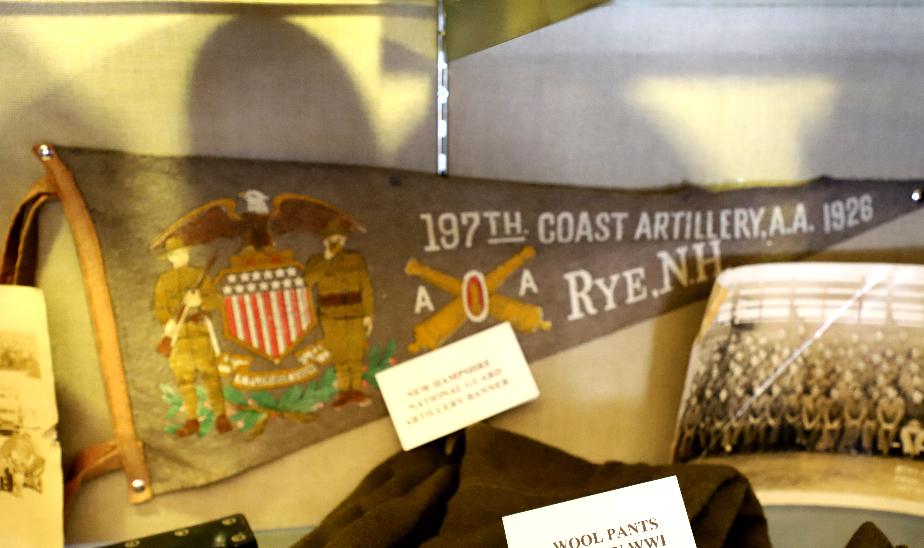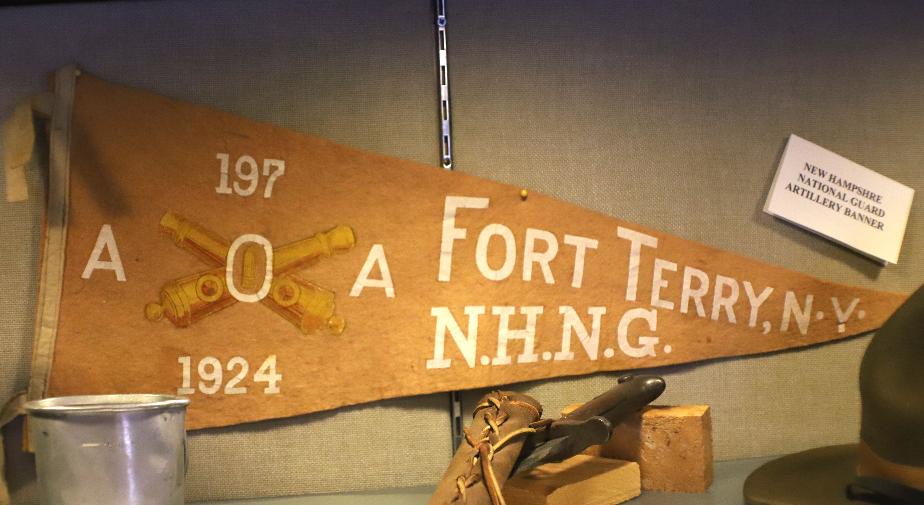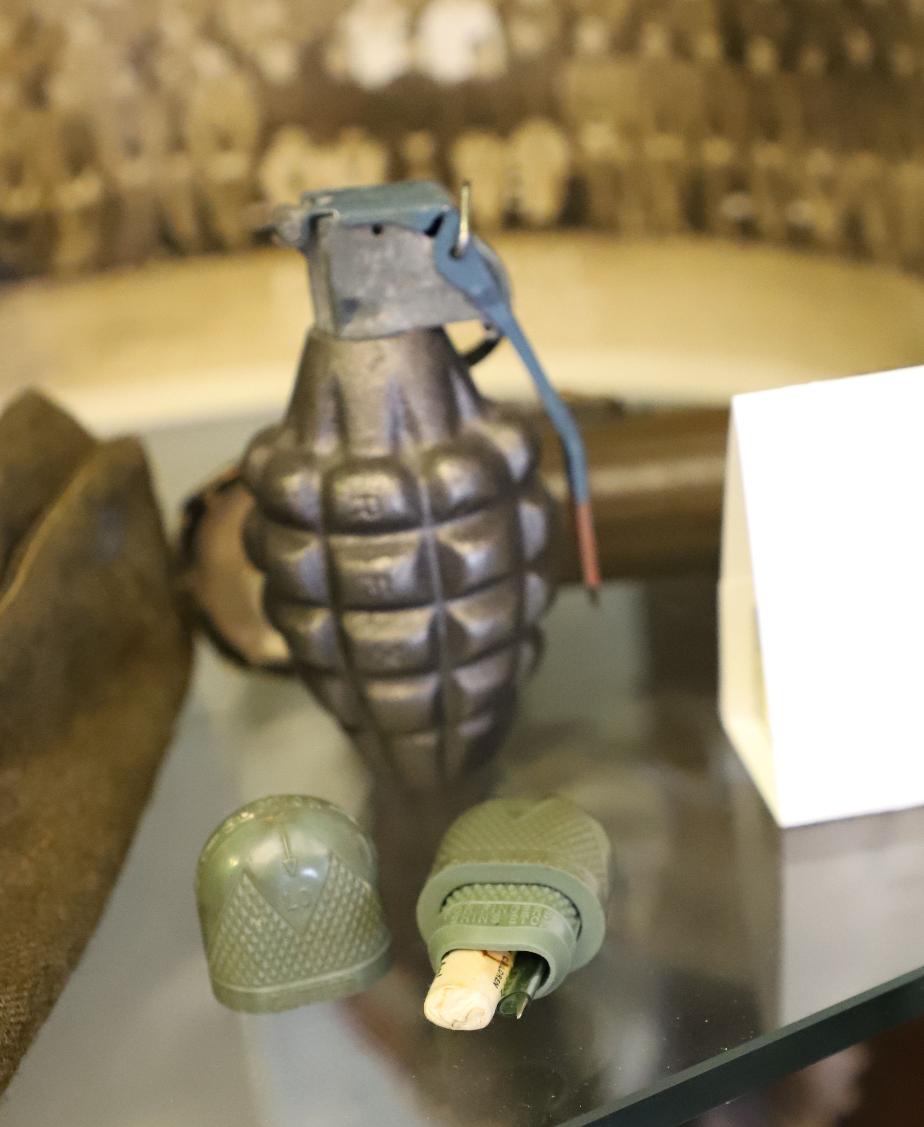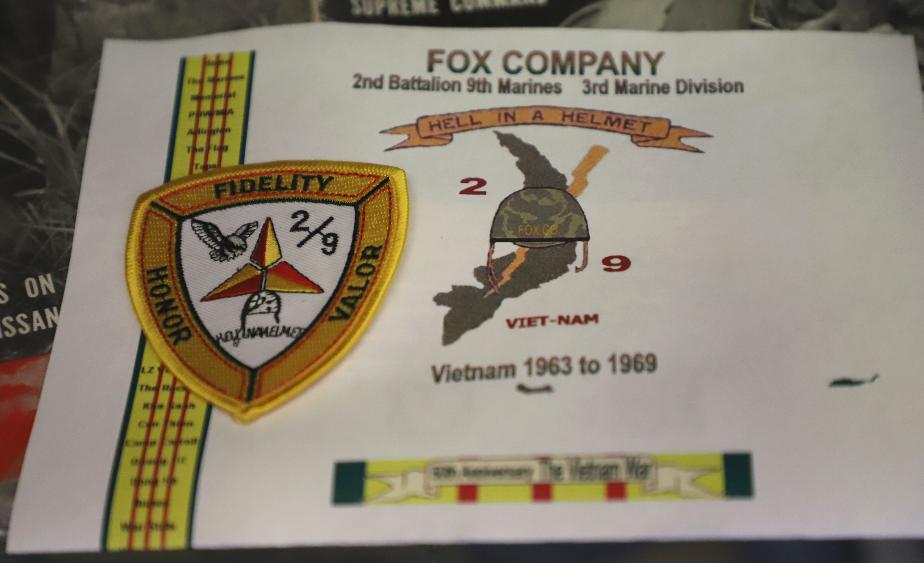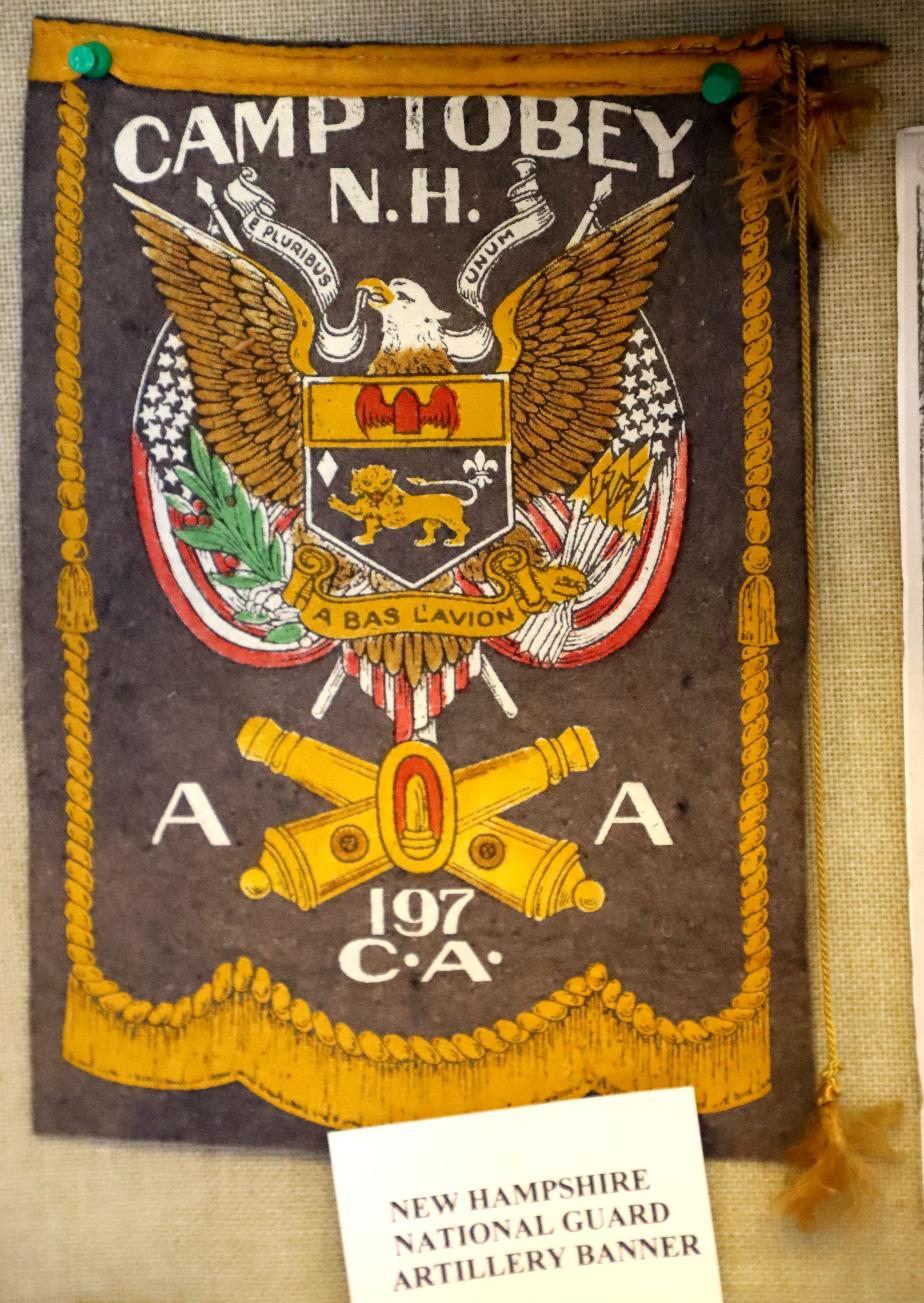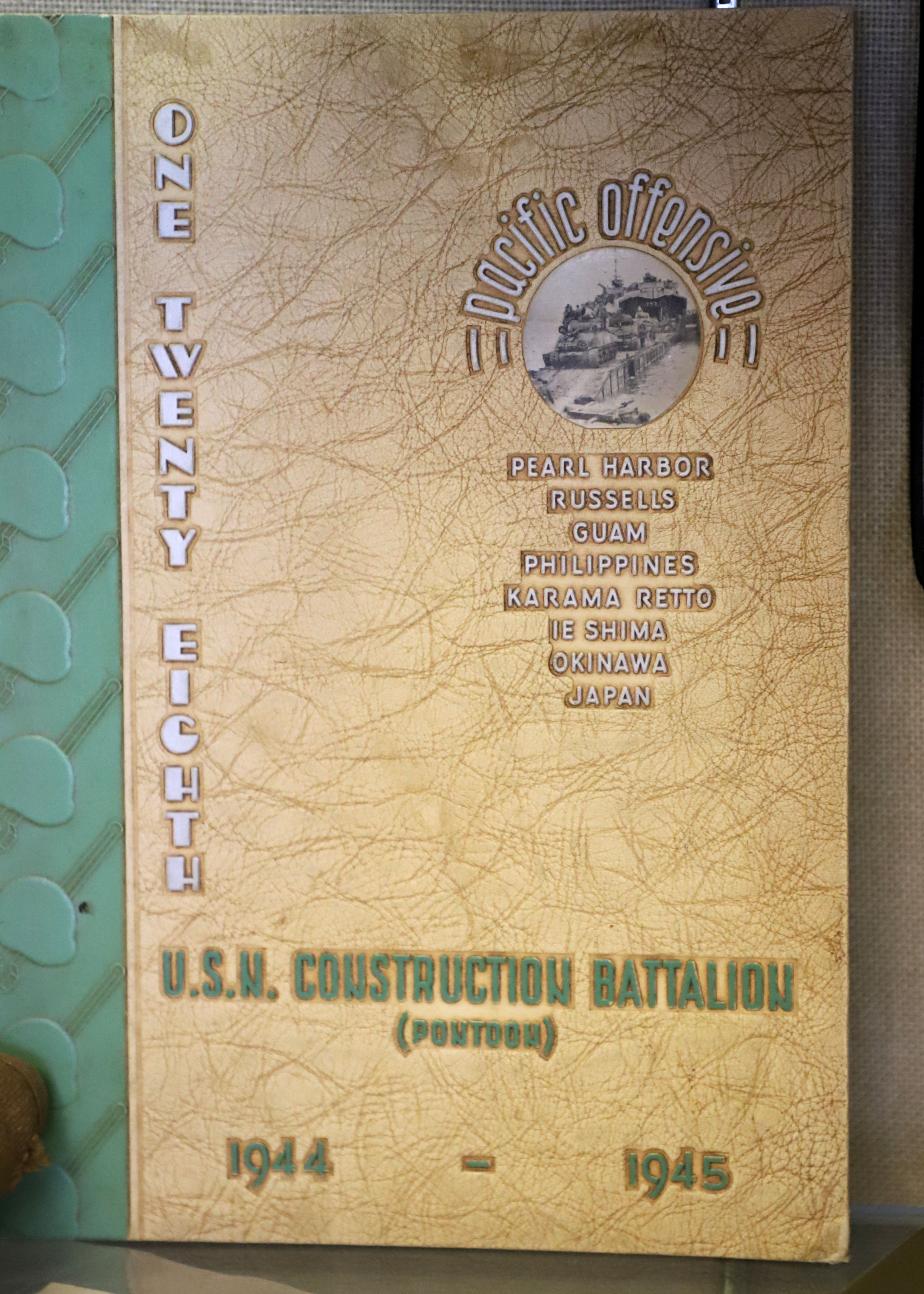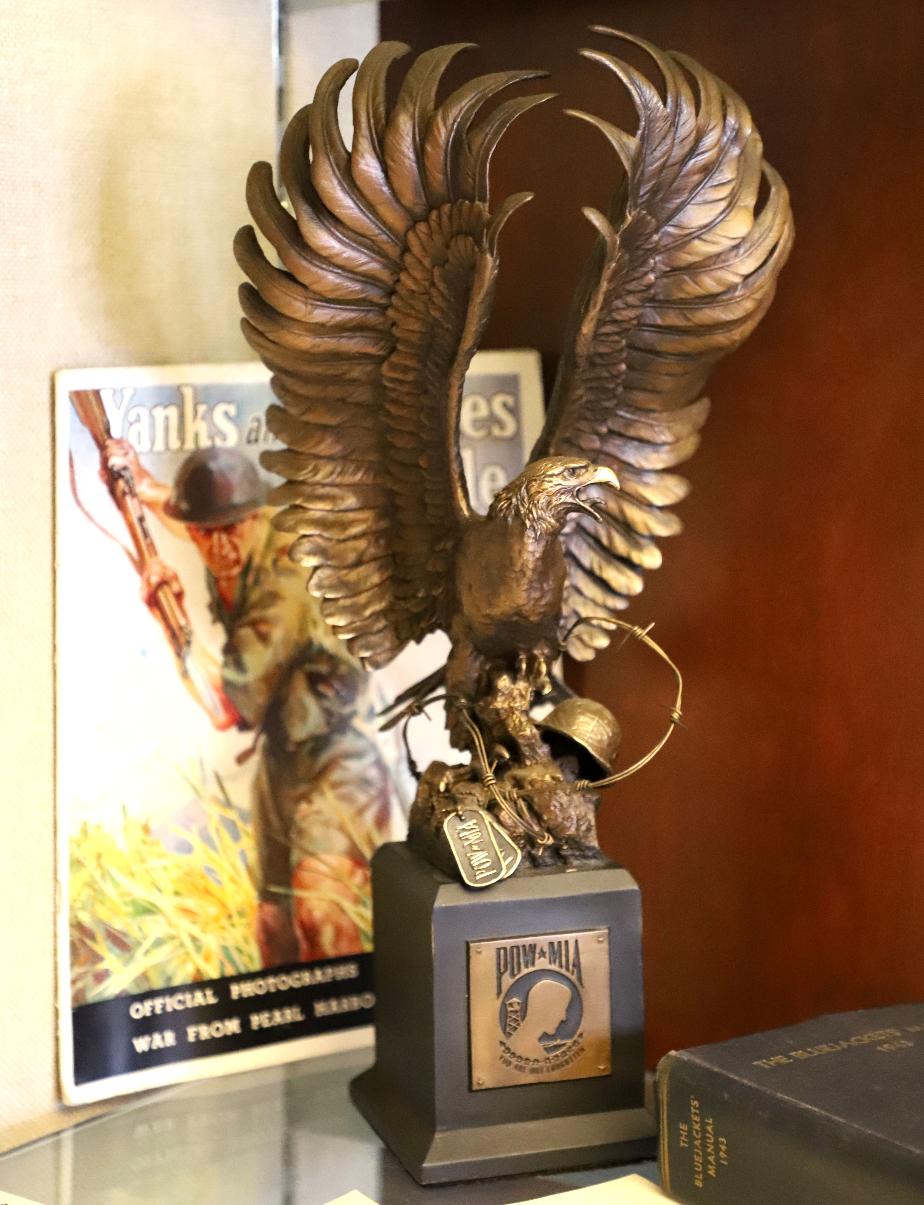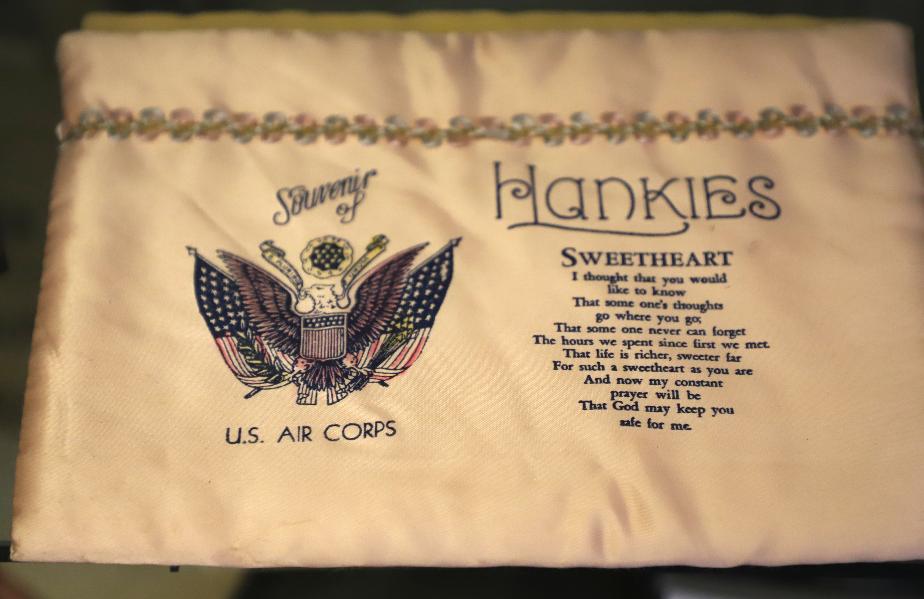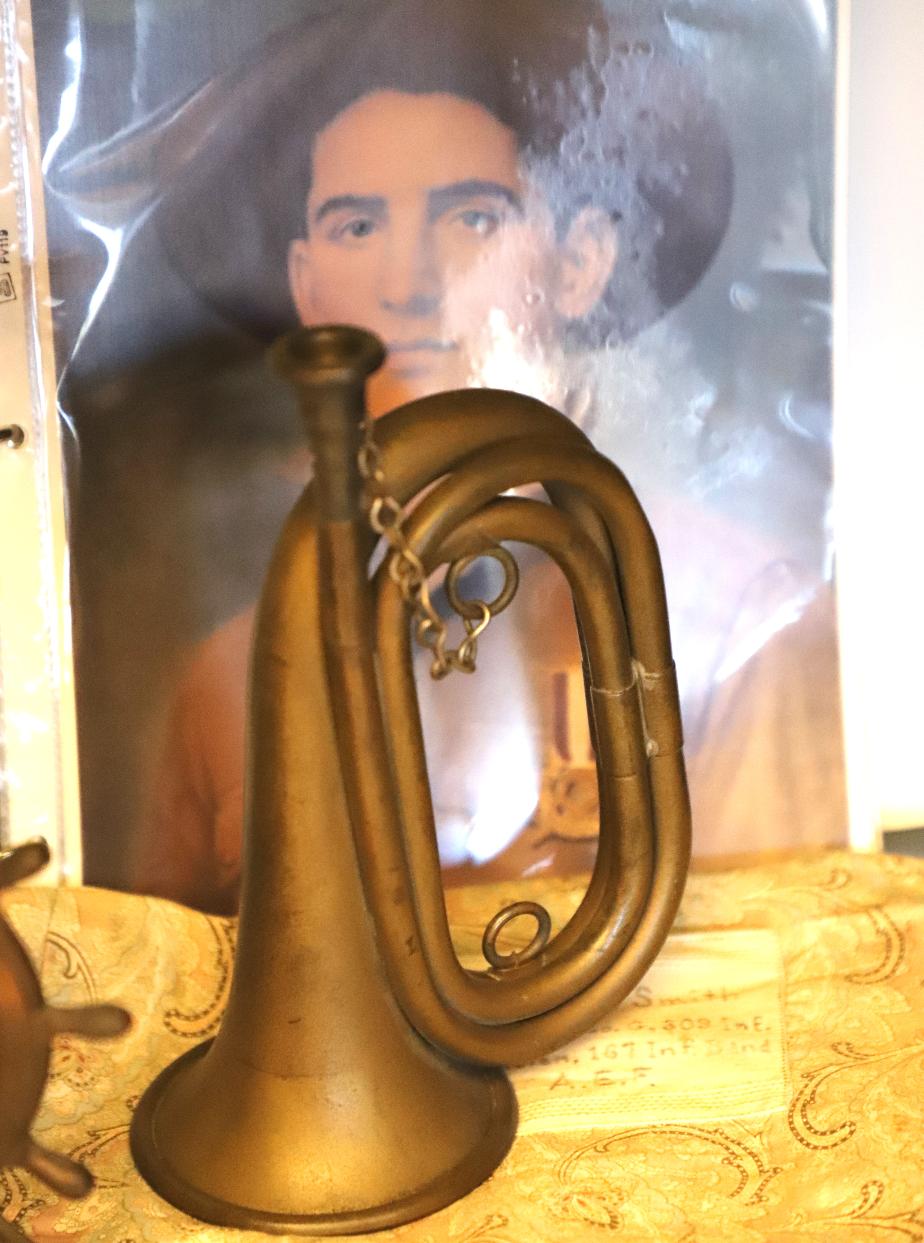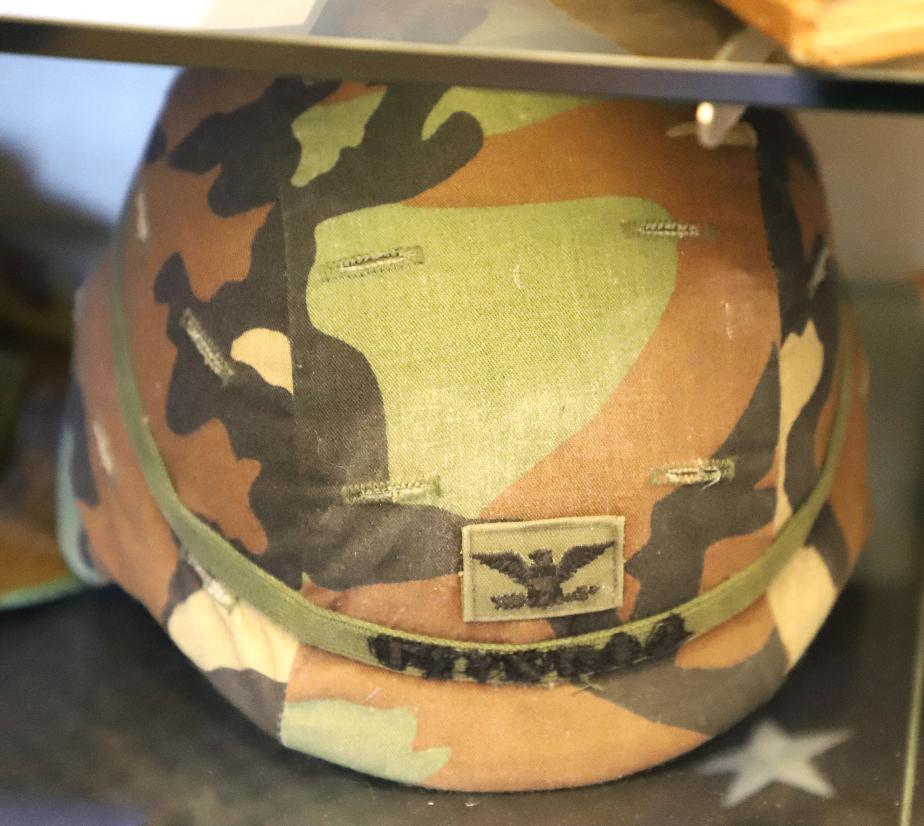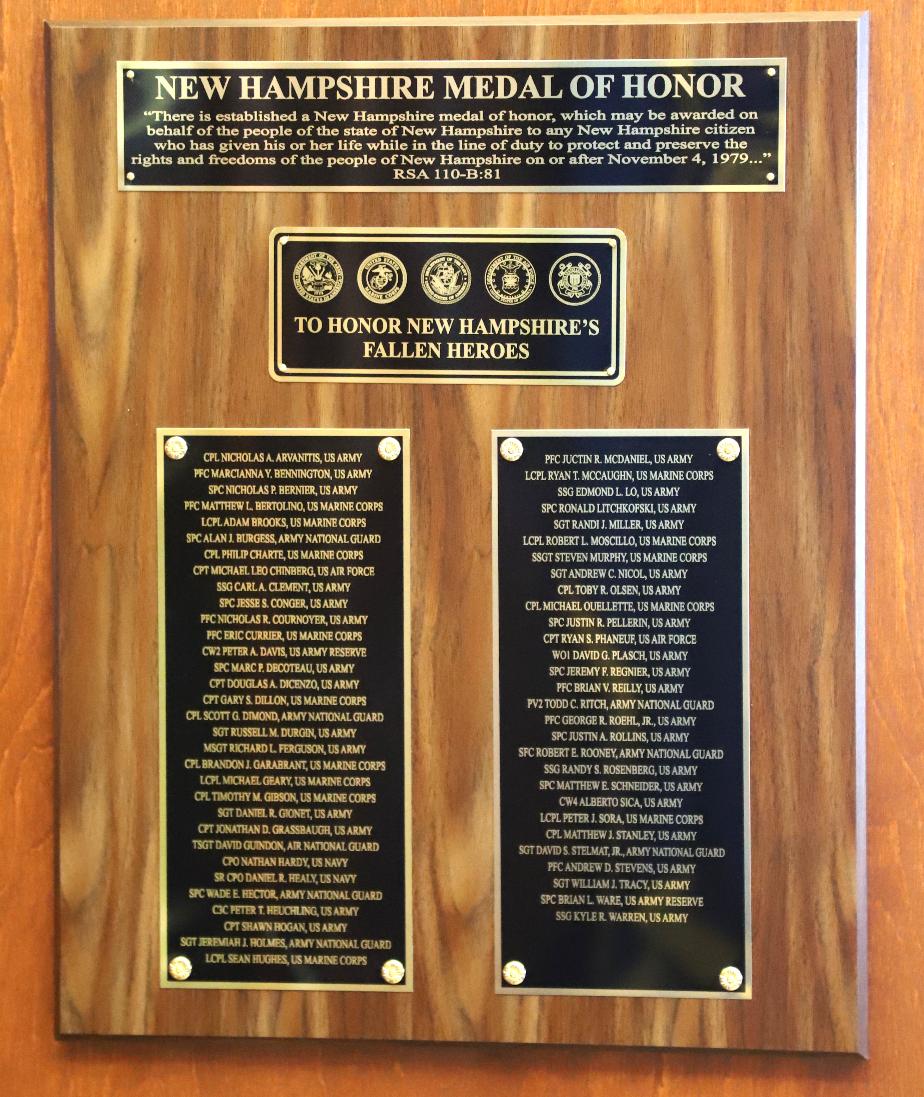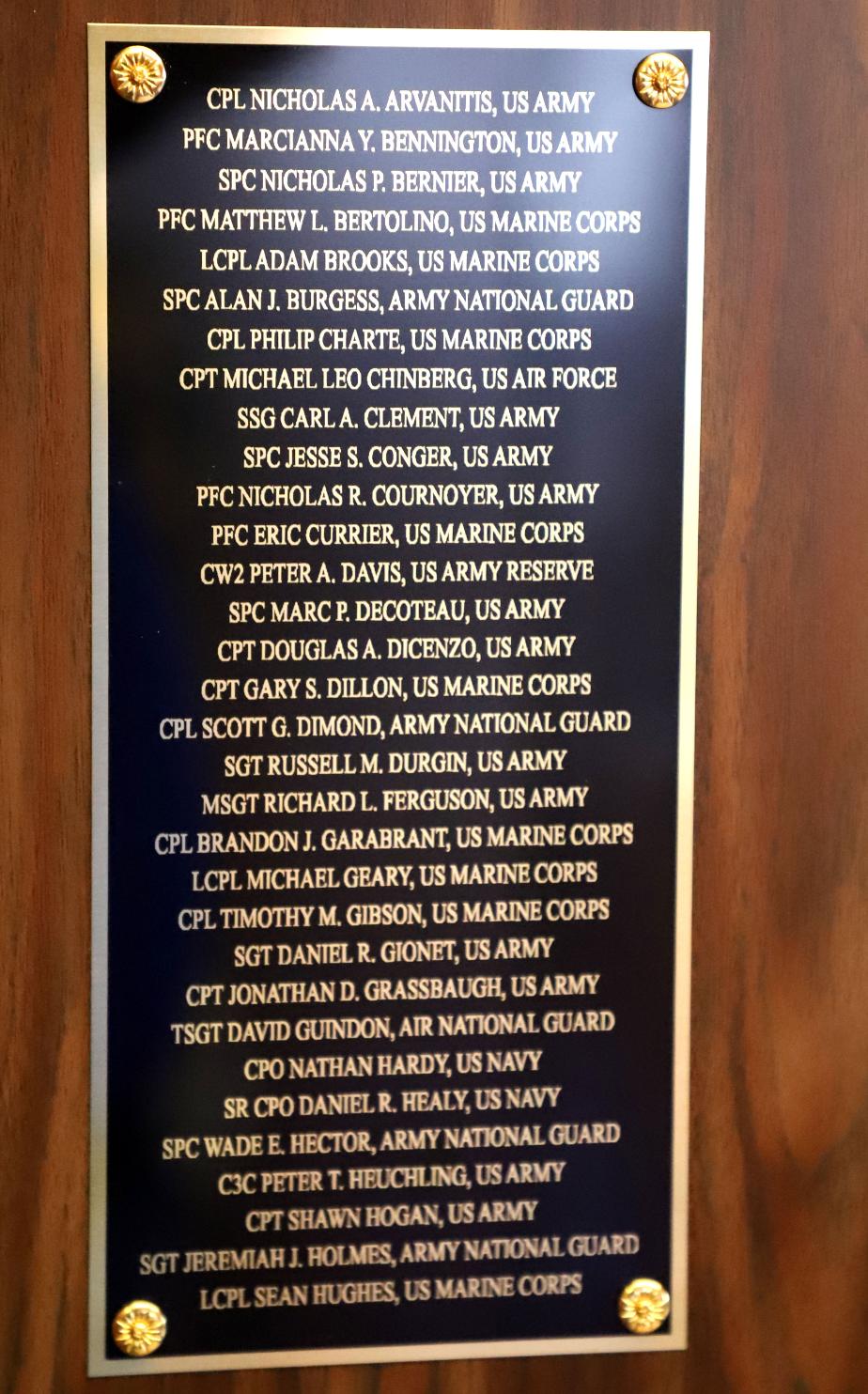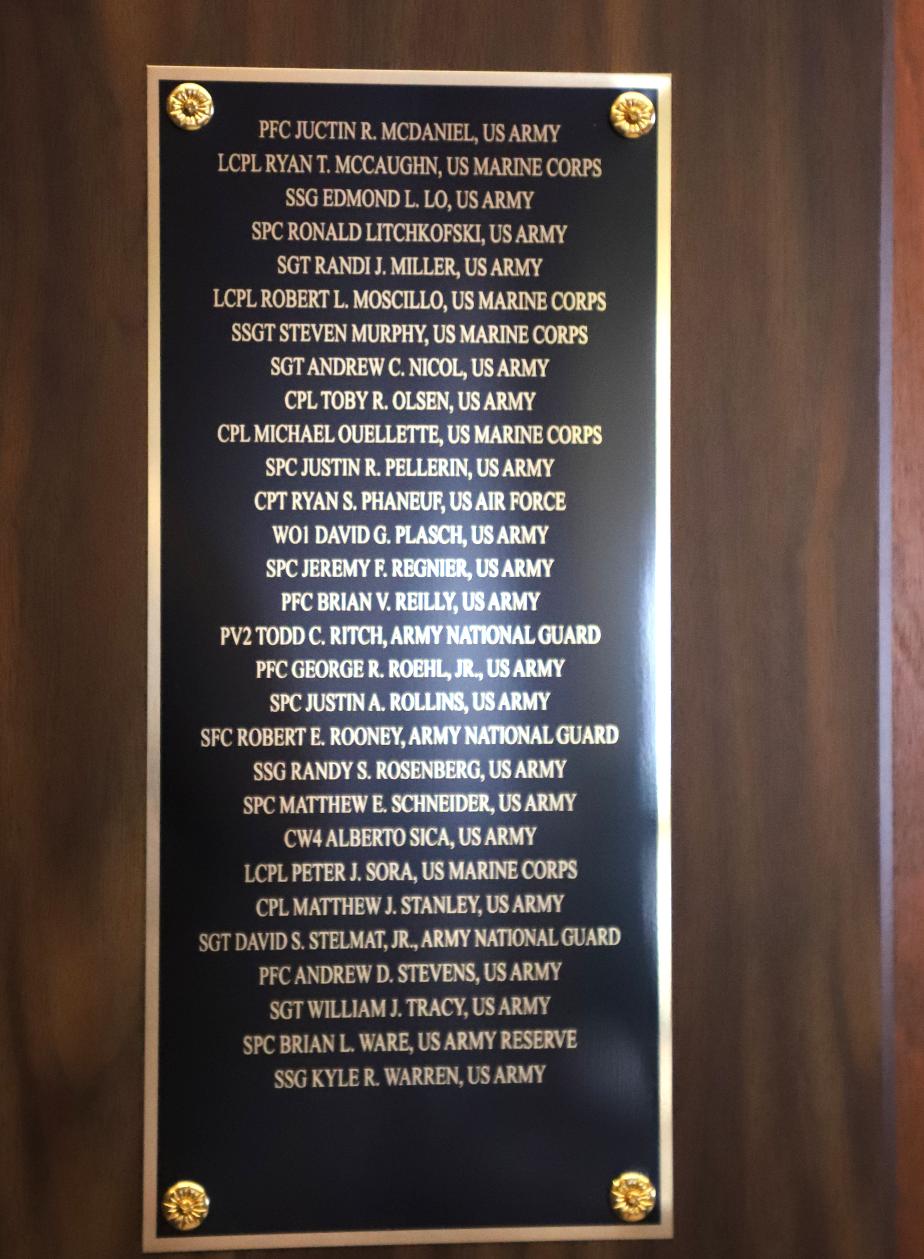 Purple Heart Plaque - Presented by Senator Kelly Ayotte - May 30th, 2012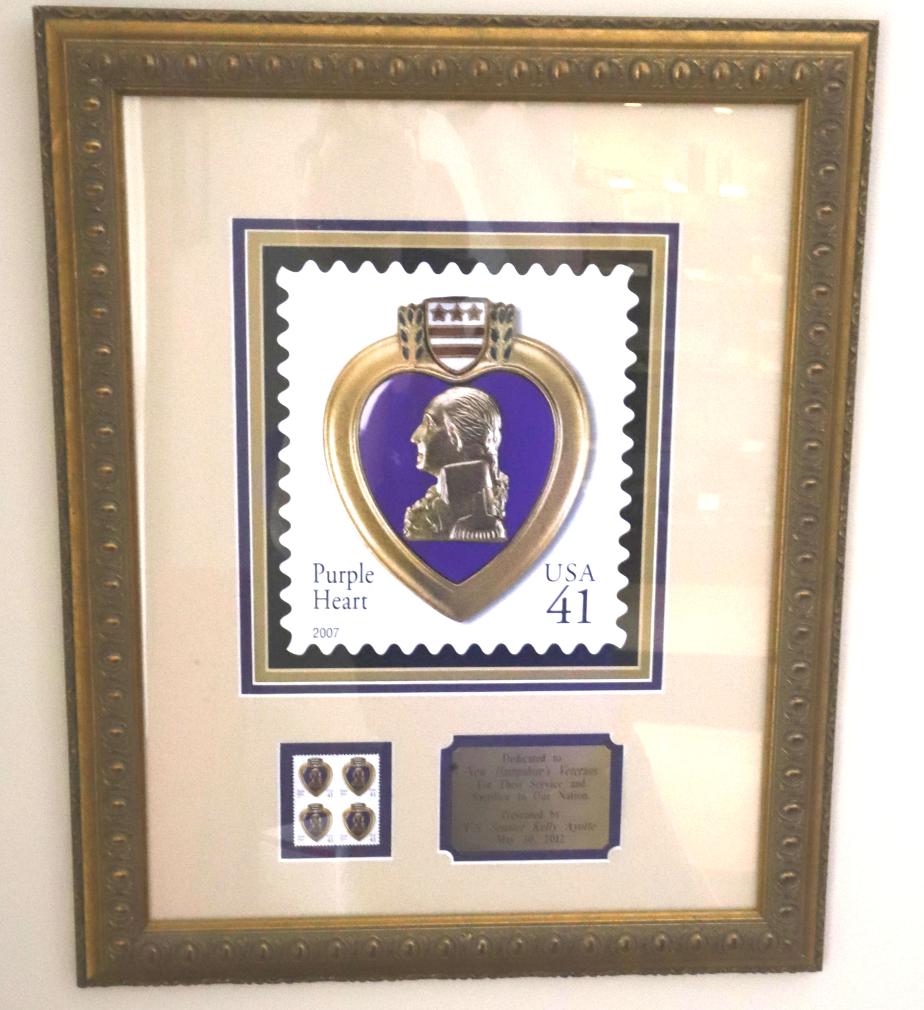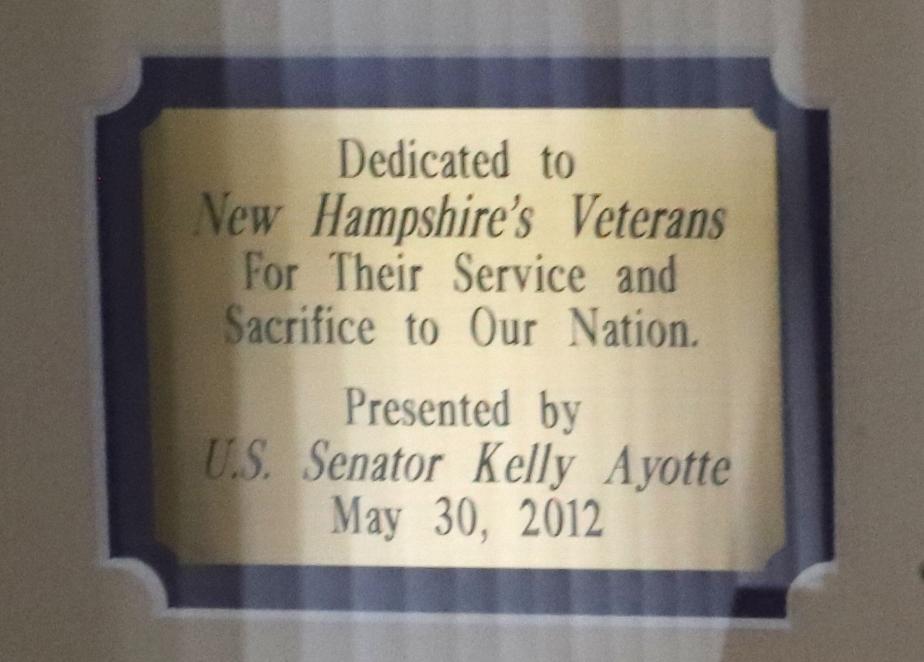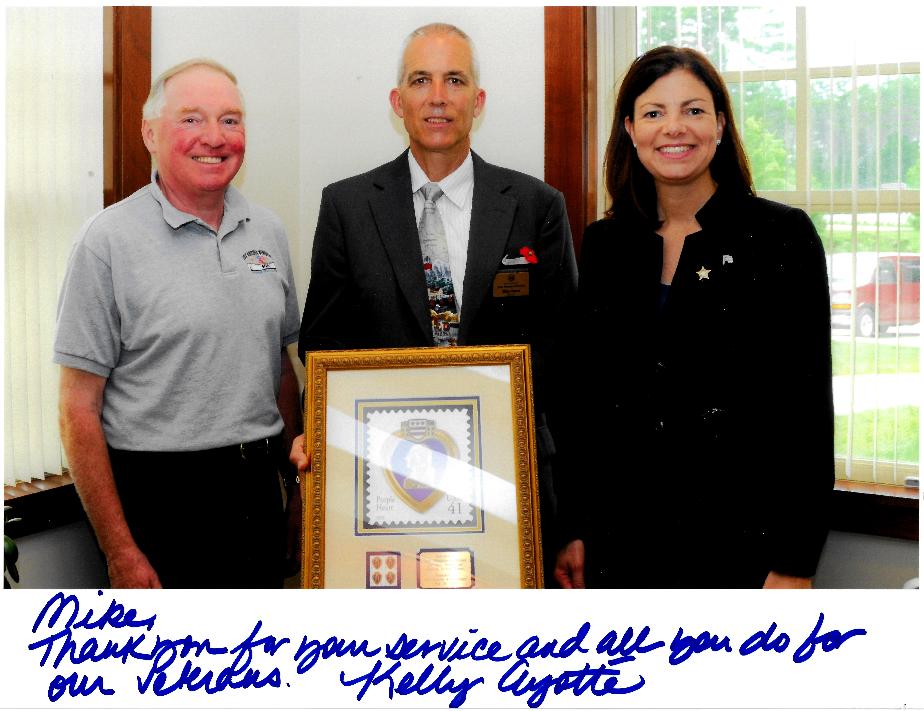 New Hampshire State Veterans Cemetery Memorial Walkway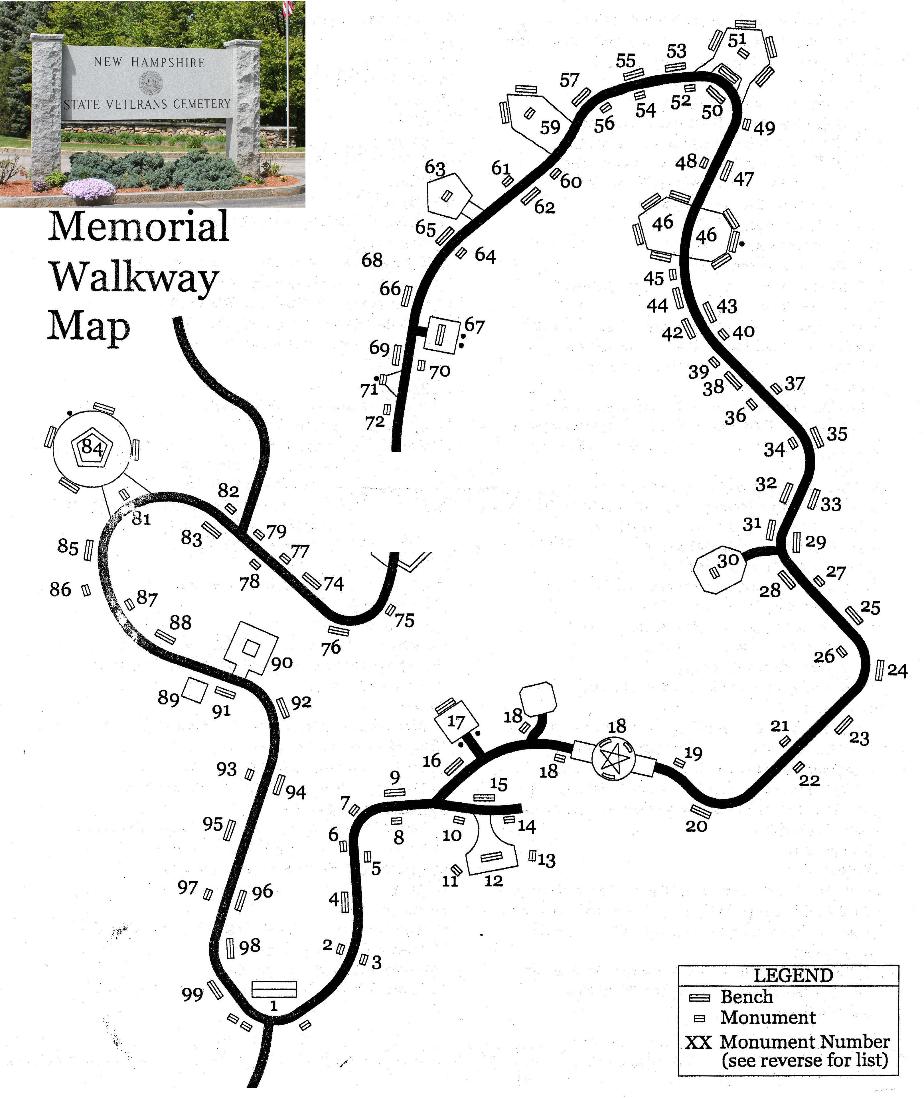 #1 -NH State Vietnam Veterans Memorial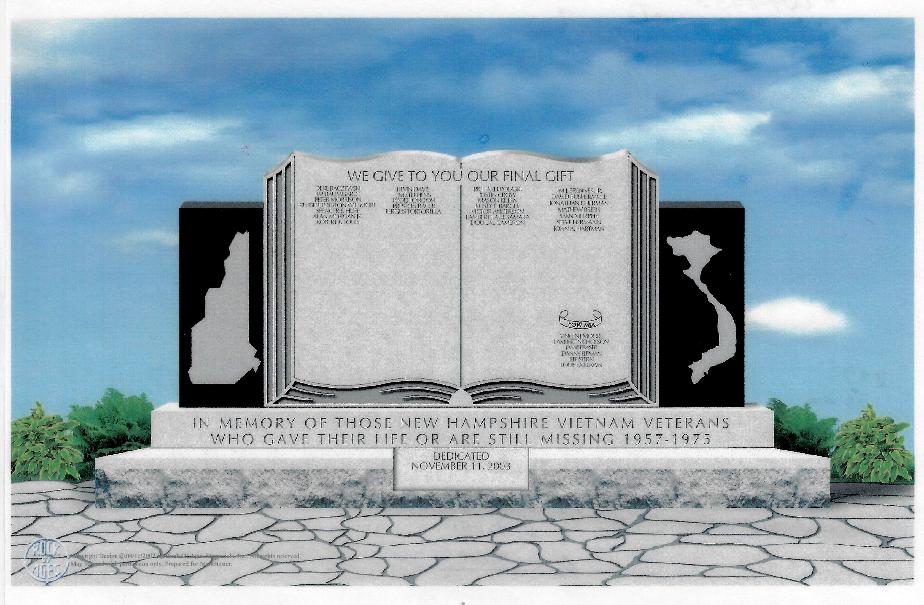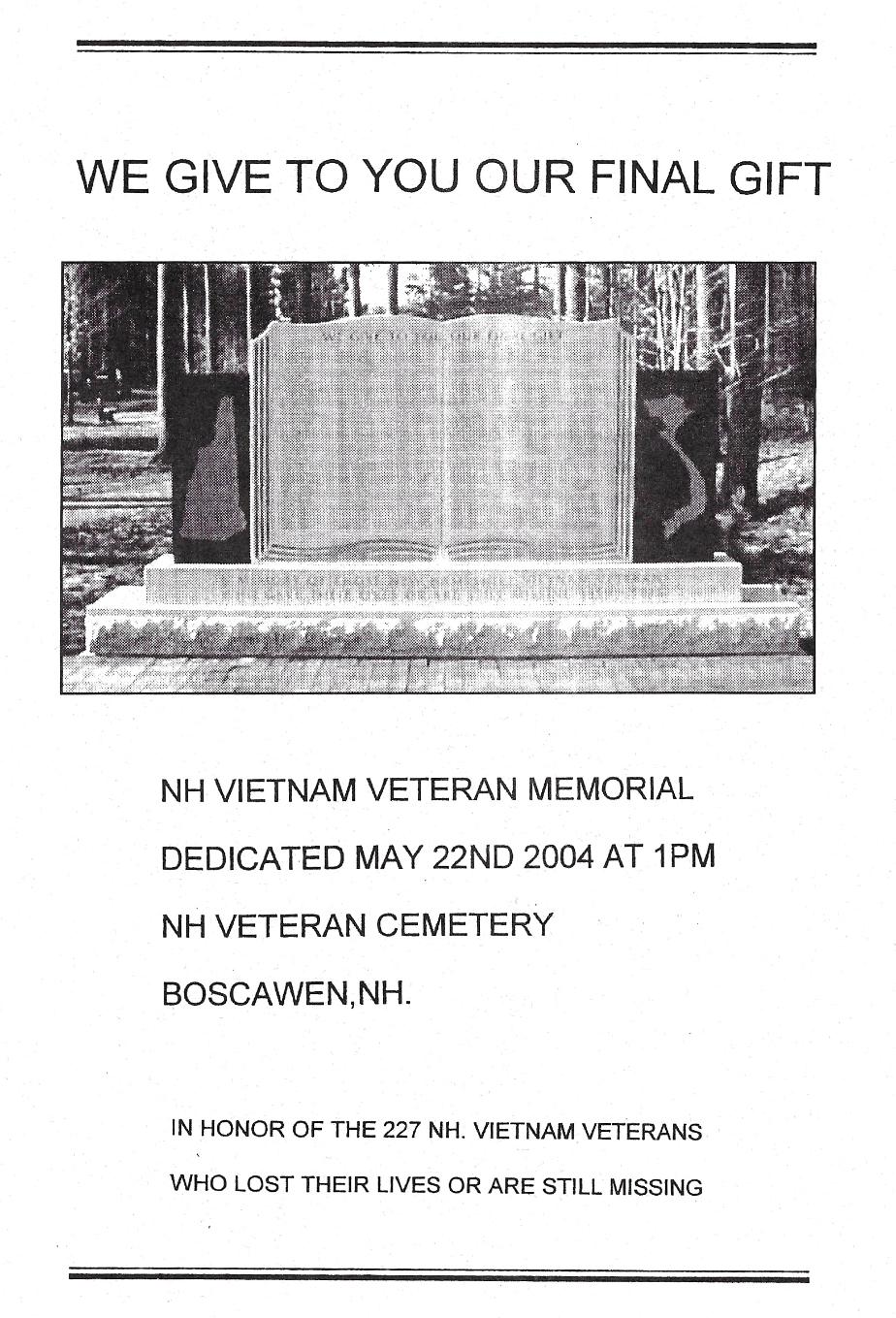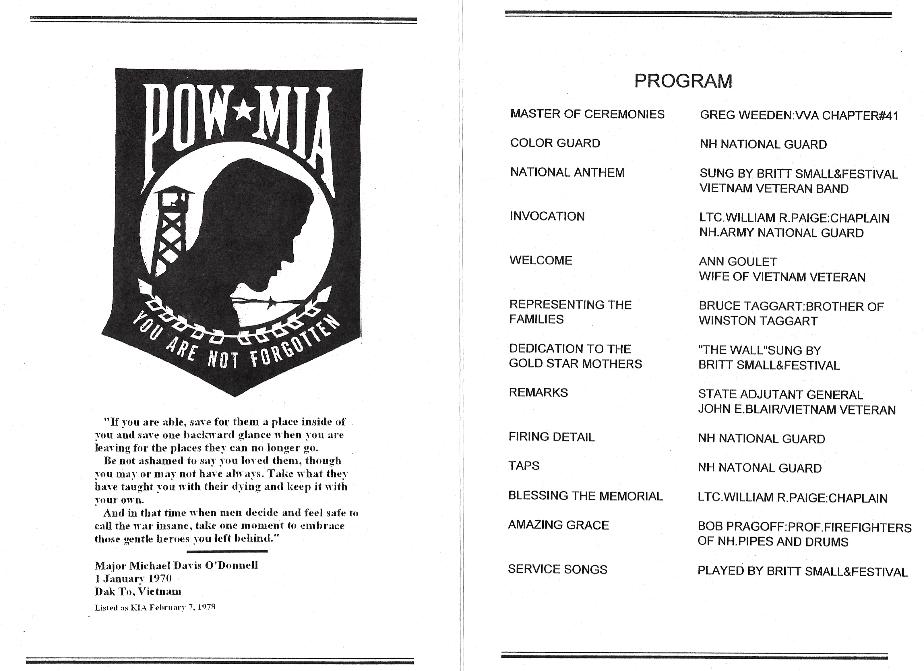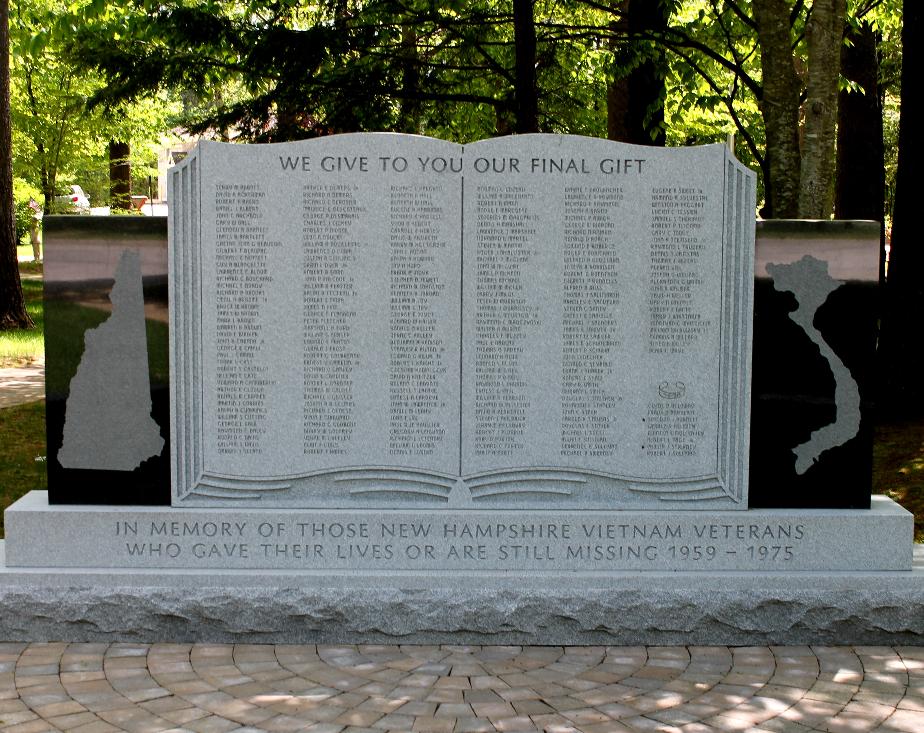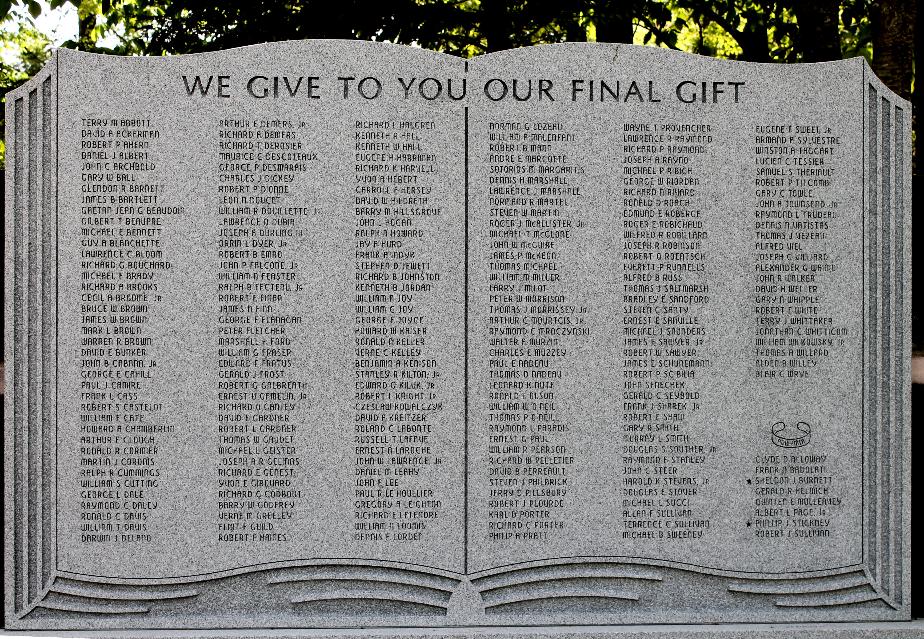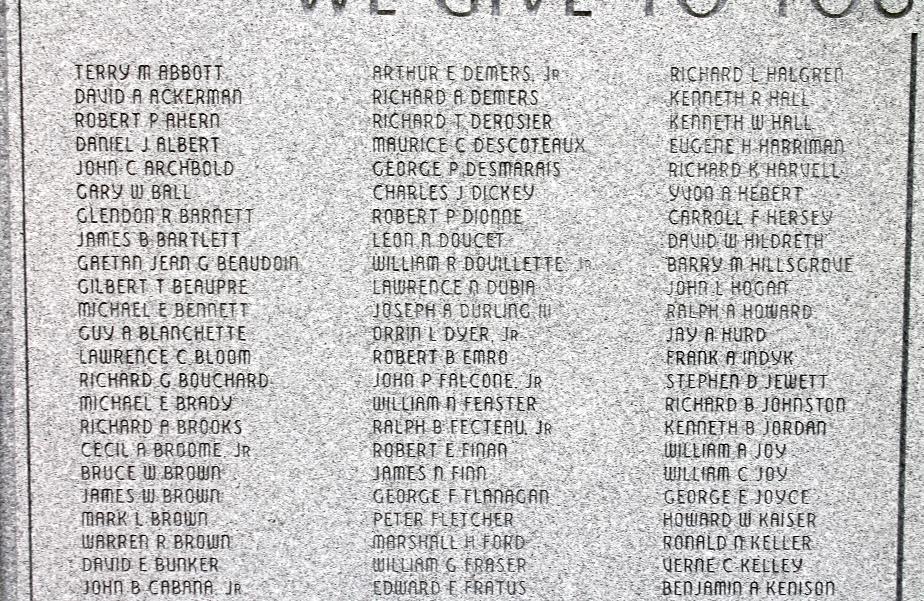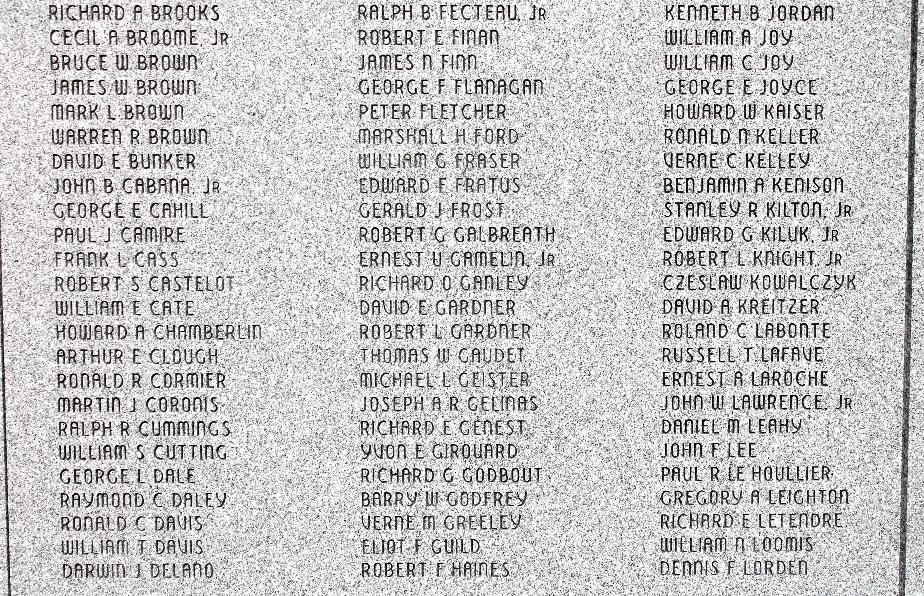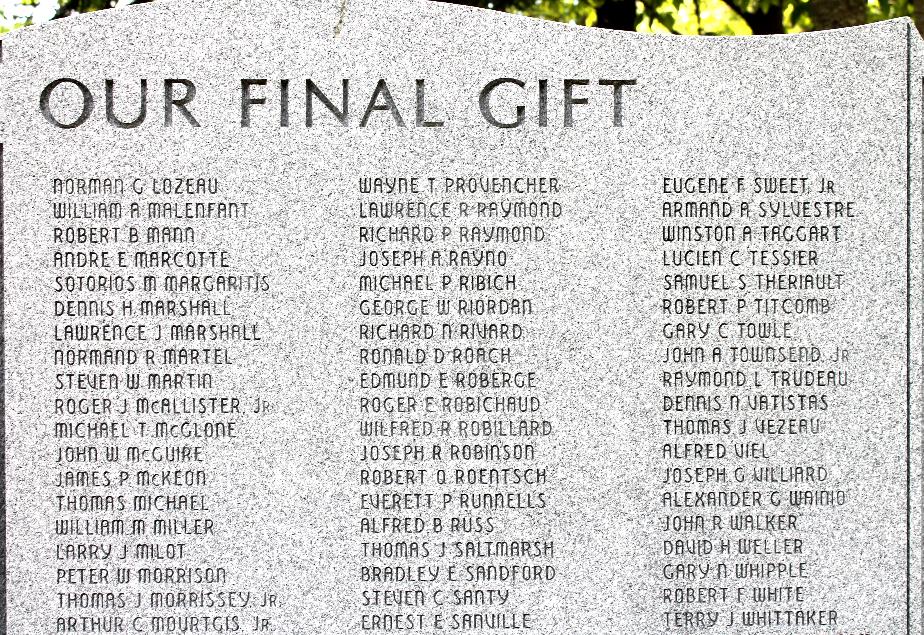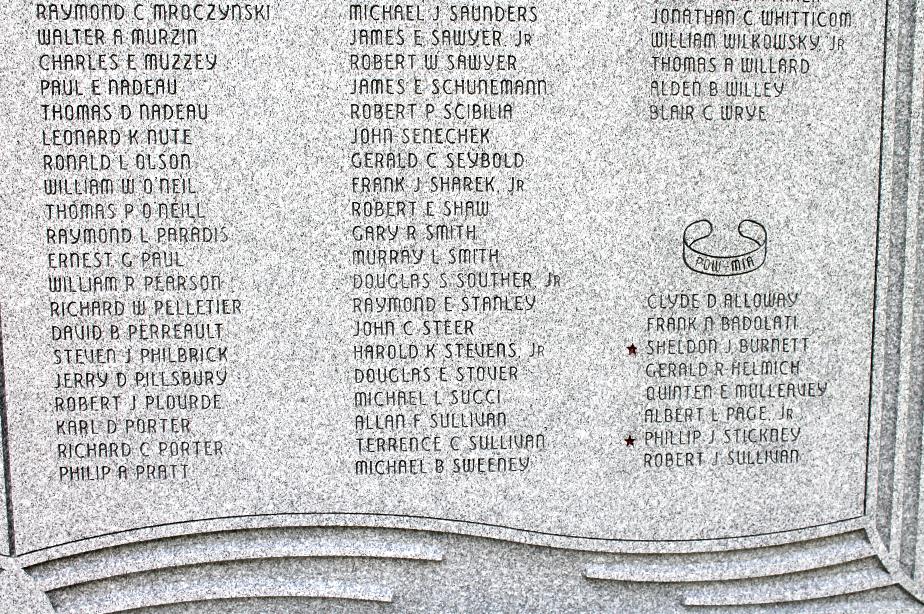 #2 -NH Vietnam Veterans of America Memorial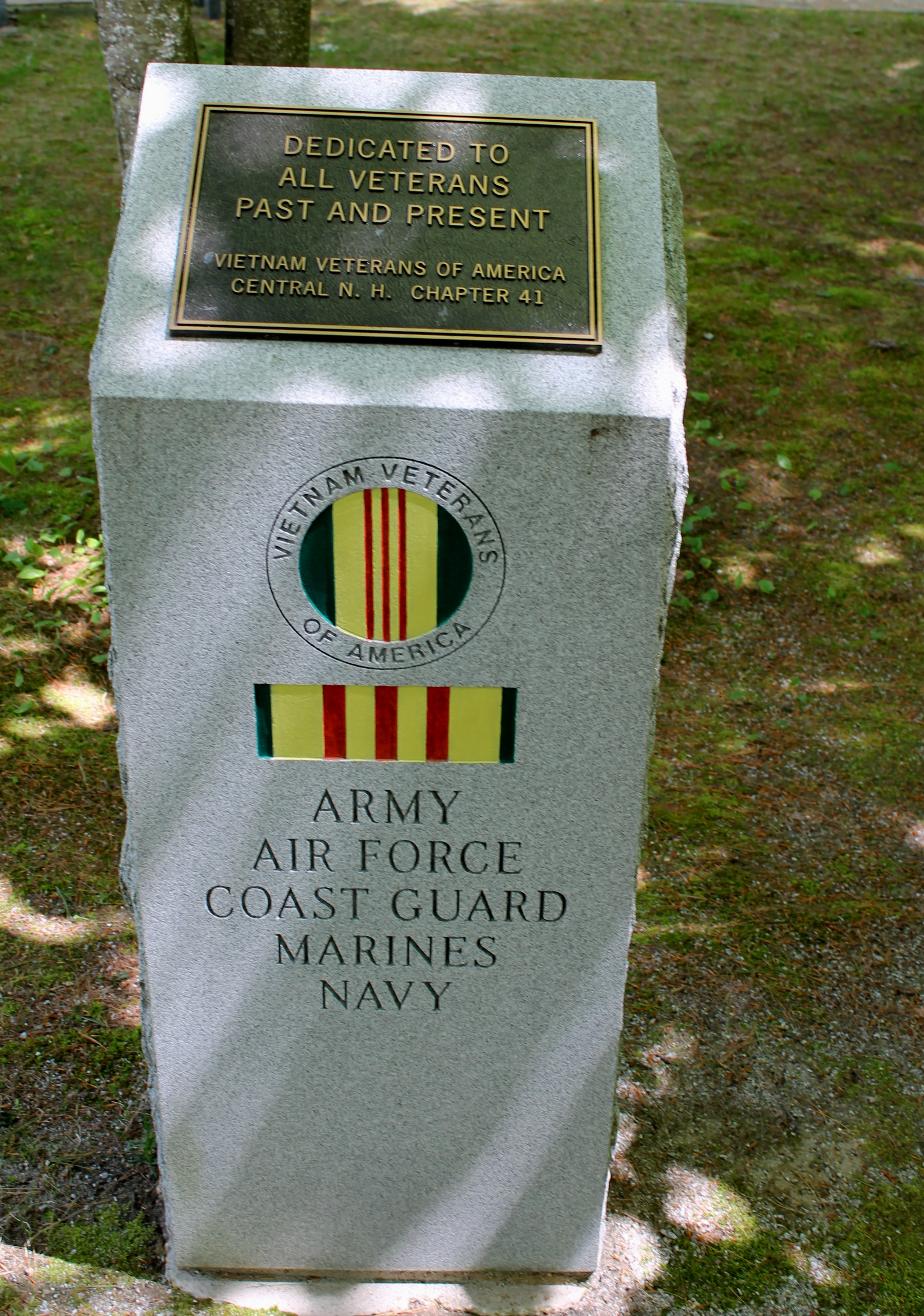 #3 - NH State Veterans Cemetery Chapel Mural - NH Ladies Auxiliary Veterans of Foreign Wars - Jacqueline Nevin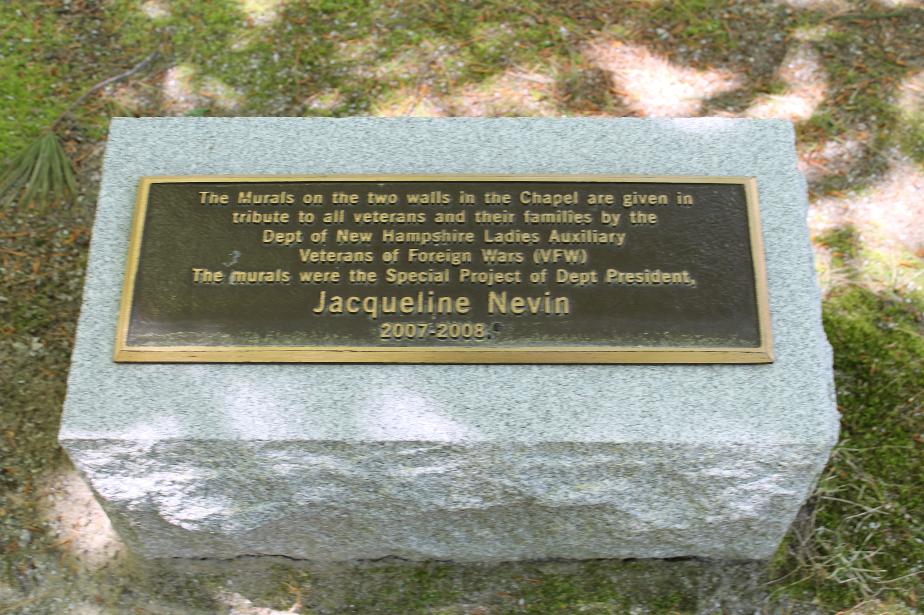 #5 - Major General Lloyd M Price Memorial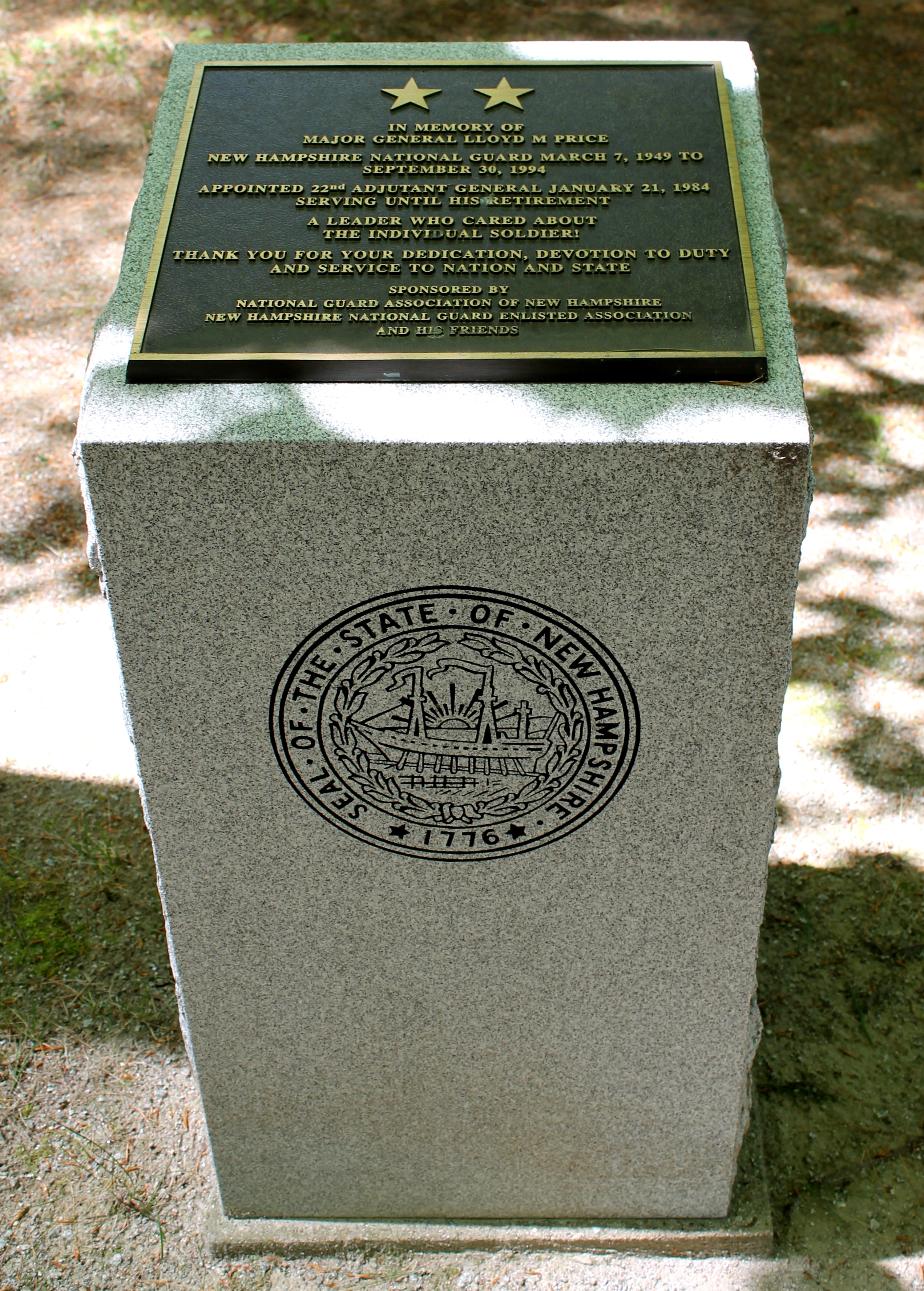 #6 - Red Nights Firefighters Motorcycle Club Memorial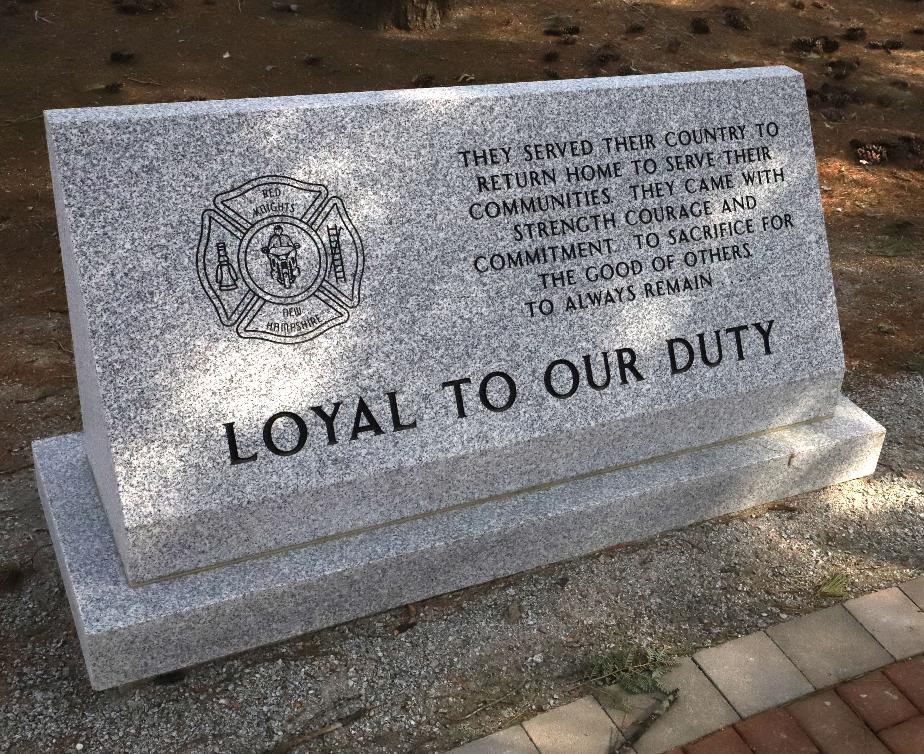 Blue Knights Motorcycle Law Enforcement Club Memorial - September 11, 2021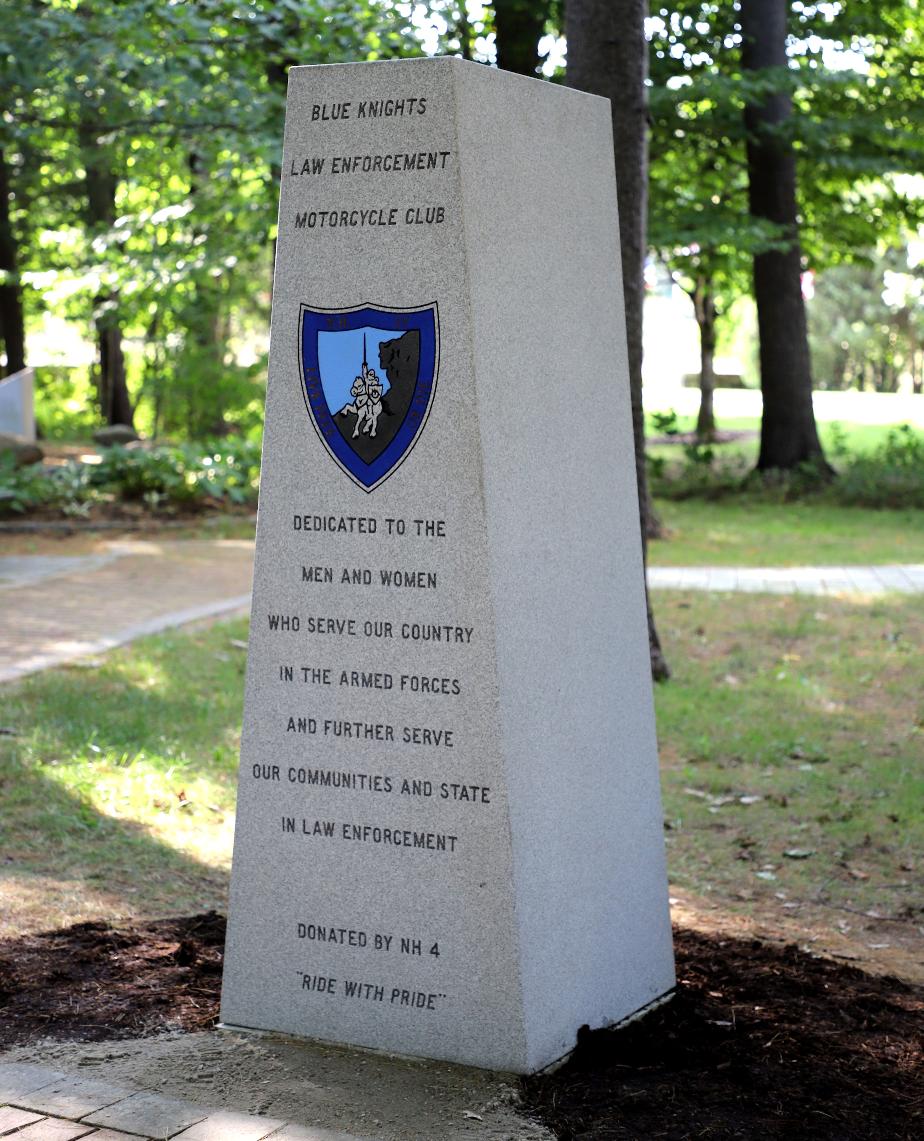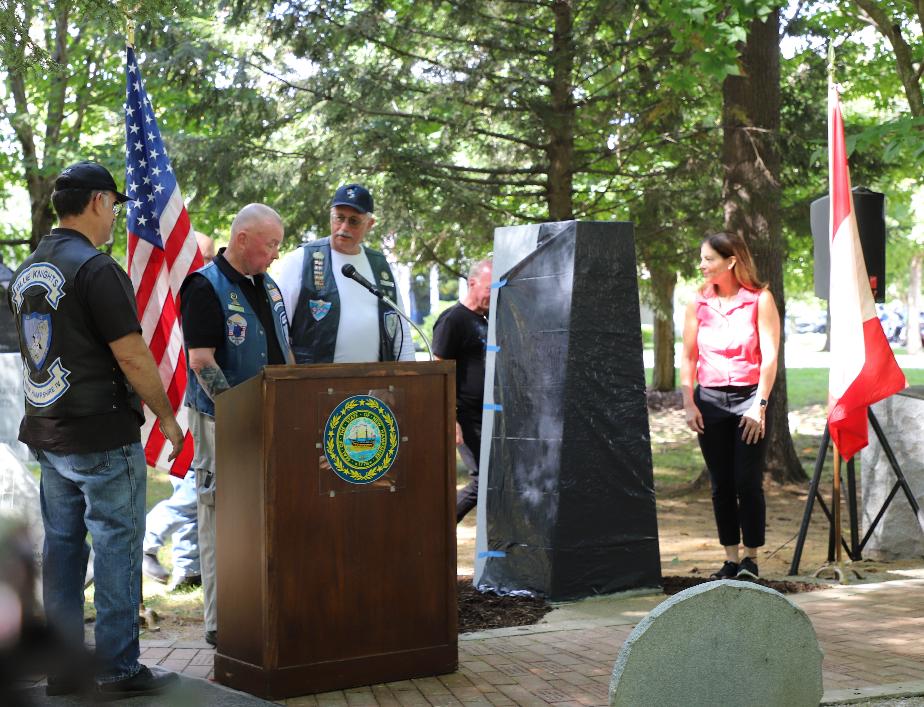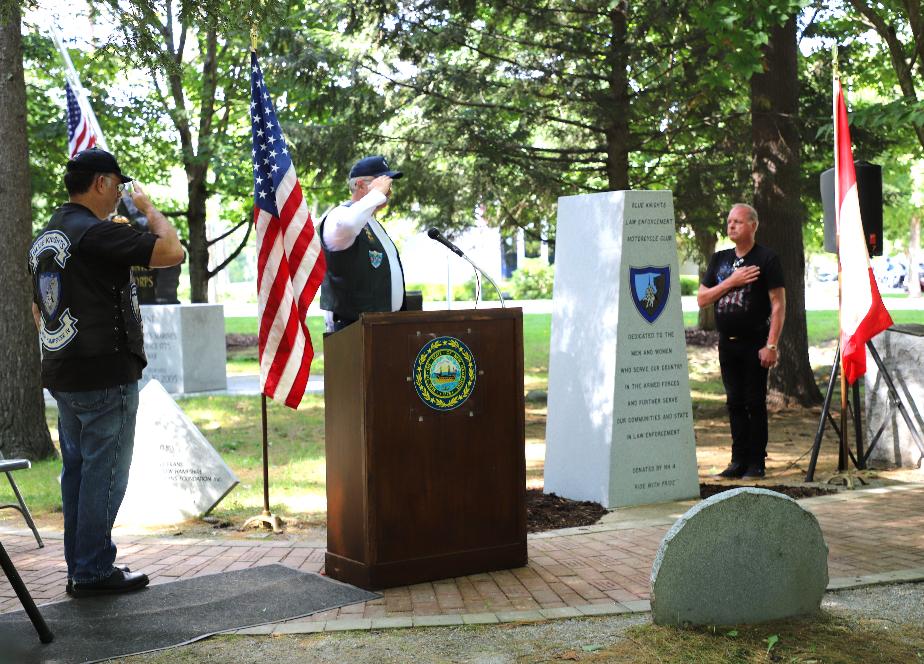 #7 - Section 4 Gazebo Donation - The James Steenbeke Family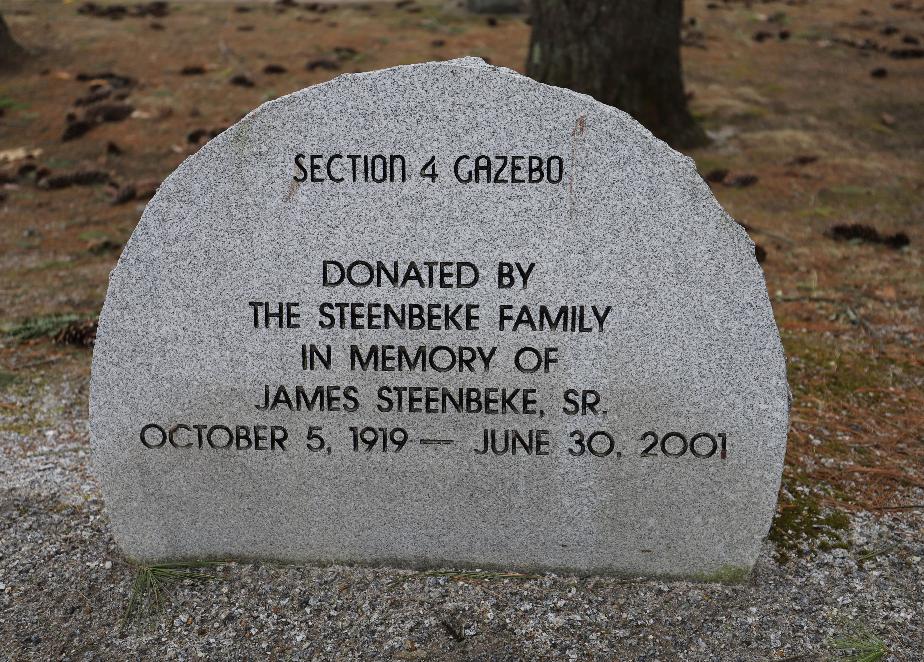 #8 -NH Veterans Cemetery Chapel Stained Glass Donation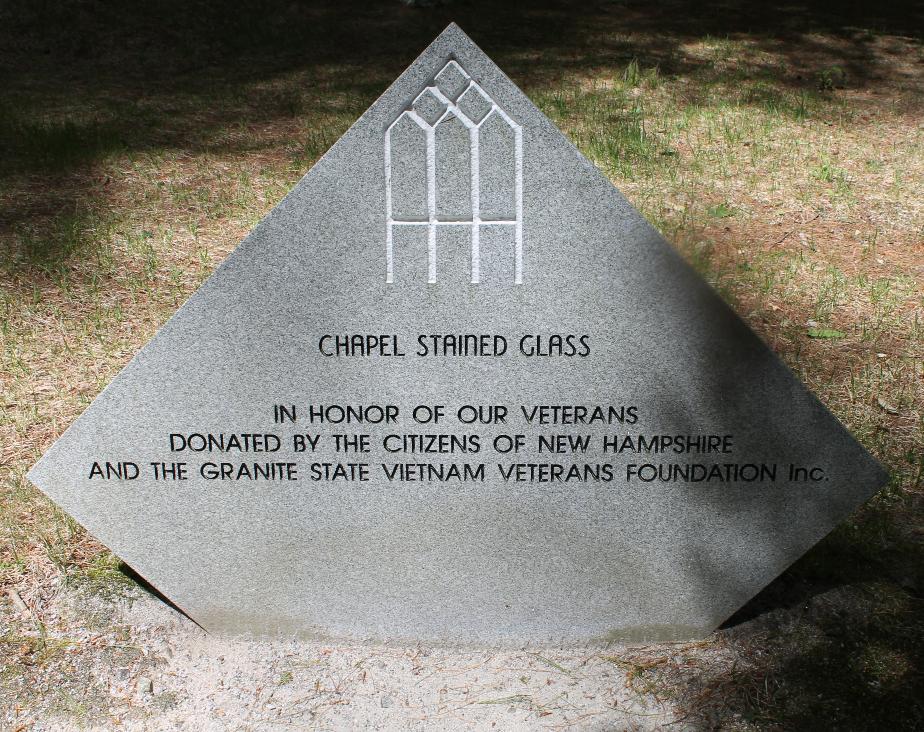 #9 - American Legion Post 7 - Rochester NH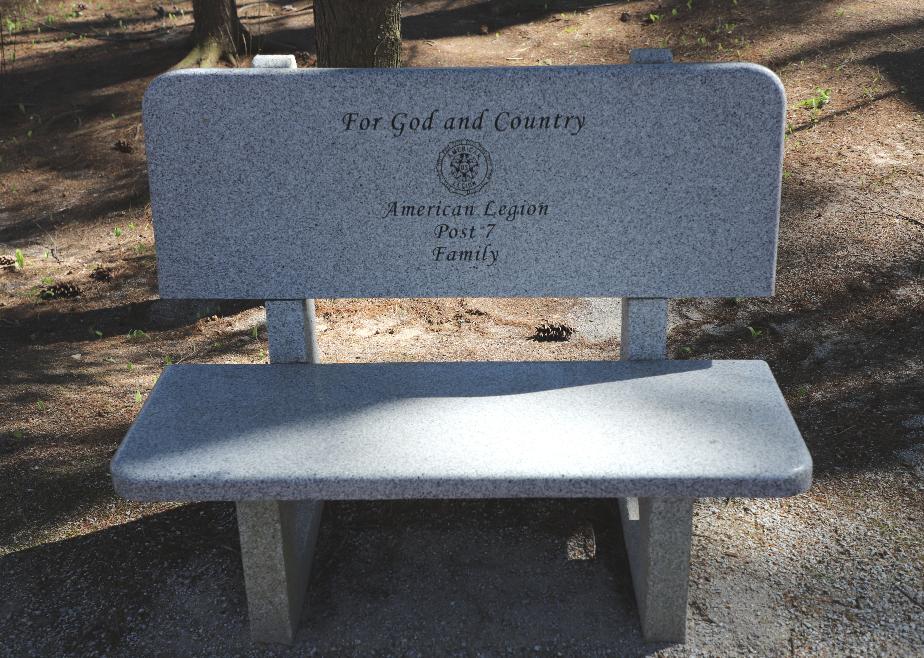 #10 -Martin Lawrence Gillespie Jr (Navy) Memorial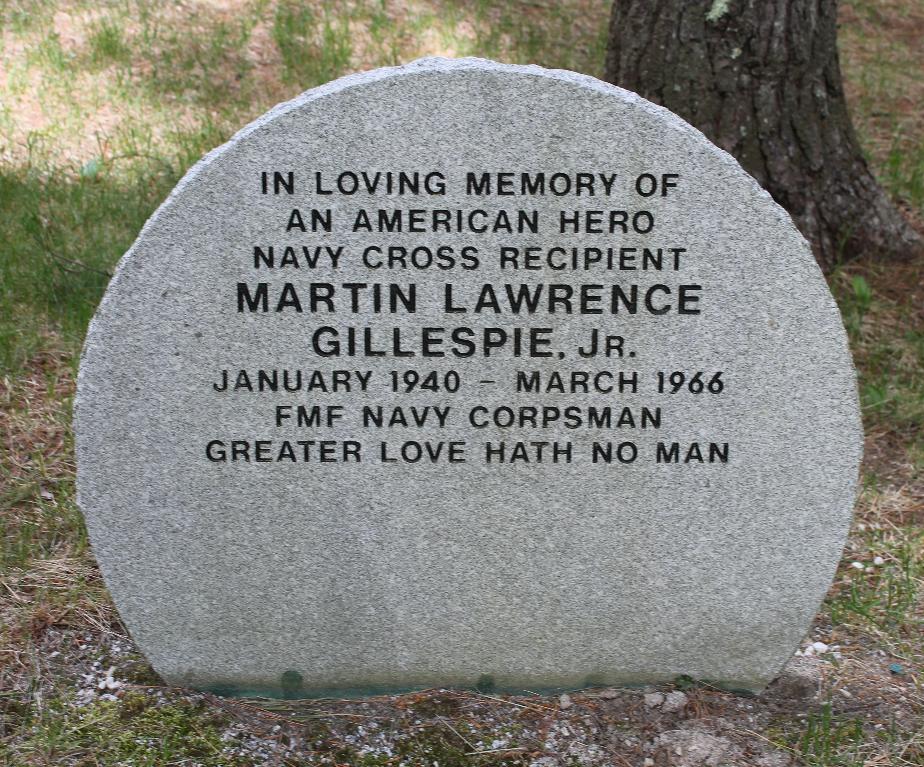 #11 -Marine Raiders Memorial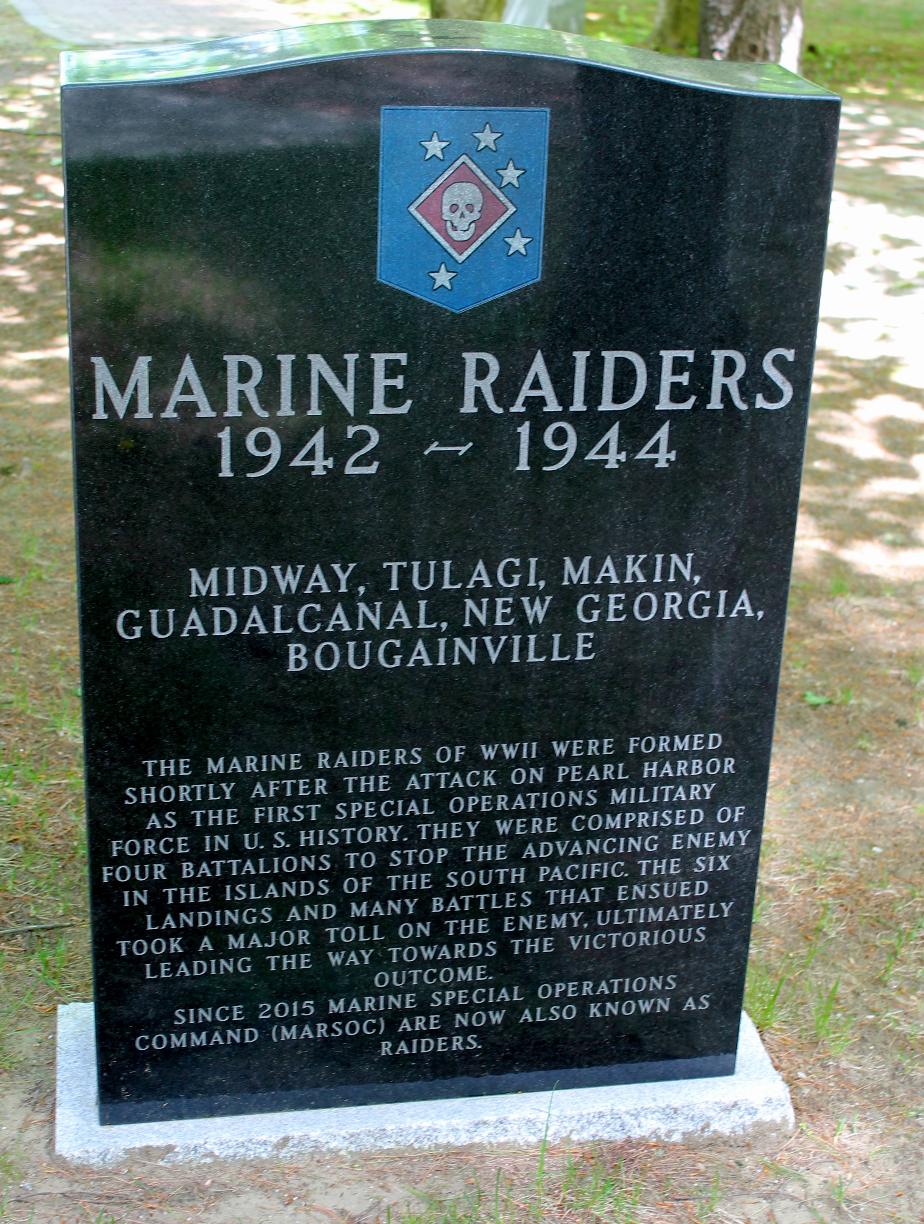 #12 -United States Marine Corps Memorial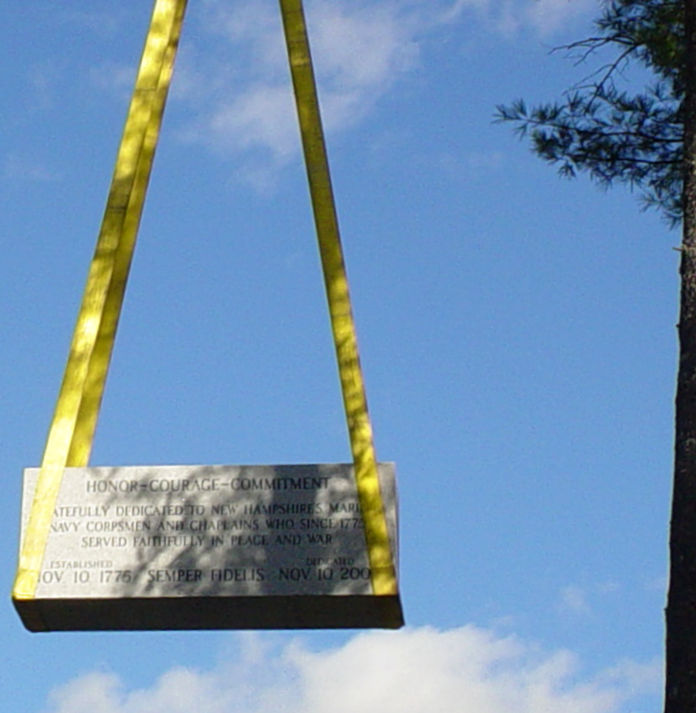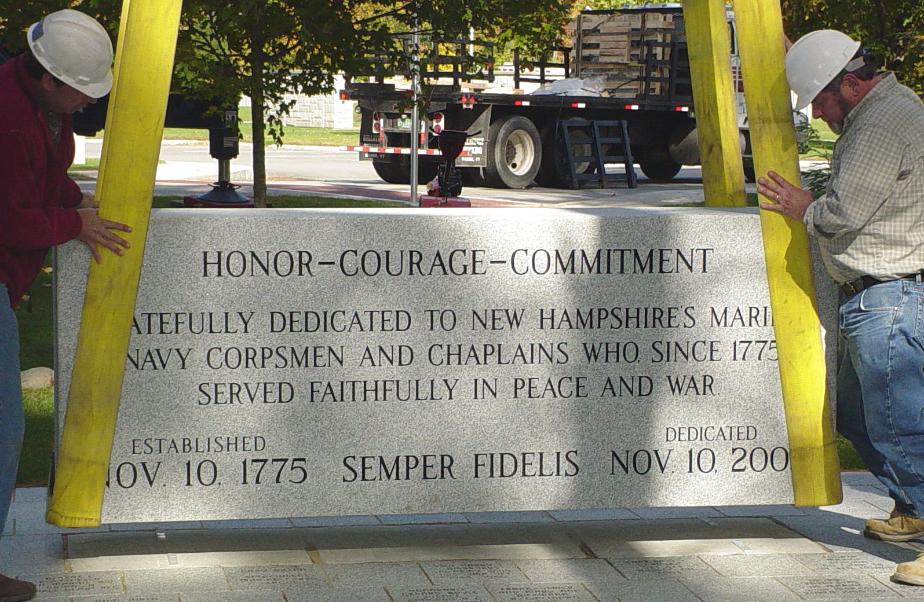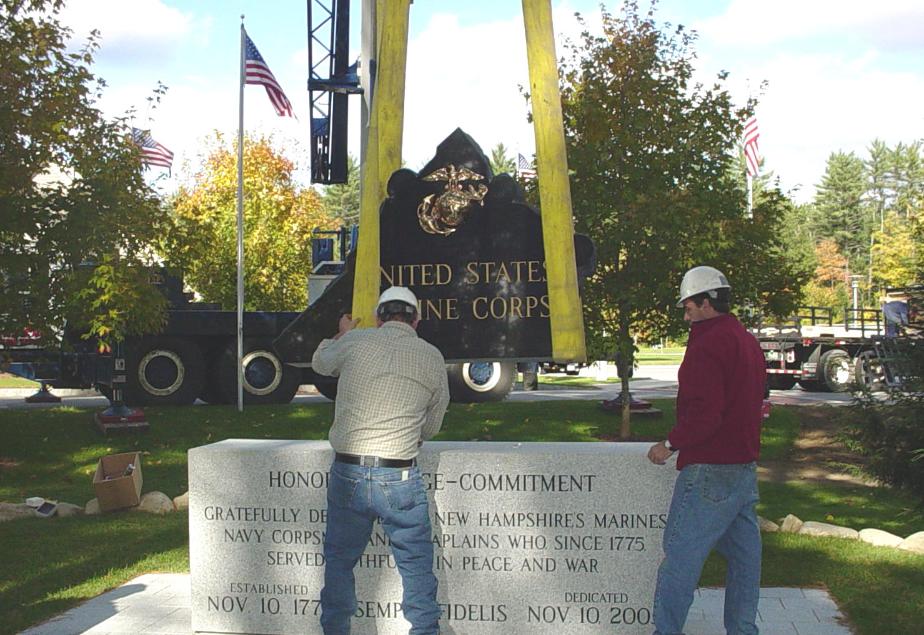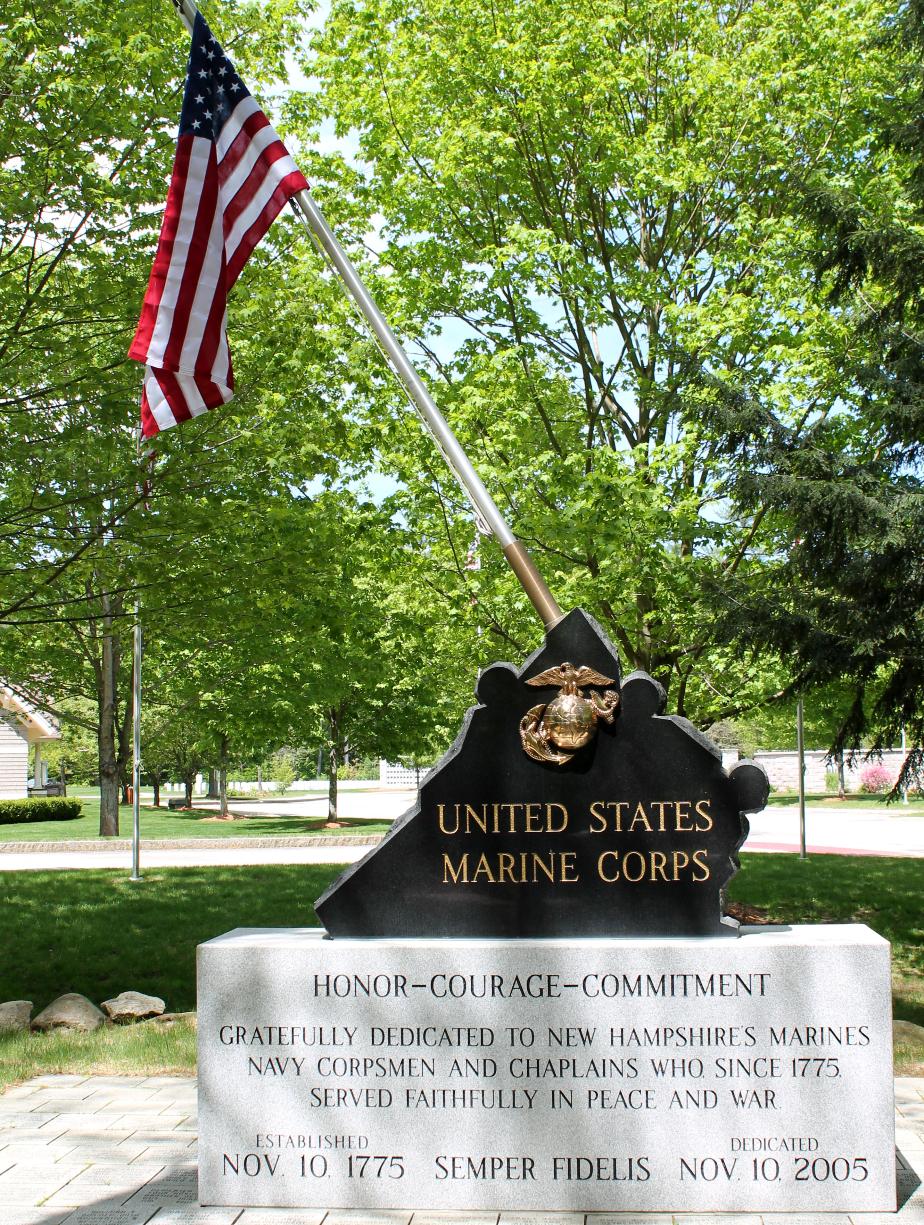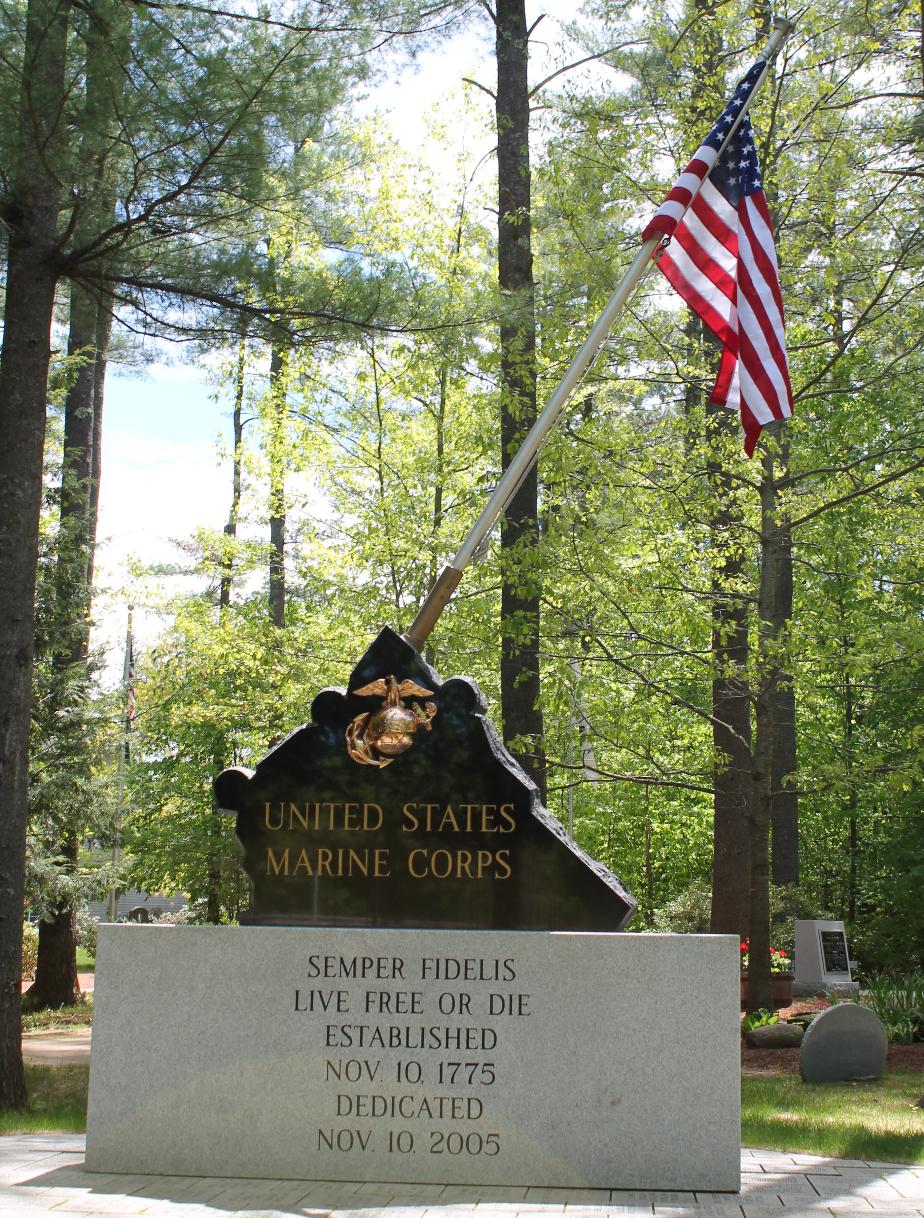 #13 -USMarines - Soldiers of the Sea Memorial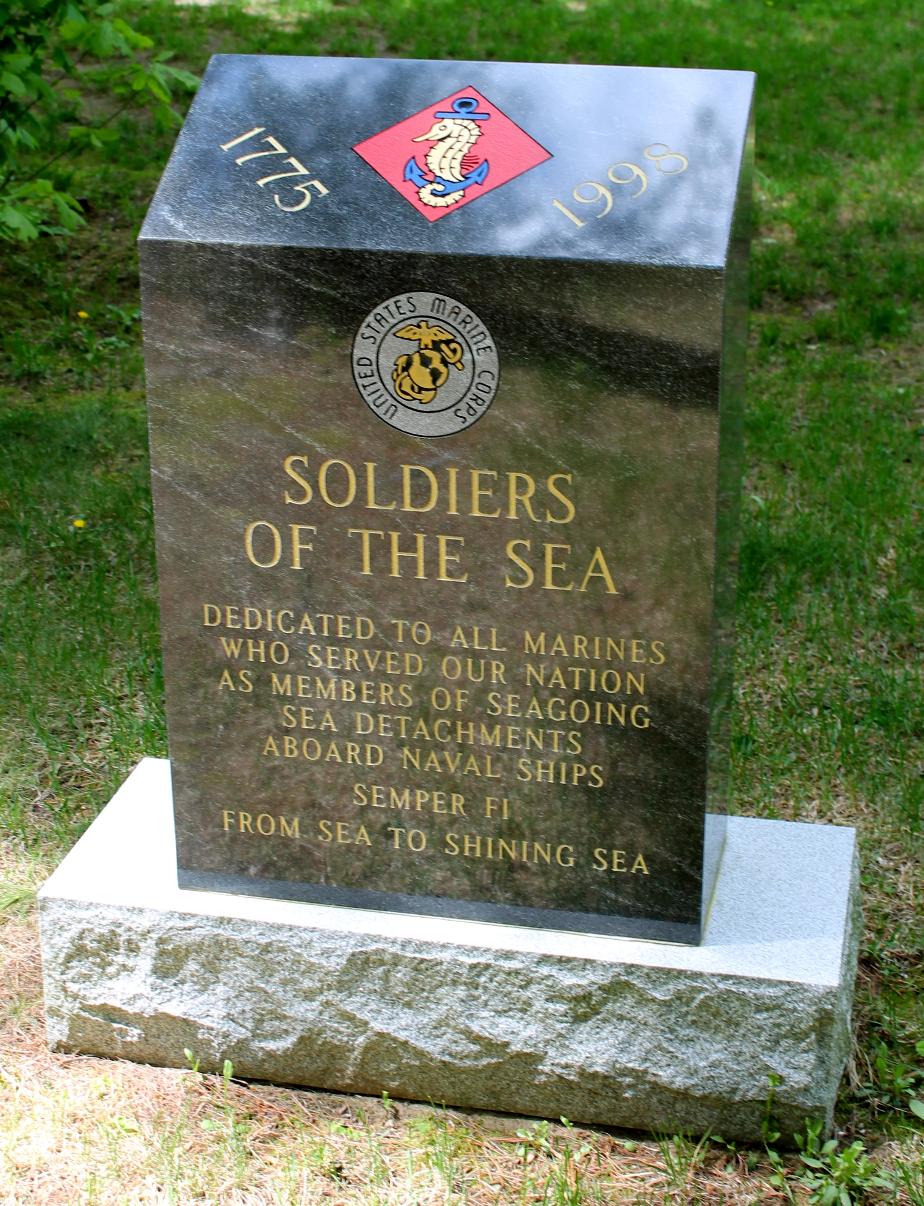 #14 - Edgar Morse Potter (USNR)Memorial - Gator Utility Vehicle Donation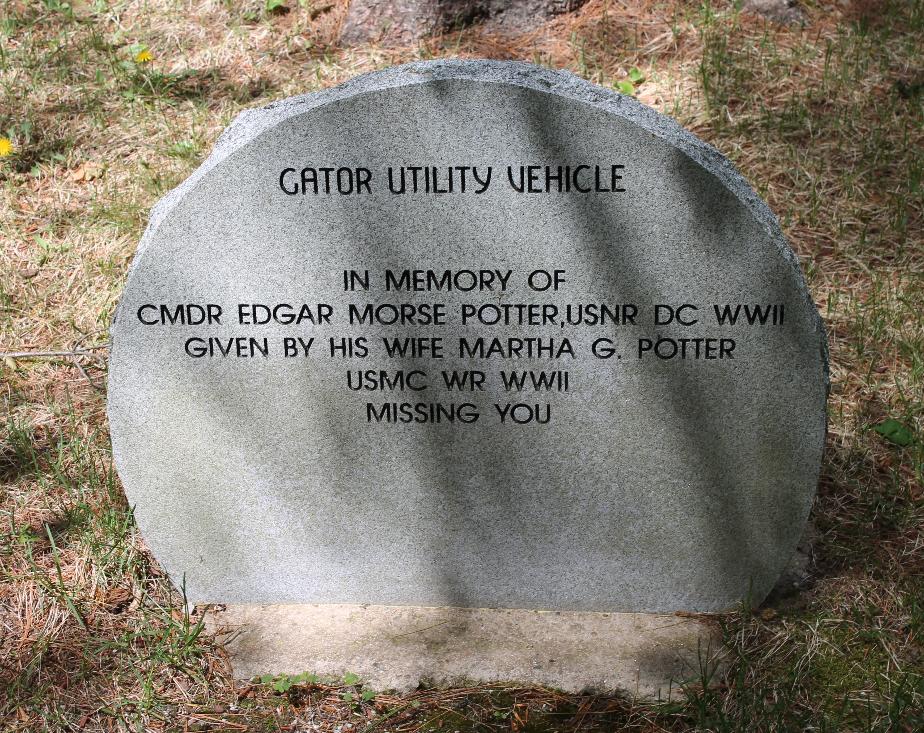 #15 - Rene Arthur Gagnon - Memorial Bench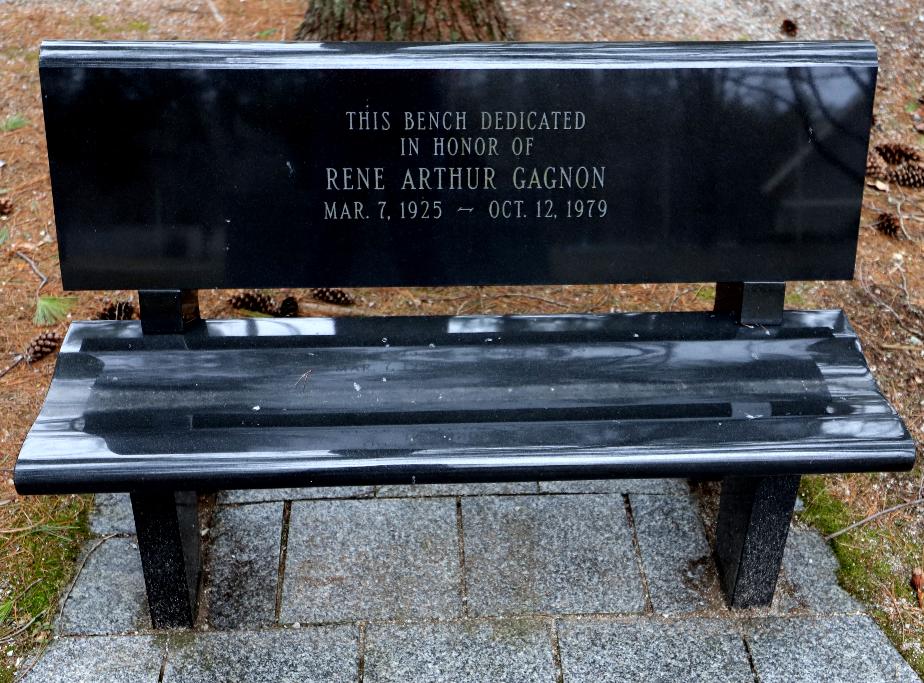 #17 -United States Coast Guard Memorial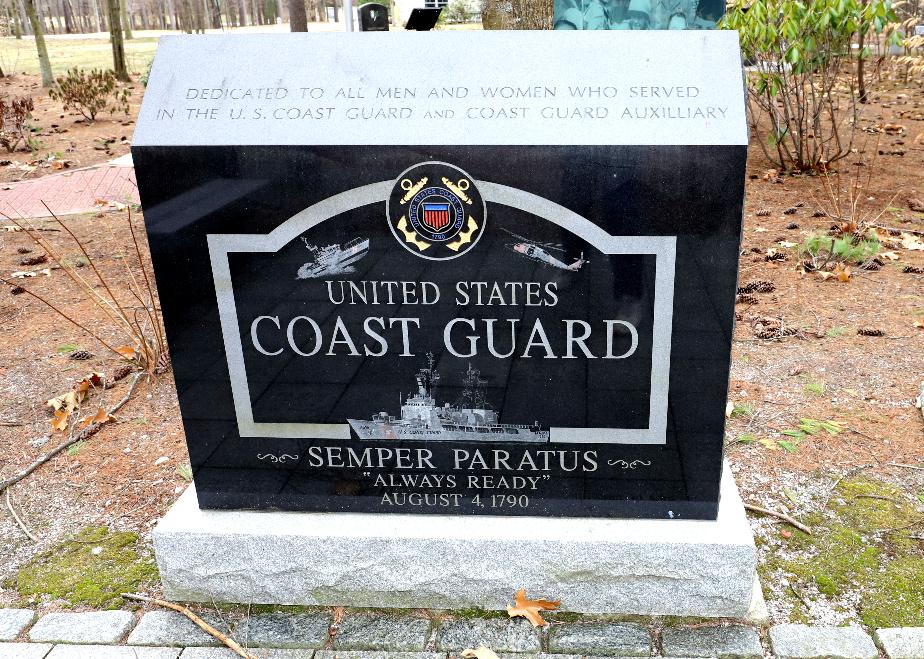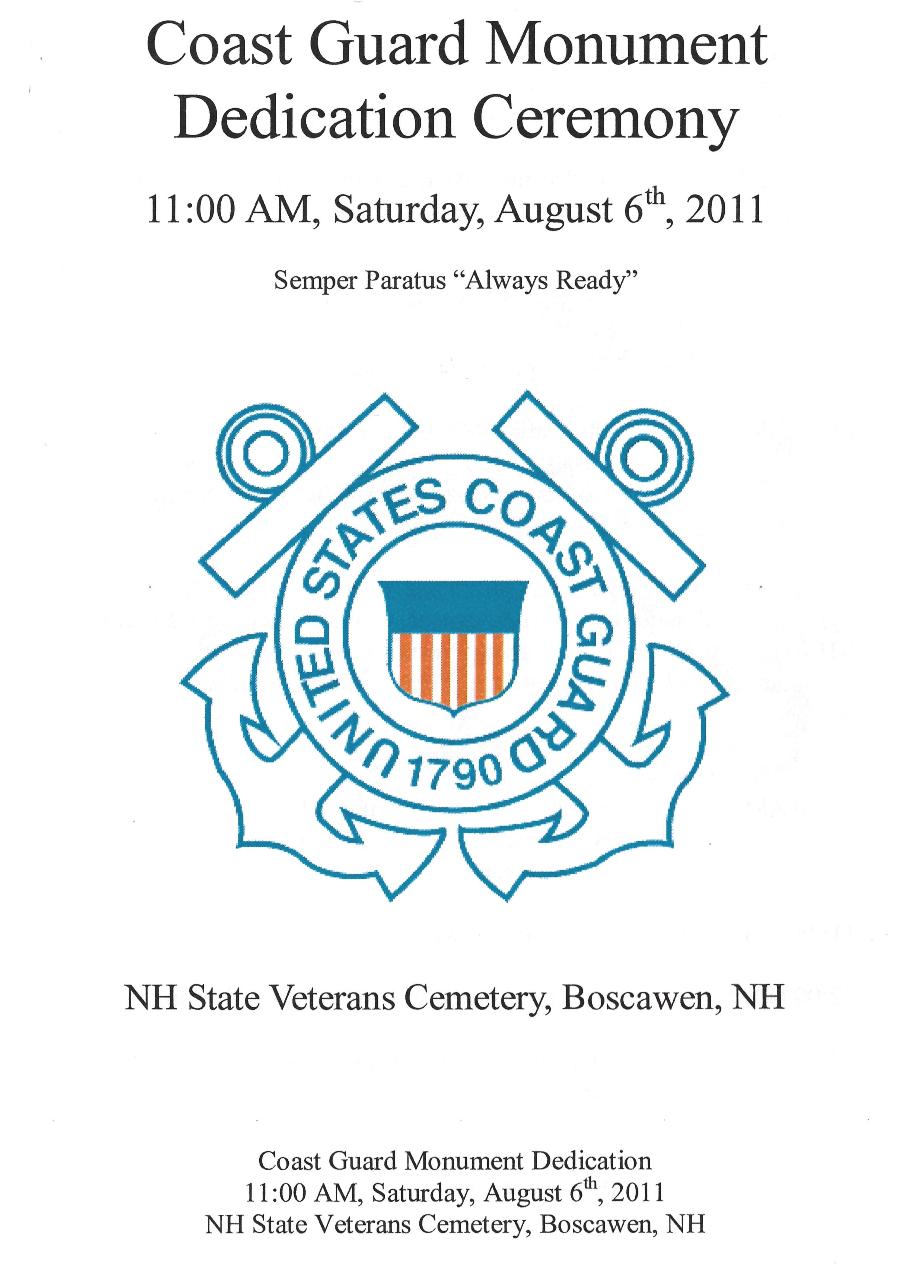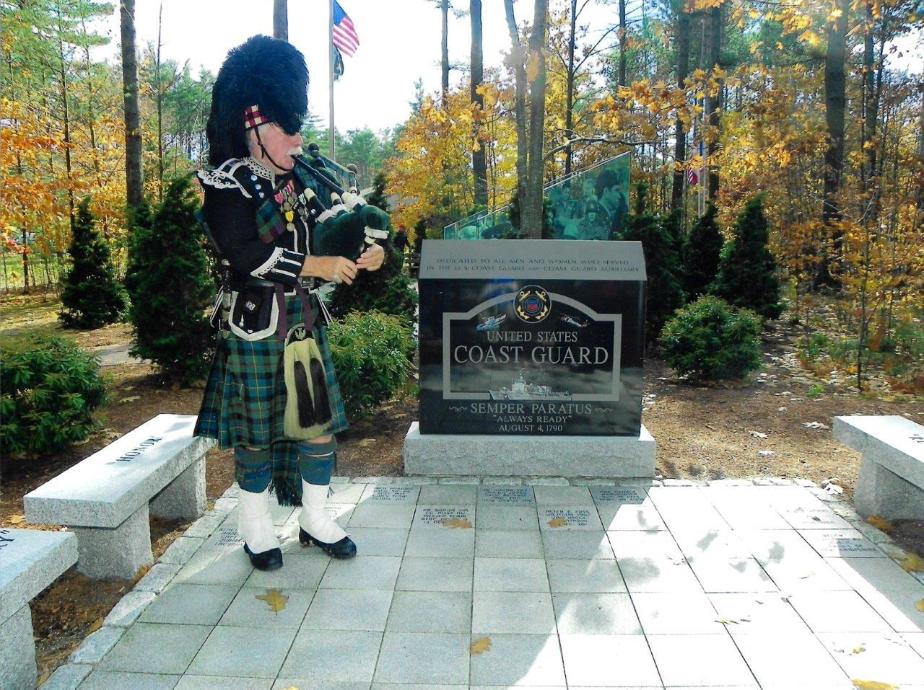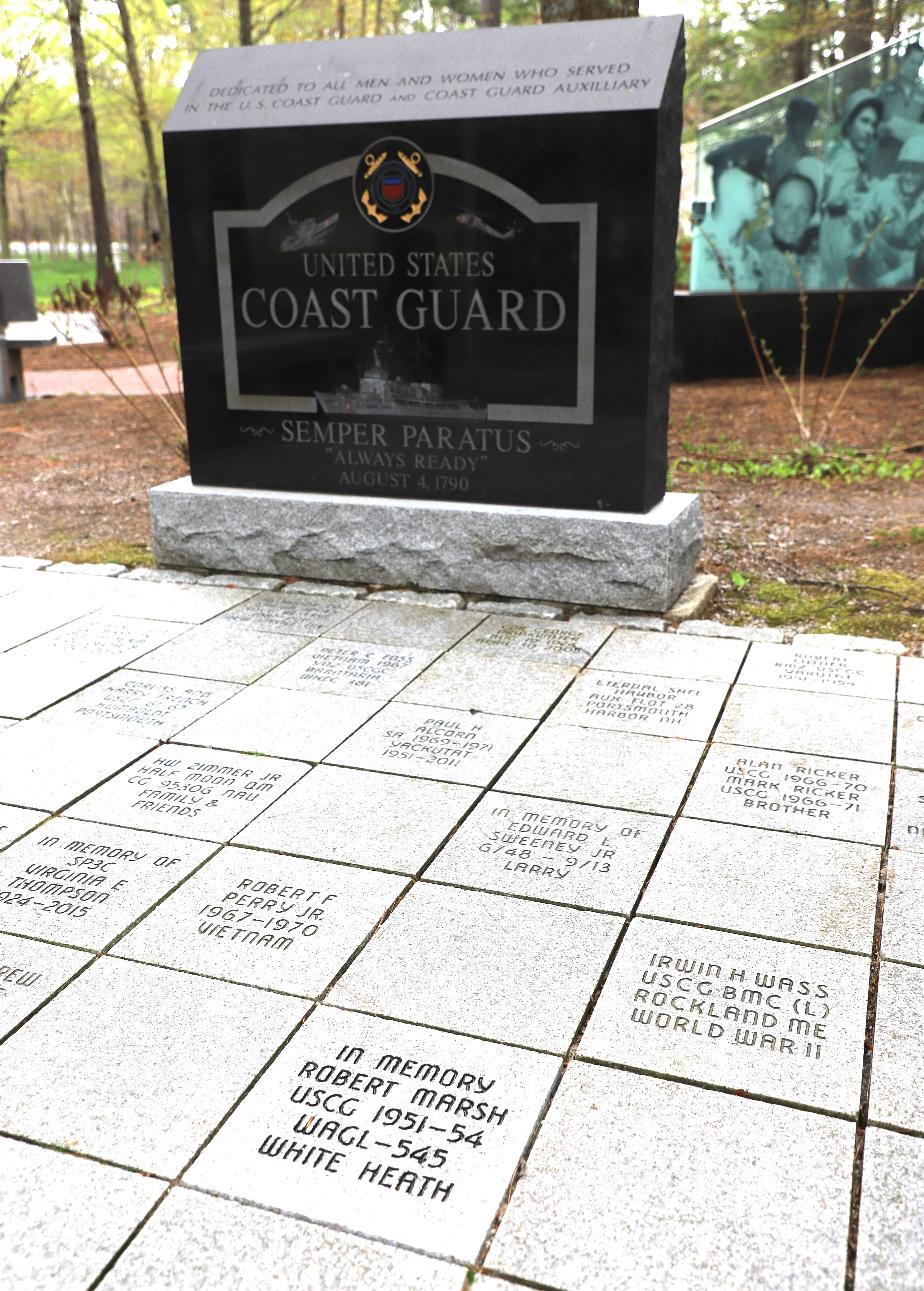 Robert M. Marsh (Dad) - Coast Guard Memorial Paver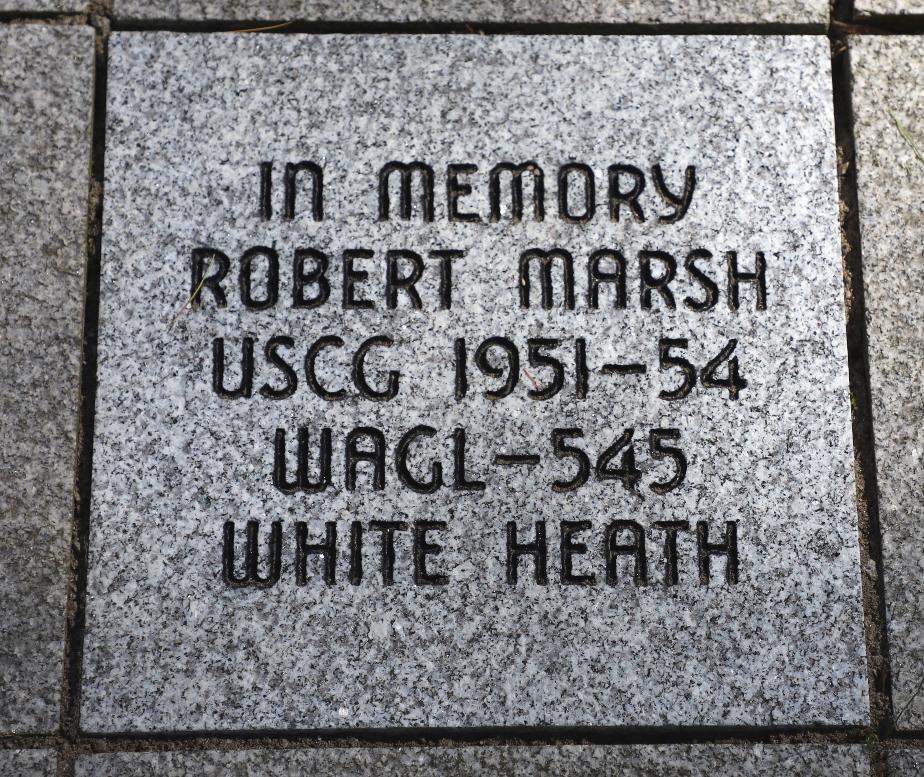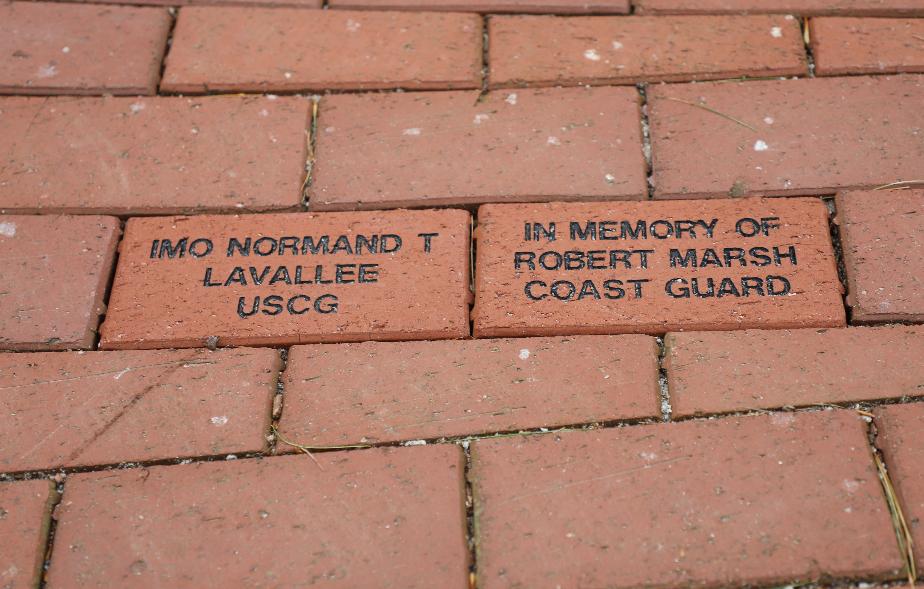 Former NHSVC Director - Lloyd Farnham (US Coast Guard 1966 - 1969) Flag Pole Sponsor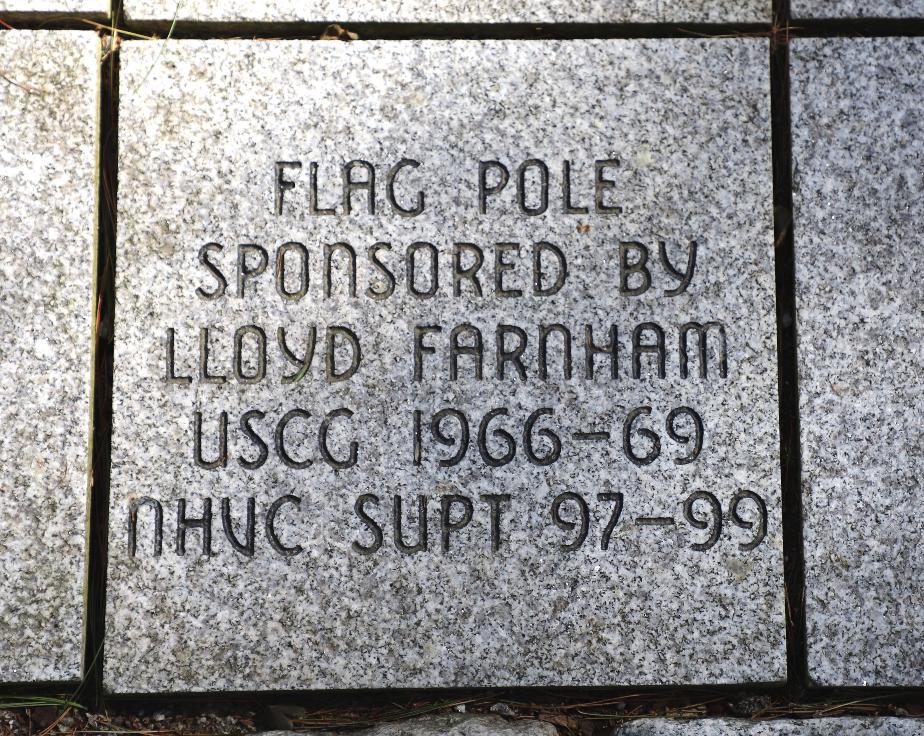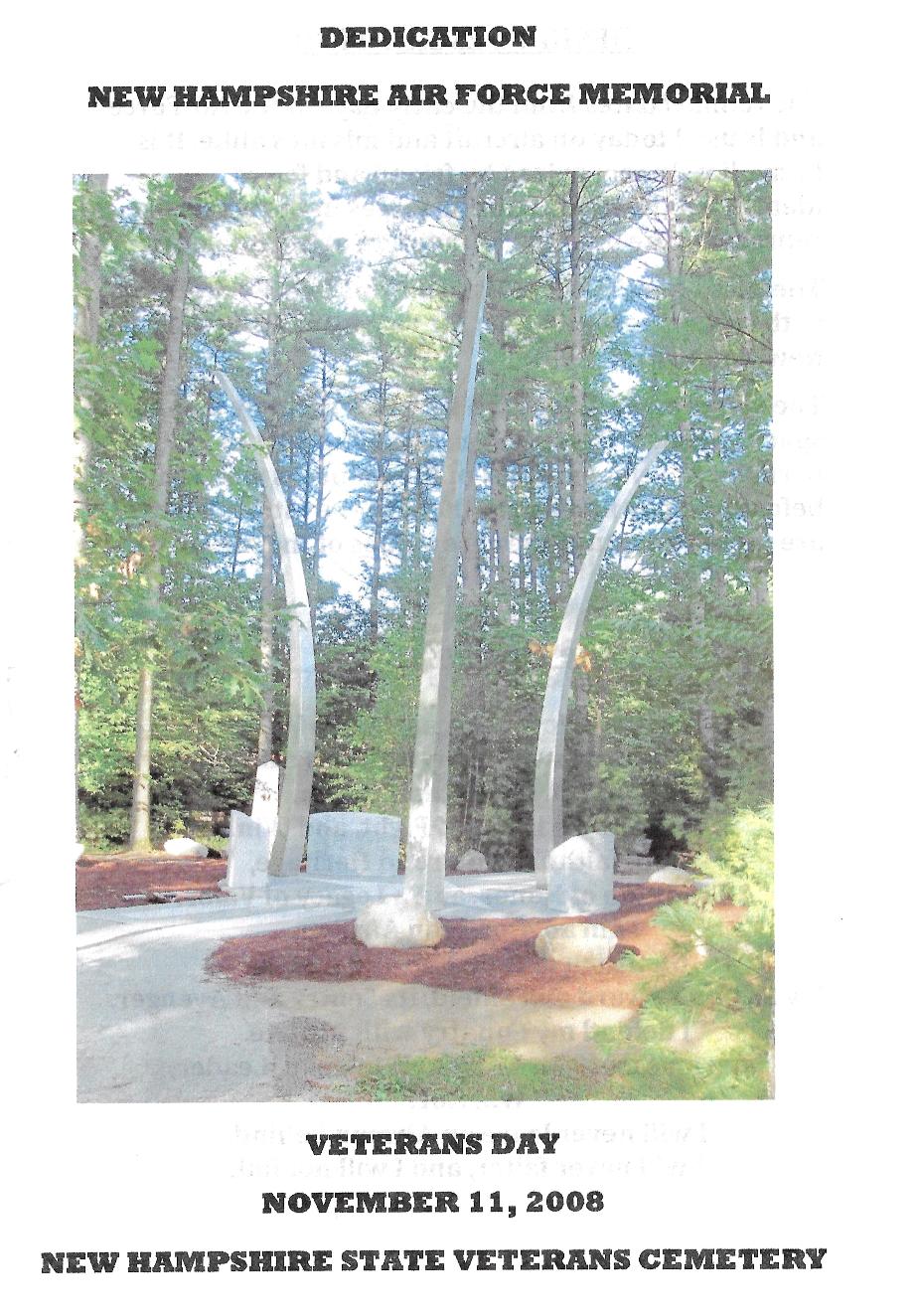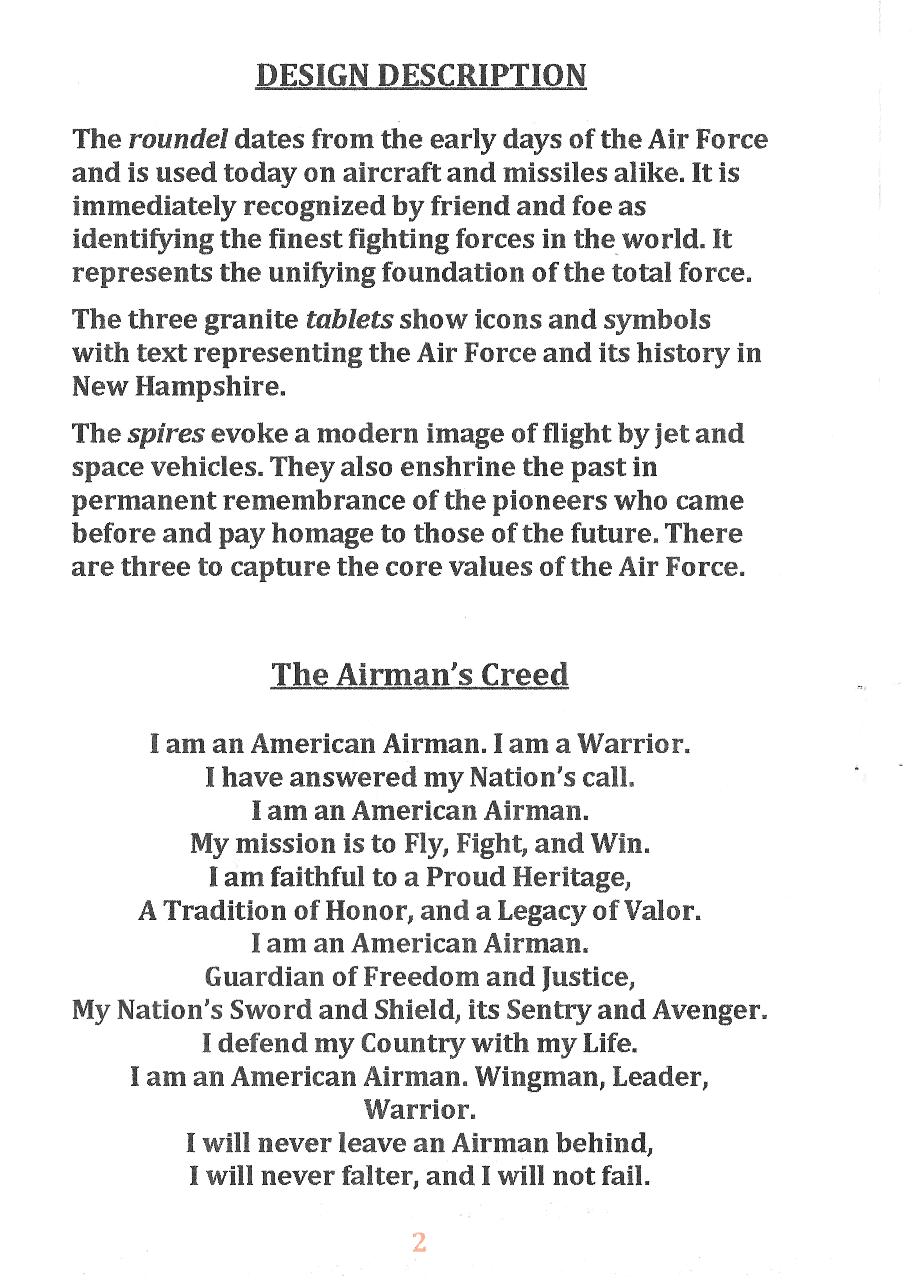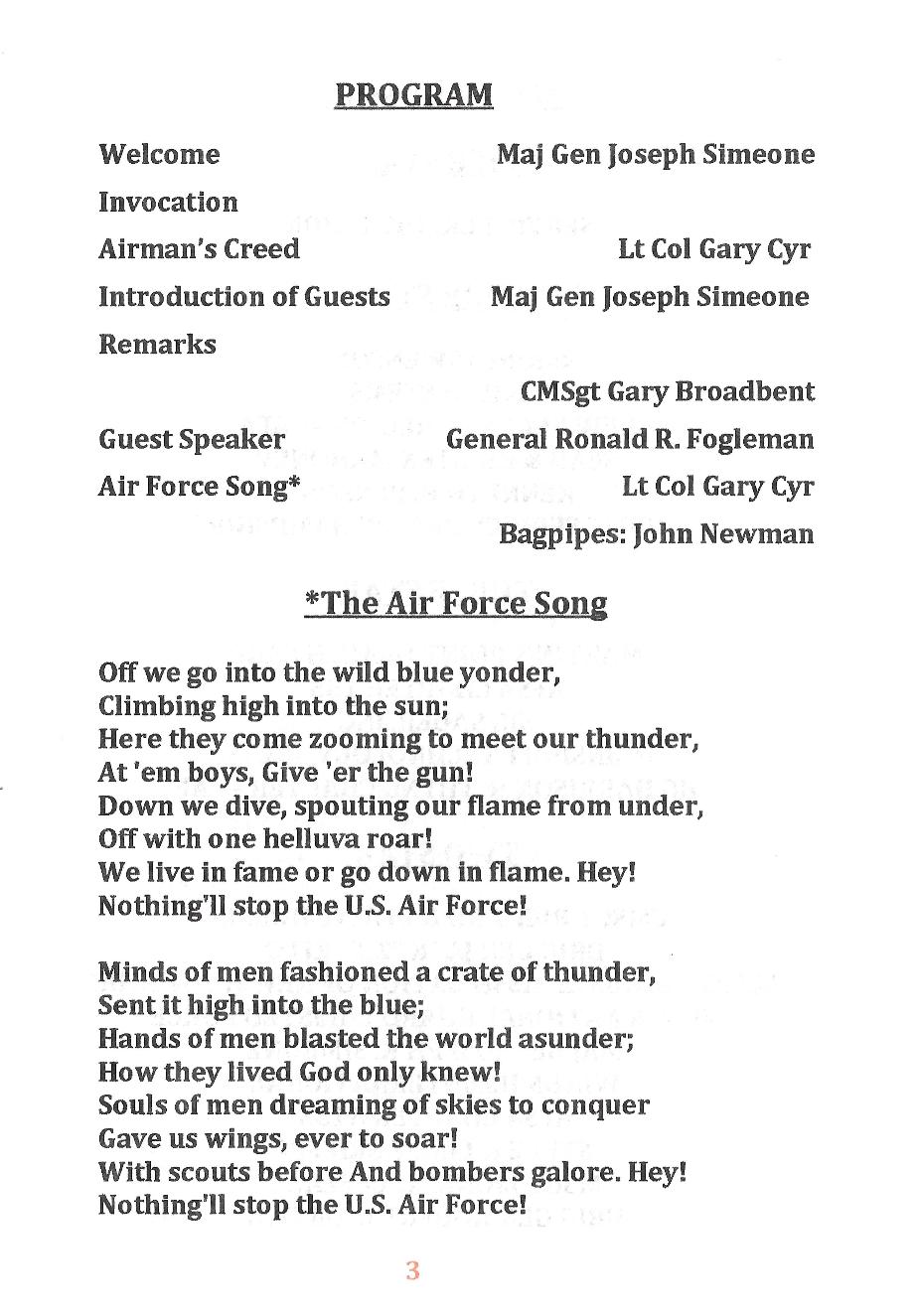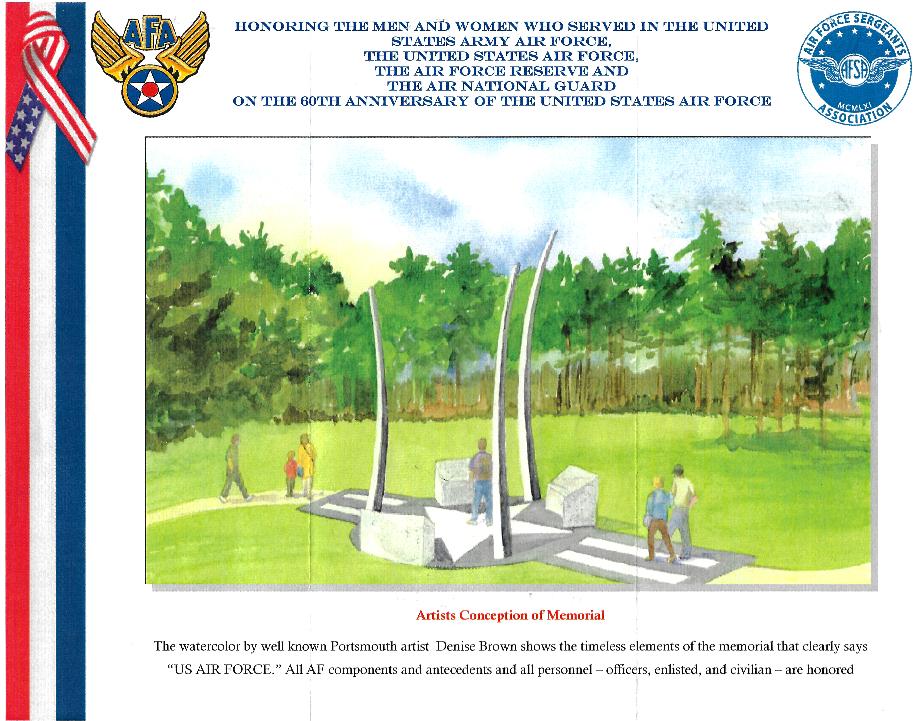 #18 -New Hampshire US Air Force Memorial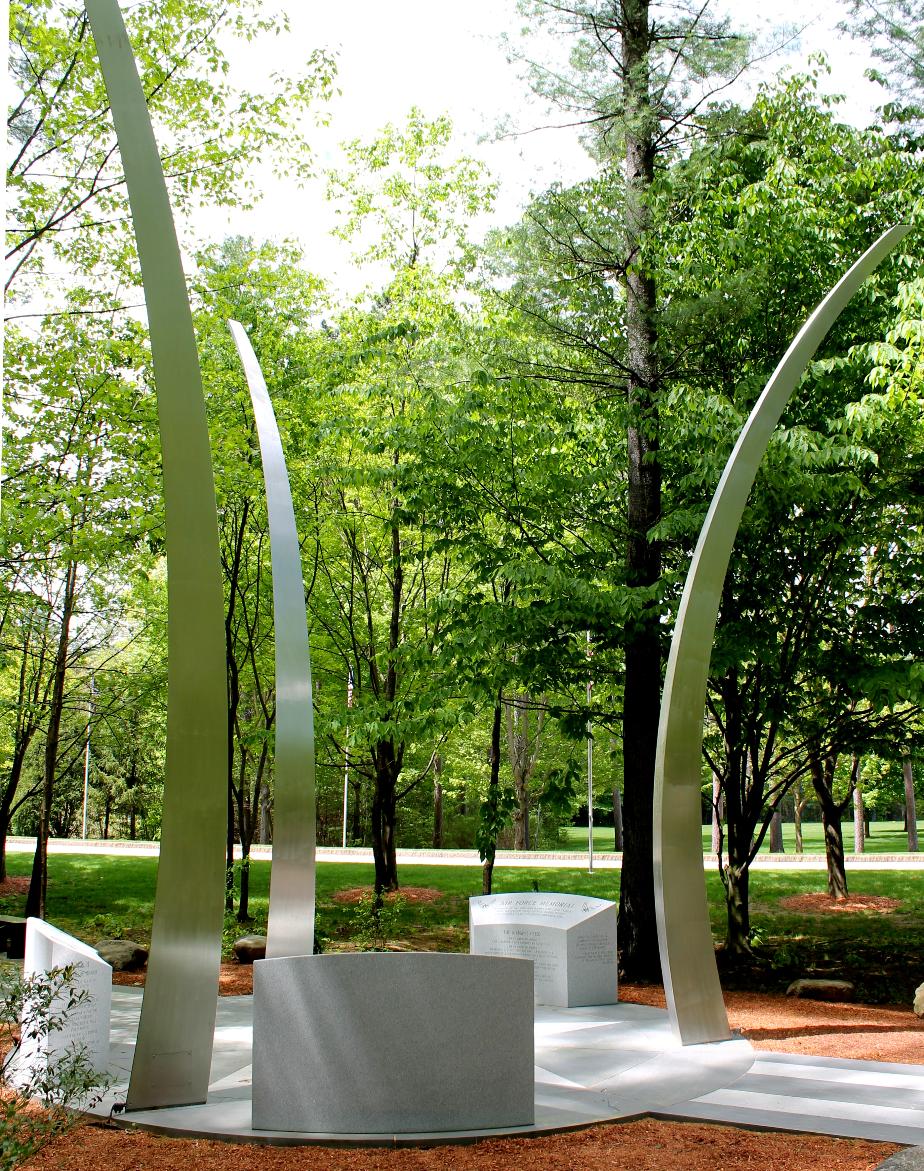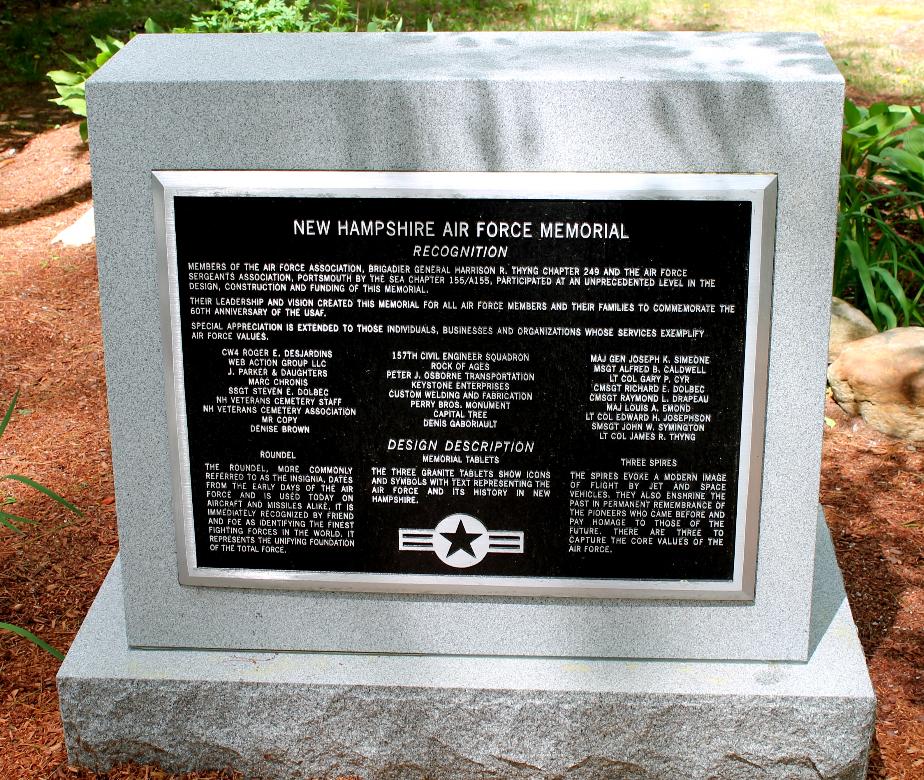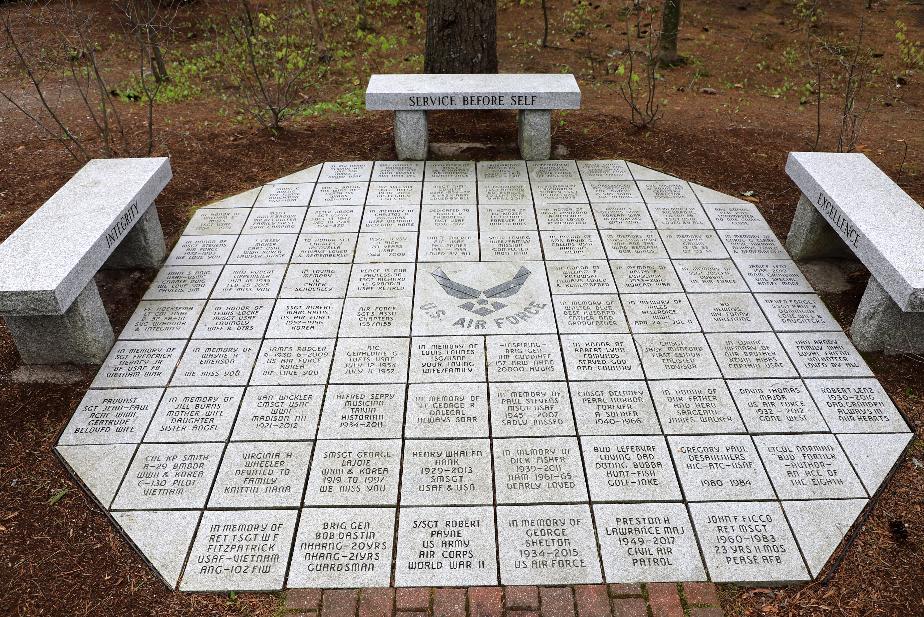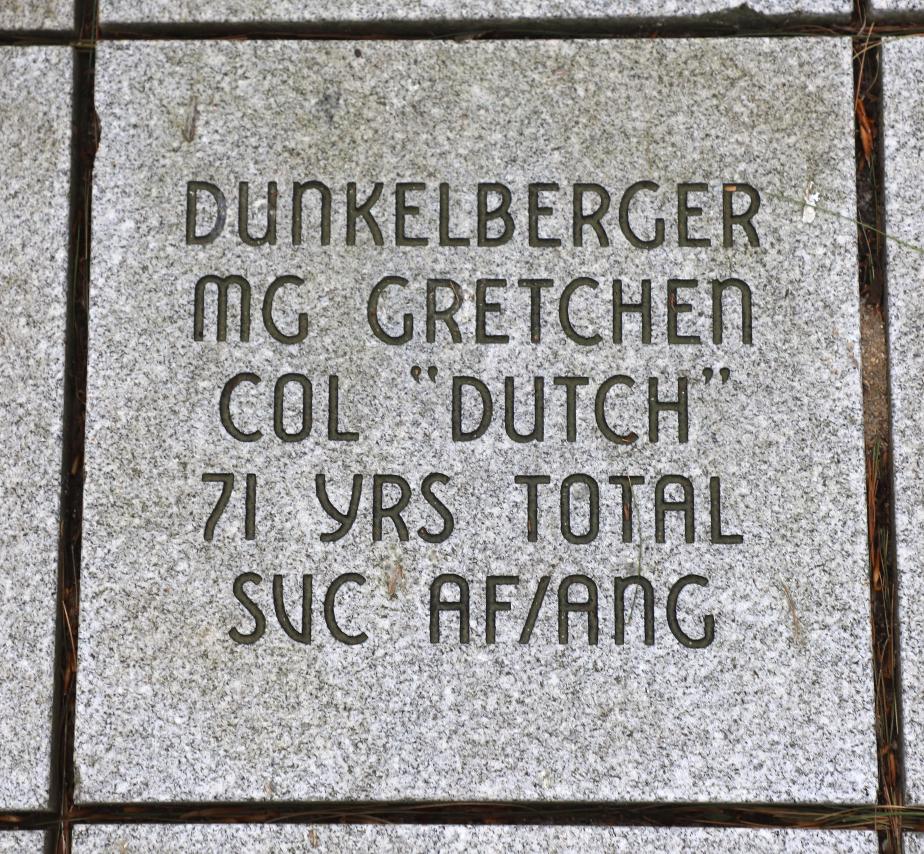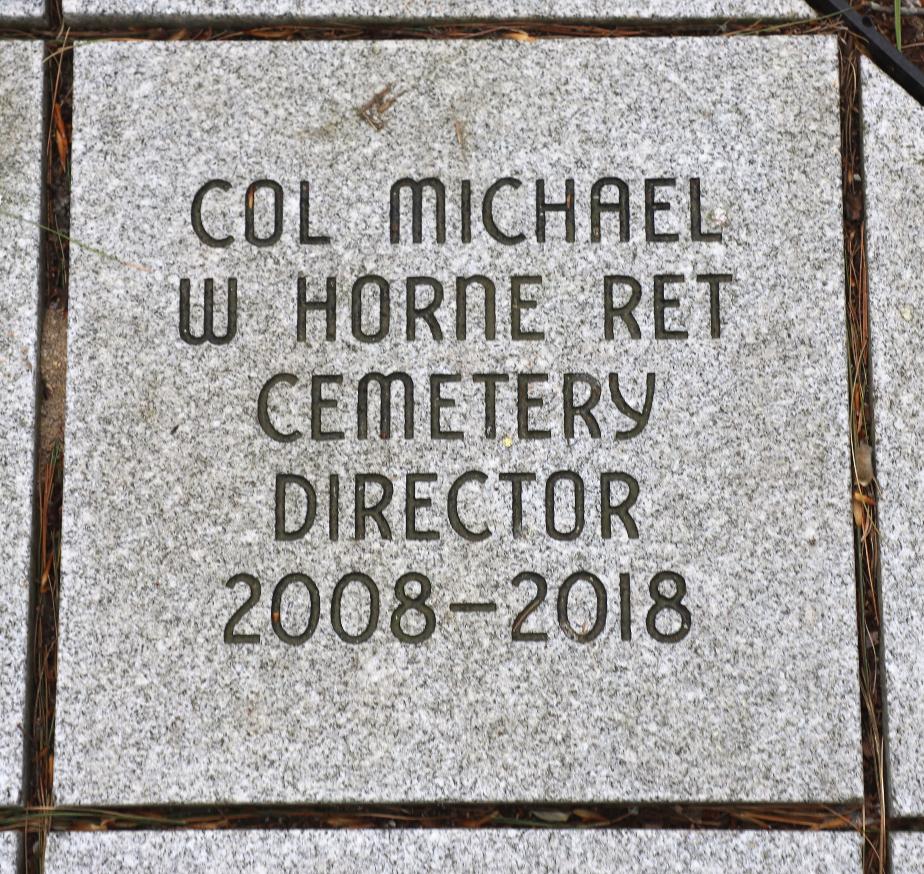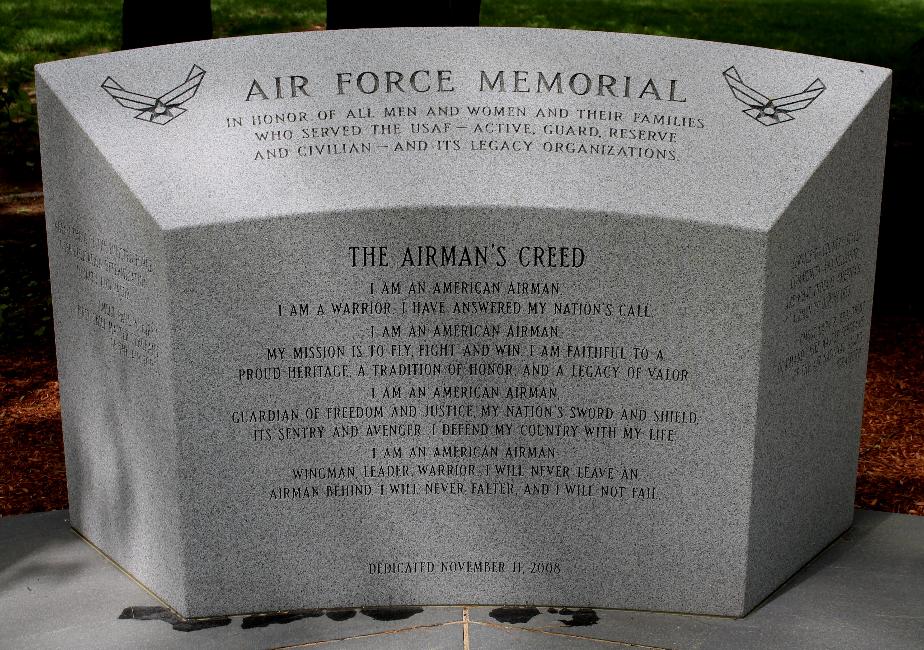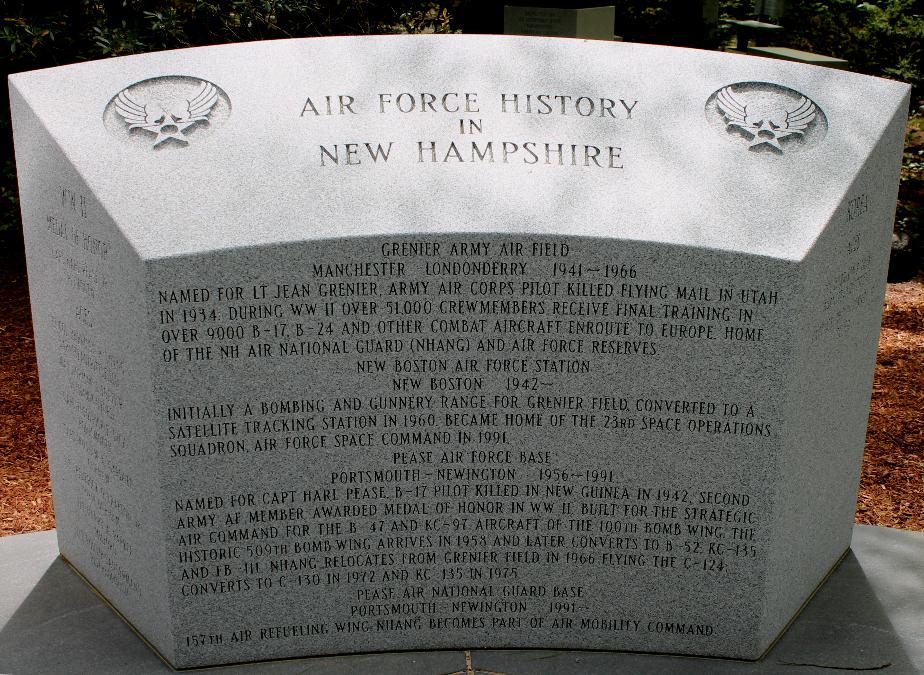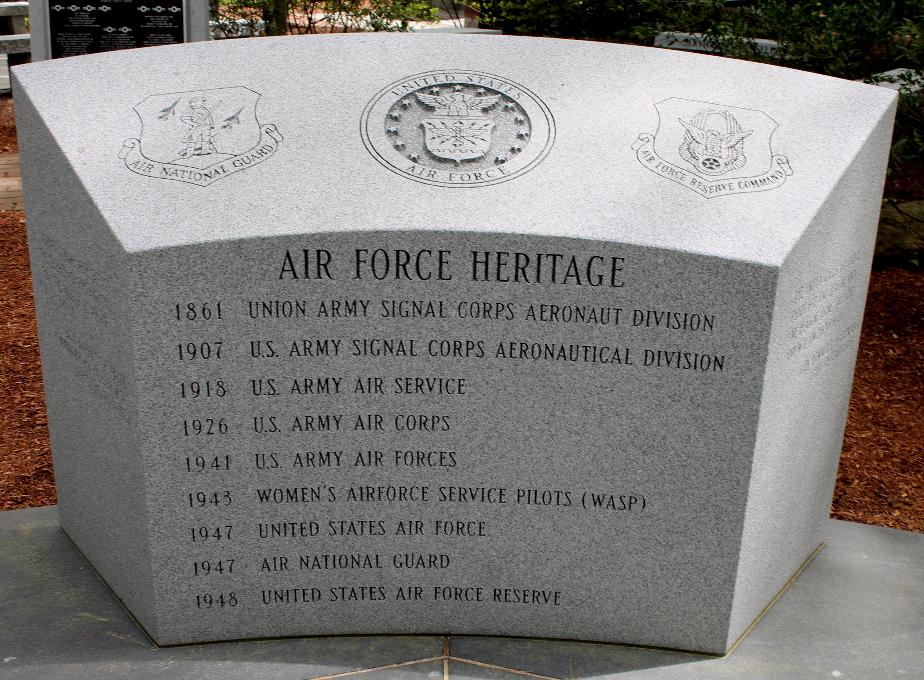 #19 - NH State Veterans Cemetery Director - Michael W Horne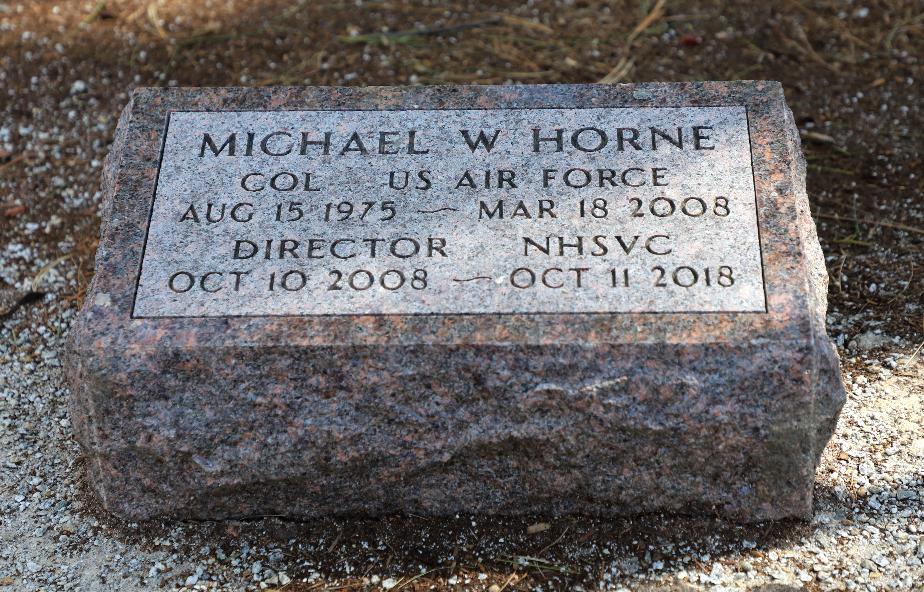 #20 - NAM Knights of America - White Mountain Chapter
#21 - Order of the Eastern Star - Priscilla Chapter 51 Memorial - Avenue of Flags Donation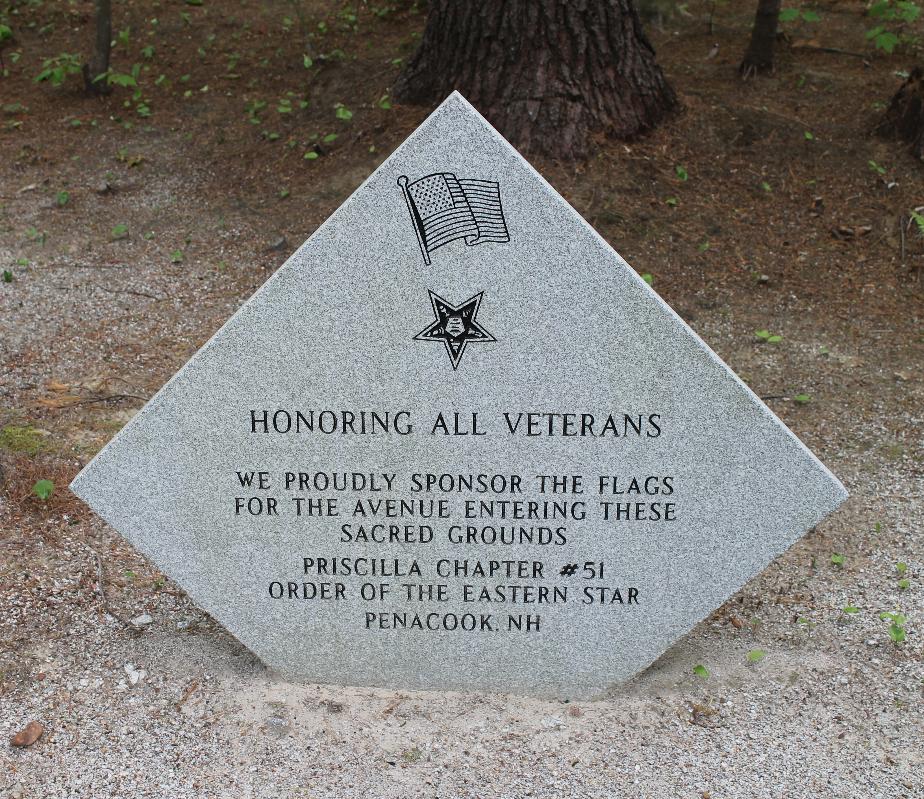 #22 - Veterans of Foreign Wars - Post 7015 Goffstown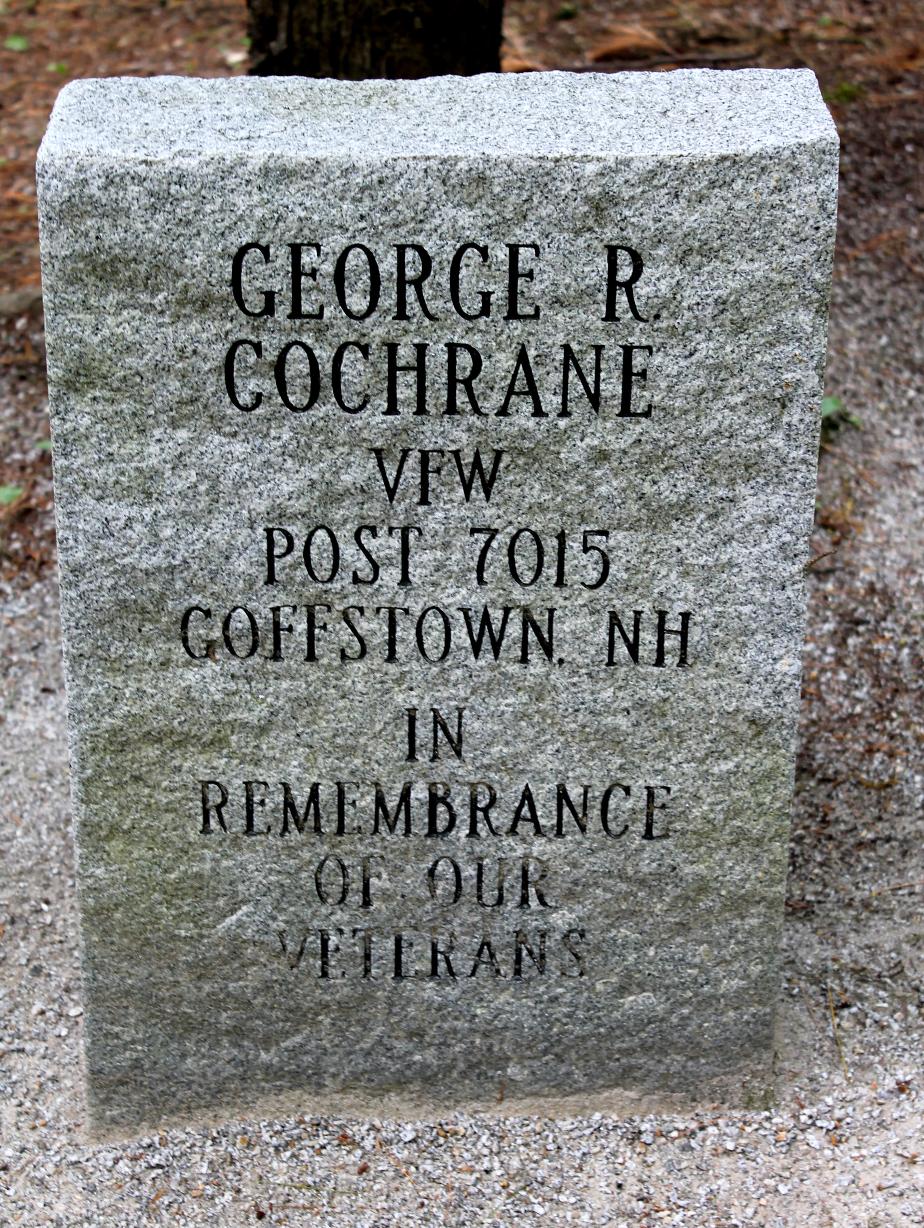 #24 - Avenue of Flags Donations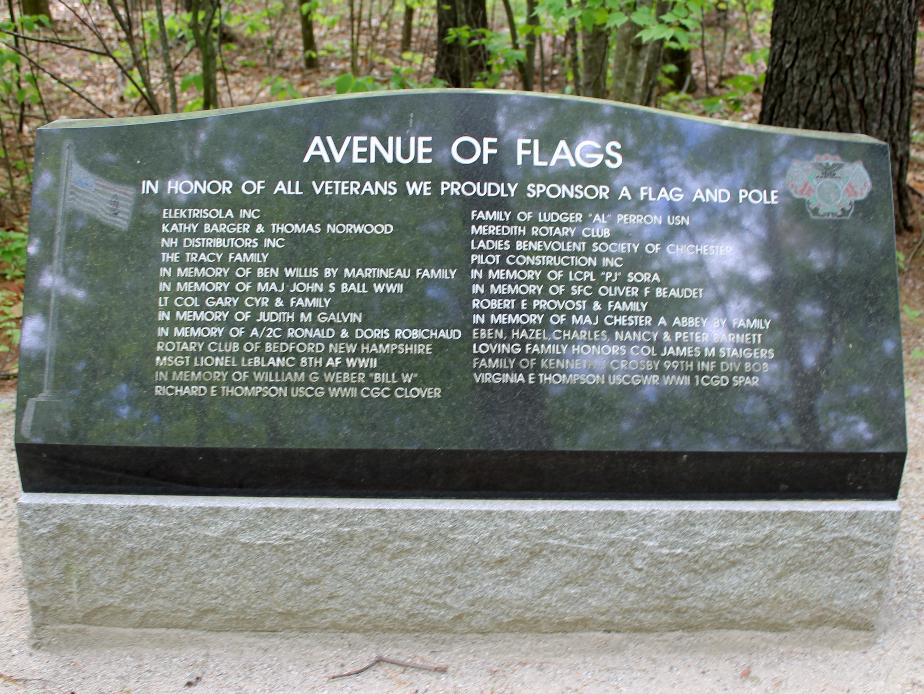 #25 - American Legion Post 31 - Penacook NH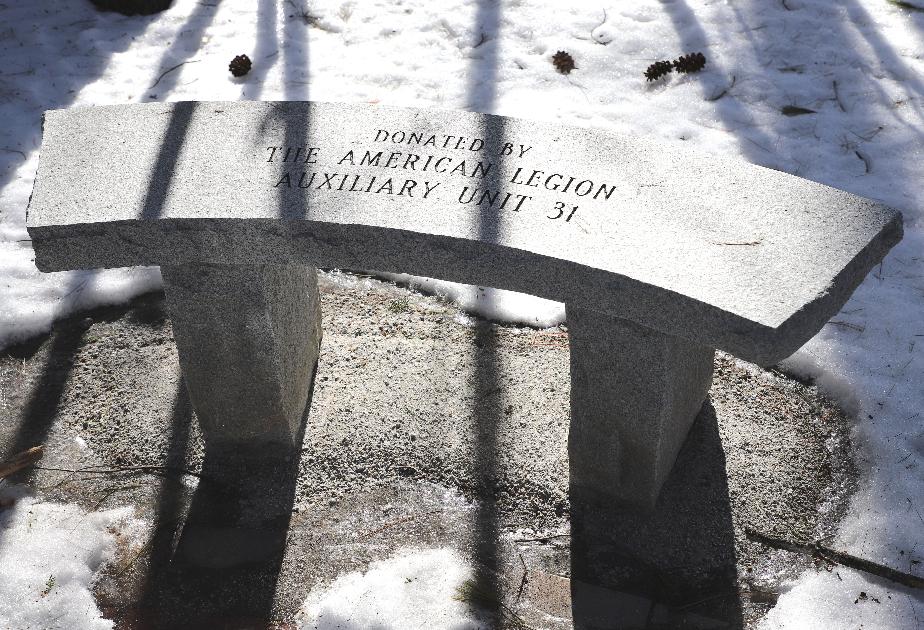 #26 - Veterans of the Battle of the Bulge Memorial
#27 - USS Frank E Evans (DD-754) DestroyerMemorial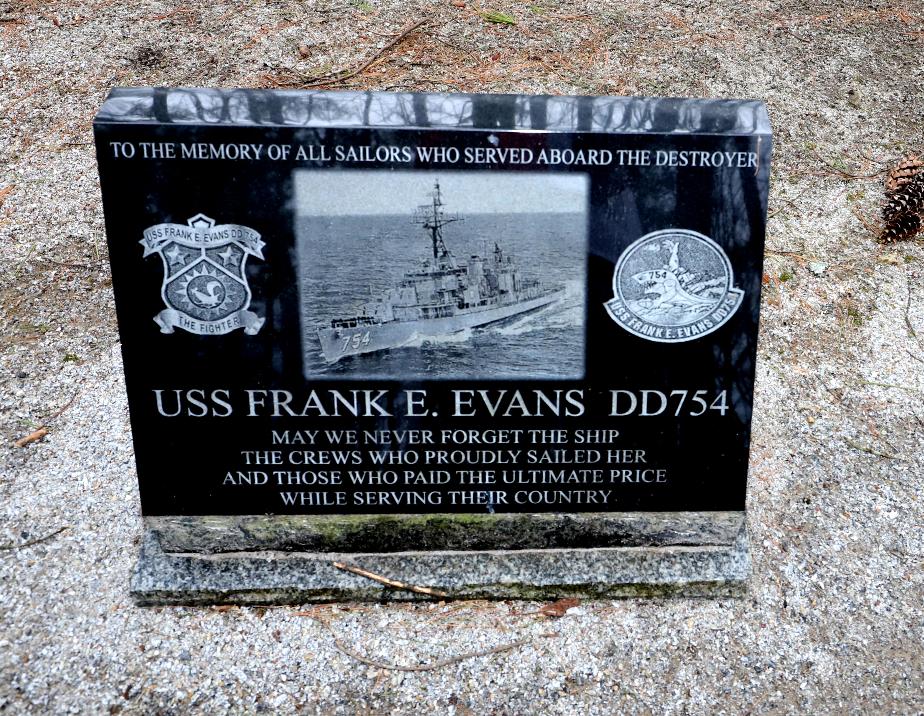 #28 - Navy Seabee Veterans of America Memorial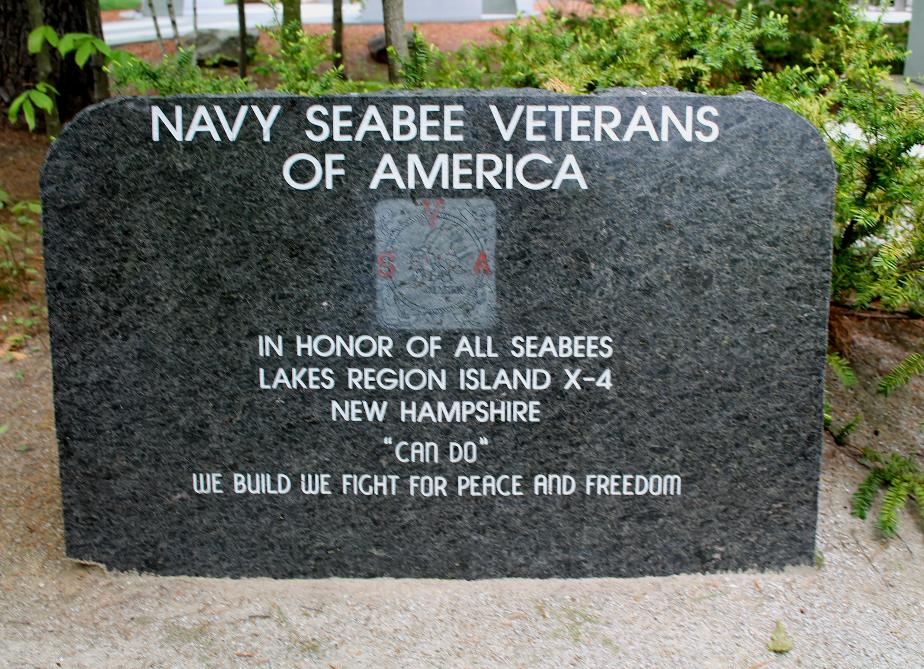 #29 - Navy Seabee Veterans of America Bench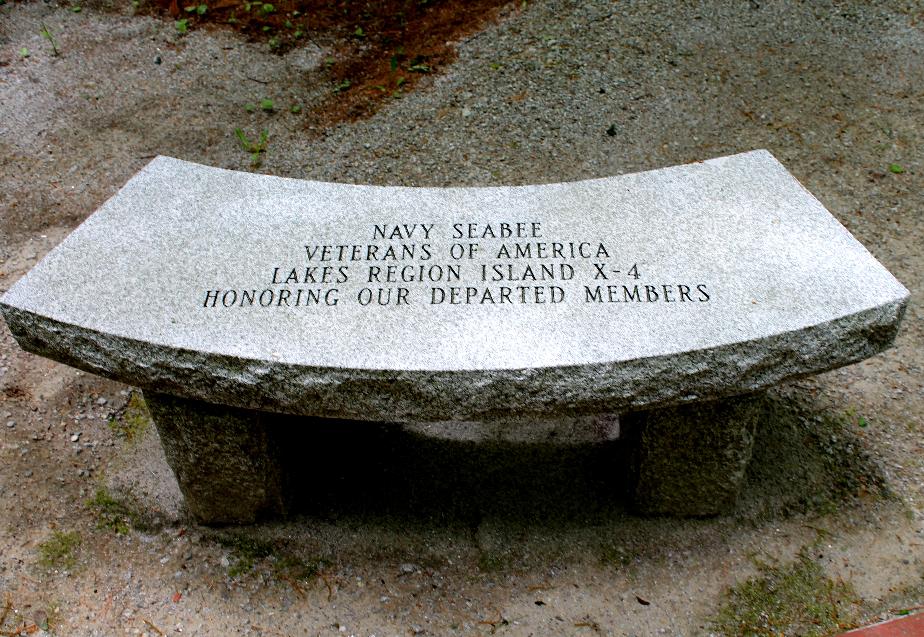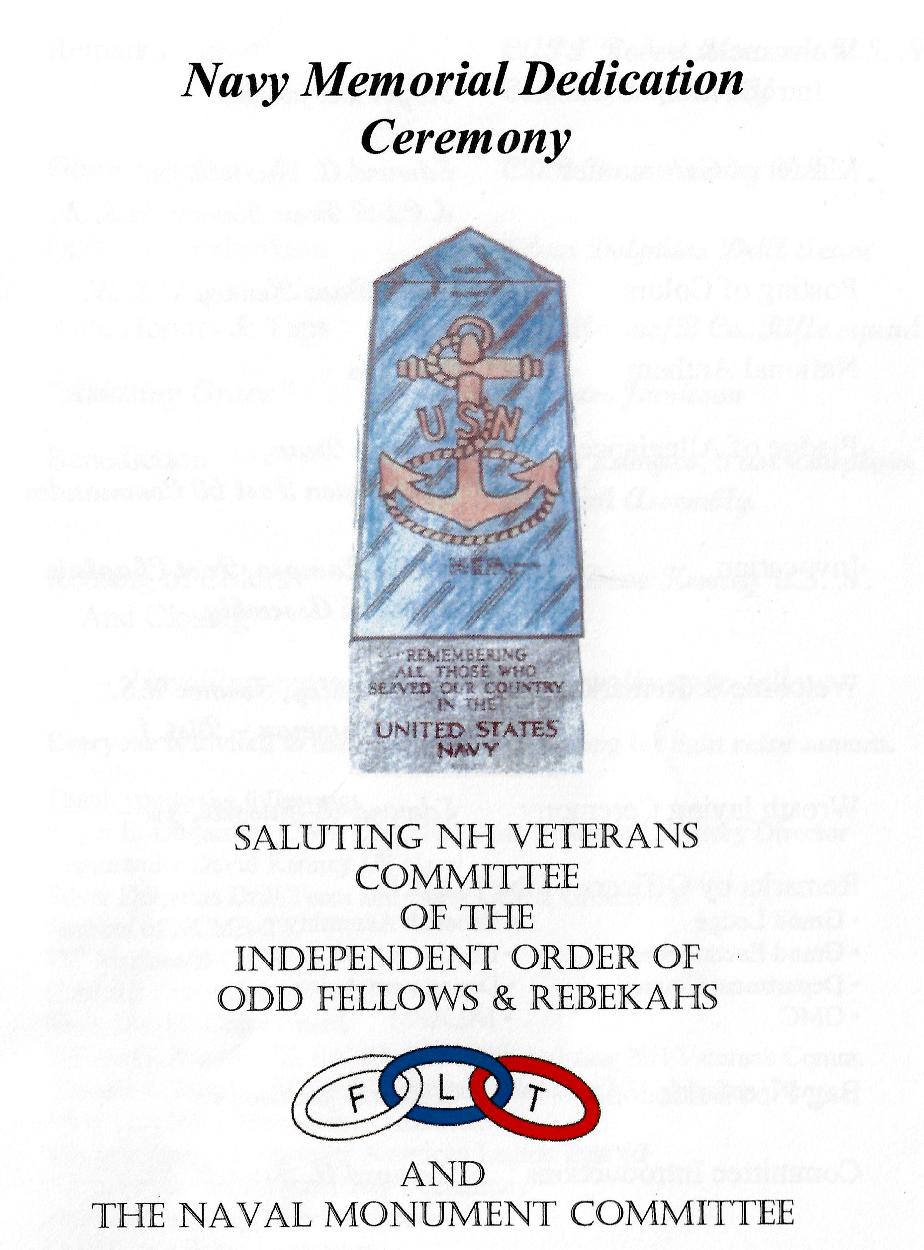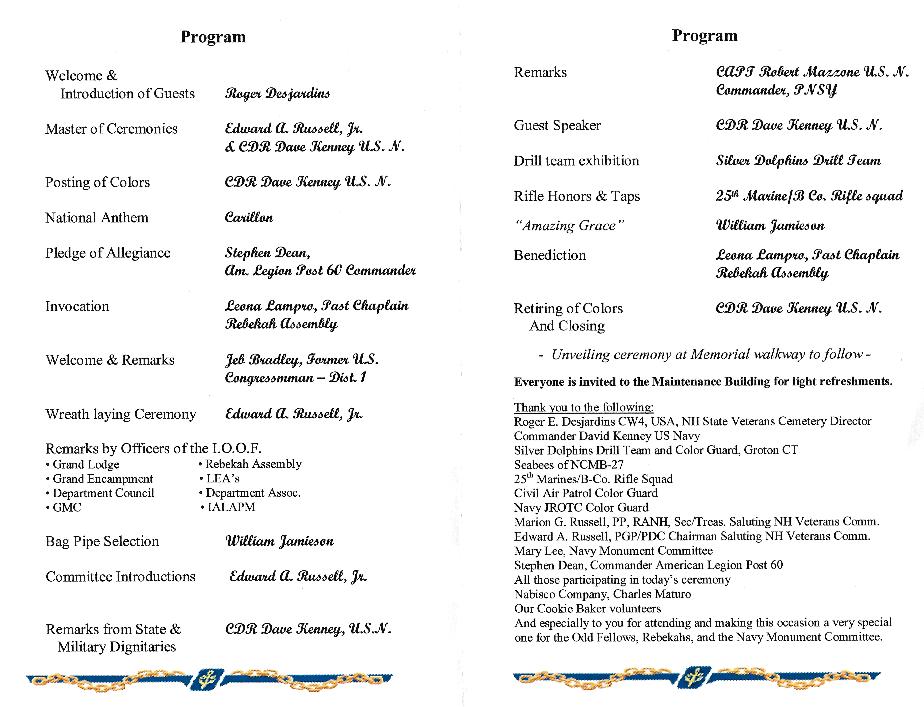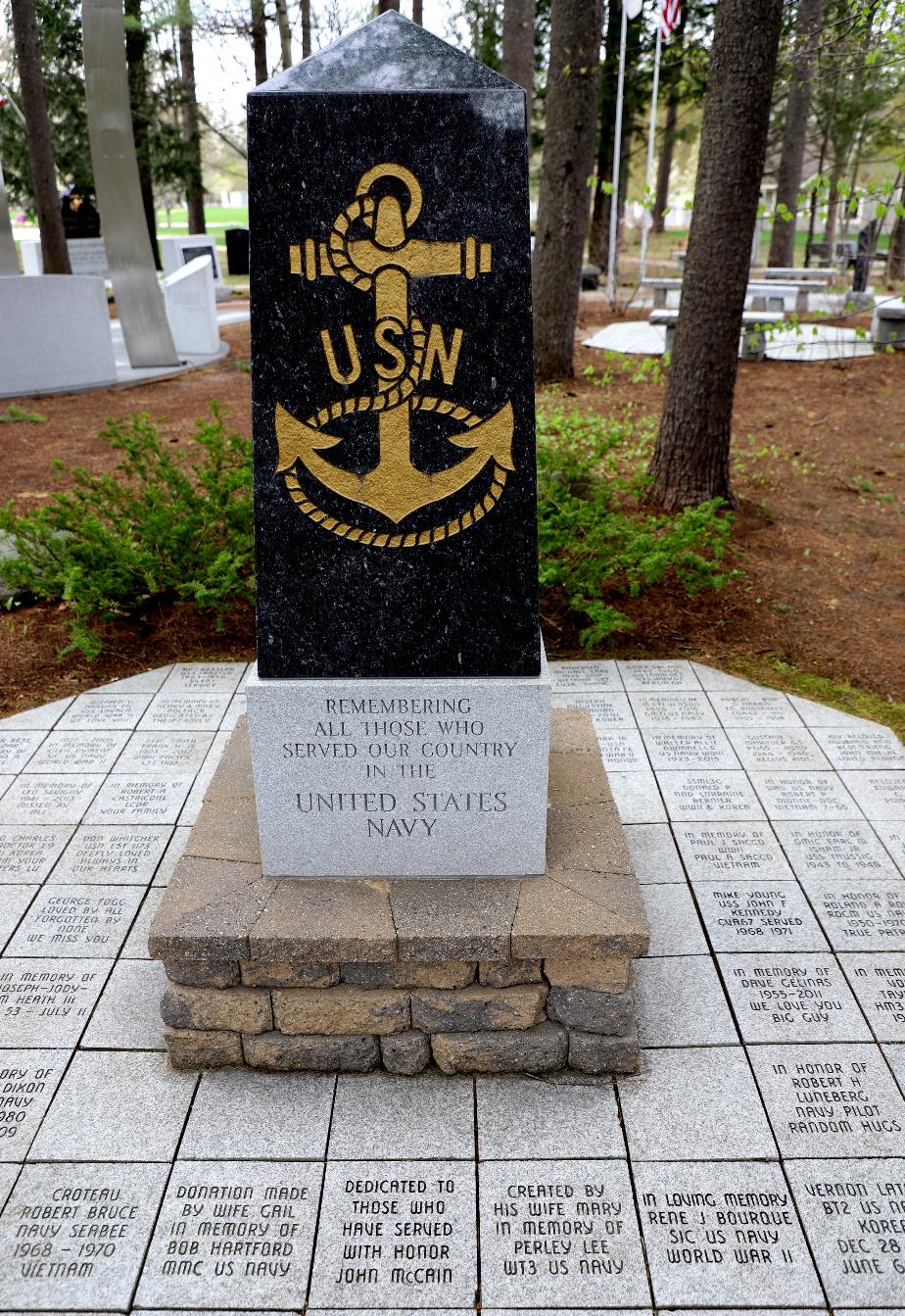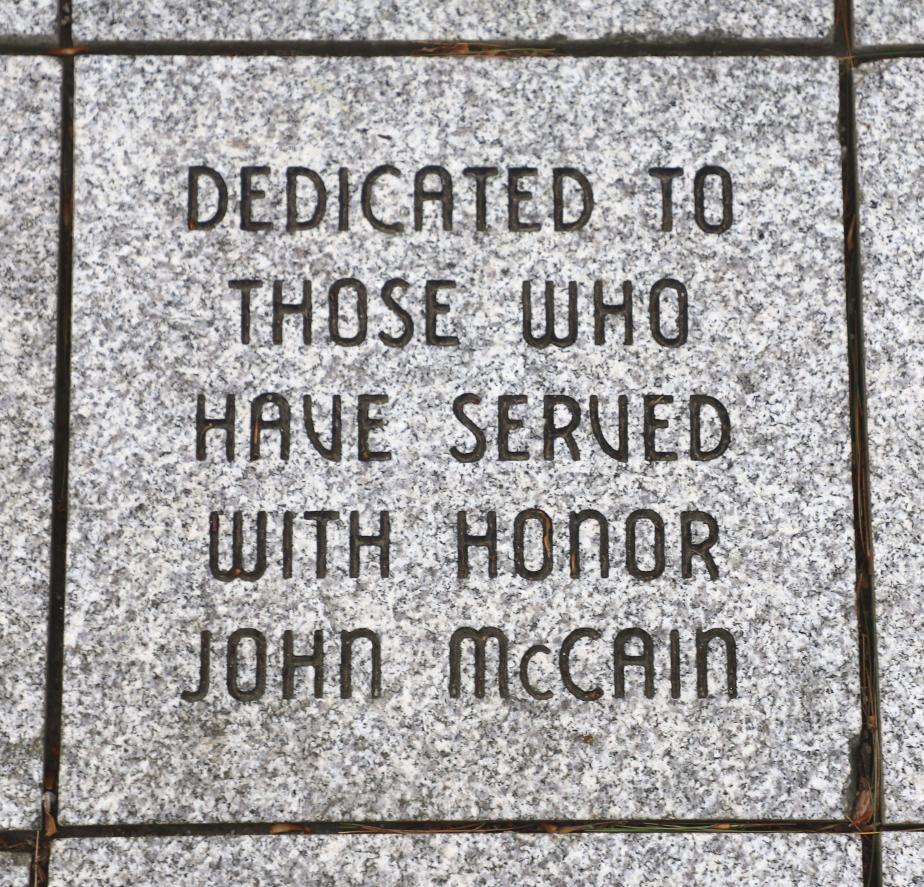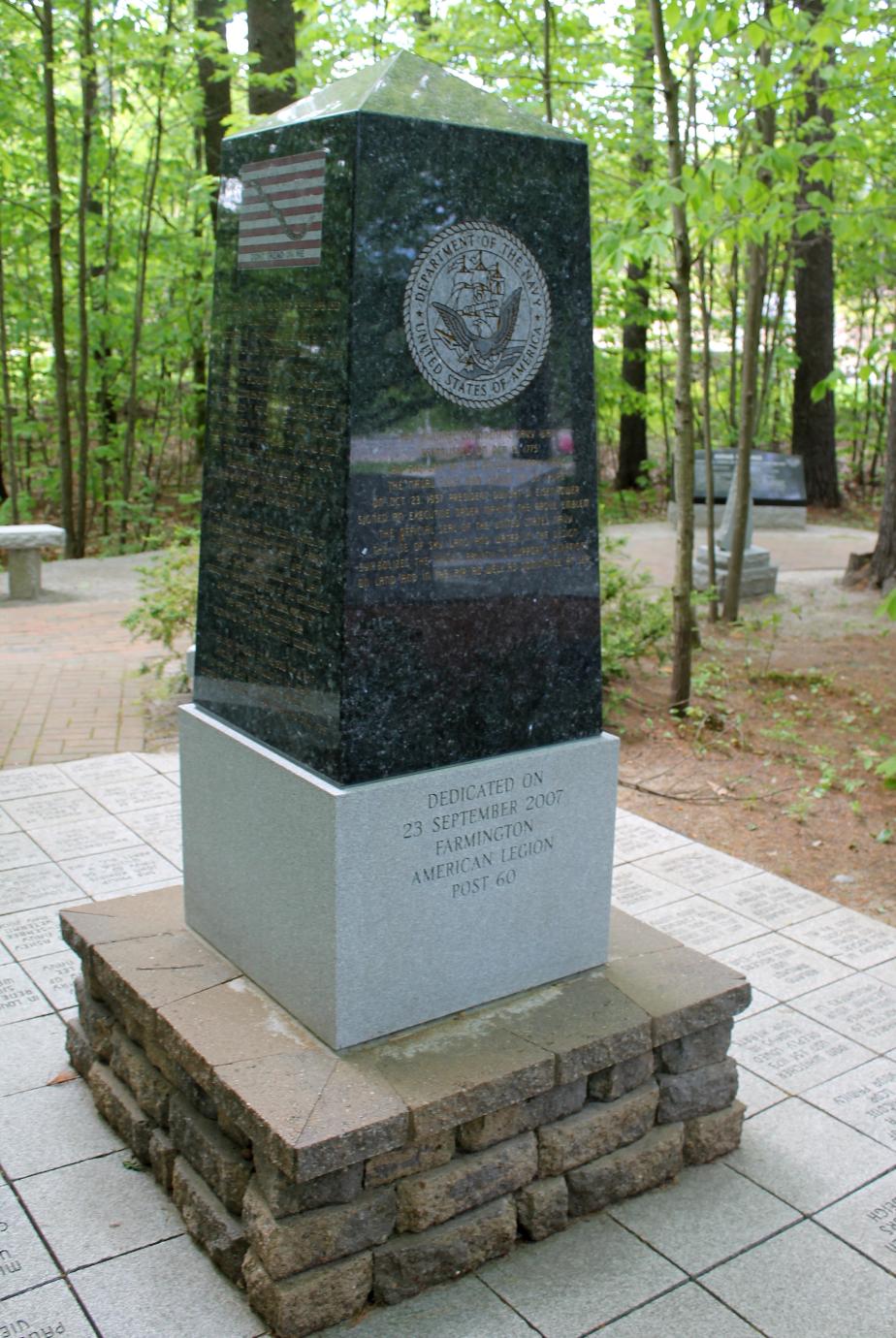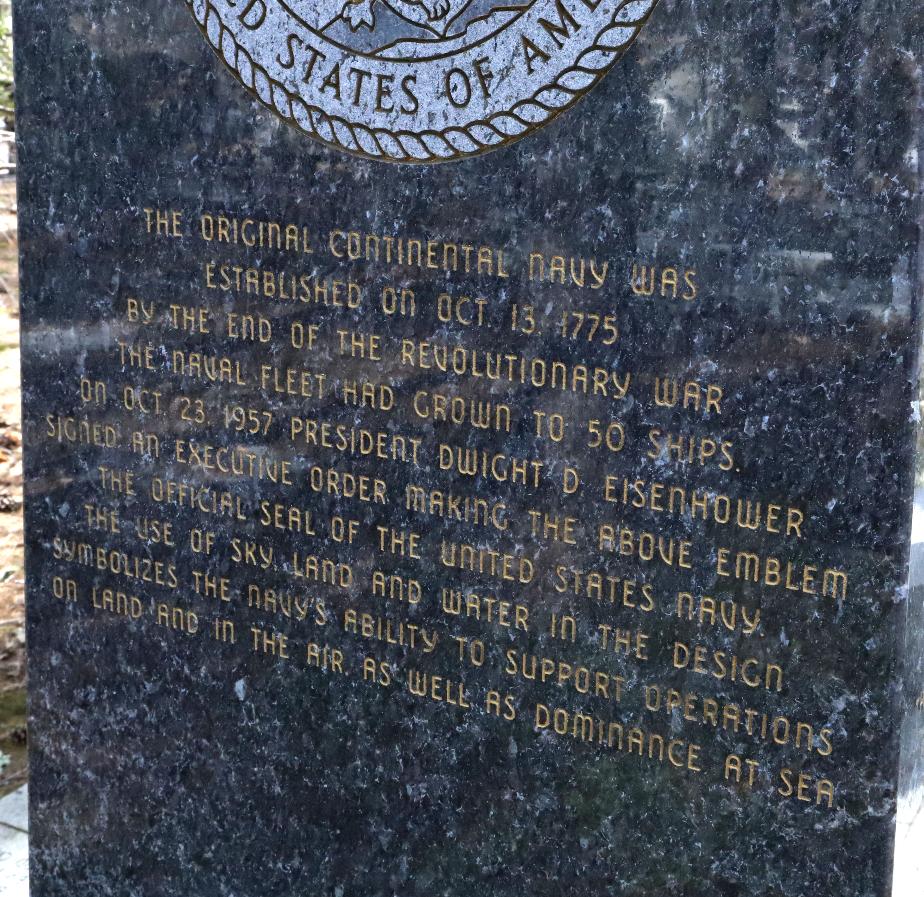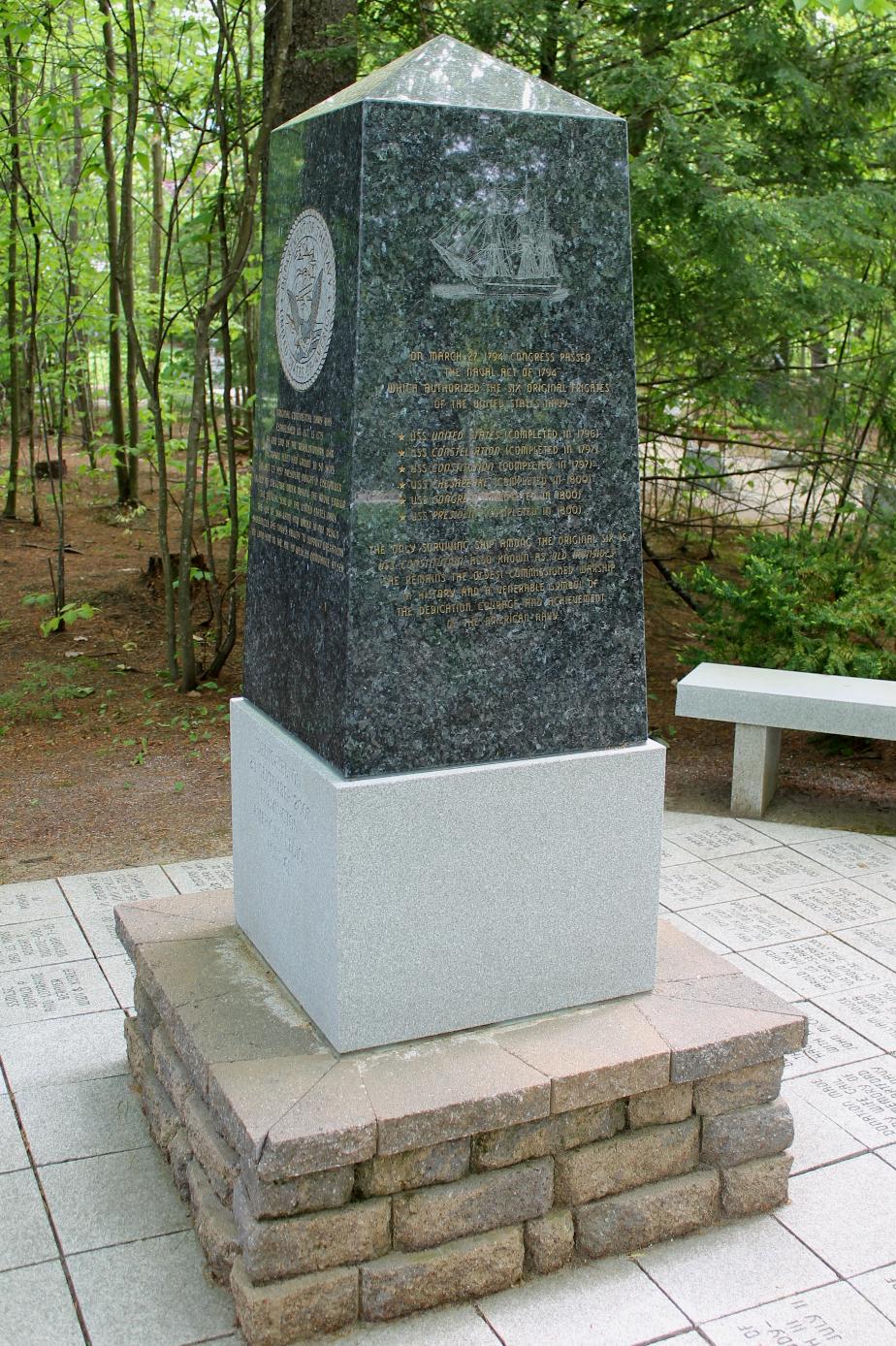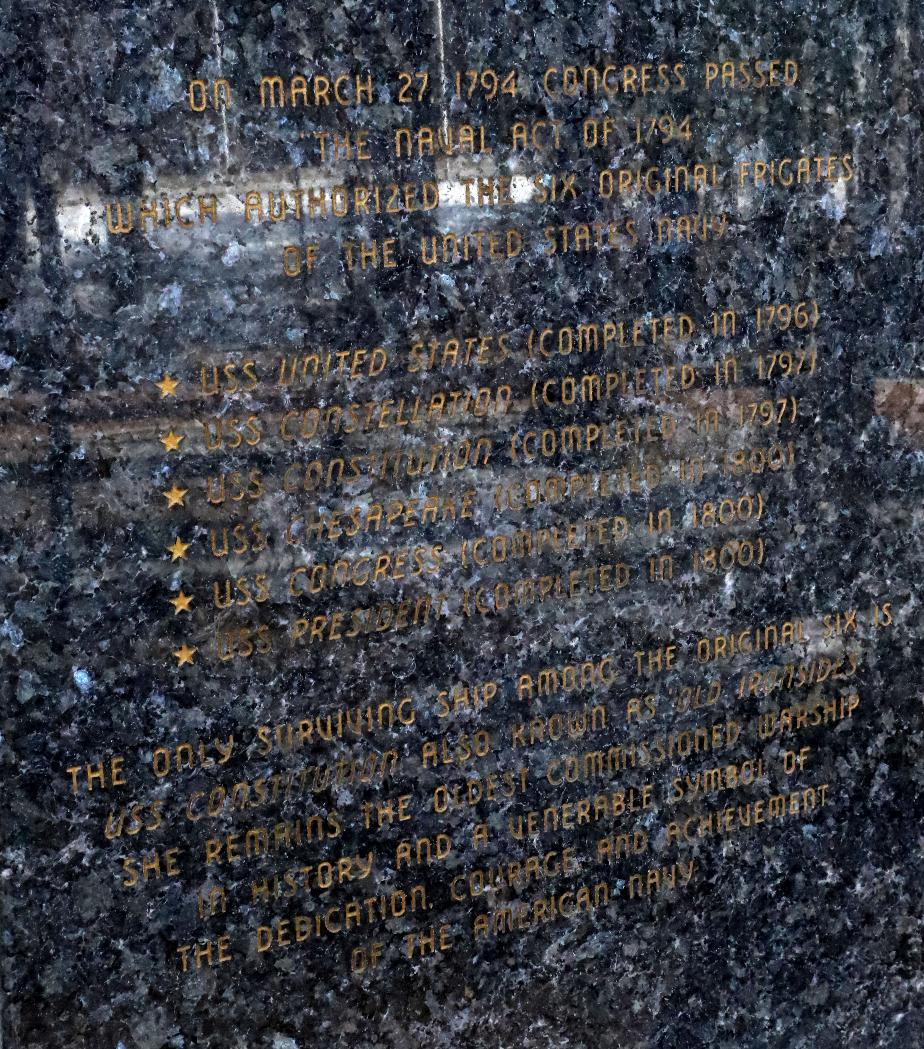 #31 -USS Samuel B Roberts DE-413 Crew Memorial
#32 - United States Merchant Marine Memorial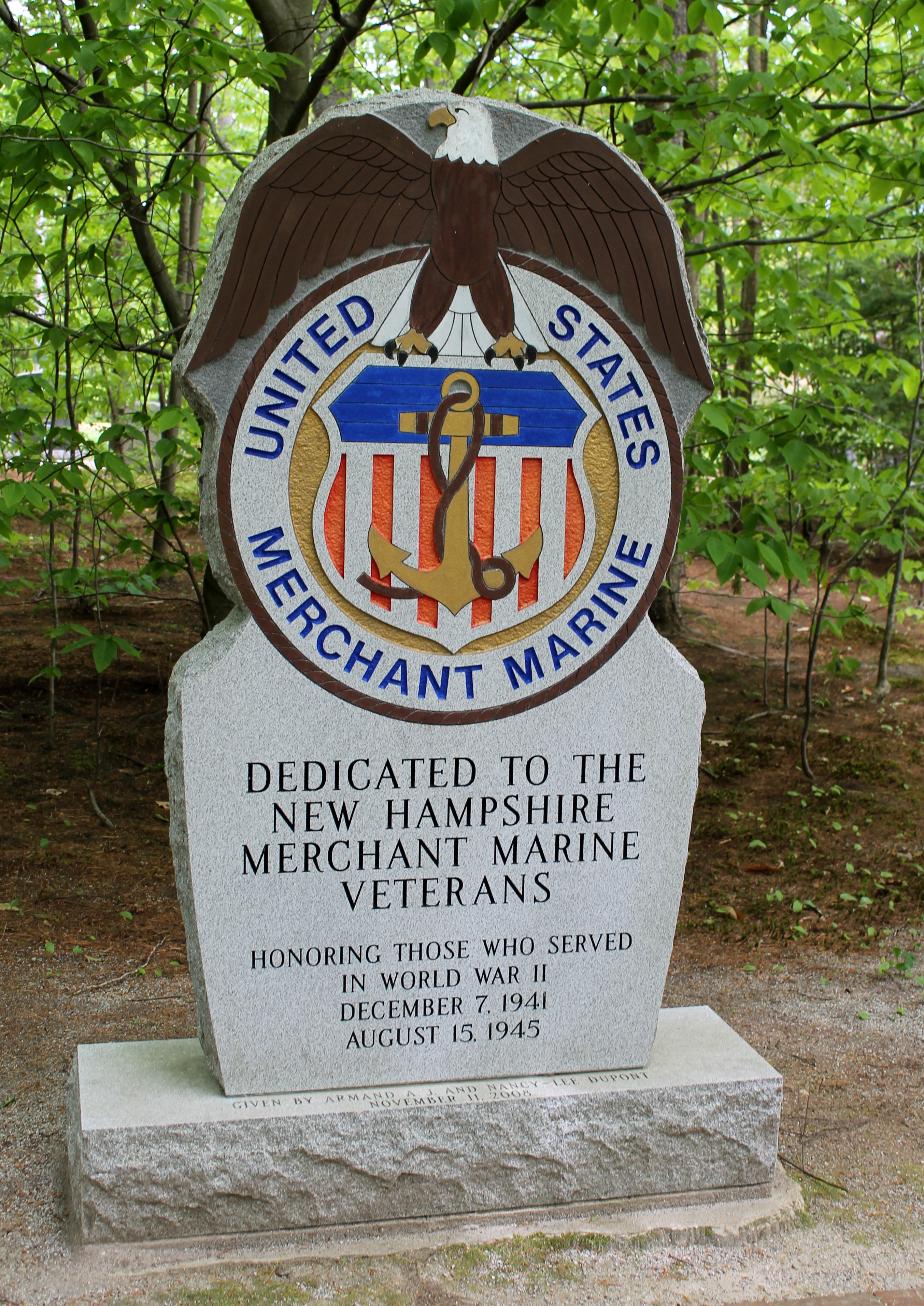 #33 -Annie Frasier Norton USN WWI Memorial Bench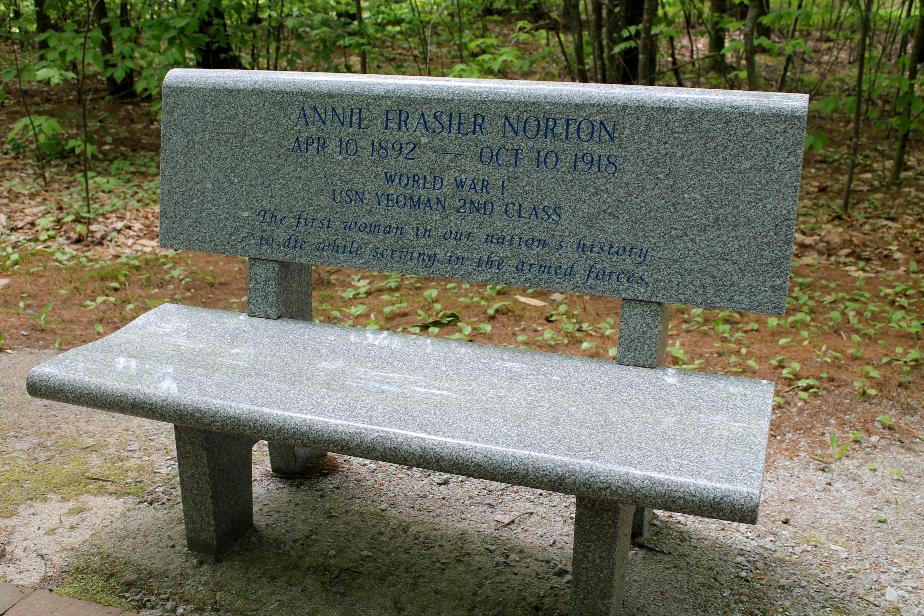 #34 - American Legion Post 21, Concord NH Memorial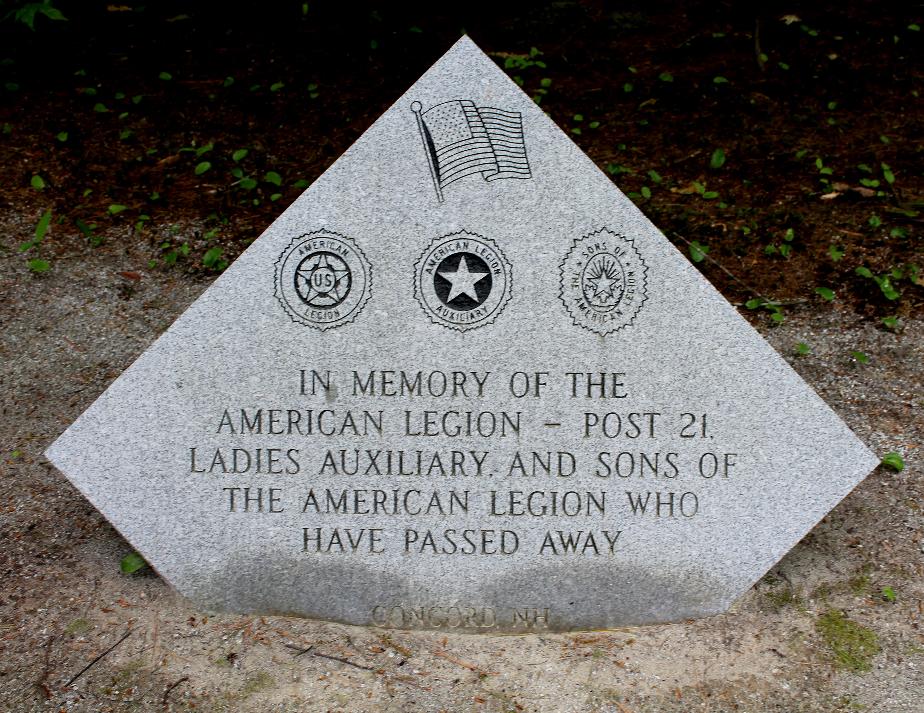 #36 - NH Knights of Columbus 12147 Bishop Leo O'Neil Council Memorial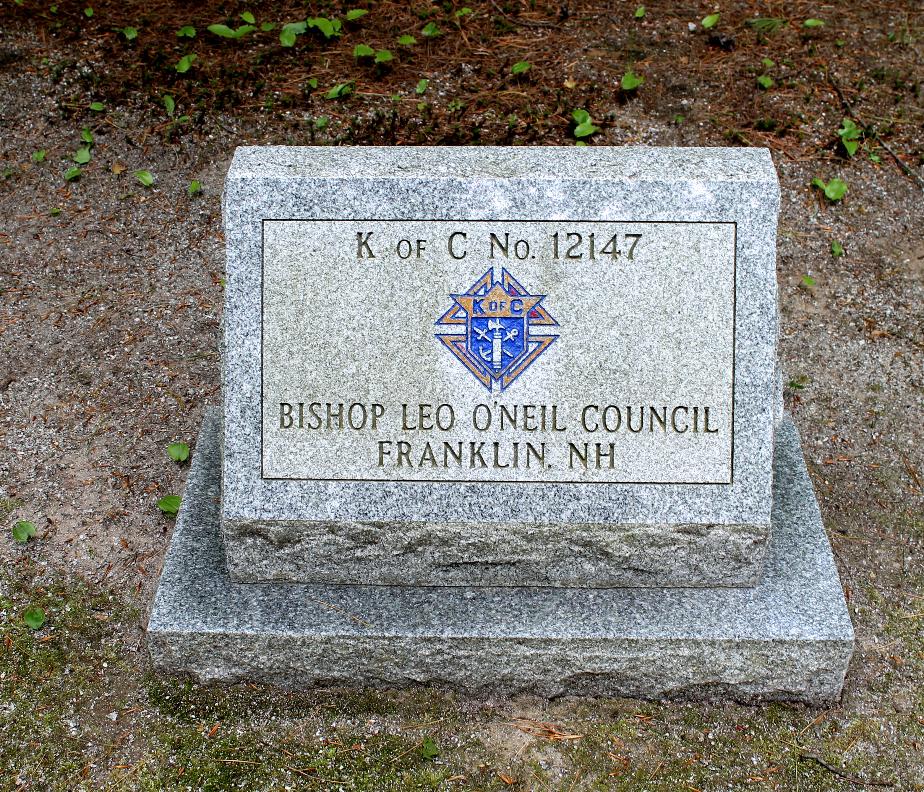 #37 - Father Timon Council 2170 Knights of Columbus Memorial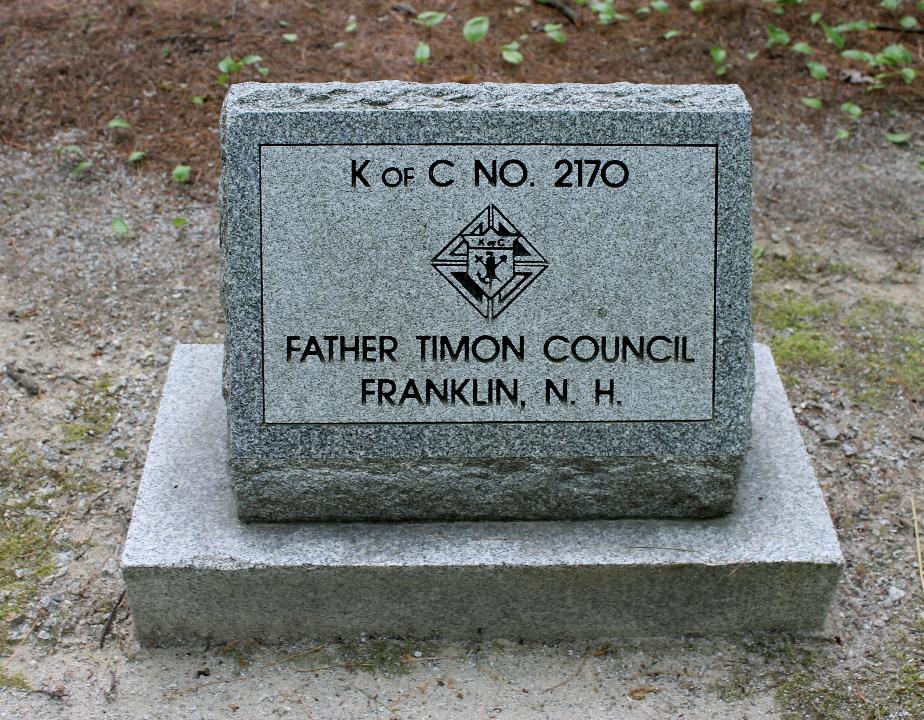 #38 - Knights of Columbus Council 4442 - Salem NH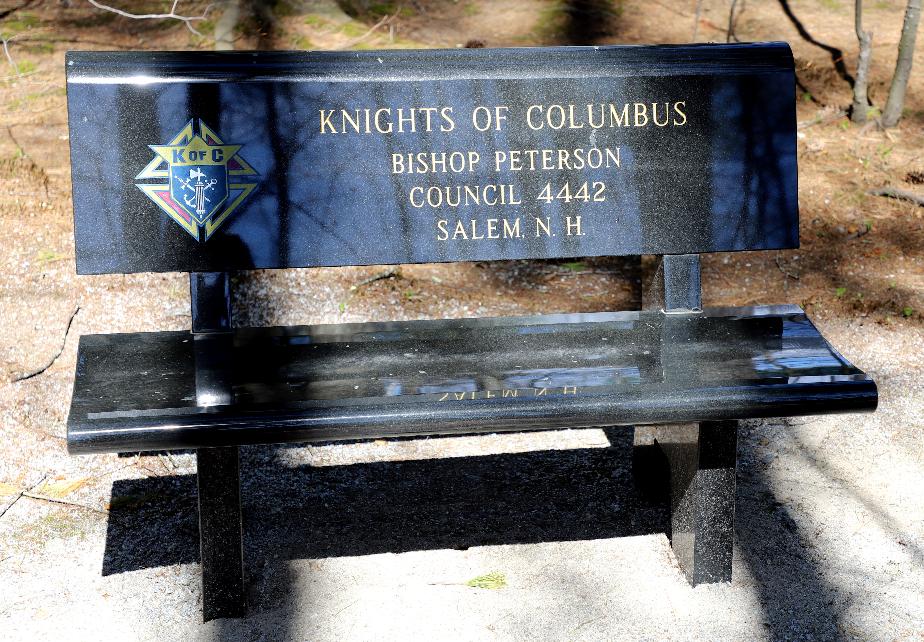 #39 - NH Knights of Columbus No. 0638 - Father A.J. Timon Assembly -Franklin NH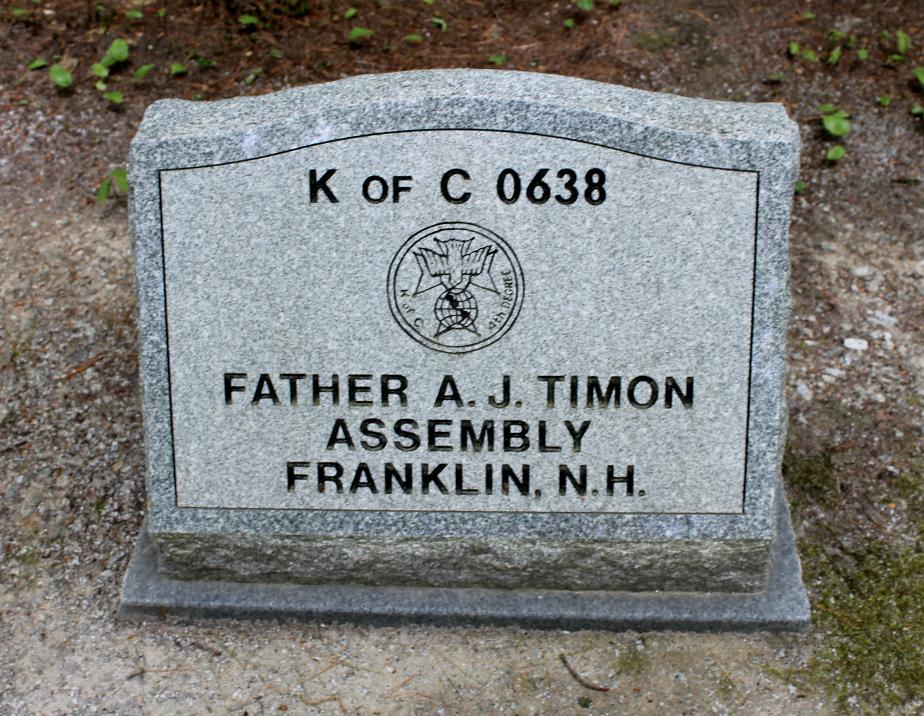 #40 - NH Benevolent And Protective Order of Elks Veterans Memorial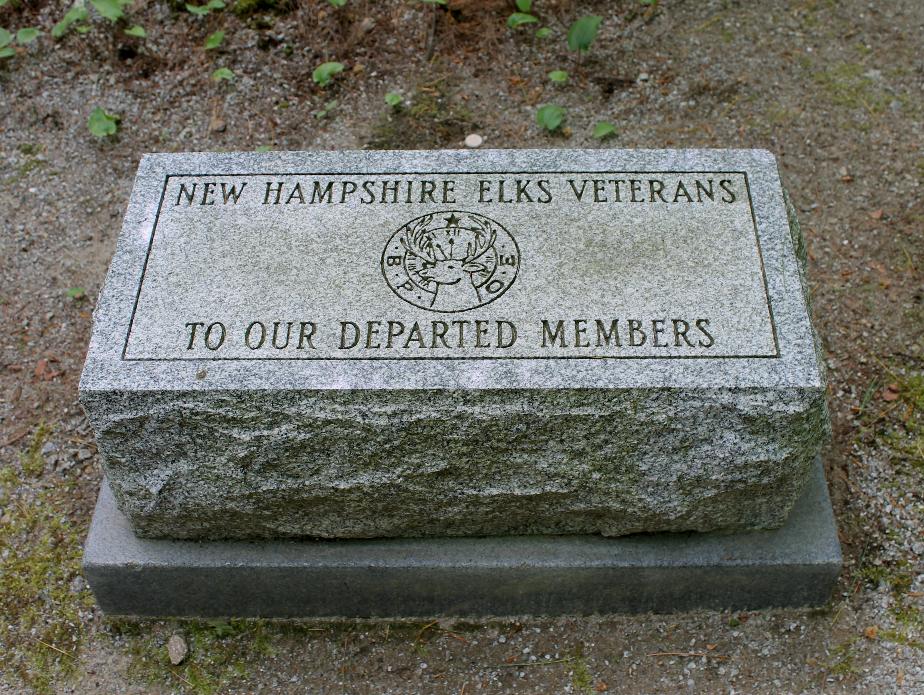 #44 - Veterans of Foreign Wars - Post #8268
Bennington NH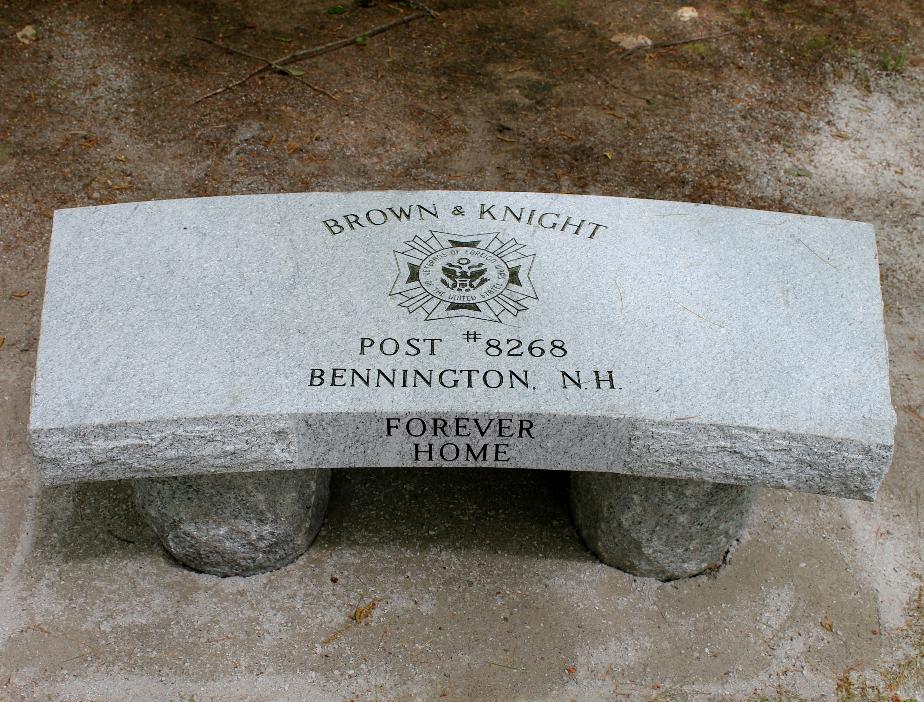 #45 - Petty Officer Joseph W Parker Sr. USN - Sections 5 & 6 Expansion Donation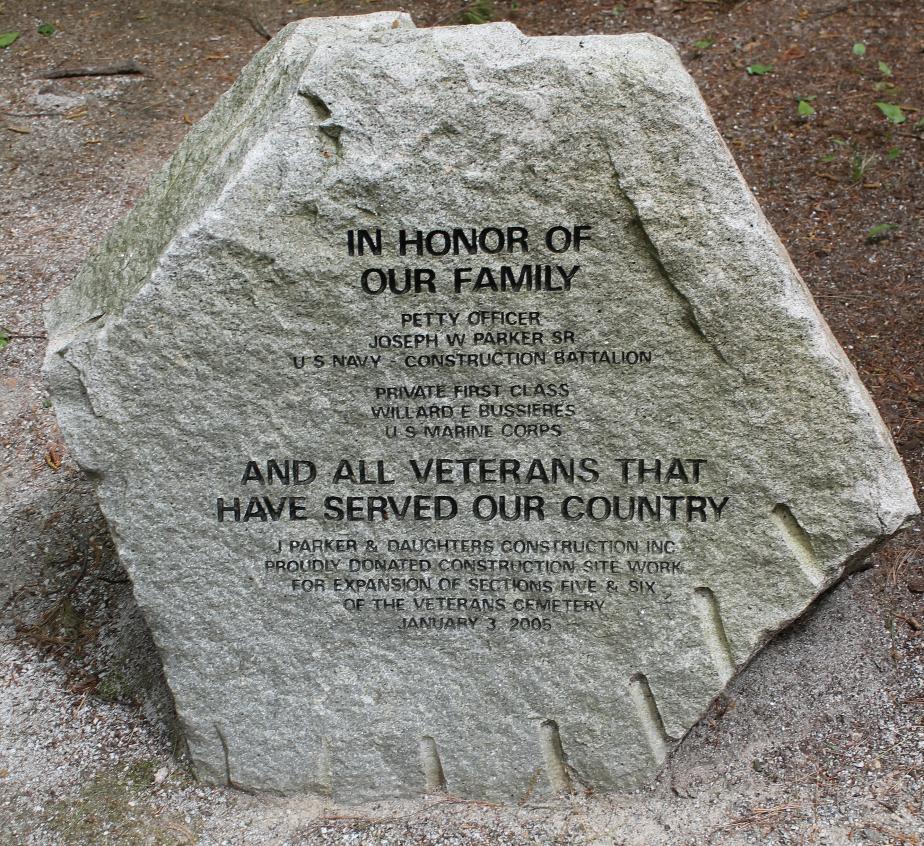 #46 - American Ex-Prisoners of War Memorial
(World War II & Korea)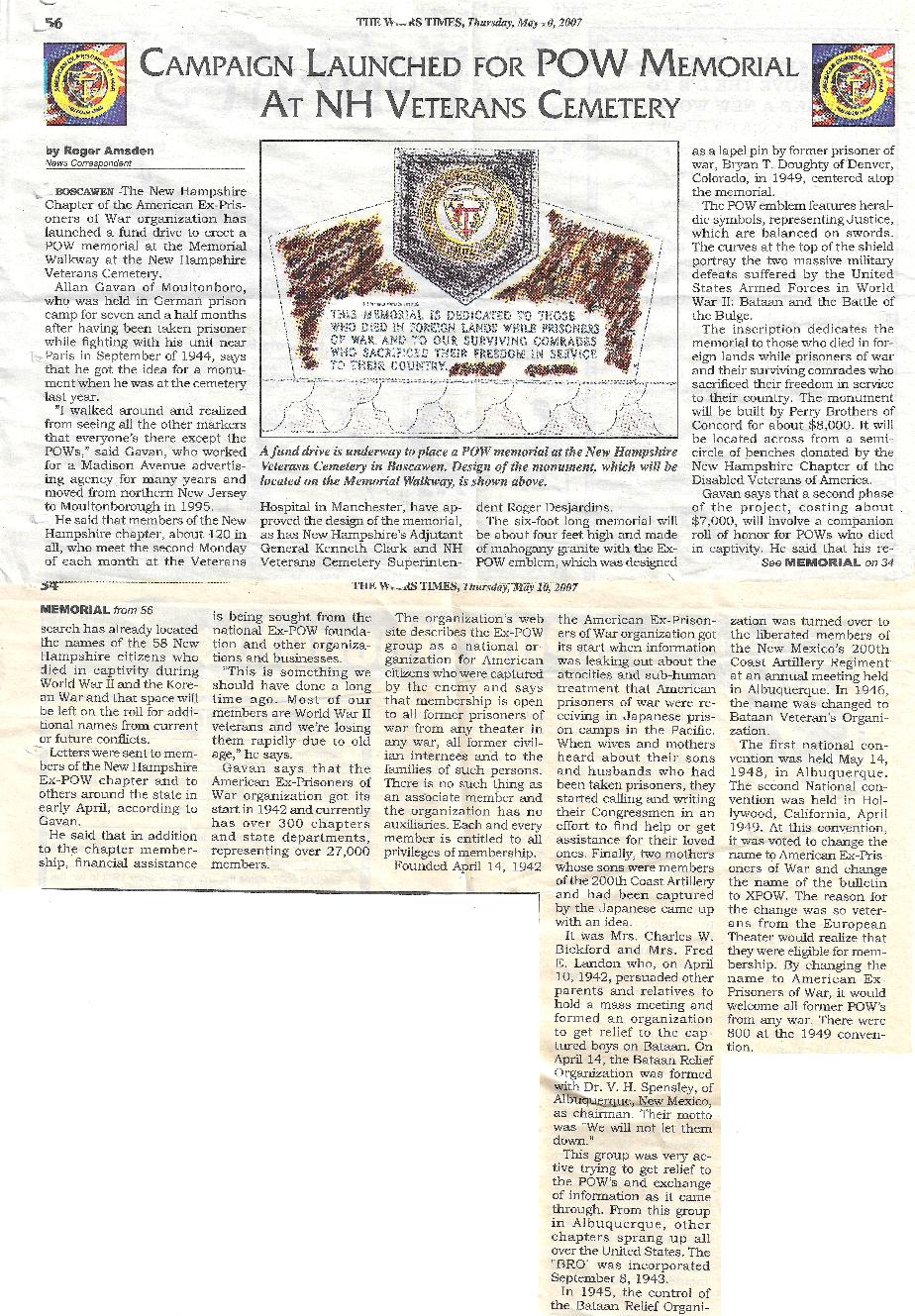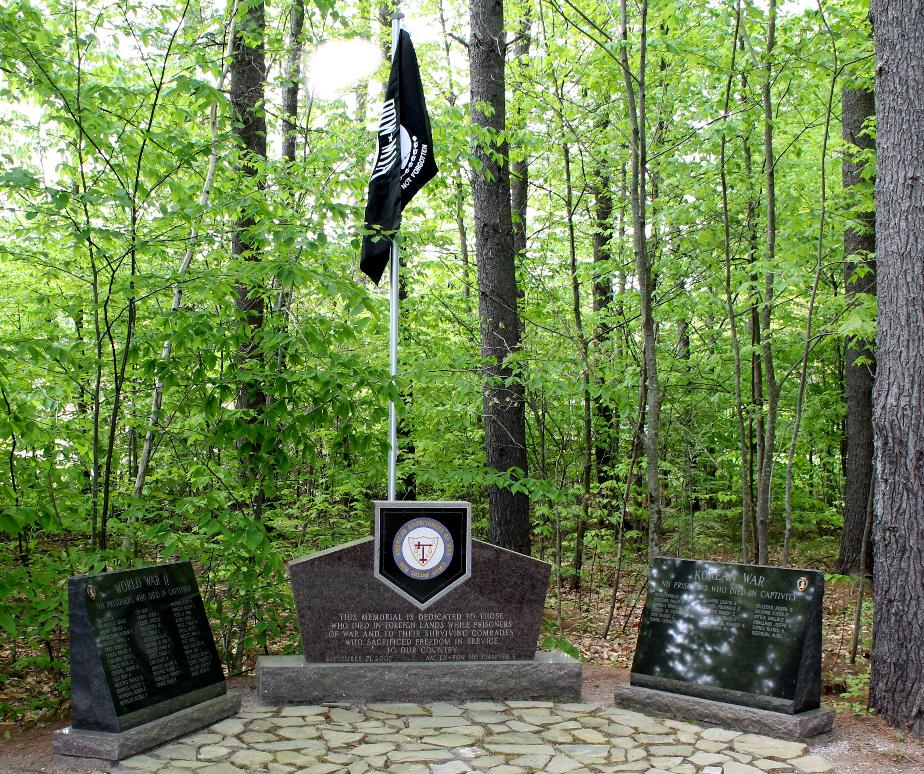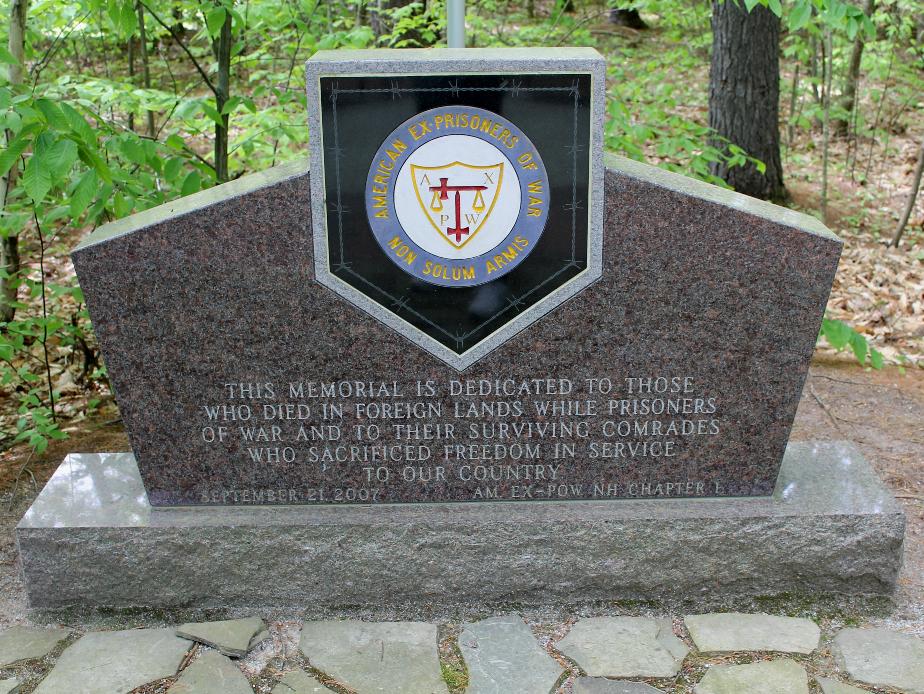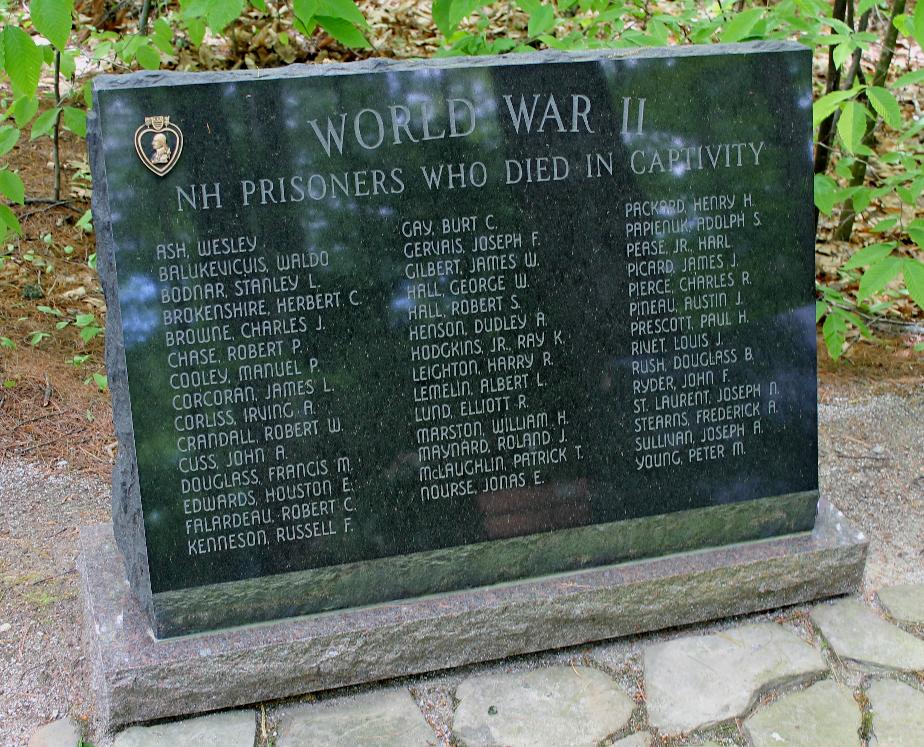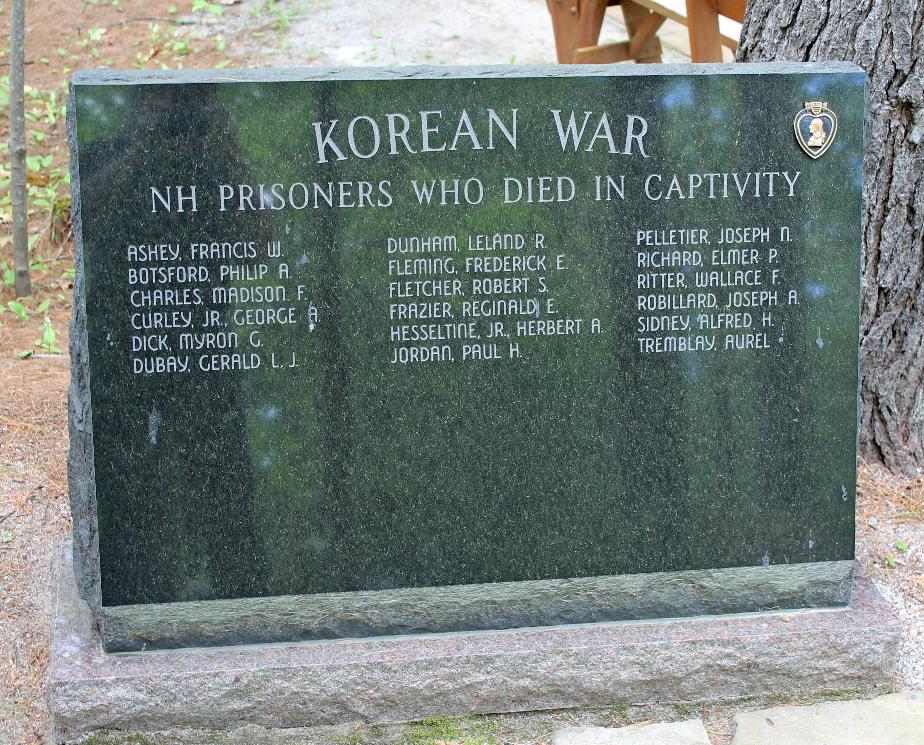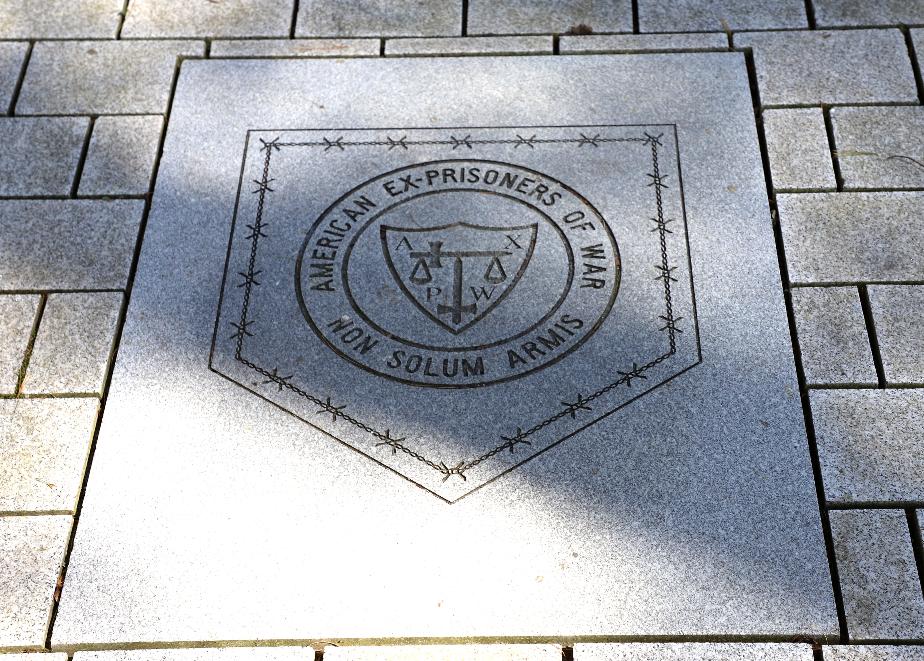 #48 - Veterans of Foreign Wars - Post 1631 Concord NH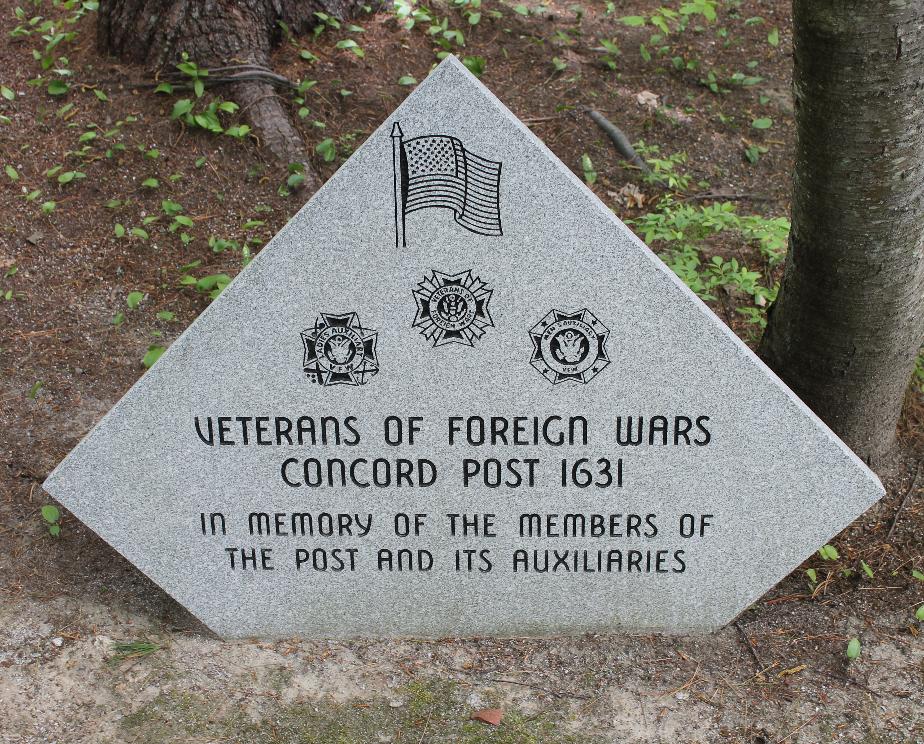 #49 - Knights of Columbus - Chapter 0627 Concord NH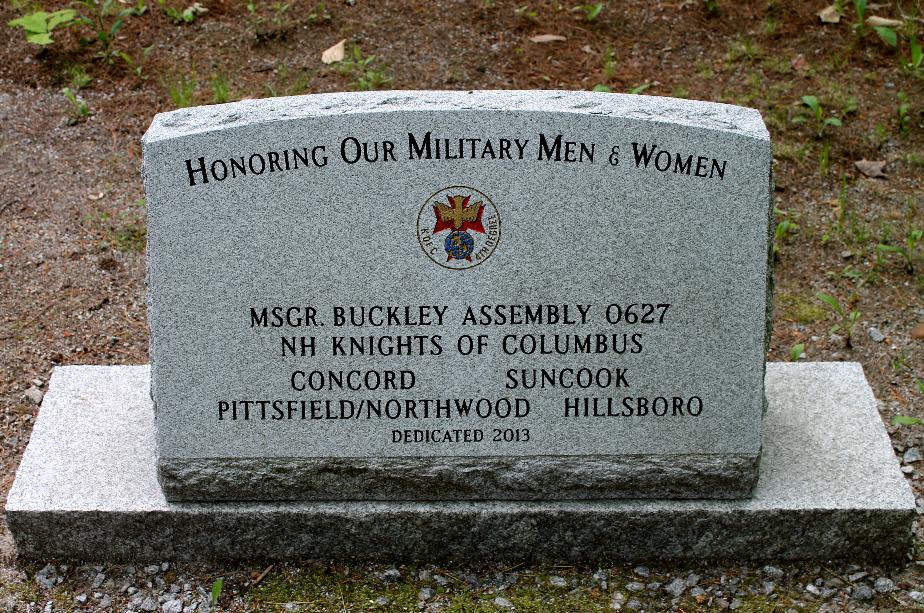 #51 - Catholic War Veterans of America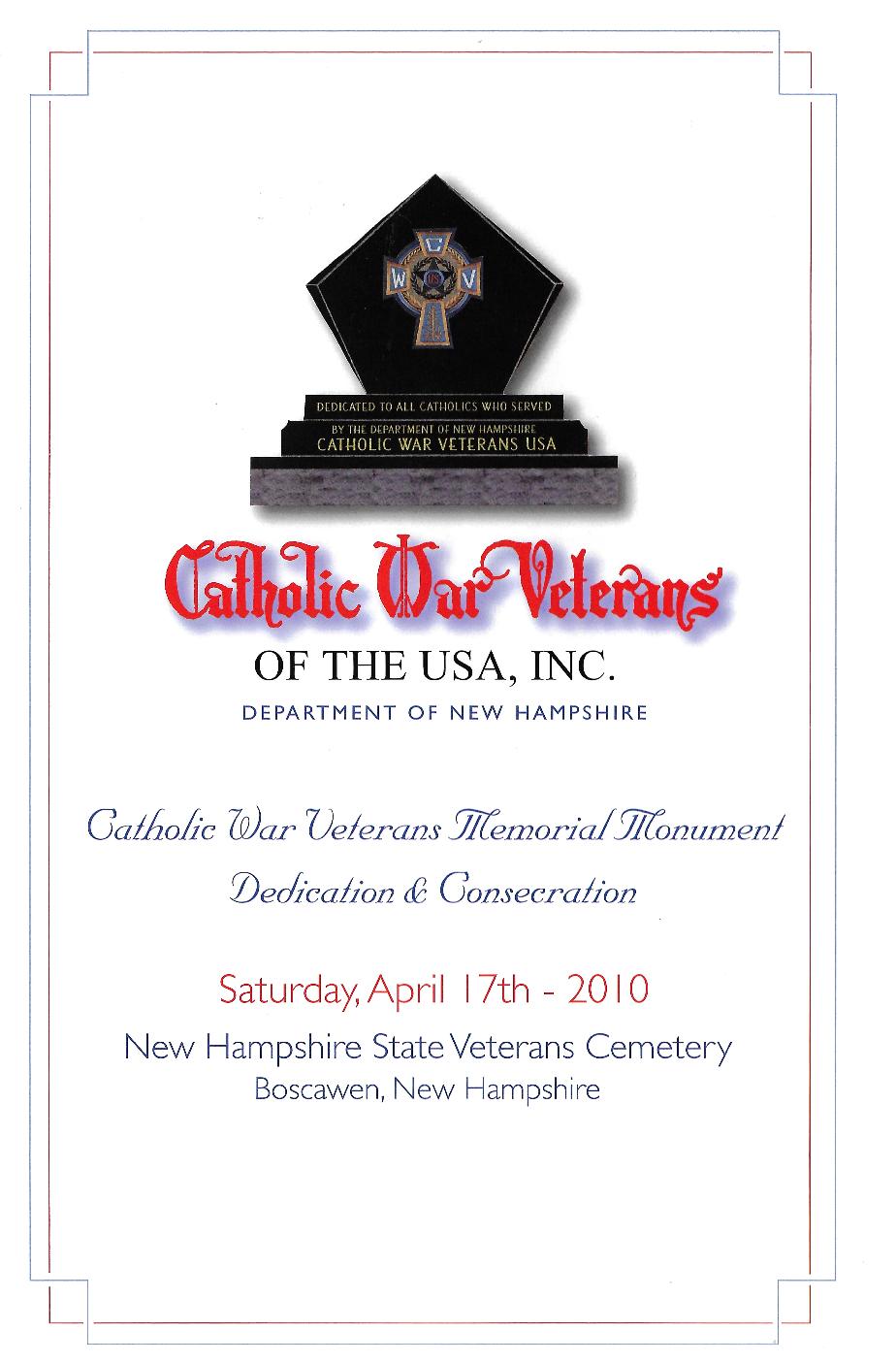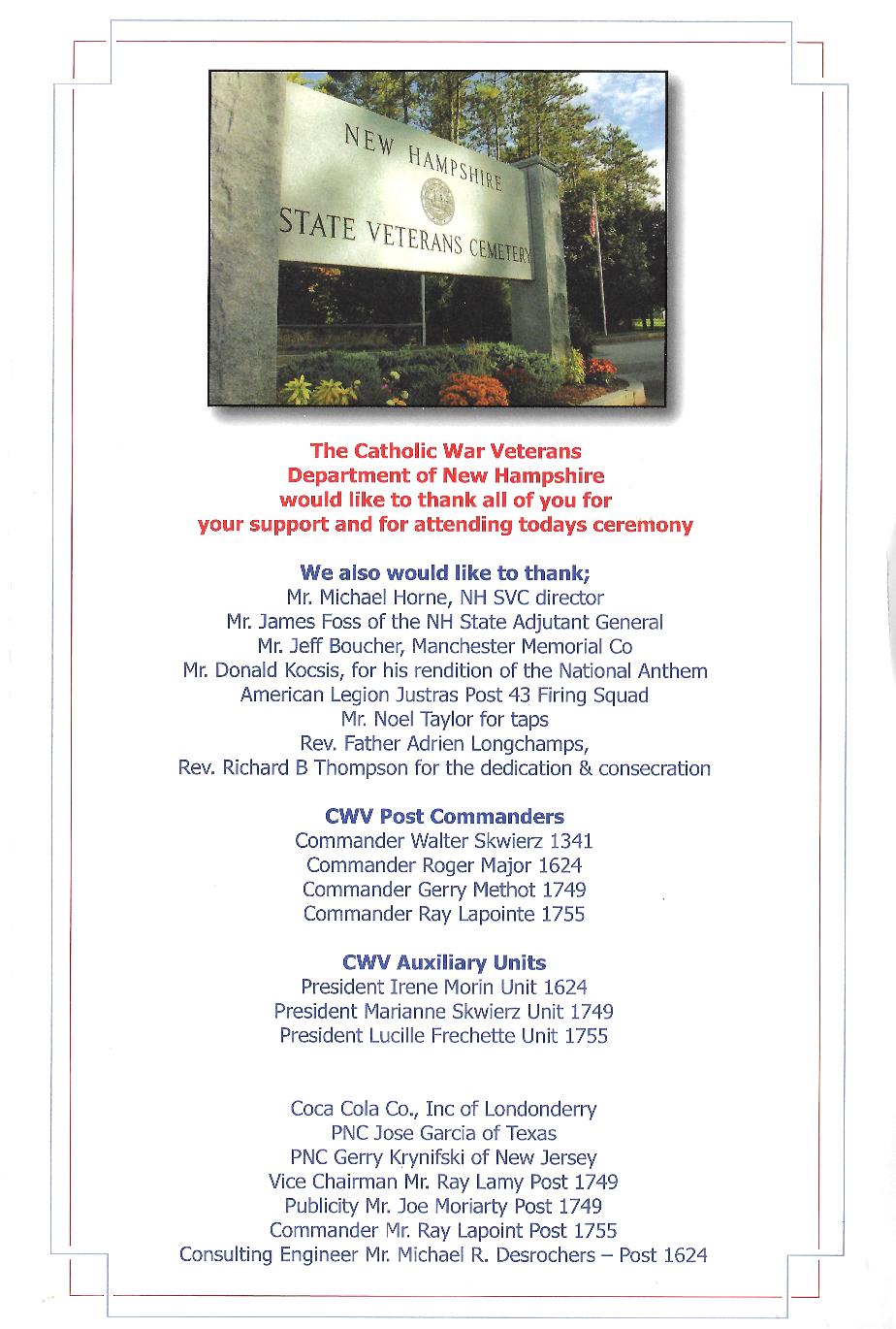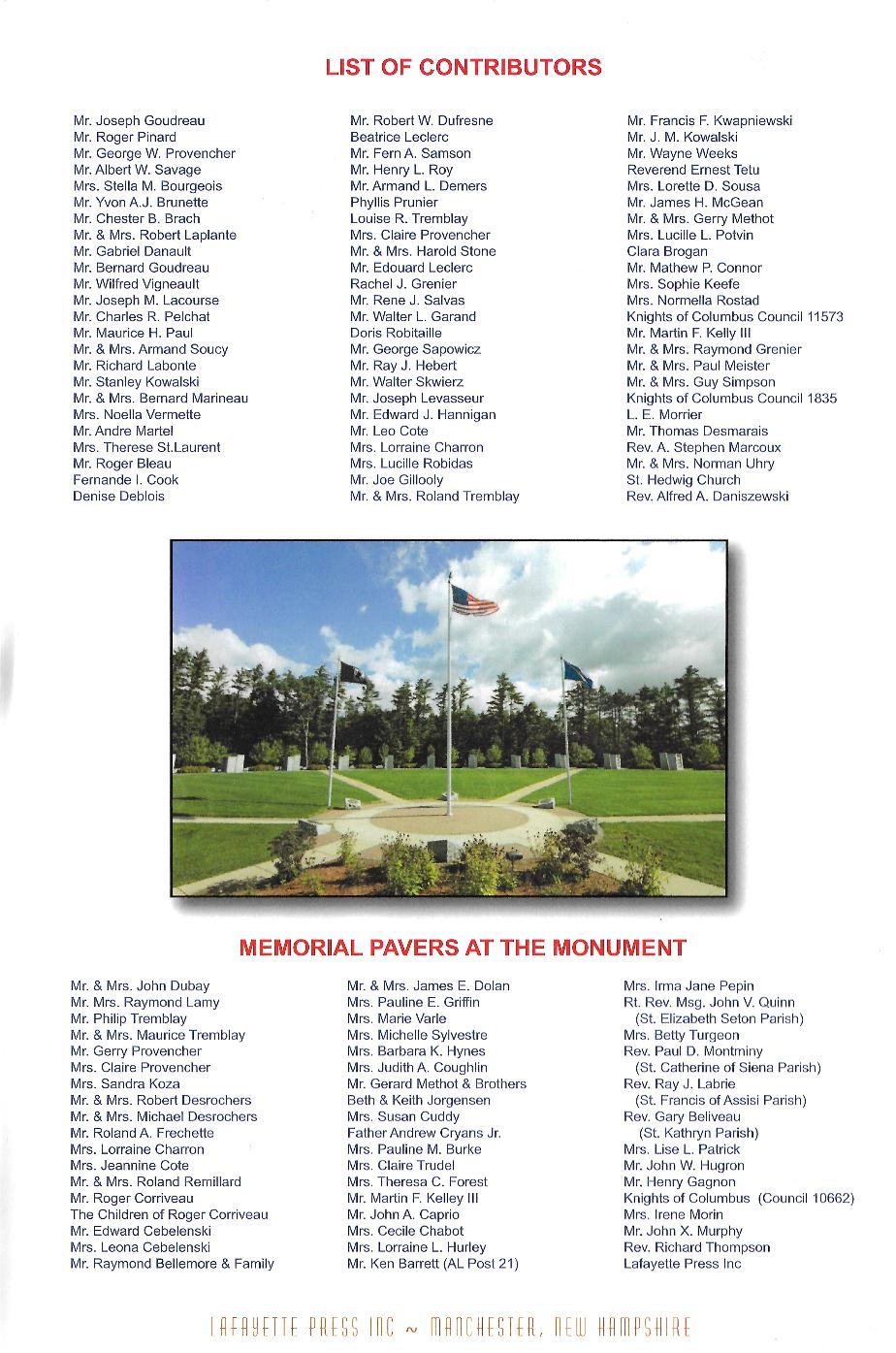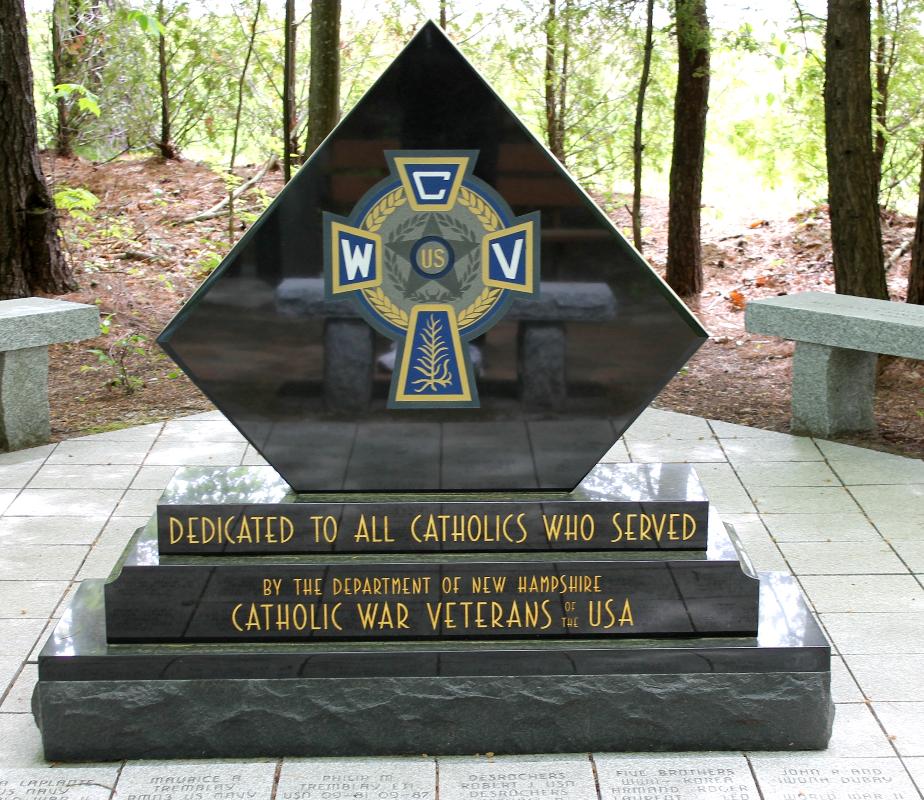 #52 - The Forty and Eight - American Legion Memorial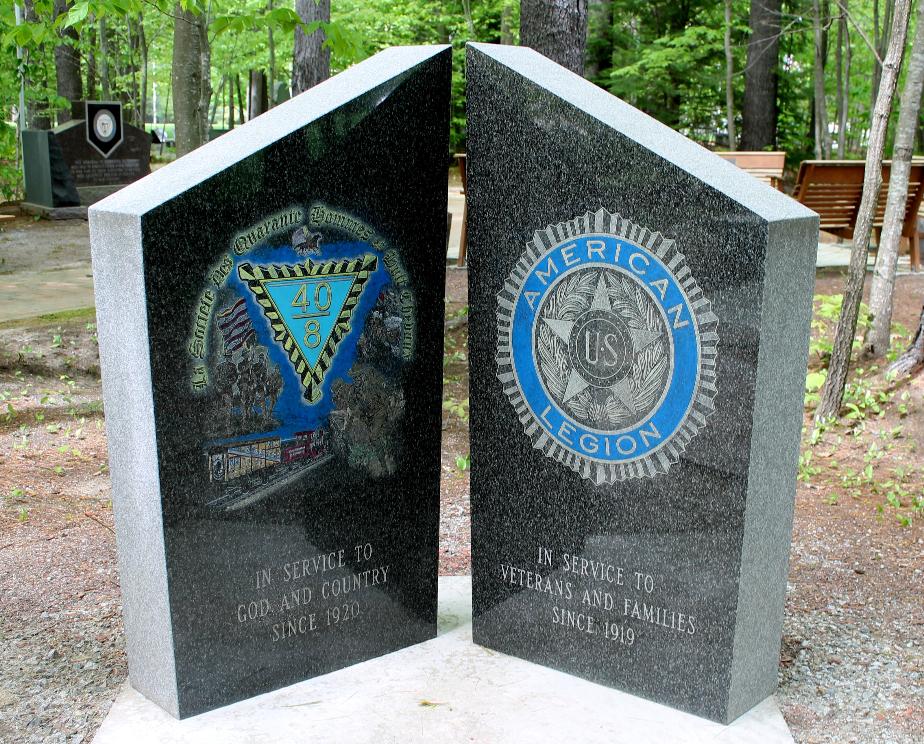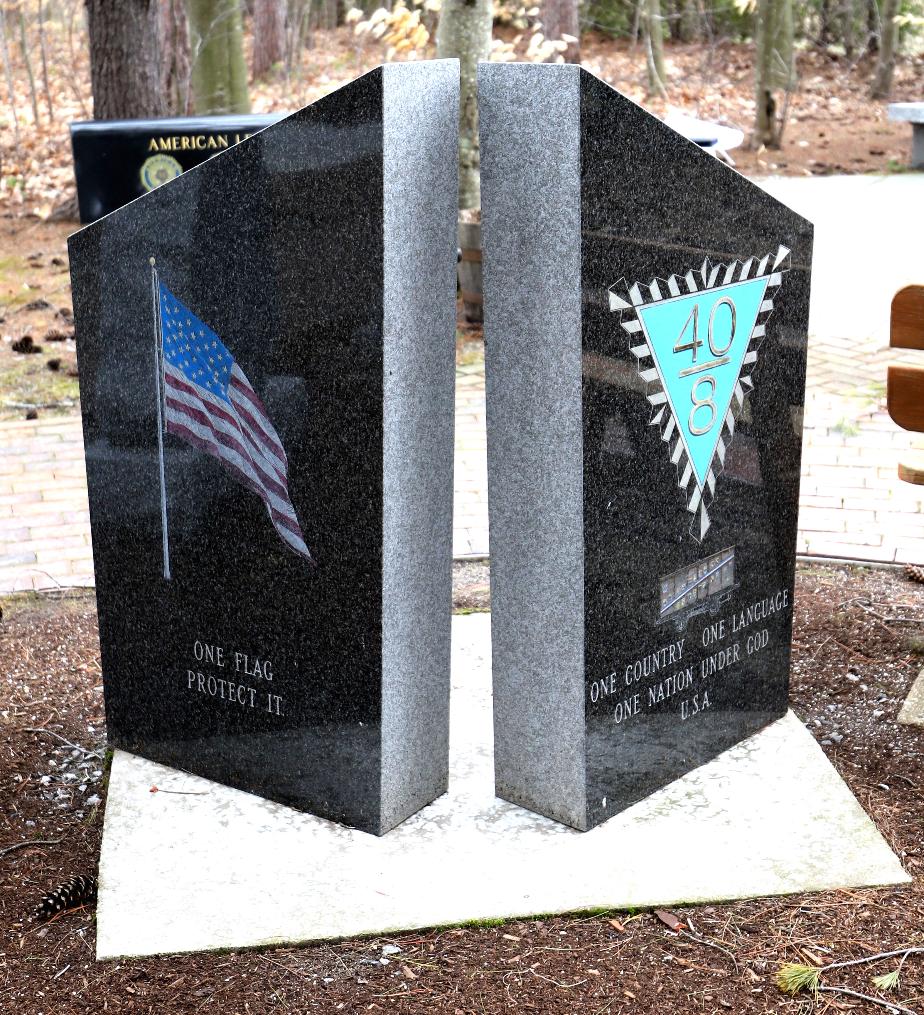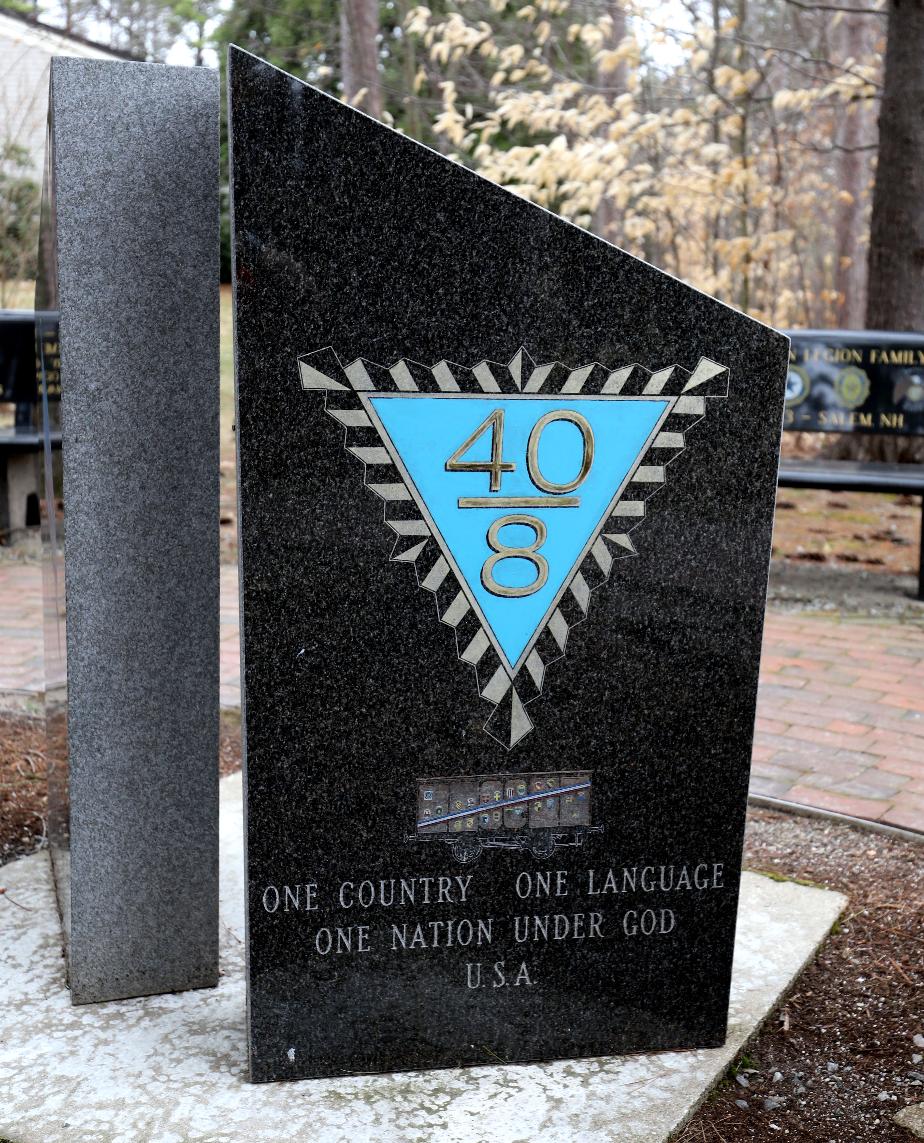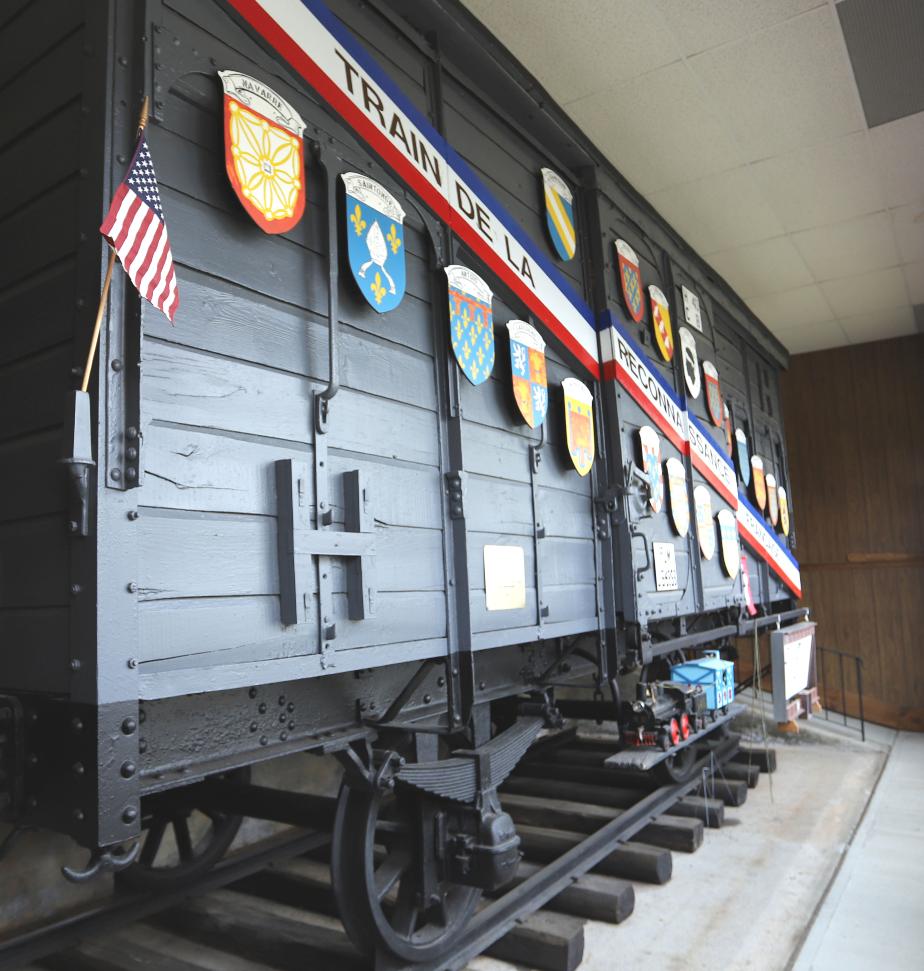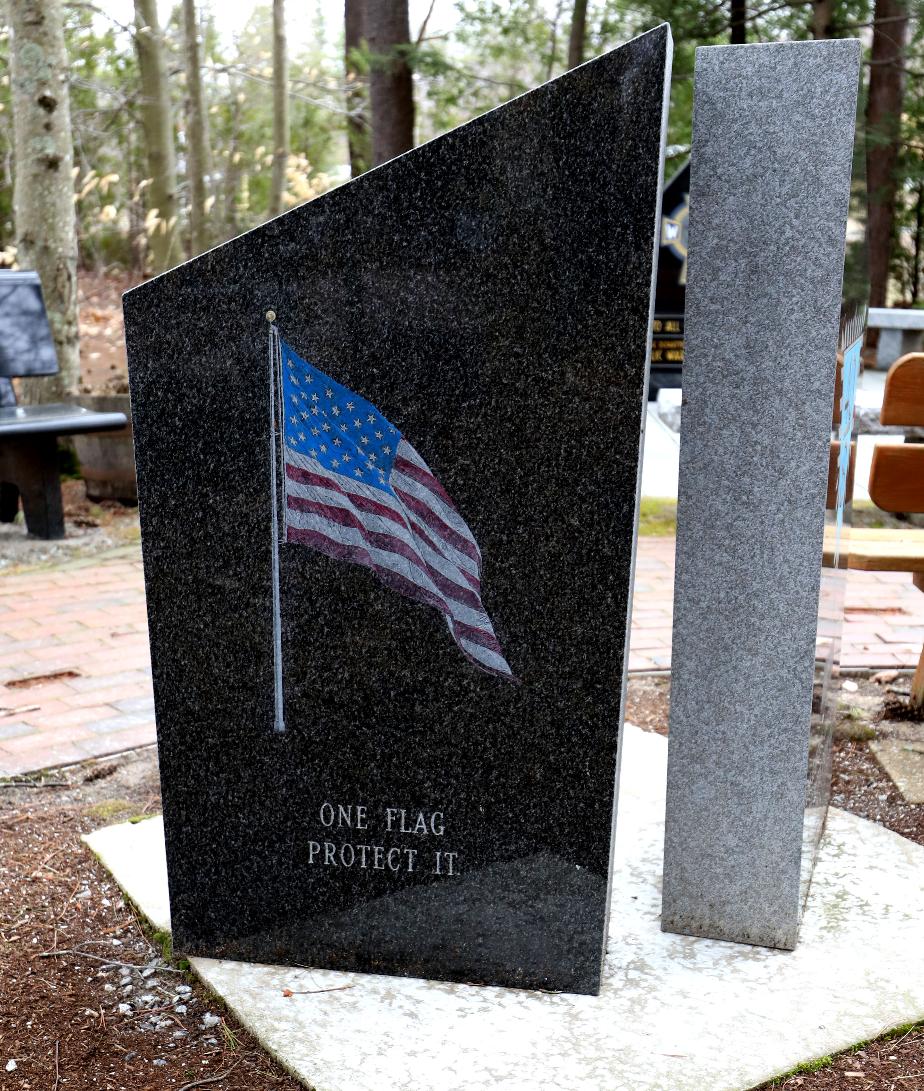 #53 - American Legion Post 63 - Salem NH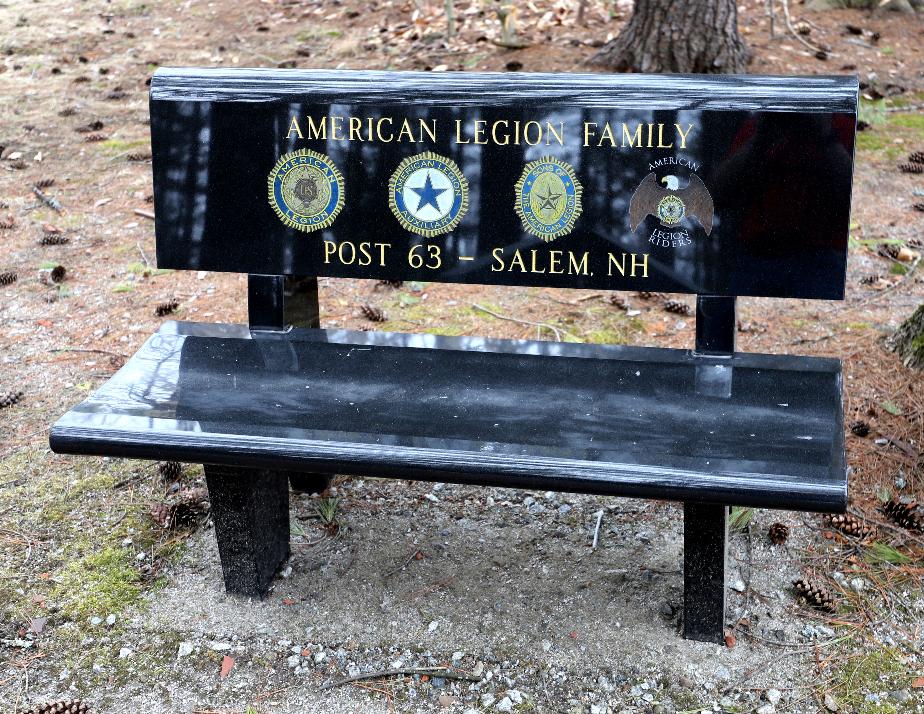 #54 - Sons of the American Legion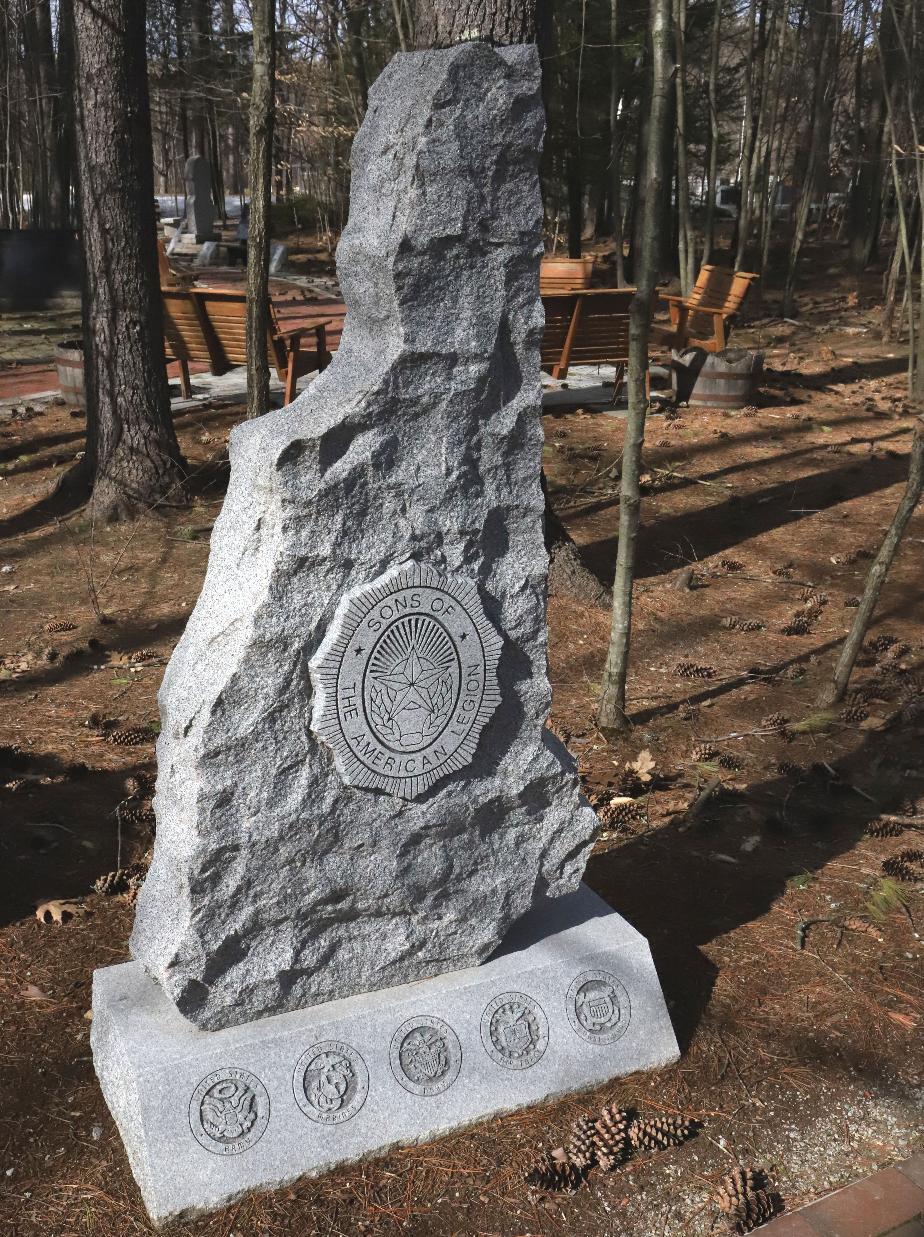 #55 - AMVETS - American Veterans - Post 2 : Salem, NH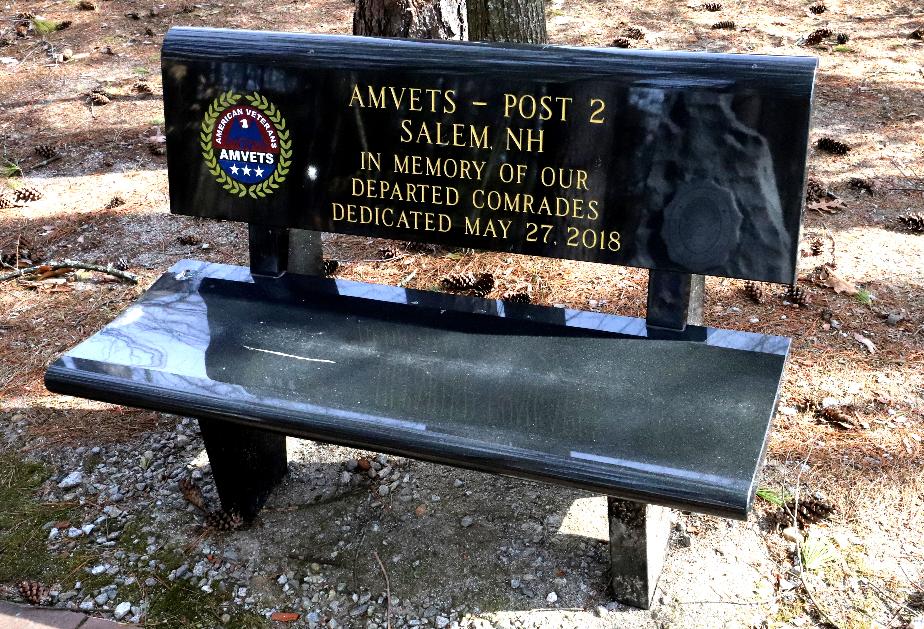 #56 - Hydro Seeder & Power Lawn Vacuum Donation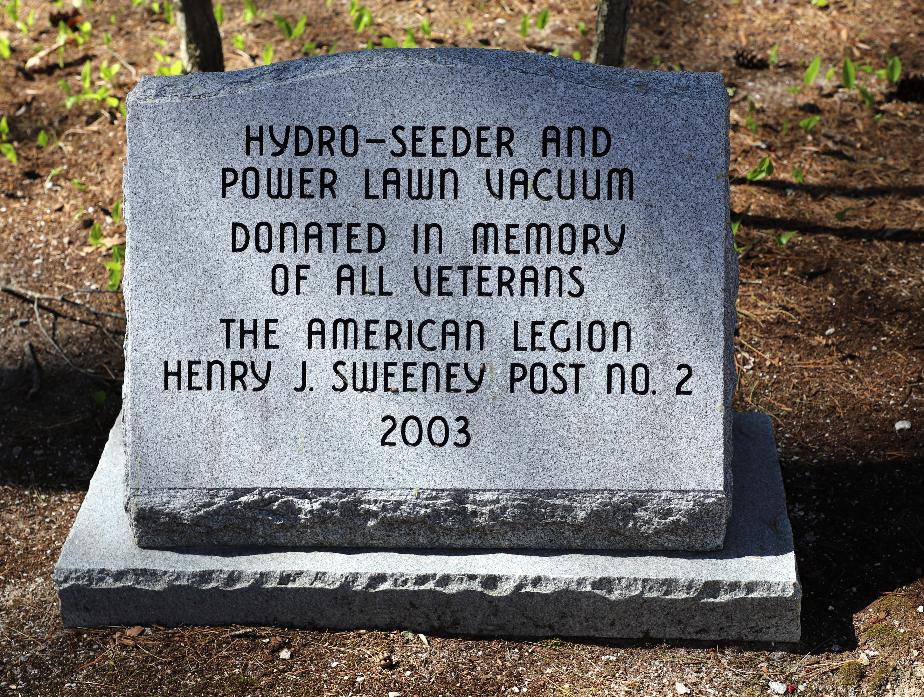 #57 - Concord Lions Club Memorial Bench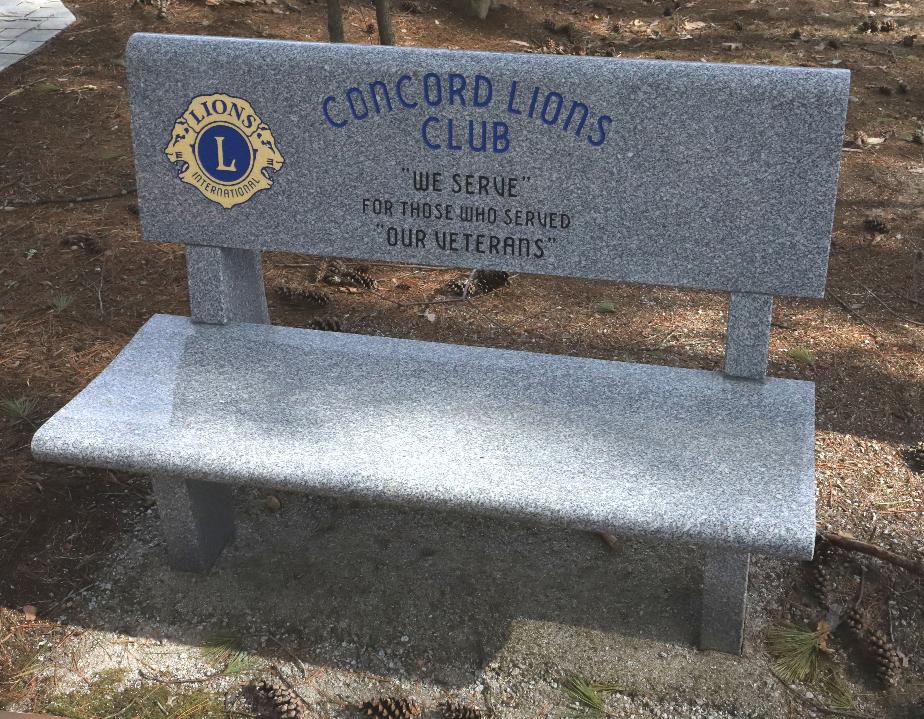 #59 - NH Daughters of the American Revolution Memorial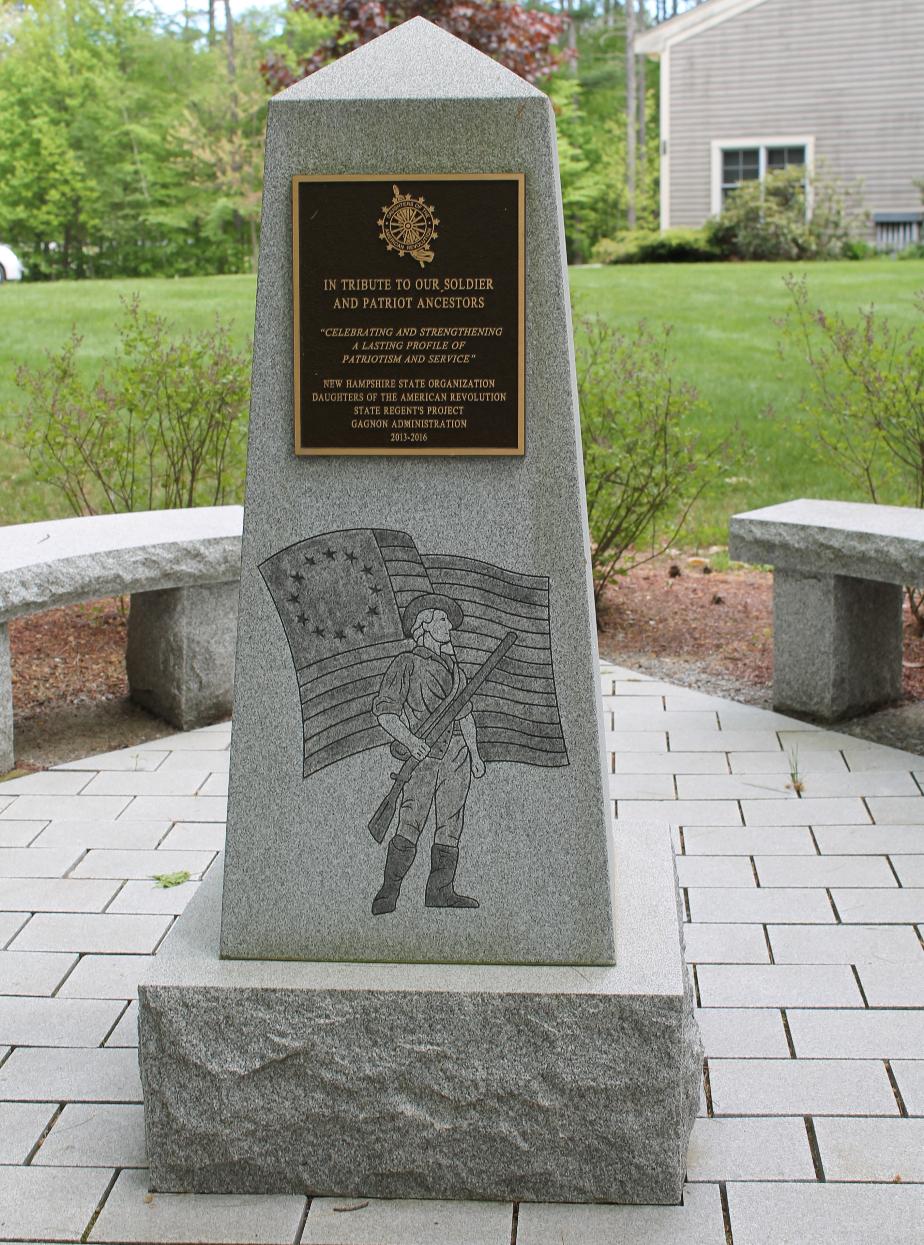 #60 - American Legion : Post 88, Loudon New Hampshire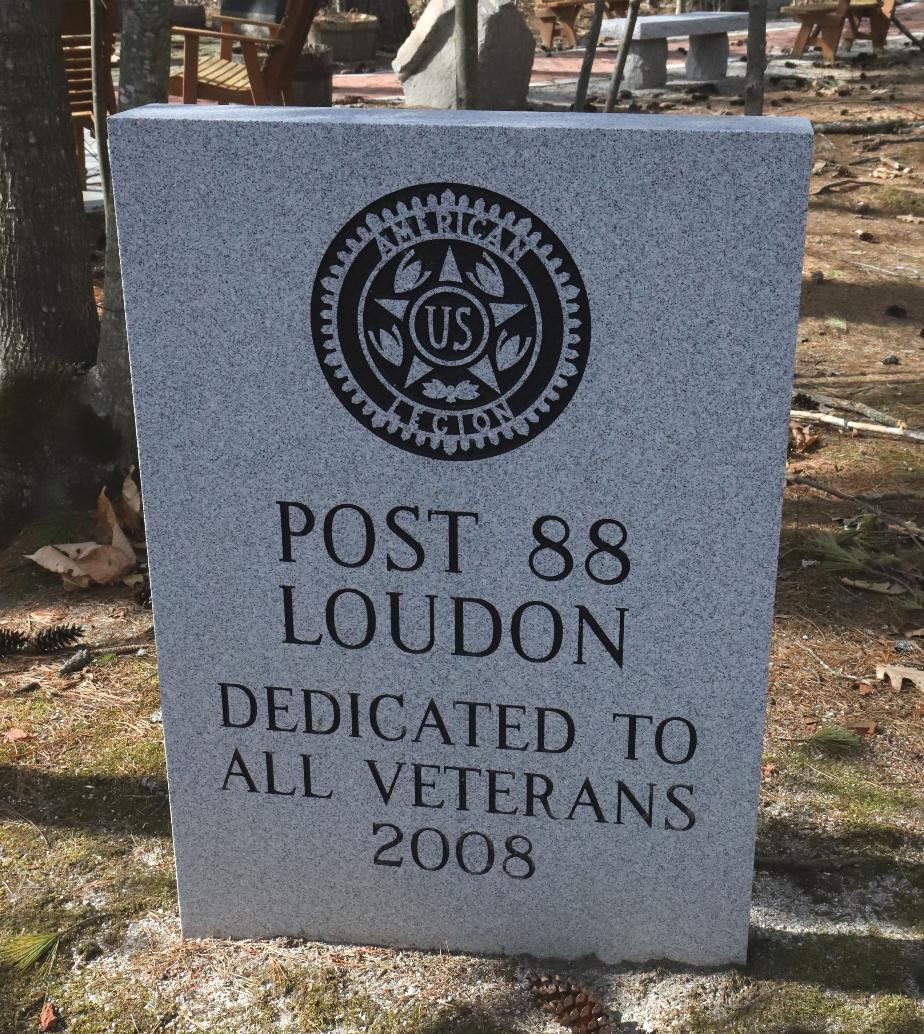 #61 - Sheldon Family Military History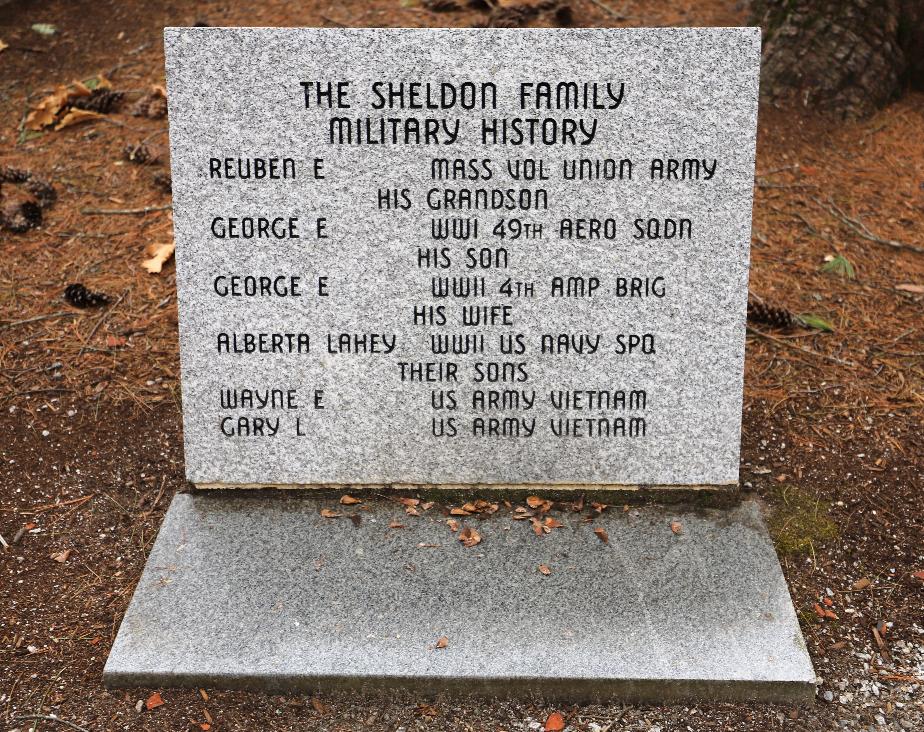 #63 - Global War on Terrorism Memorial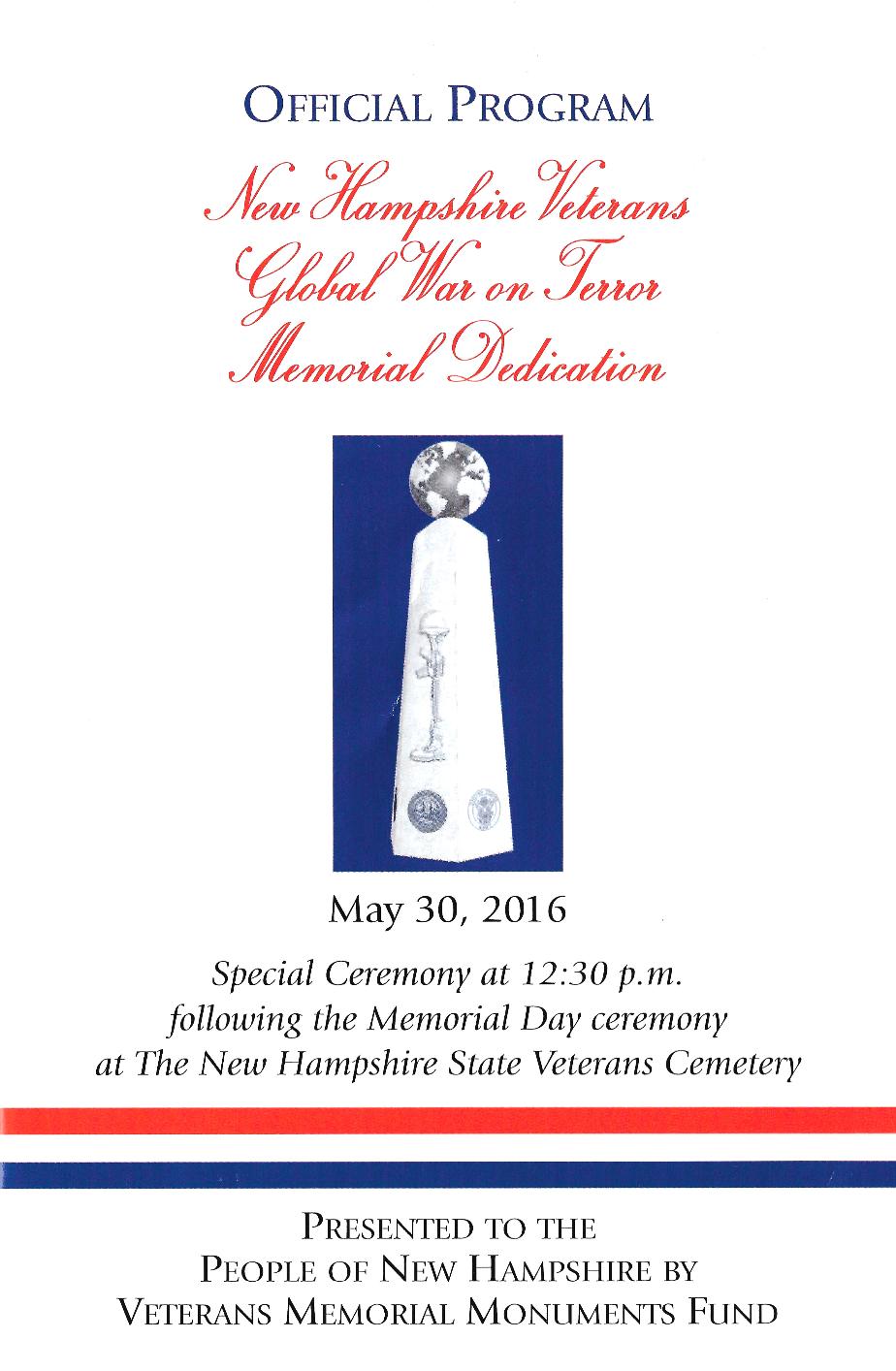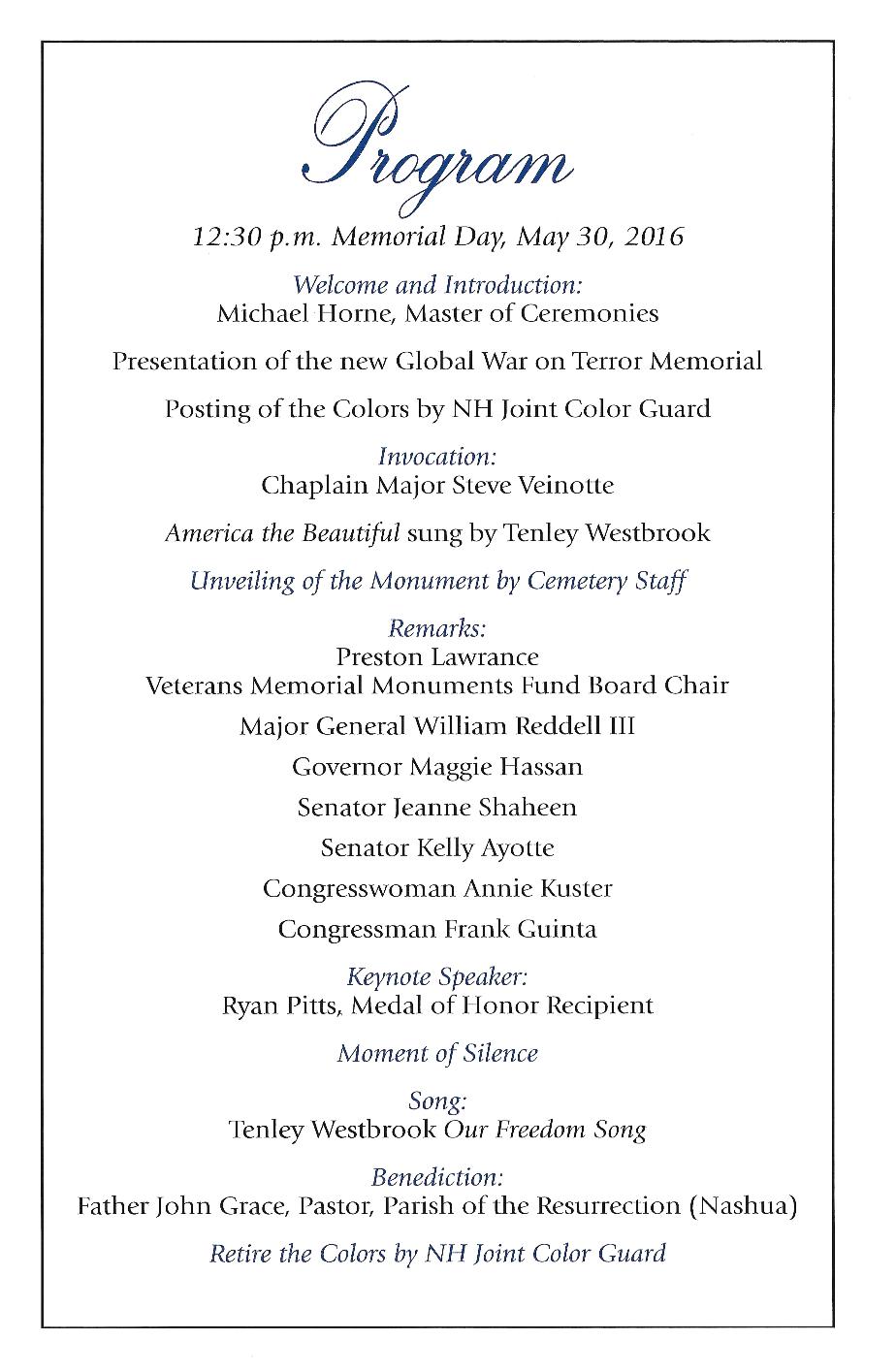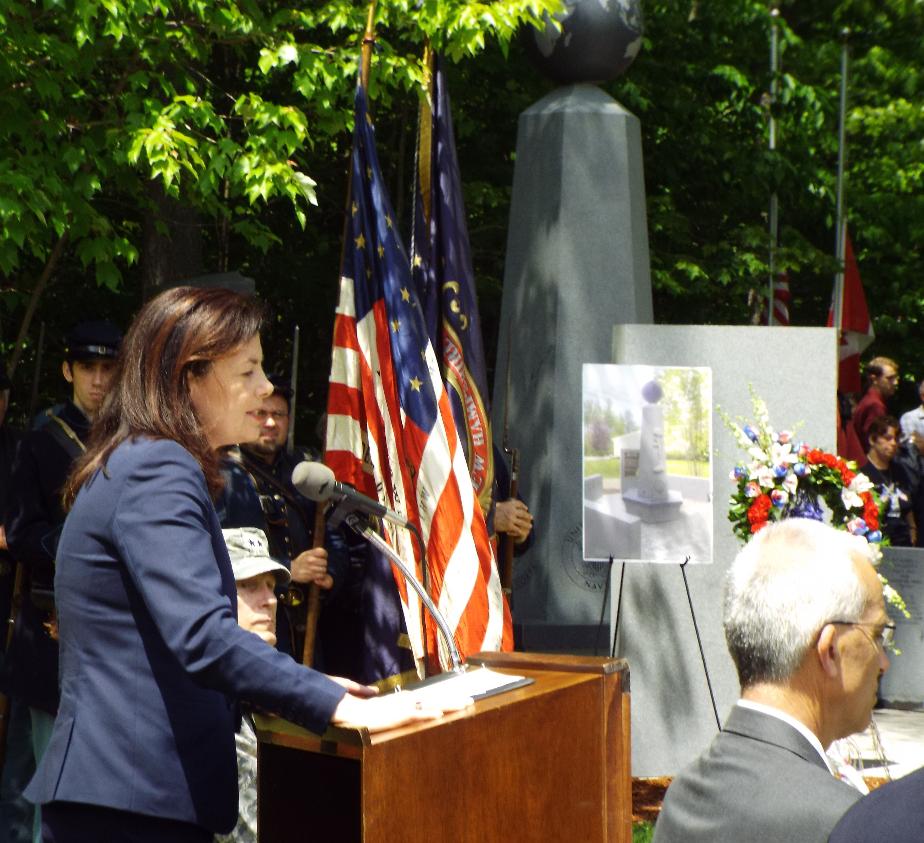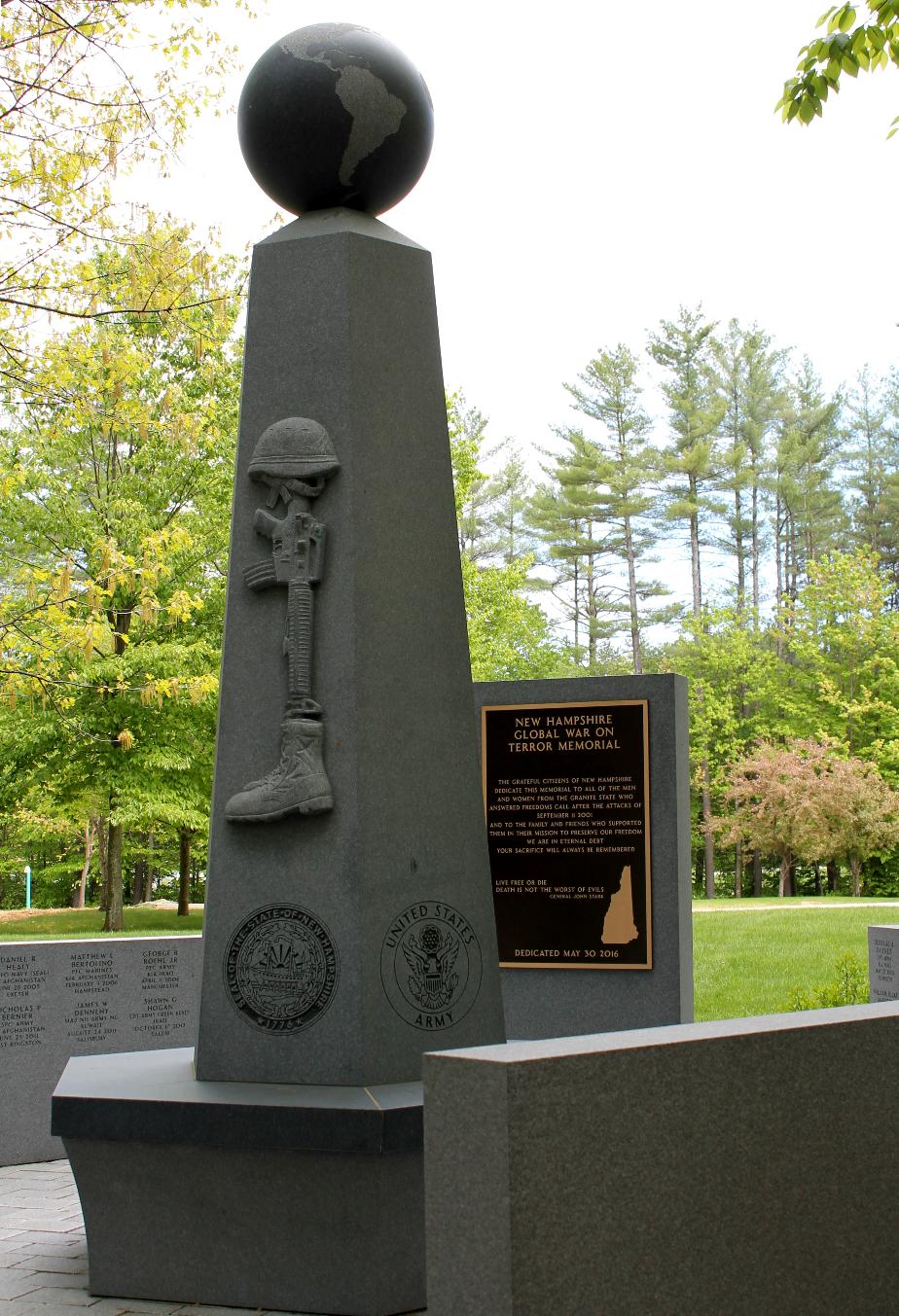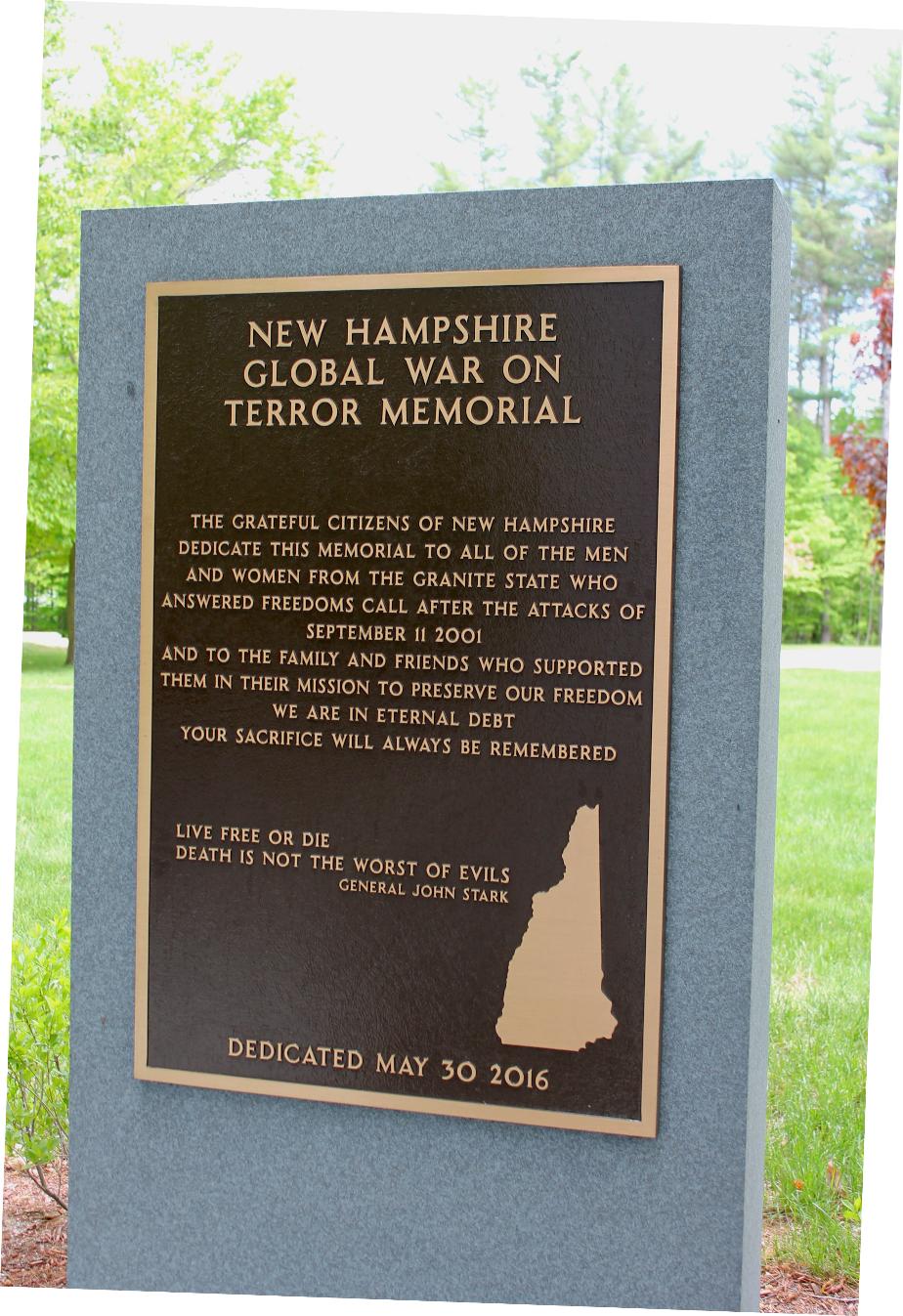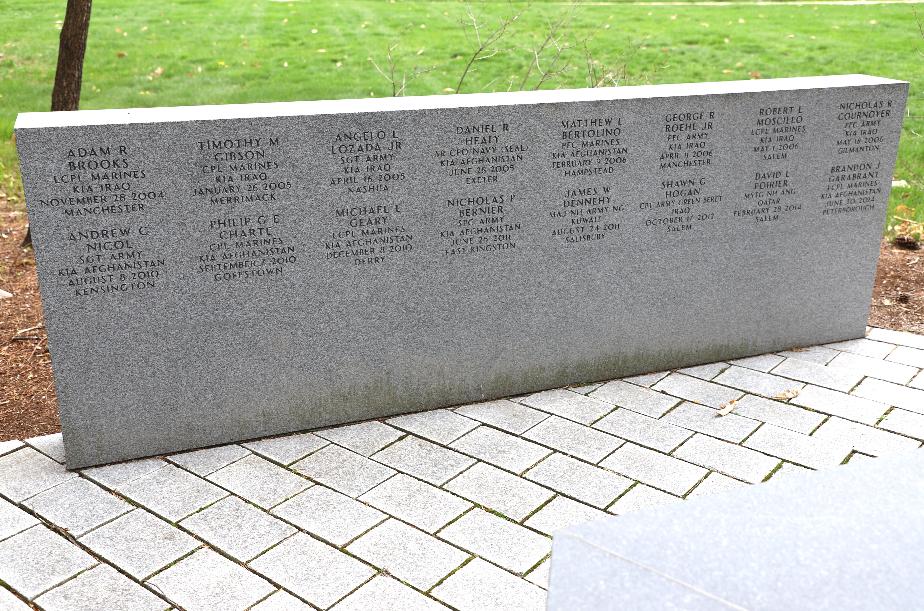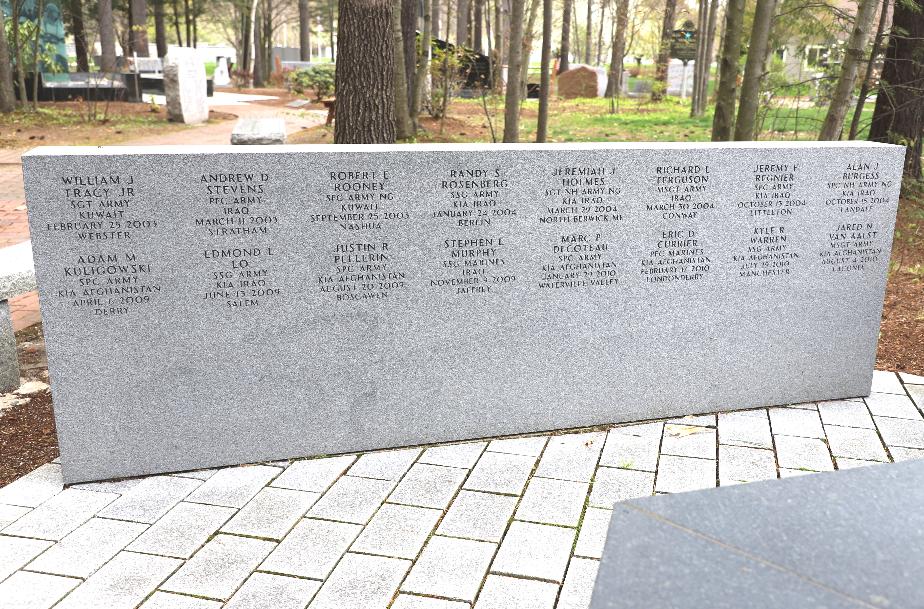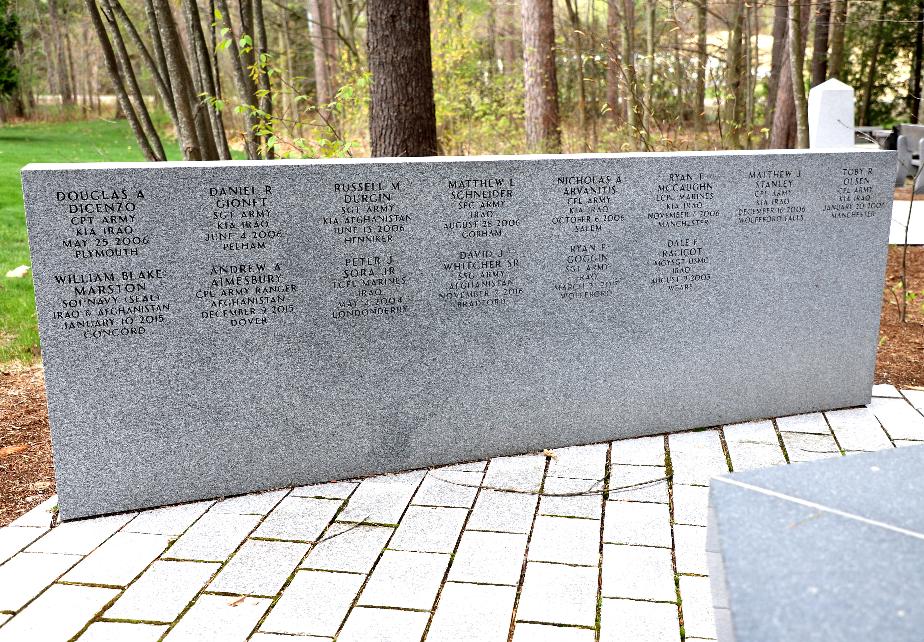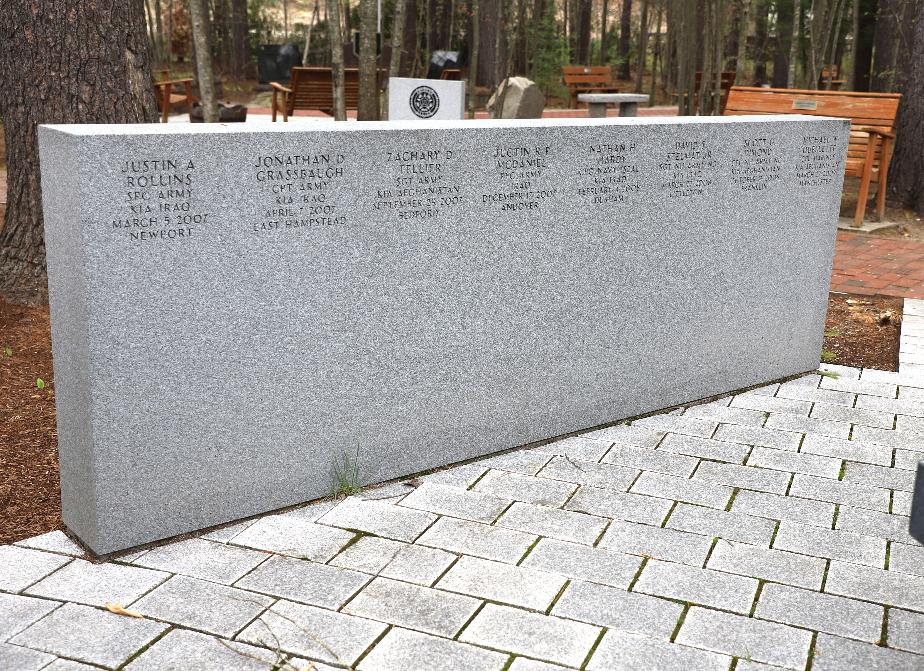 Corporal Scott G. Dimond - Franklin NH - 3/25/1969 - 10/13/2008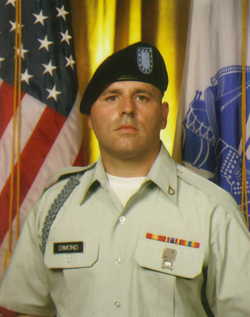 #64 -NH Rolling Thunder (Chapter One) Memorial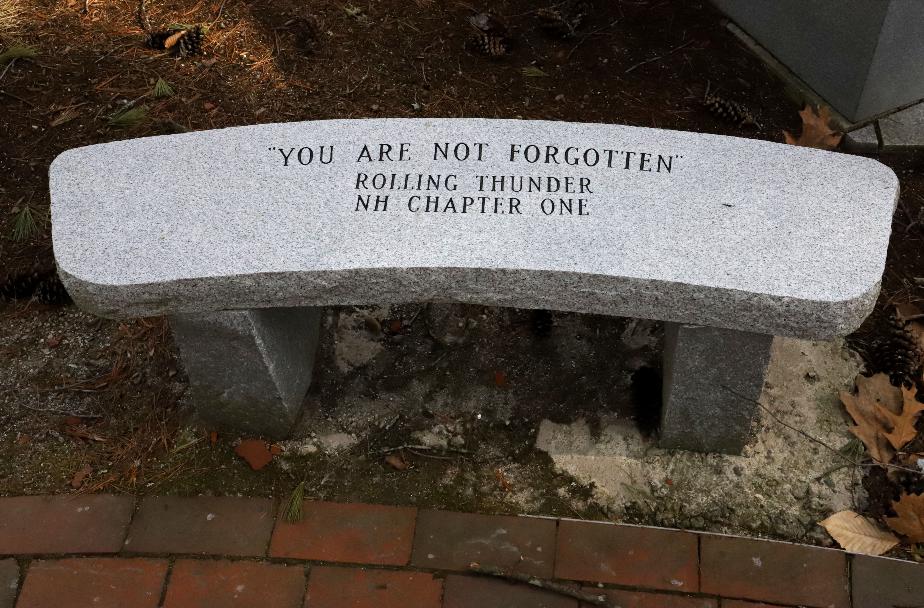 #65 - NH Rolling Thunder (Chapter One) Memorial Bench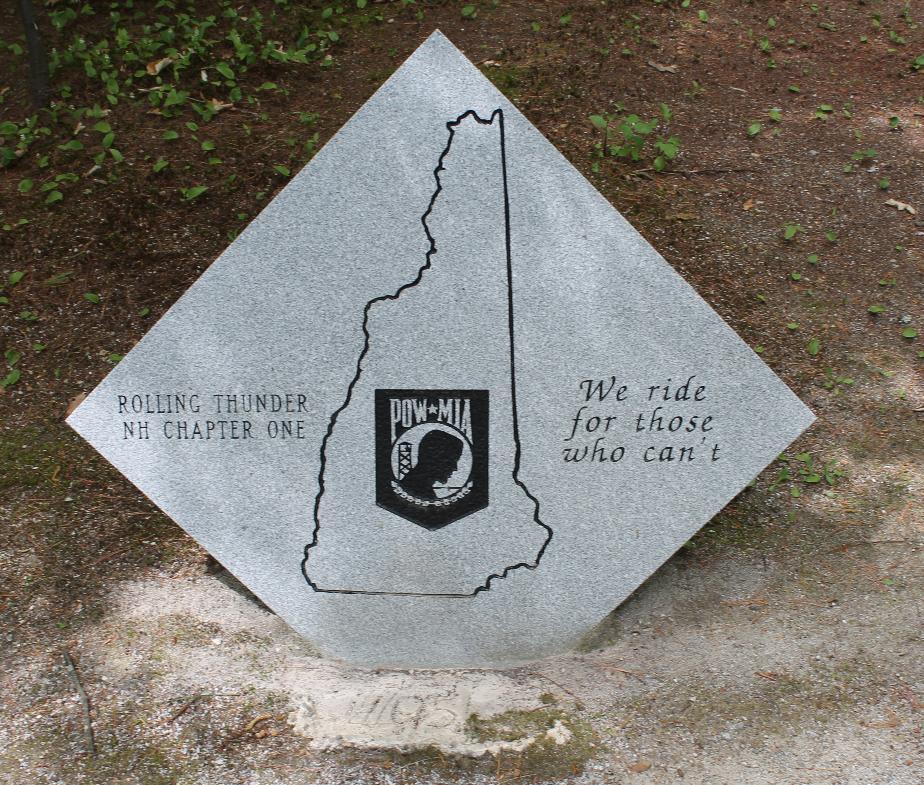 #66 - Allied Memorial Remembrance Ride Bench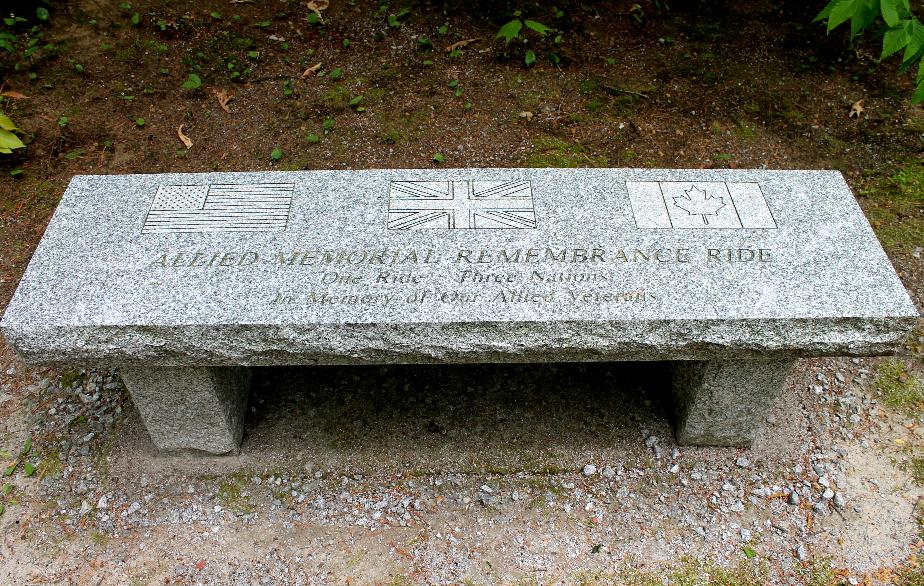 #67 -Native American Veterans Memorial (US and Canada)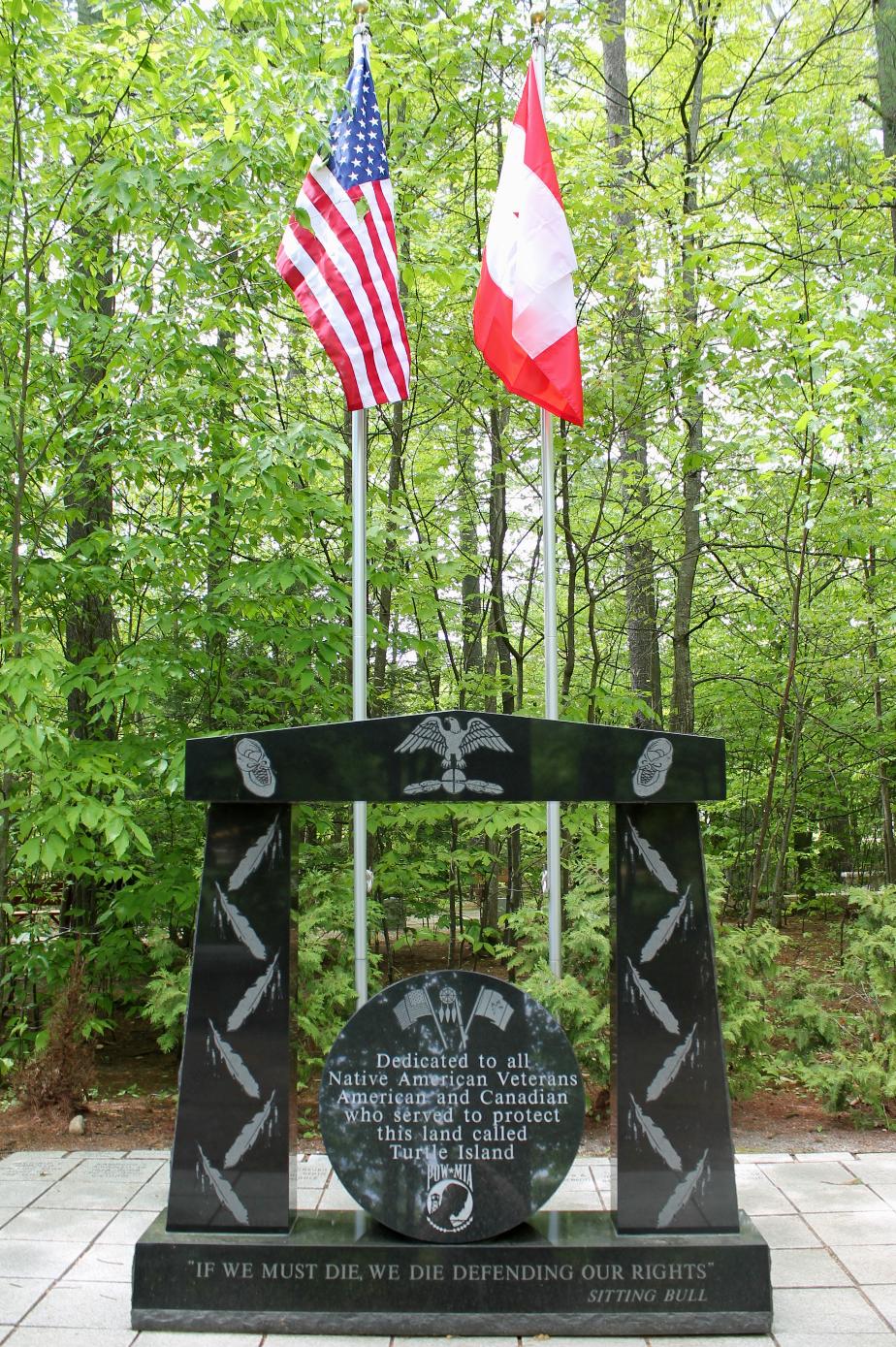 #70 - NH State Veterans Cemetery Trees Donations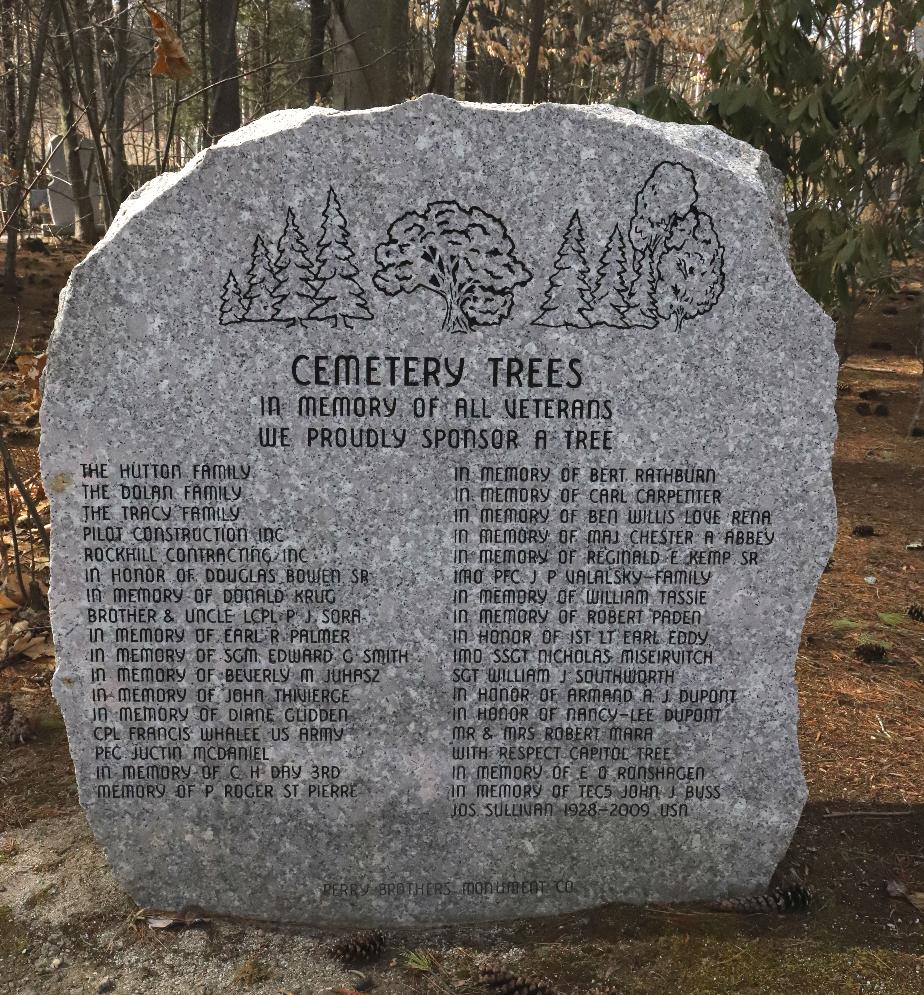 #71 - Special Forces Memorial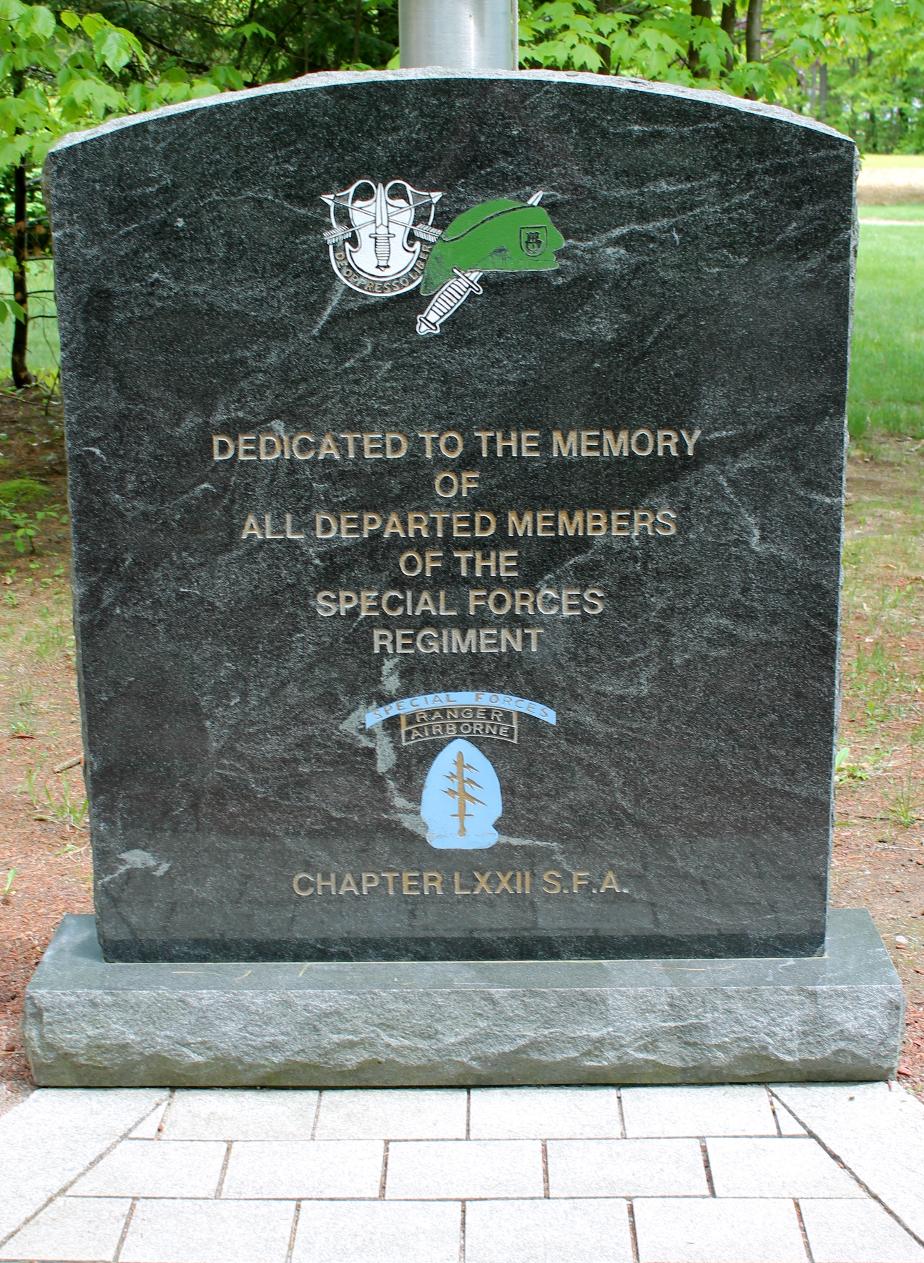 #72 - Special Forces - Chapter 72 Memorial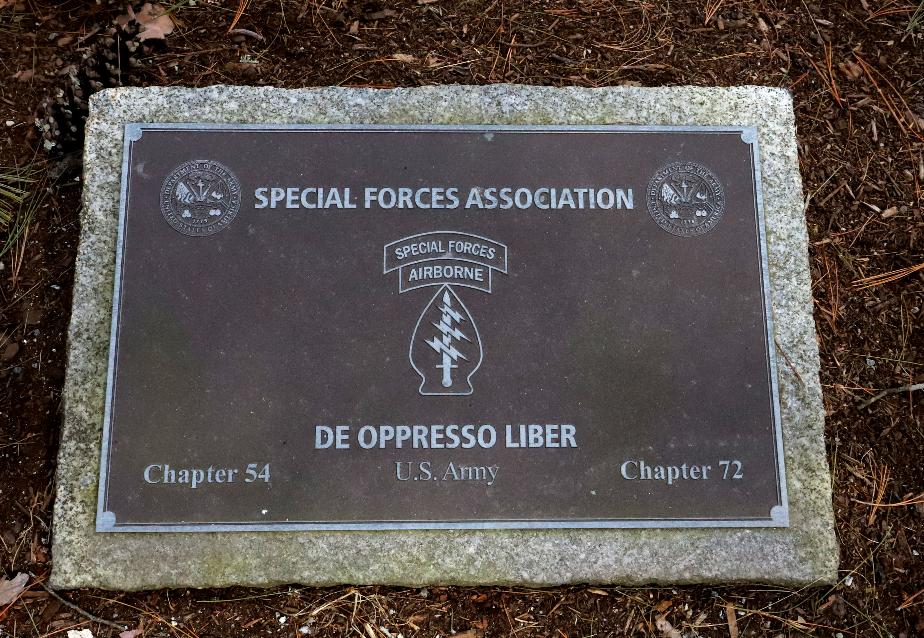 #73 -United States Army Memorial
The Army Monument has been the preeminent feature of our Memorial Walkway since its dedication. However, the challenge of the harsh New England winters has created an unpredicted structural issue in the area where the glass and granite meet creating some degradation in the monument structure.
The NH Veteran's Cemetery Association and the architects are working together on a repair to the monument that will be weather-resistant and restore the structural integrity of the glass mounting. As with any project of this magnitude, it will take significant funding to repair the monument and restore it to its full measure of resilience. But we can't do this with our your support.
Please help us ensure the Army Monument stands "Army Strong" for generations to come! You can donate online by heading over to https://nhvca.org/army-monument-repair-project or if you prefer to donate by check you can make your check payable to the NH Veterans Cemetery Association, Inc., and mail to P.O. Box 626, Concord, NH 03302, We appreciate your generosity and support !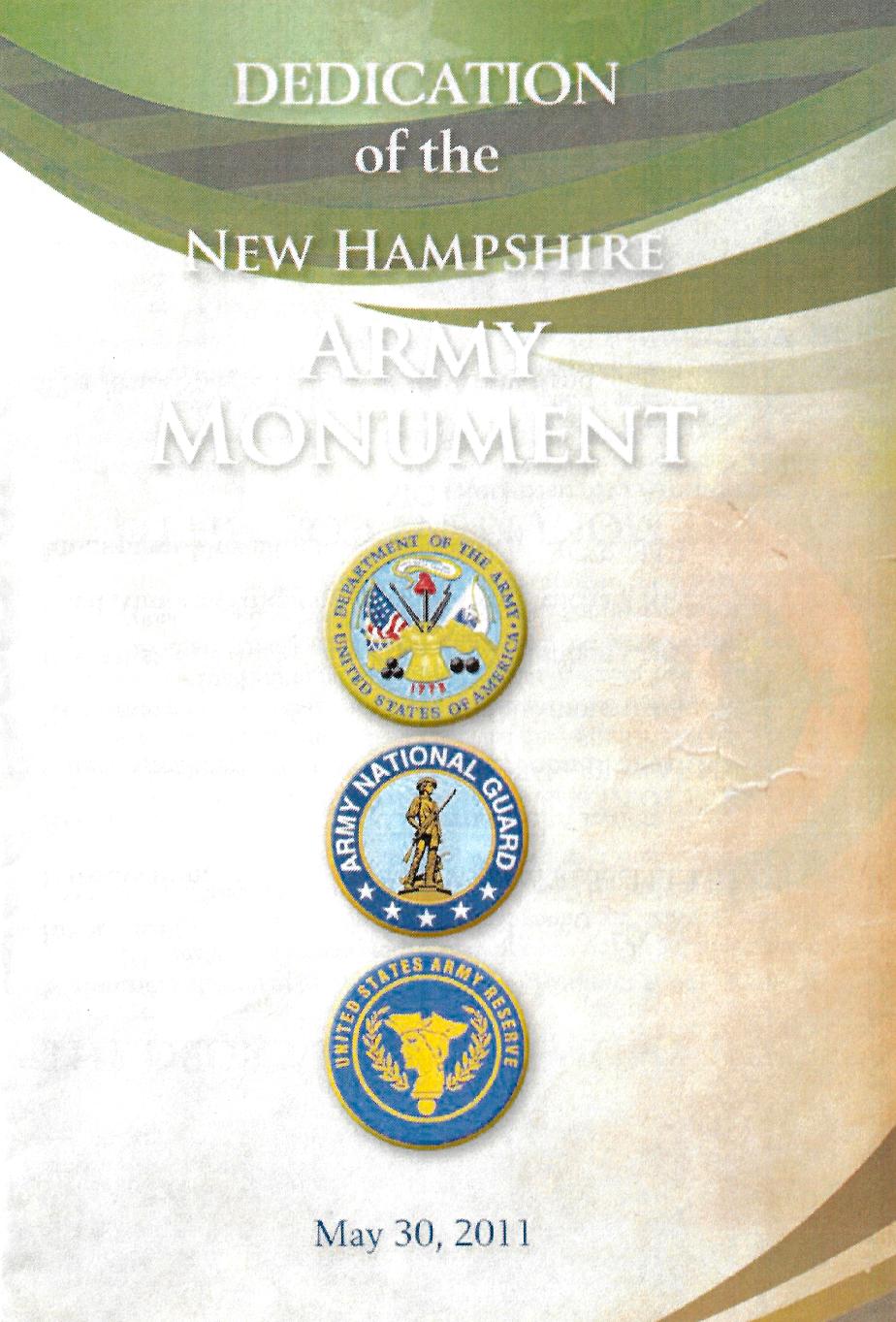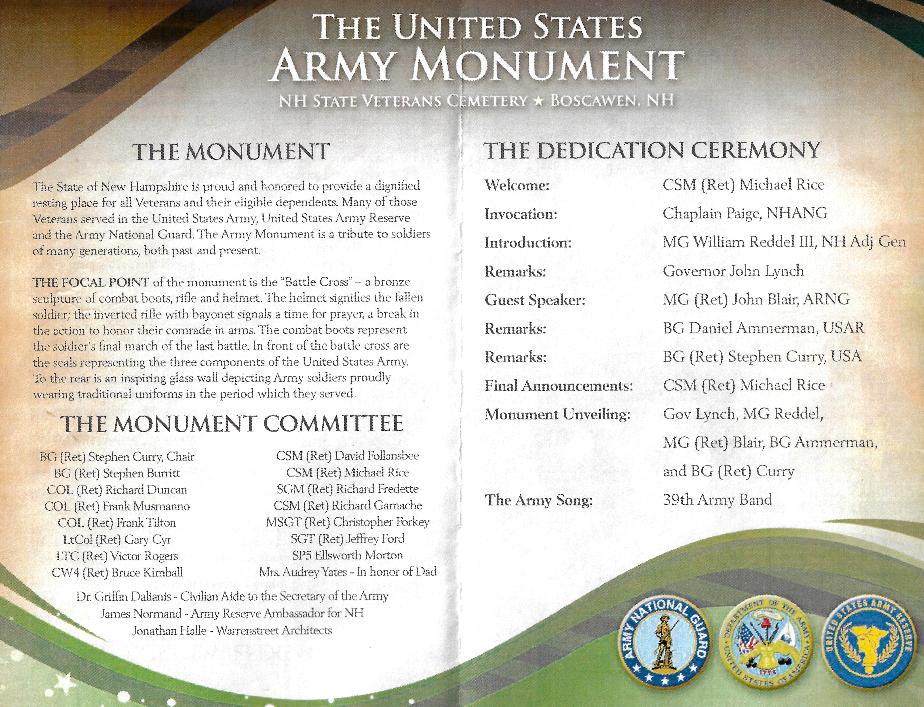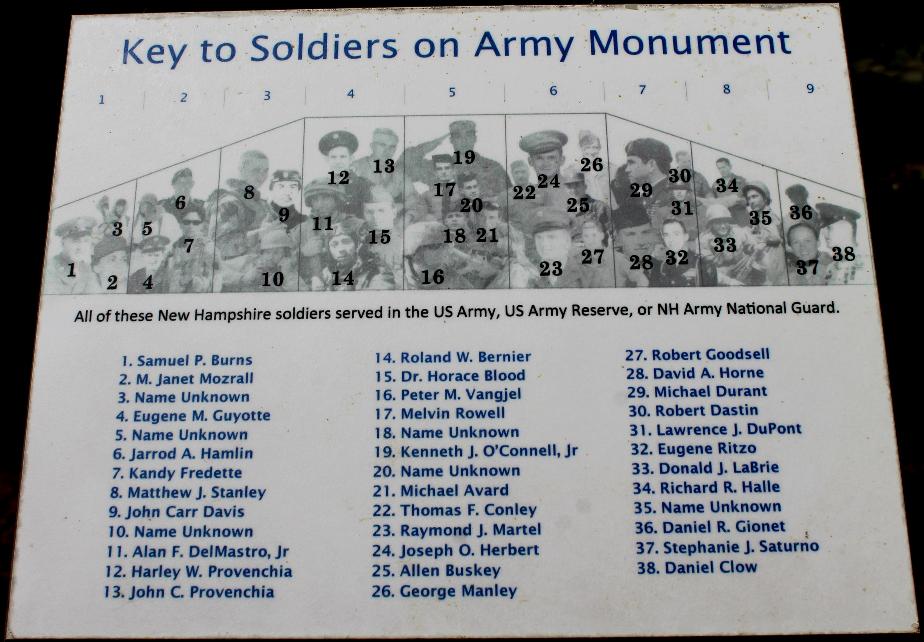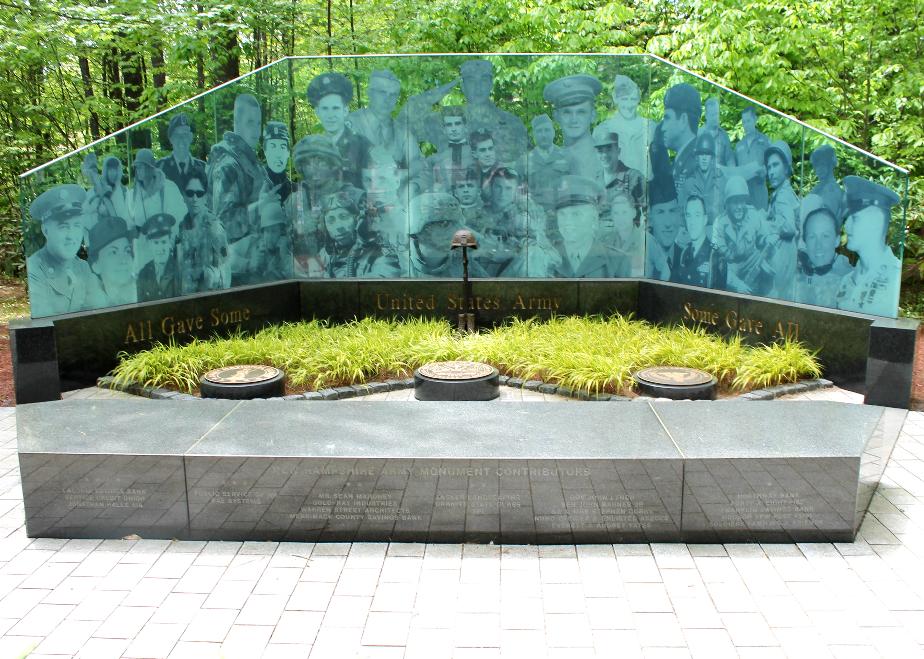 US Army Air Corps Memorial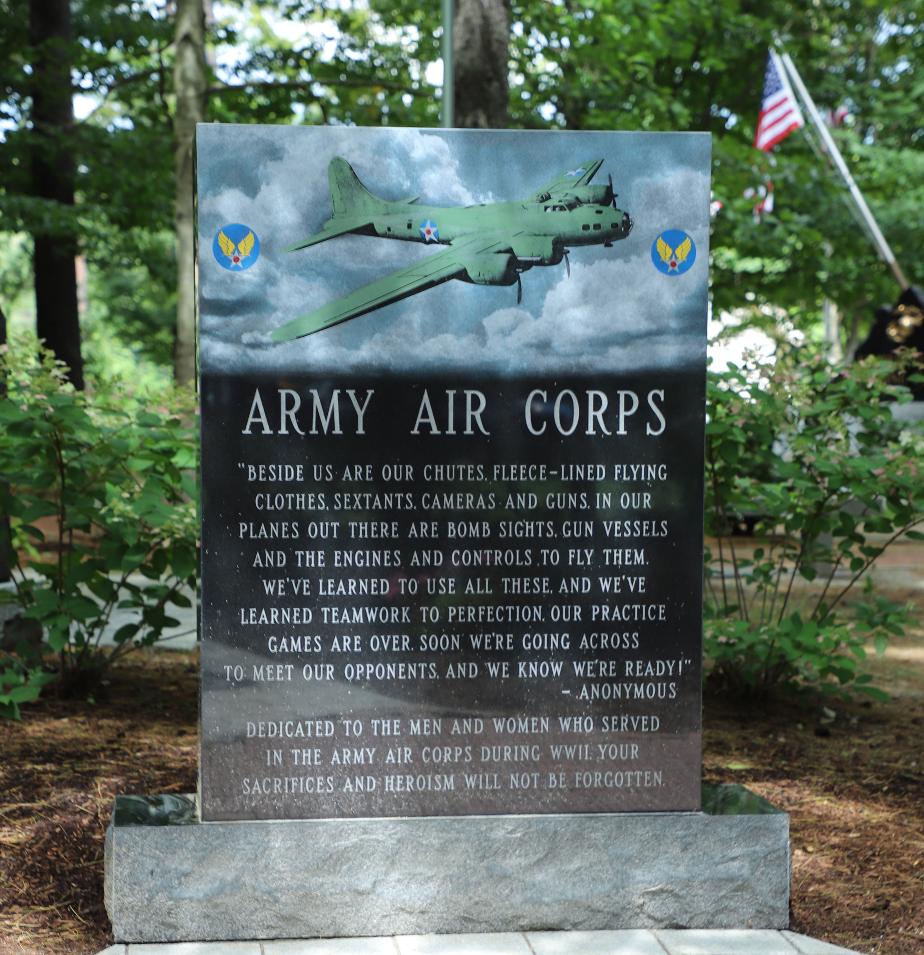 #74 - International Organization of Odd Fellows Bench
#75 -Disabled American Veterans Memorial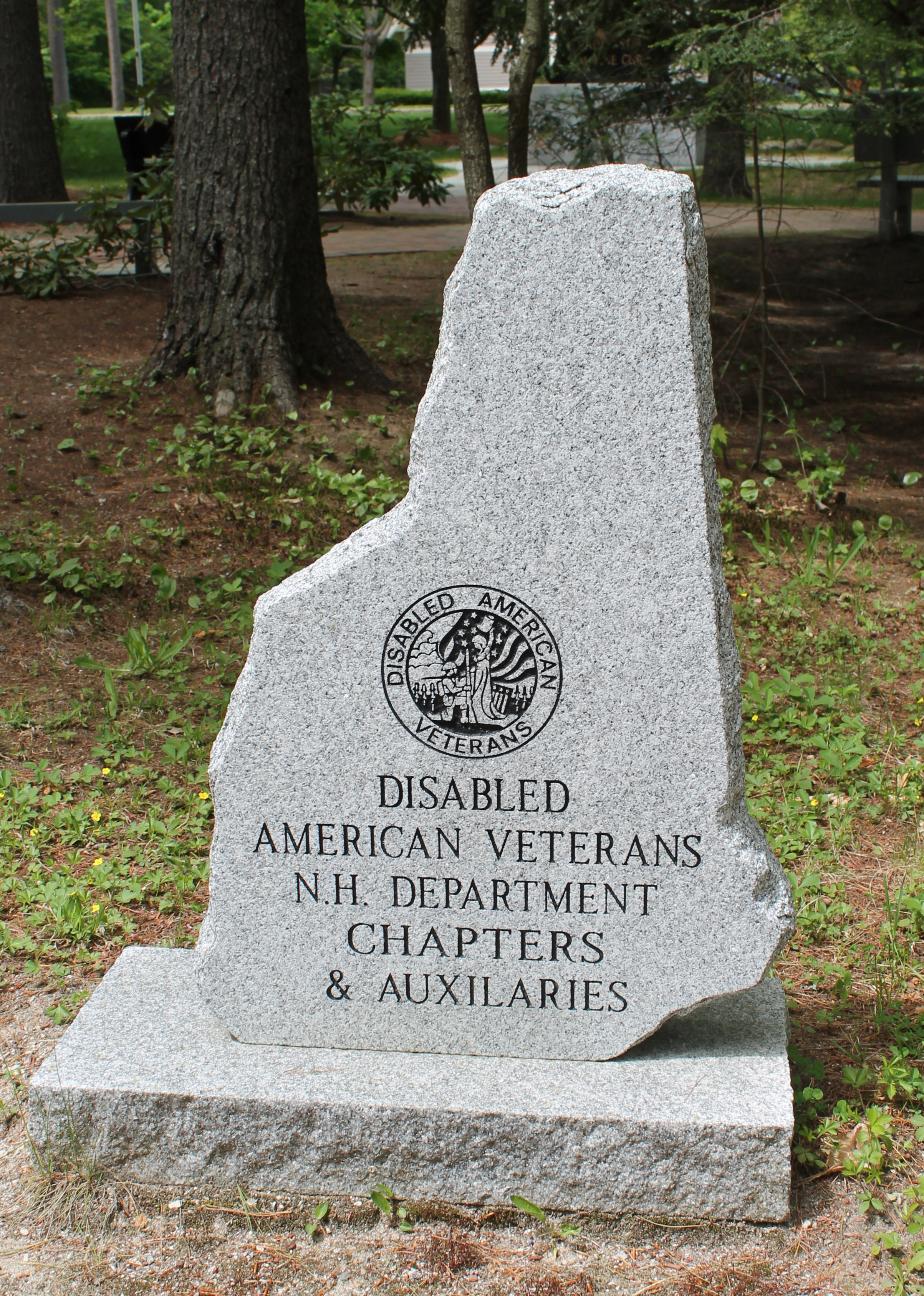 #76 - New Hampshire Veterans Association & Auxiliary Memorial Bench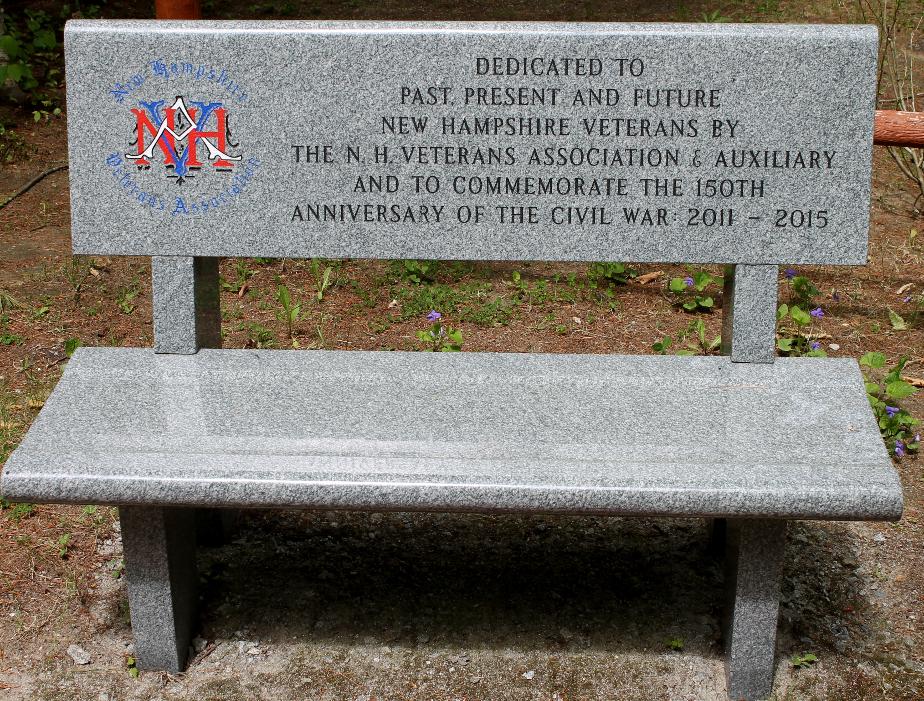 #77 - Gold Star Families Memorial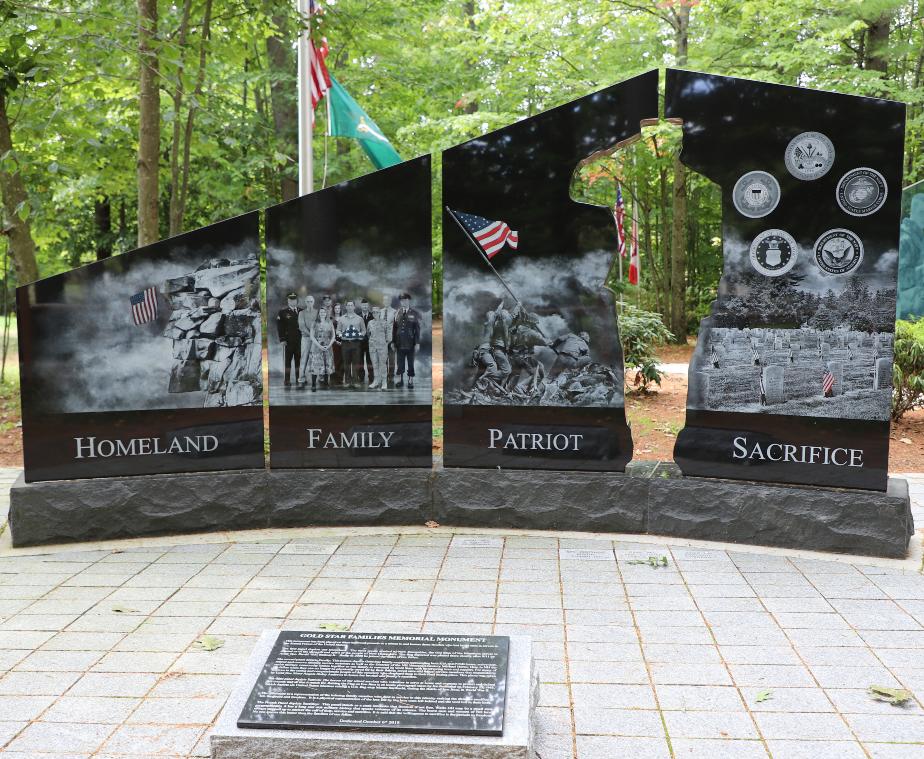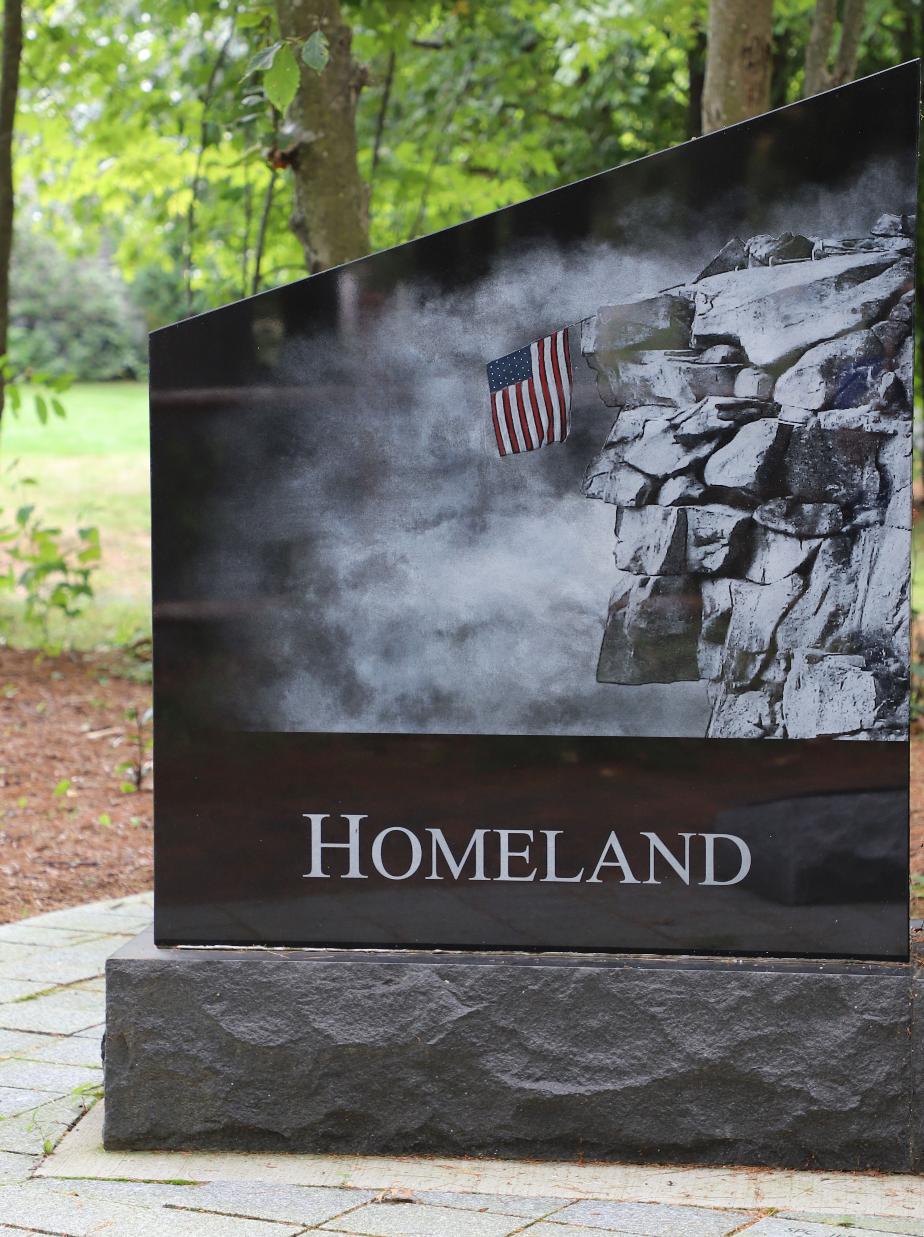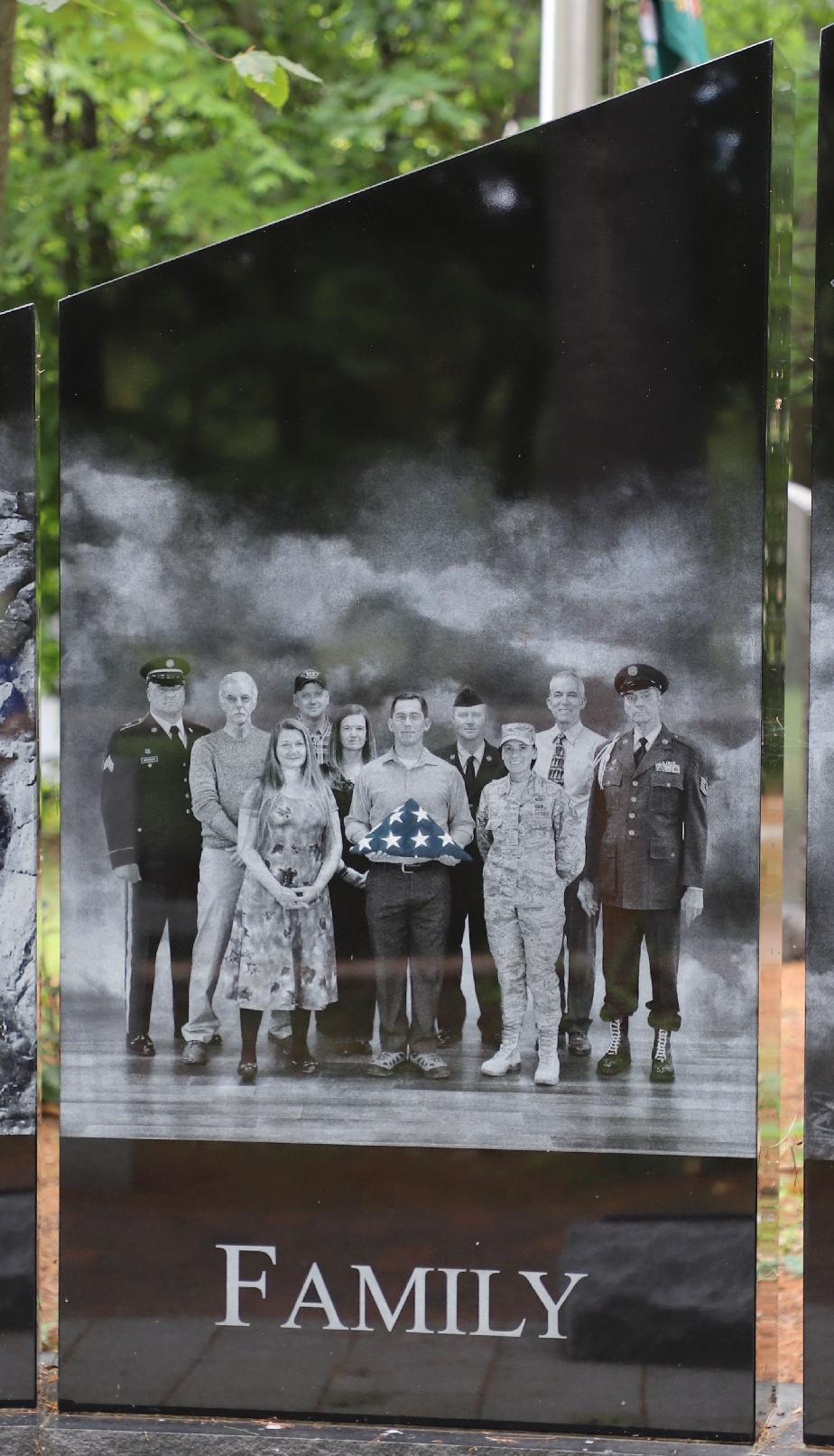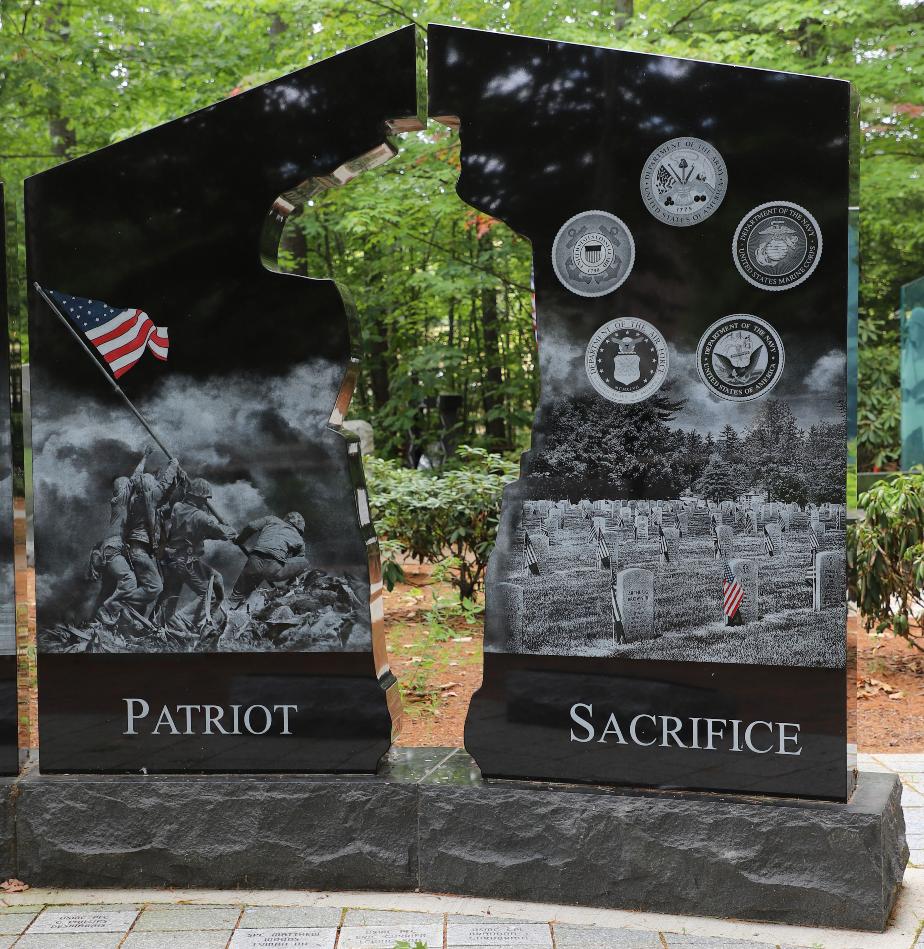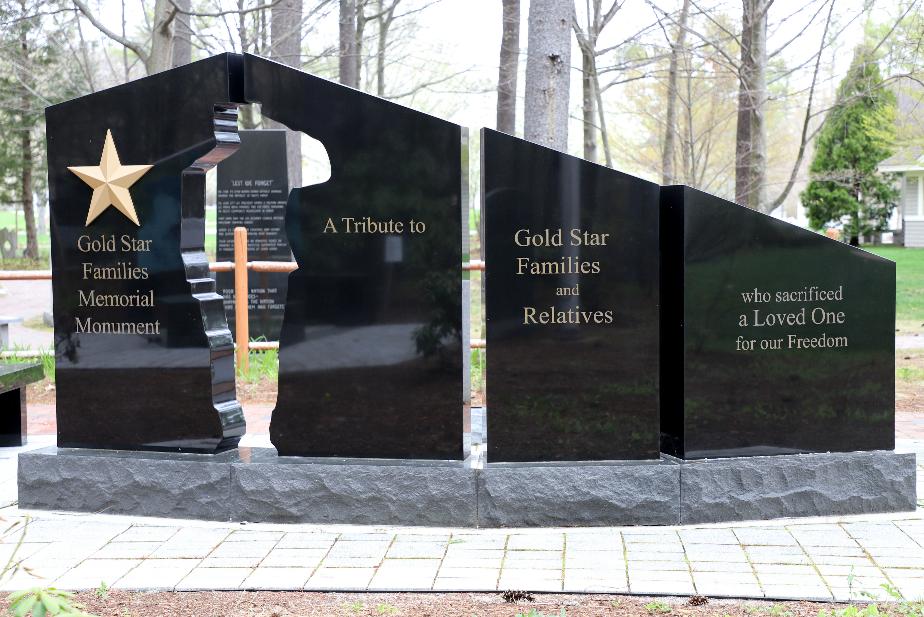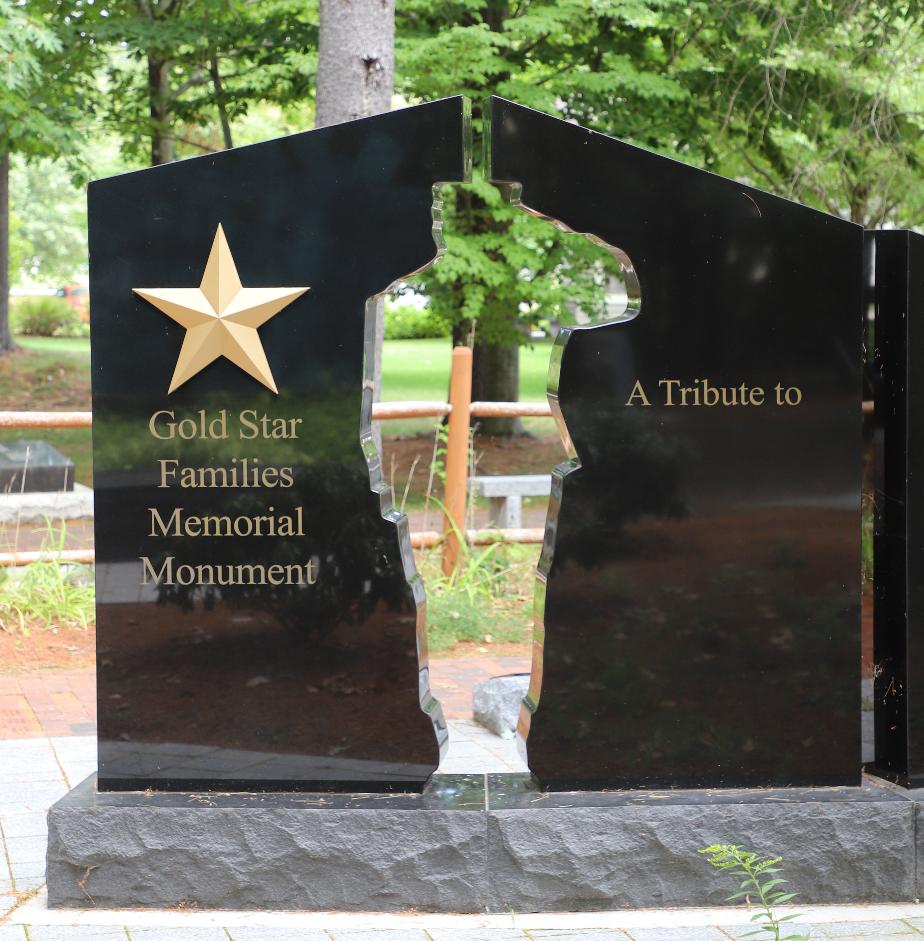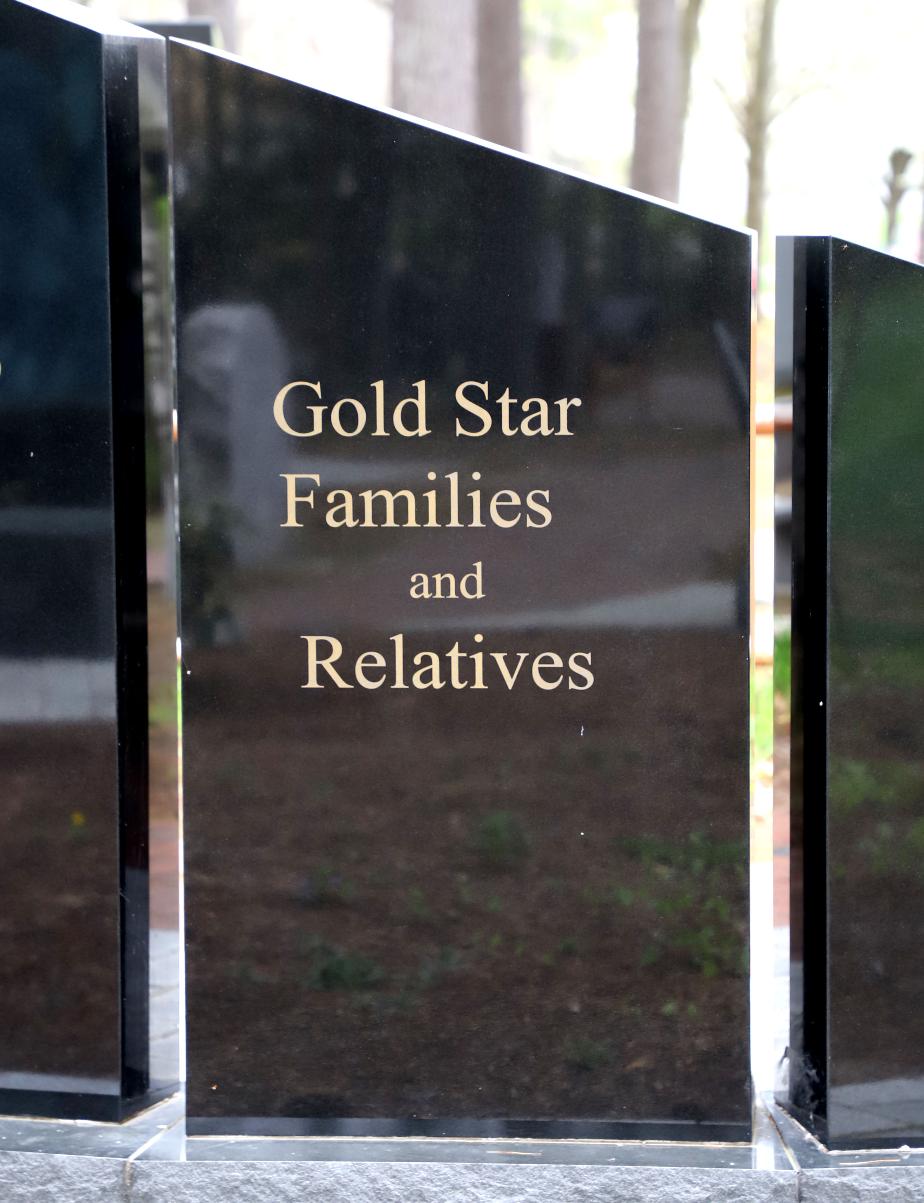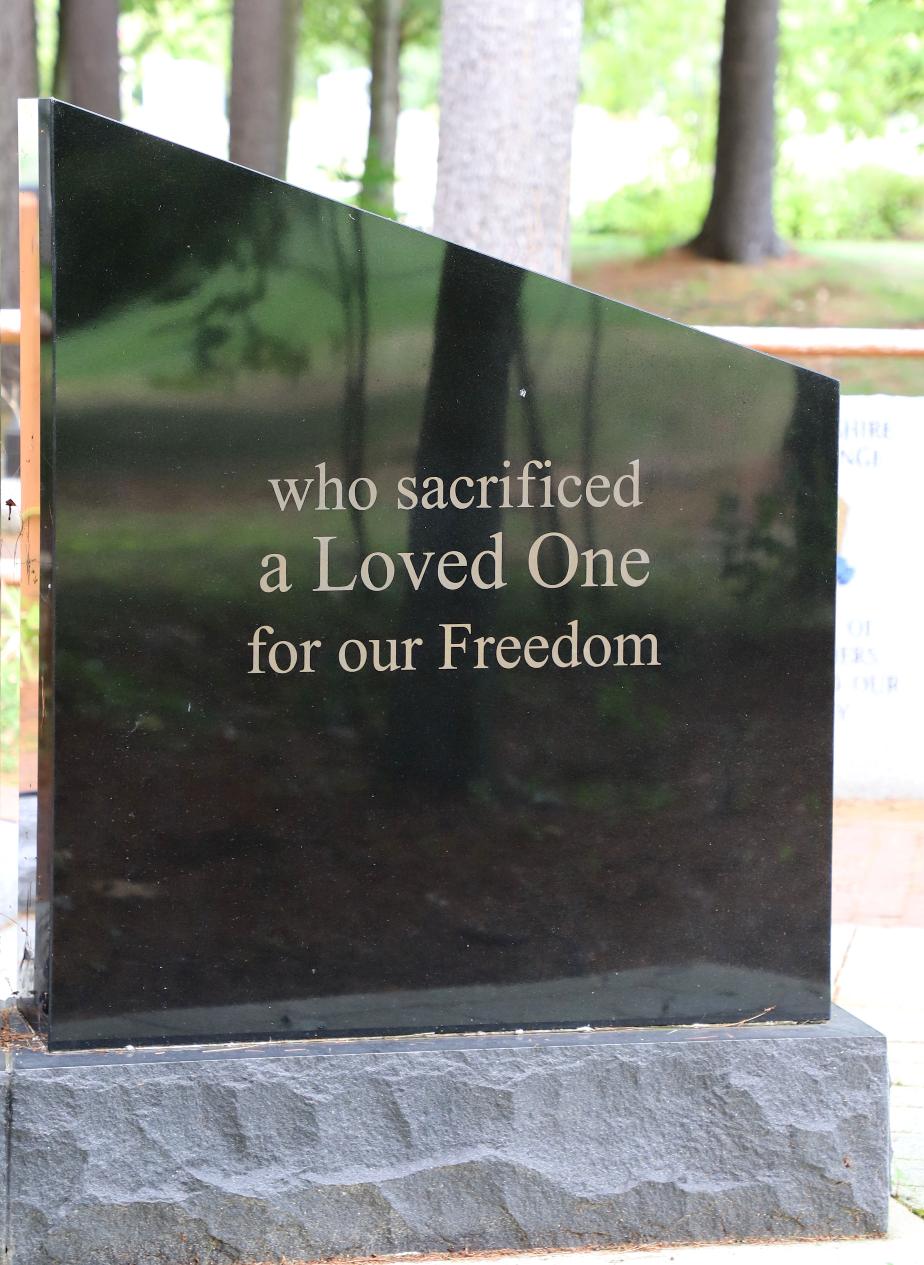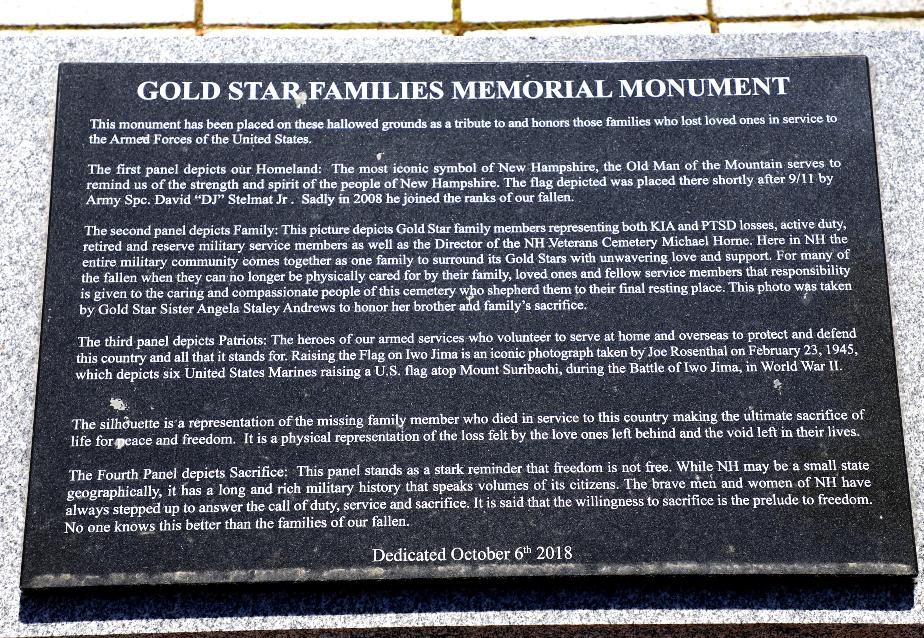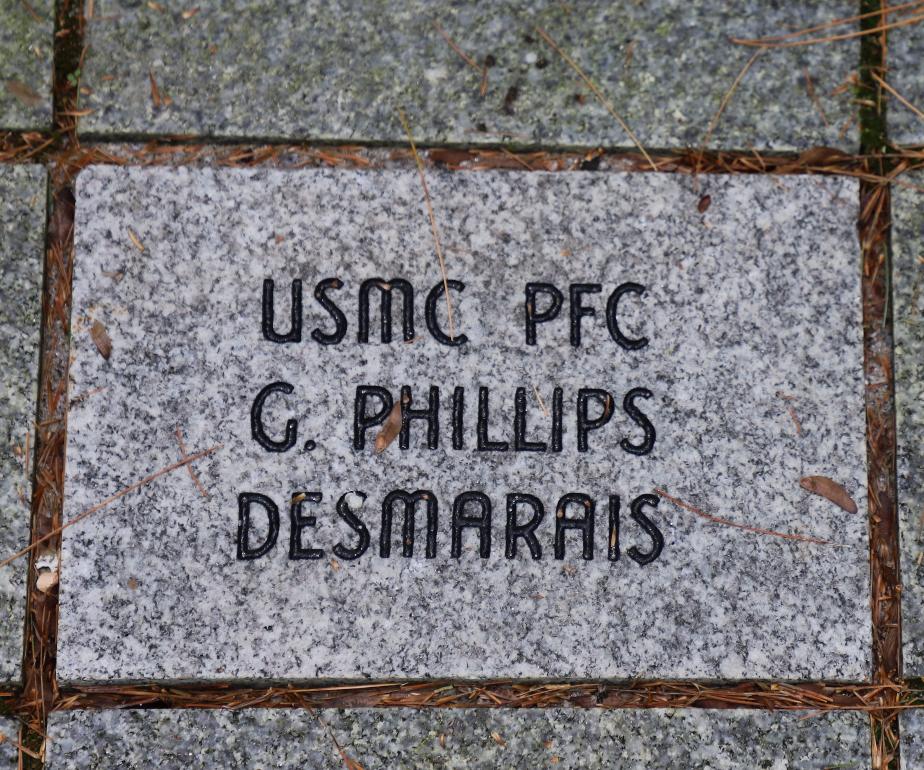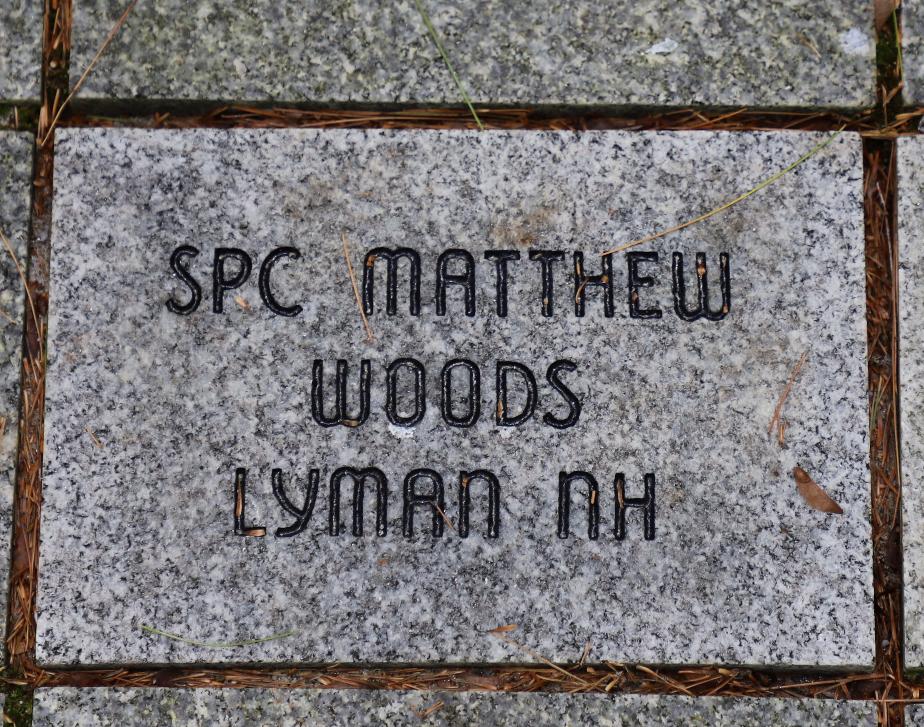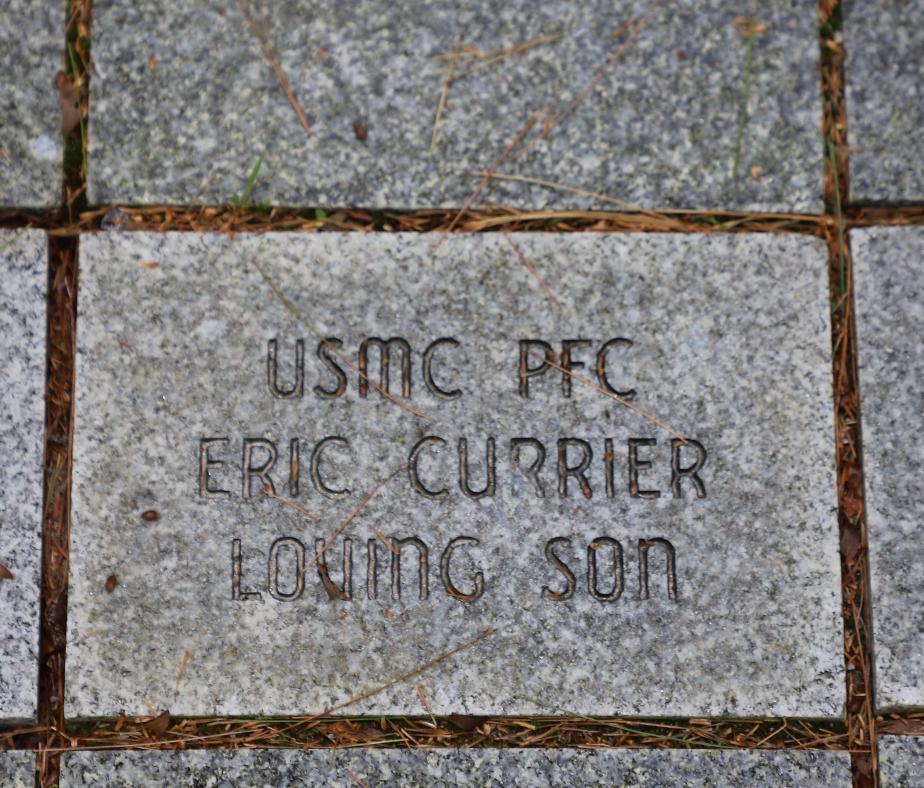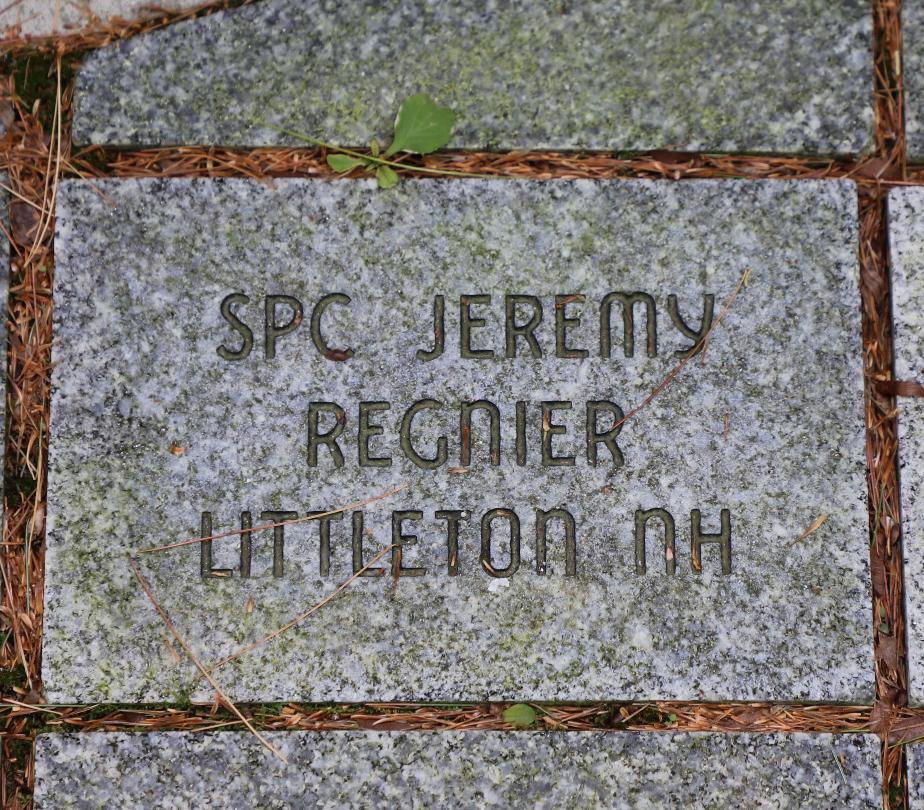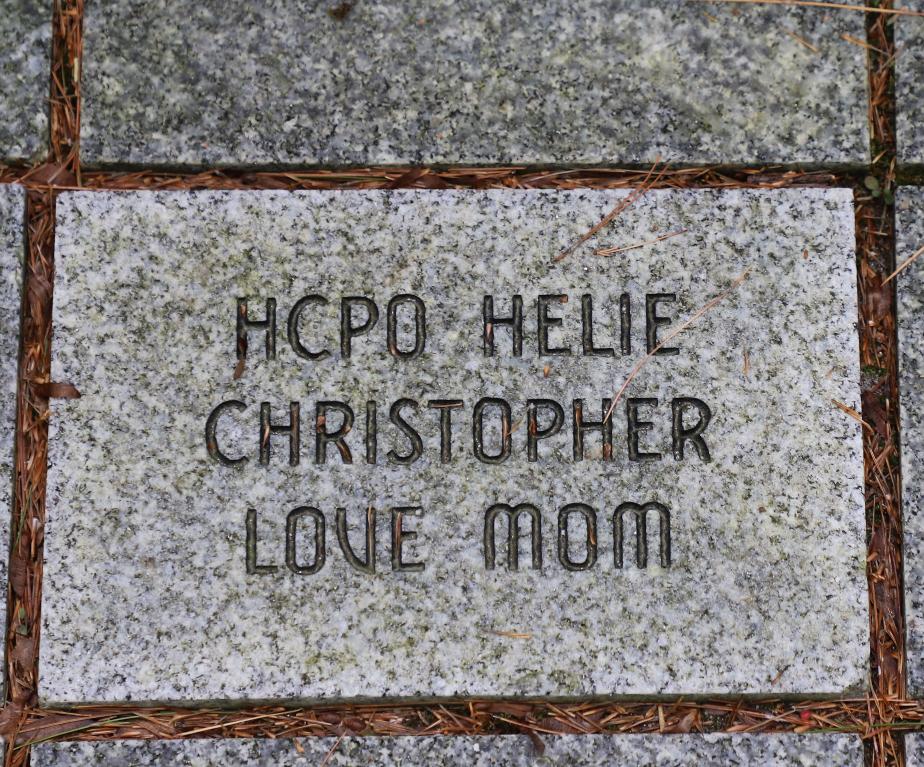 #78 - New Hampshire Grange Memorial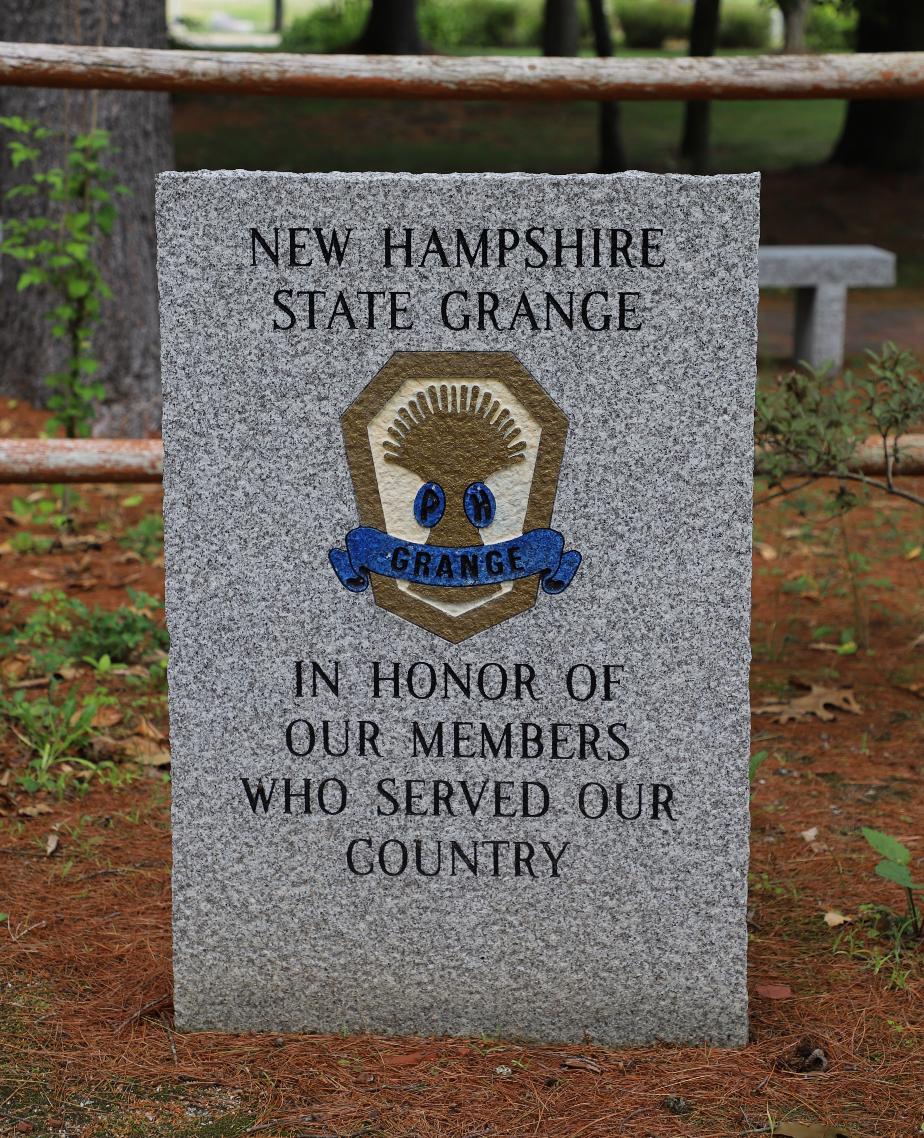 #79 - NHSVC Granite Bench Sponsors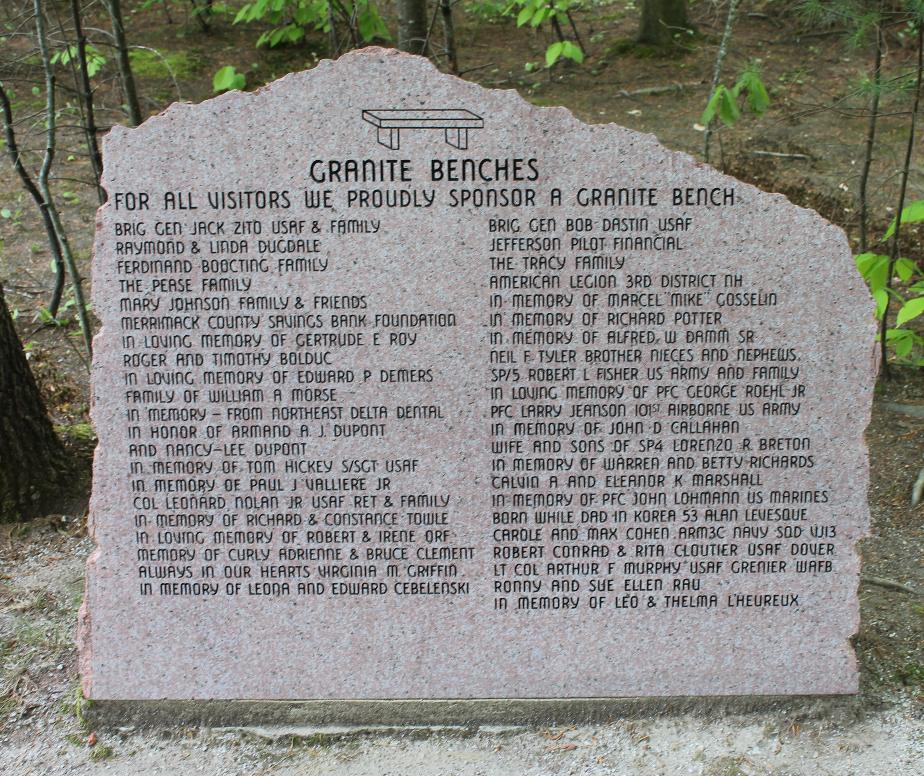 #81 - Blue Star Memorial - NH Federation of Garden Clubs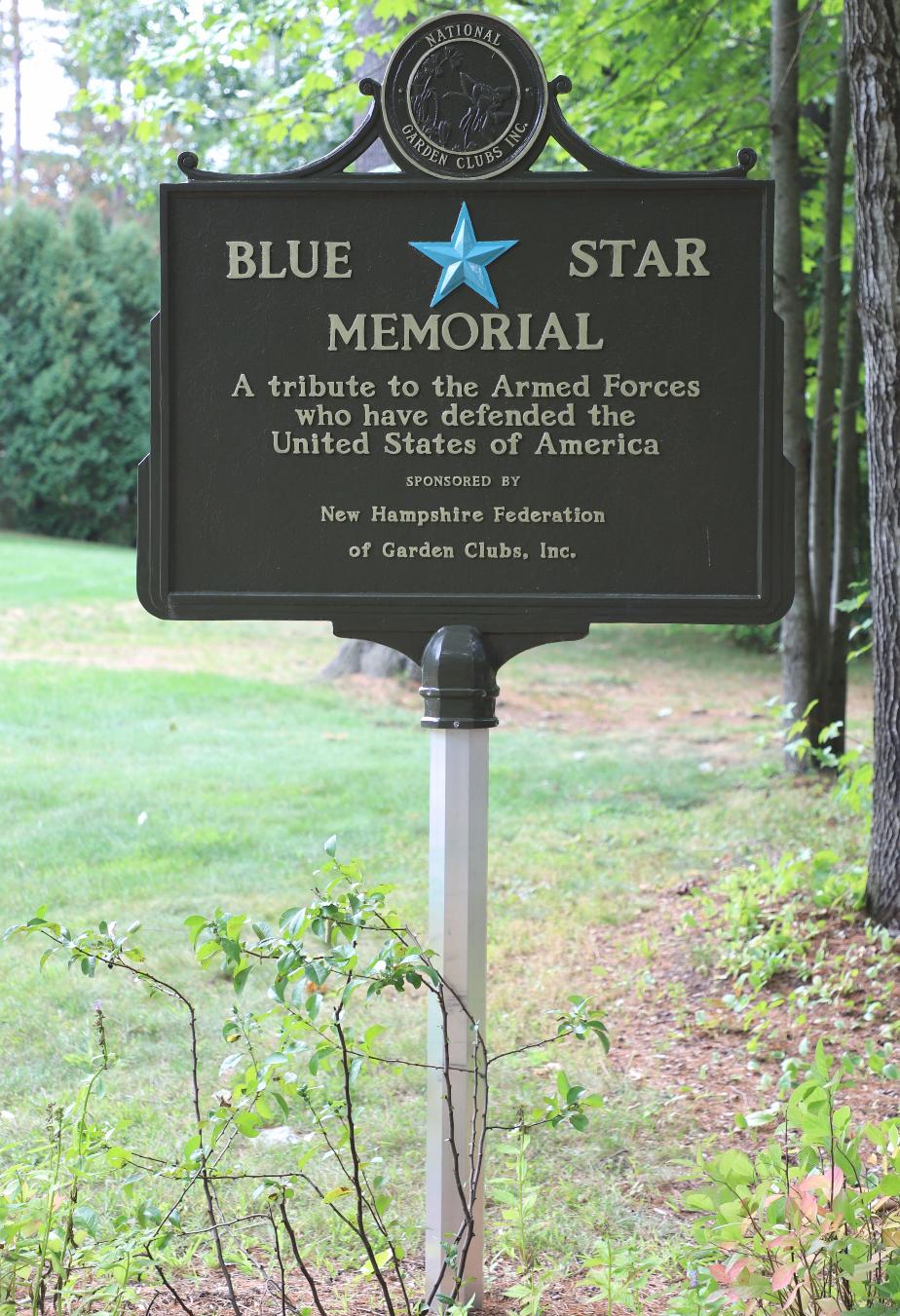 #82 - NH Combat Vets (Chapter V) Association Memorial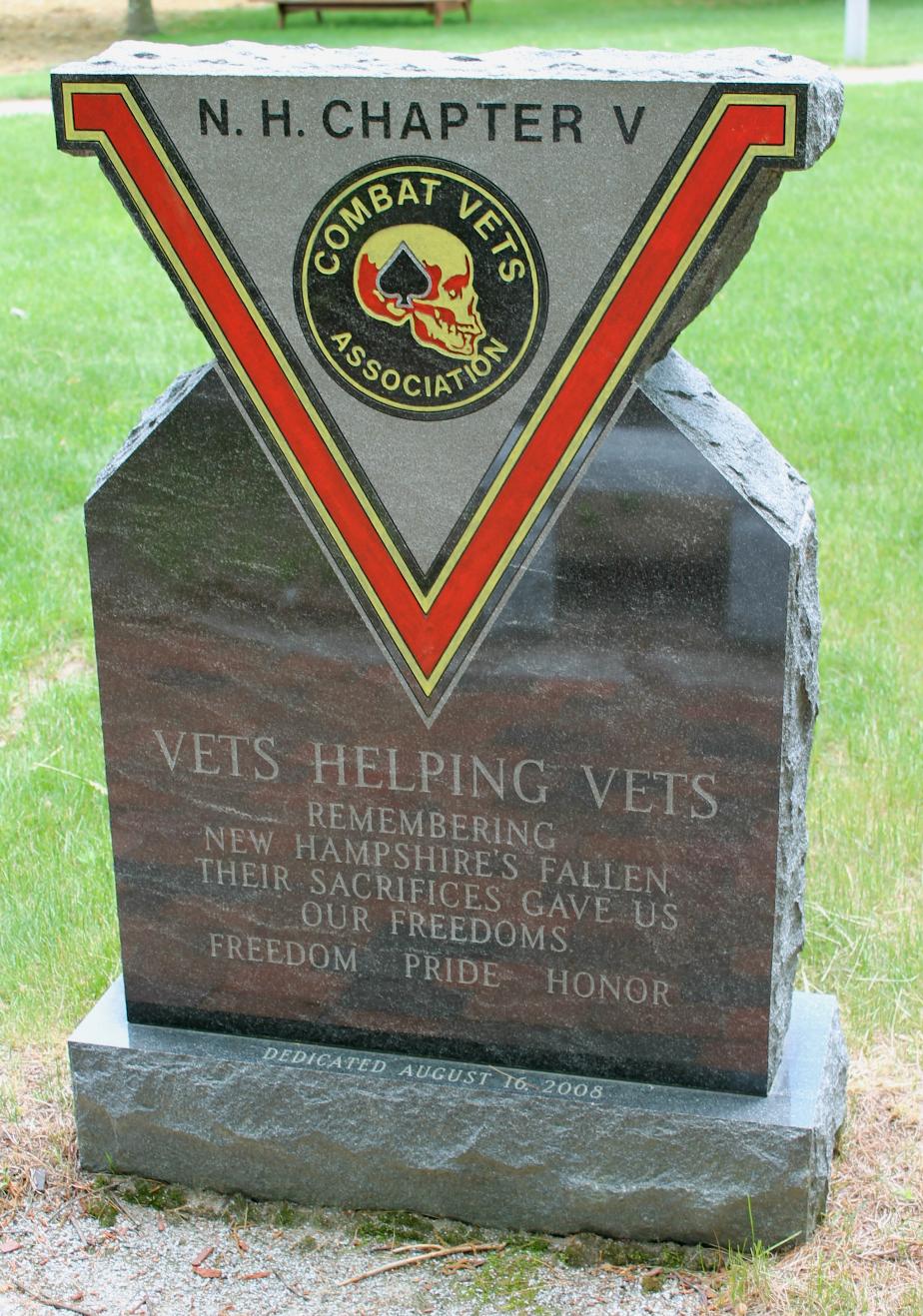 #83 - Combat Veterans Motorcycle ClubMemorial Bench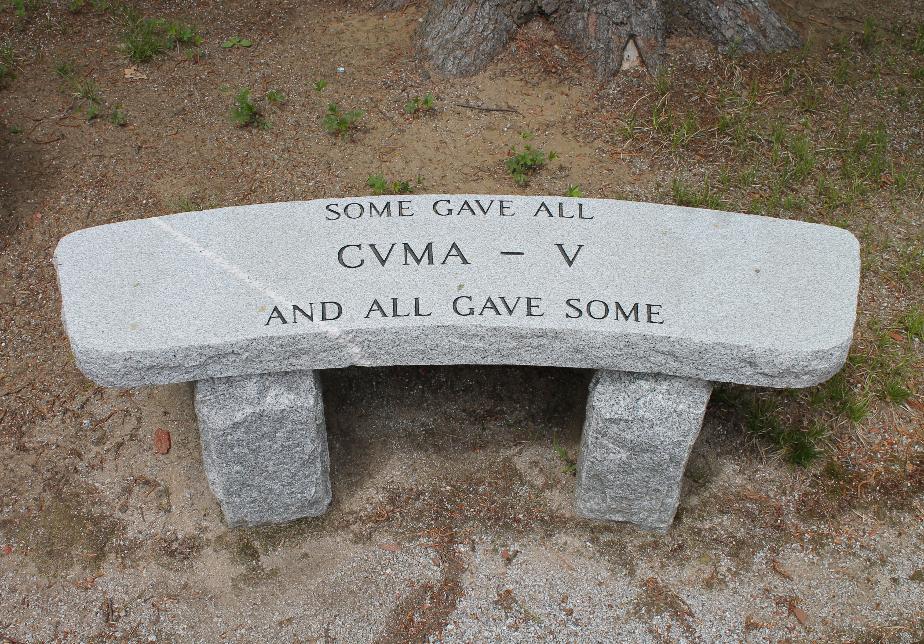 #84 - The Reflection Fountain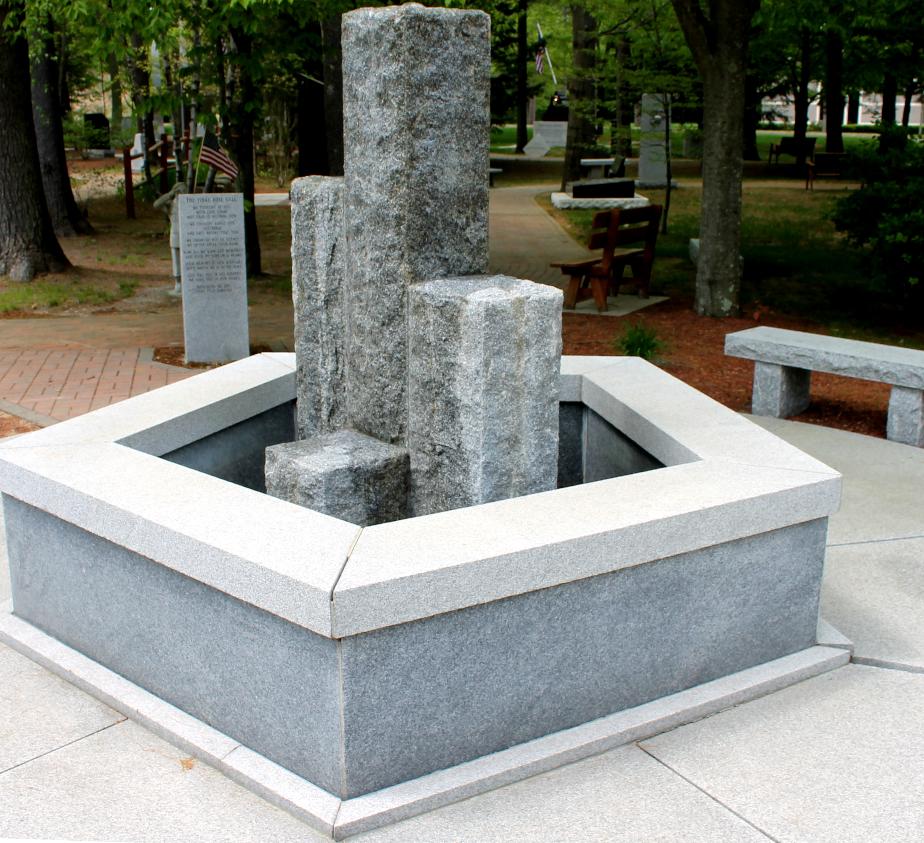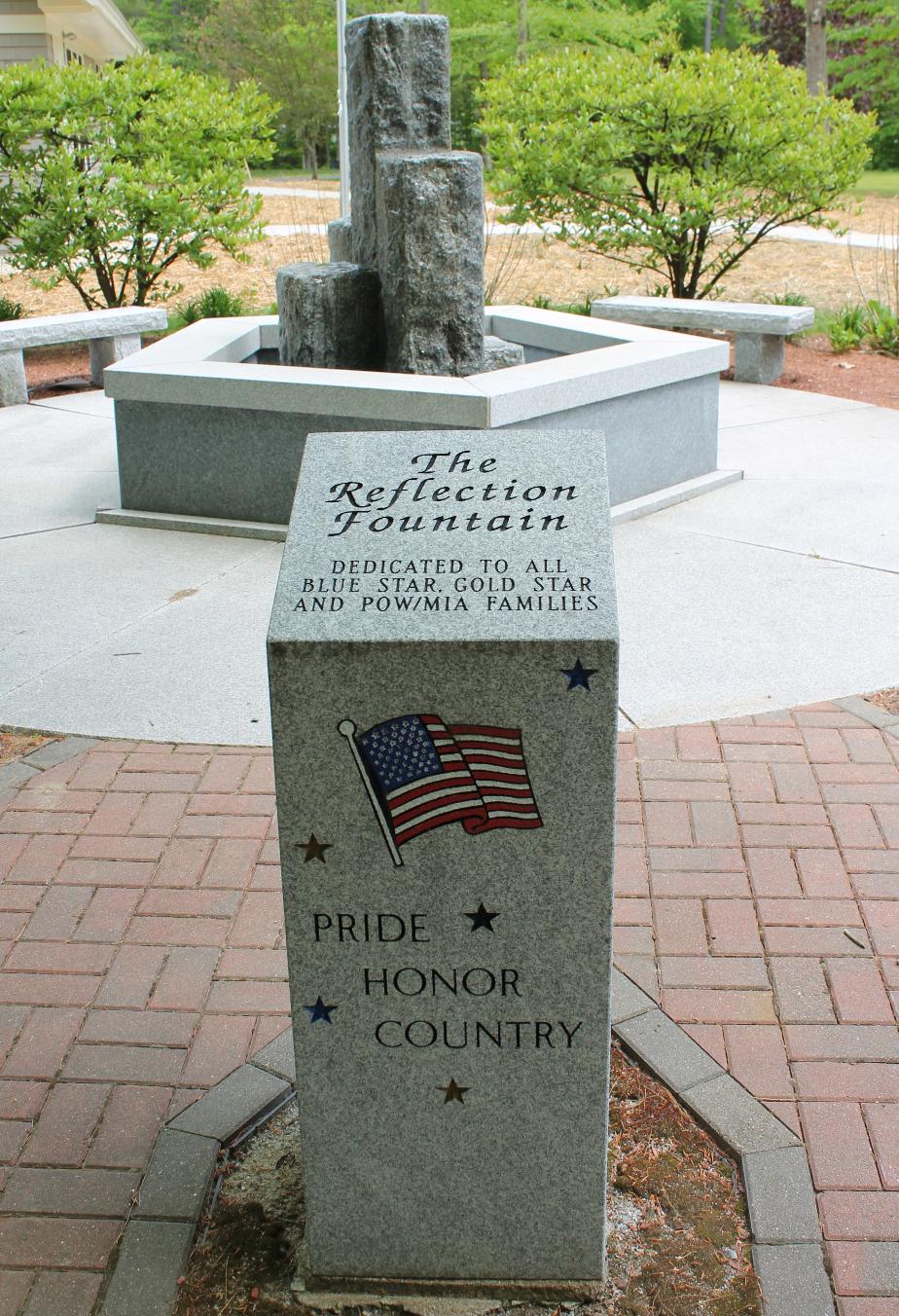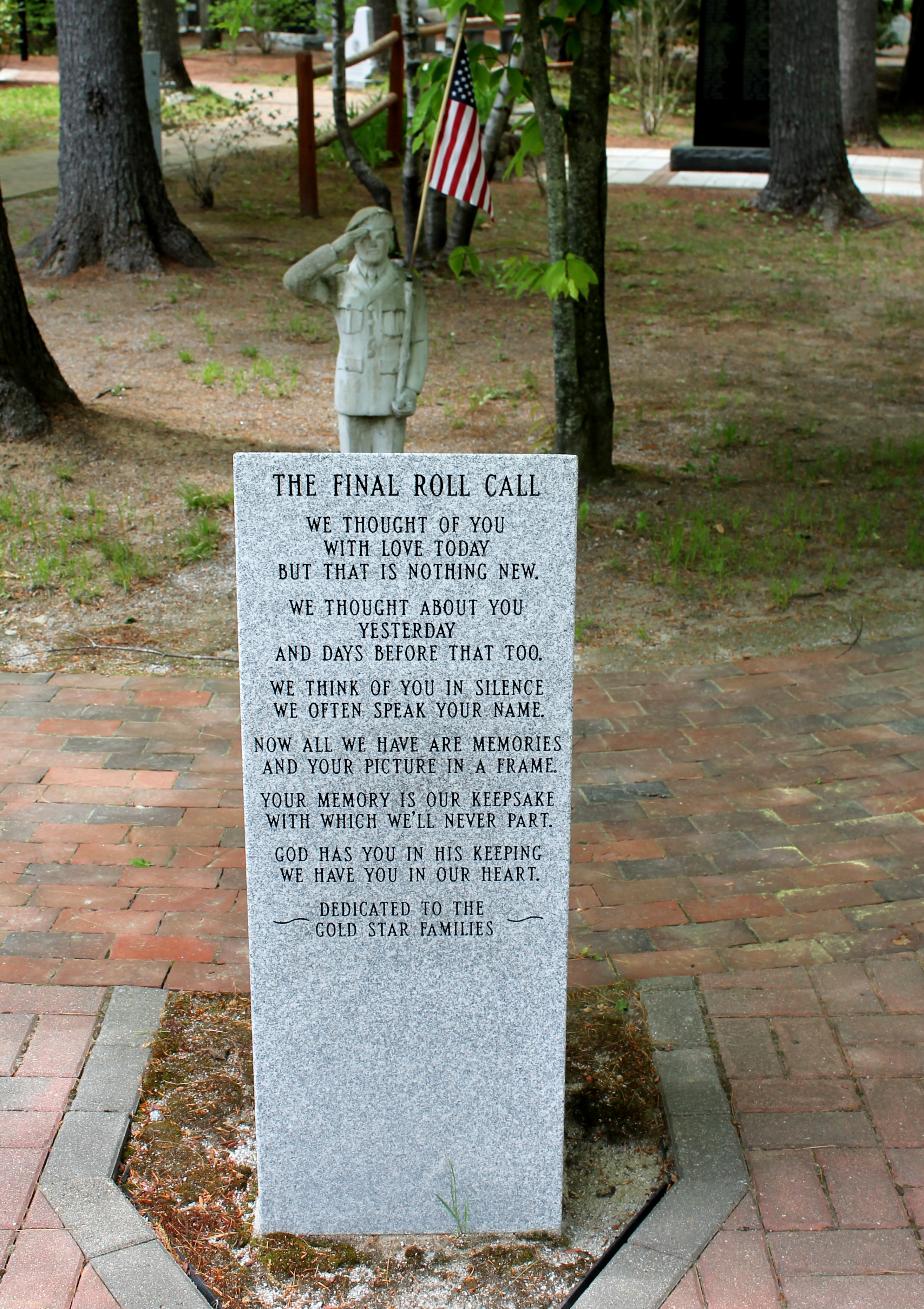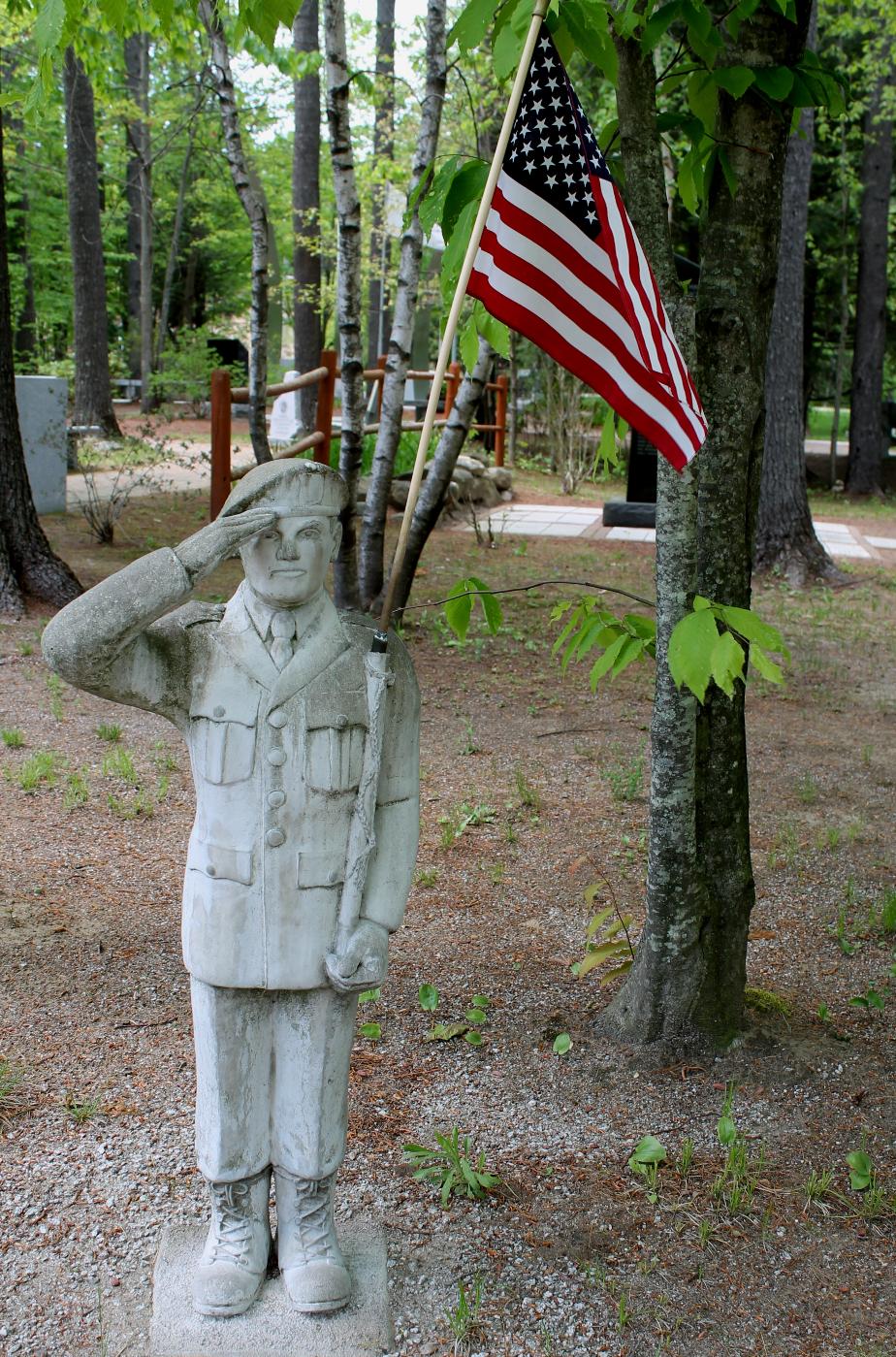 #86 -The Military Order of the World Wars Memorial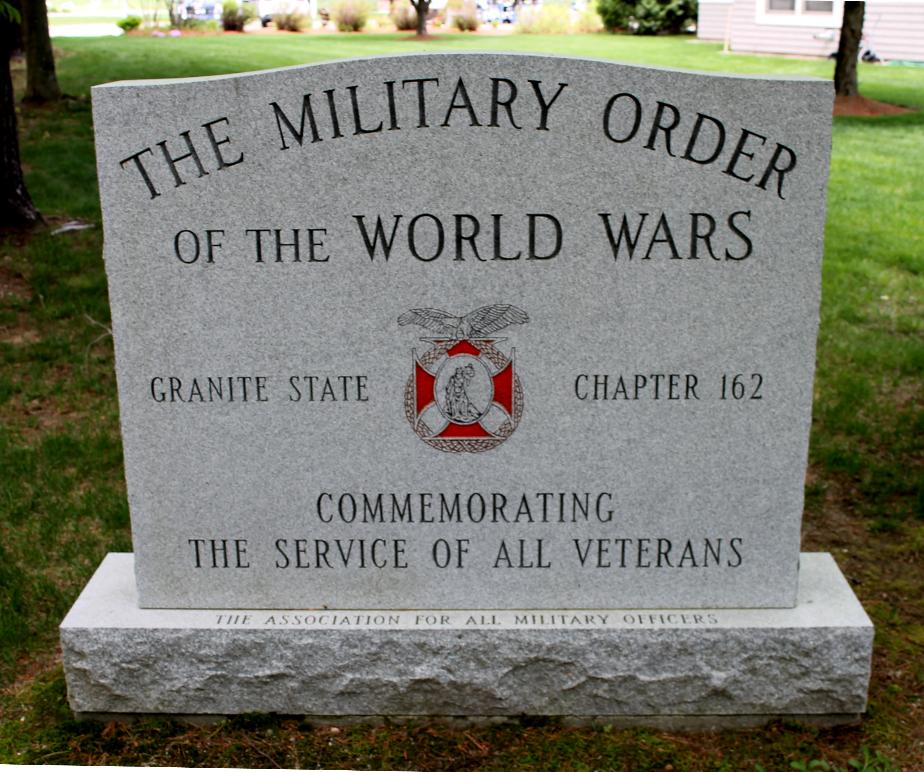 #87 -Gerard Montembeault (US Navy) WWII Memorial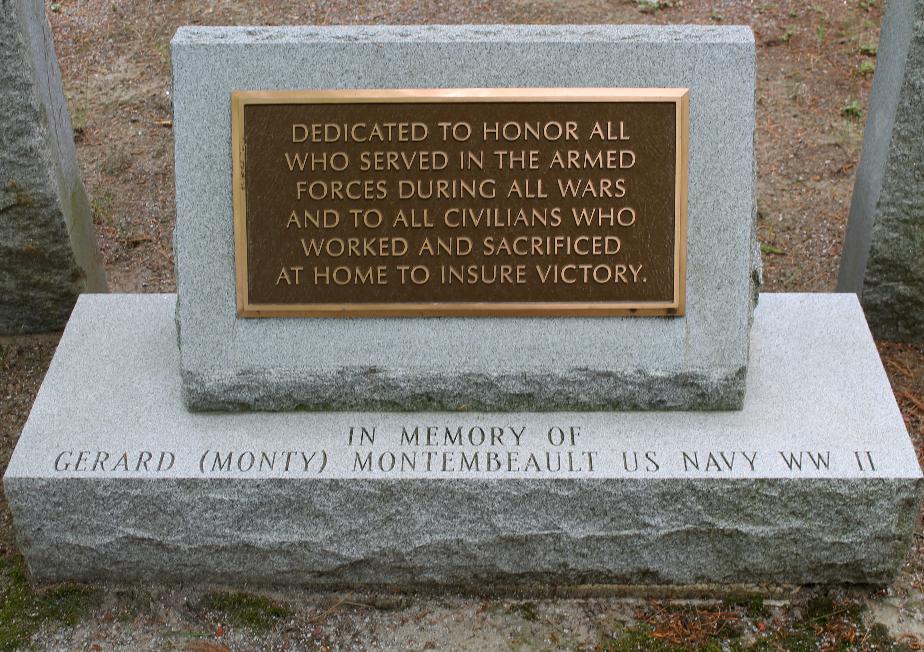 #88 - American Legion China Post One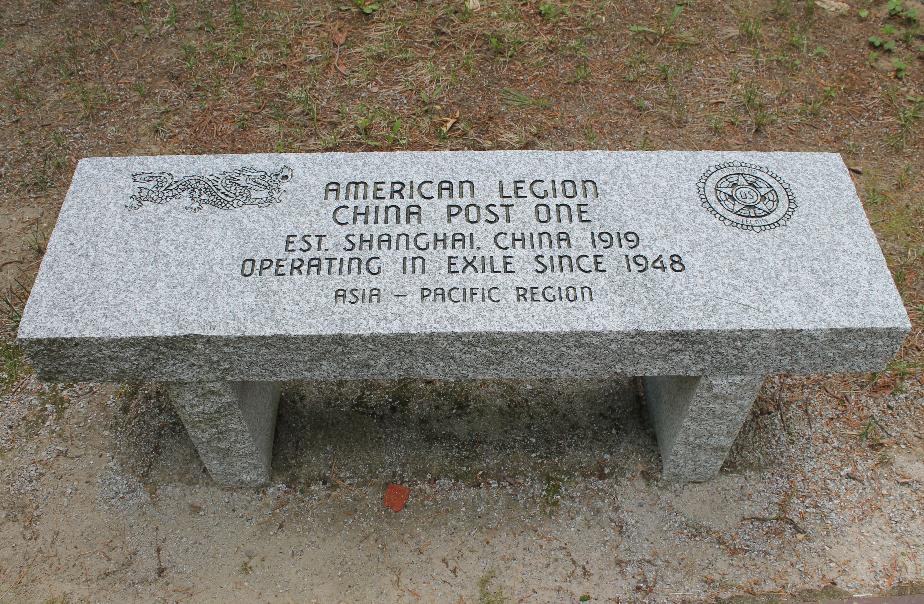 #89 - NHSVC Historic Walkway Donations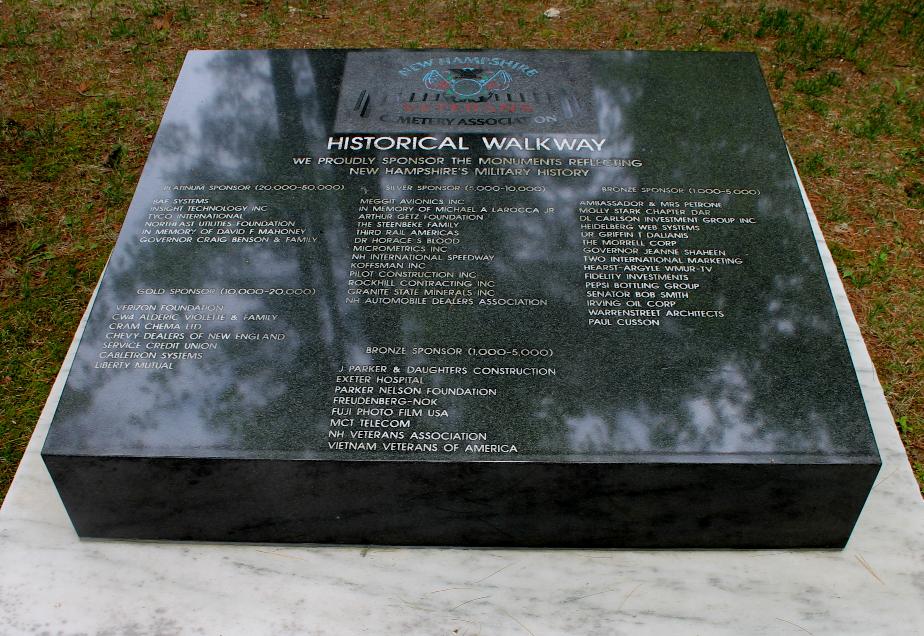 #90 New Hampshire Korean War Memorial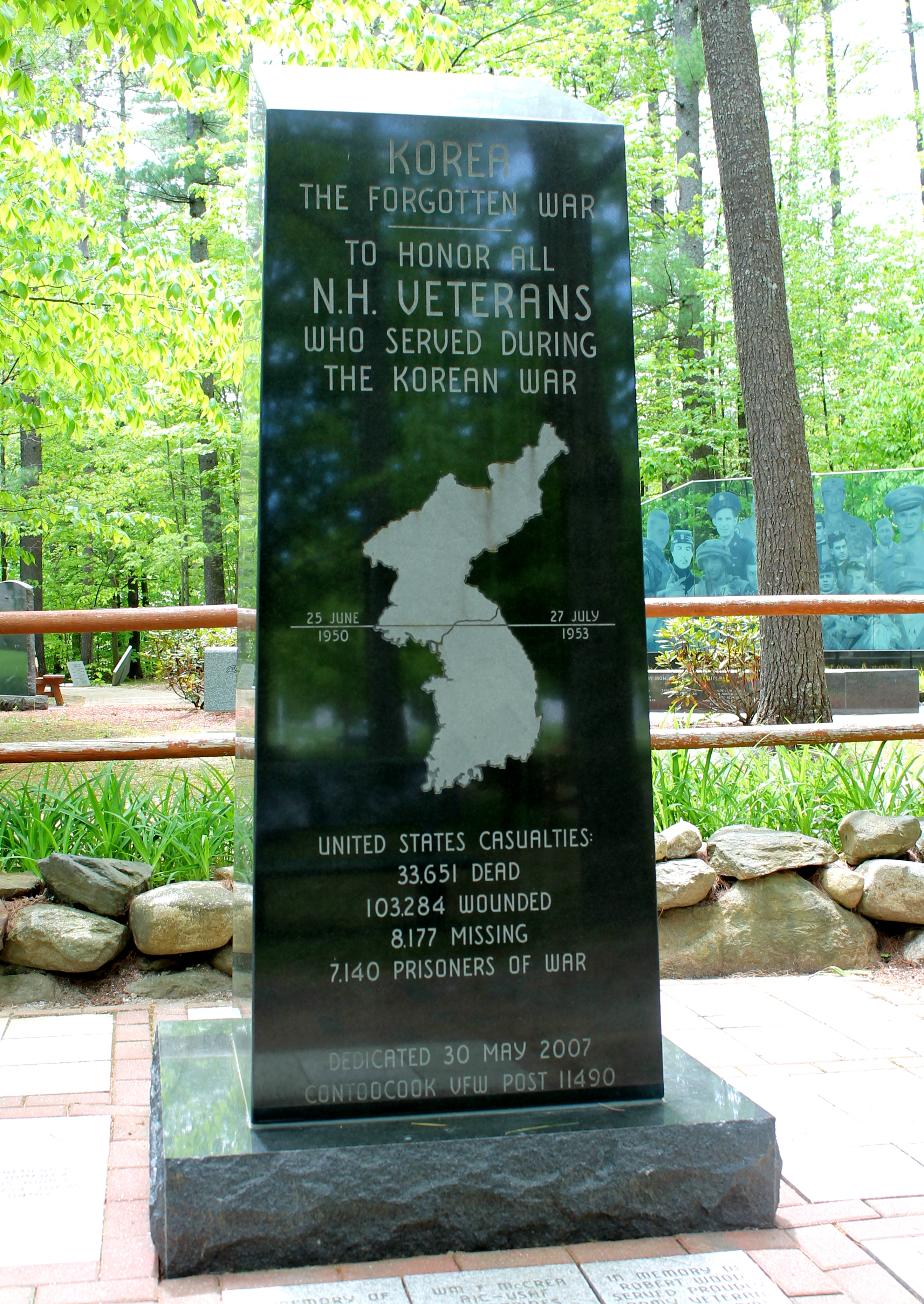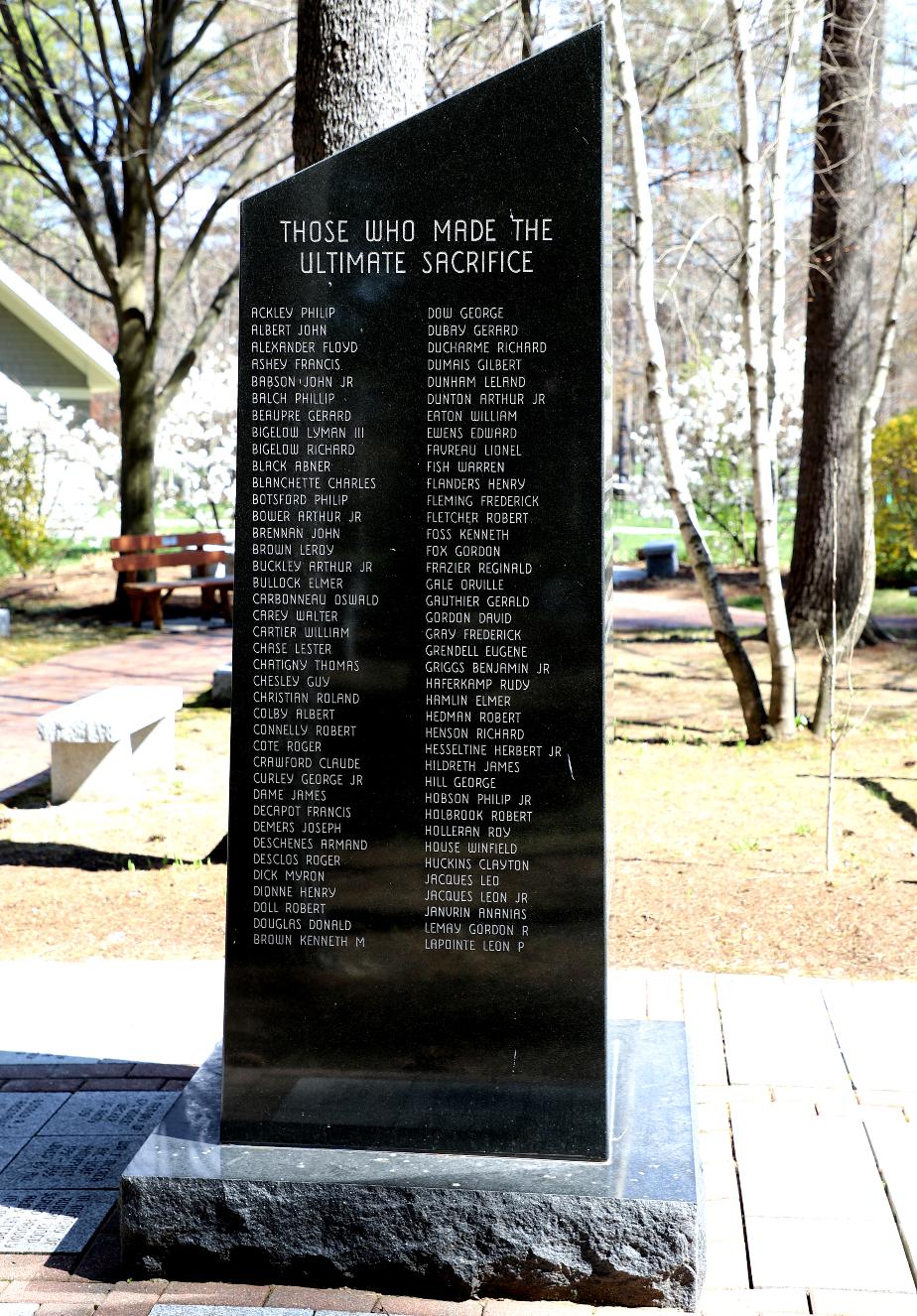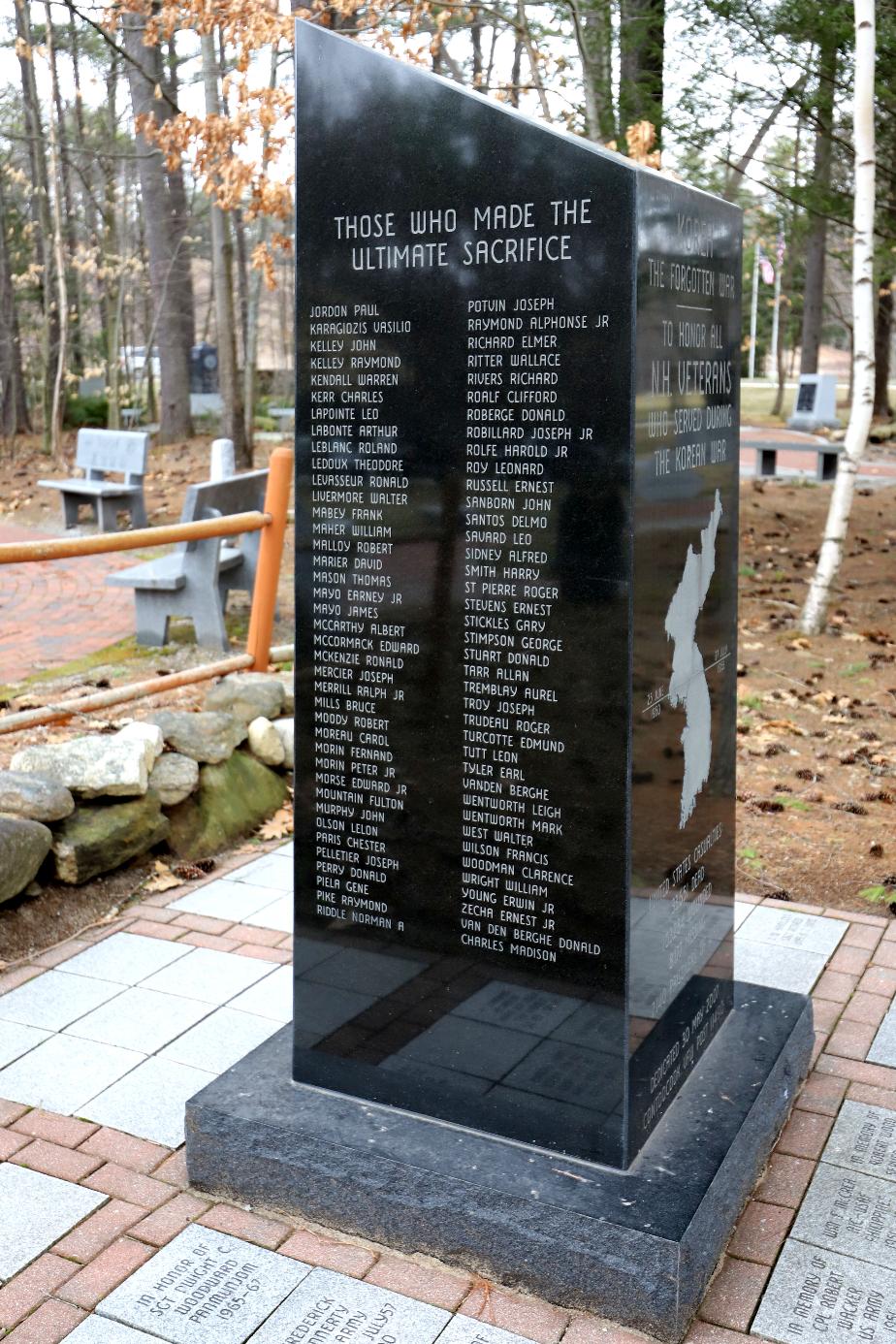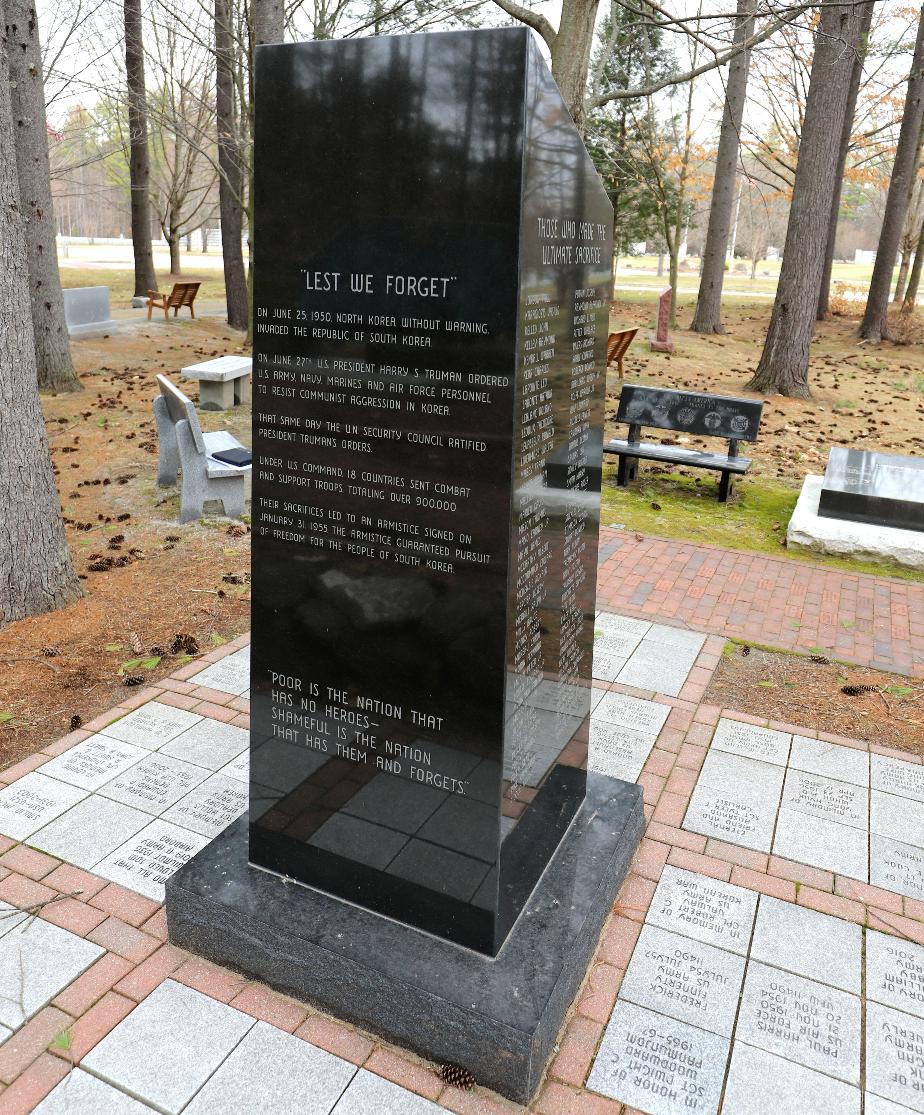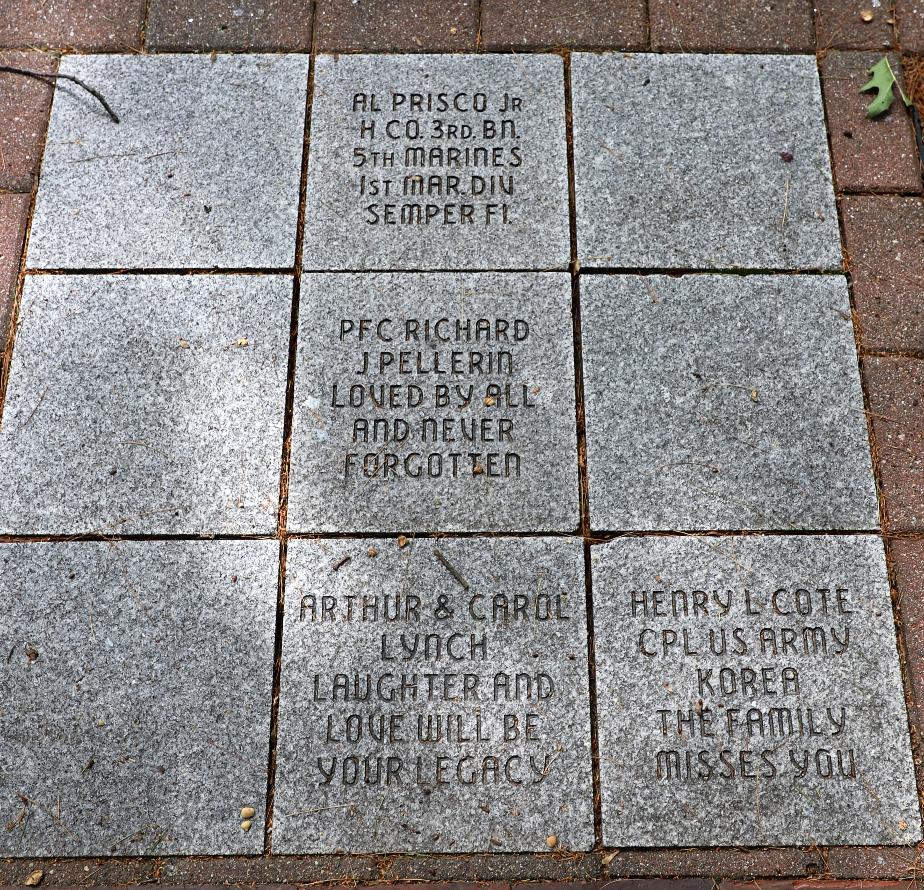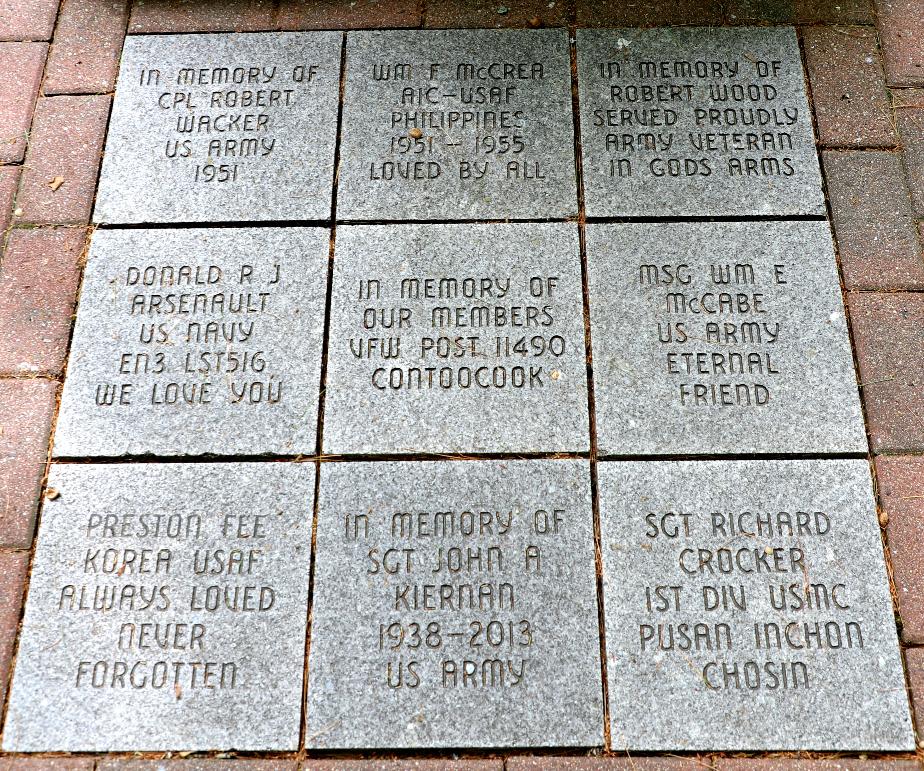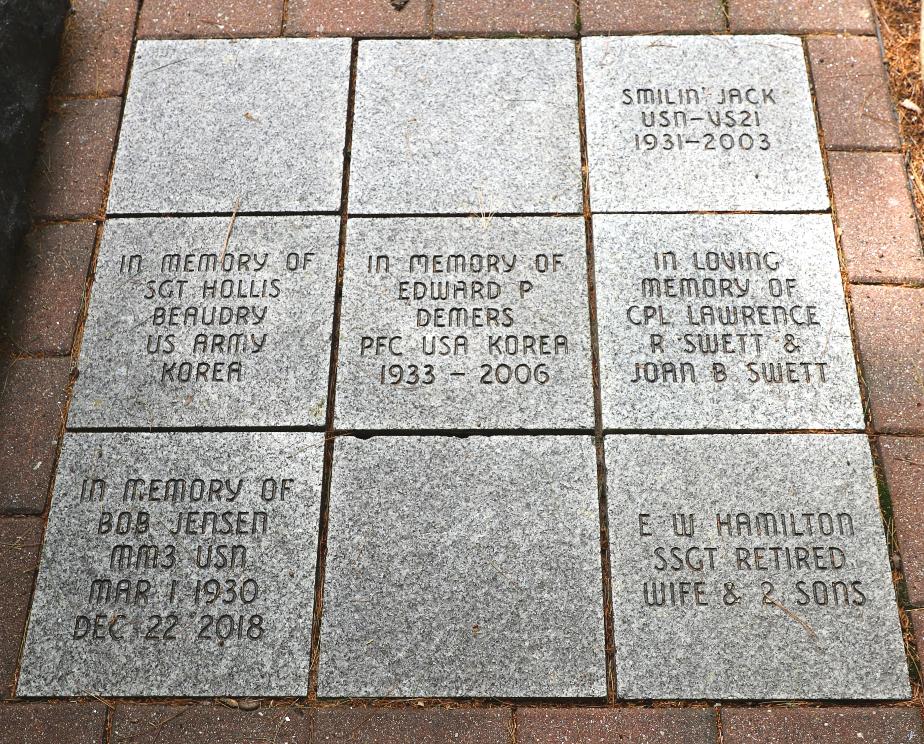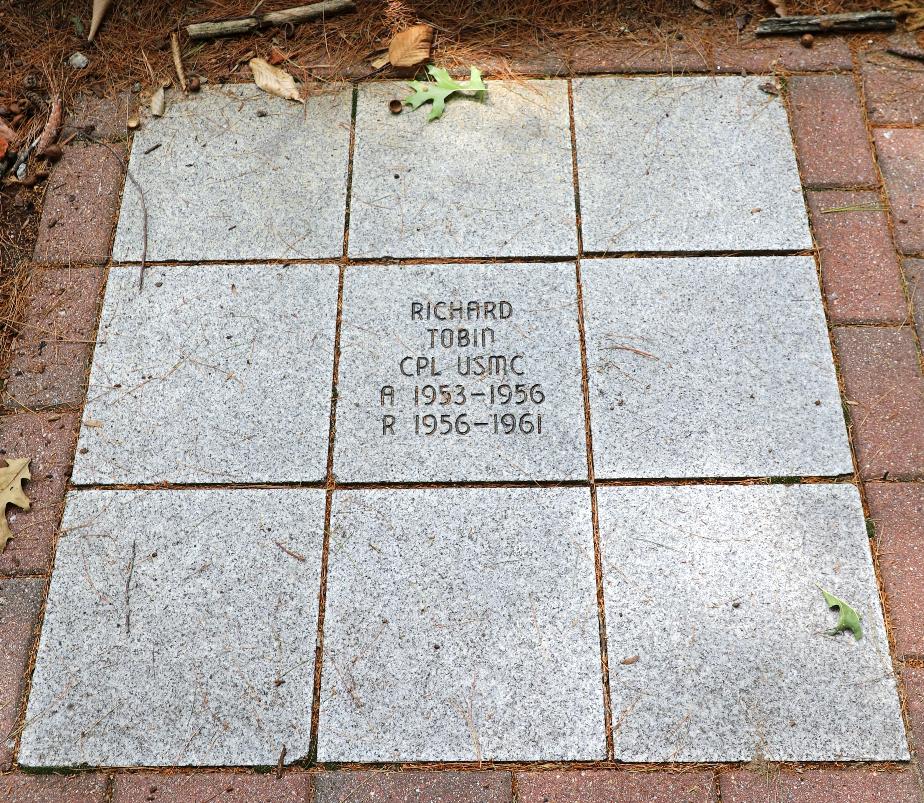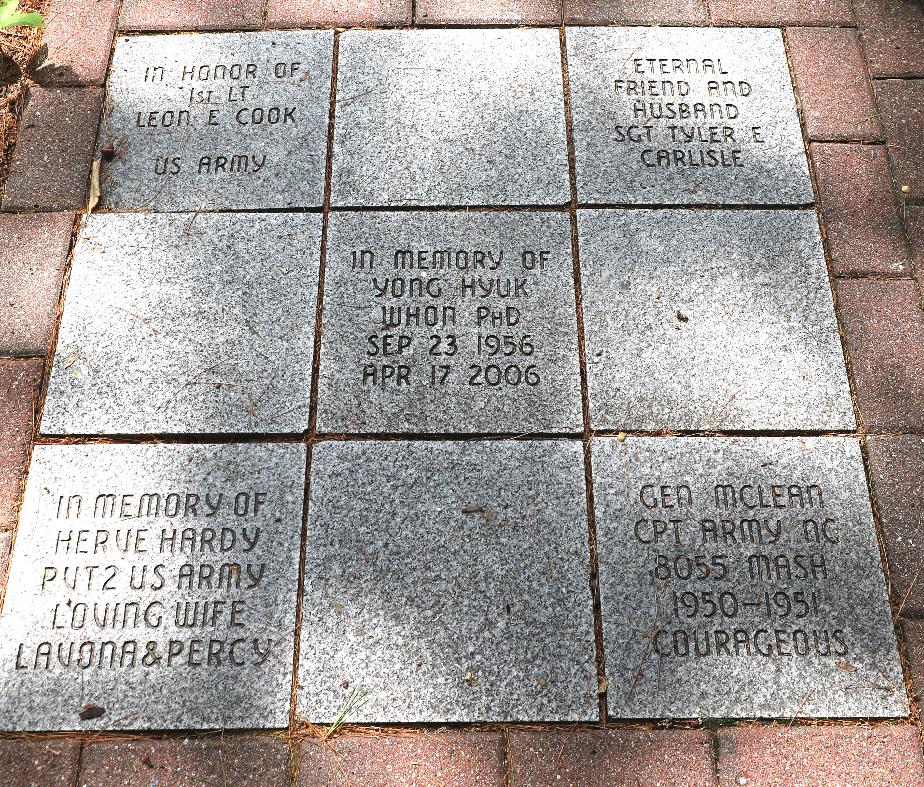 #91 - Contocook NH VFW Post 11490 Bench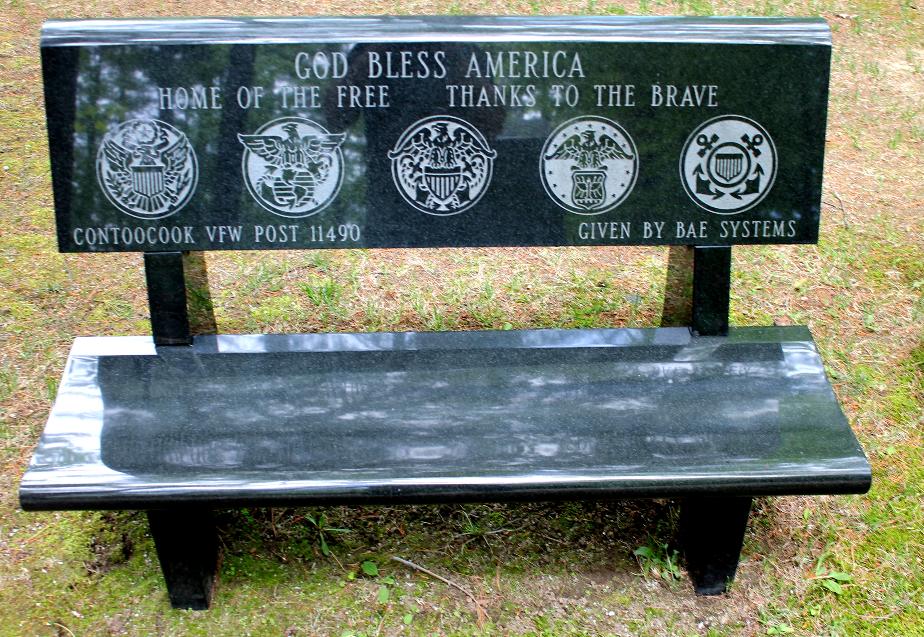 #92 - Fraternity of Free Masons Veterans Bench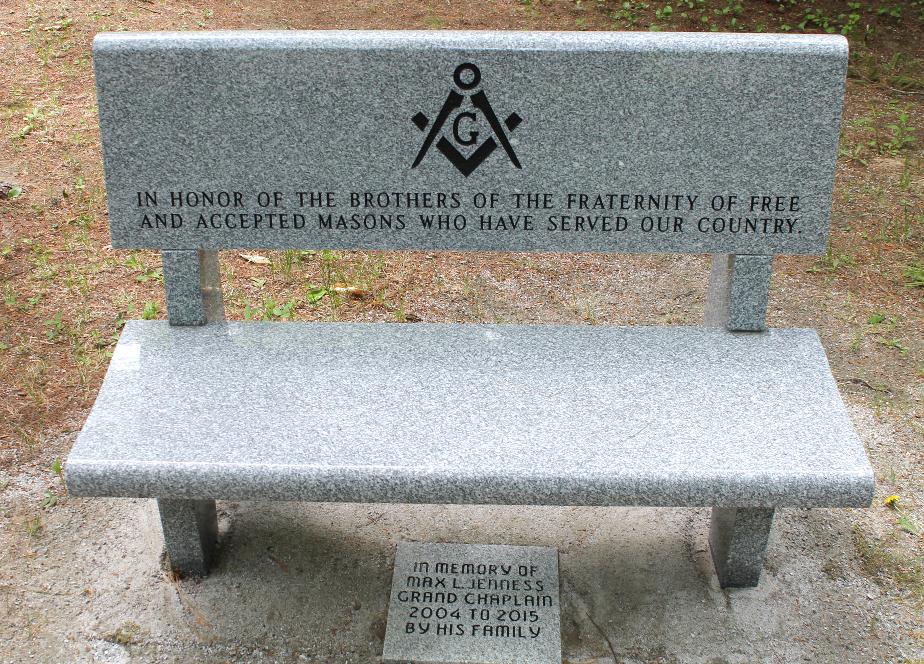 #93 Fourth Marine Division - WWII Memorial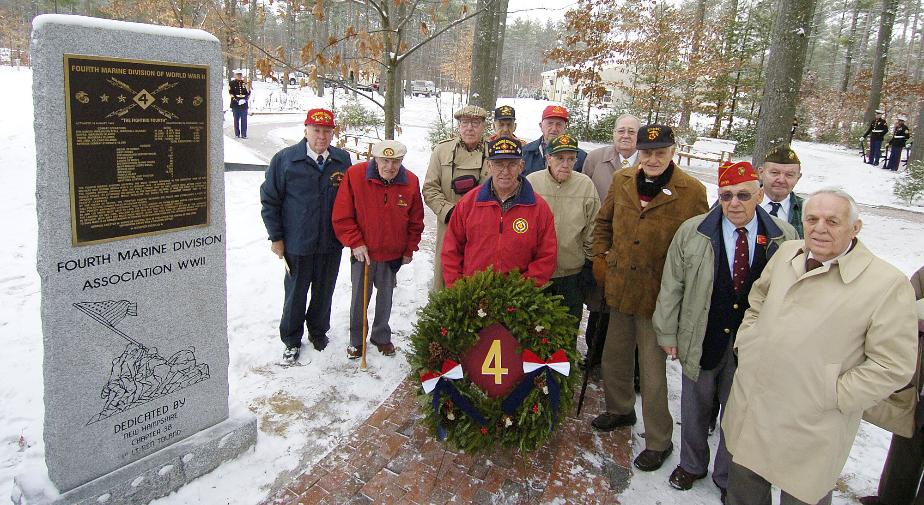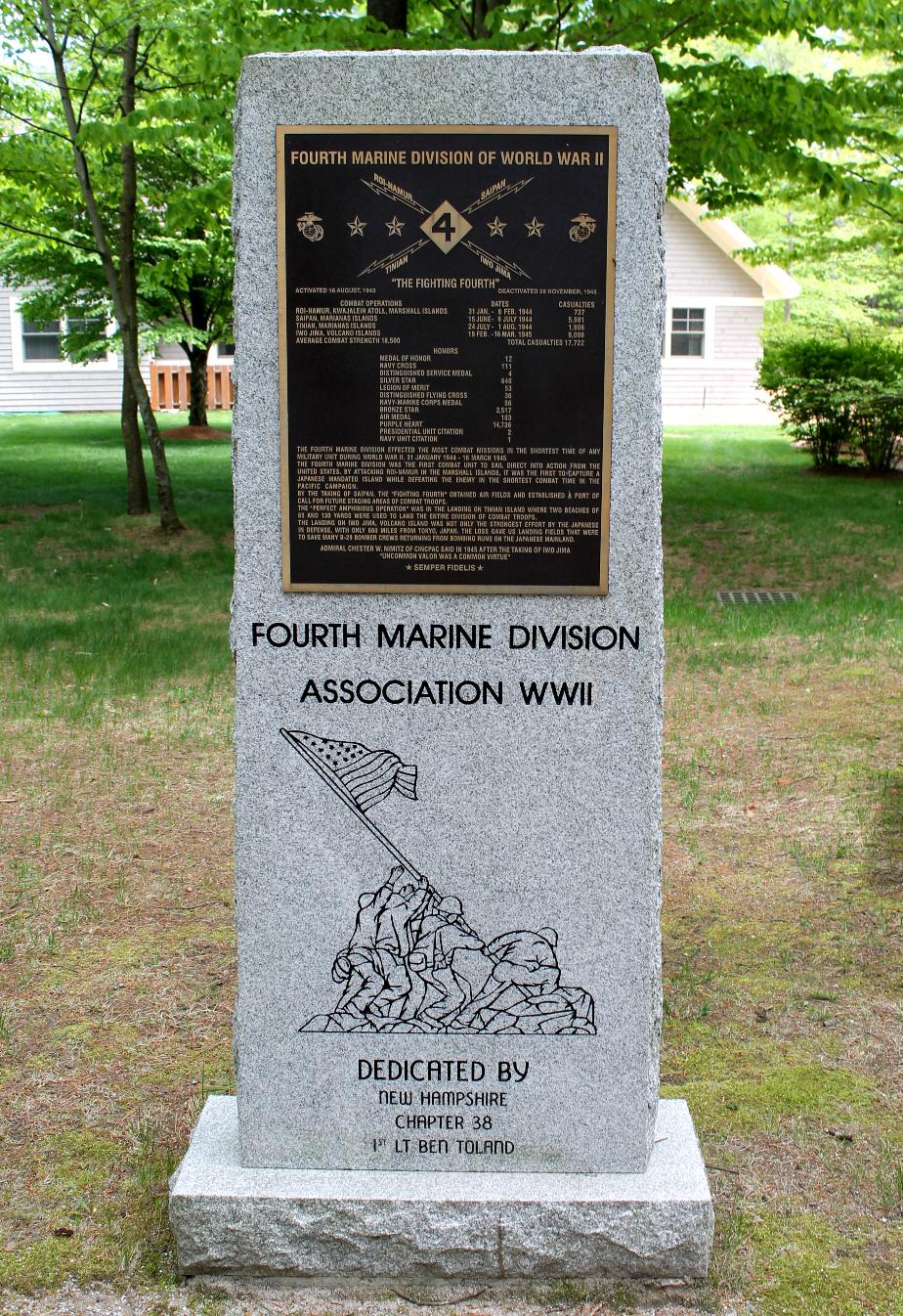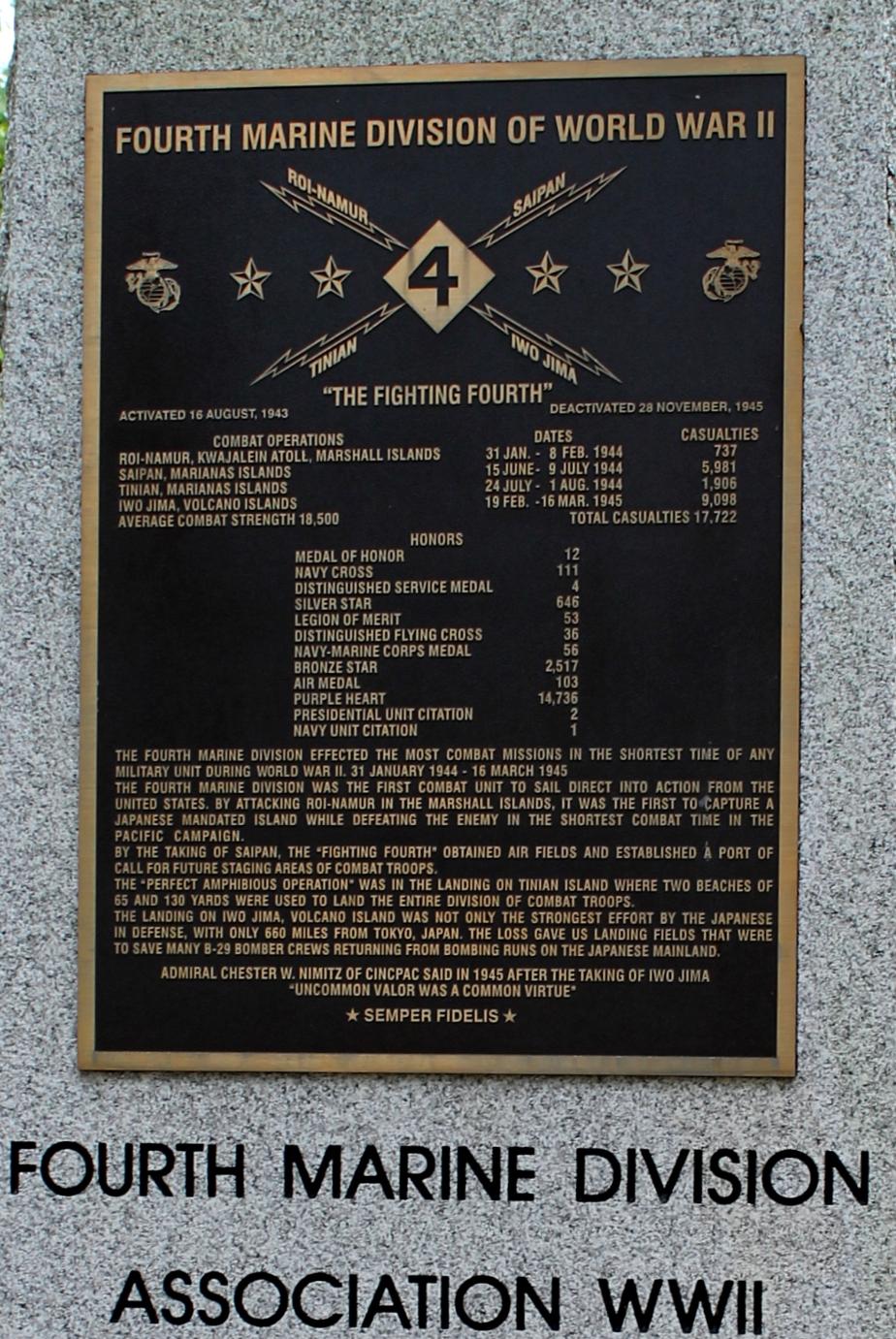 #94 - Fighting Fourth - Iwo9 Jima Marines Memorial Bench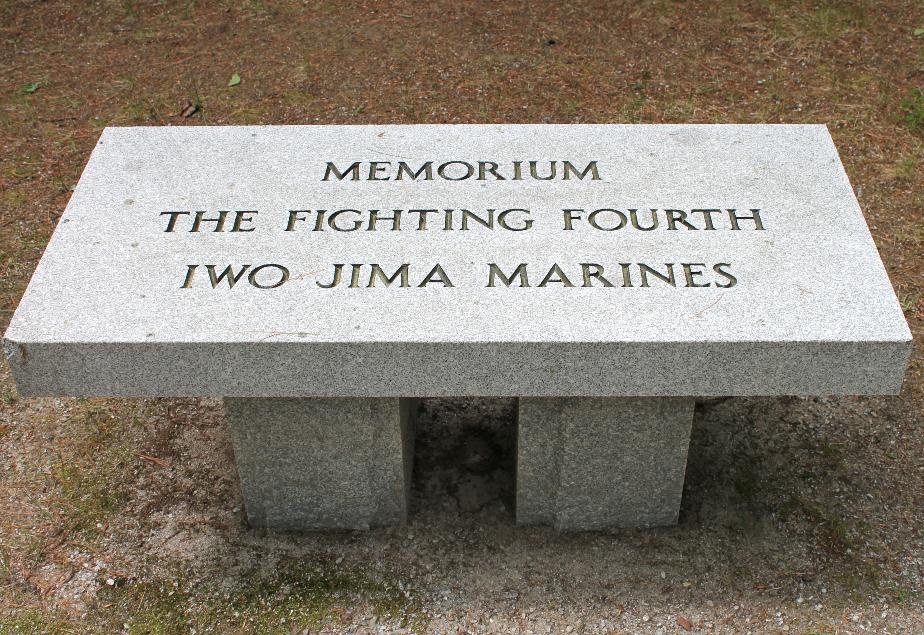 #96 - American Legion Firing Squad - Post 48 Hudson NH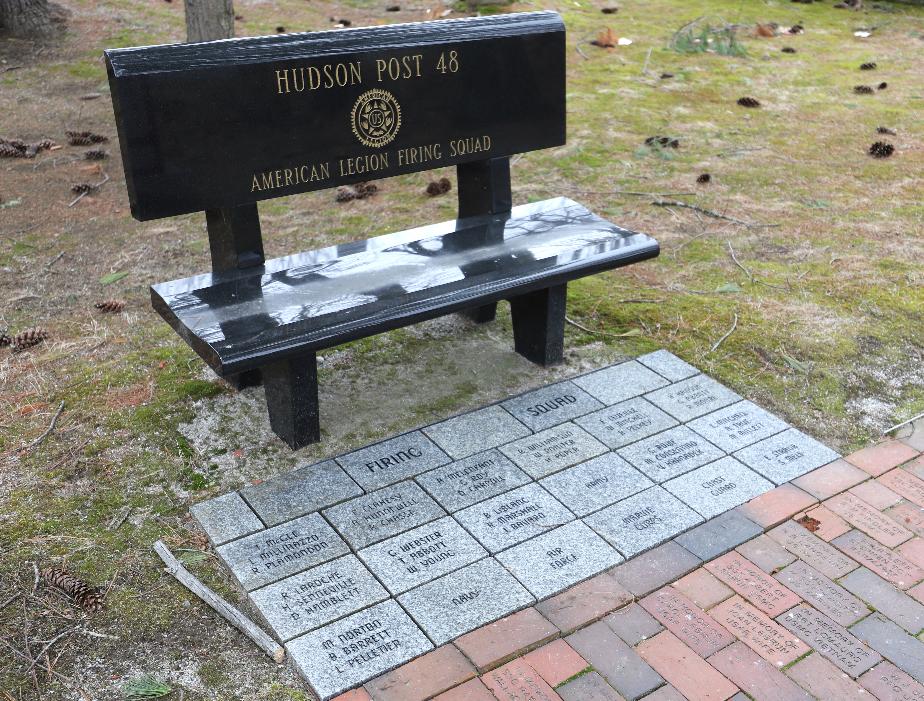 #97 - Combat Wounded Veterans - Purple Heart Memorial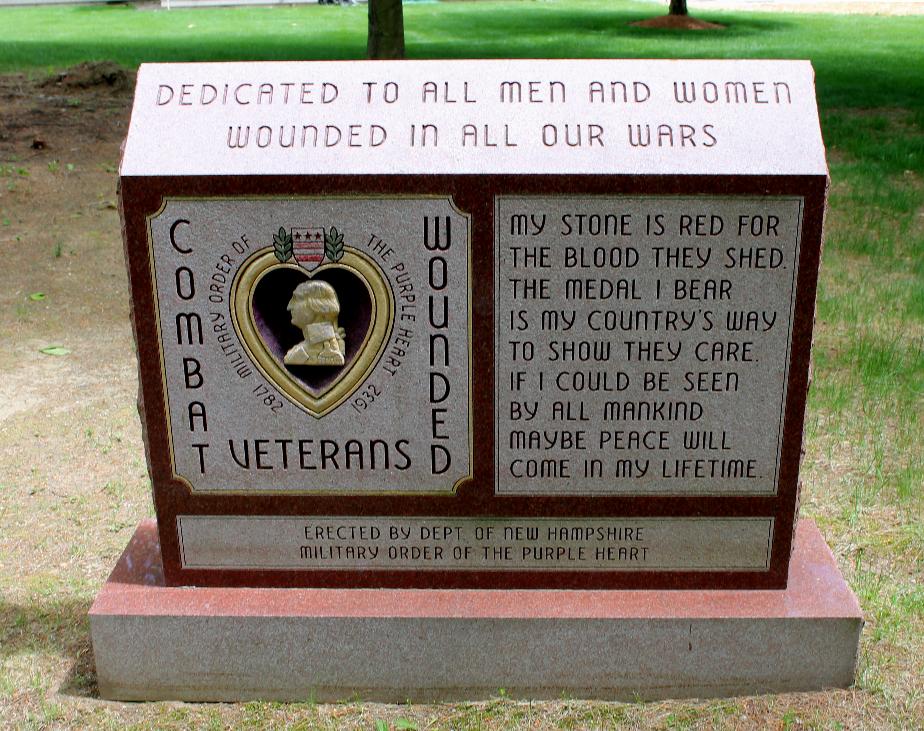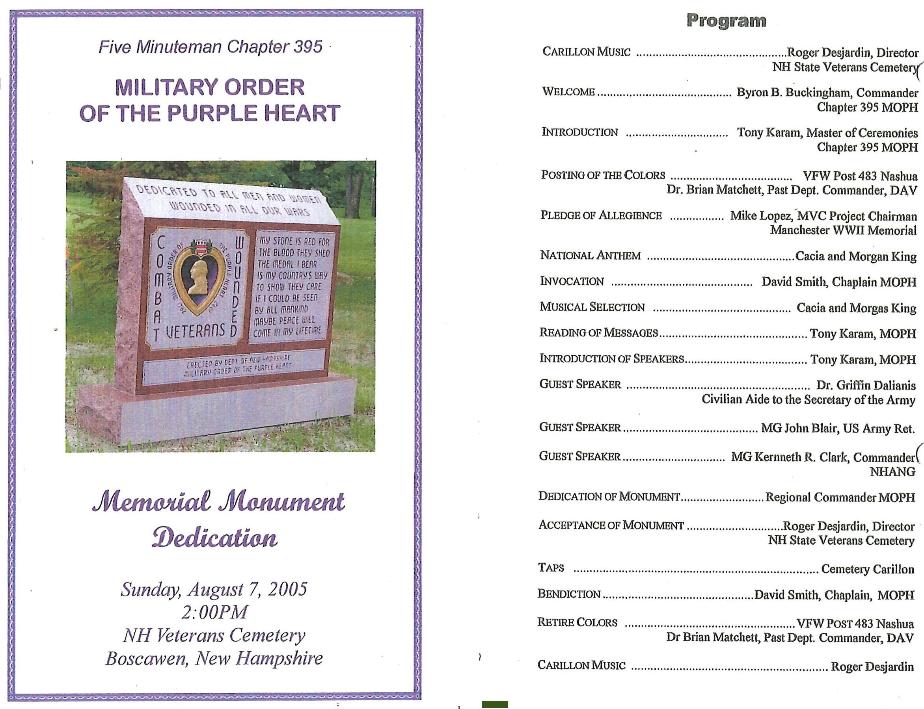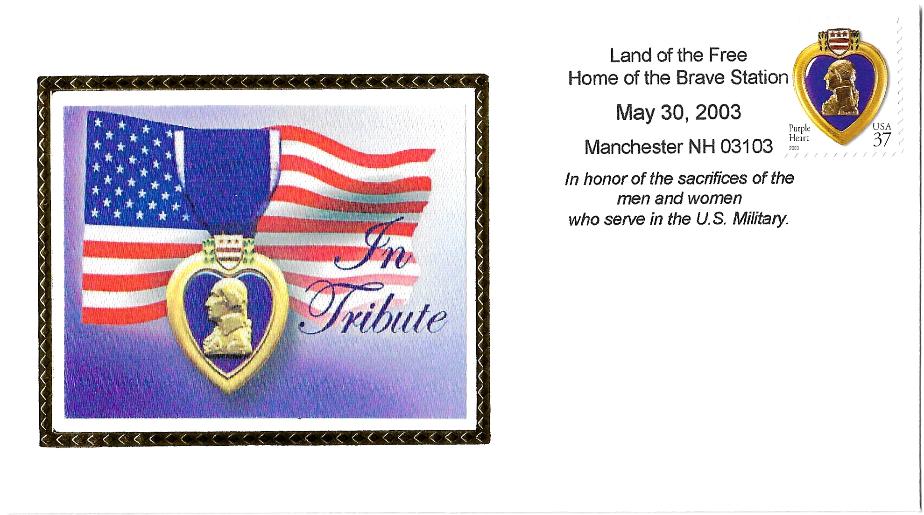 #98 - Veterans Helping Veterans Bench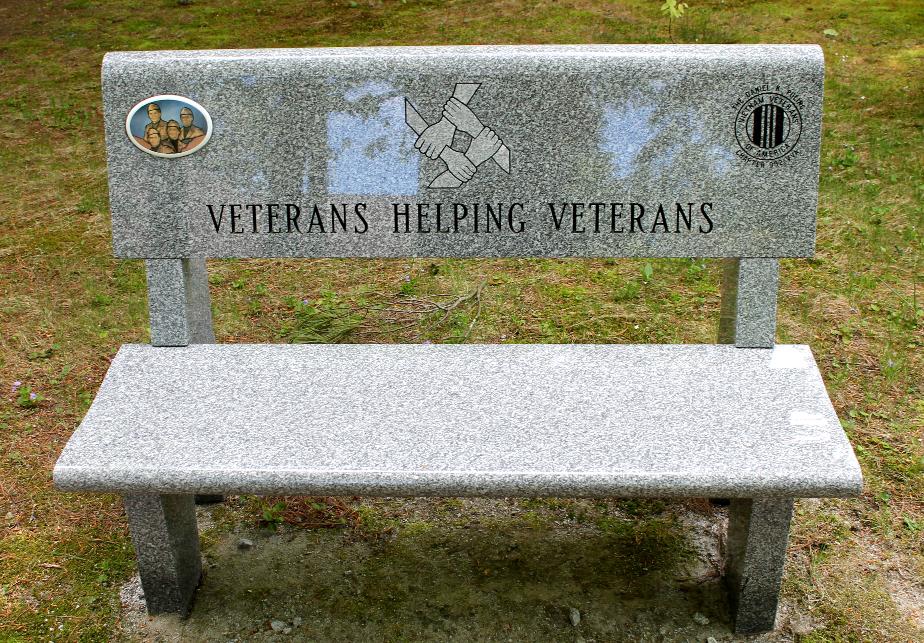 #99 - Vietnam Veterans of America - Central NH Chapter 41 Bench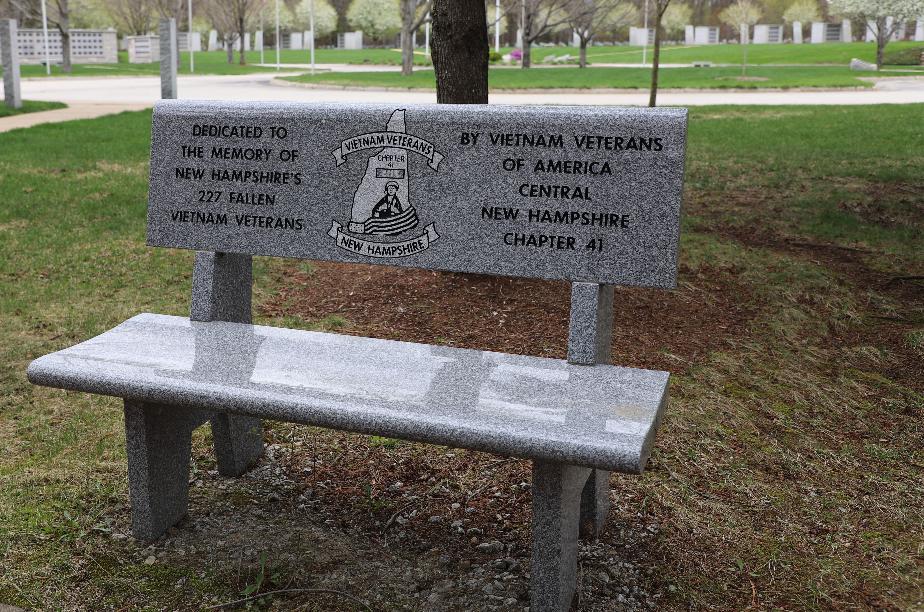 Abraham Lincoln's Gettysburg Address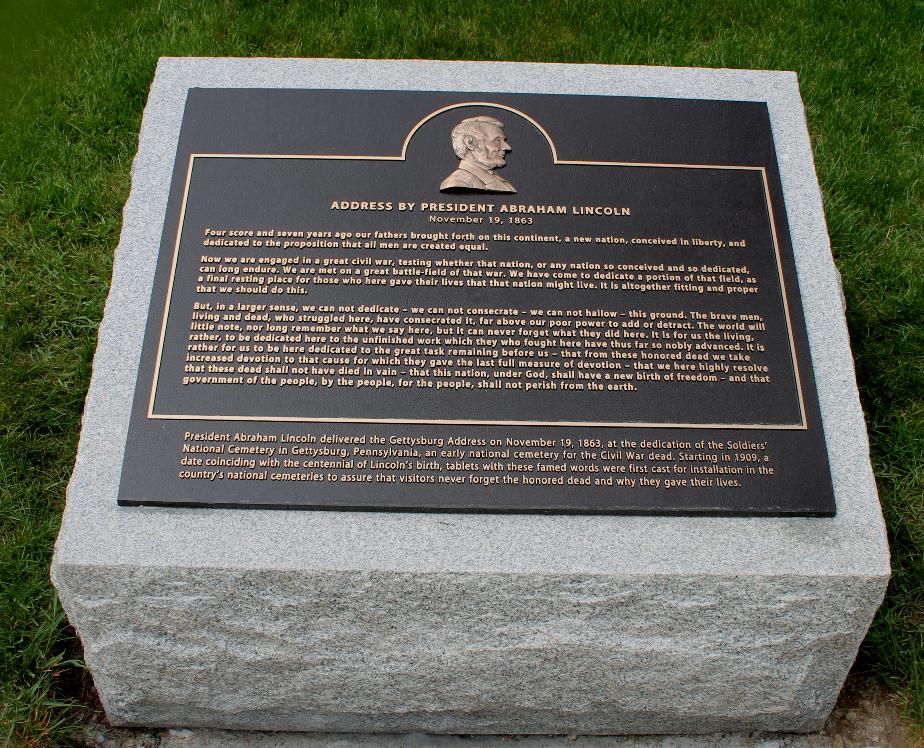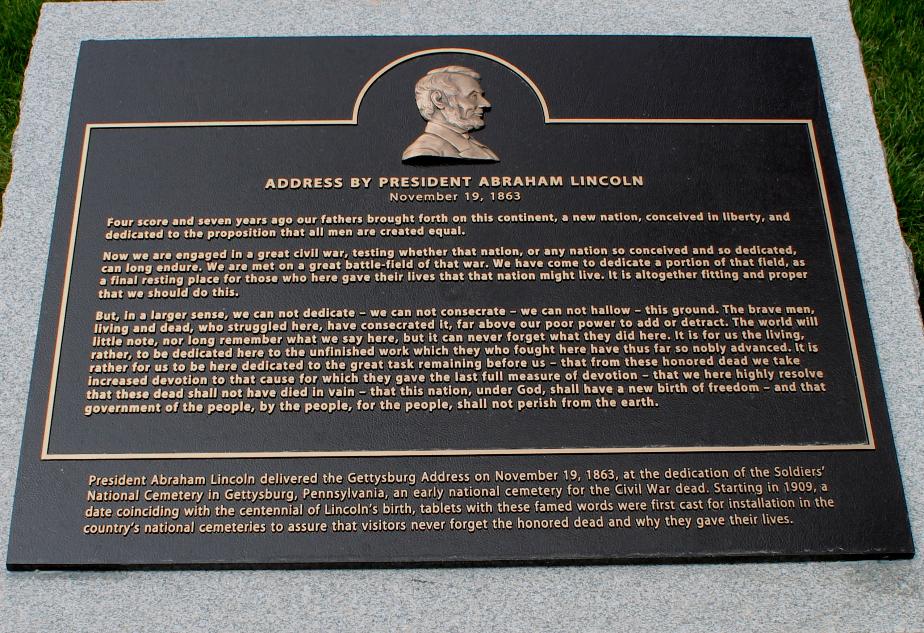 Twenty Points of New Hampshire Military History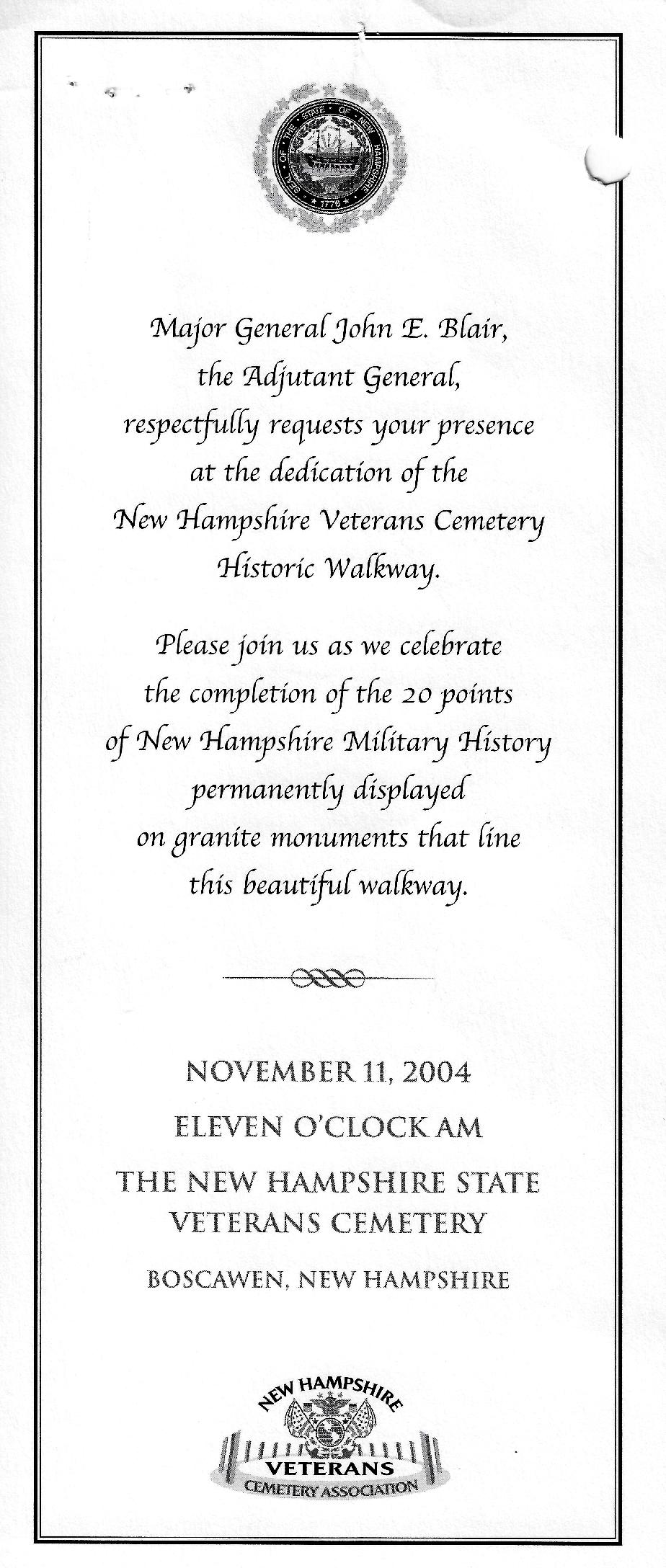 NH Recipients of the Medal of Honor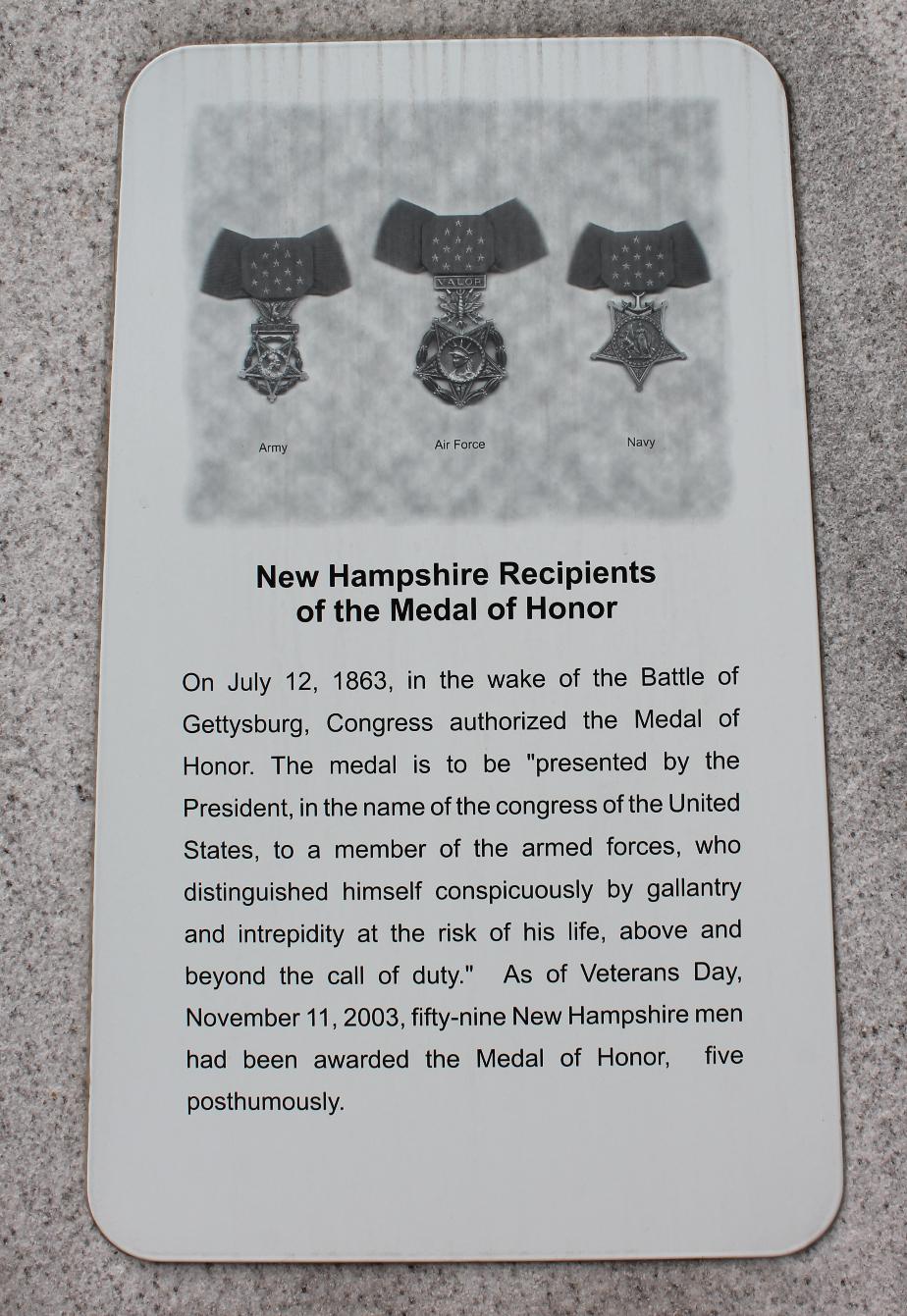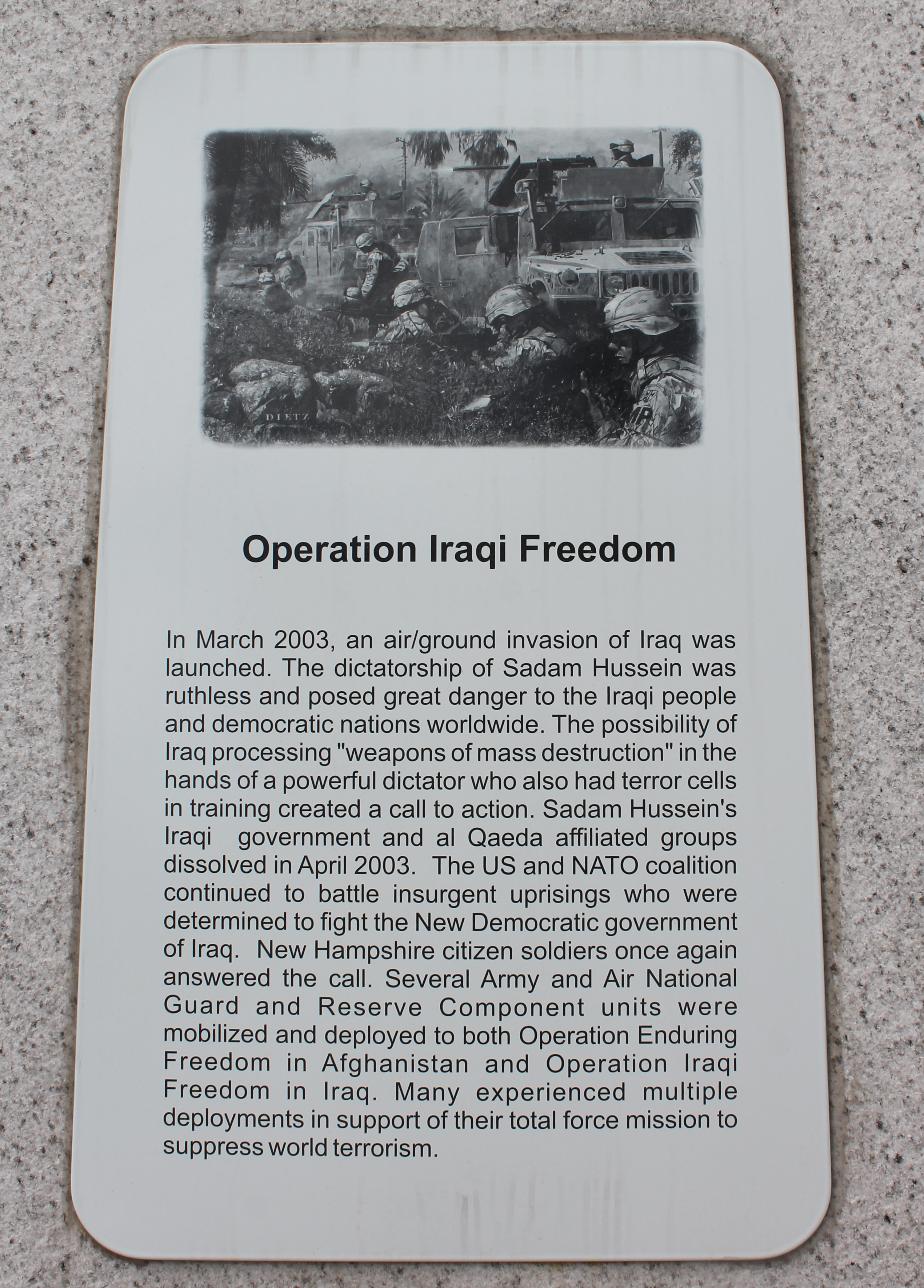 Operation Enduring Freedom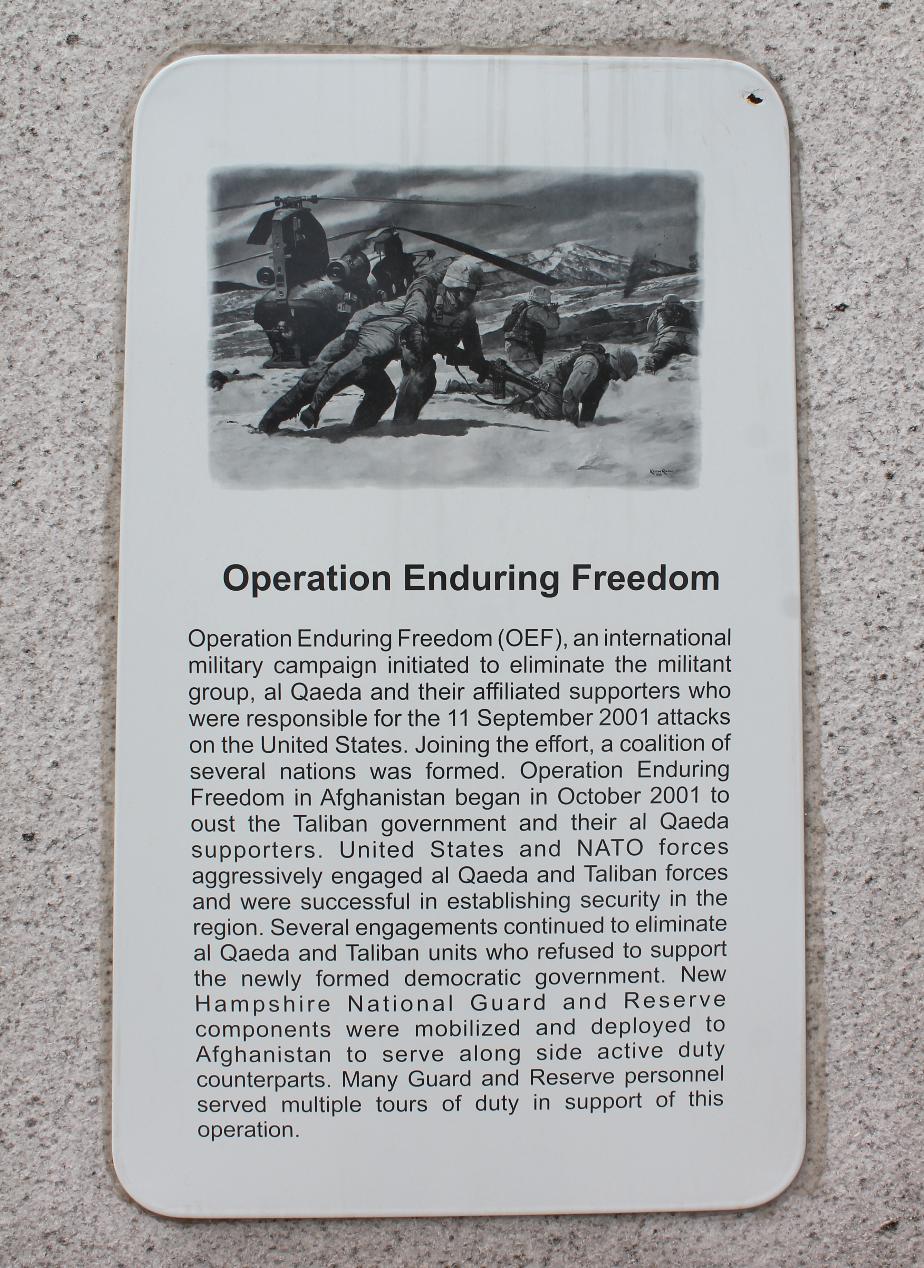 Operation Desert Shield / Desert Storm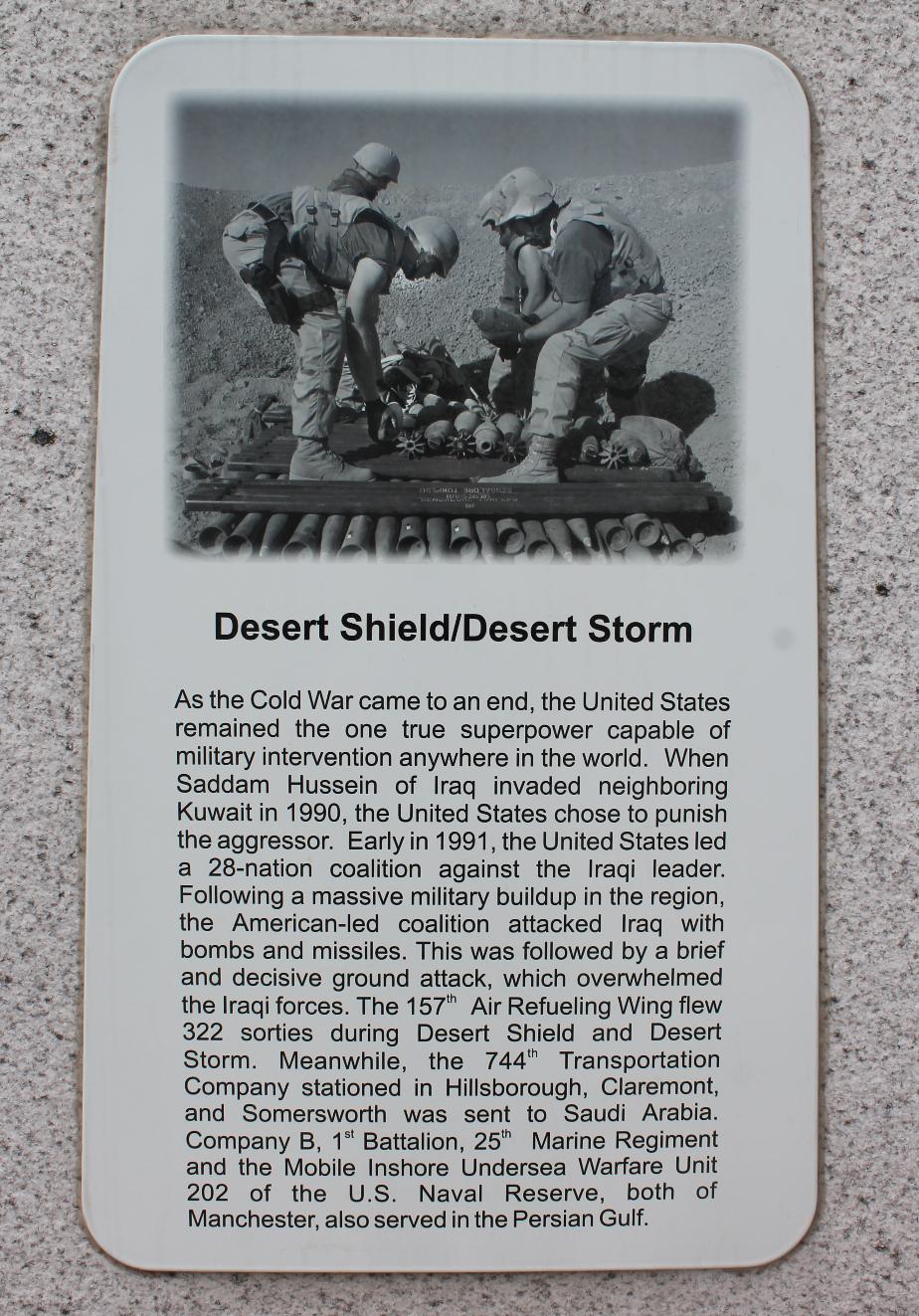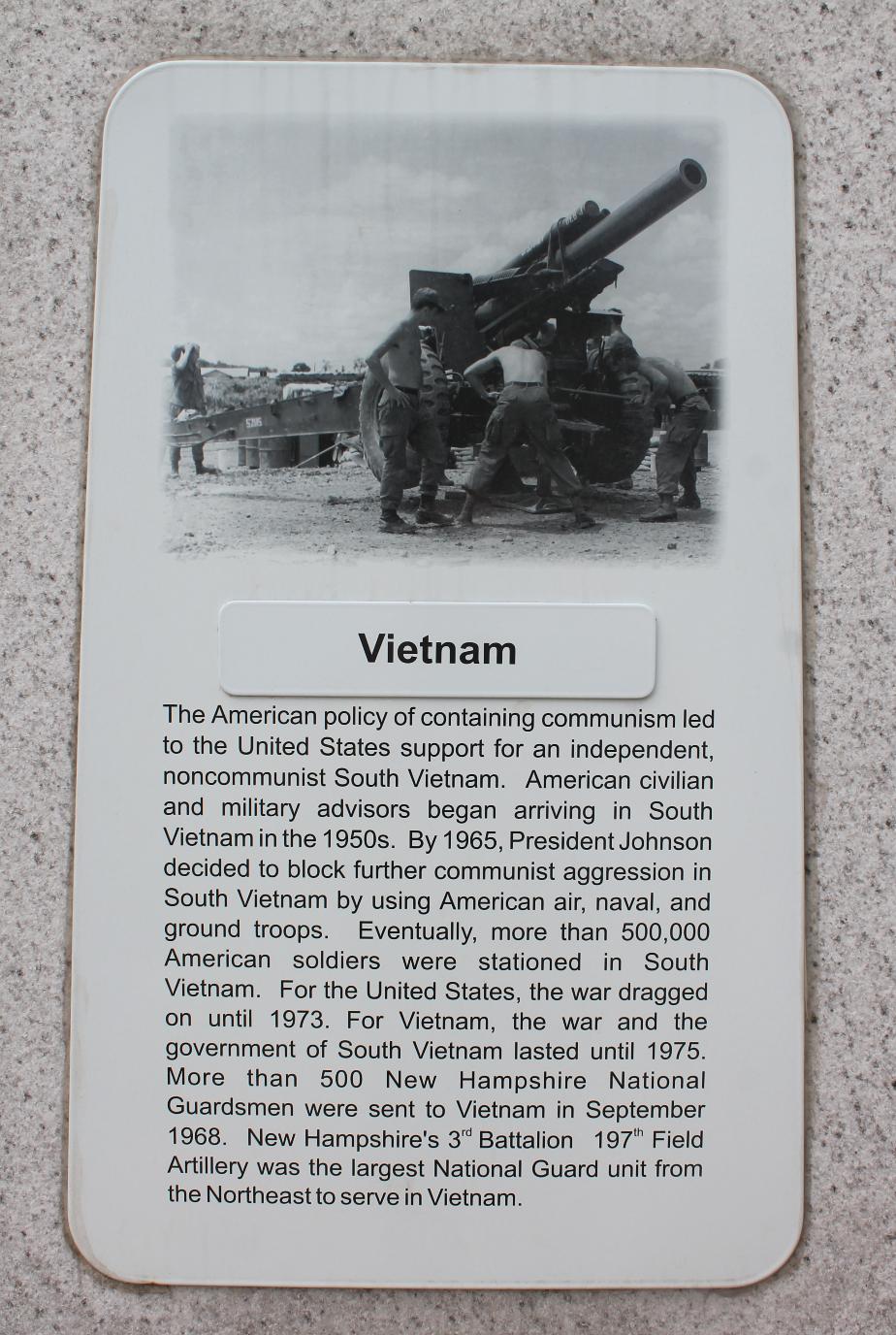 Pease Air Force Base & Strategic Air Command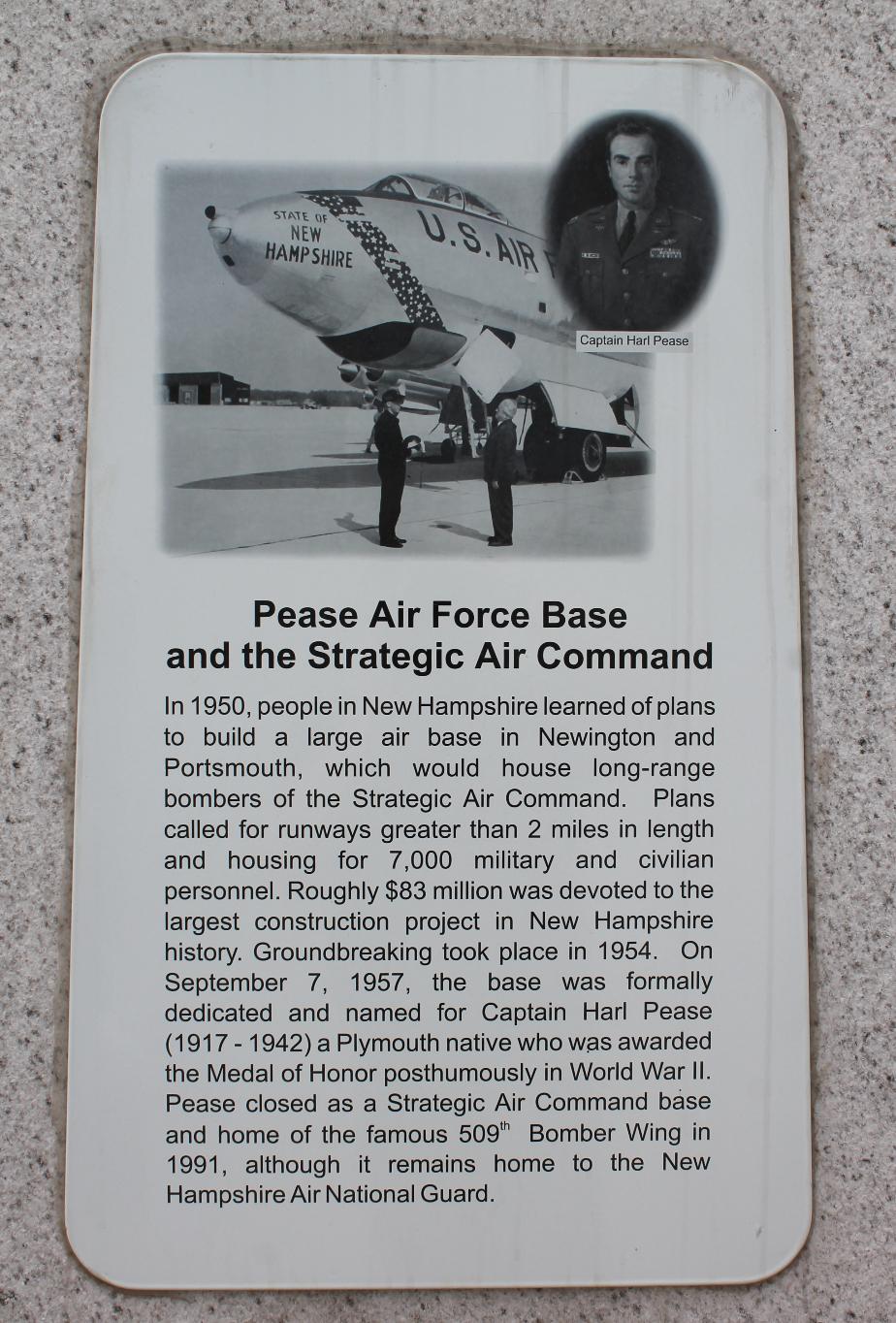 Korea - The Forgotten War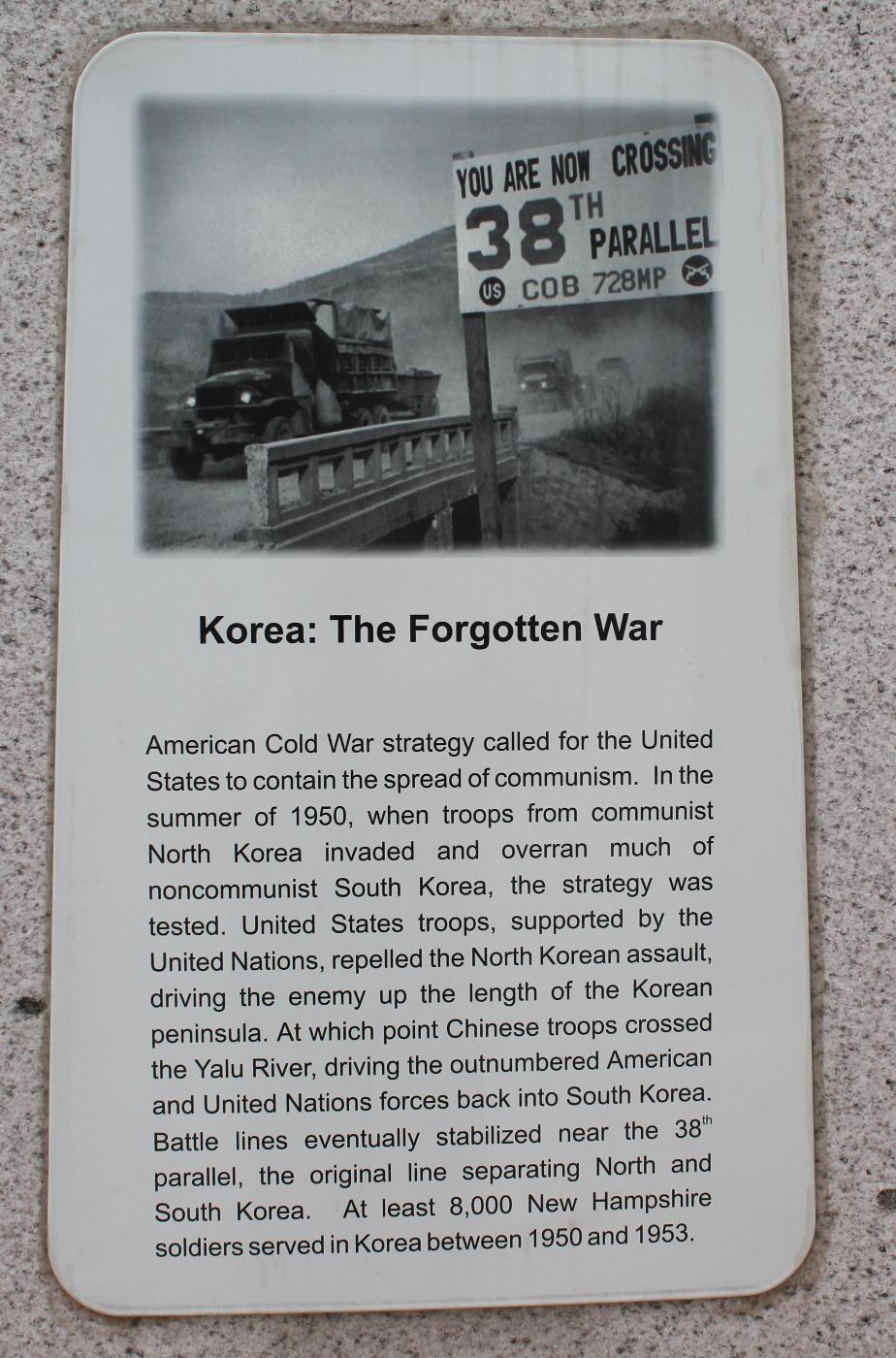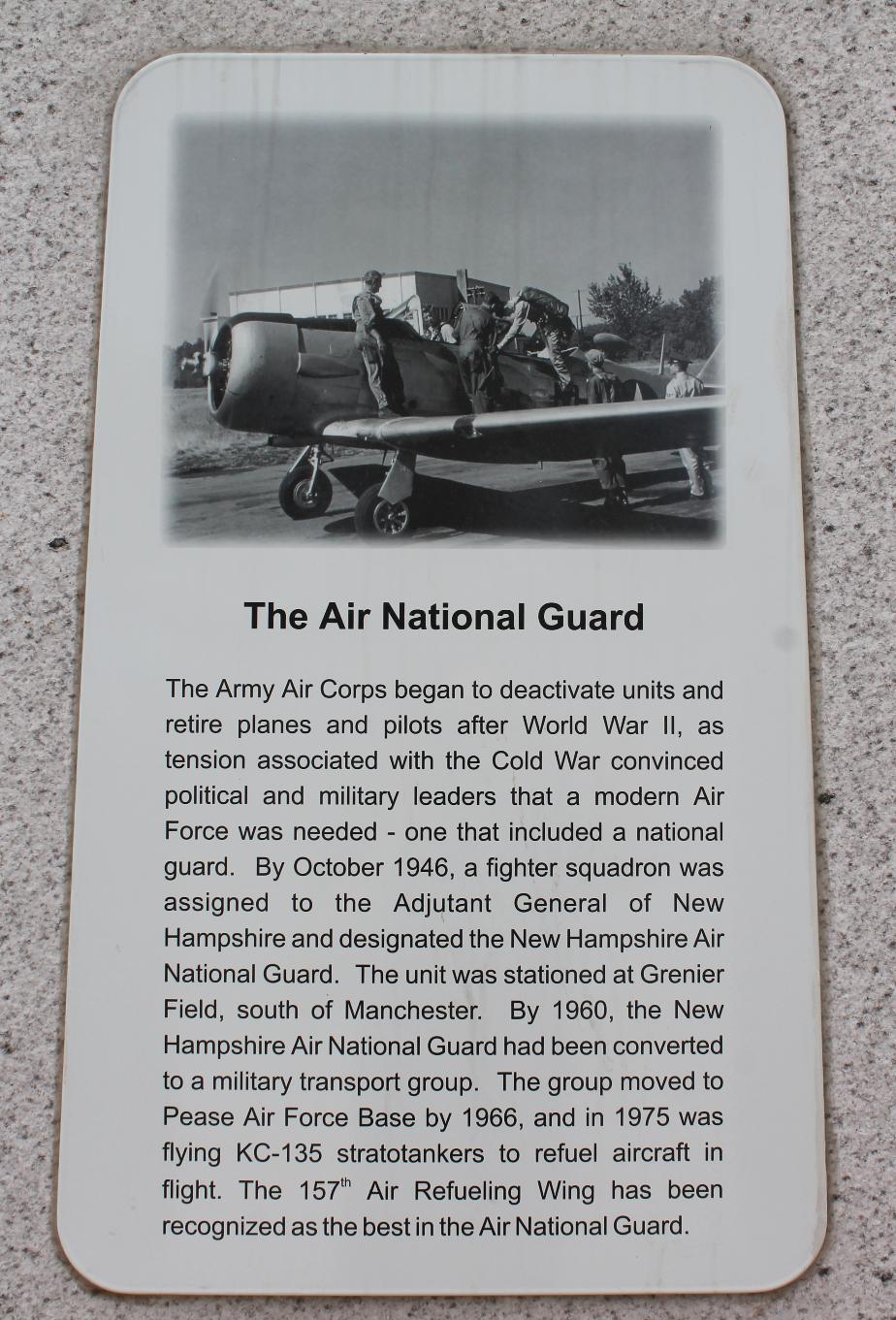 World War II and Corporal Rene Gagnon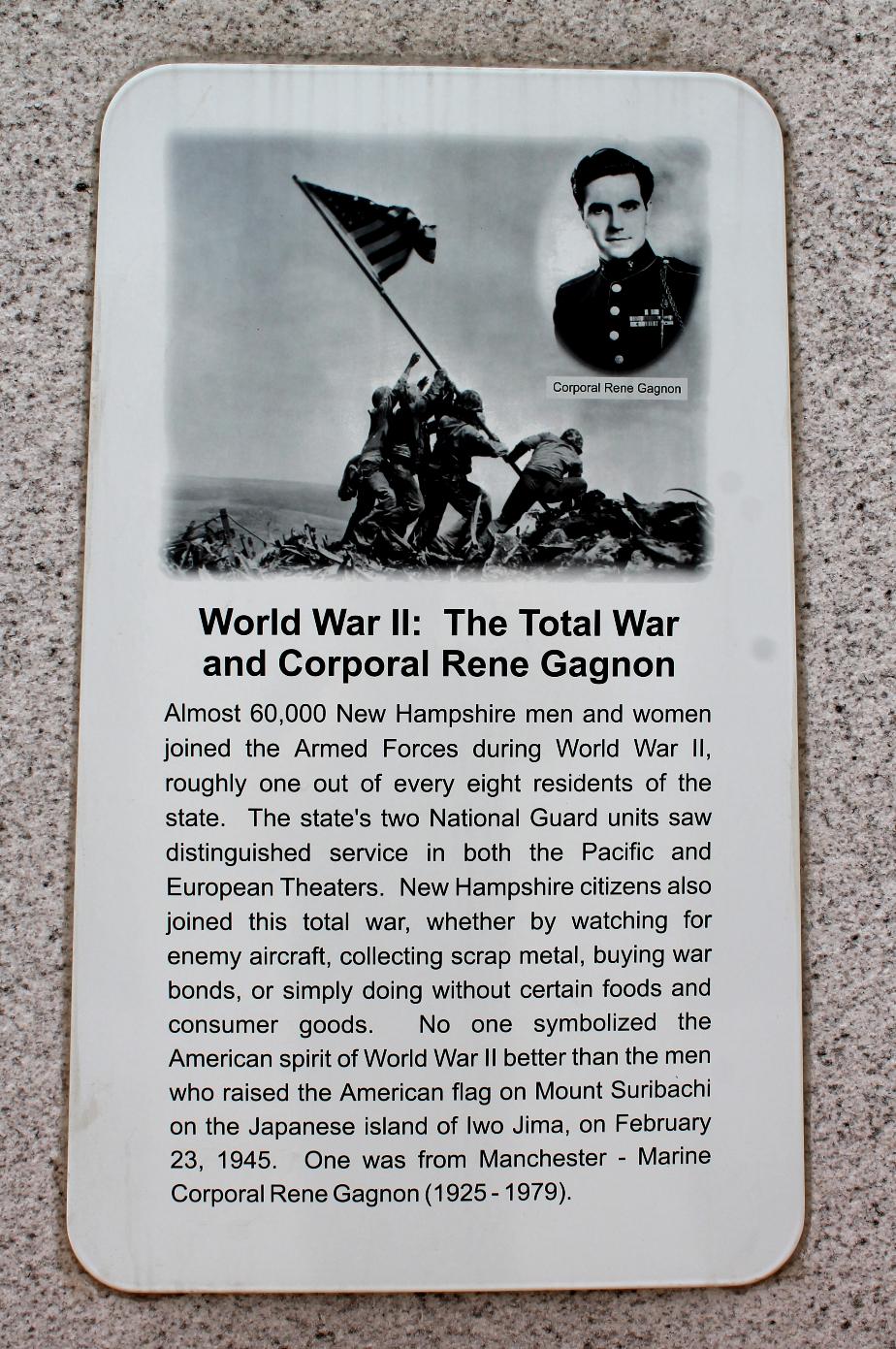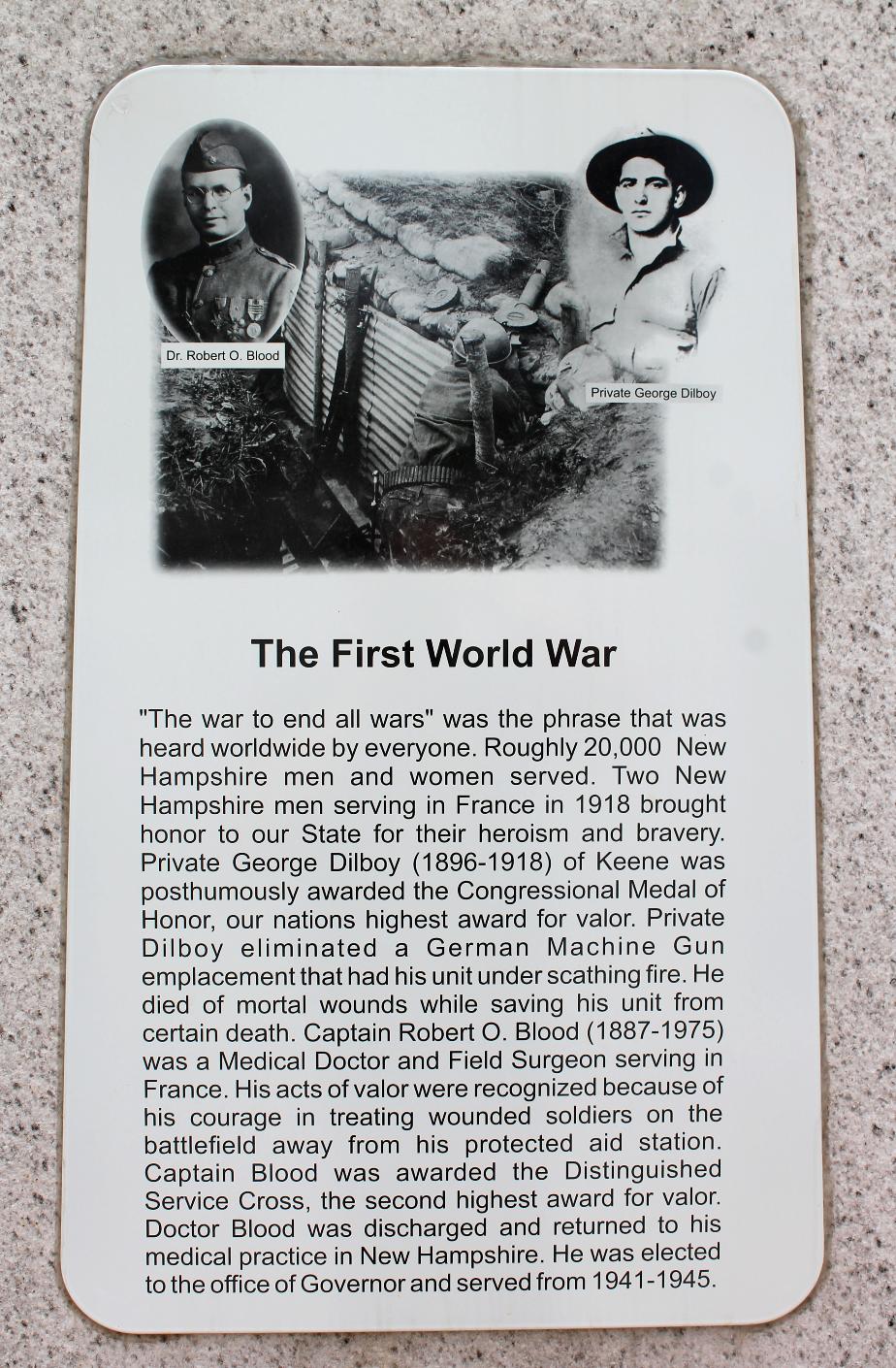 Birth of the New Hampshire National Guard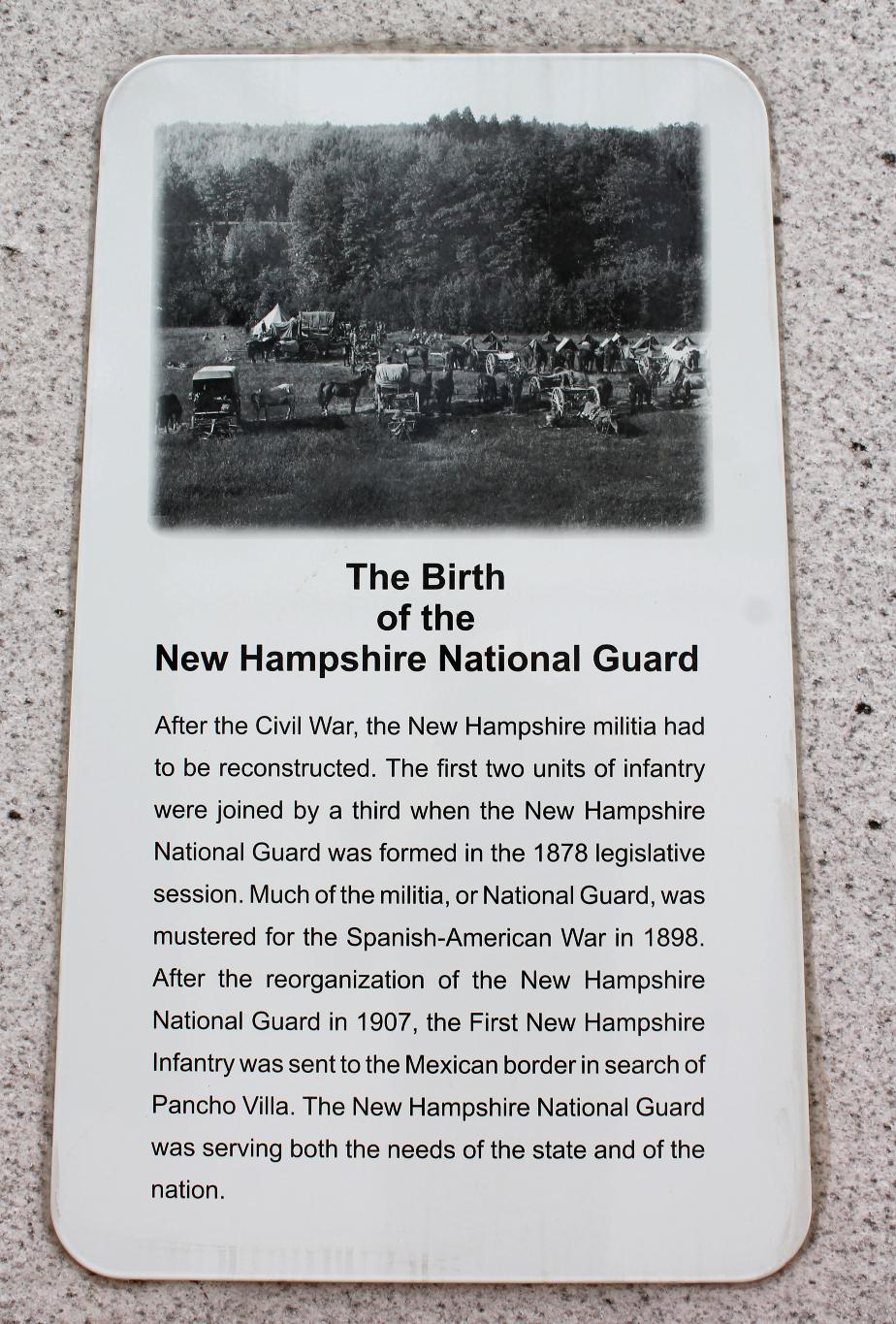 Hariet Patience Dame & the Birth of Combat Nursing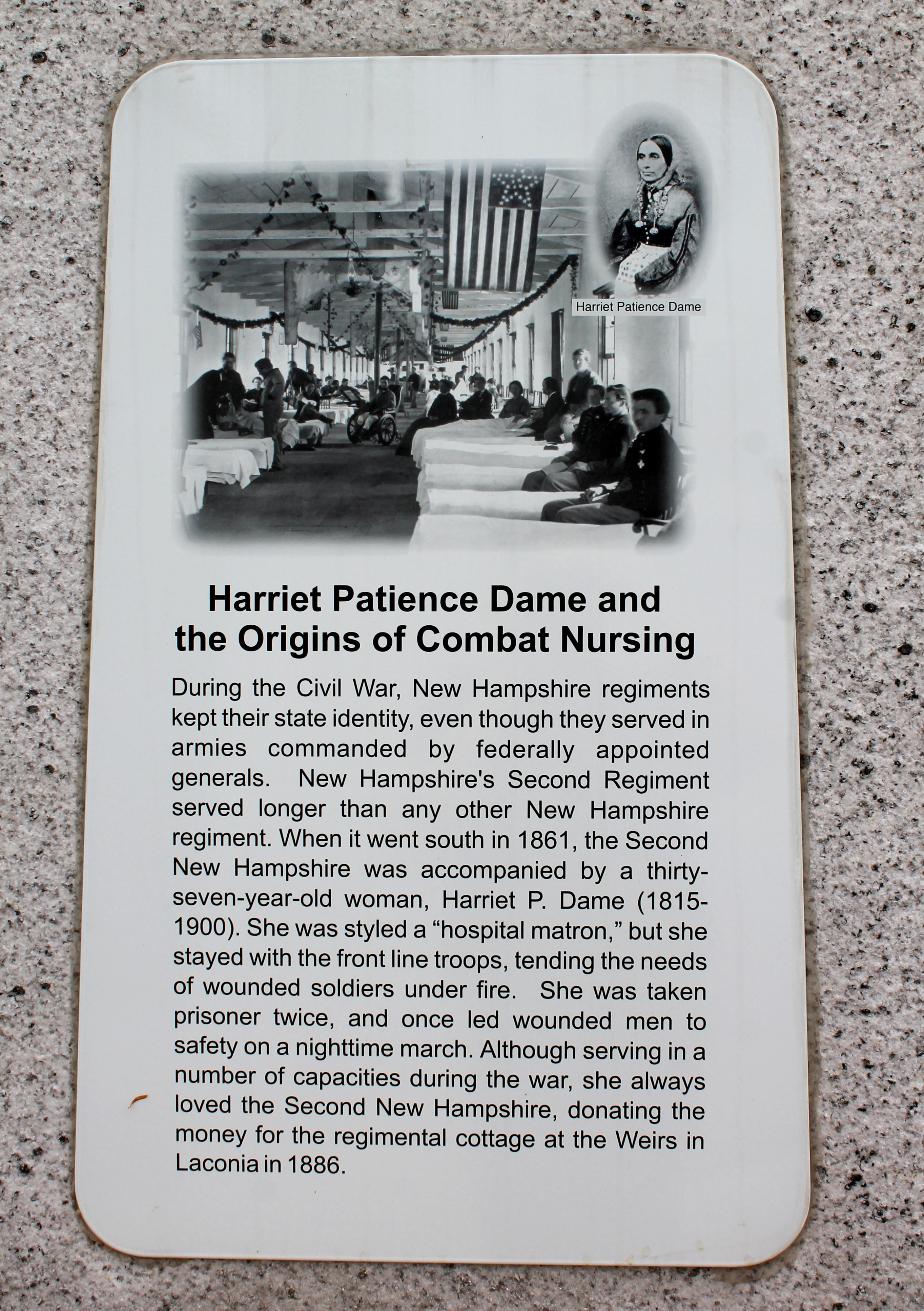 The Great Rebellion & Colonel Edward Cross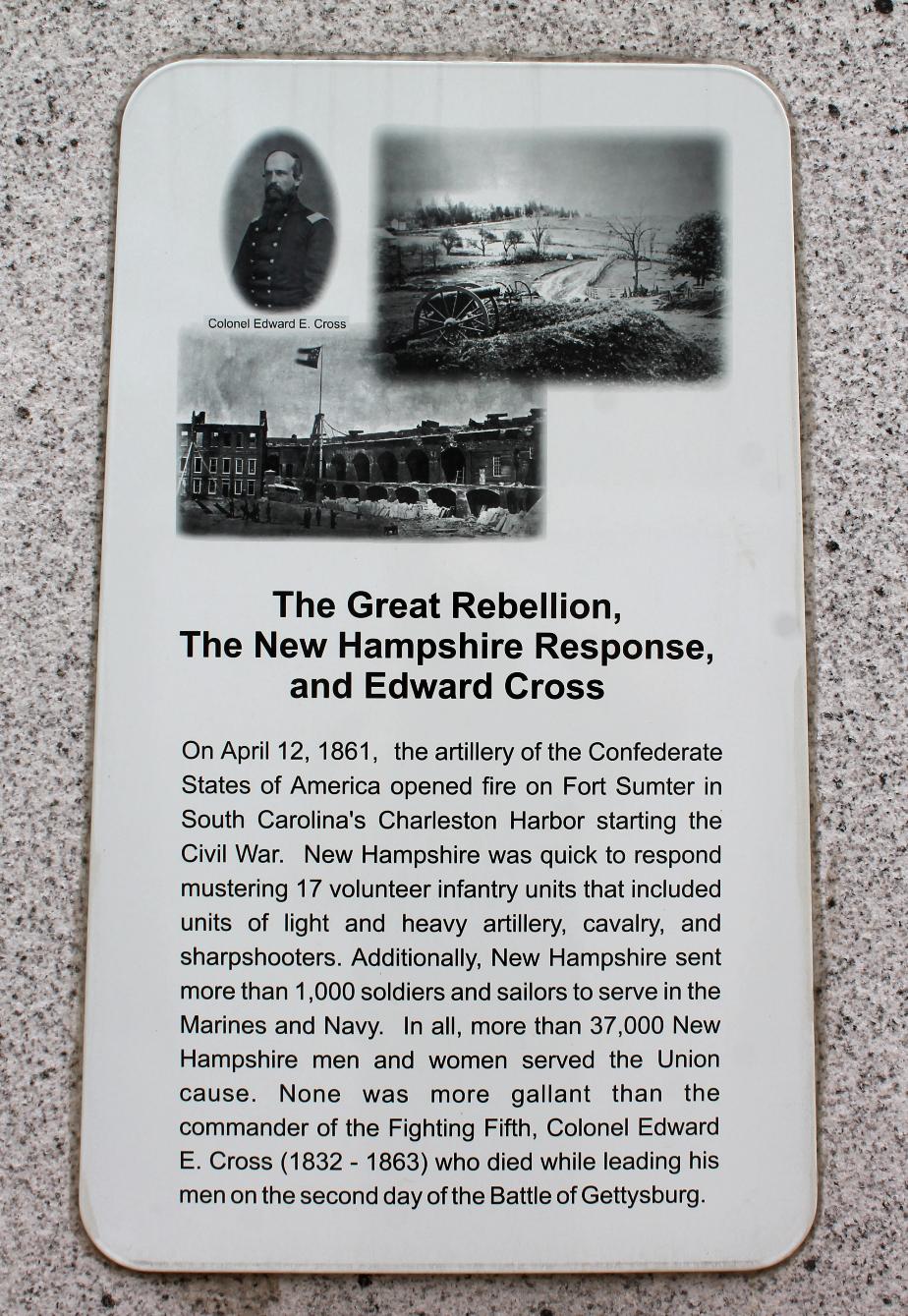 Franklin Pierce and the War with Mexico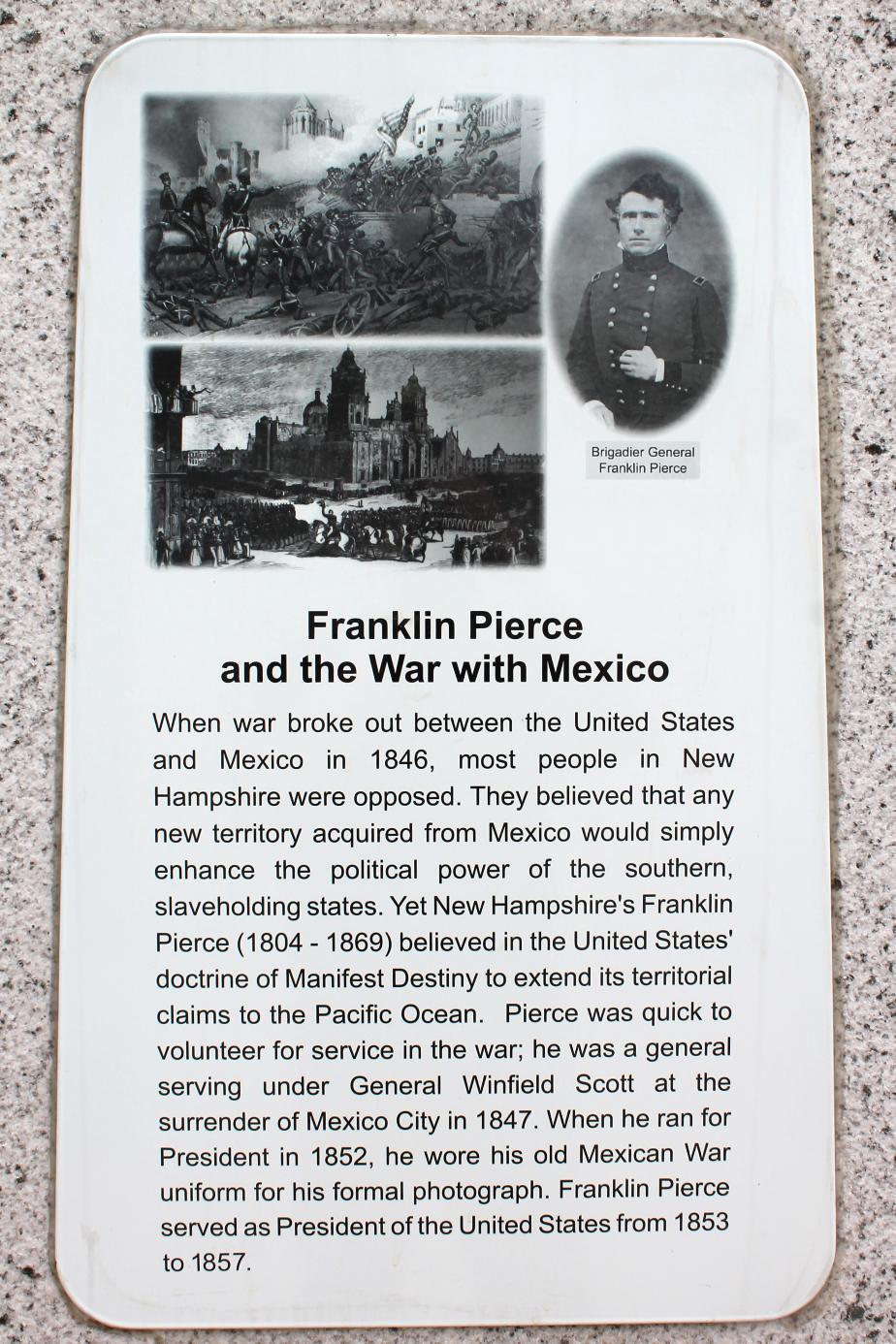 The War of 1812 - President Madison's War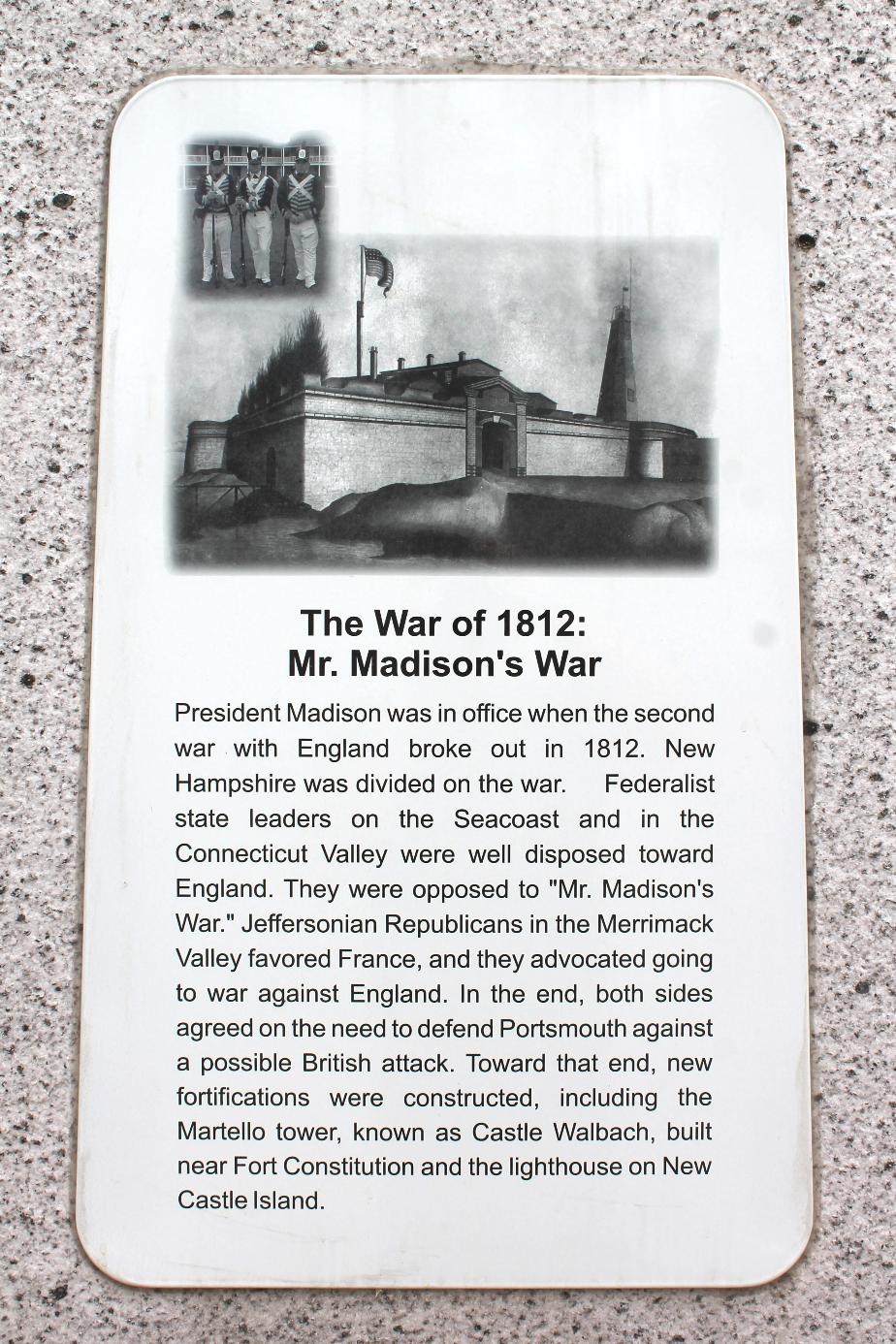 Breeds Hill & the Beginning of the US Navy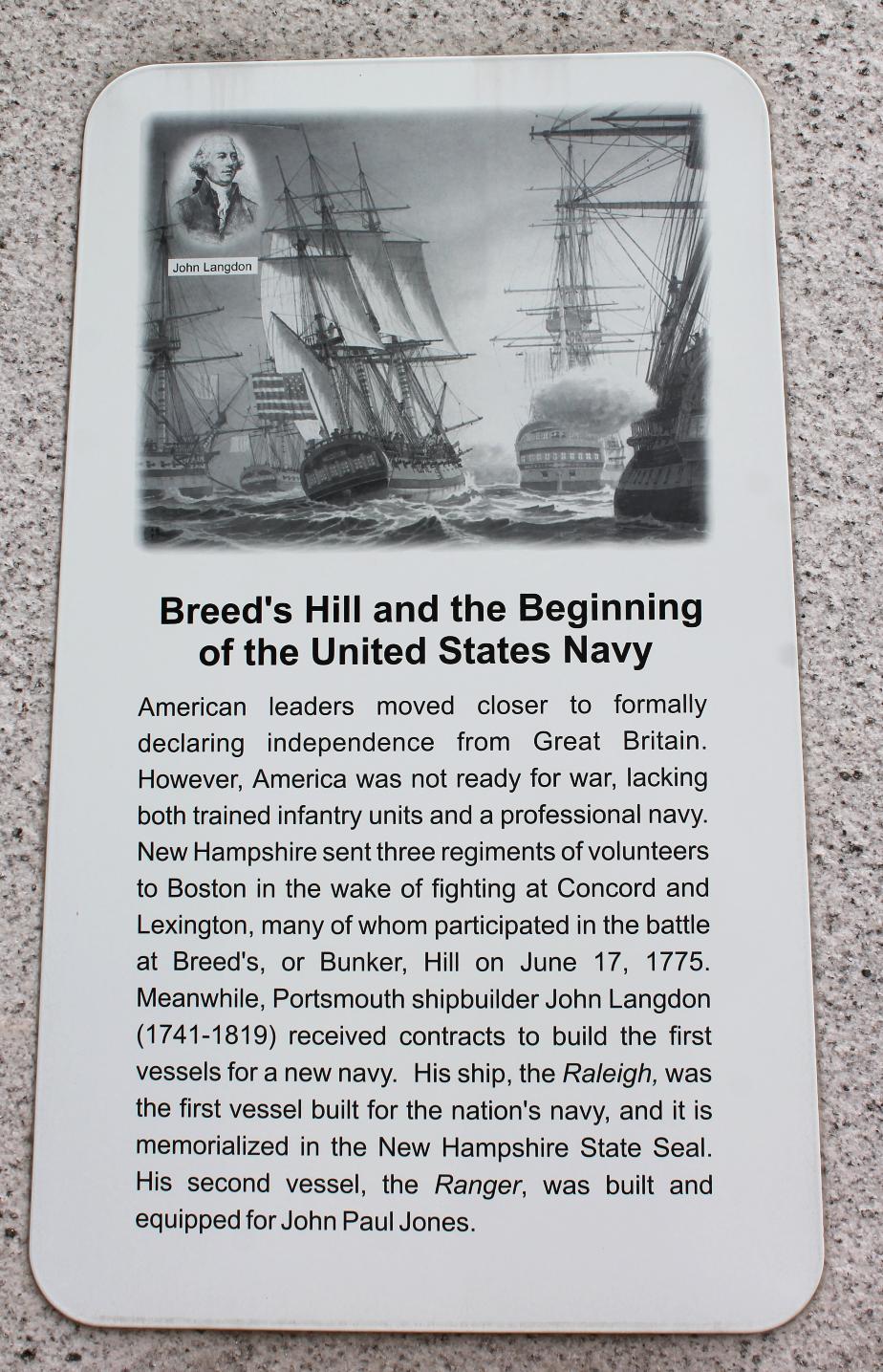 The Powder Raids on Fort William & Mary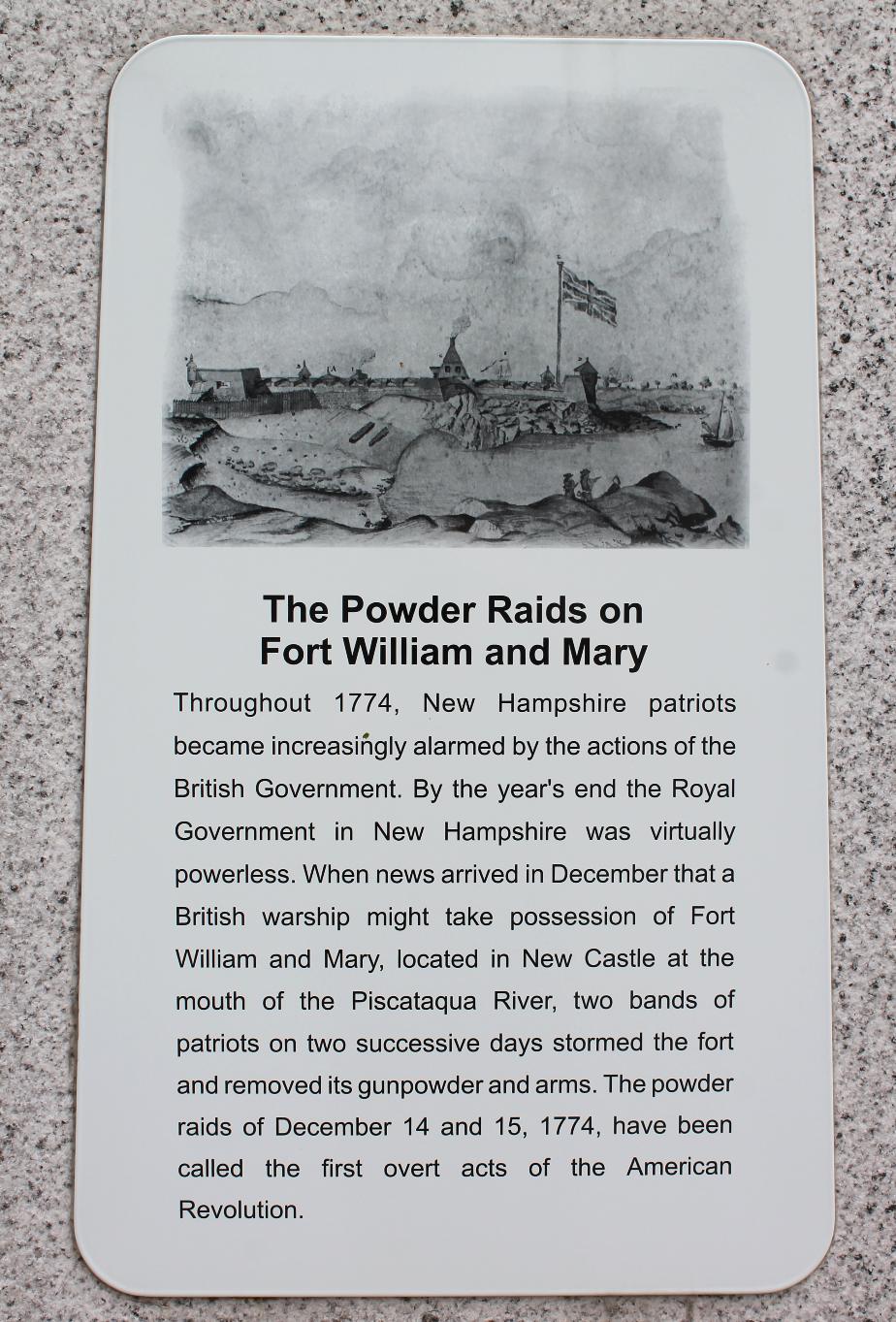 Rogers' Rangers & the Beginning of Special Forces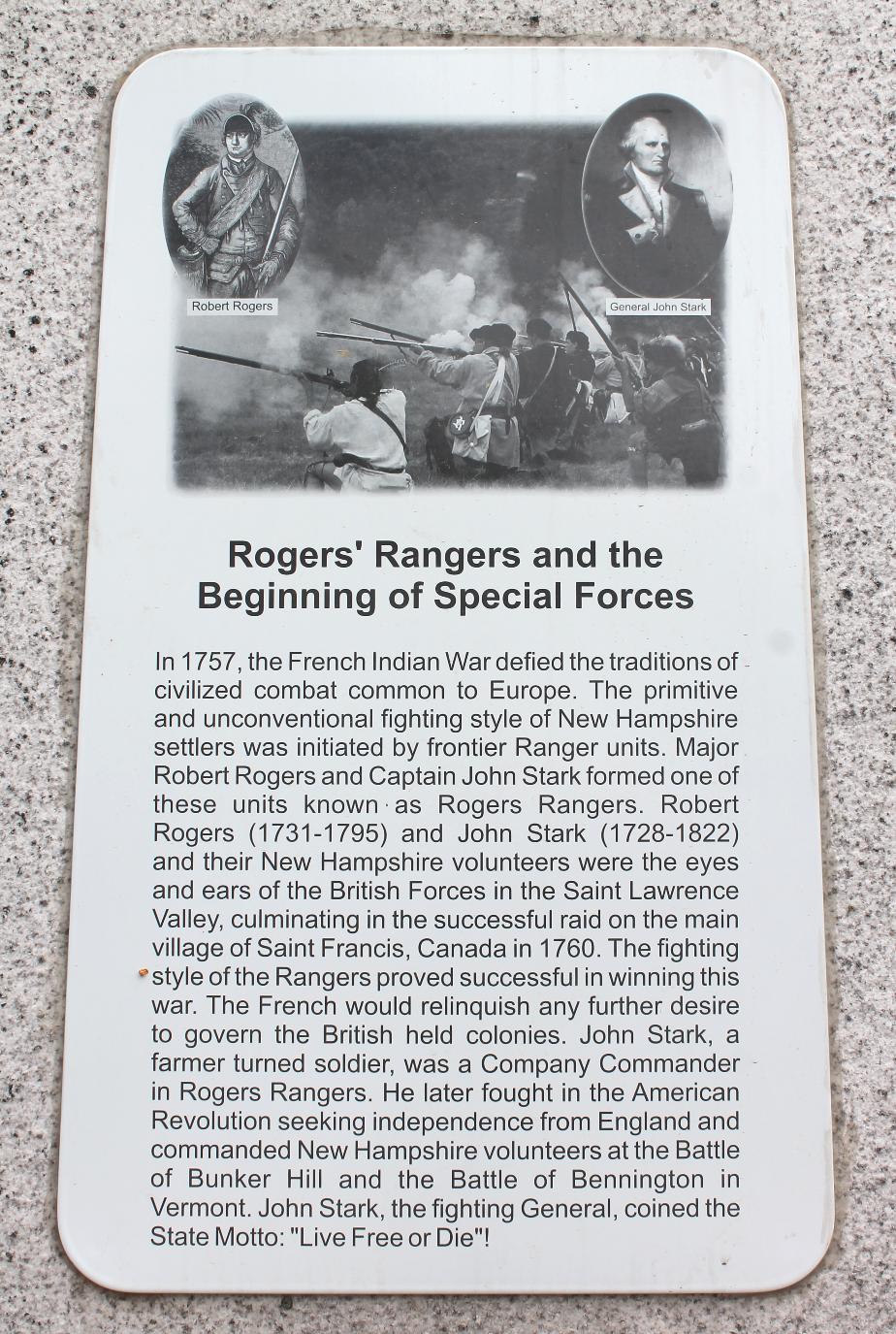 Louisbourg & Fort Number Four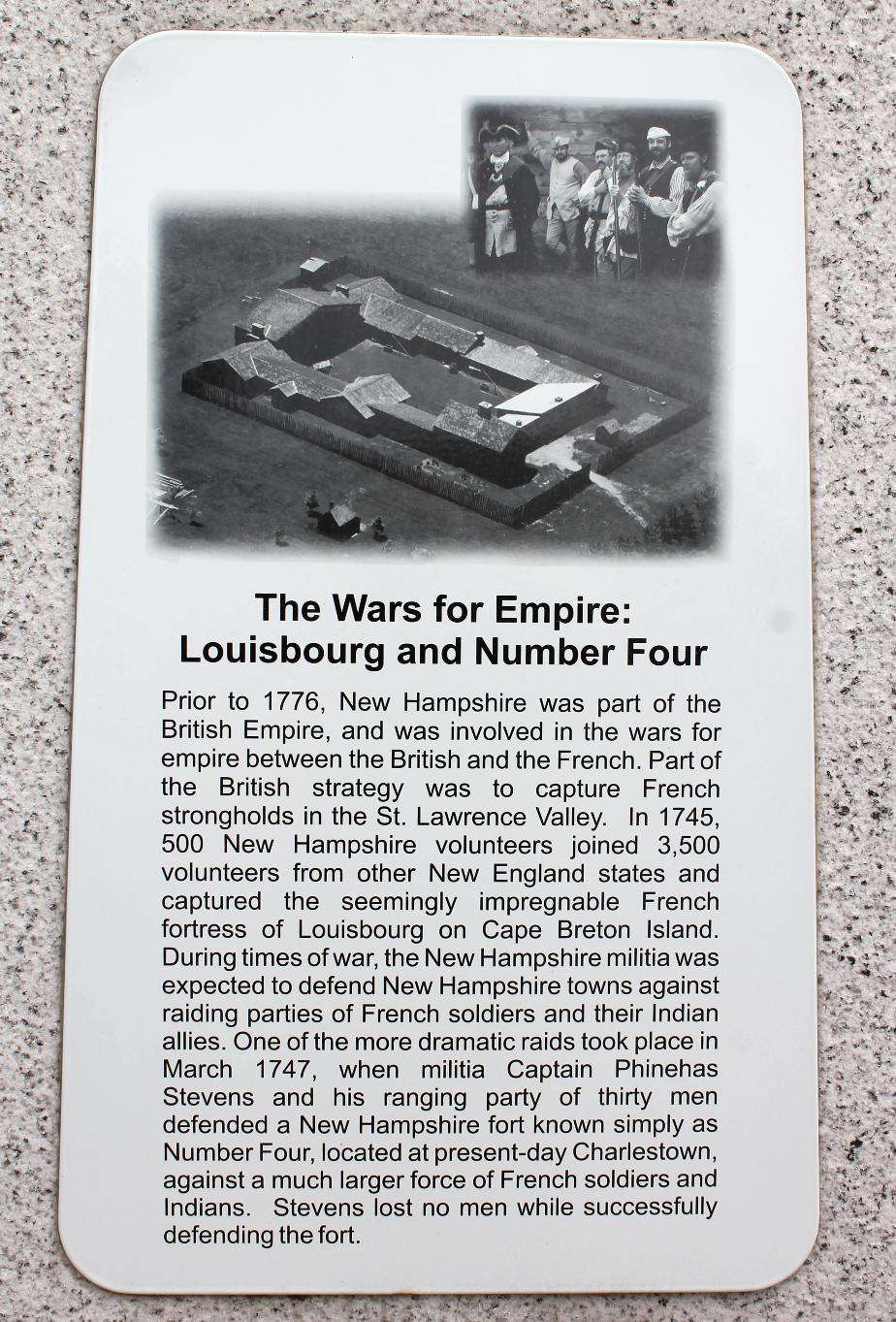 1680 and the Beginning of the New Hampshire Militia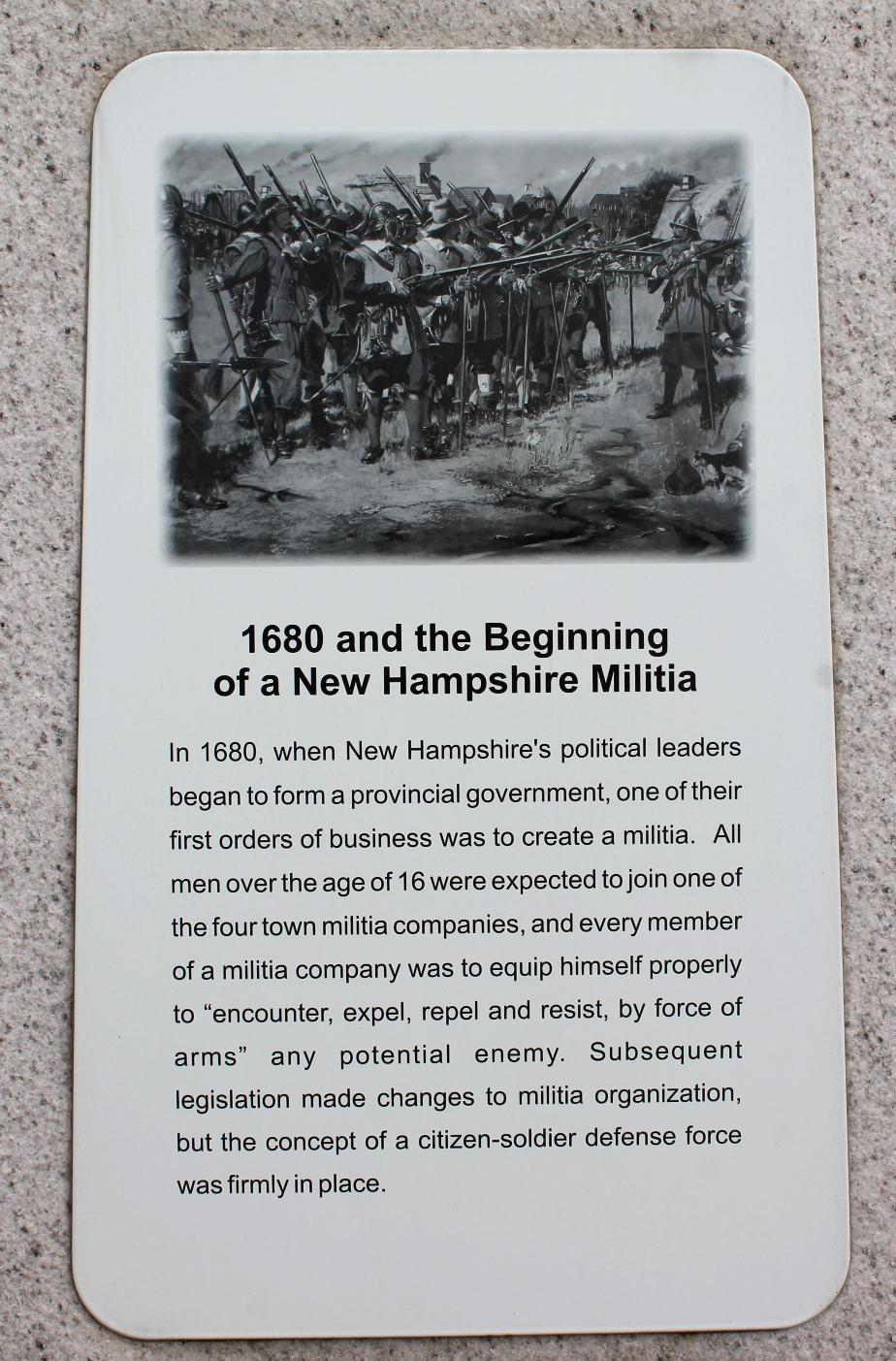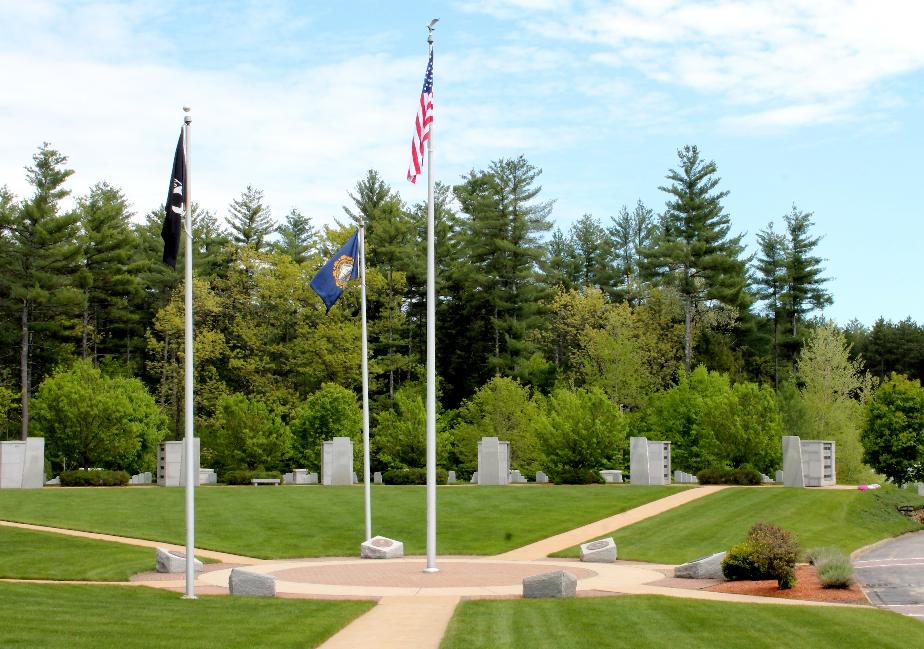 The United States Marines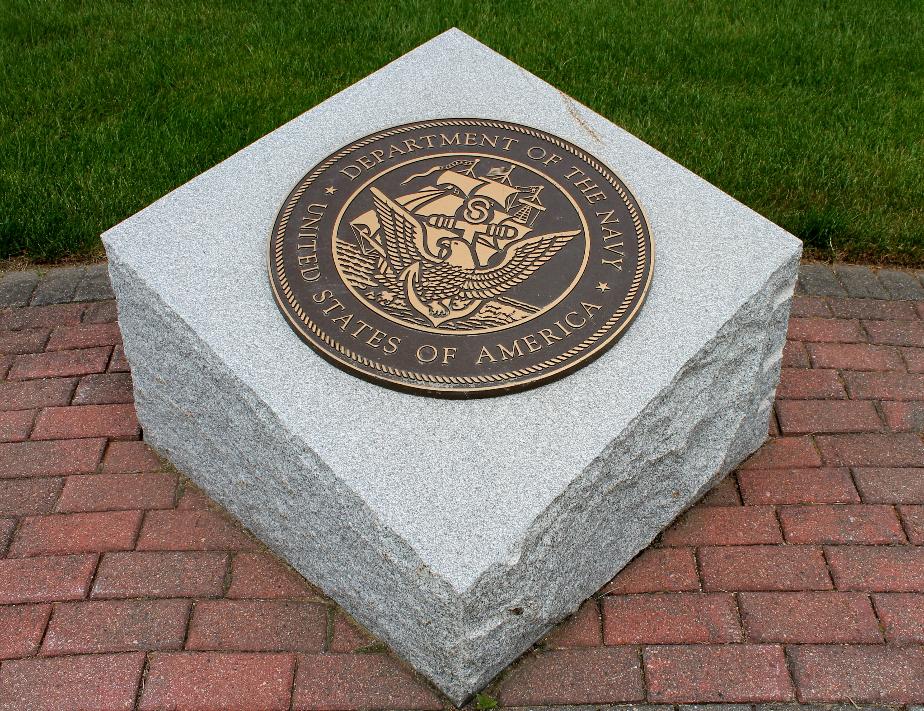 Department of the Air Force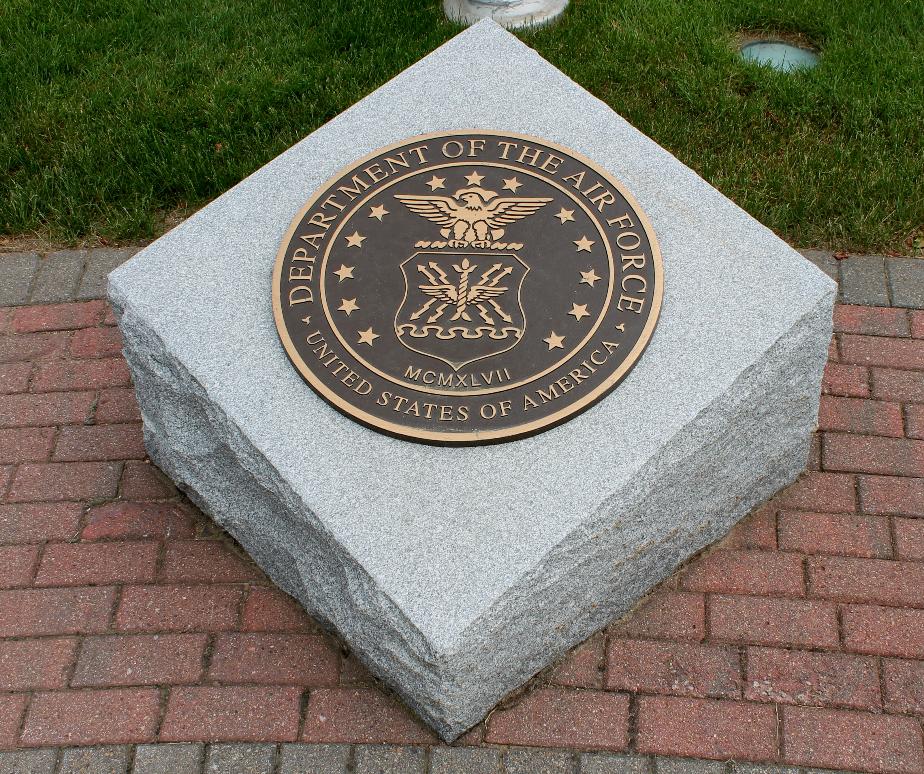 United States Coast Guard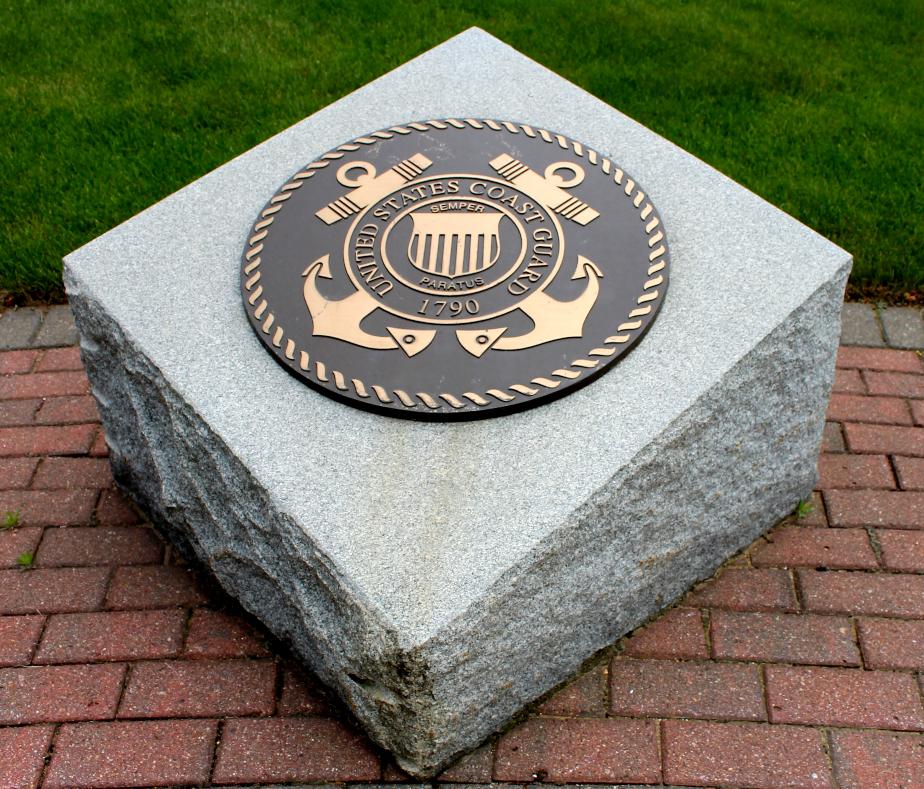 Seal of the State of New Hampshire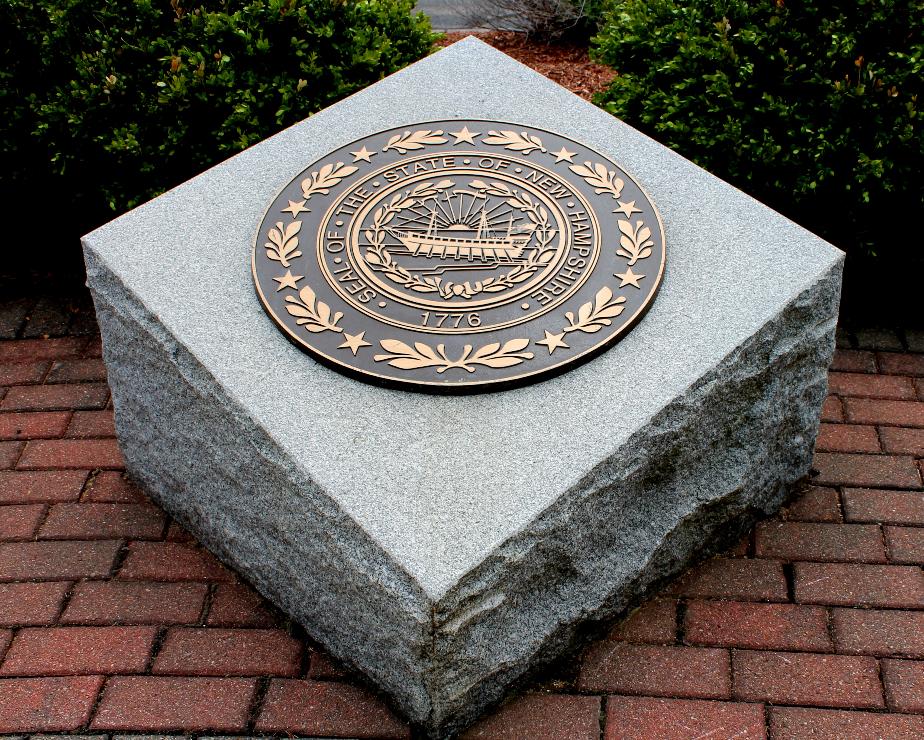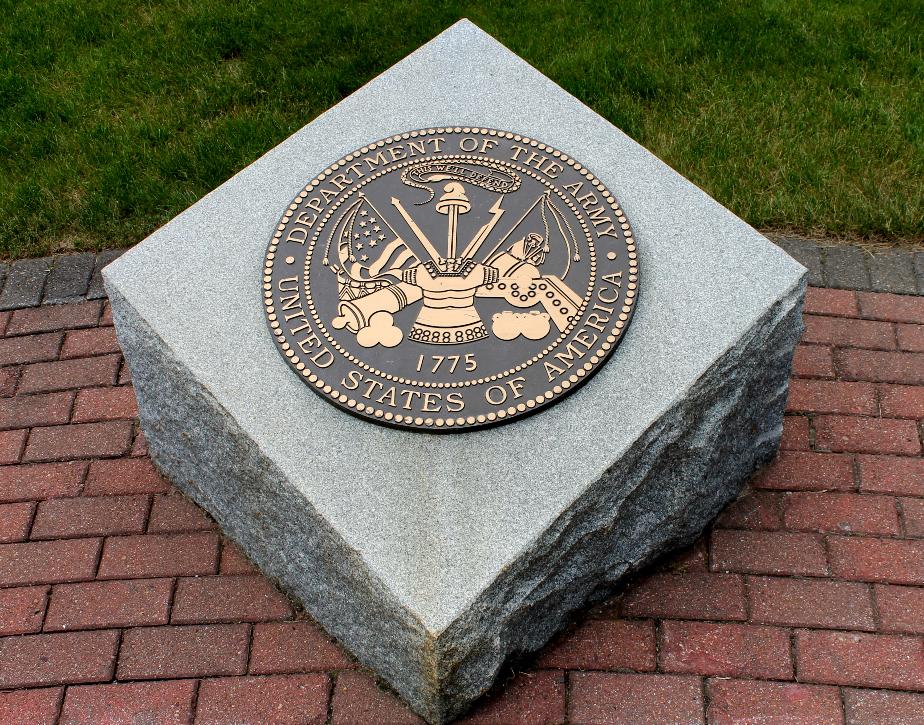 New Hampshire State Veterans Cemetery Heritage Learning Center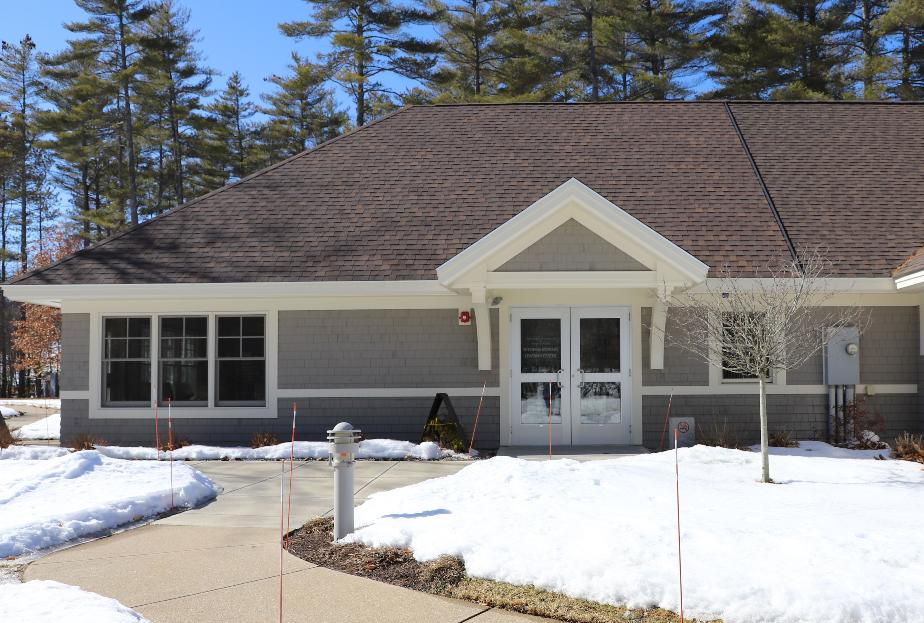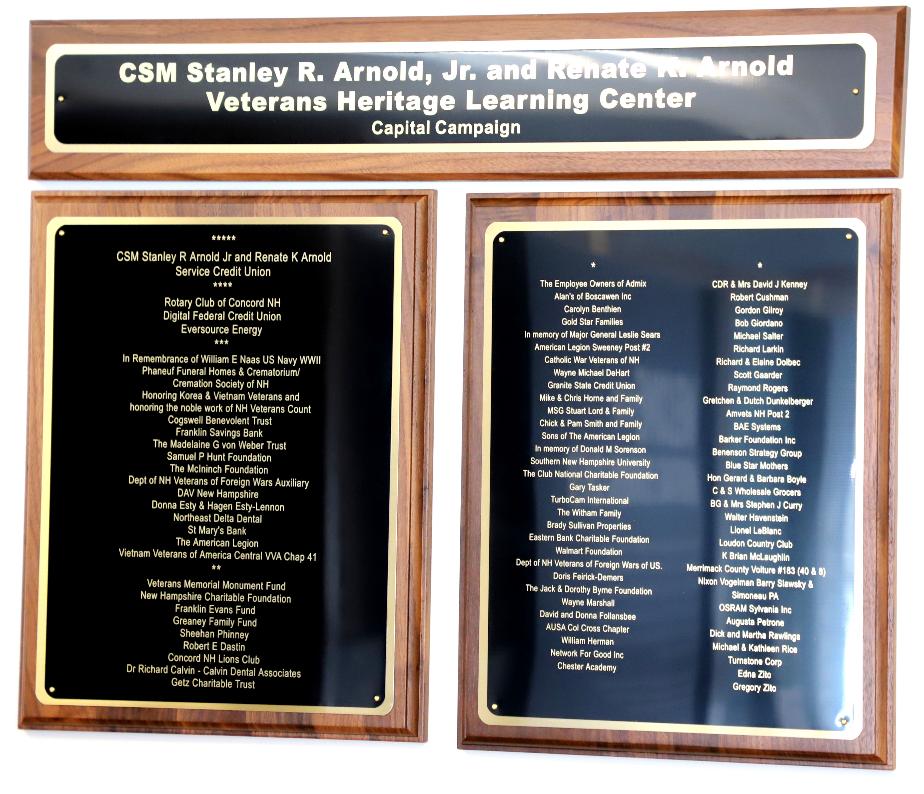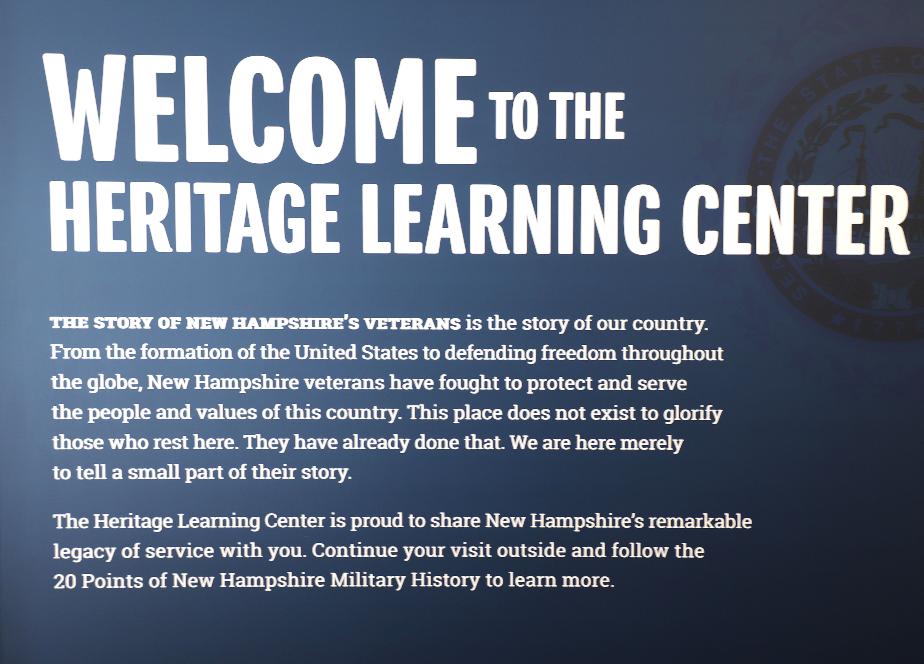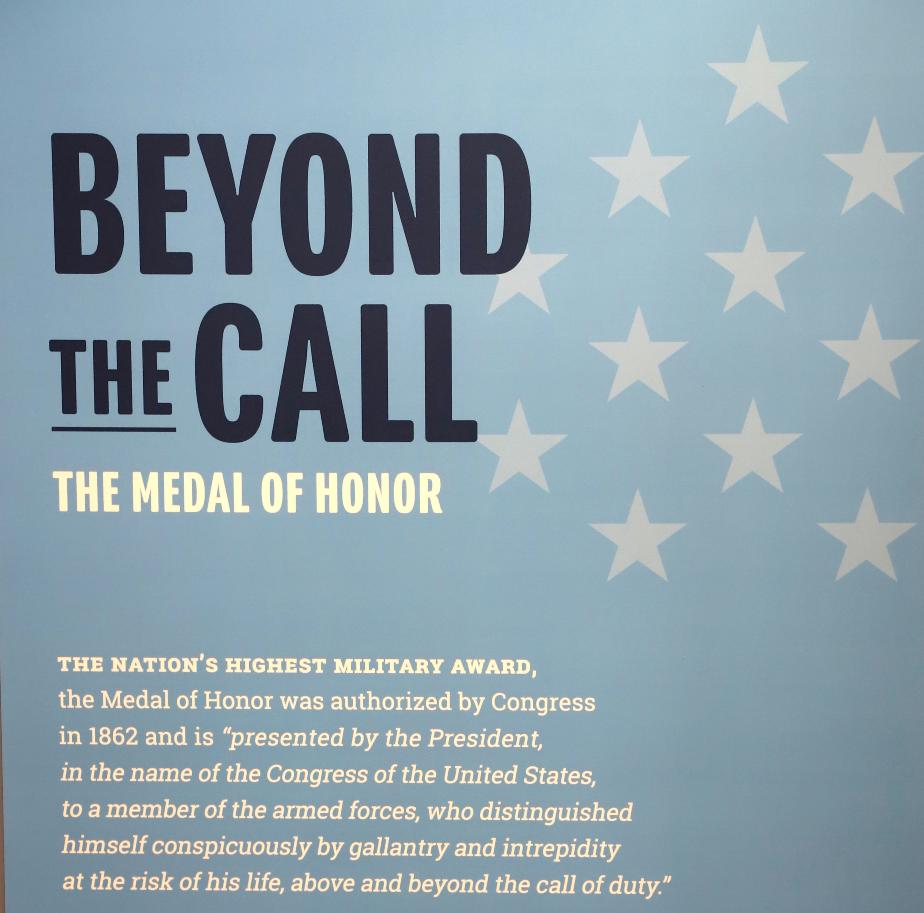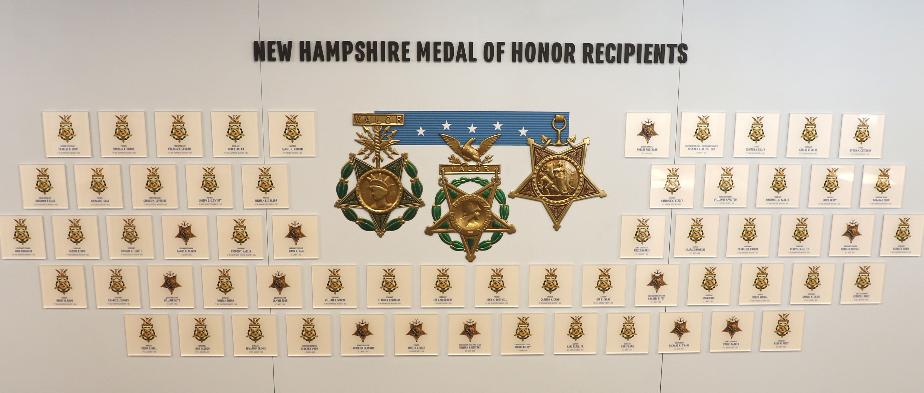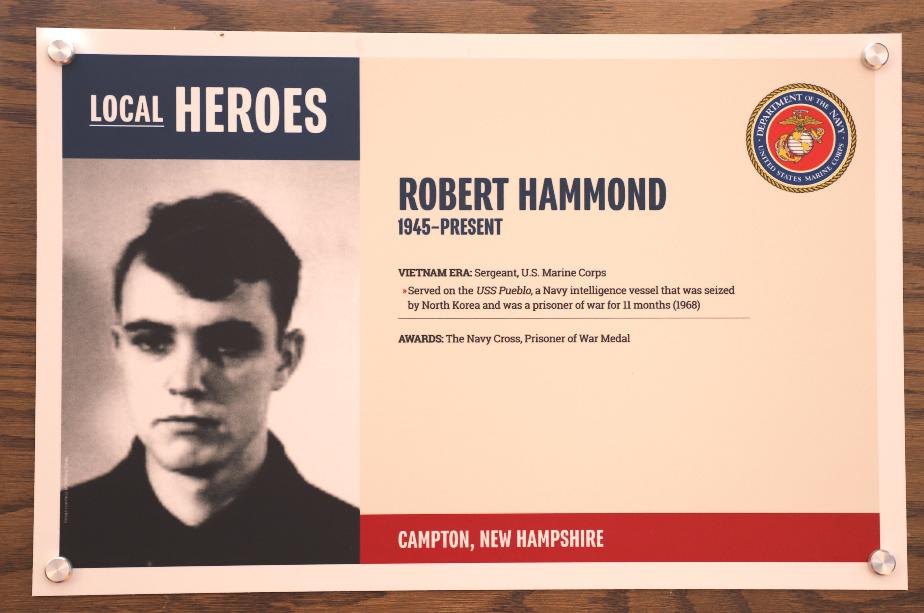 New Hampshire State Veterans Cemetery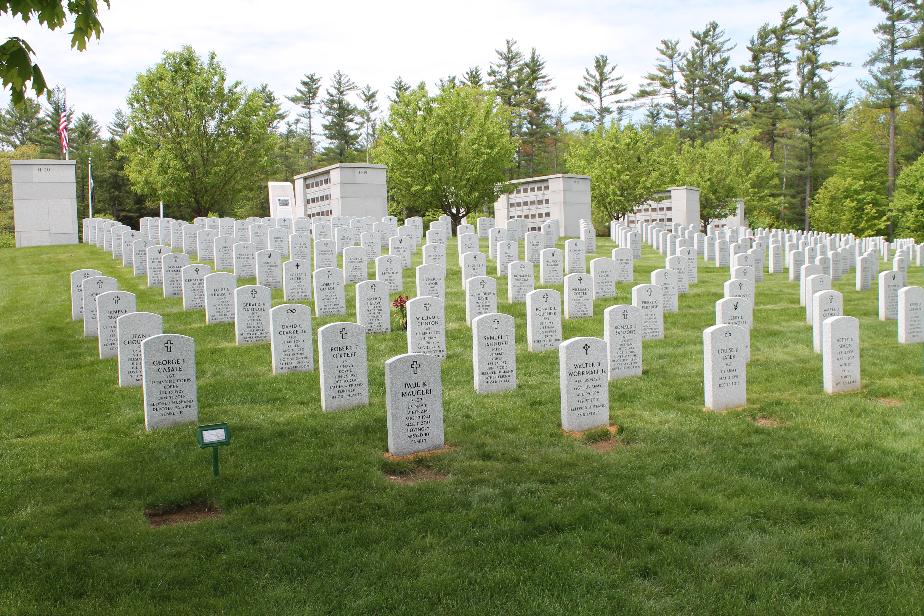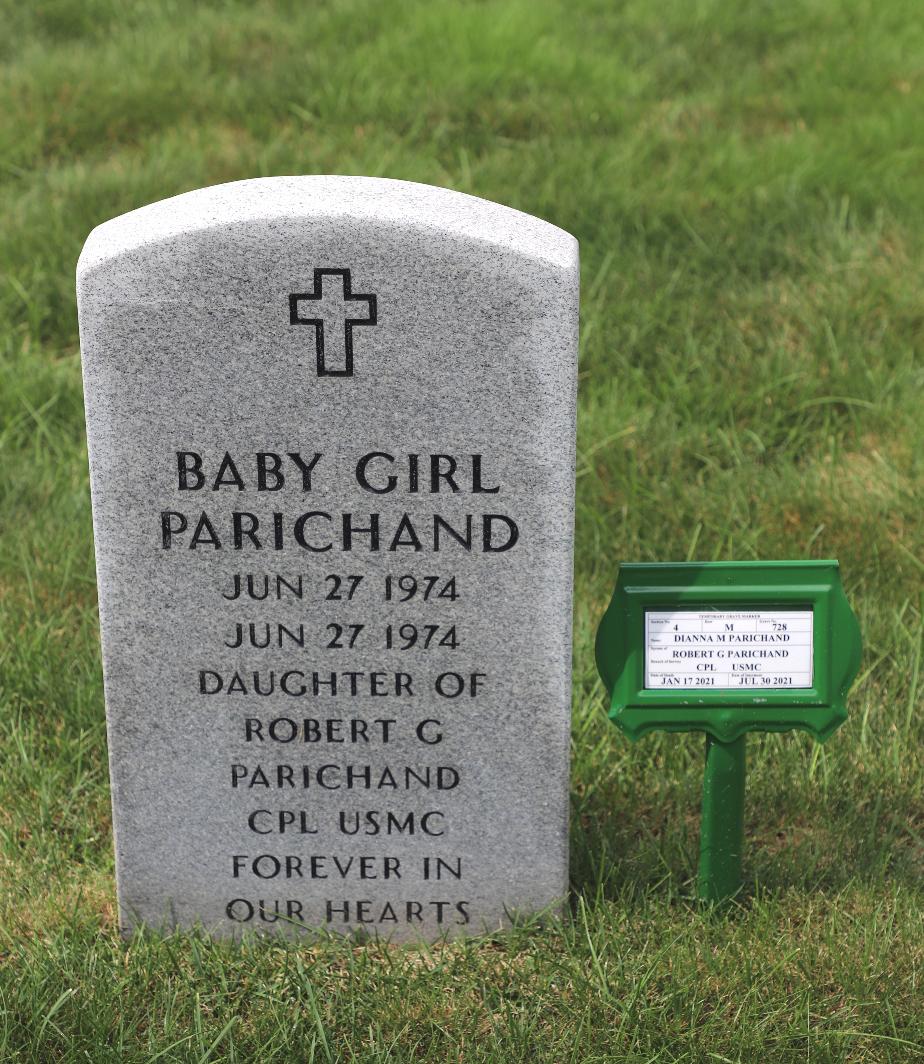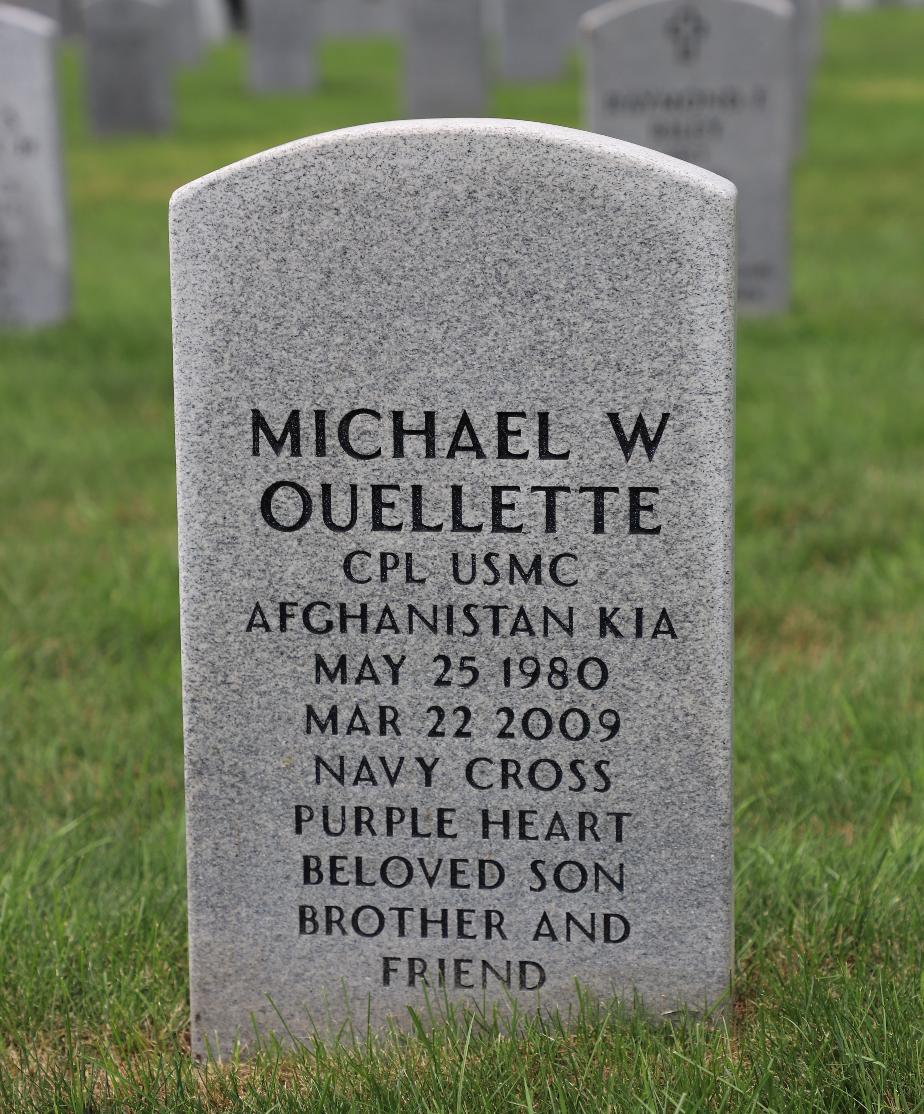 New Hampshire State Veterans Cemetery - Section 3 Memorial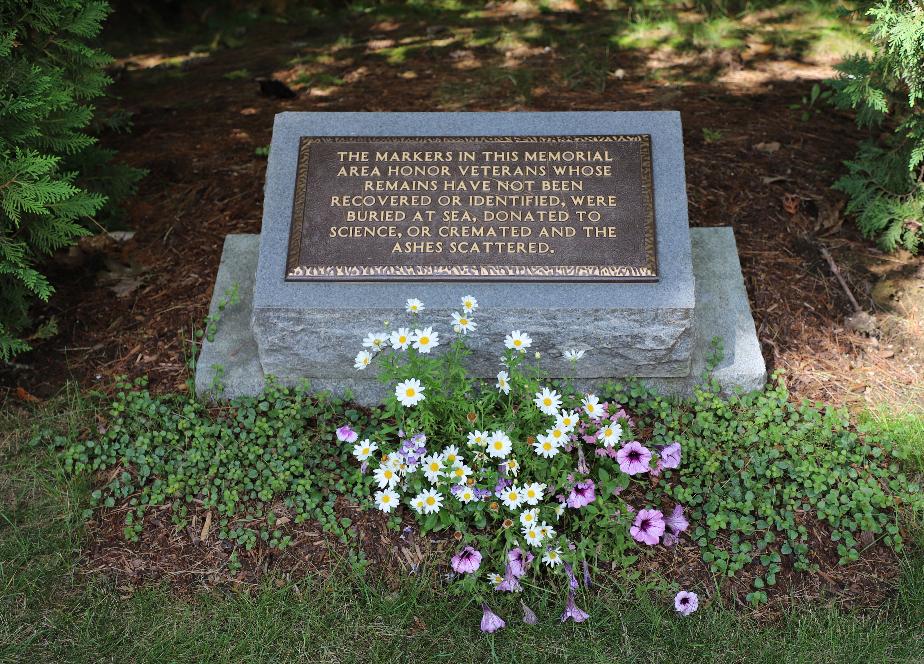 100 Nights of Remembrance : Memorial Day till September 11th : - Taps at 7:00 PM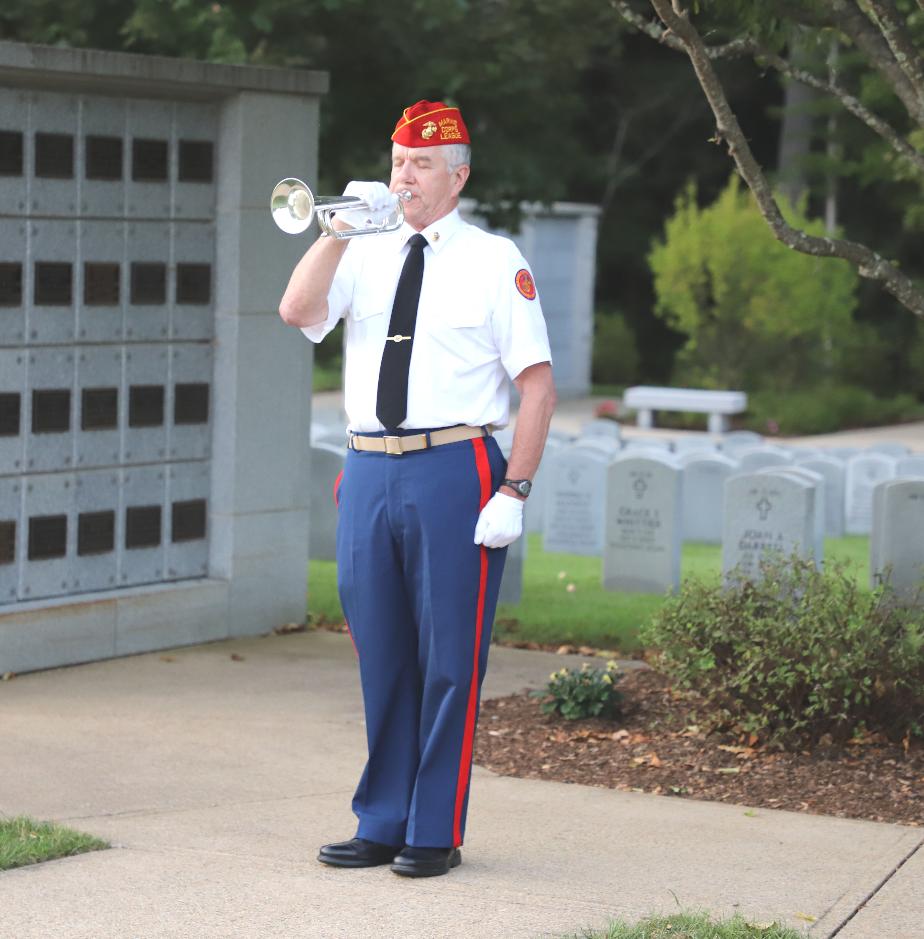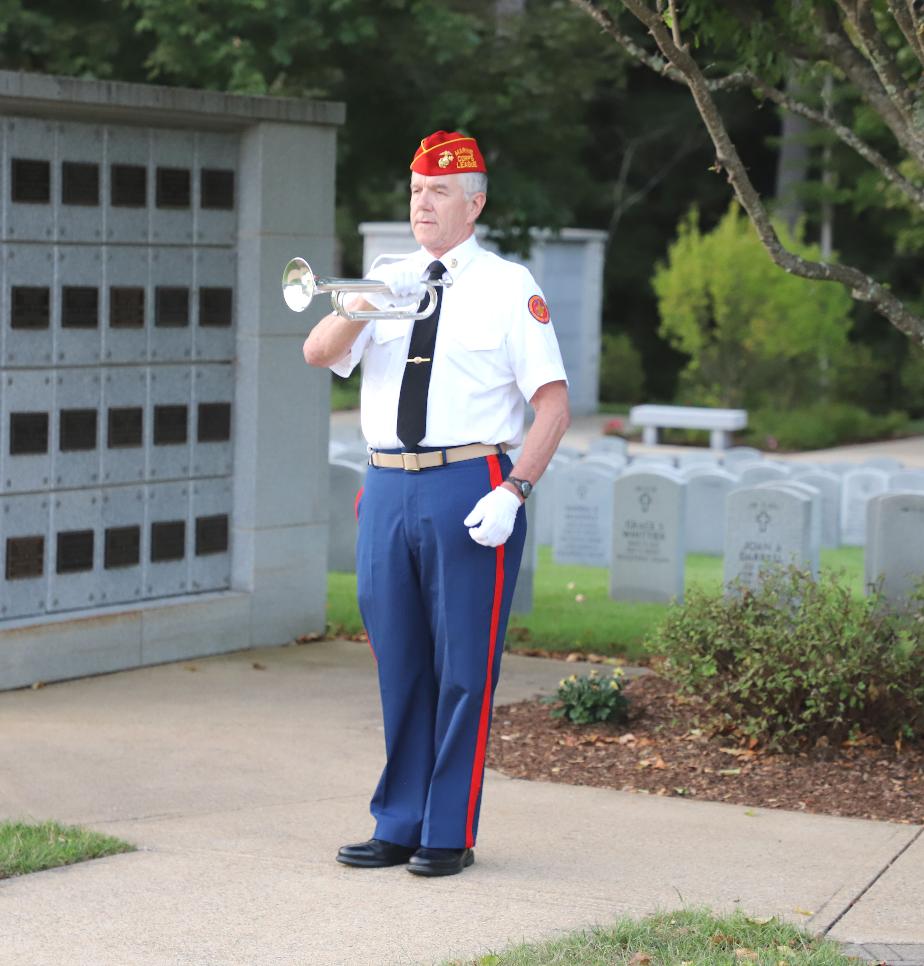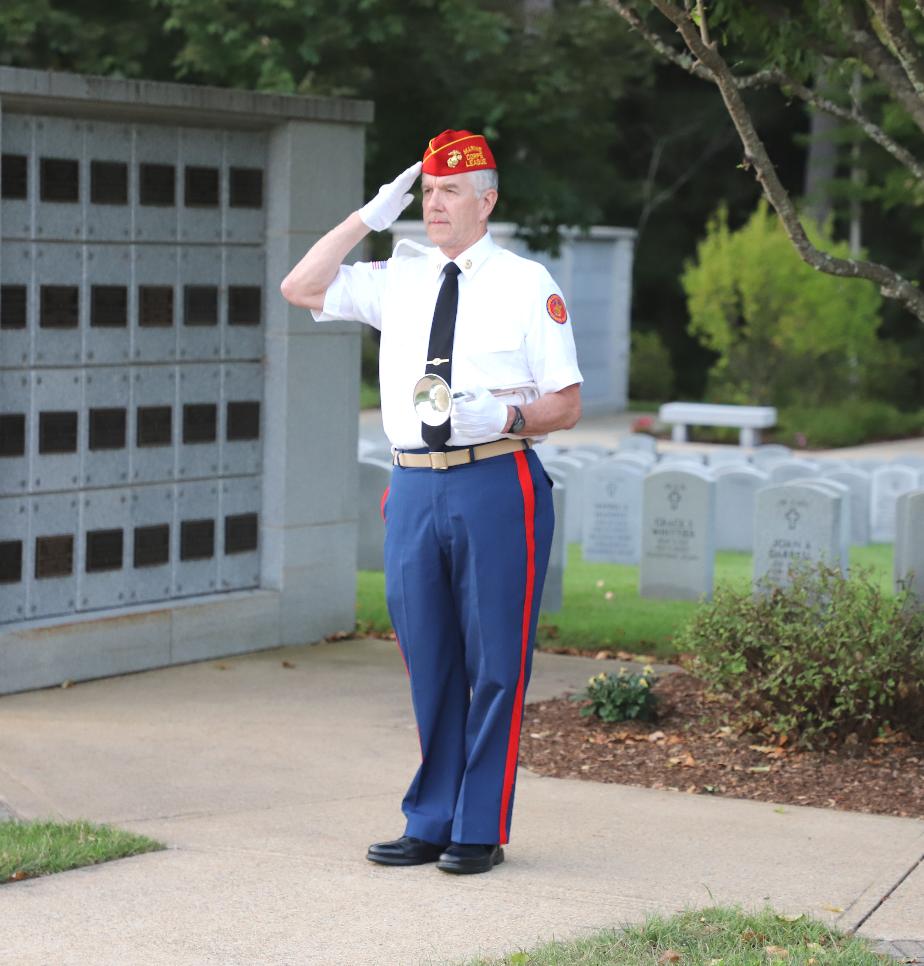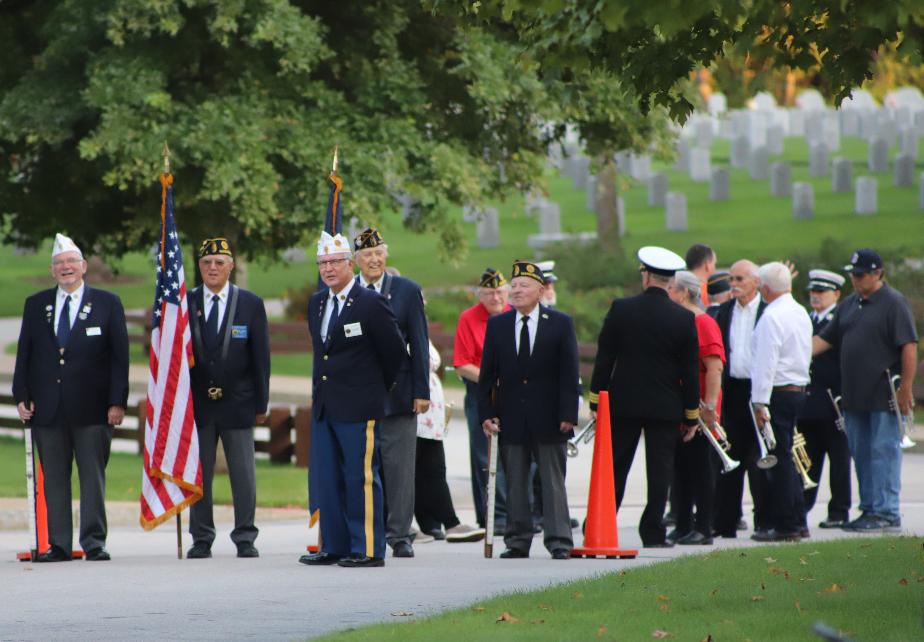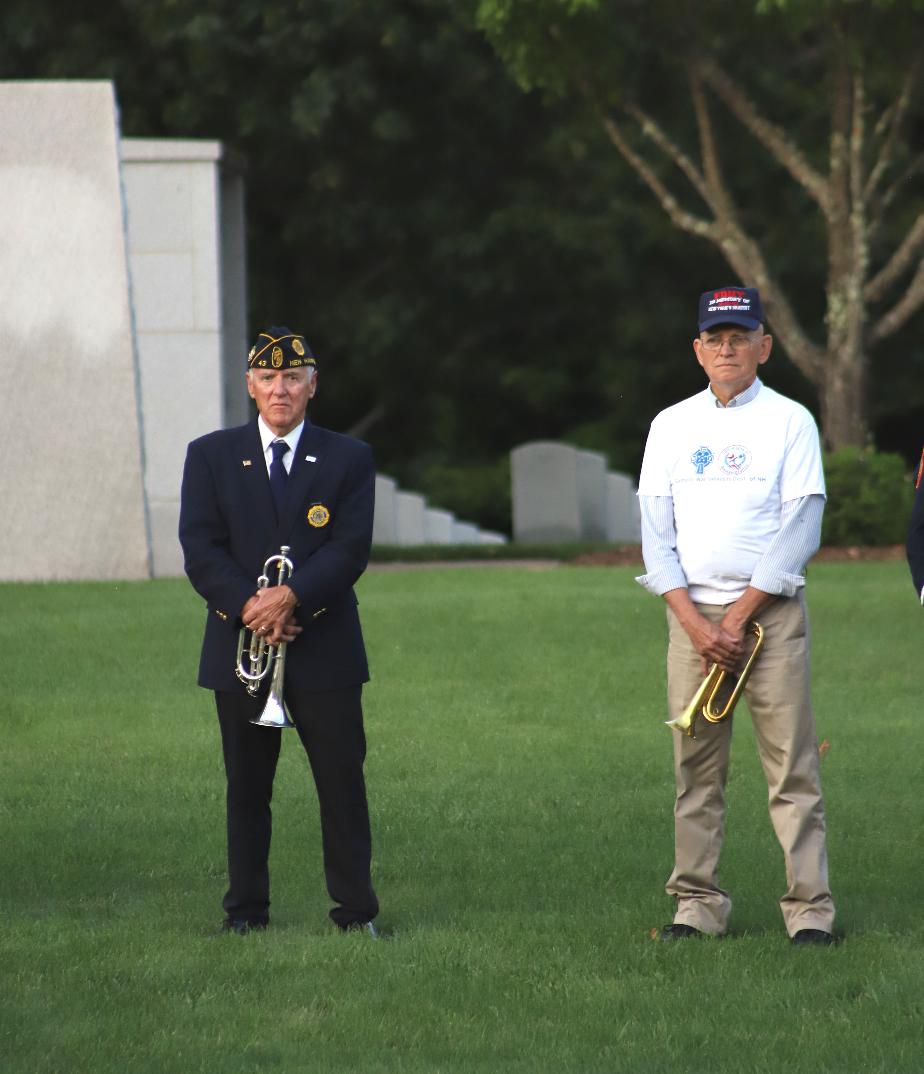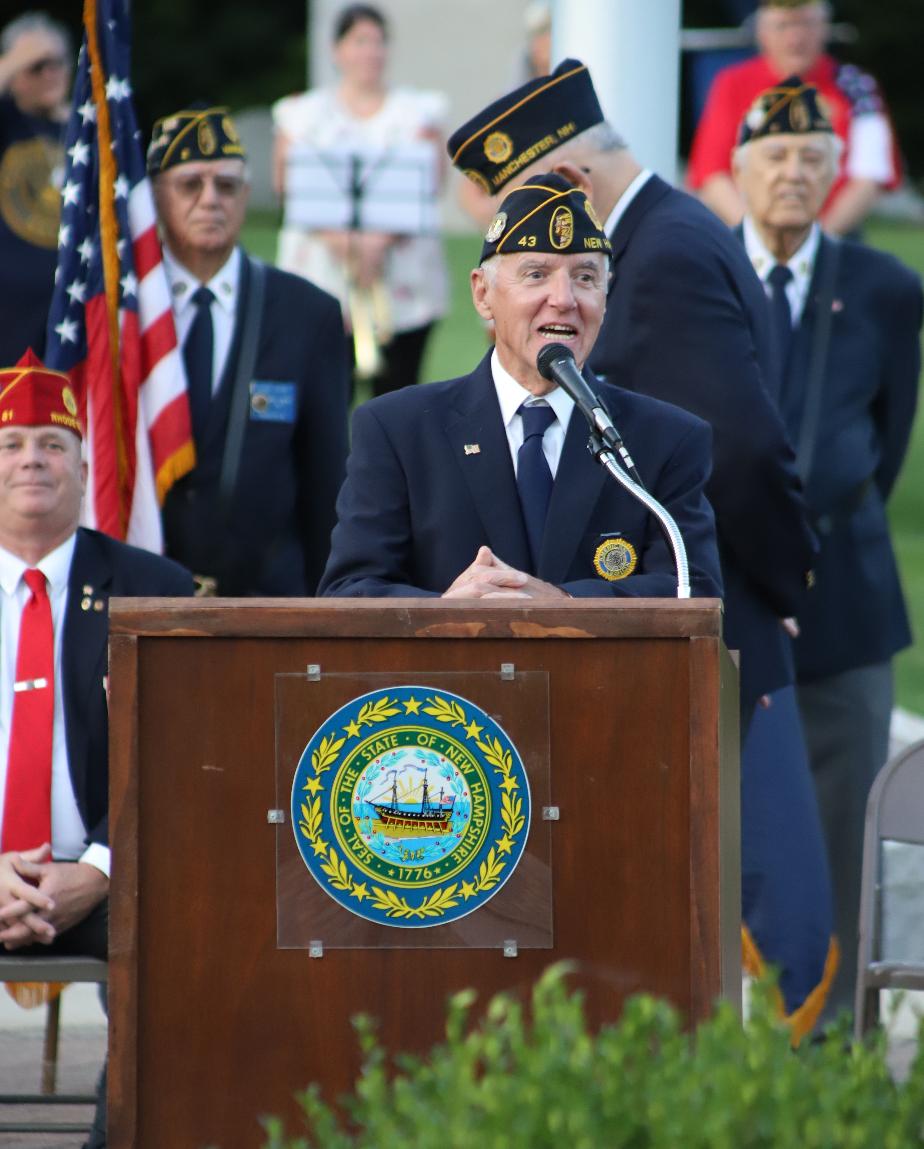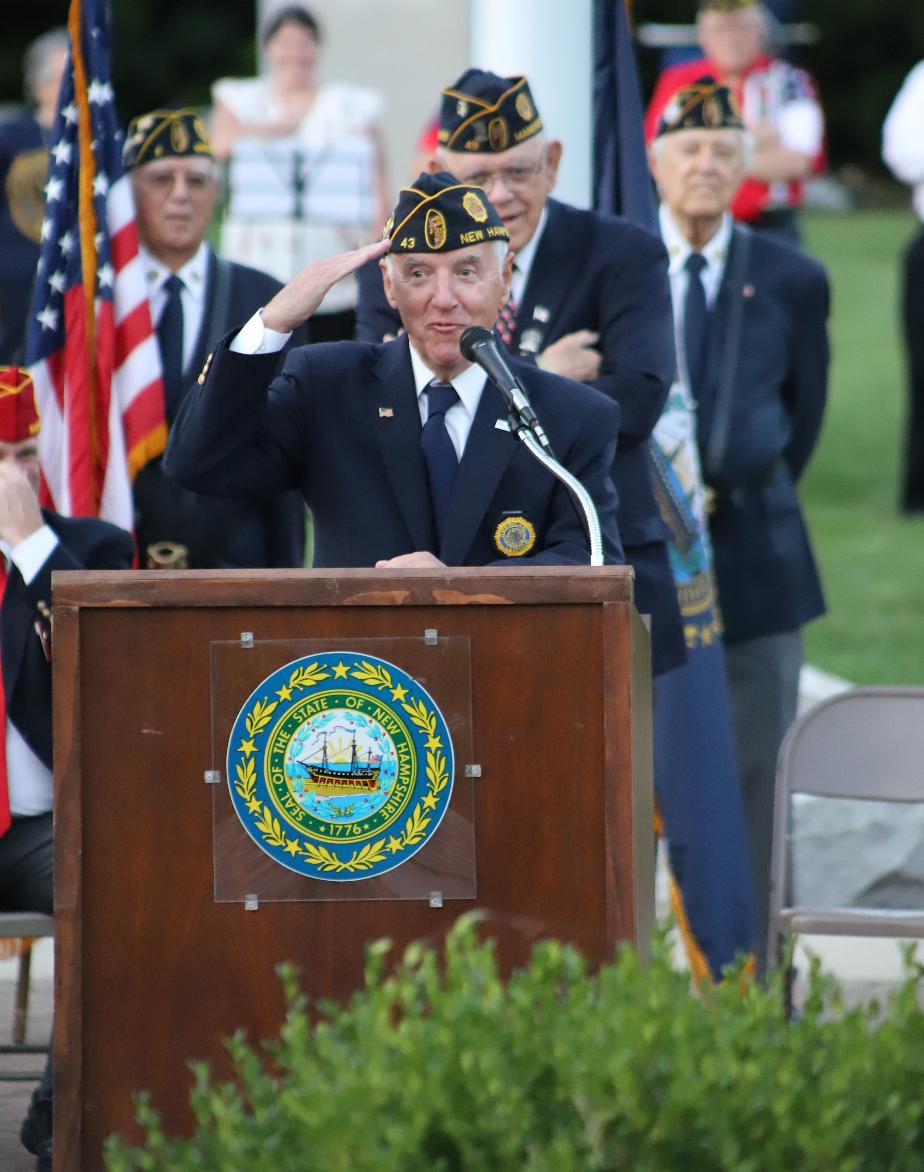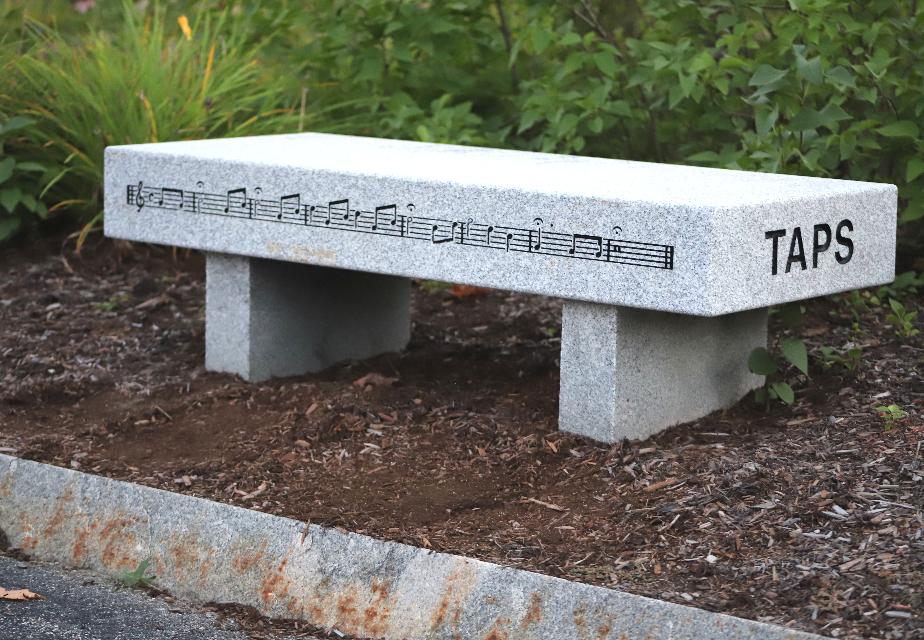 New Hampshire State Veterans Cemetery - Ground Breaking Ceremony - May 2, 1997
New Hampshire State Veterans Cemetery -
Dedication Ceremony: September 27, 1997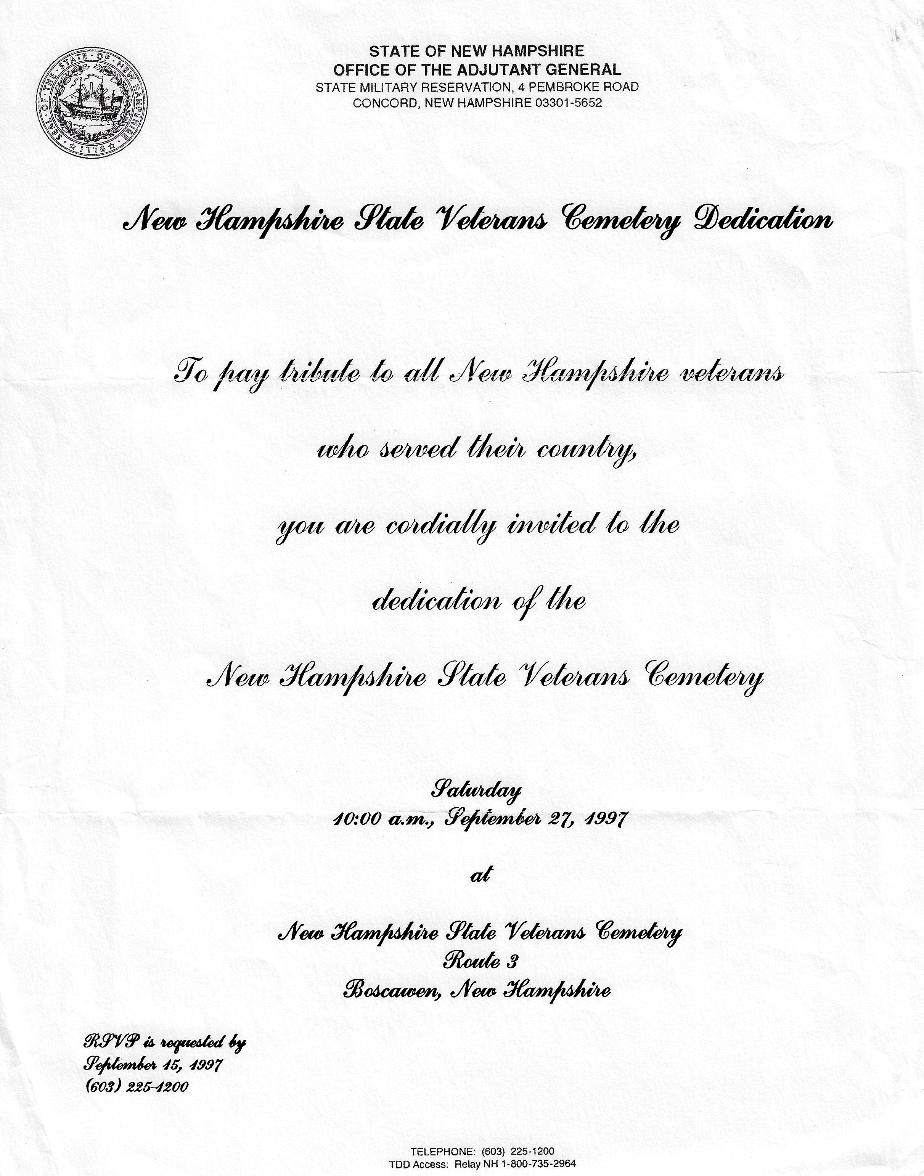 The New Hampshire State Veterans Cemetery
Today's American Legion (1999) with Doug Micklon,
Lloyd Farnham (NH State Veterans Cemetery Director) & Rep. Jim Fenton - Sponsor of HB 424-FN-A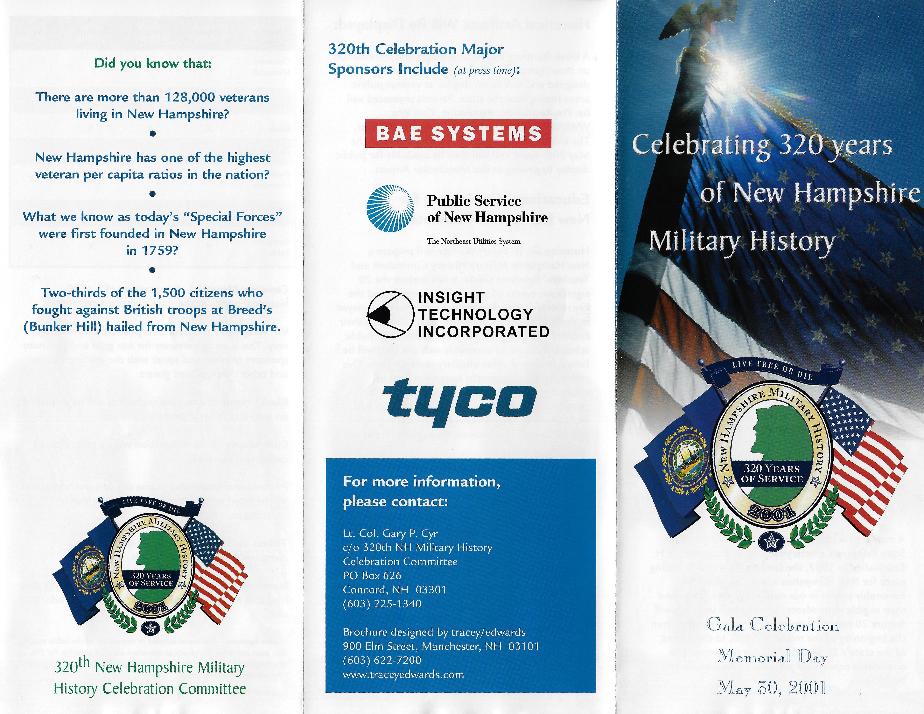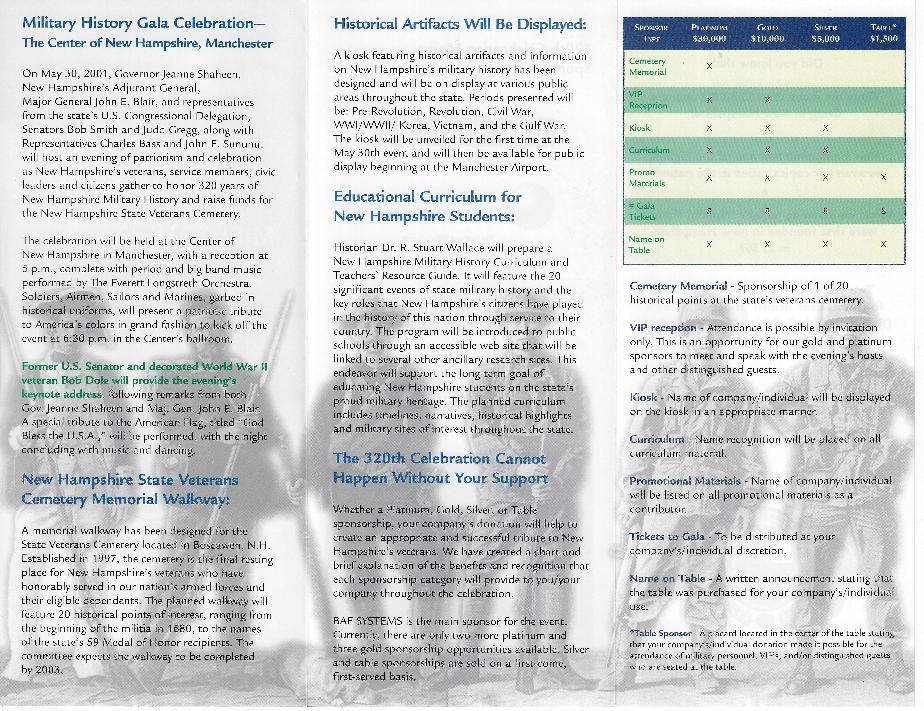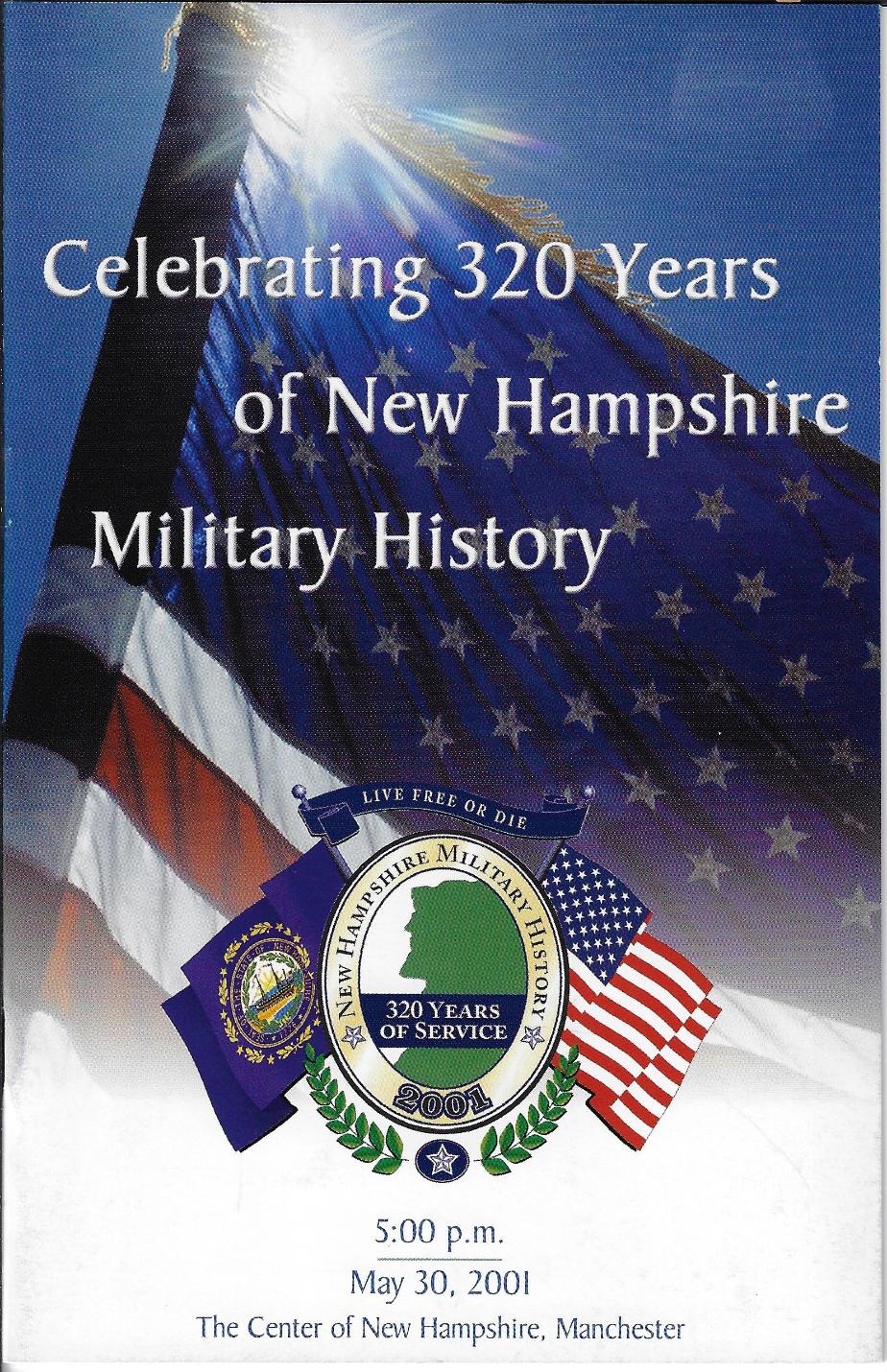 320 Years of New Hampshire Military History - 20 Points of NH Military History - May 30th 2001
Memorial Day - New Hampshire StateVeterans Cemetery - 2011
Veterans Day - New Hampshire State Veterans Cemetery - 2011
A Living Memorial - New Hampshire State Veterans Cemetery - Produced by David Kenney
Memorial Day Observation - New Hampshire State Veterans Cemetery - 2021