Franconia Notch Postcard Set - 1930s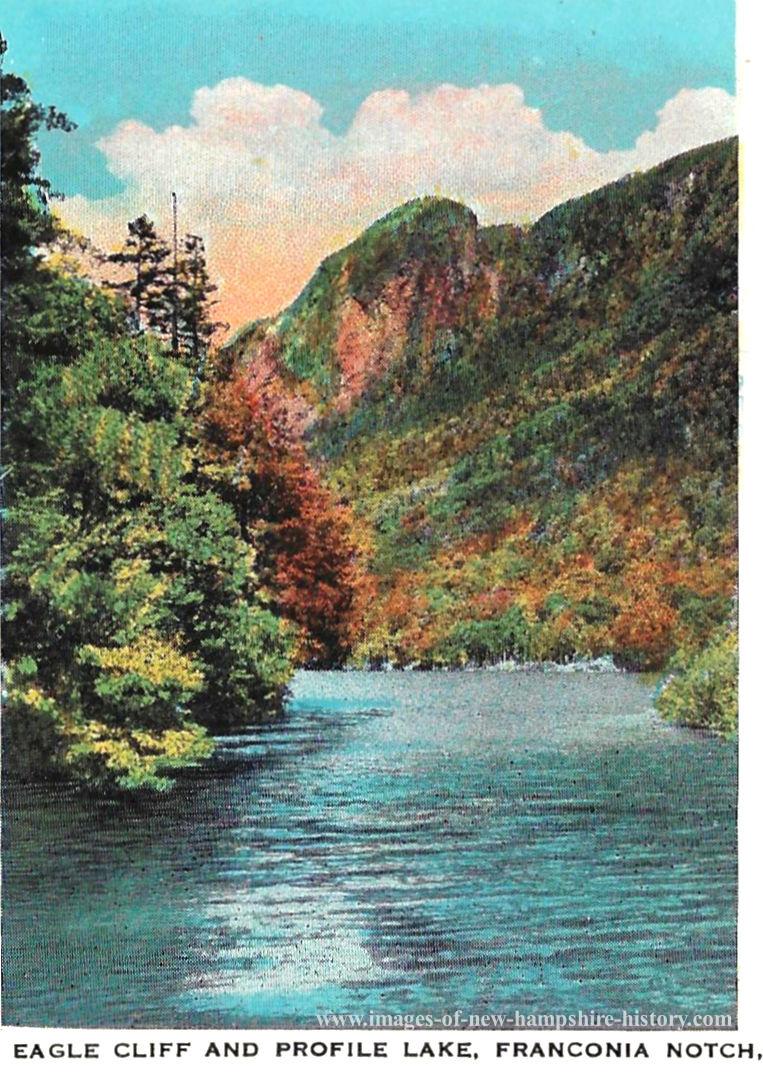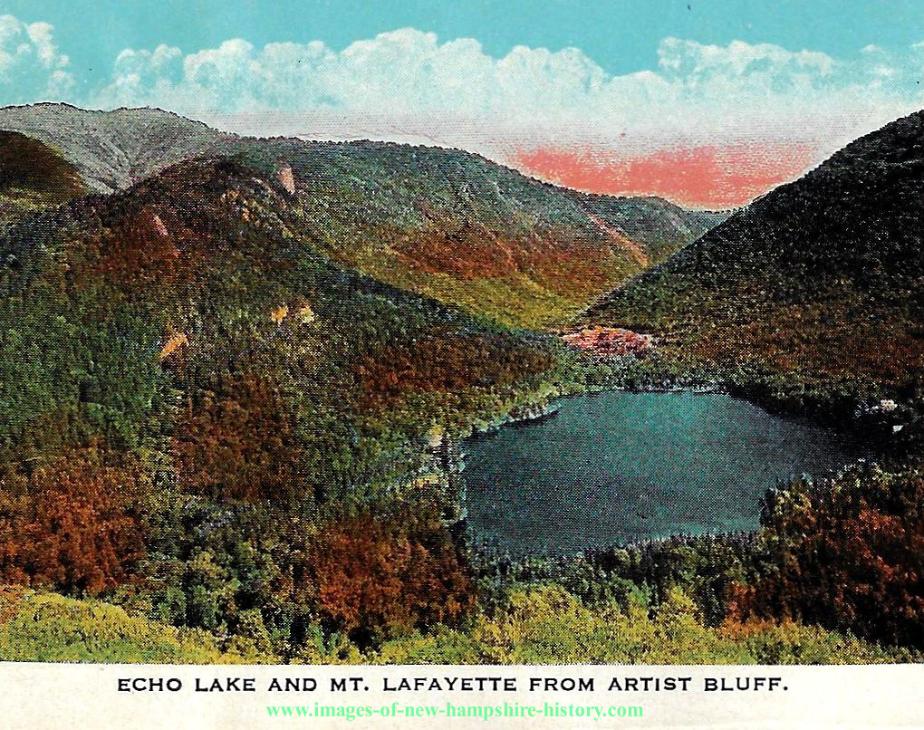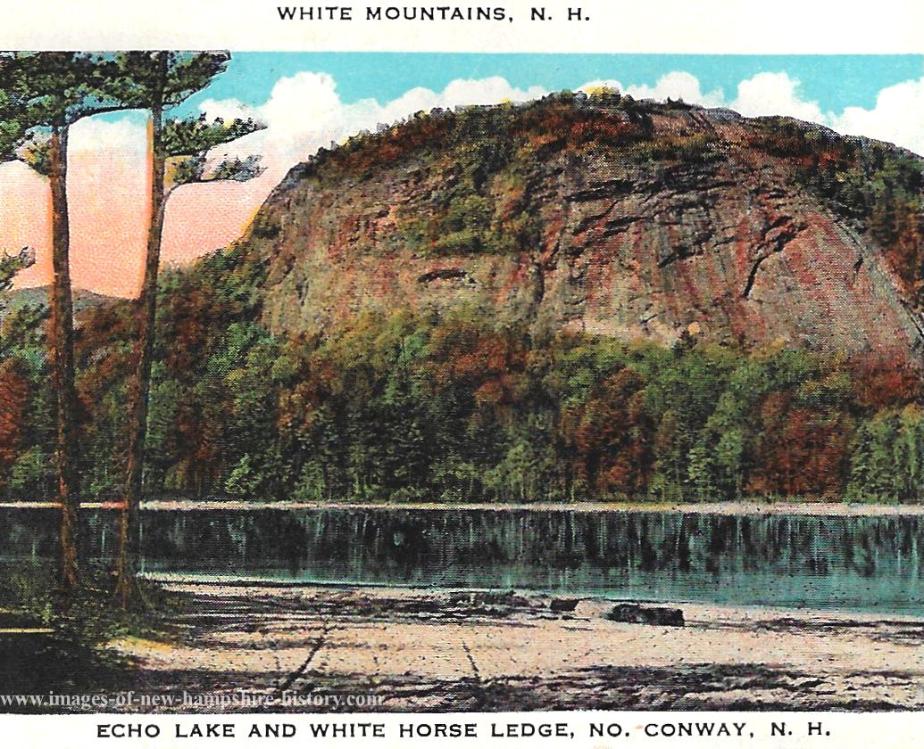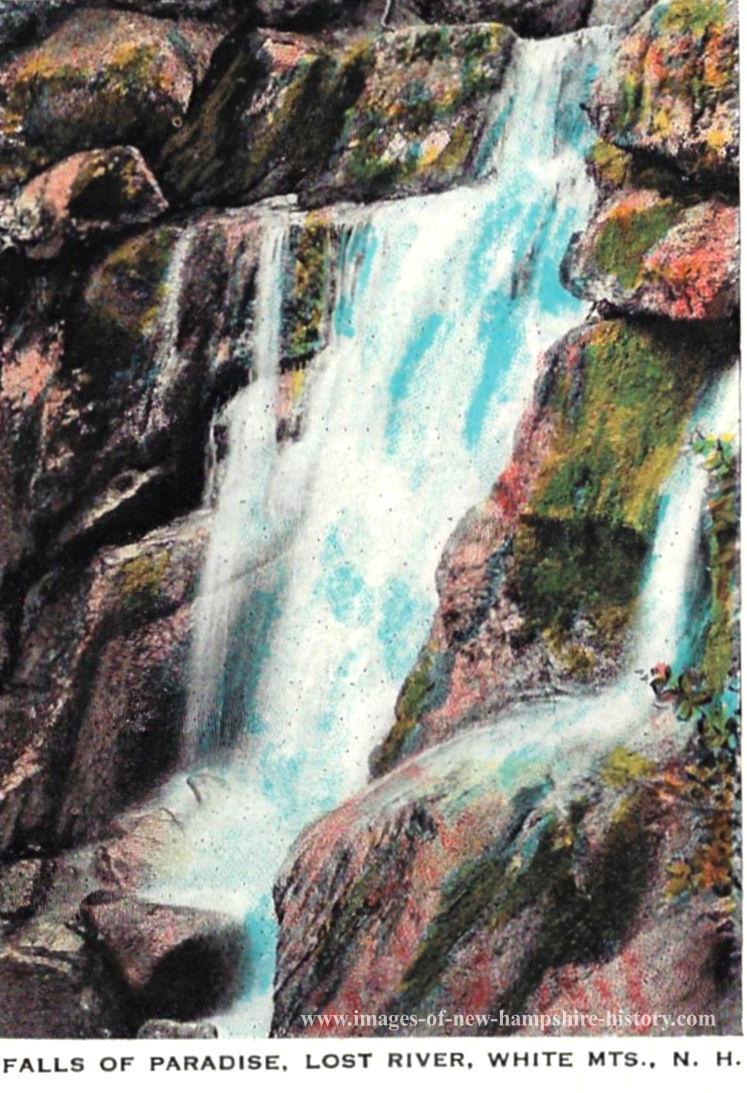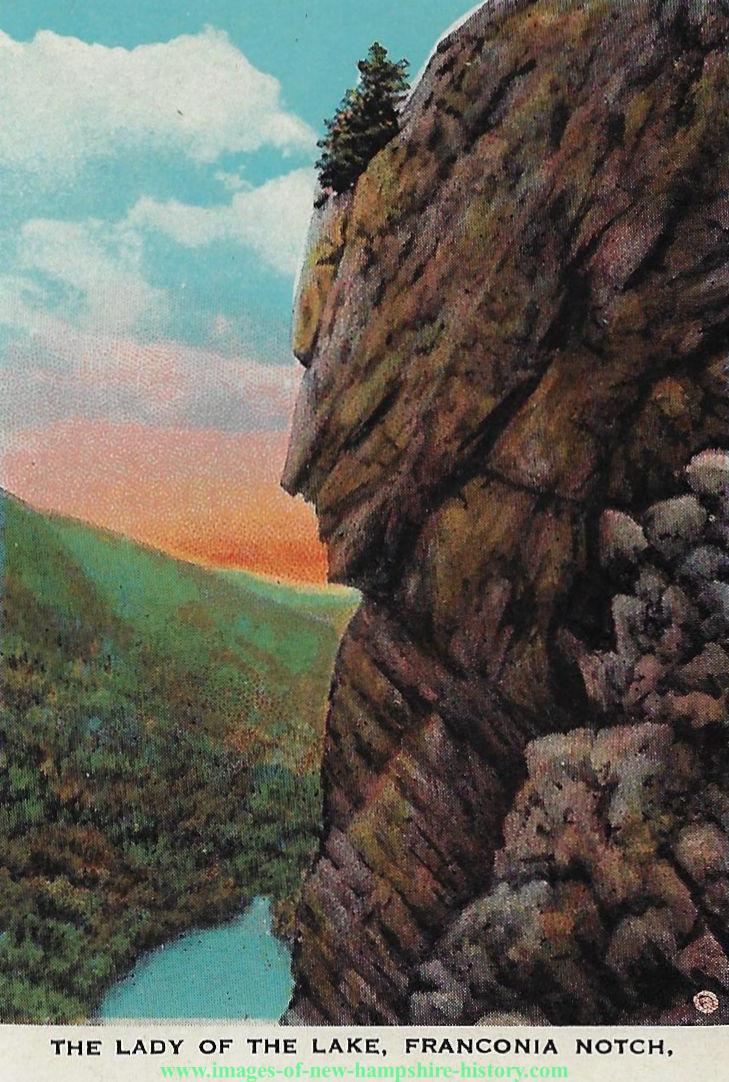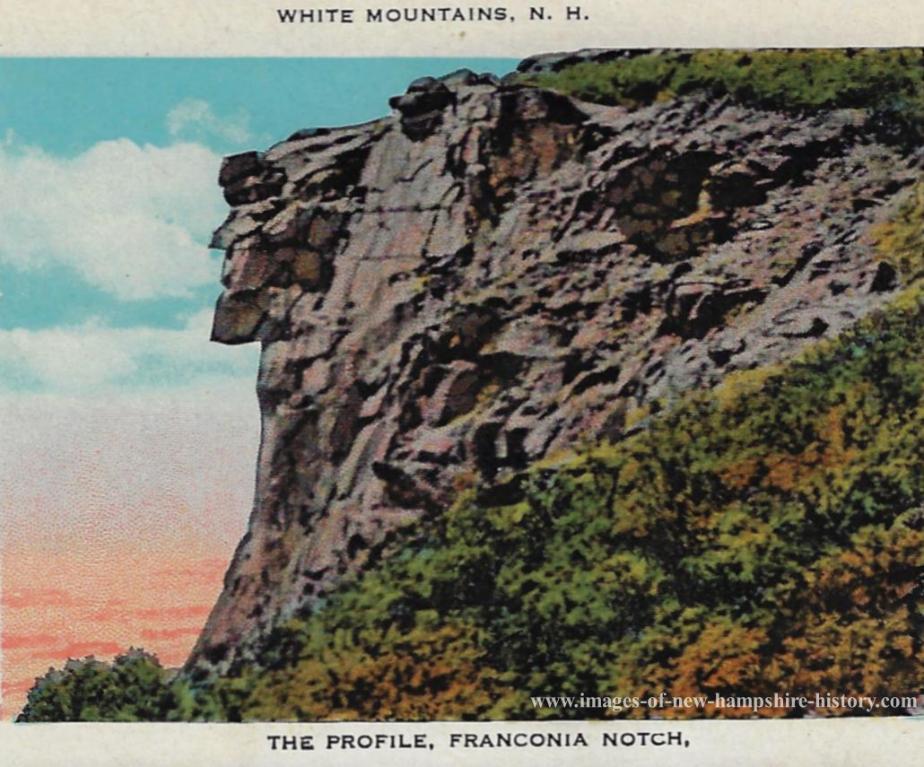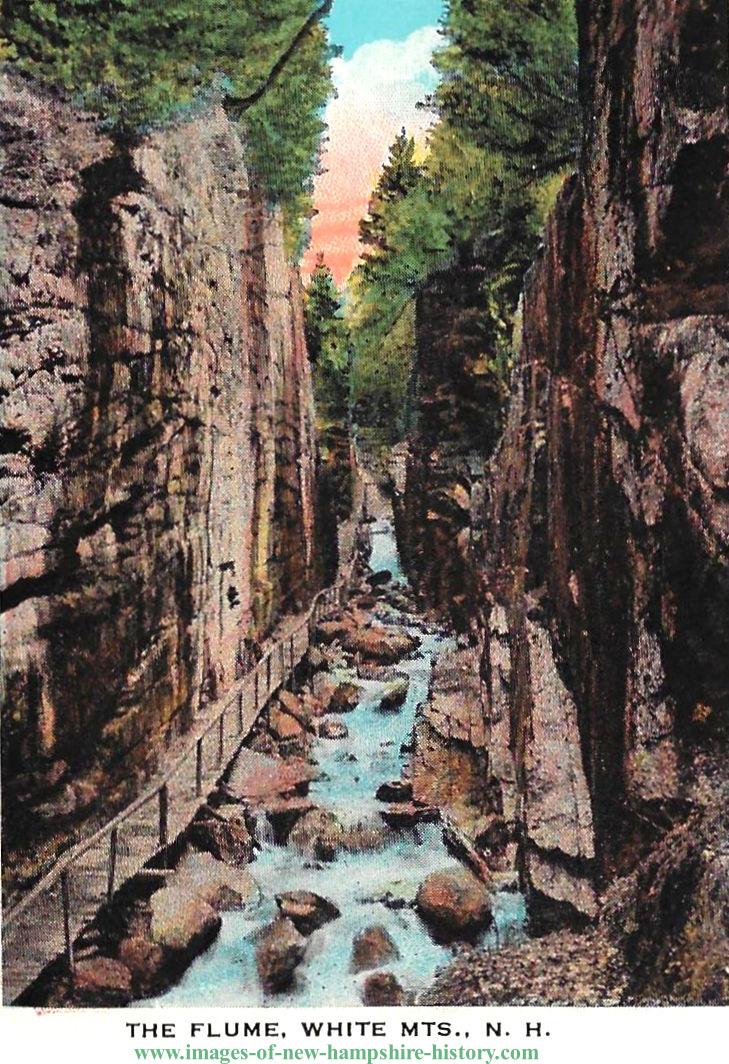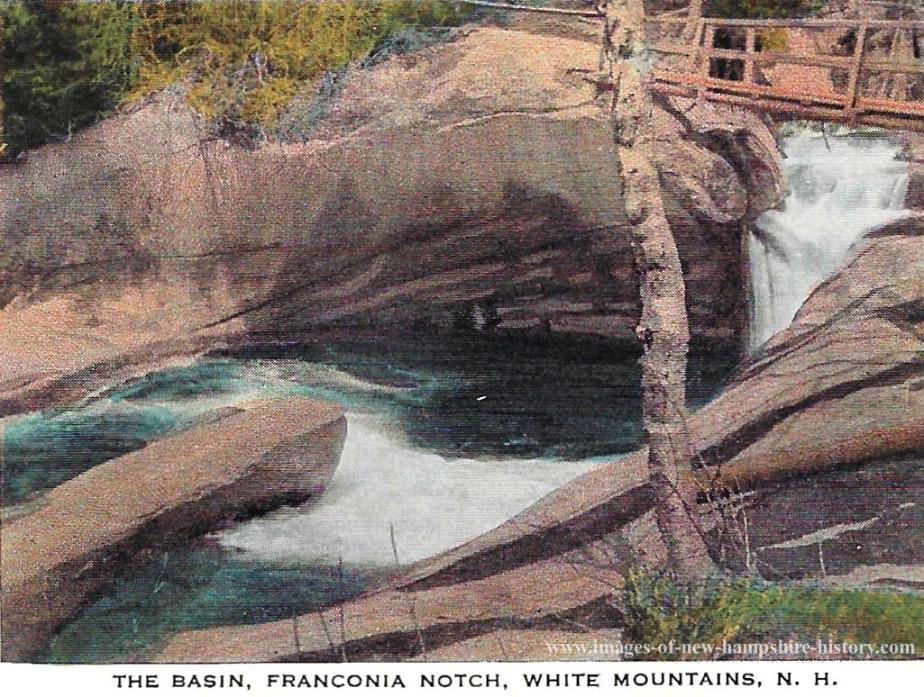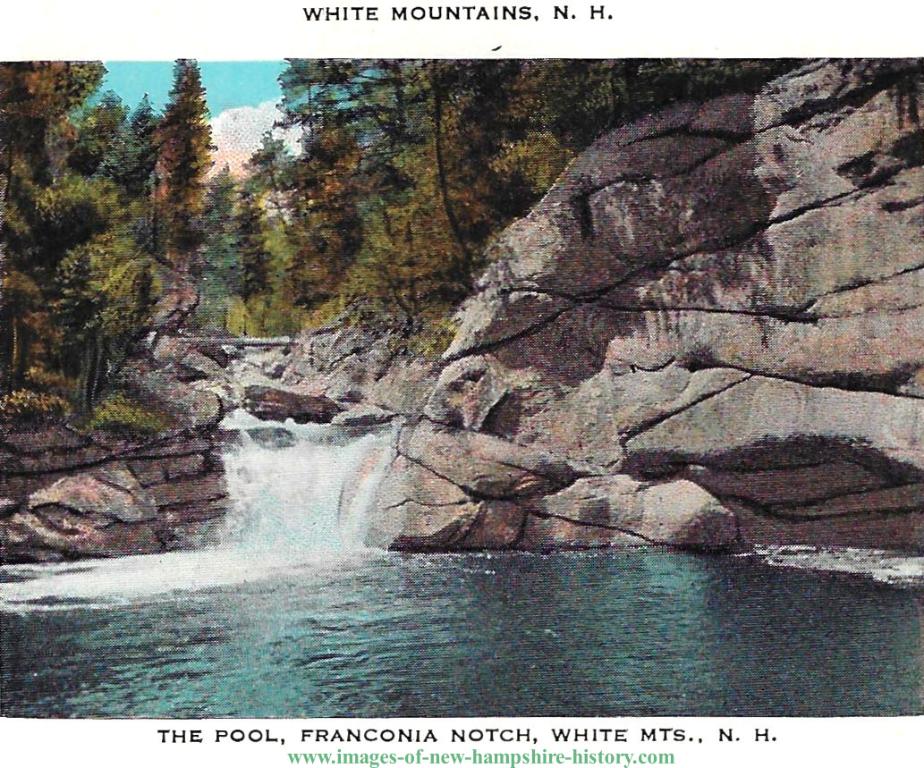 Franconia Notch Postcard Set - 1960s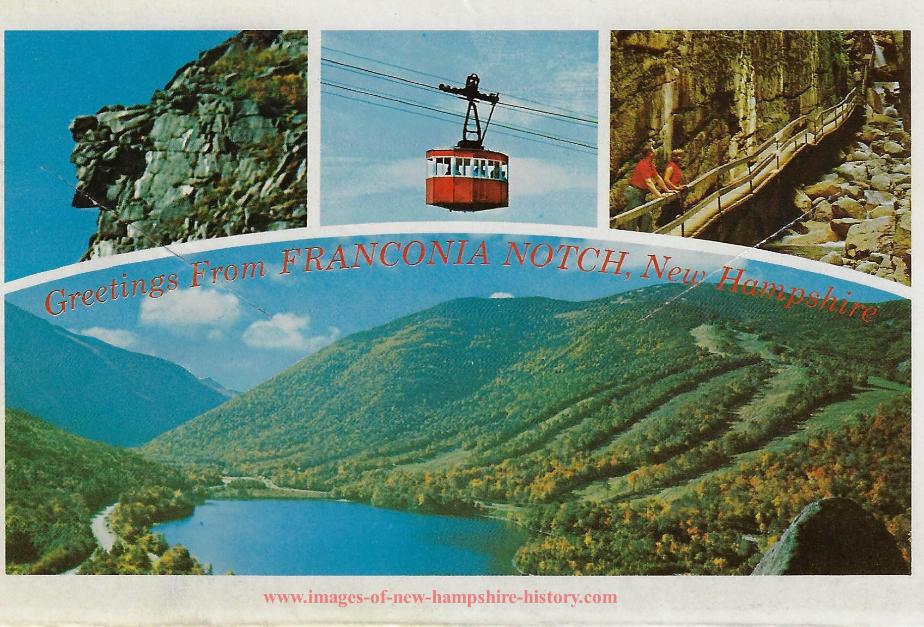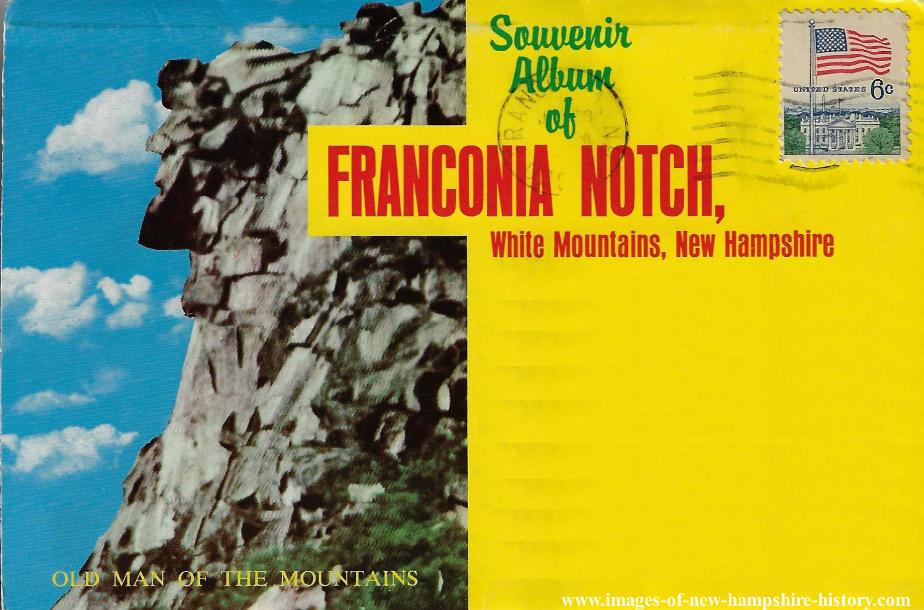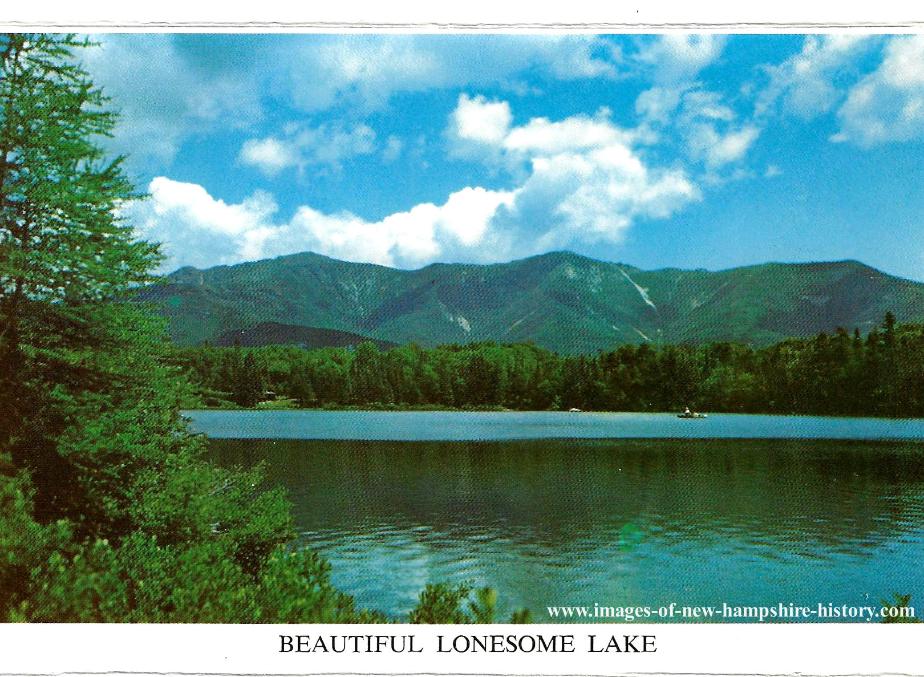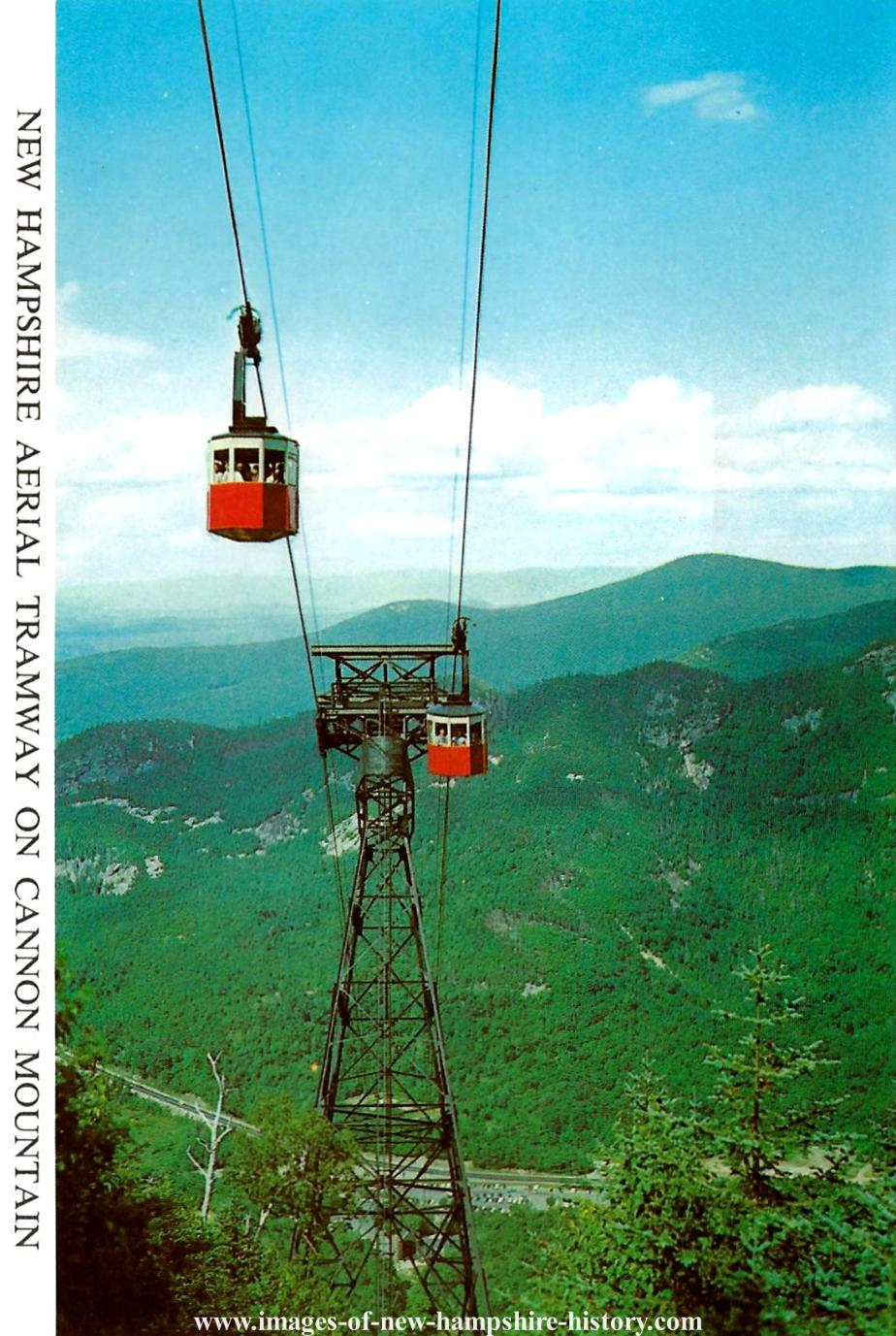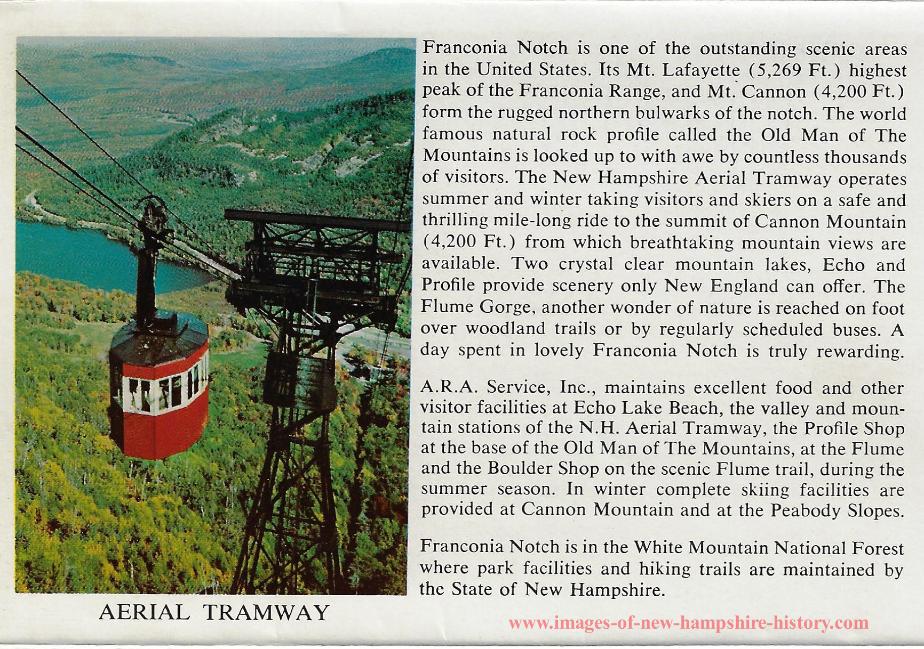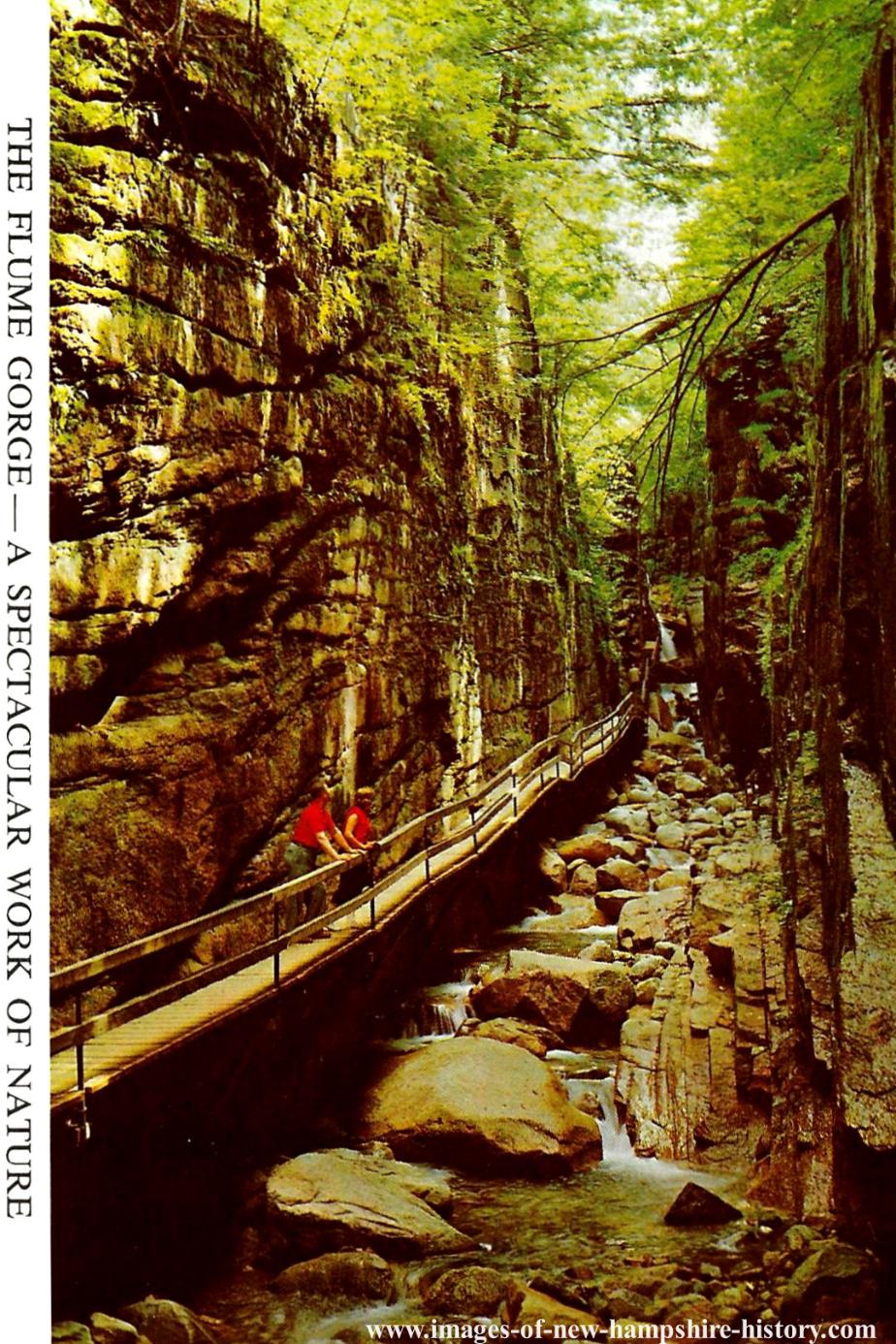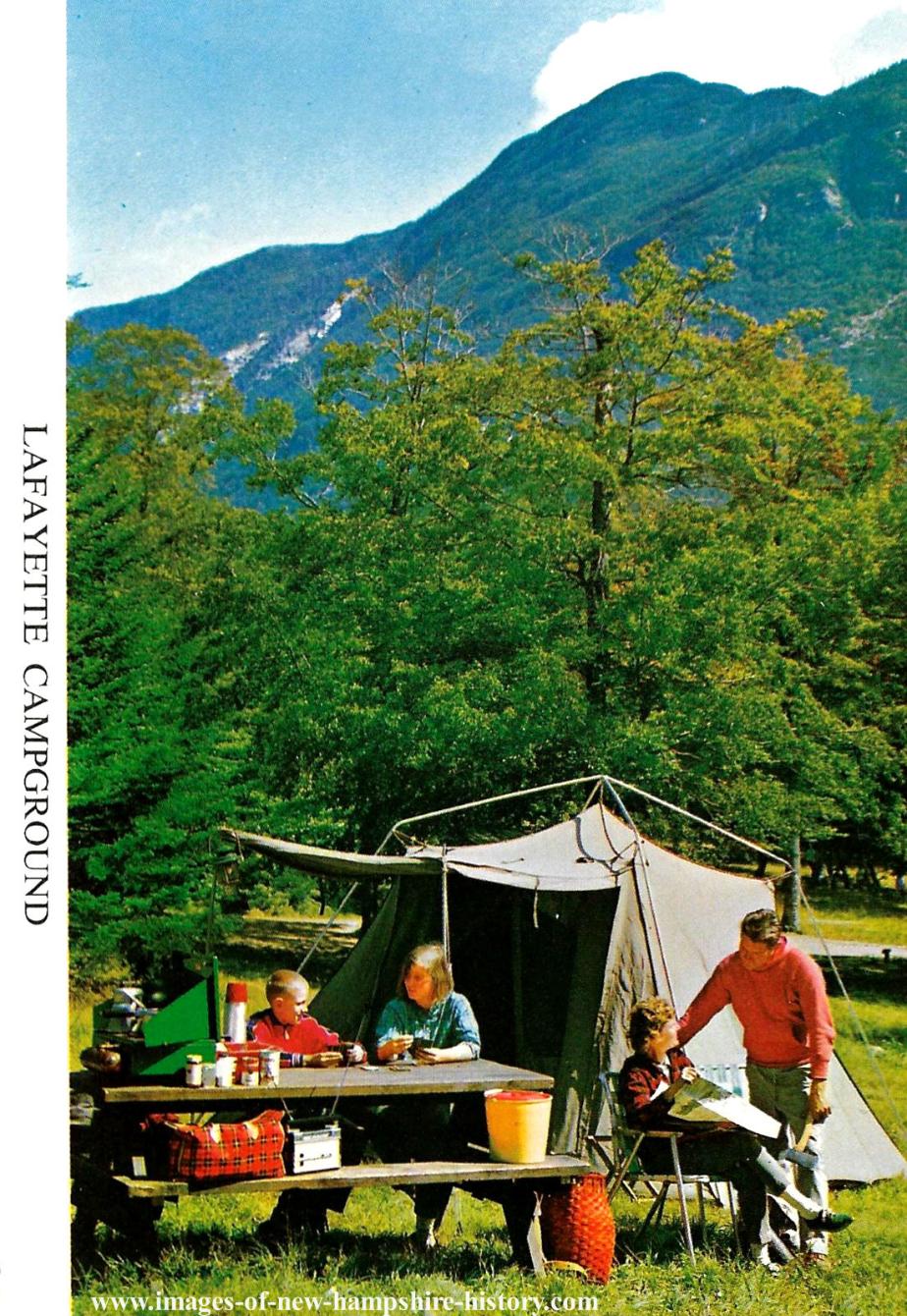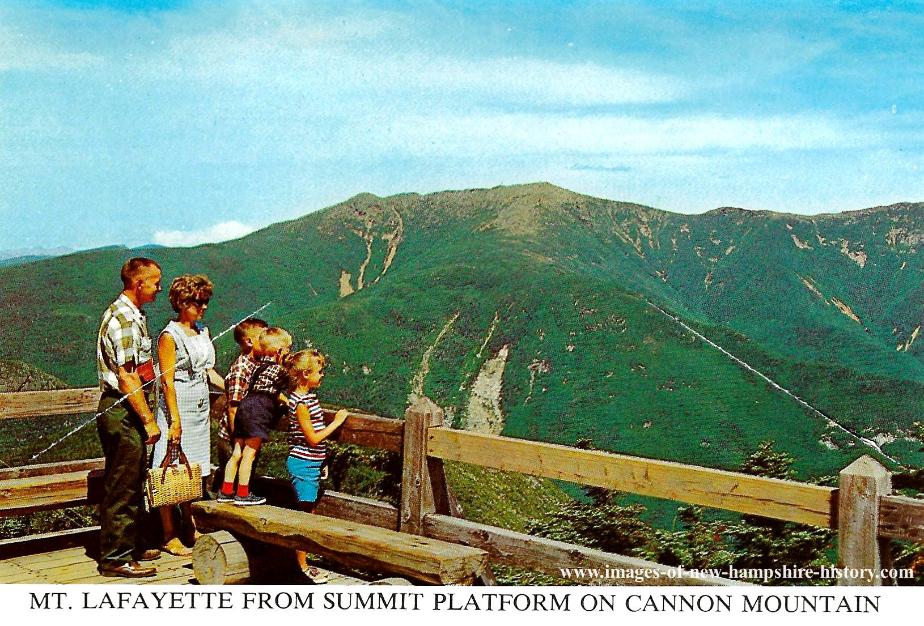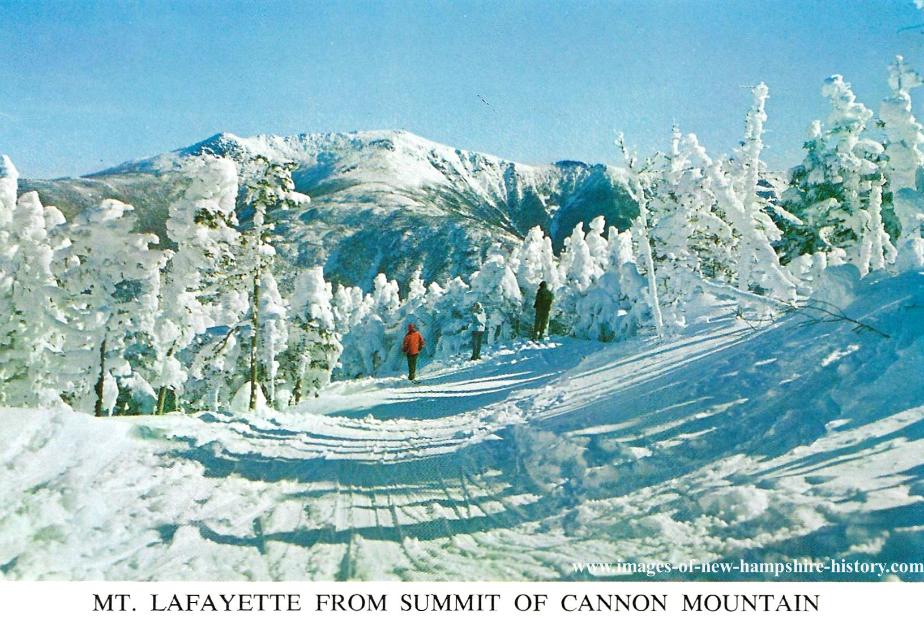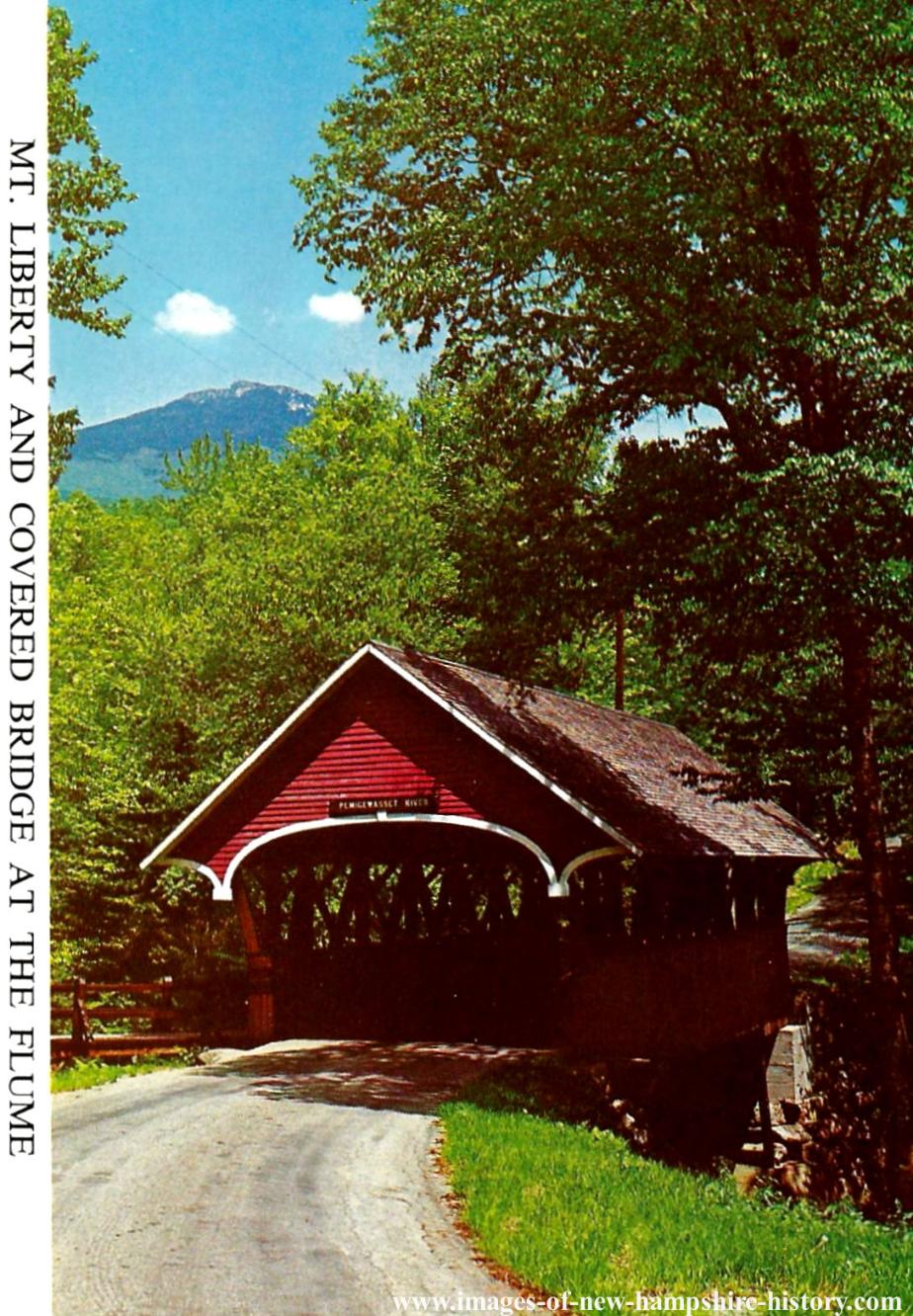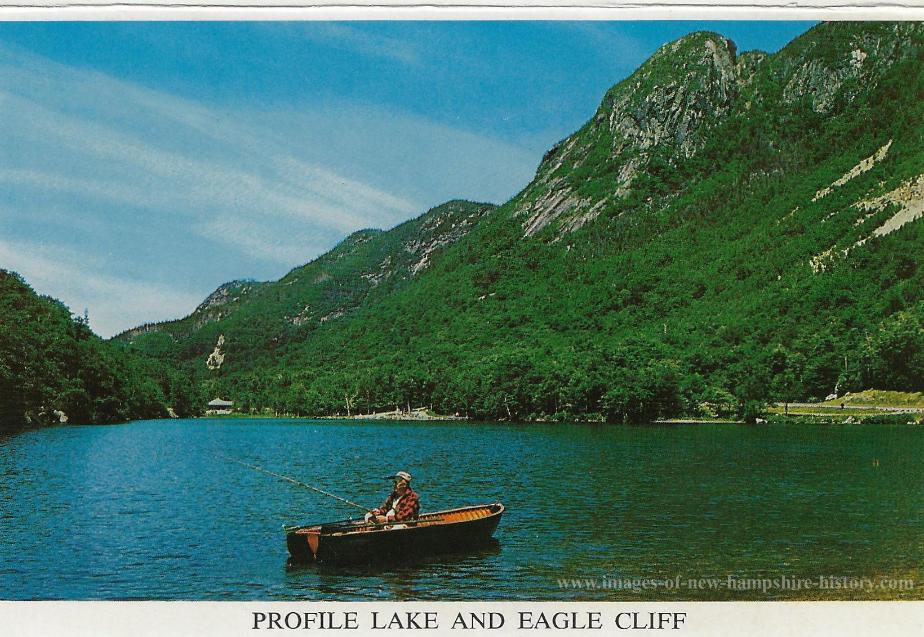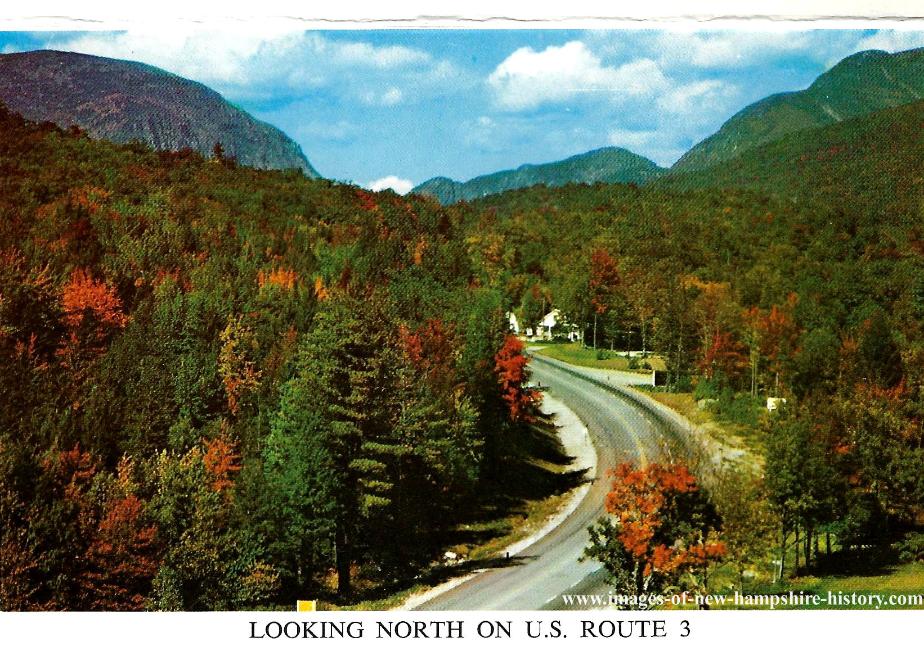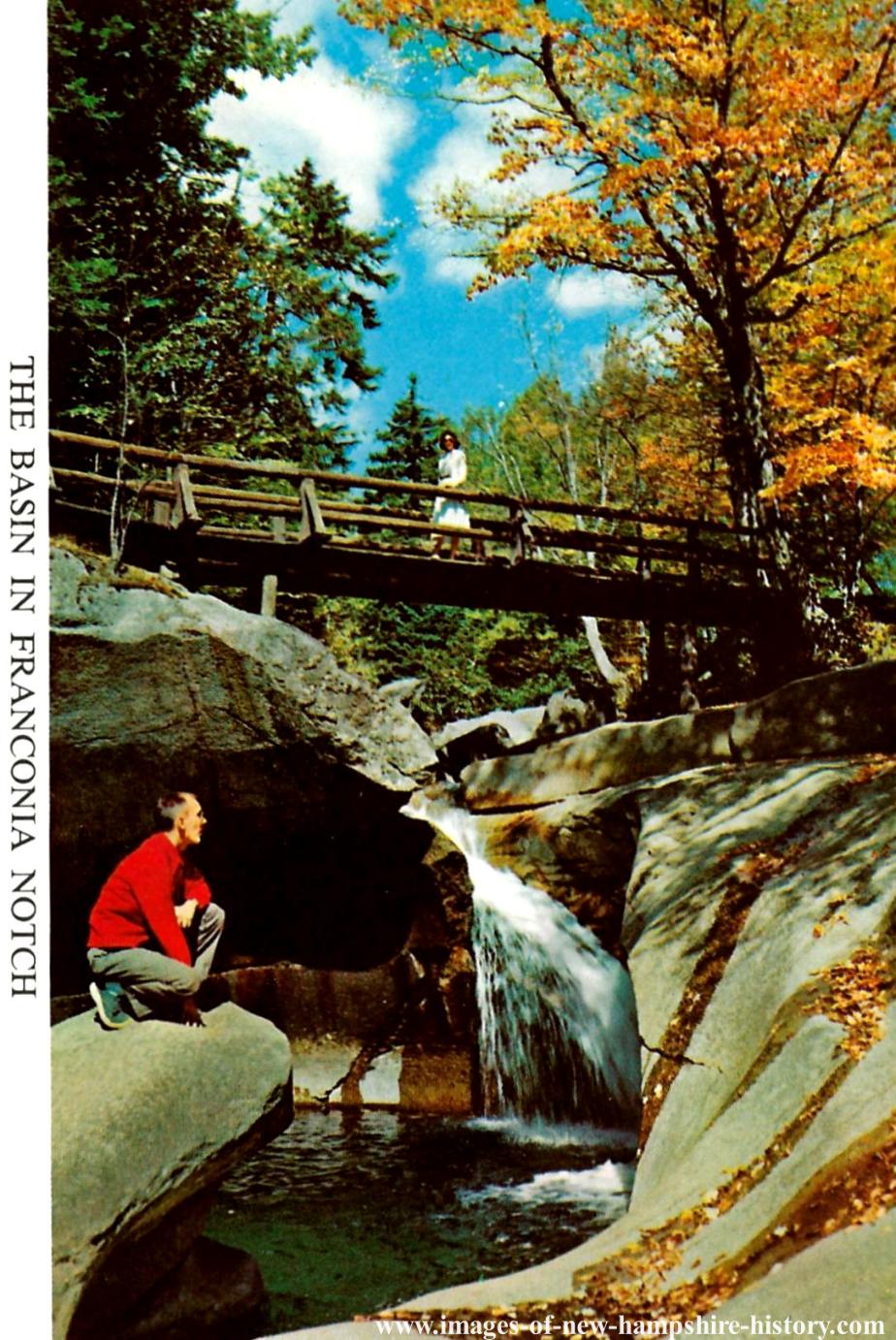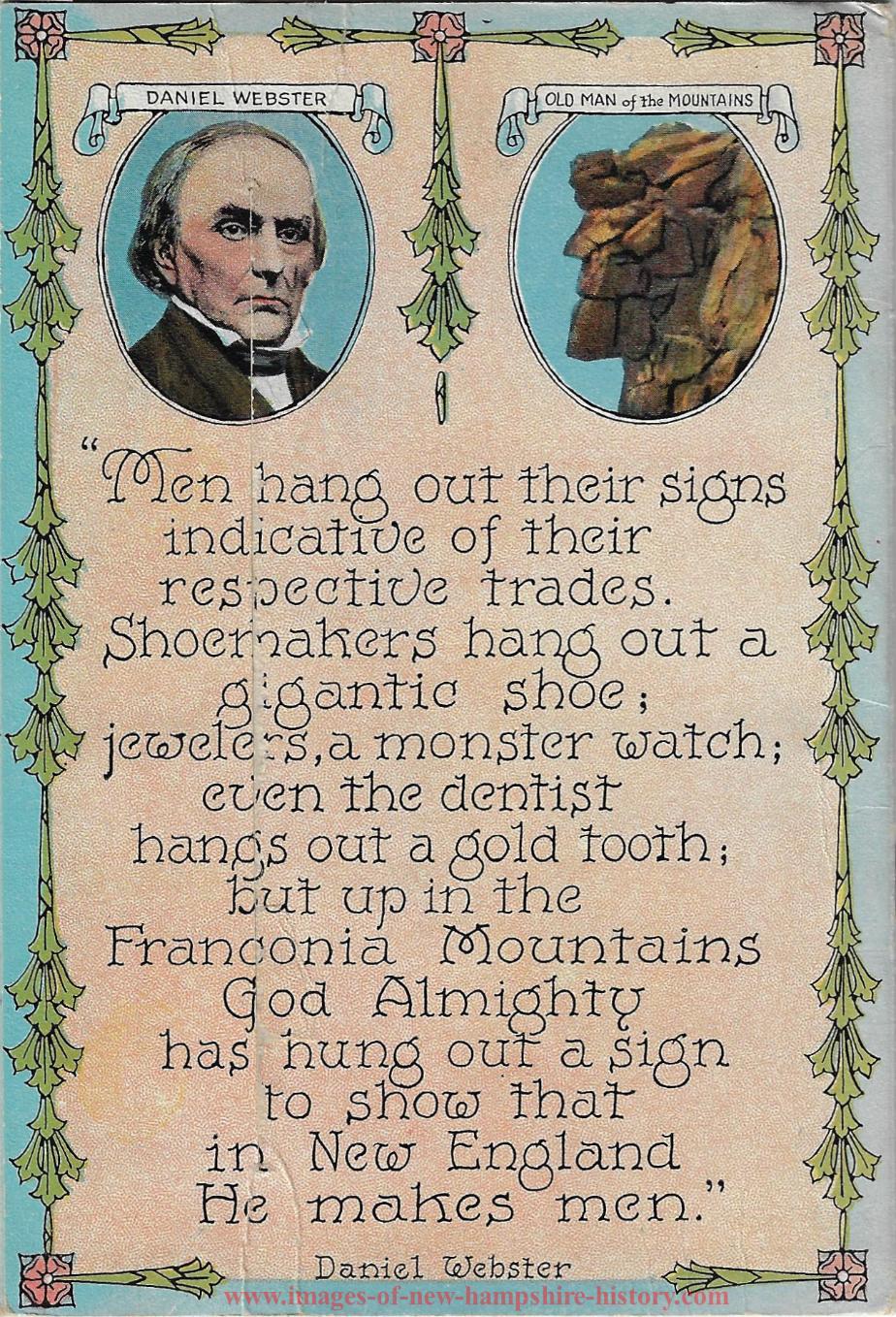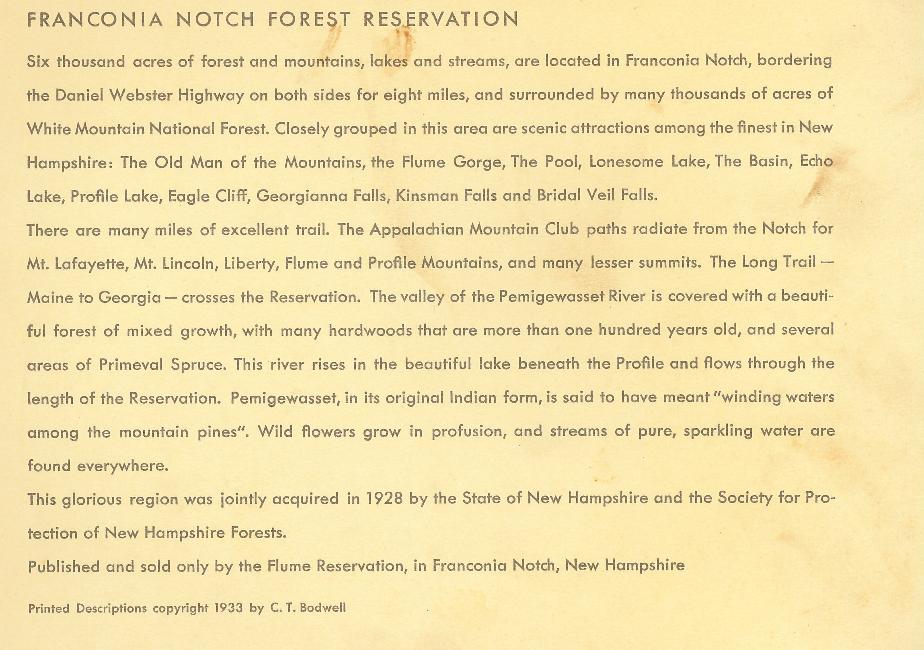 Governor ShermanAdams at Artist's Bluff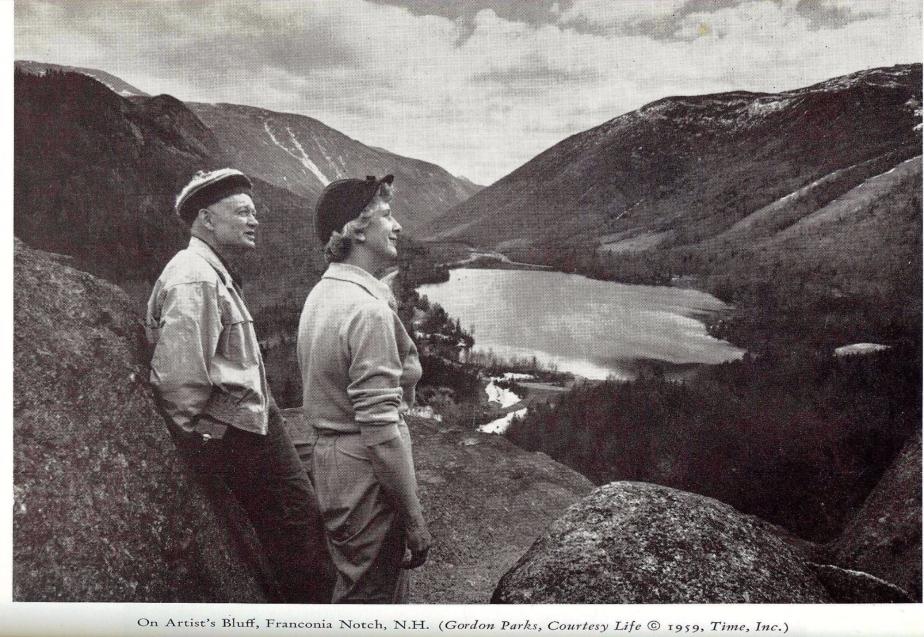 Avalanche Falls Flume Gorge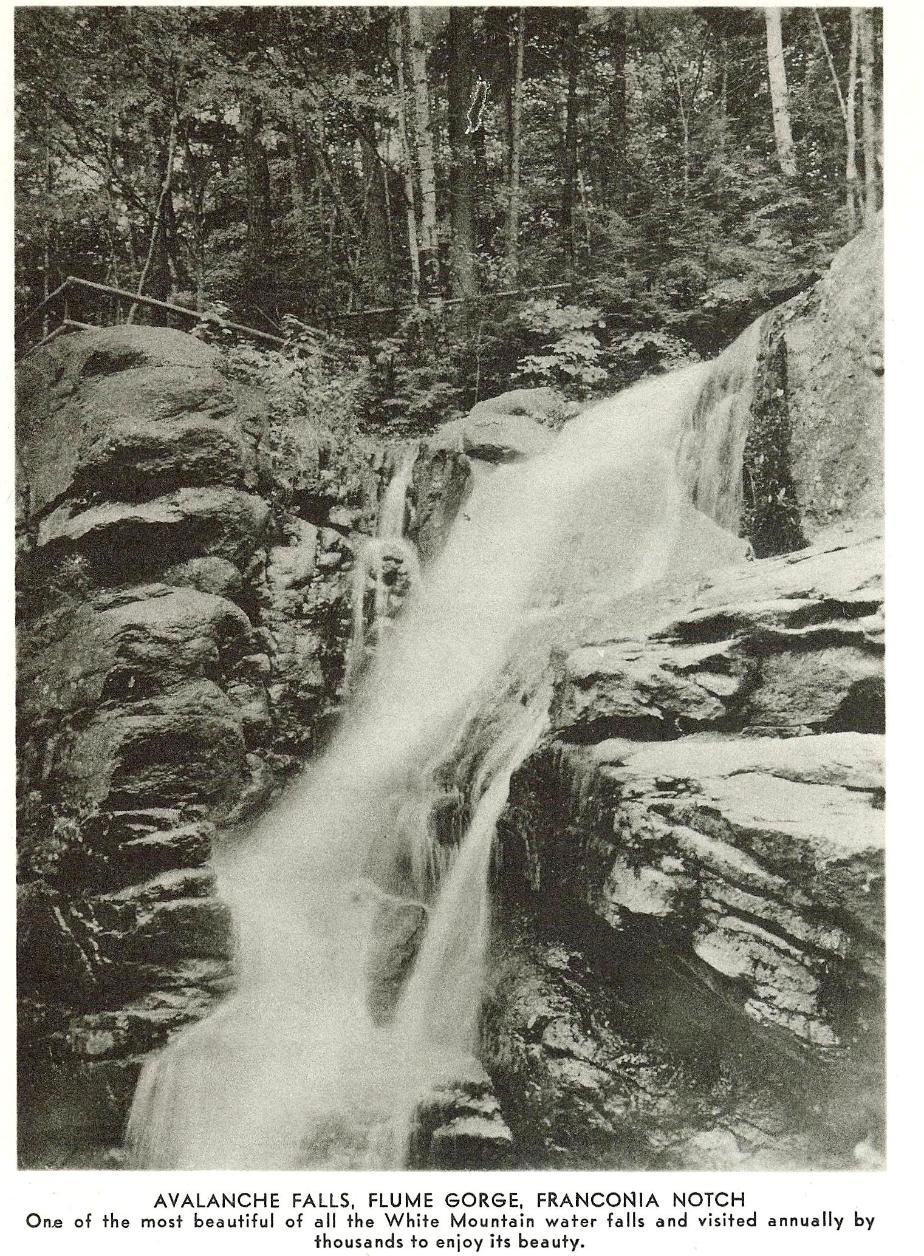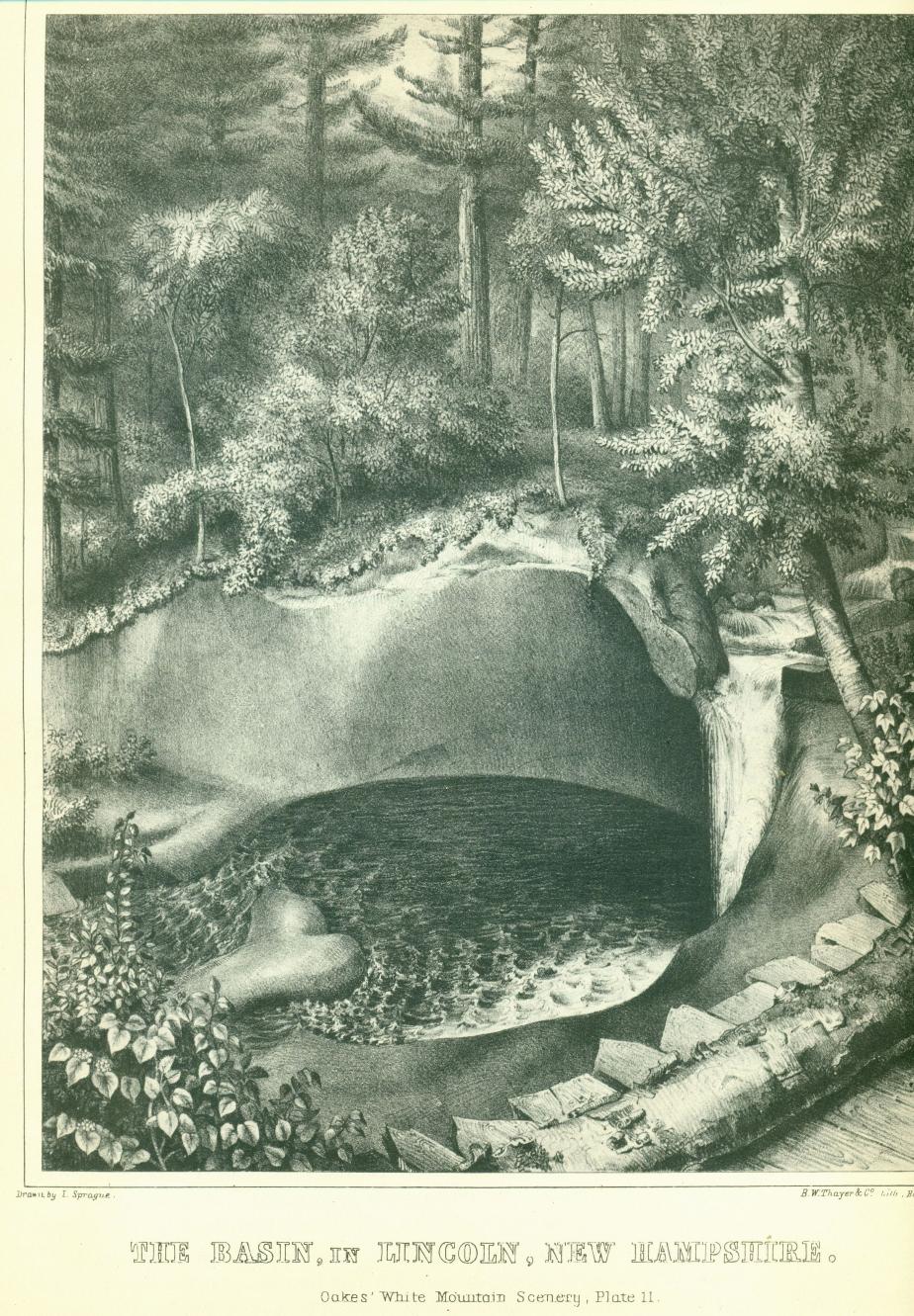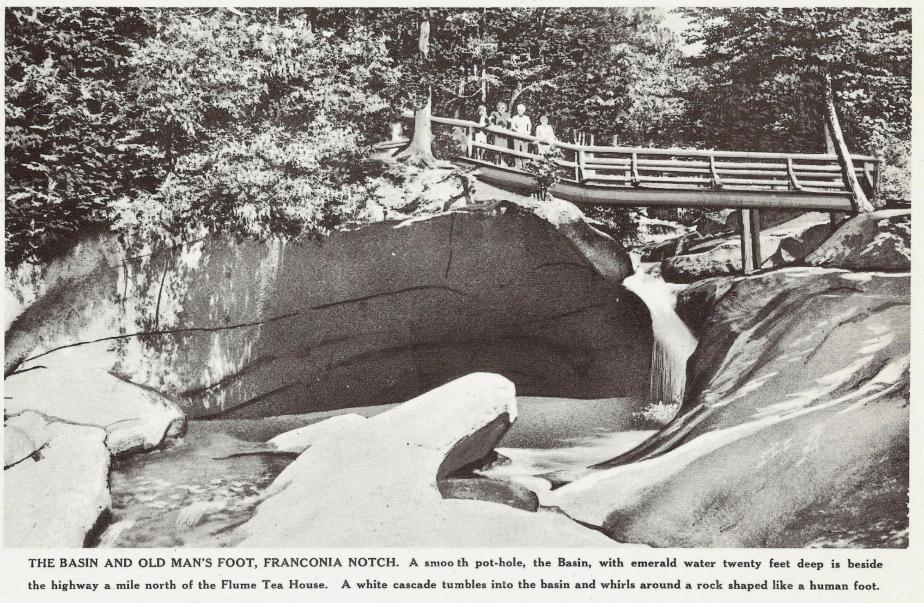 Boise Rock - Franconia Notch State Park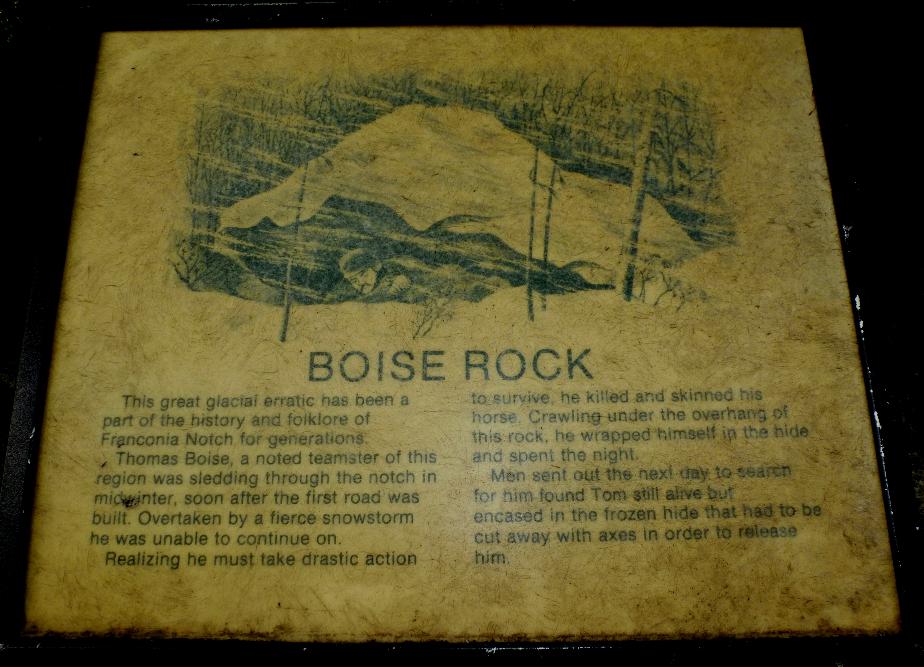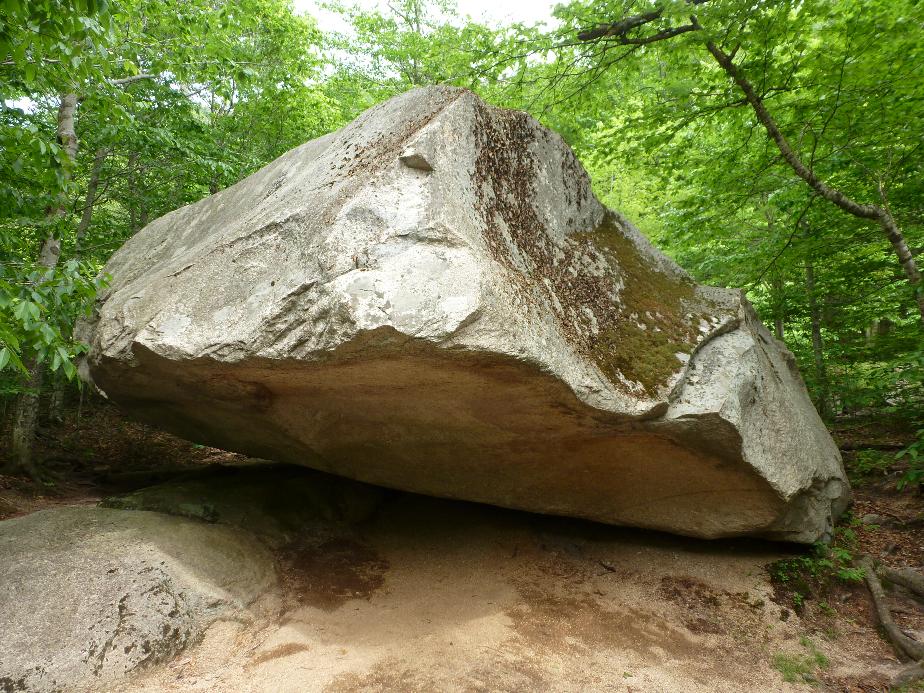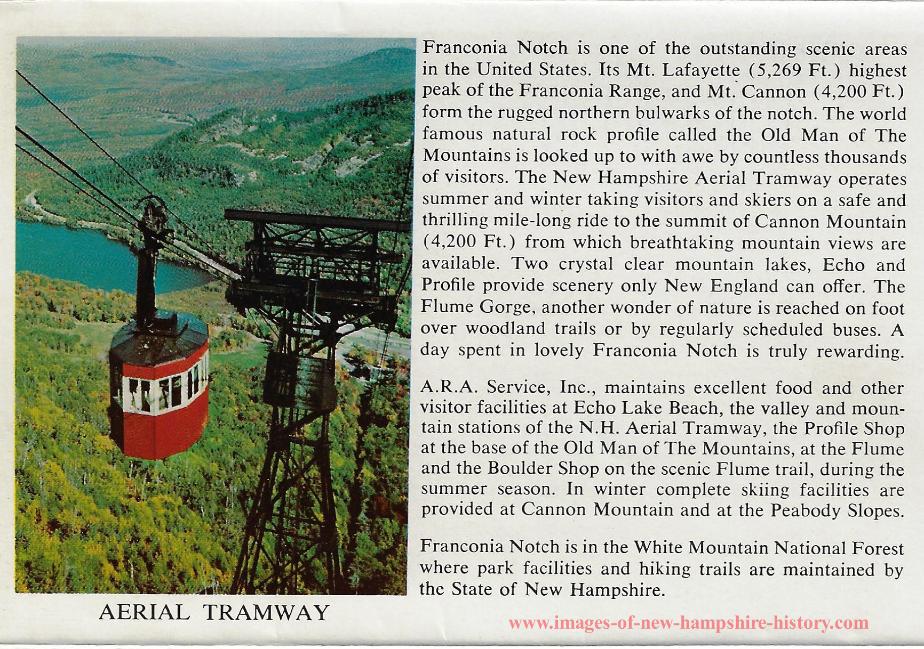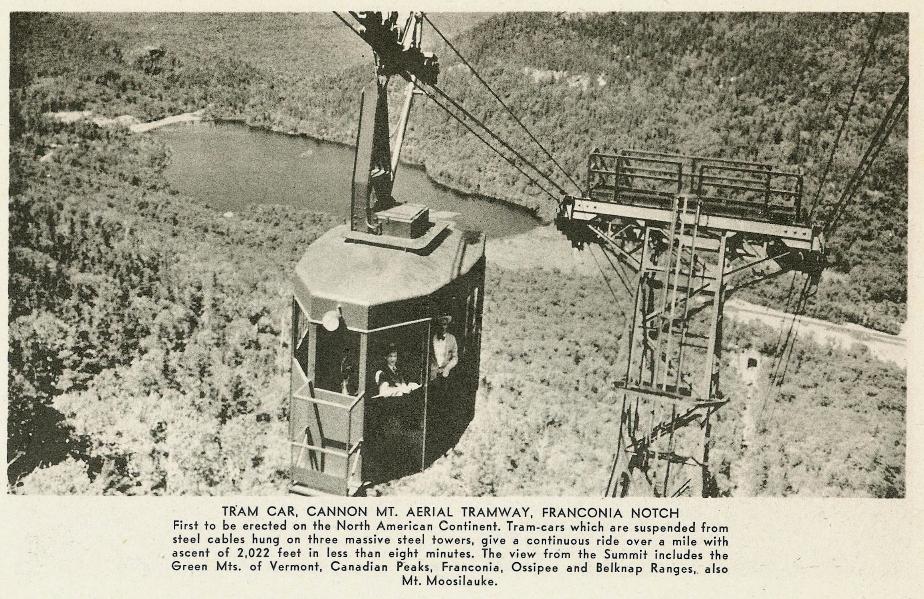 Echo Lake - Franconia Notch State Park - 1933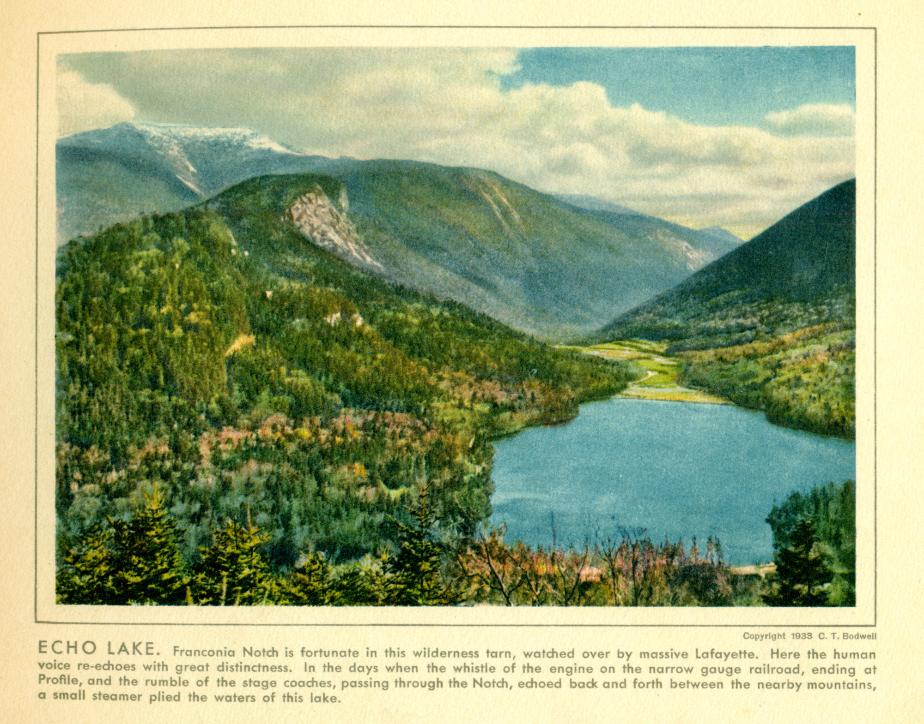 Eagle Cliff and Profile Lake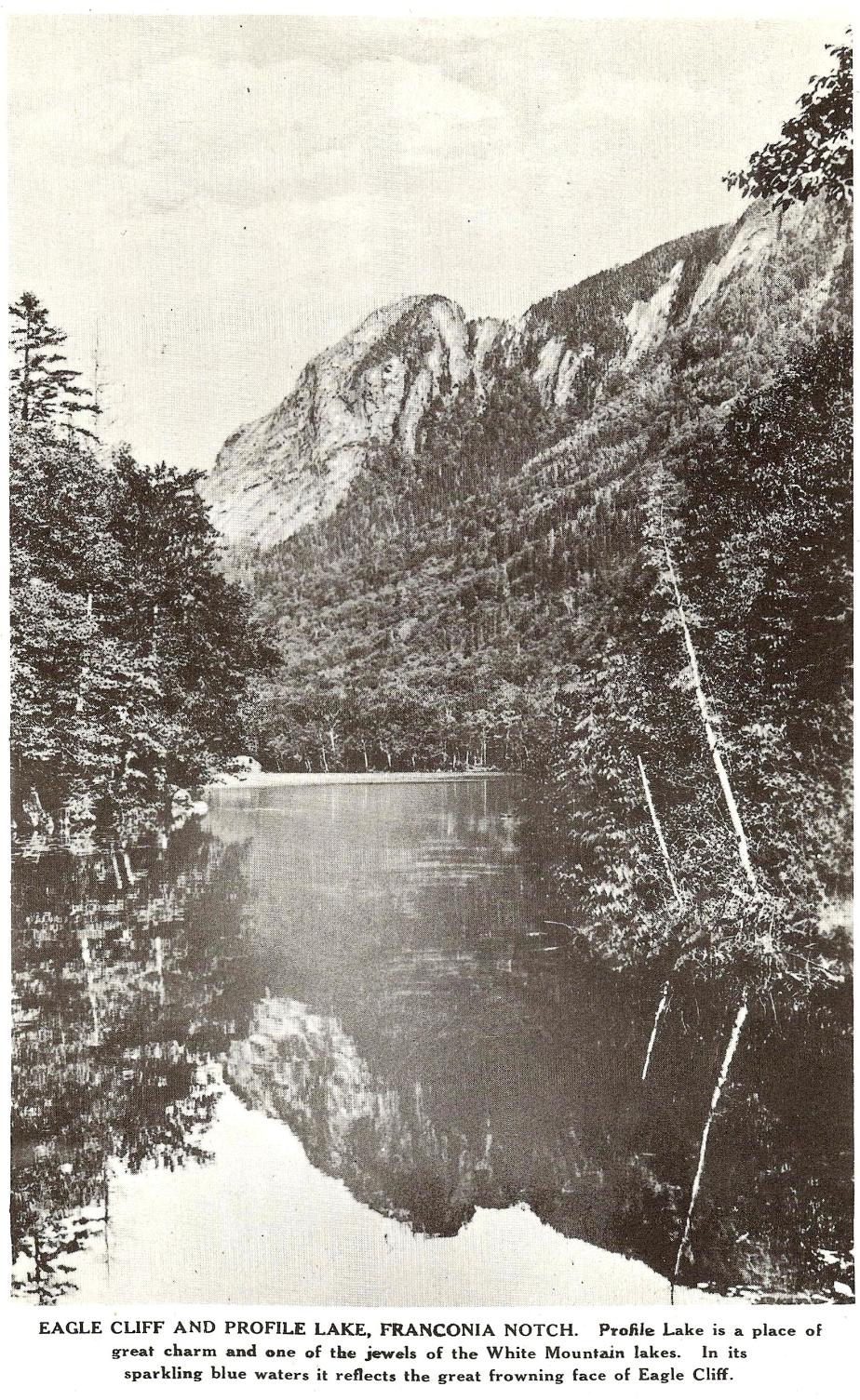 Flume Cascade - Franconia Notch - 1933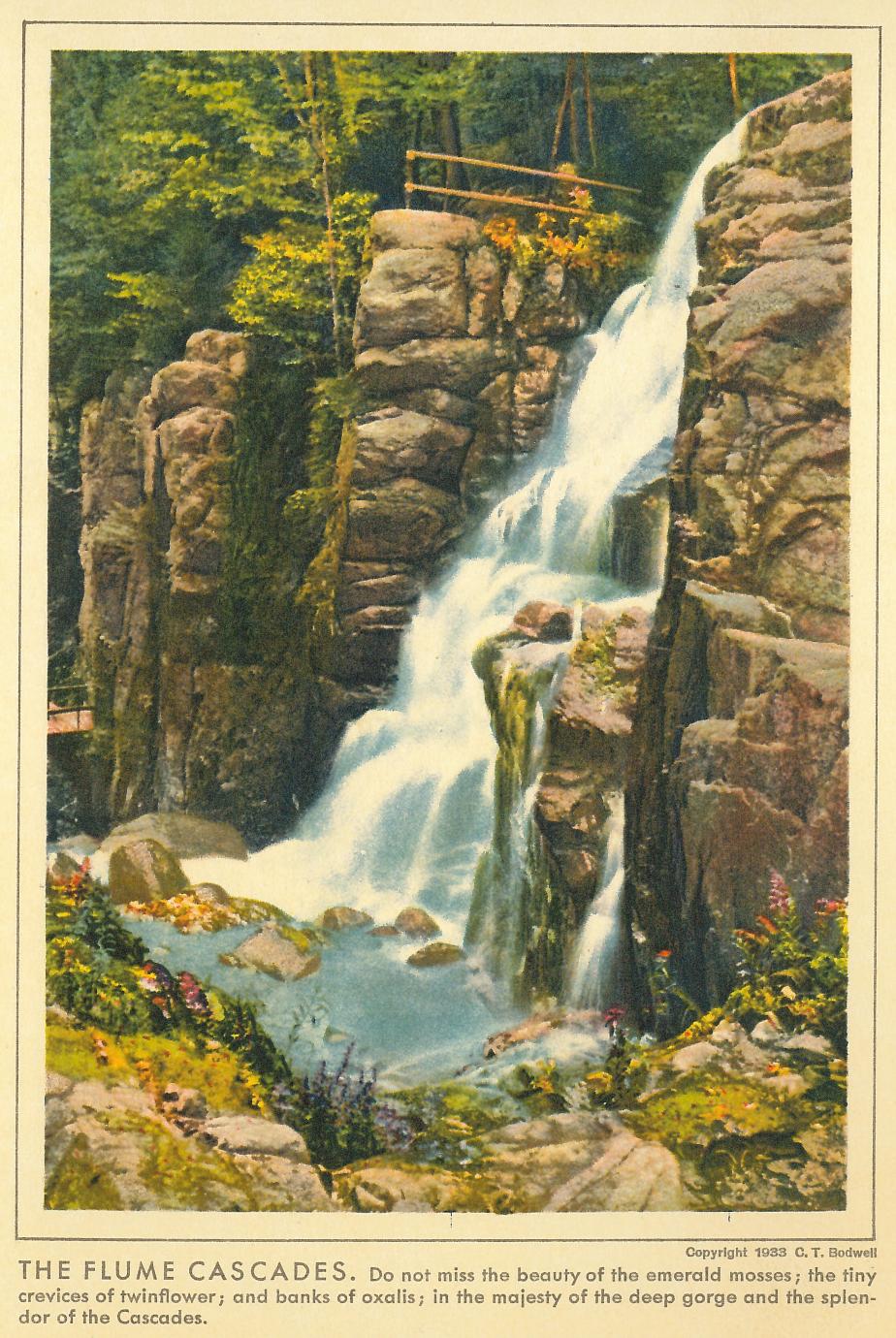 Franconia Notch Flume Parking Lot - 1933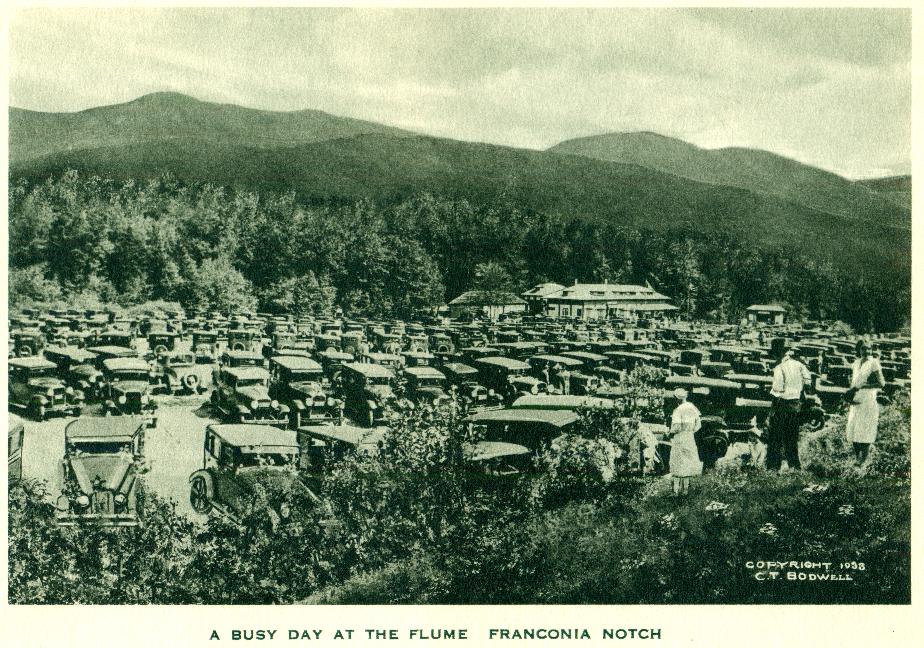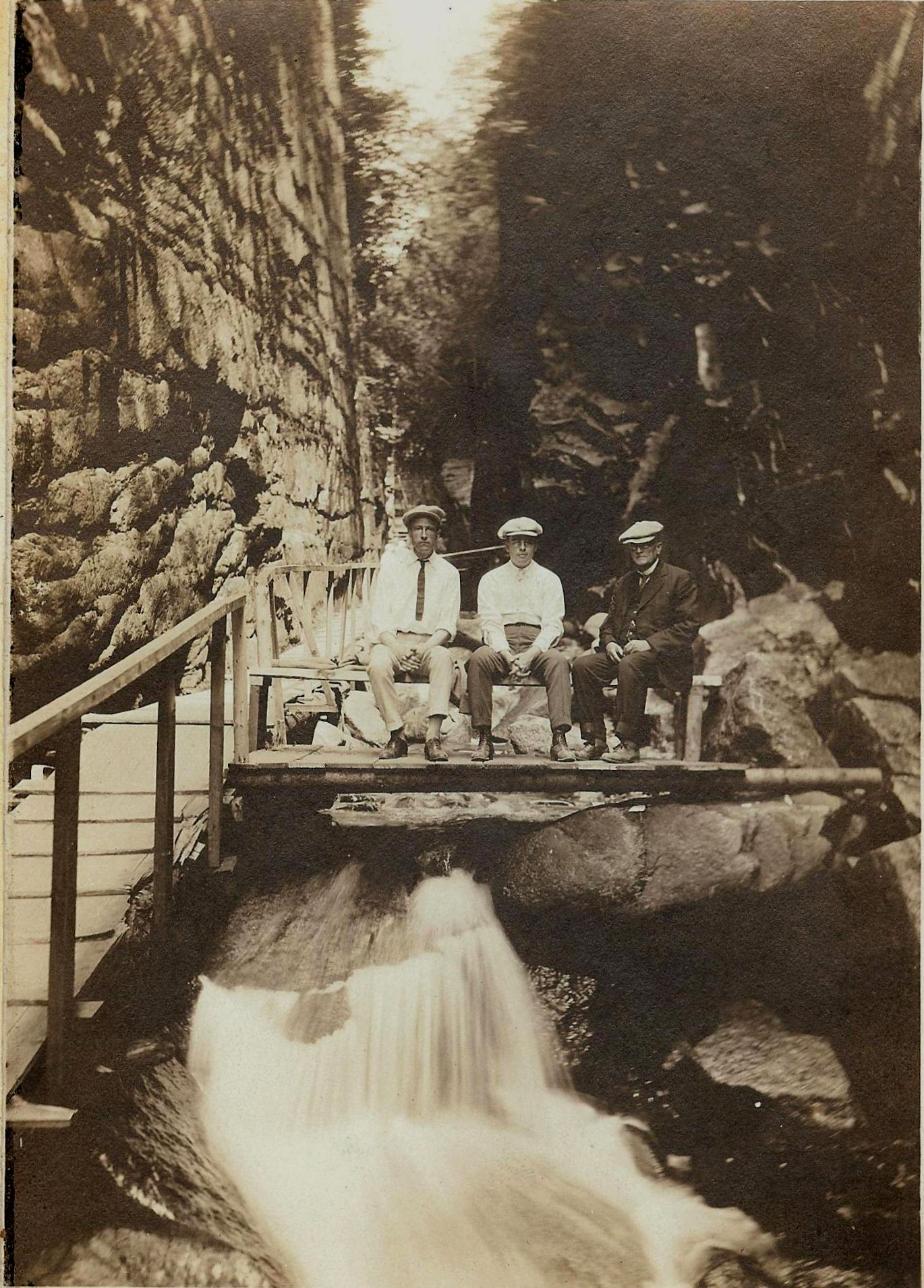 The Flume Gorge with Boulder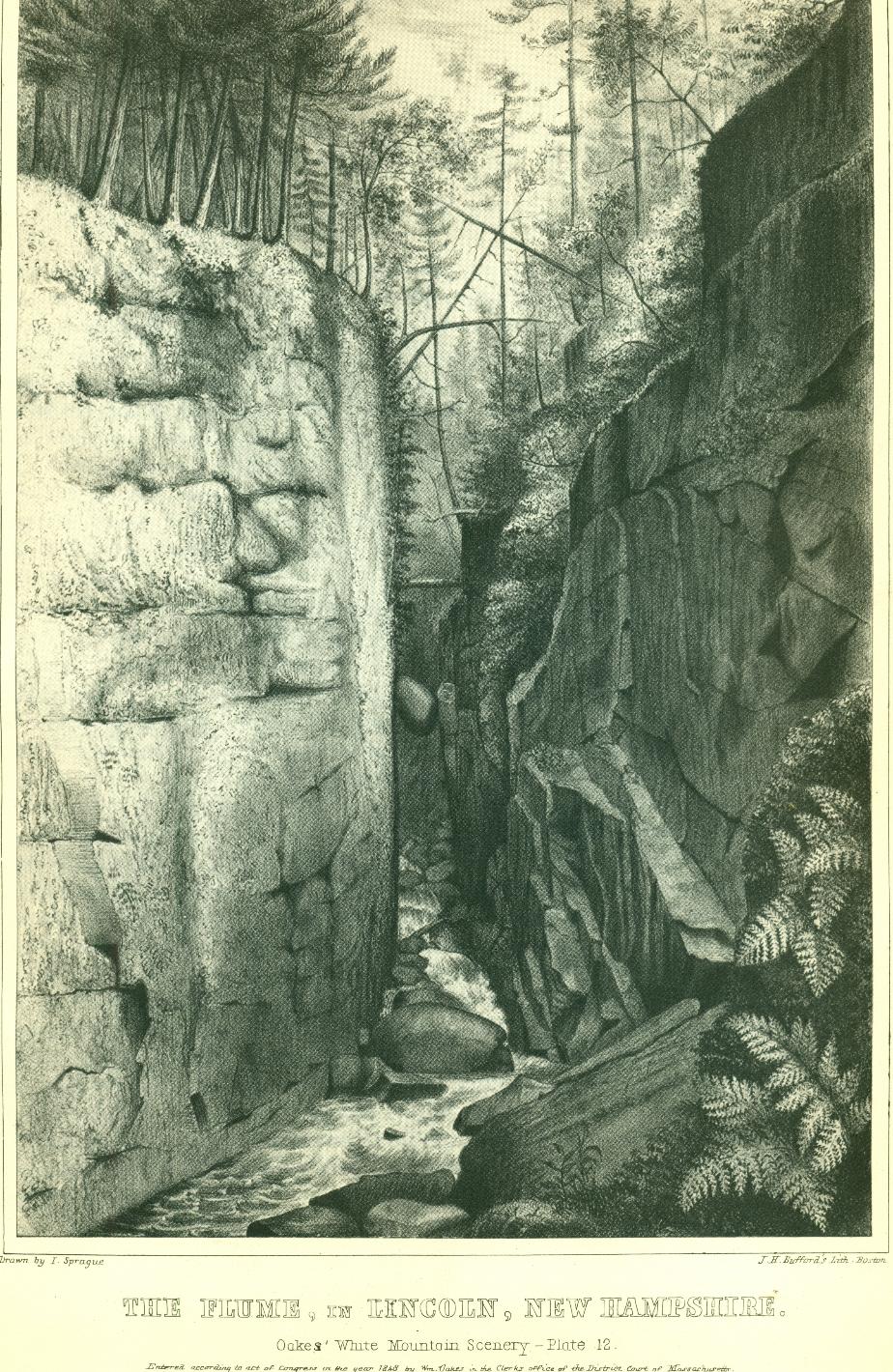 The Flume Gorge with Boulder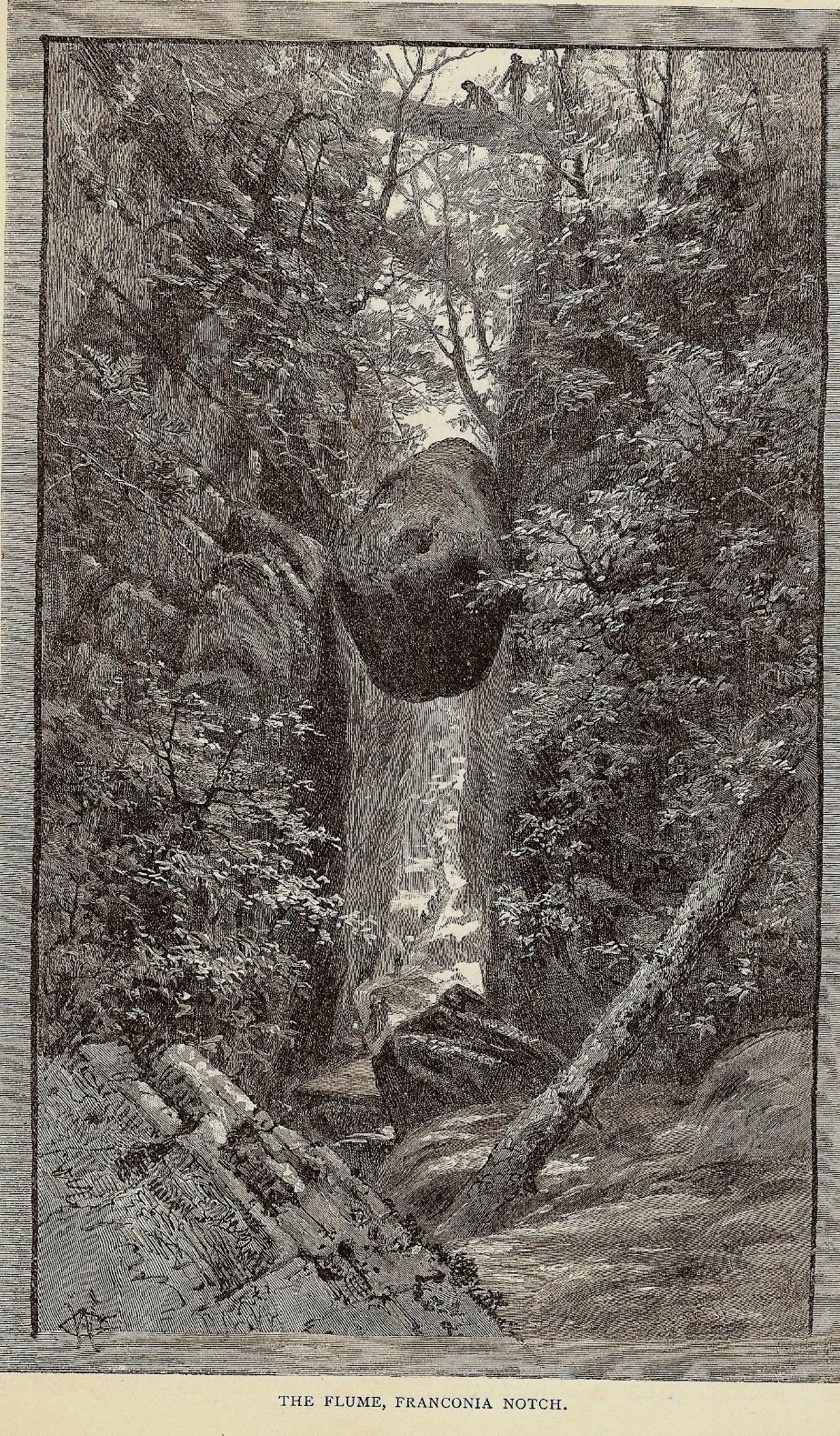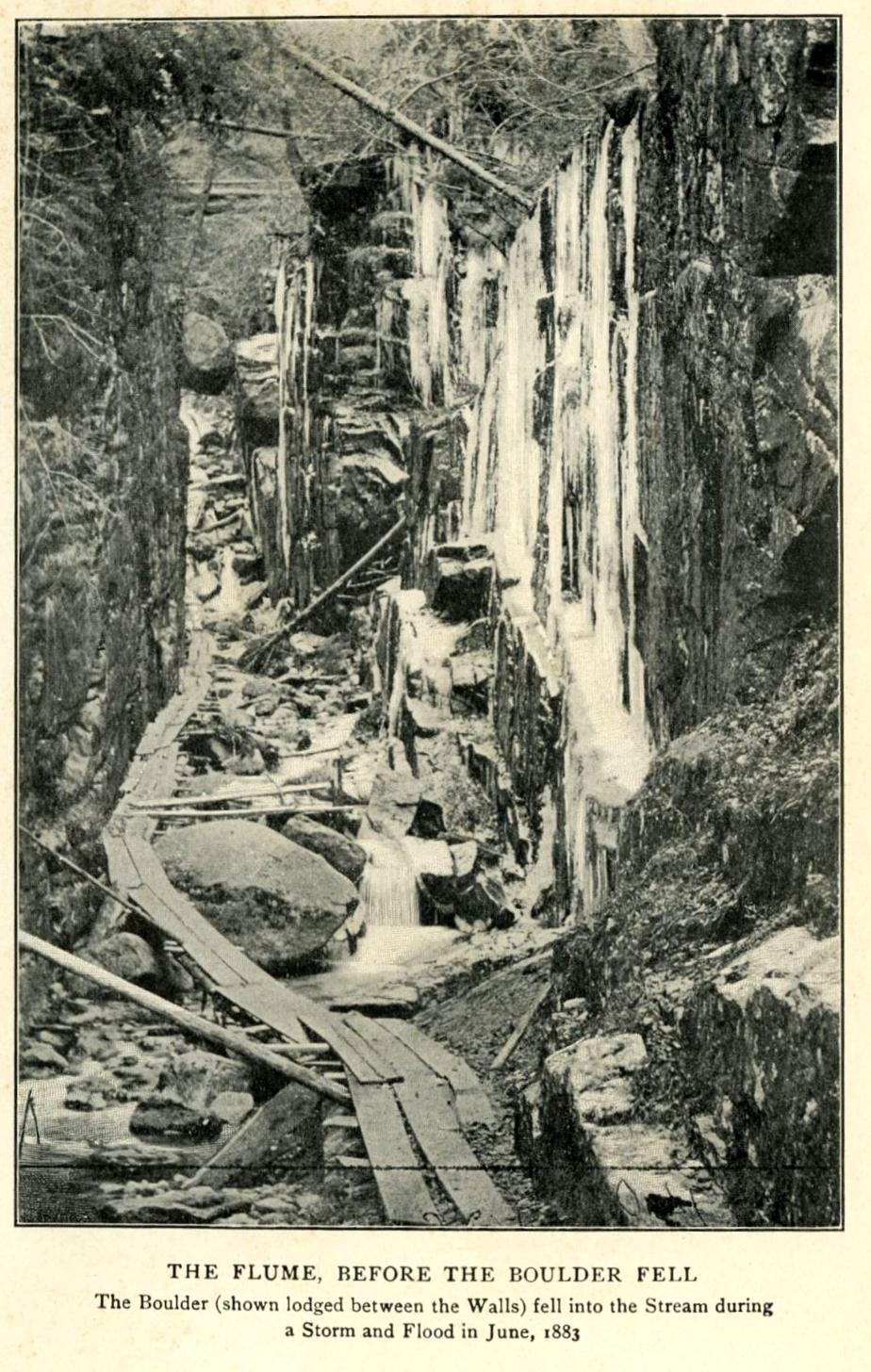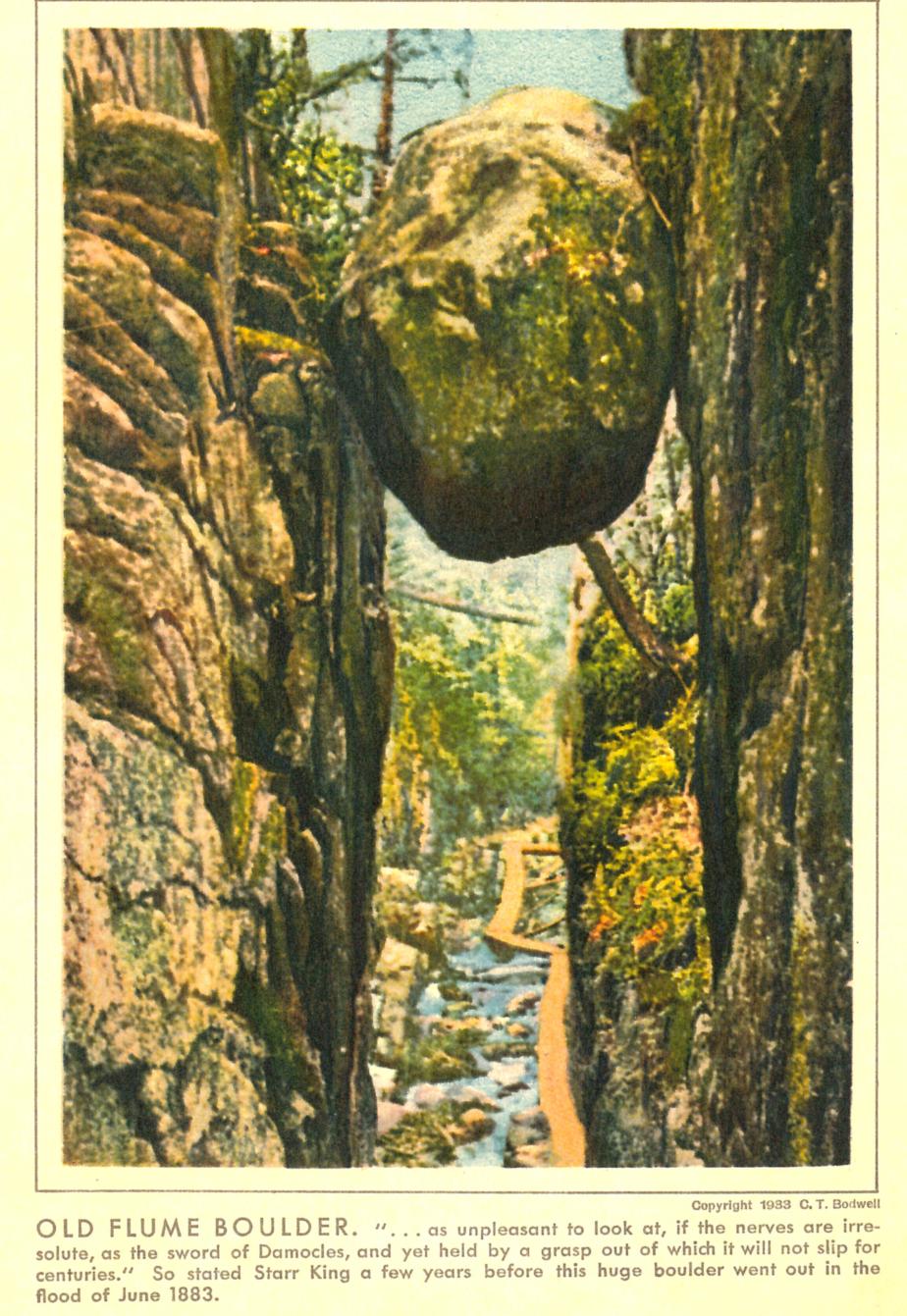 Flume Gorge - Franconia Notch - 1933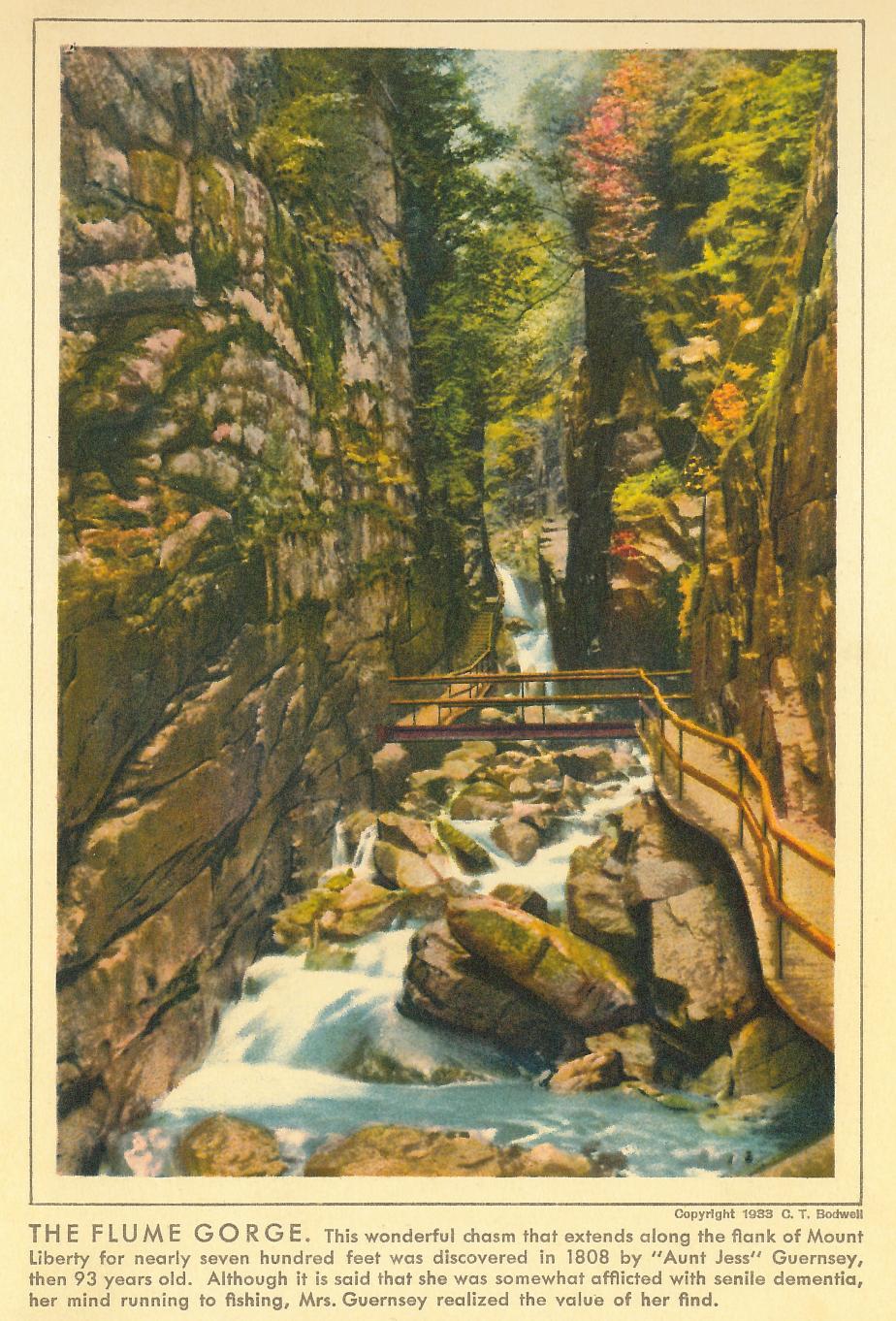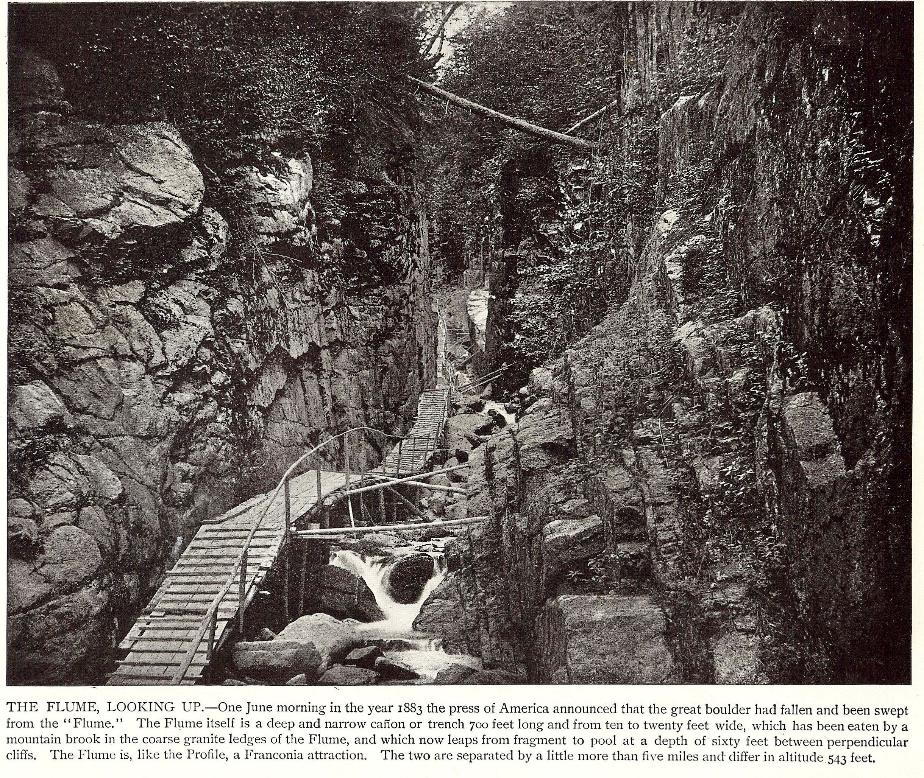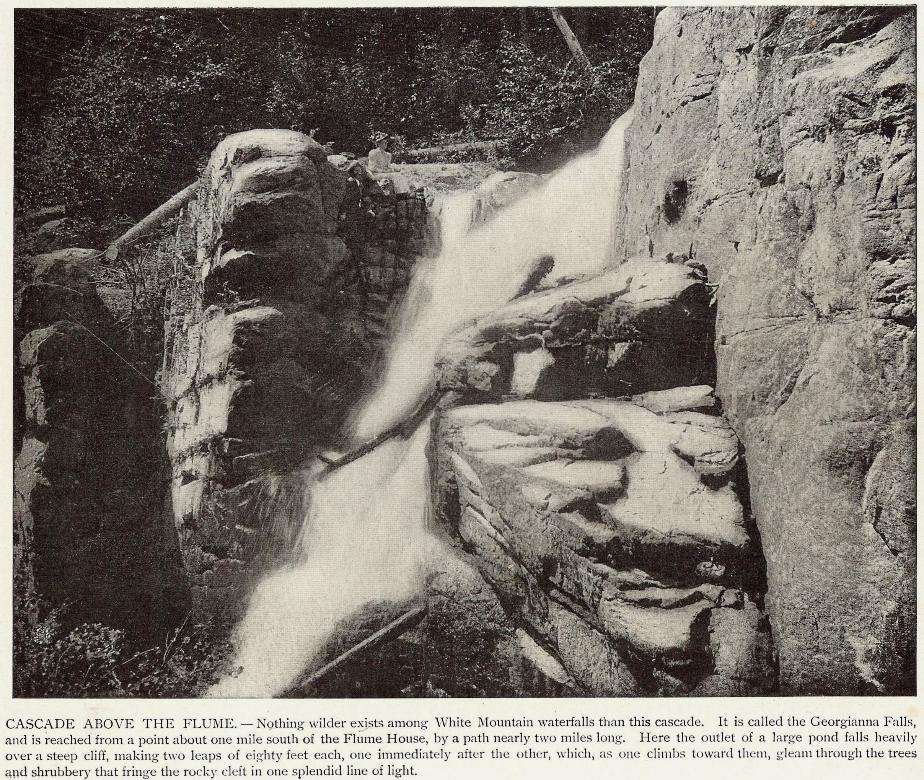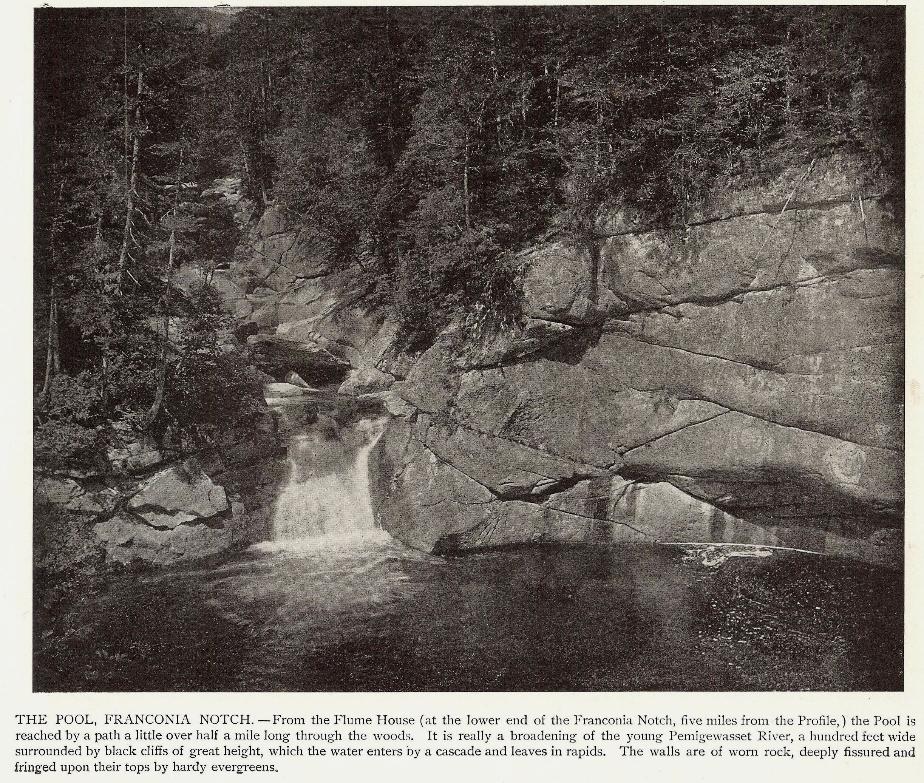 Panoramic View of the Franconia Range - 1933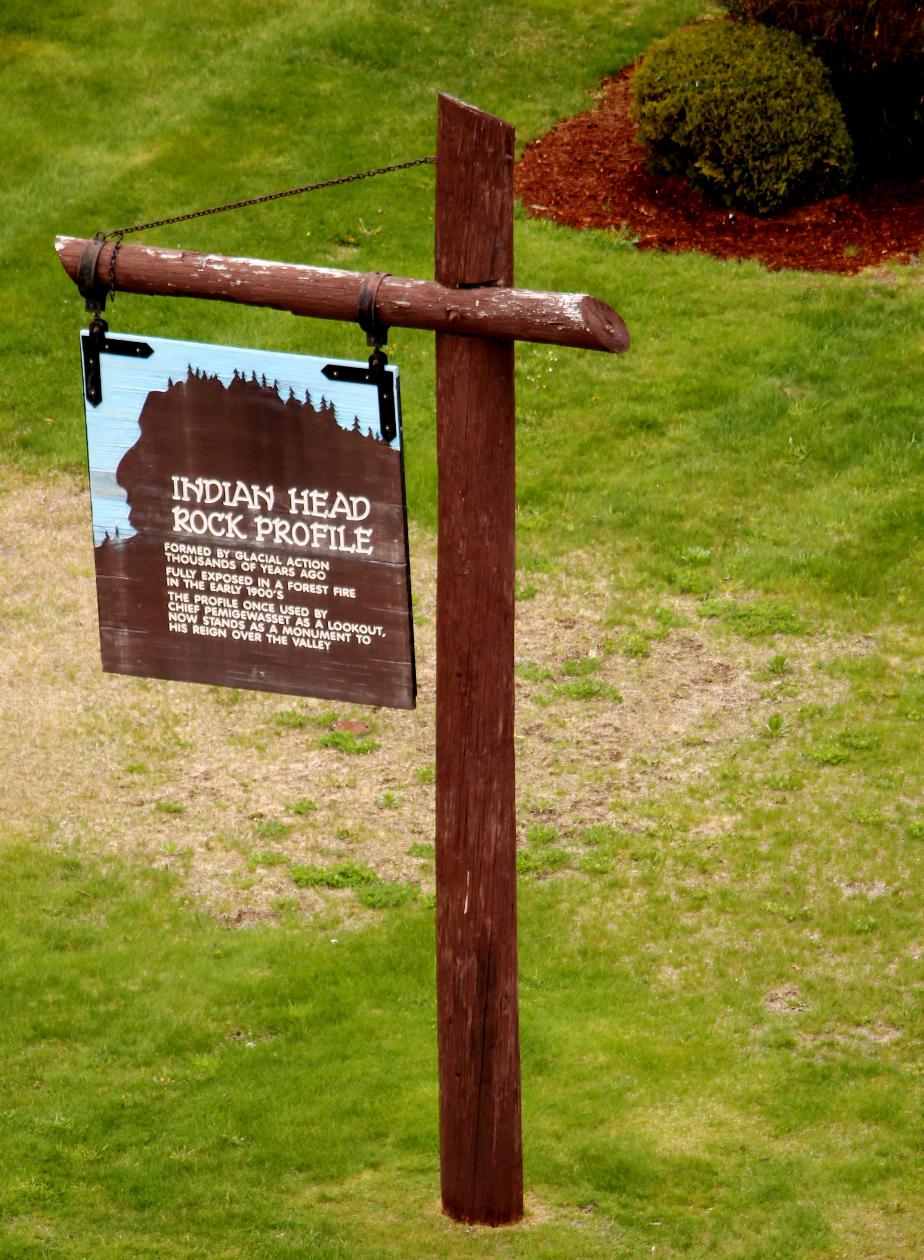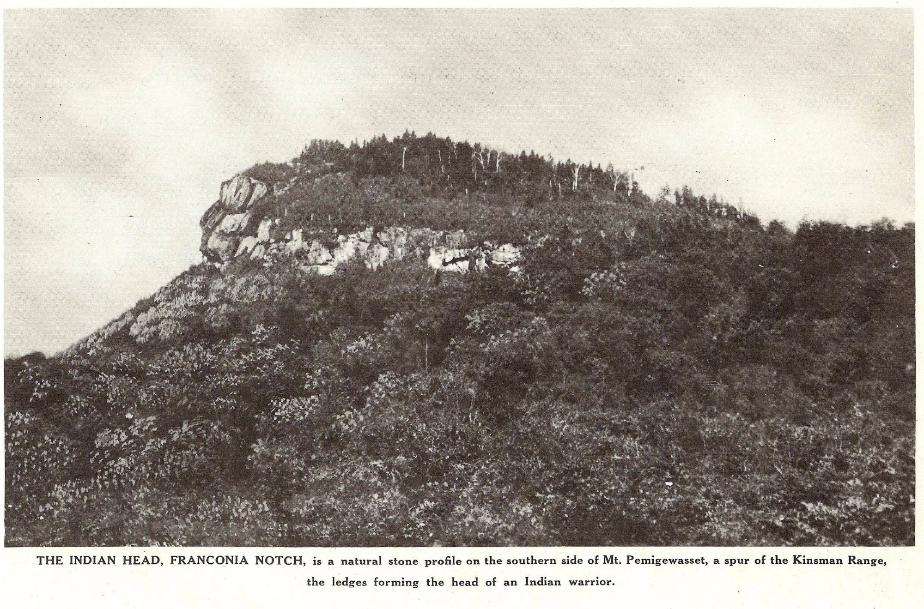 Water Wheel at Indian Head Resort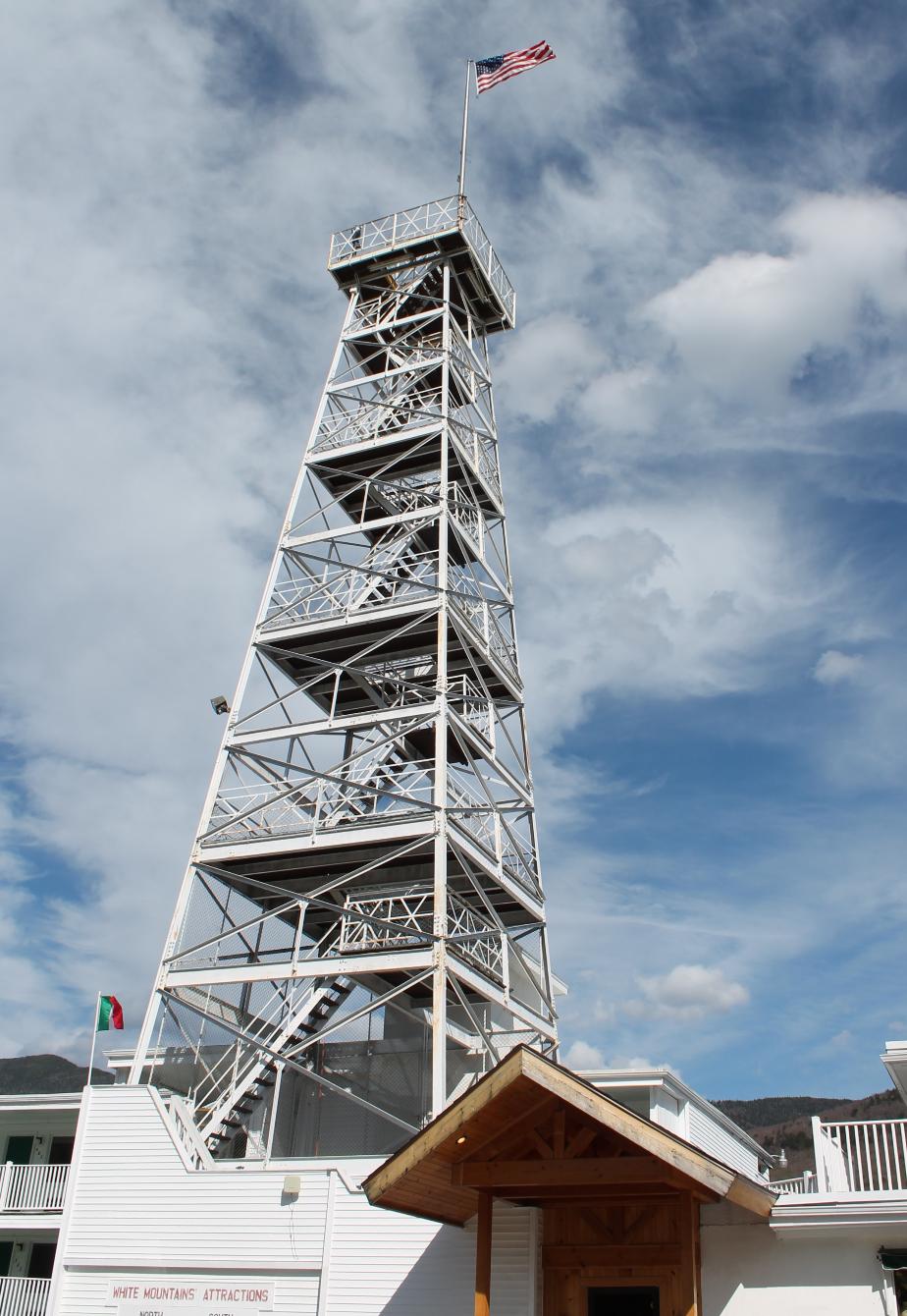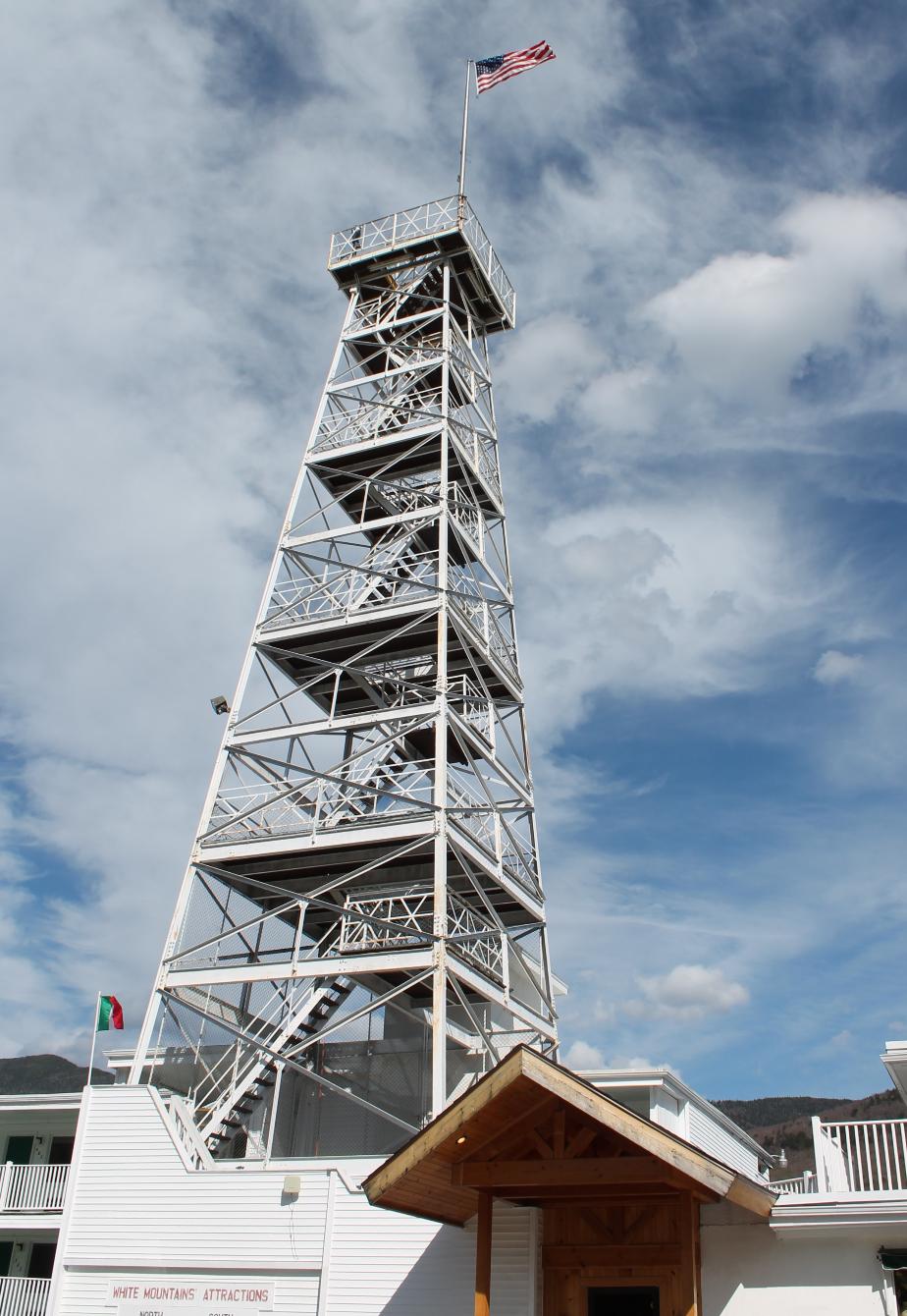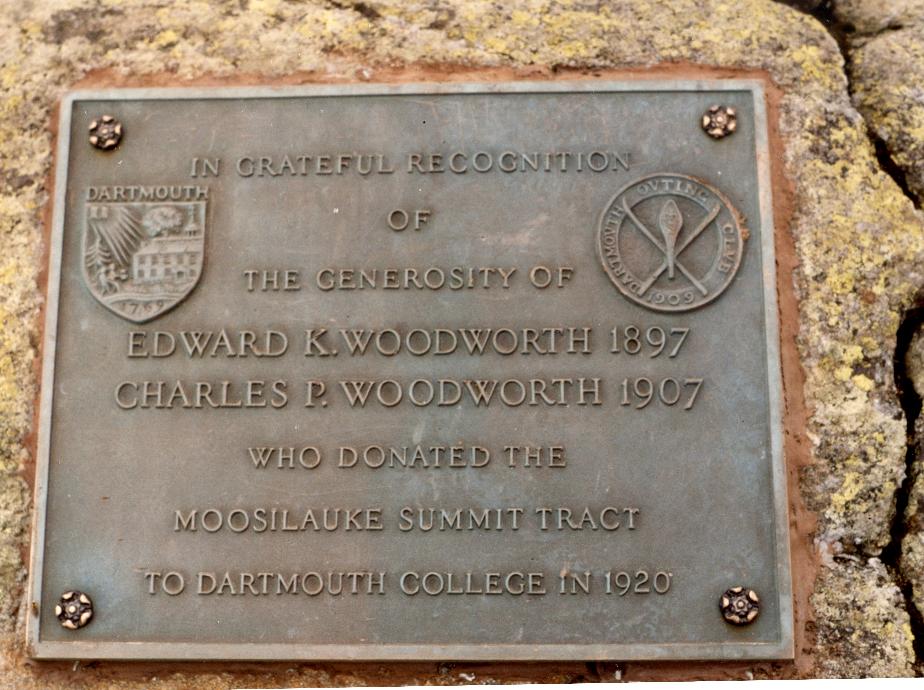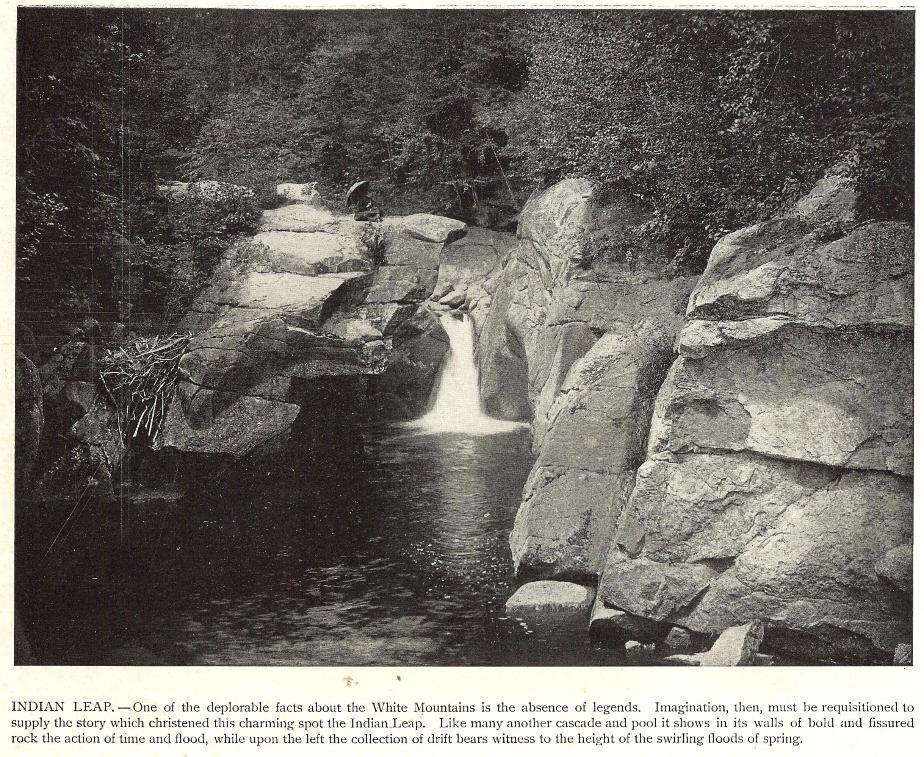 Mount Lafayette and Echo Lake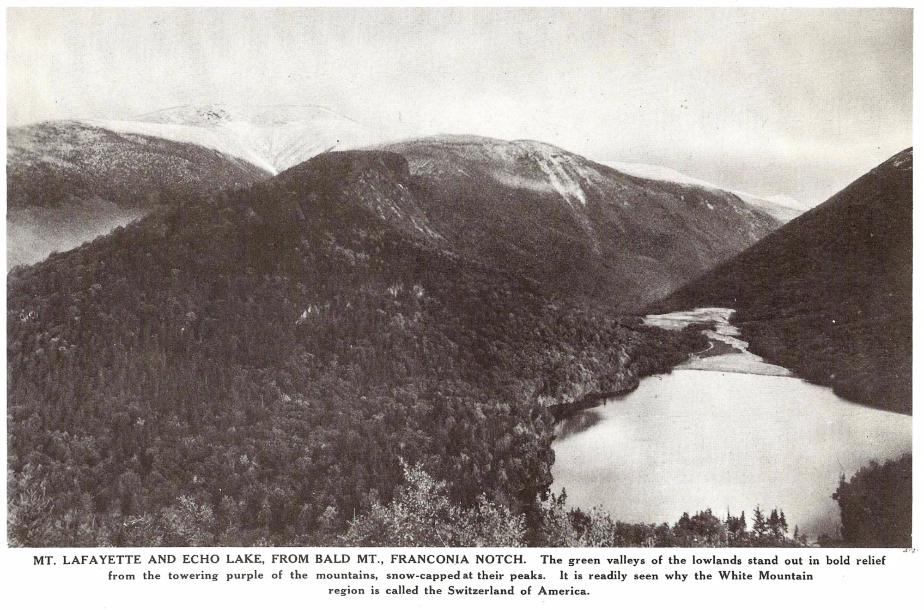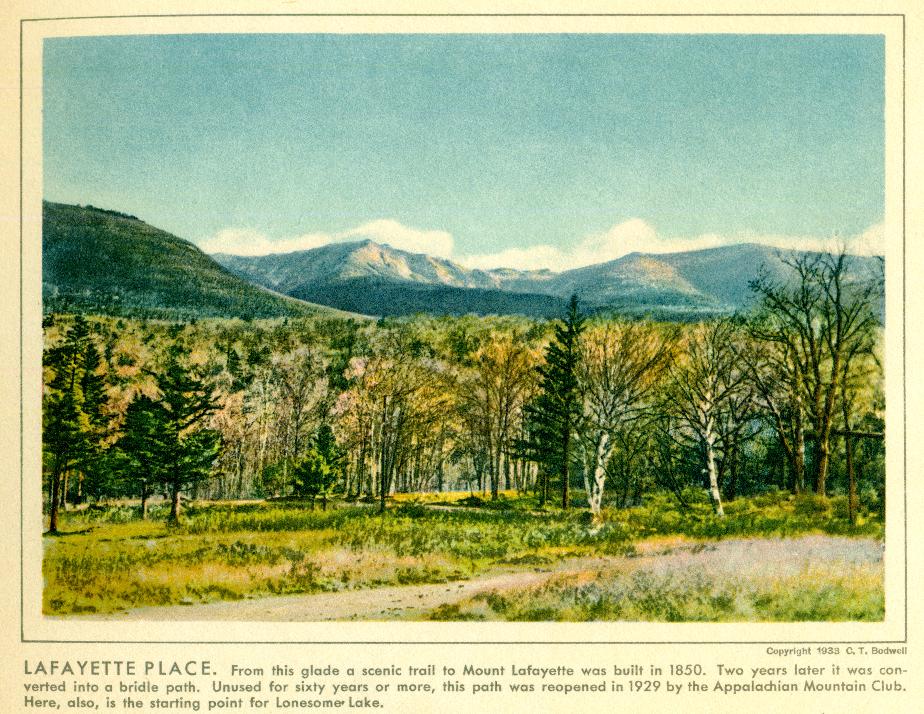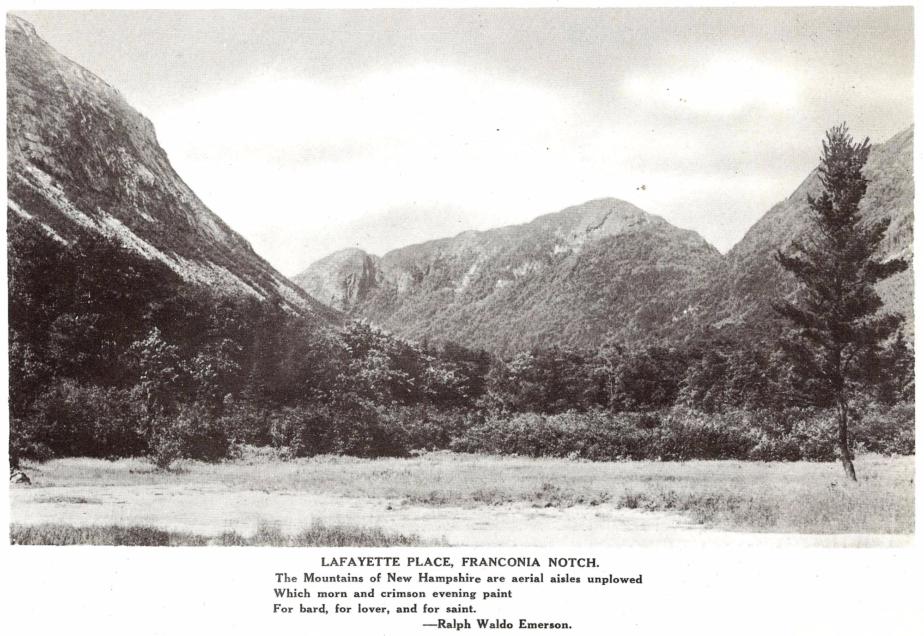 Mount Liberty Covered Bridge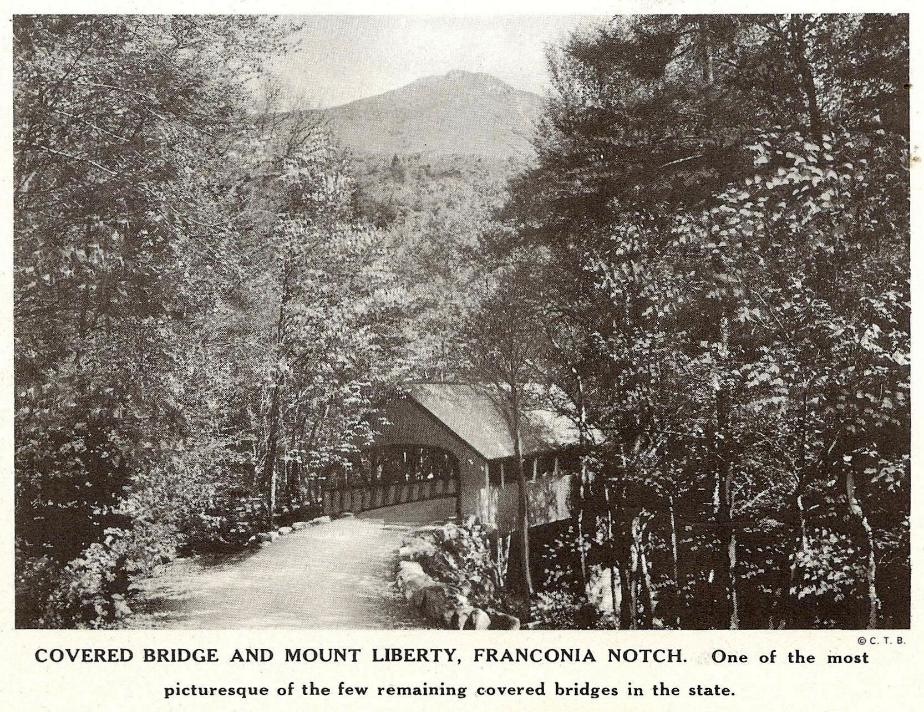 Lonesome Lake - Franconia Notch - 1033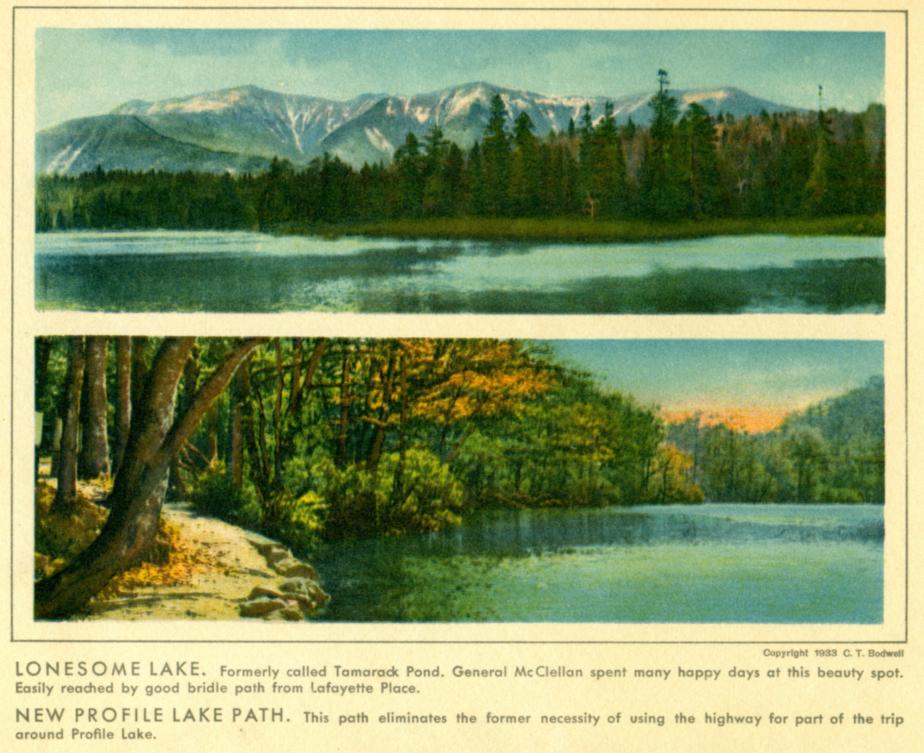 Old Man of the Mountain - 1933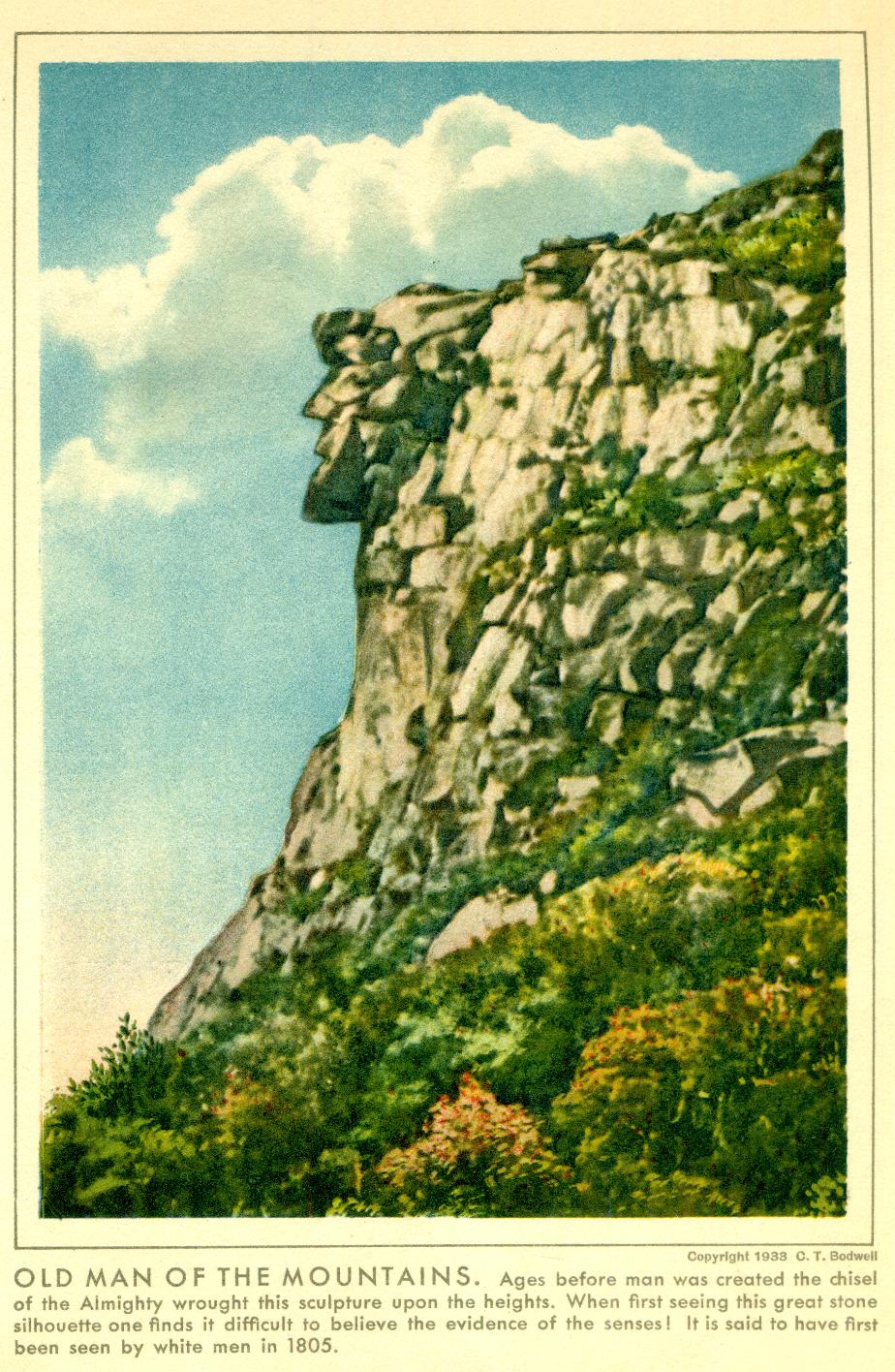 Old Man of the Mountain, Solar Eclipse - August 31, 1932
Old Man of the Mountains - Souvenir Booklet - 1933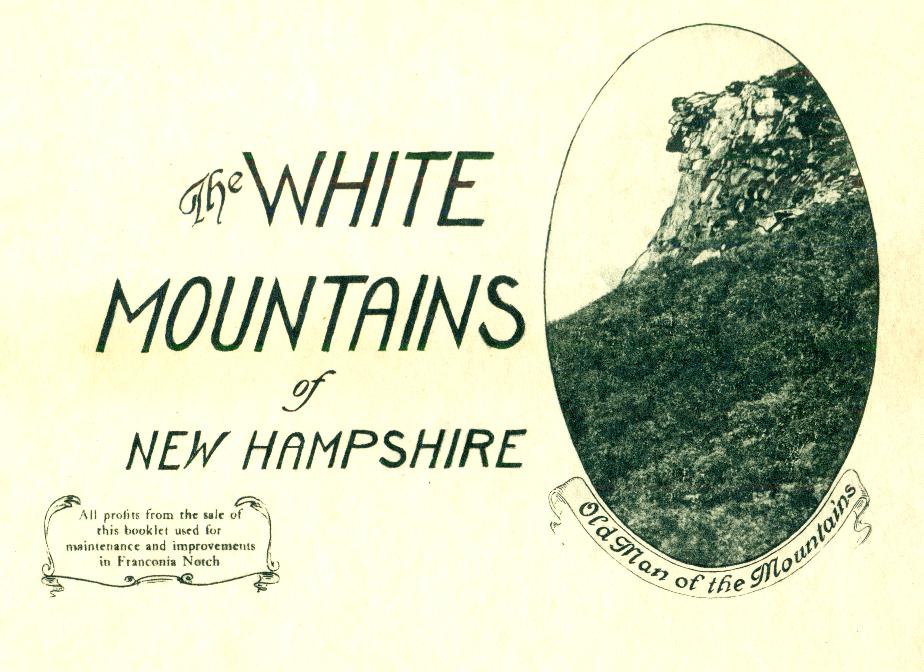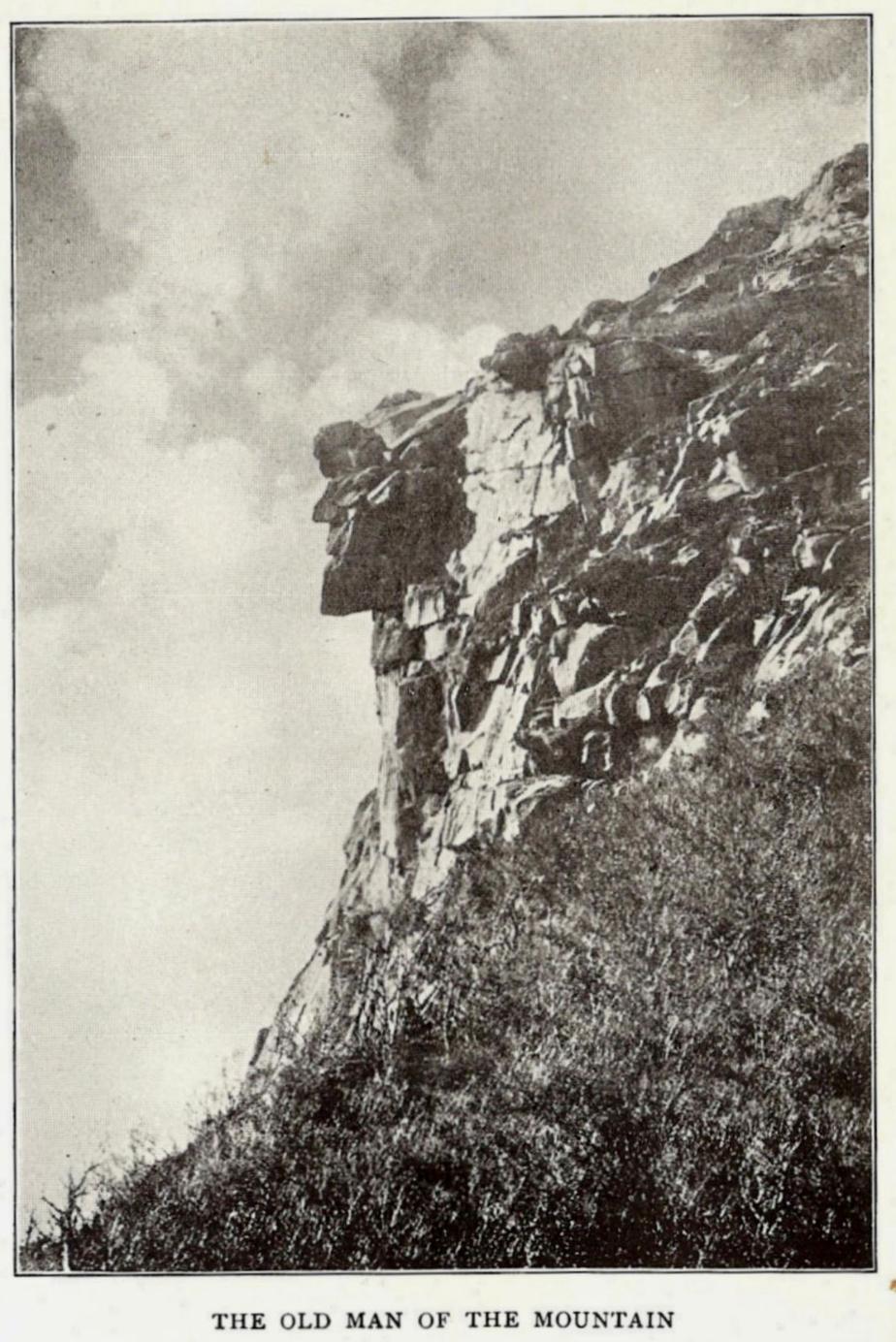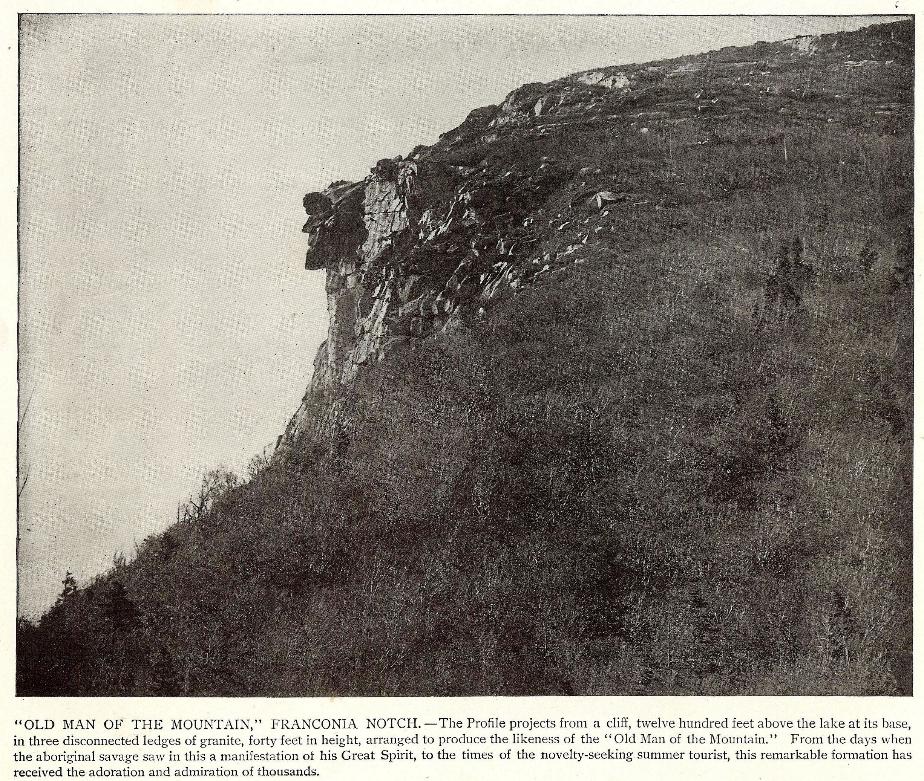 Old Man of the Mountain Maintenance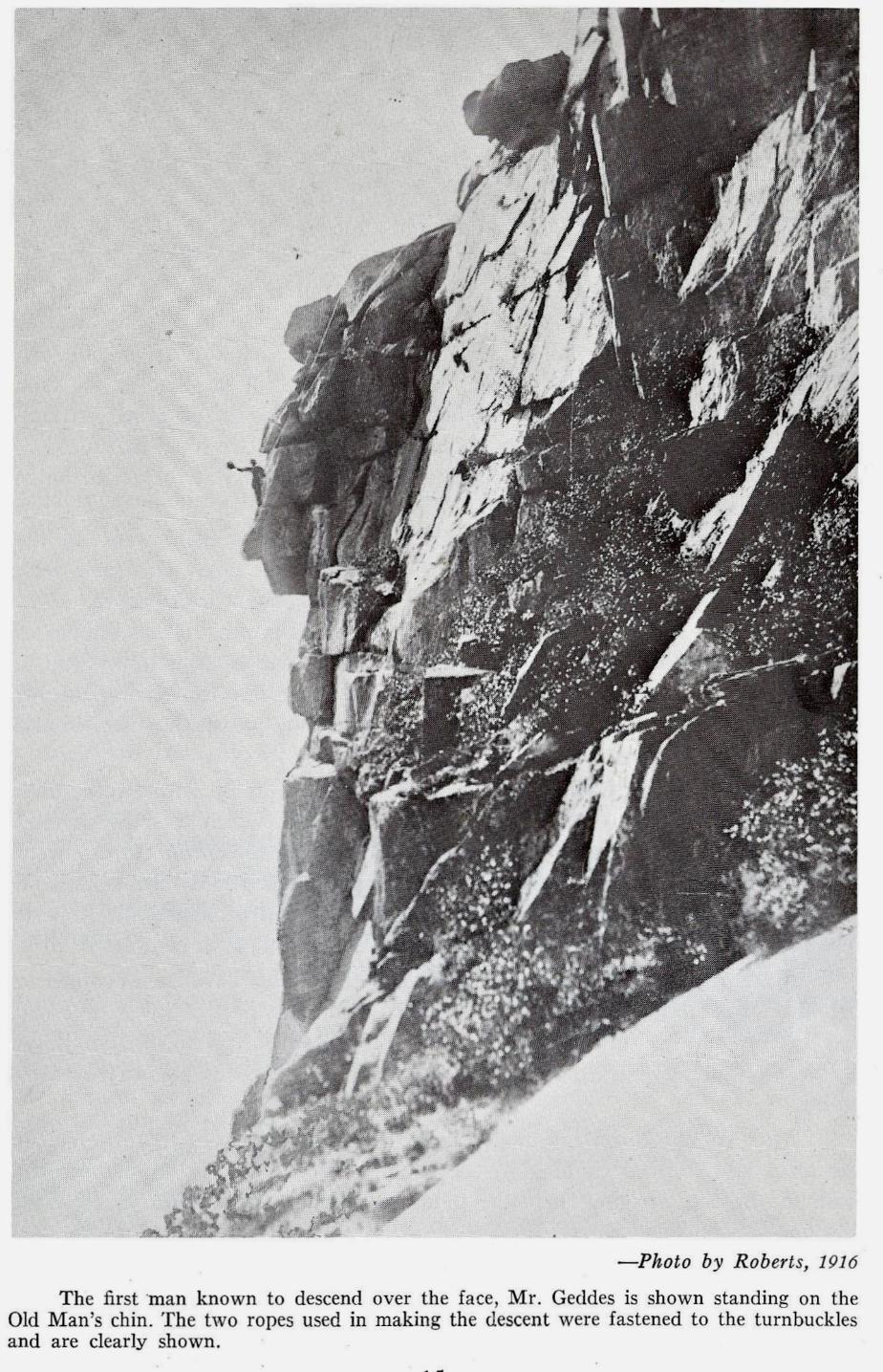 Old Man of the Mountain Maintenance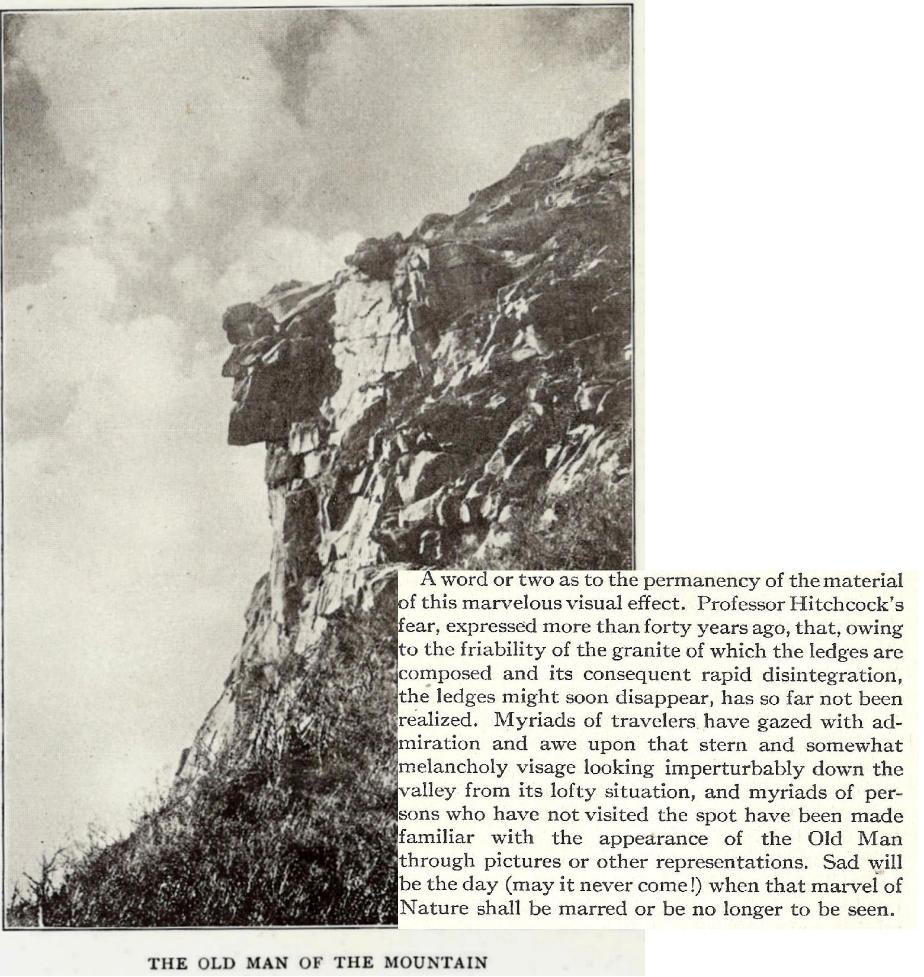 Old Man of the Mountain Close Up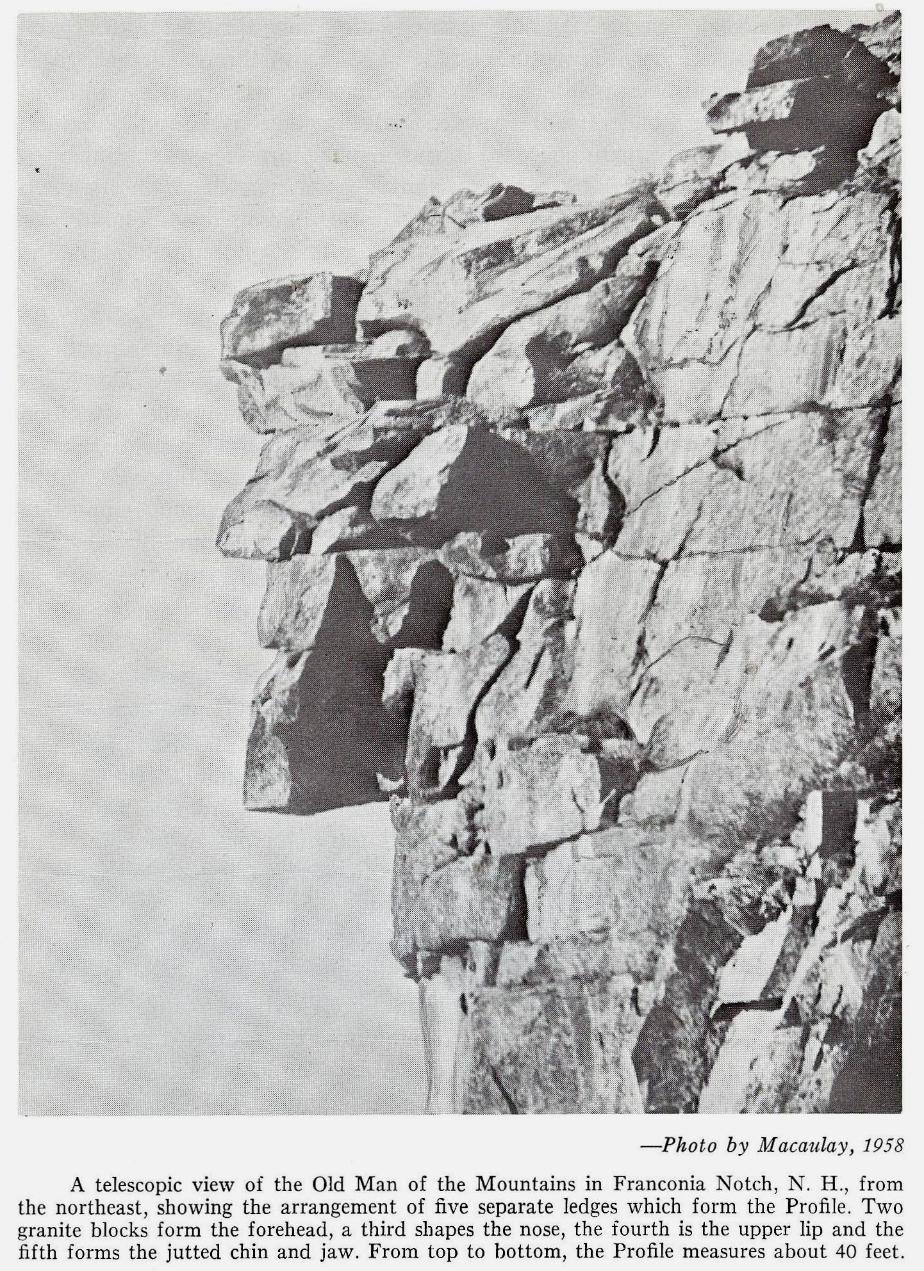 Old Man of the Mountain Turnbuckles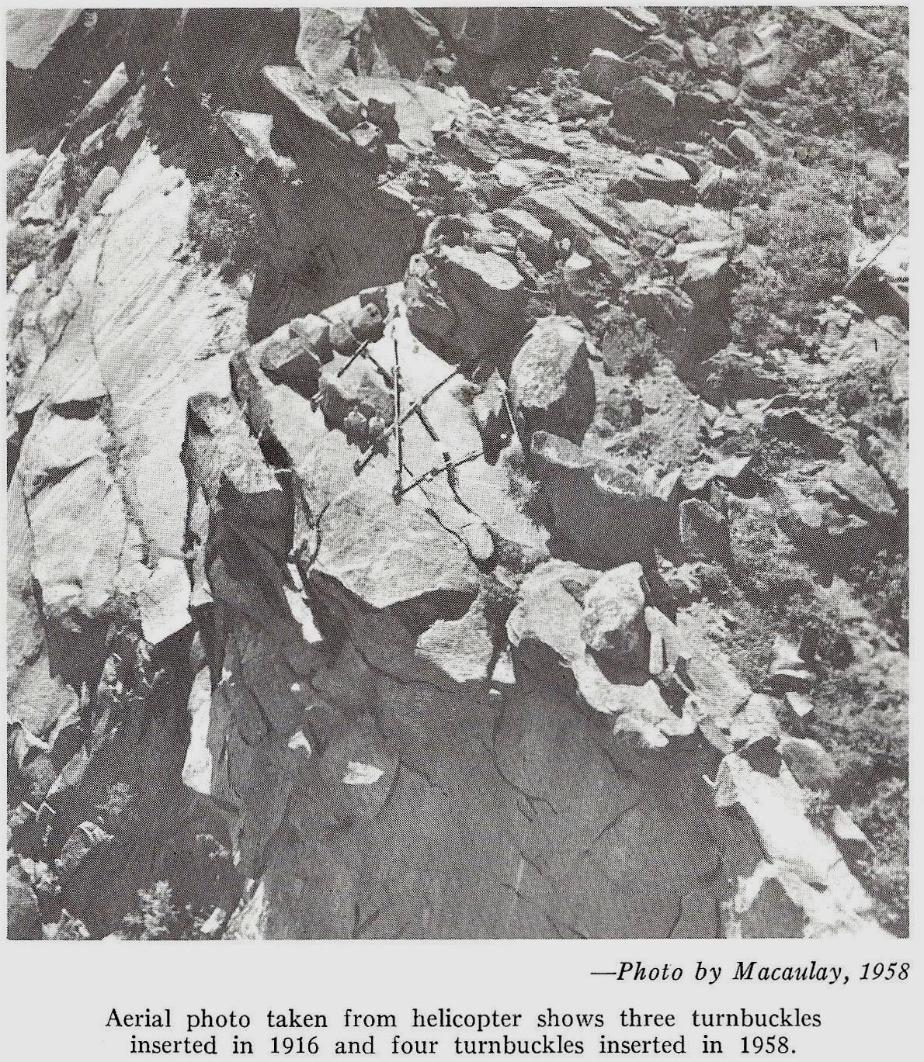 Foster's Sunday Citizen - Old Man Falls - May 4, 2003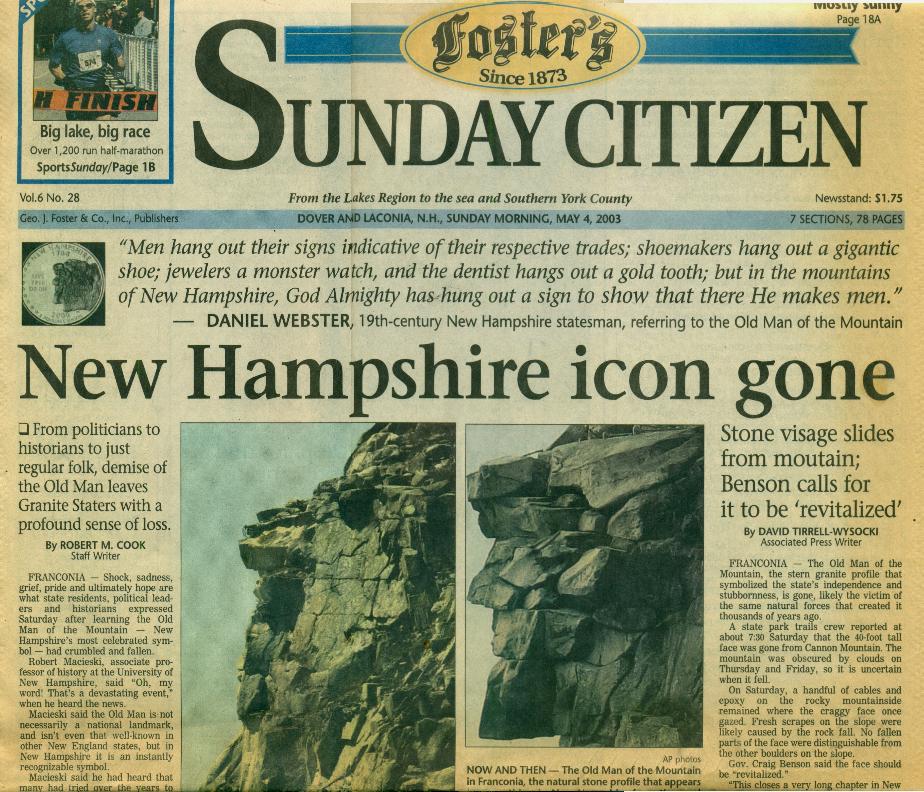 Profile House From Eagle Cliff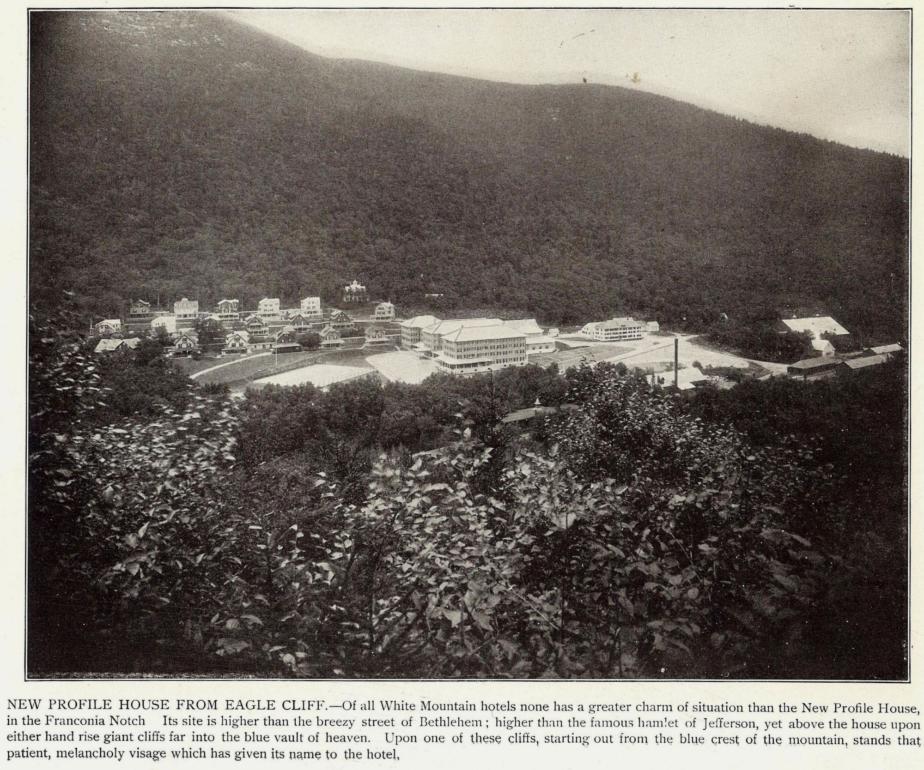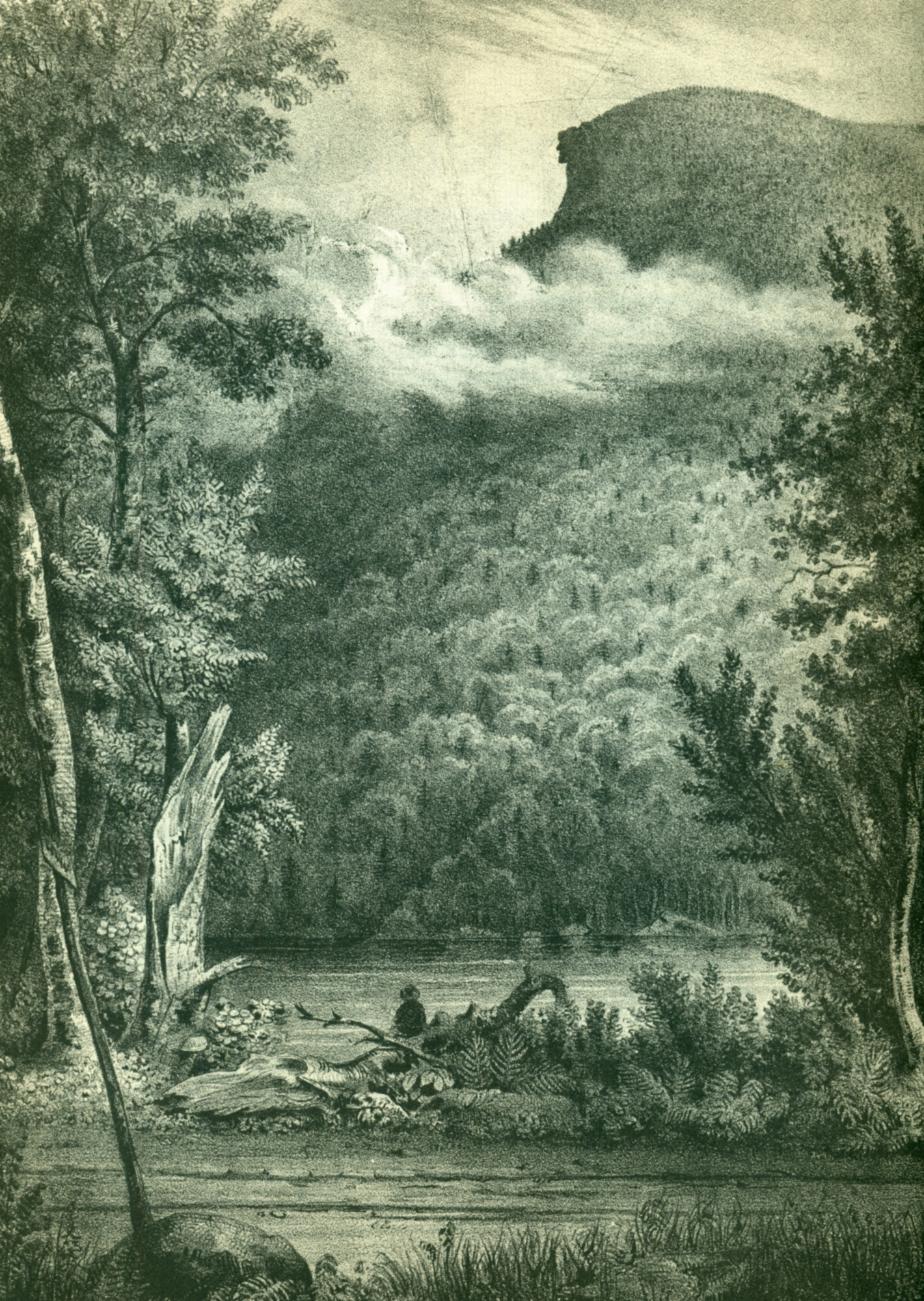 Old Man of the Mountain with Sign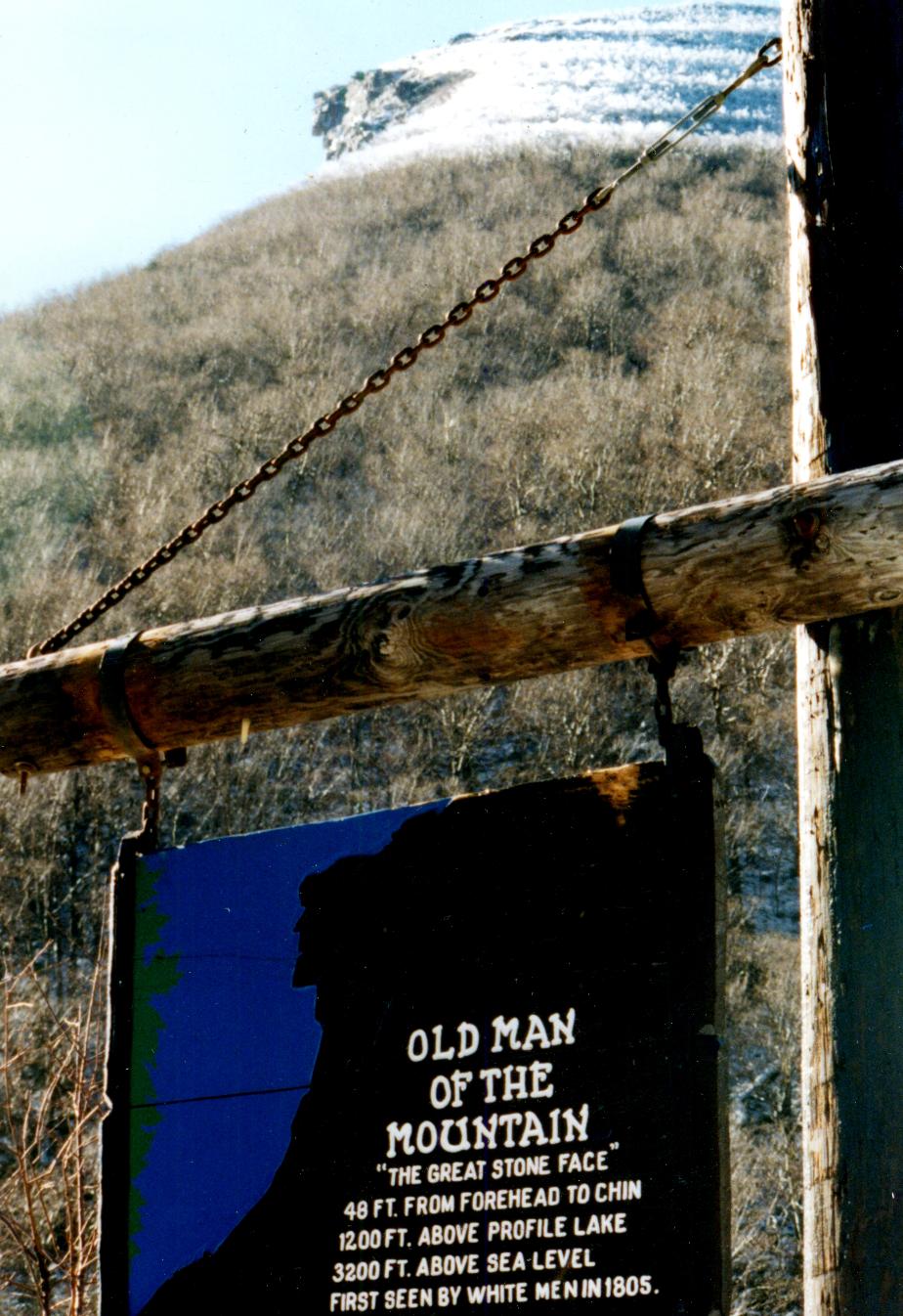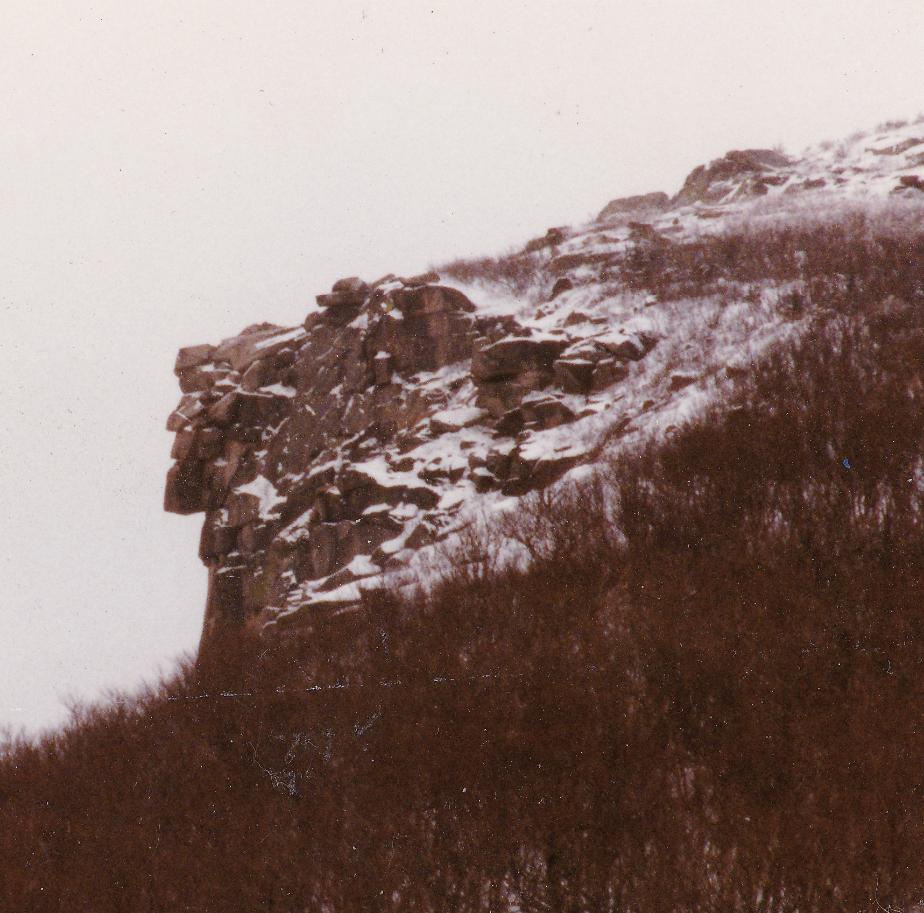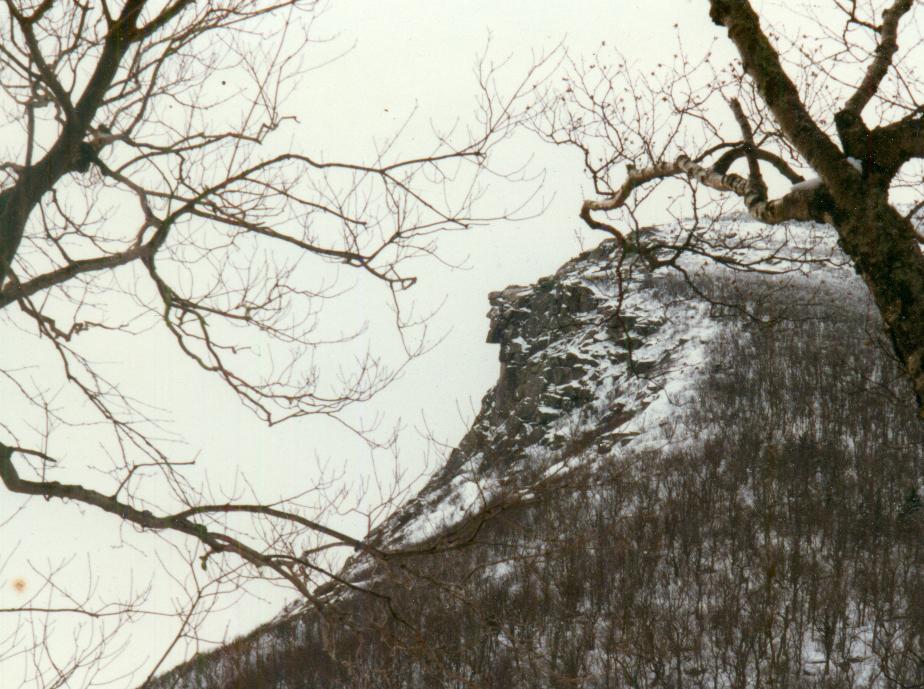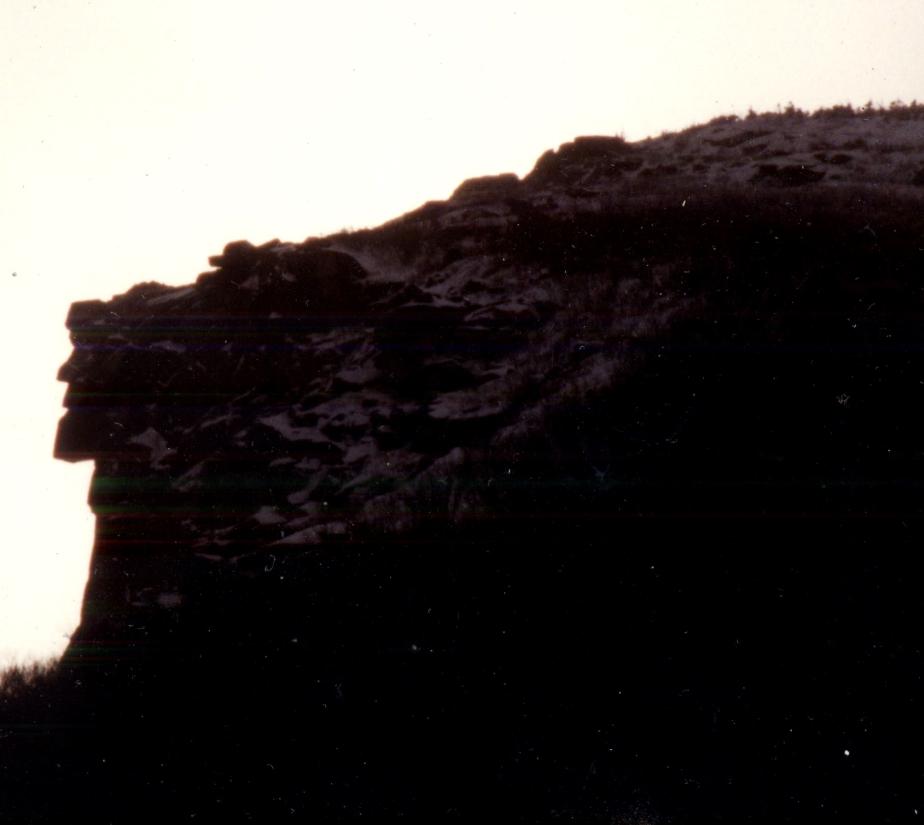 Paradise Falls - Lost River (1933)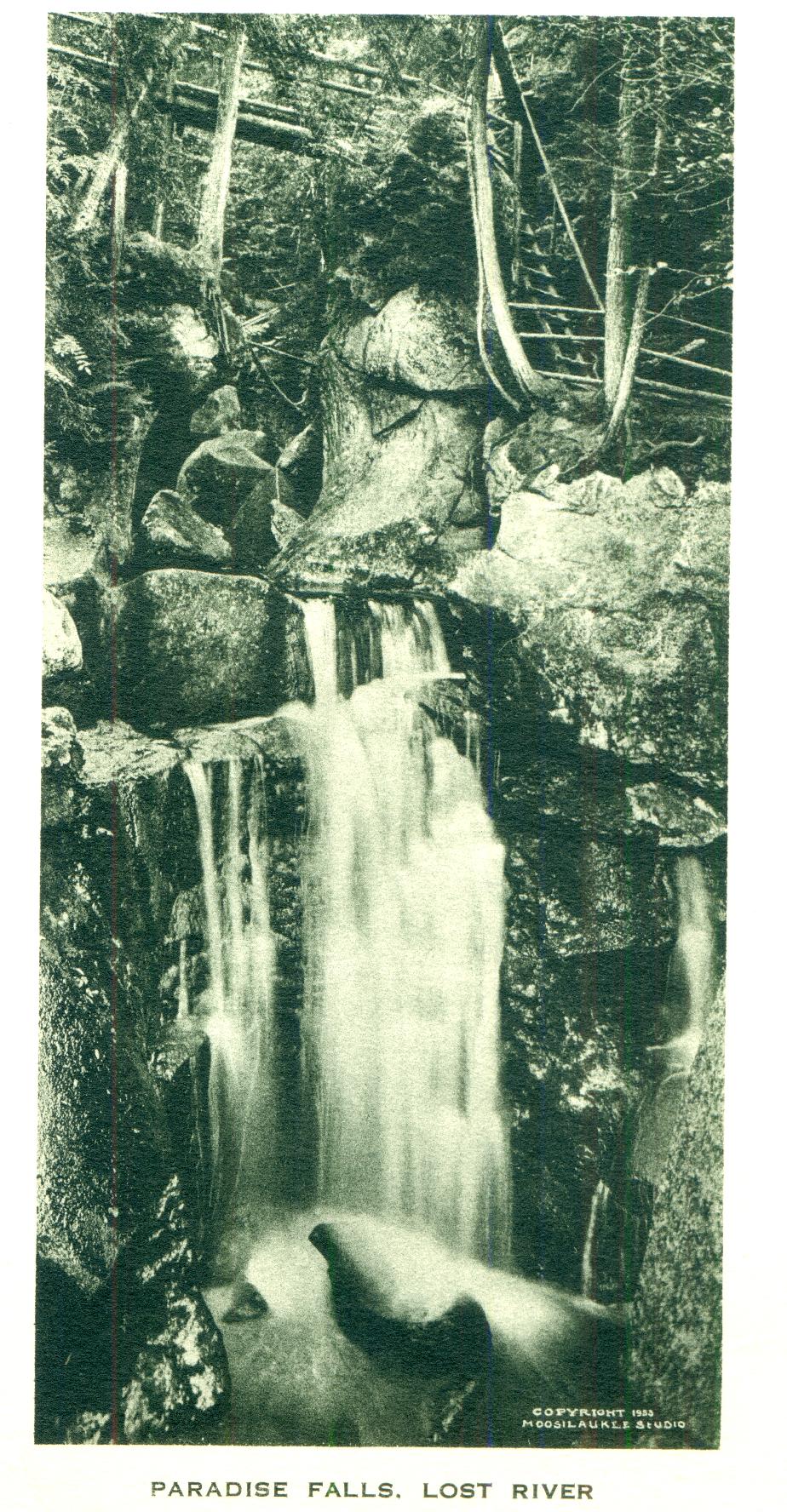 The Pool - Franconia Notch State Park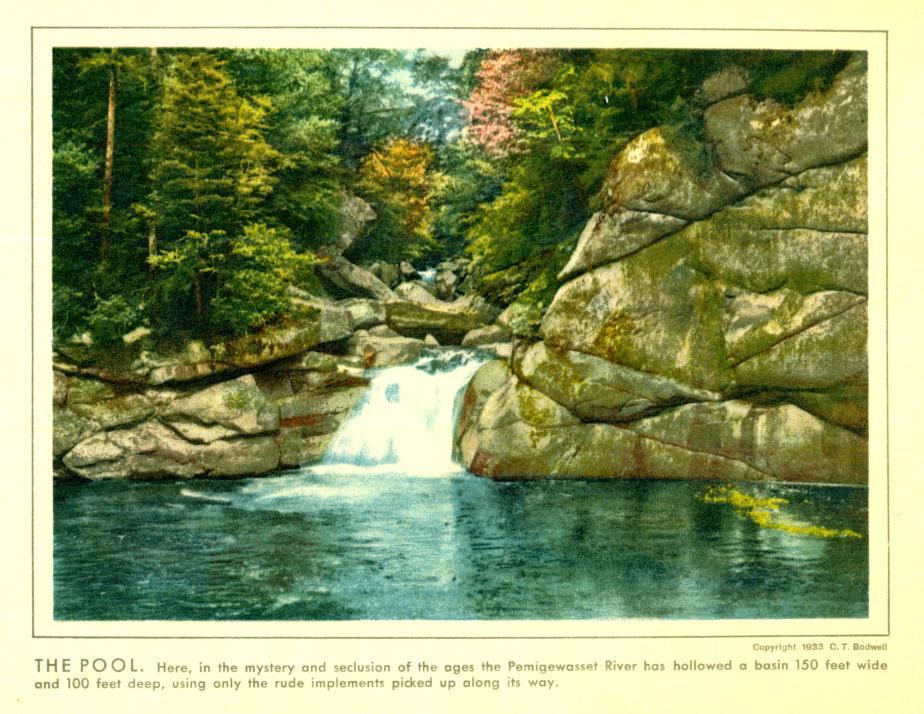 Profile Lake & Eagle Cliff - Franconia Notch - 1933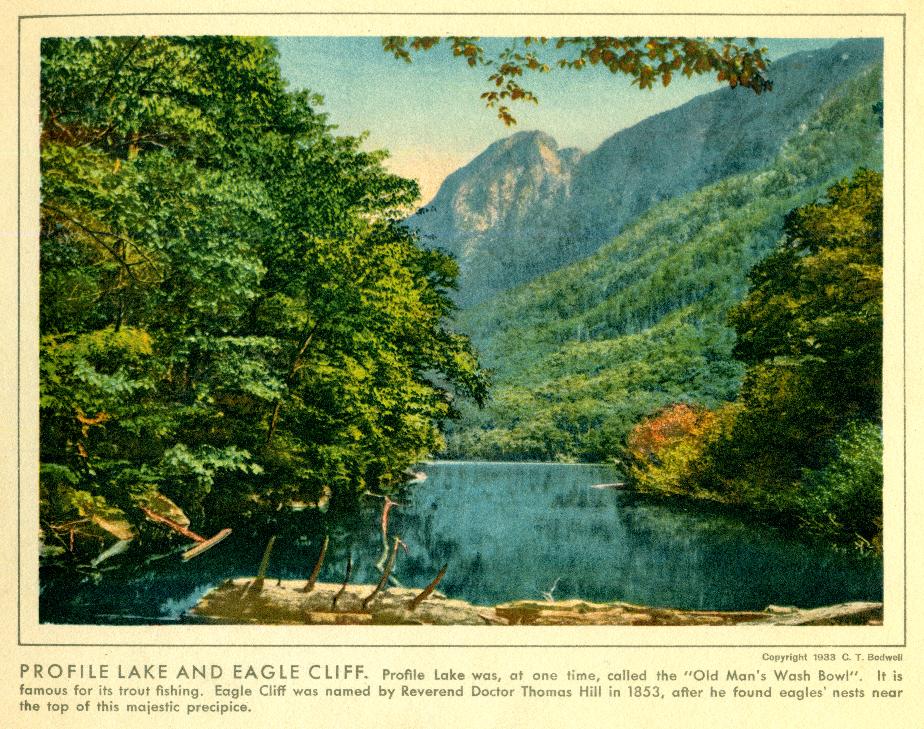 Franconia Notch Stage Coach - 1933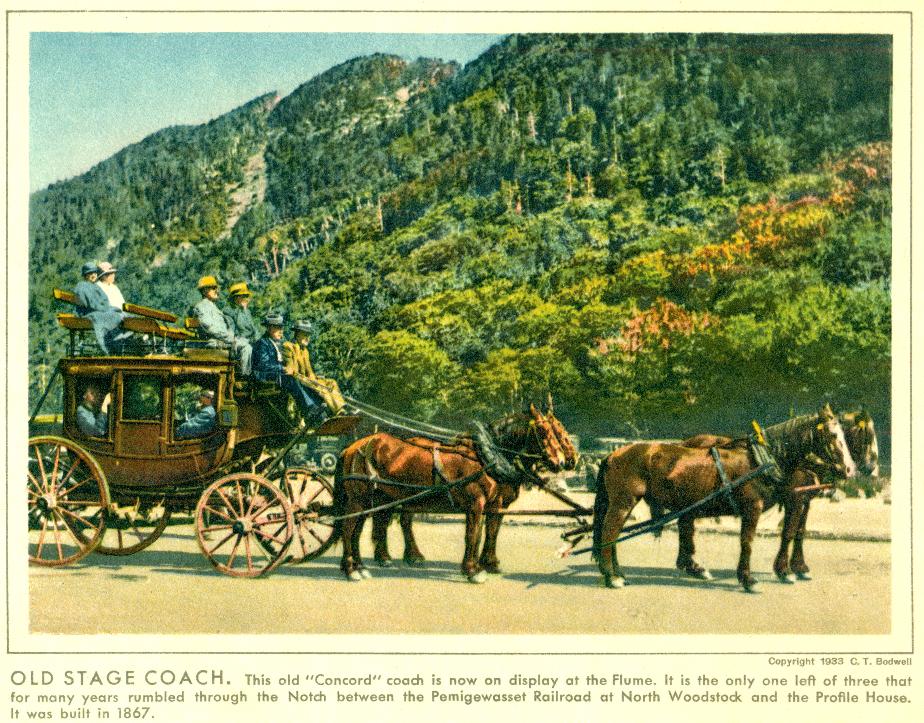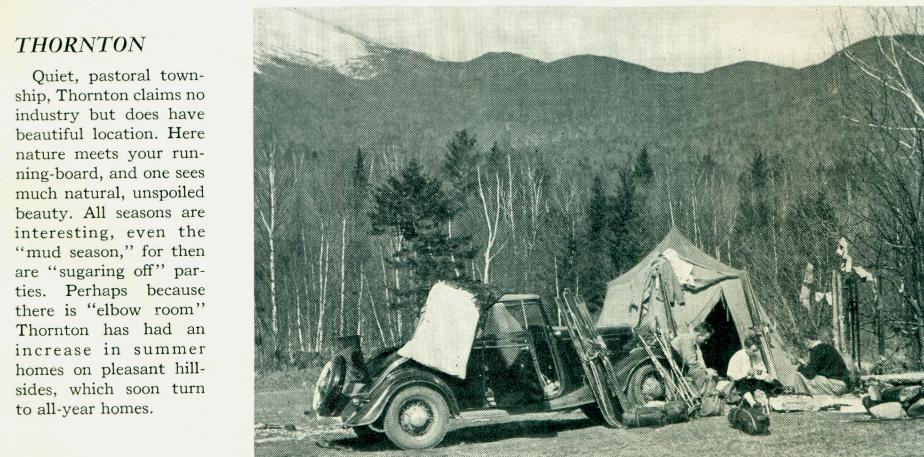 Tip-Top House on Mount Moosilauke (1912)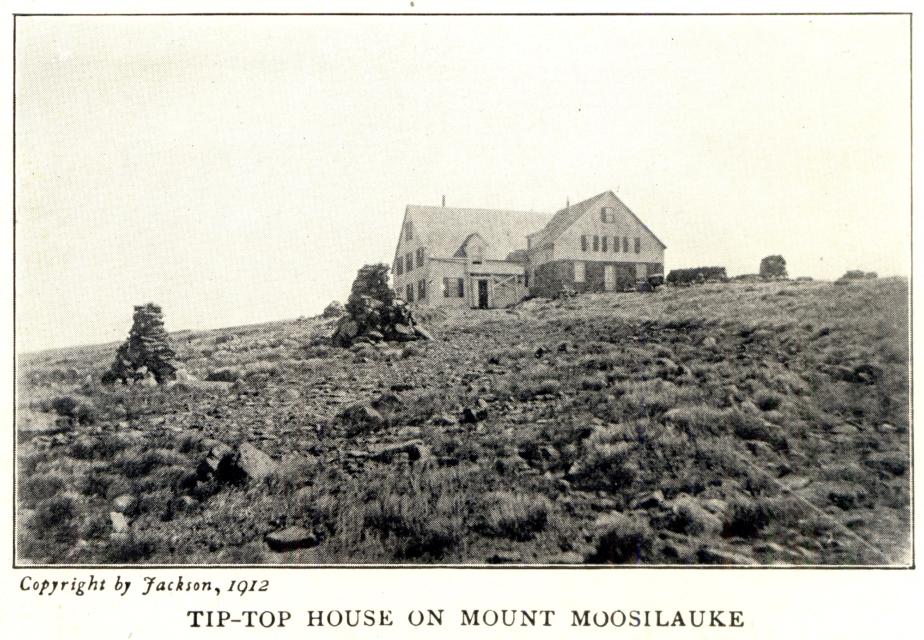 Recreational Map of the White Mountains - 1933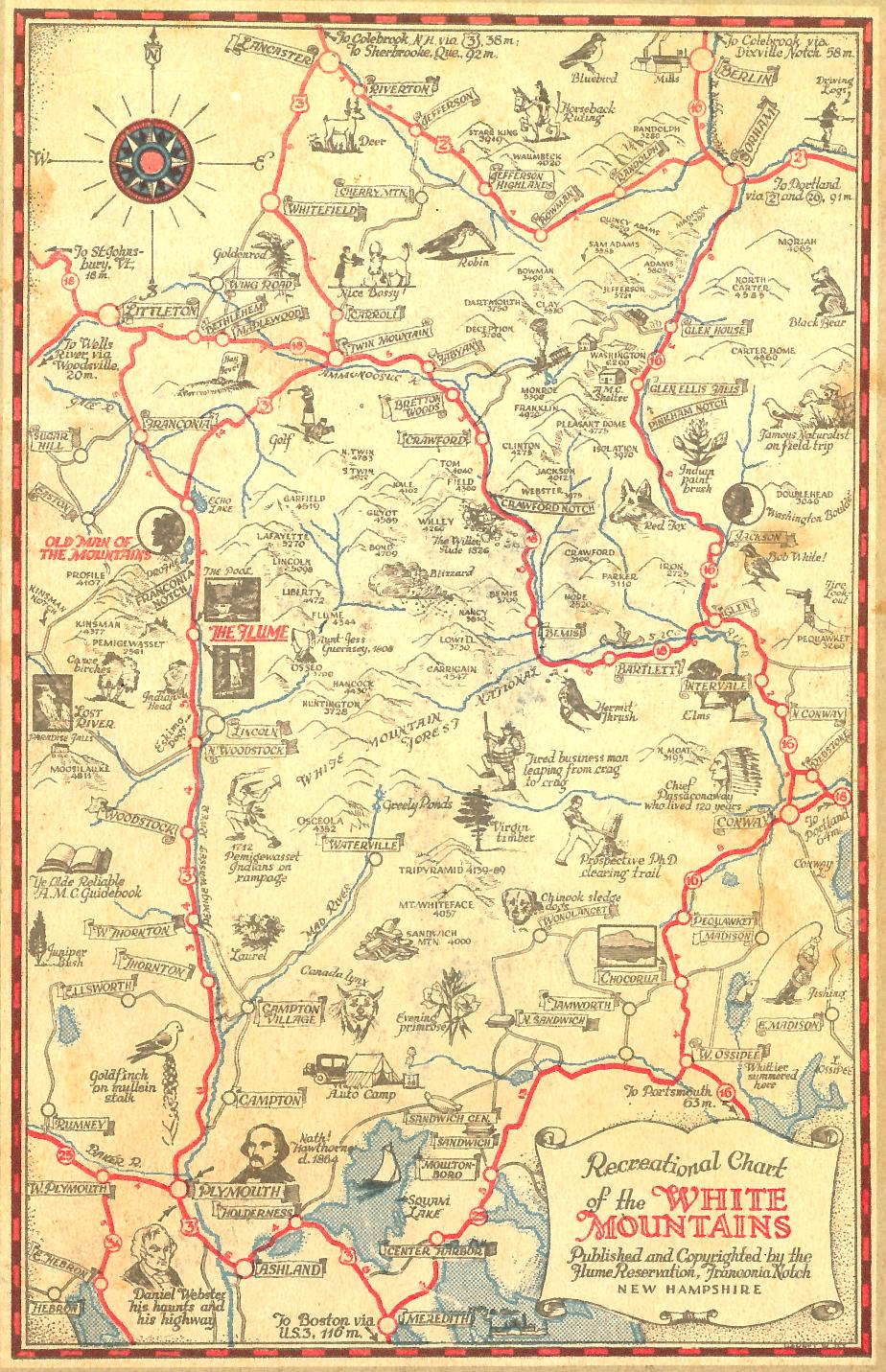 Oakes' White Mountain Scenery - 1848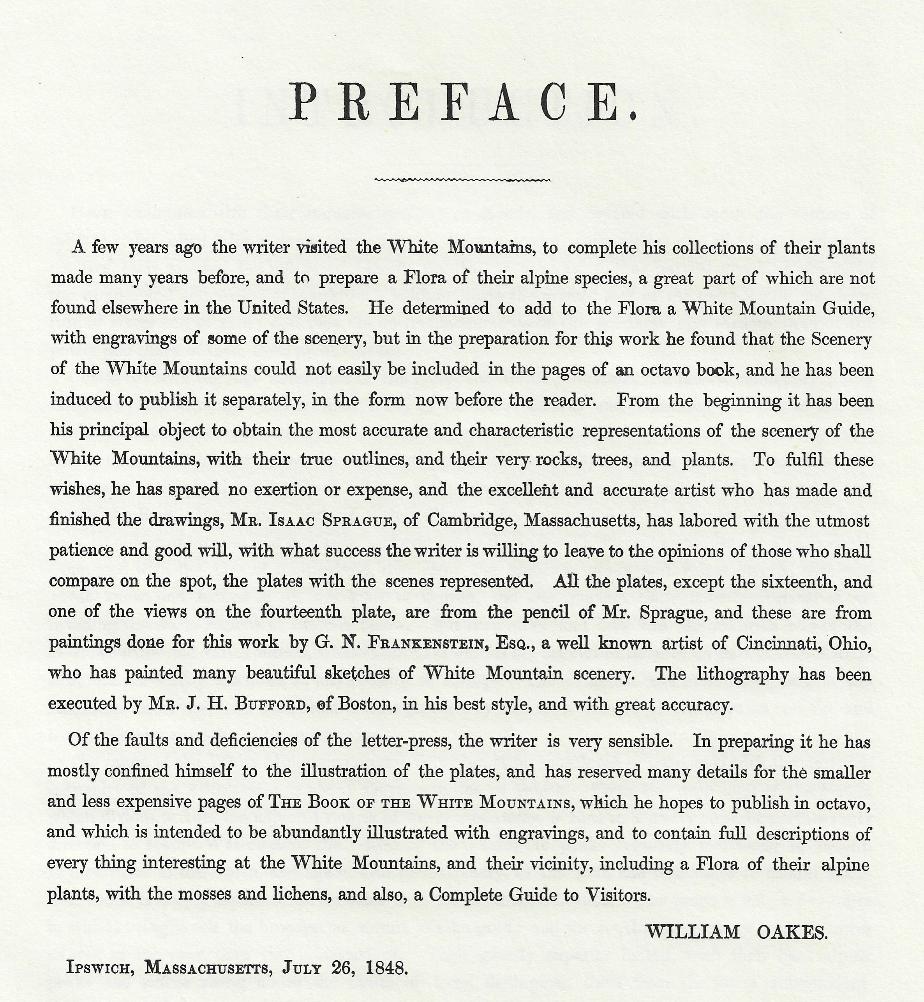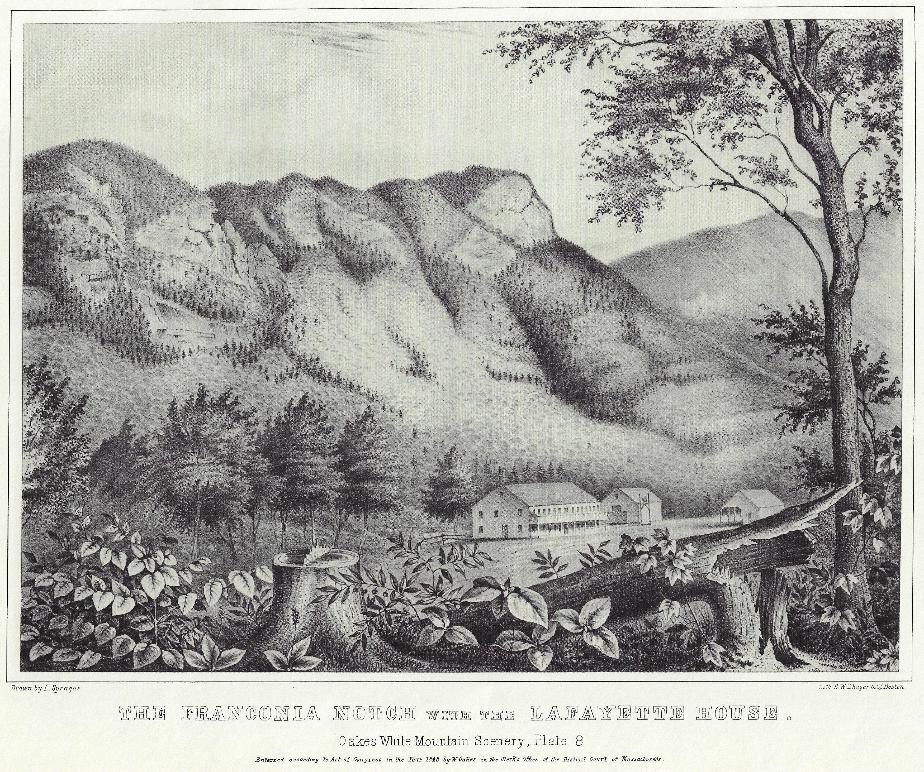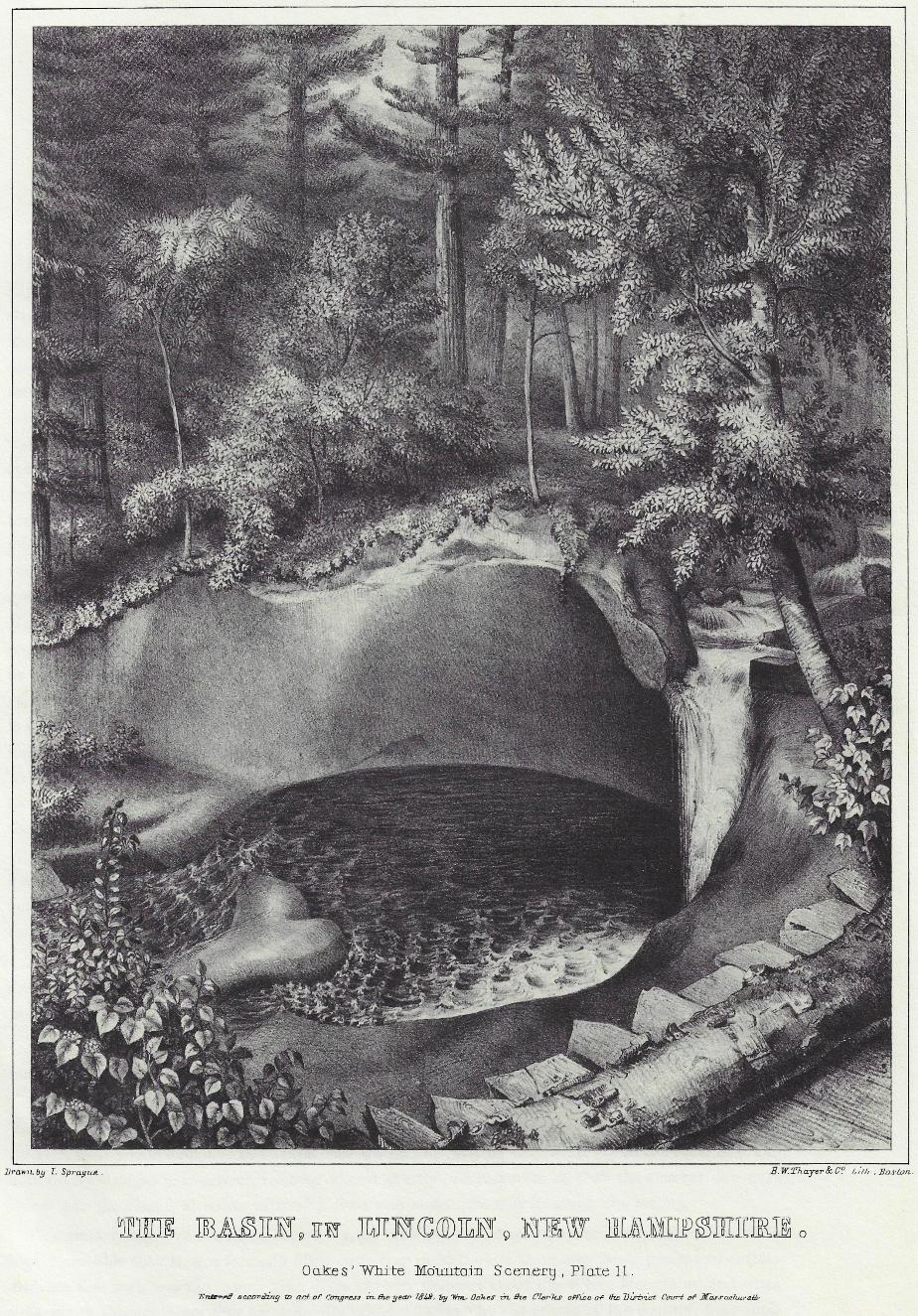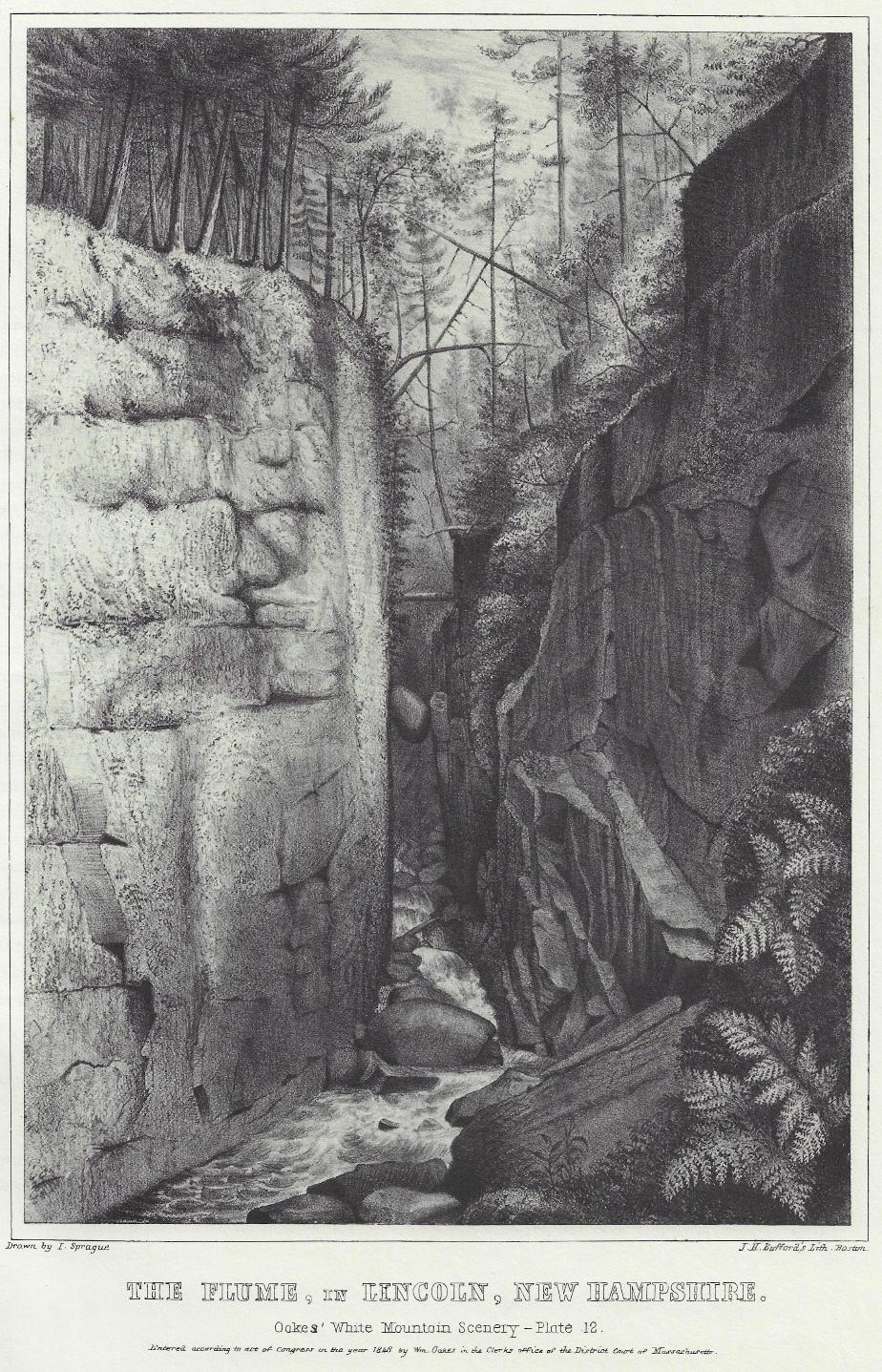 Franconia Notch State Park Information Video - 1988 Narrated by Richard Kiley
Good=Bye Old Man Good=Bye (Commorative Card)
Unpublished Poem penned in 2006 which thoughtfully expresses the the sentiments of author Robert Banagan, following the fall of the Great Stone Face, on May 3, 2003.
The photo on the front of the card is by Robert Gallagher and features a ghost of the original profile behind the remaining outcrop on the side of the Cannon Mountain. The photo is in the public domain. The poem is provided by permission of the author and is copyright protected.
The 5 x 7 card is printed on fine quality linen embossed card stock and includes a matching envelope. This card is not a note card, although there is enough space on the back for a brief note or signature.
Copies can be obtained through this website:
https://www.etsy.com/listing/843108279/old-man-of-the-mountain-new-hampshire?ref=shop_home_active_1&frs=1