THE HEART OF OUR MEMORIAL
Preserving Her Story We are the leading memorial and education center honoring the commitment, contributions and experiences of Servicewoman. Three million women have served in or with the Armed Forces since the American Revolution. By contributing names and information to our Register, you can help us record and preserve stories that will otherwise be lost to history and unknown to future generations. Learn about the Register, why registering is important, and who can register at Make HERstory:
Our Register is a one-of-a-kind interactive database that records and preserves the names, service information, photographs and memorable experiences of each registered servicewoman. The Register records and preserves the history of the powerful women who have defended this country—both past and present.
From the earliest days of the nation, women have been serving alongside men to gain and preserve liberty, but it was difficult to find them in our history books. There was no repository of women's service to the United States. That all changed in April 1987.
Not long after legislation authorized the Women In Military Service For America Memorial and ten years before the Memorial would open to the public in 1997, the Register was created. Servicewomen and women veterans were invited to make their military experiences visible by "registering" their service. By completing a simple form with their dates of service, branch of service, awards and decorations, at least one memorable experience, and a picture in uniform, women took their rightful and visible place in history for all time. For the first time in American history, there was a place to learn about the extraordinary servicewomen who defend or have defended our country.
For more than 30 years, the Memorial has been permanently documenting military women's experiences and their impact on American, military and women's history. Visitors are invited to look up servicewomen in the Register, learn about their impact on our collective history, and purchase a print of individual profiles as a keepsake.
If you know a servicewoman or woman veteran, please take advantage of the FREE registration to ensure HERstory joins hundreds of thousands of individual stories that make up our Register.
History is not complete until every military woman's story is told.
New Hampshire Ambassador - Military Women's Memorial : MSgt U.S. Air Force (Ret.)Martha (Marty) Gladu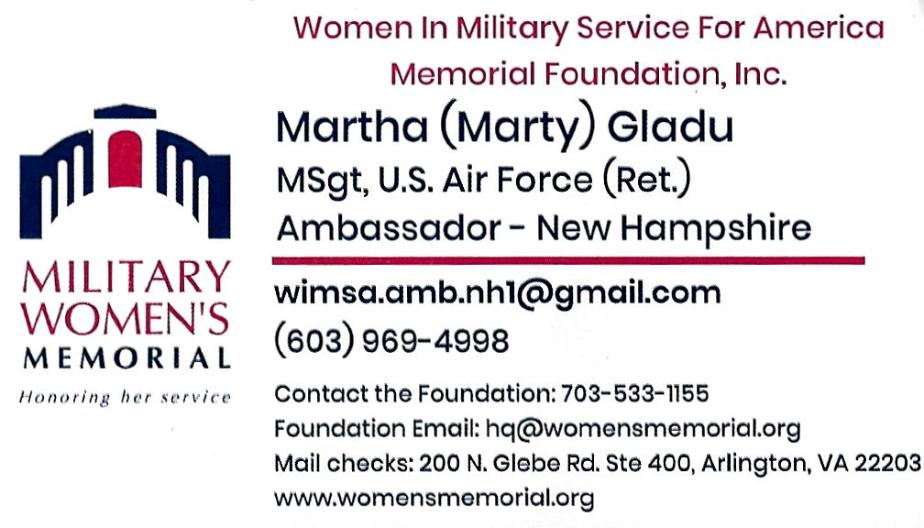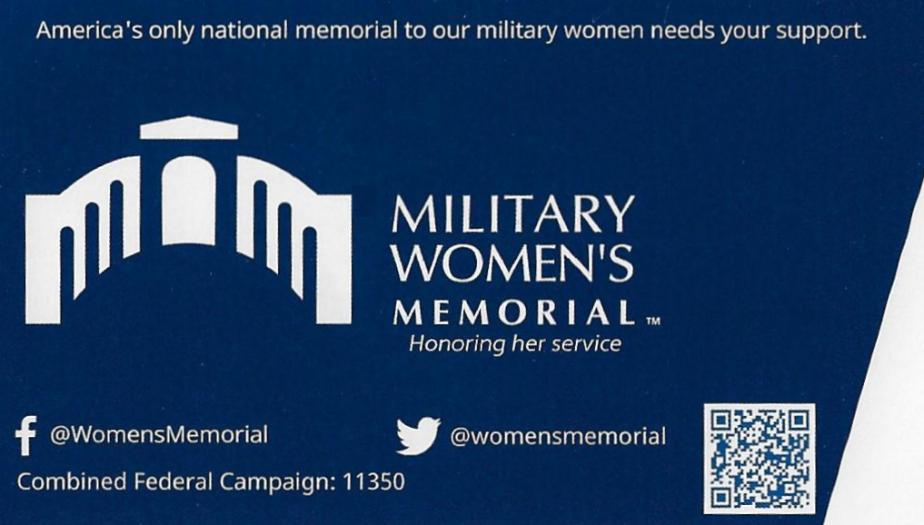 Military Women's Memorial - National Registration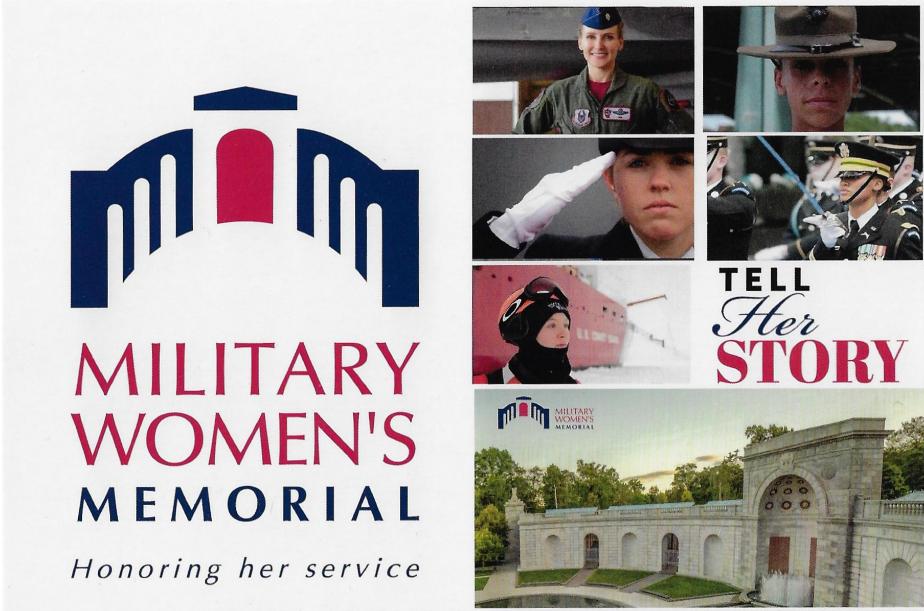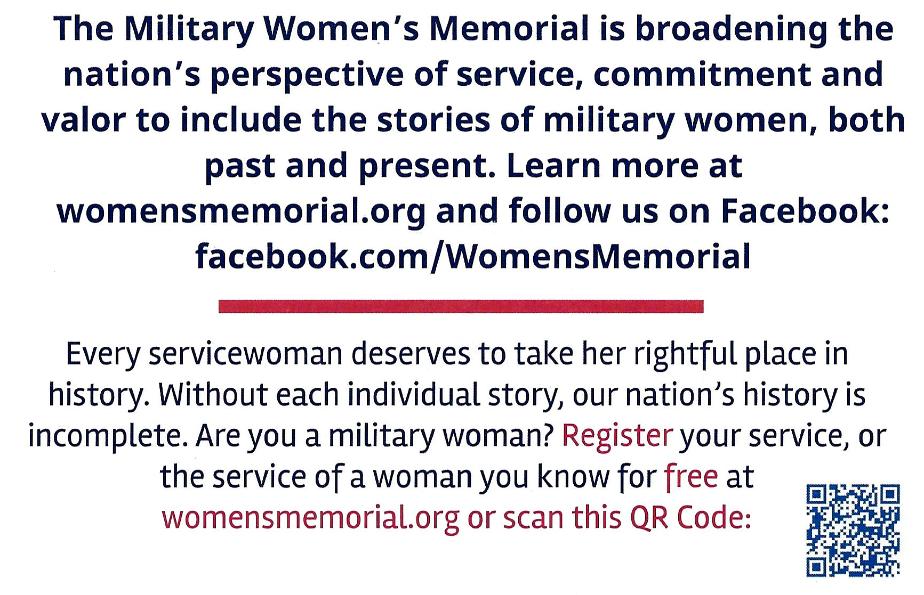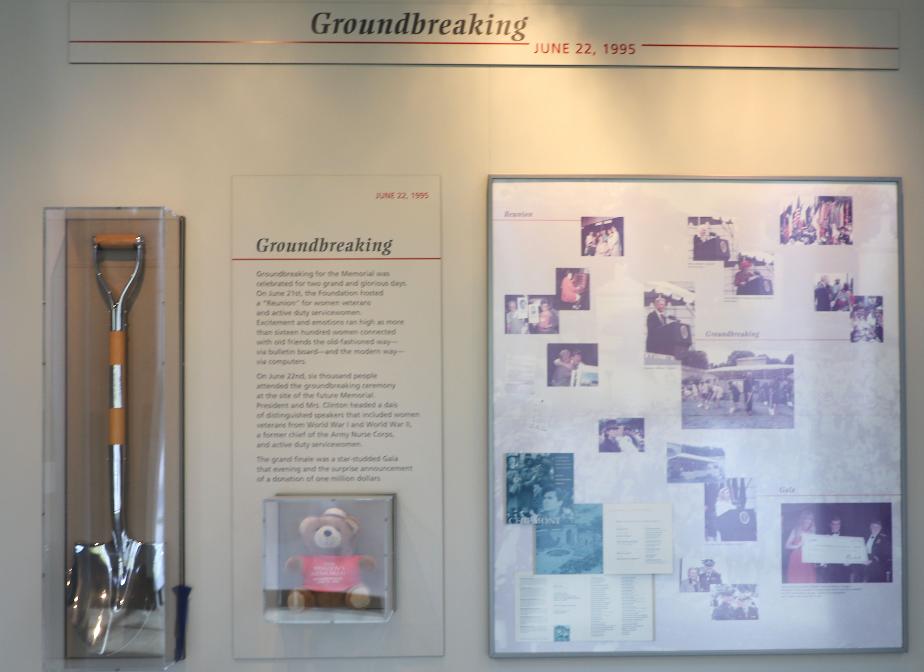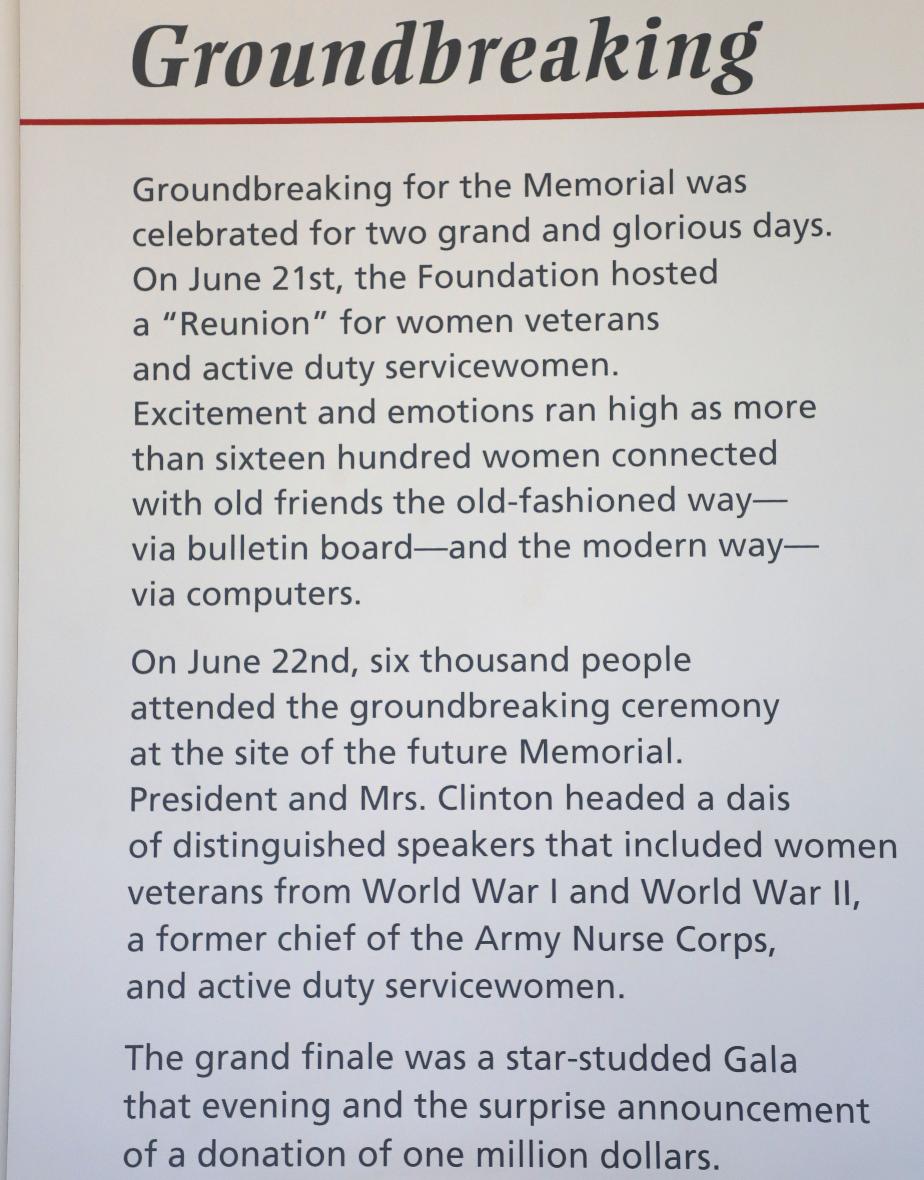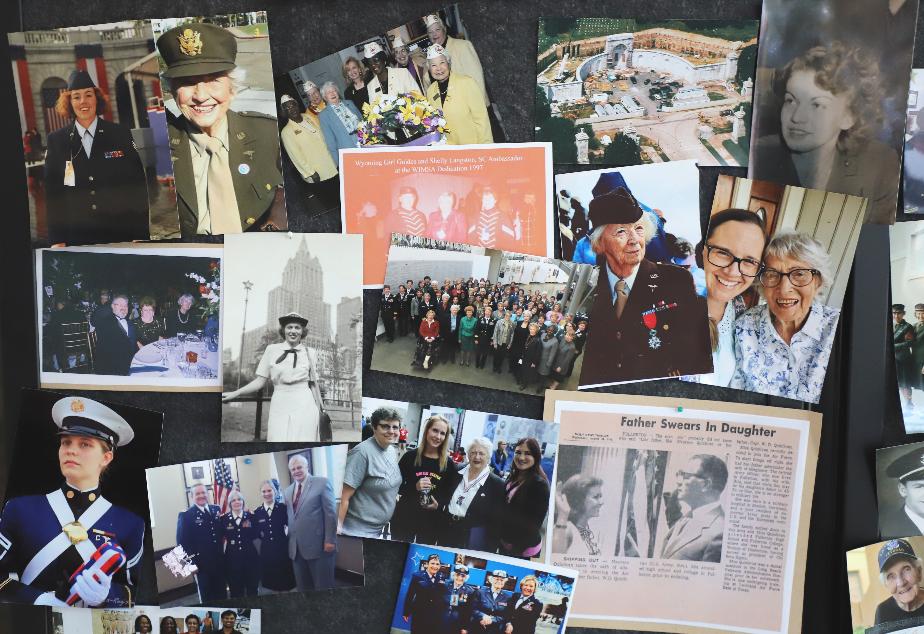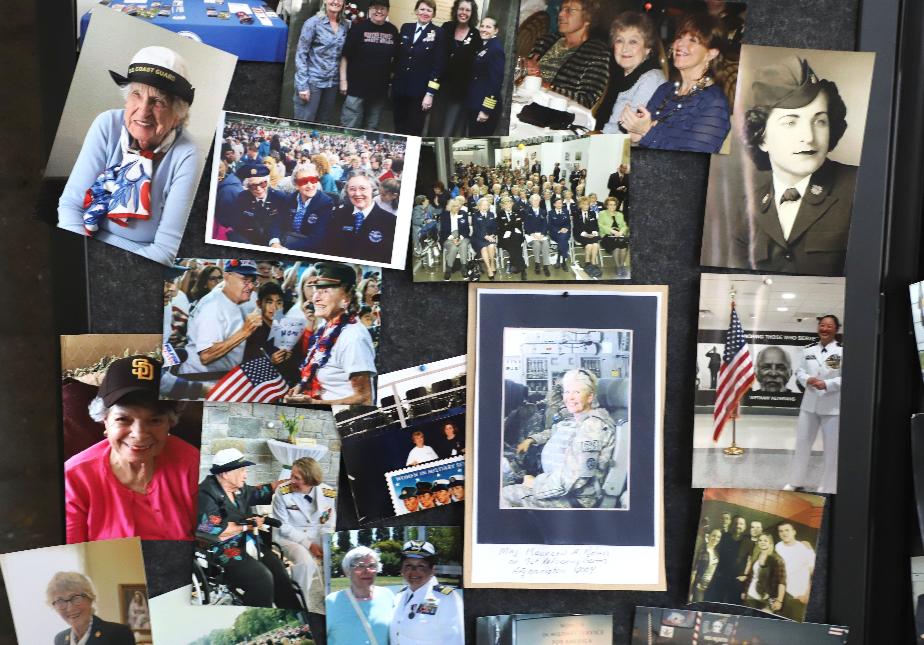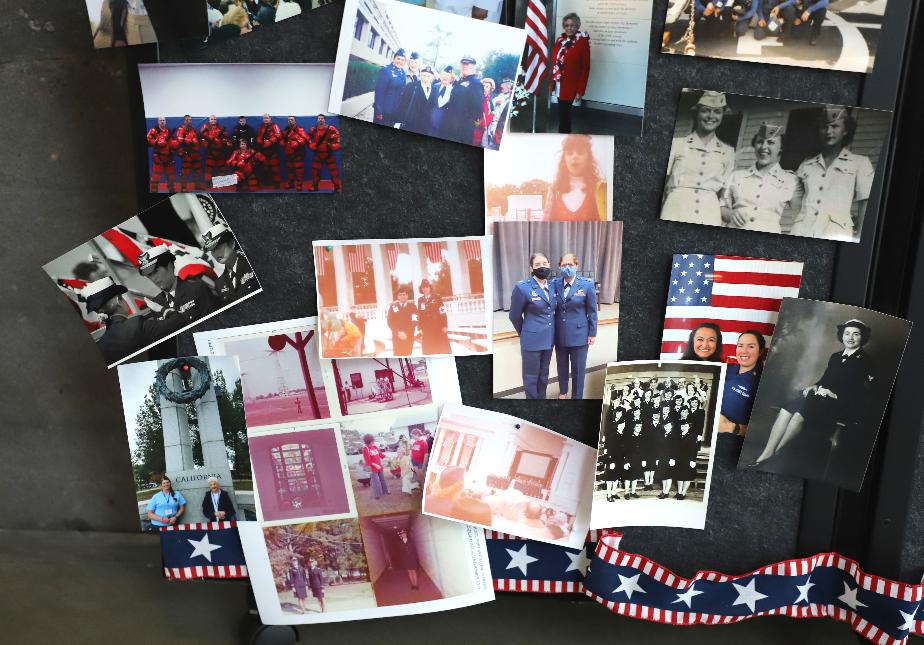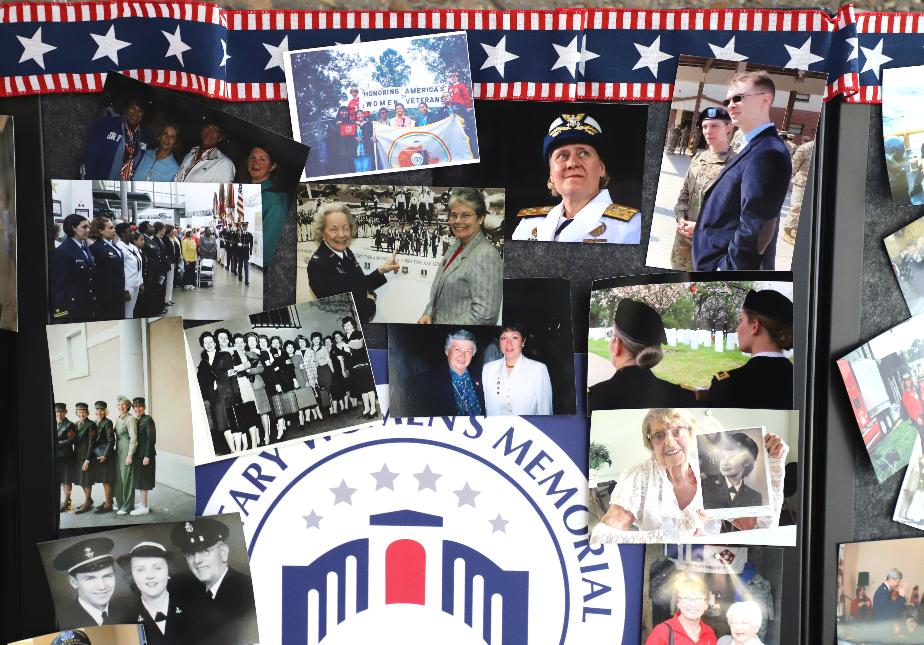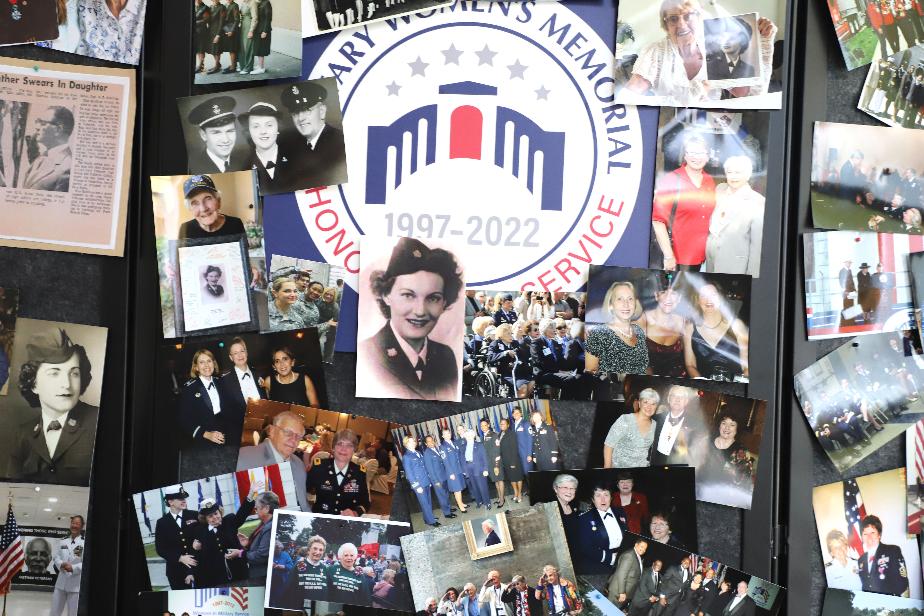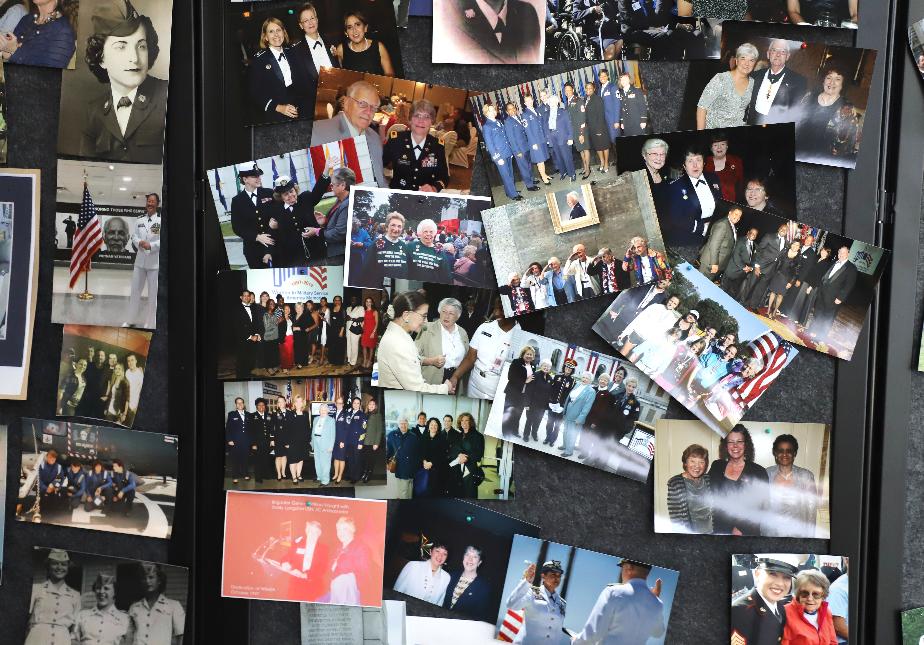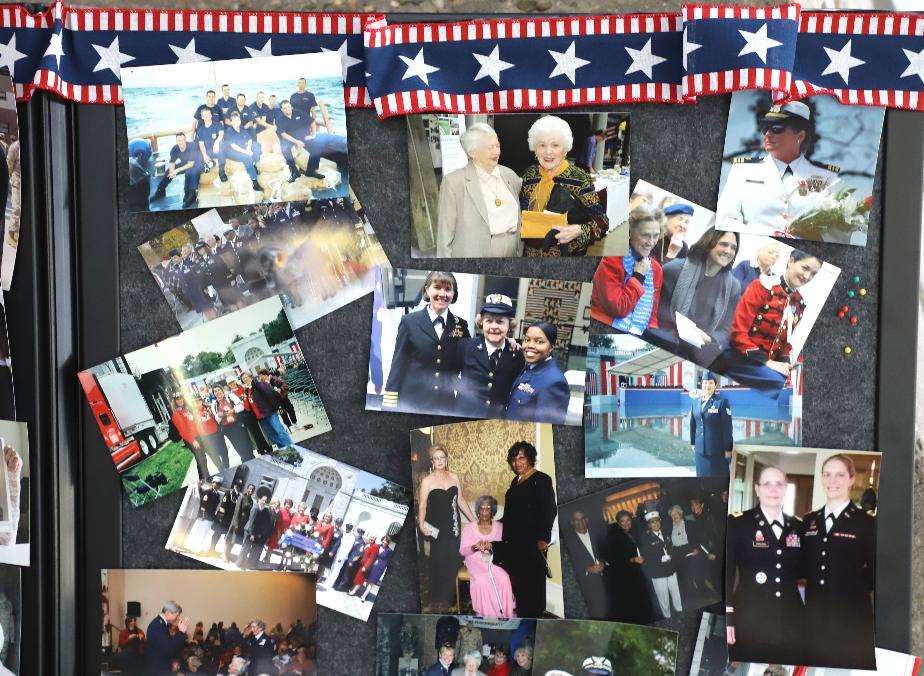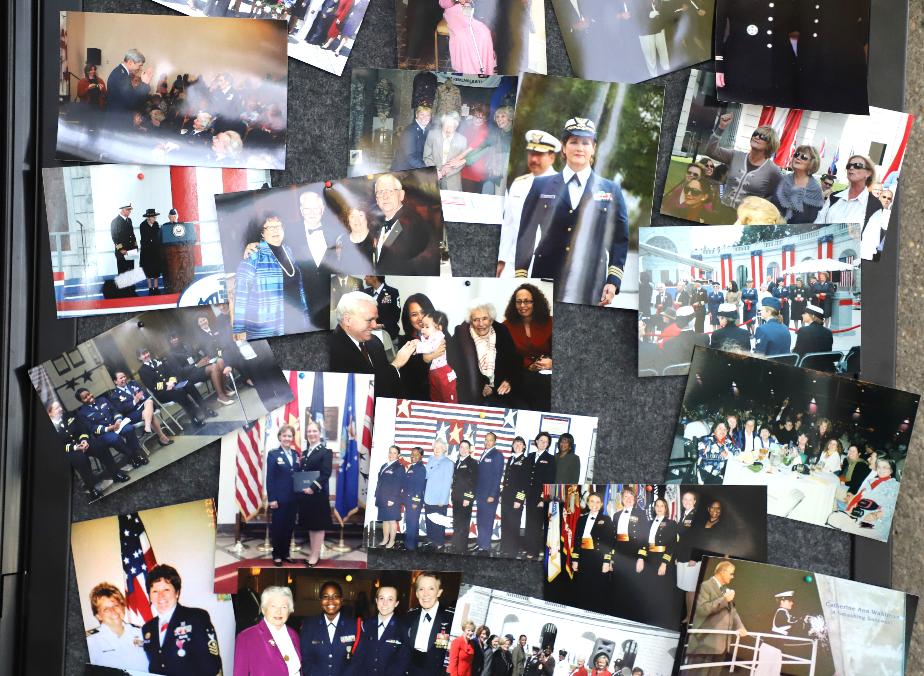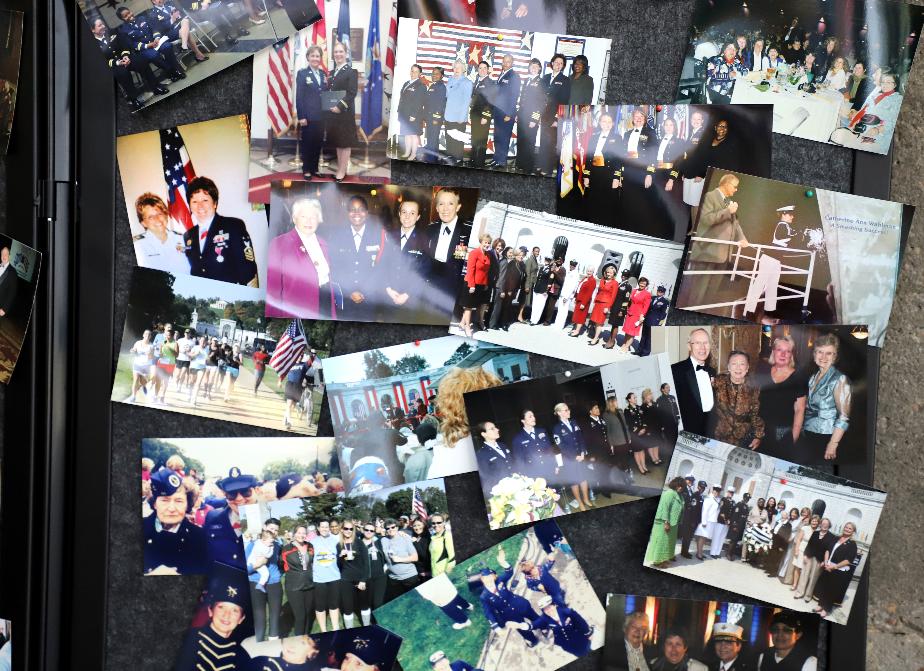 Women in Military Service for America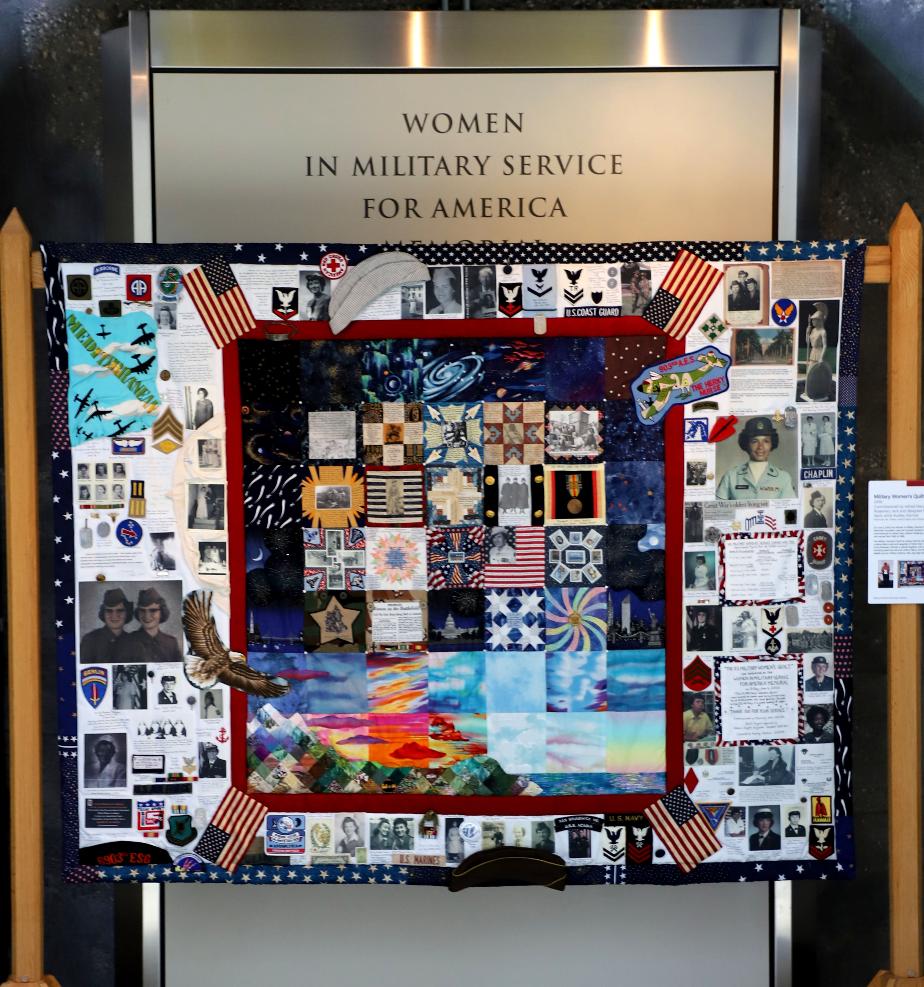 Women Serving in the Military - 18th & 19th Century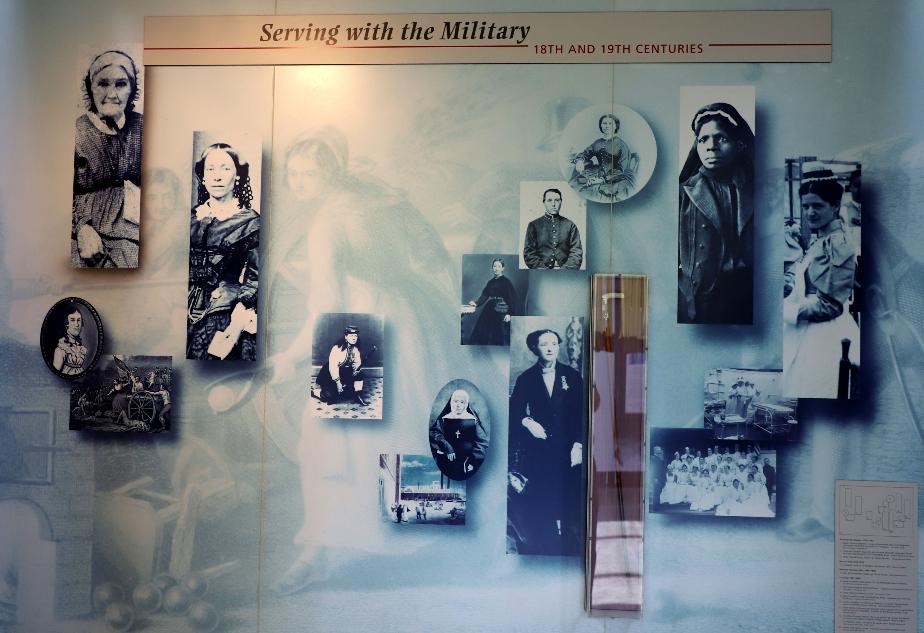 Women Serving in the Military - 1901 - 1945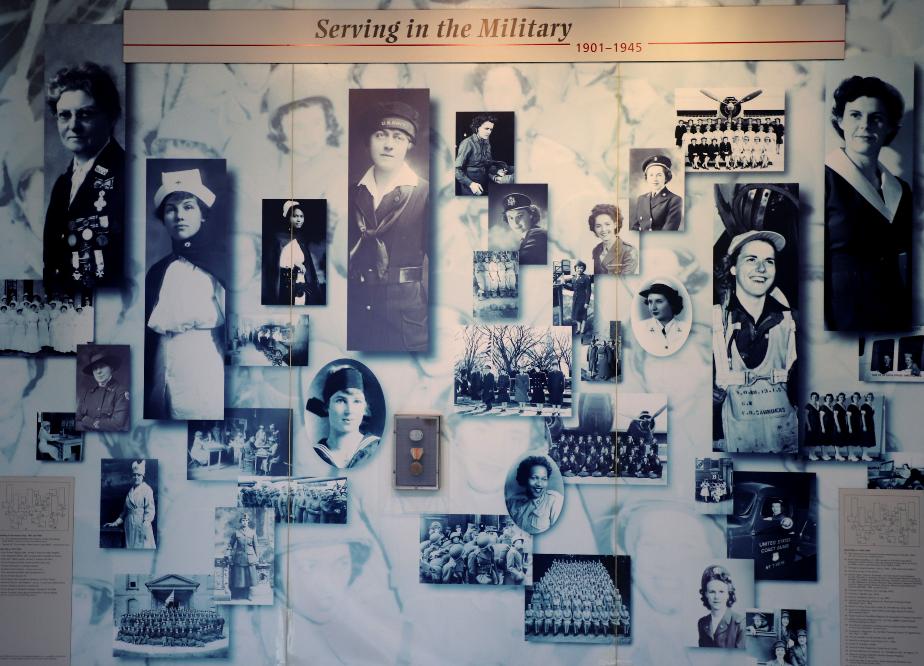 Women Serving in the Military - Since 1946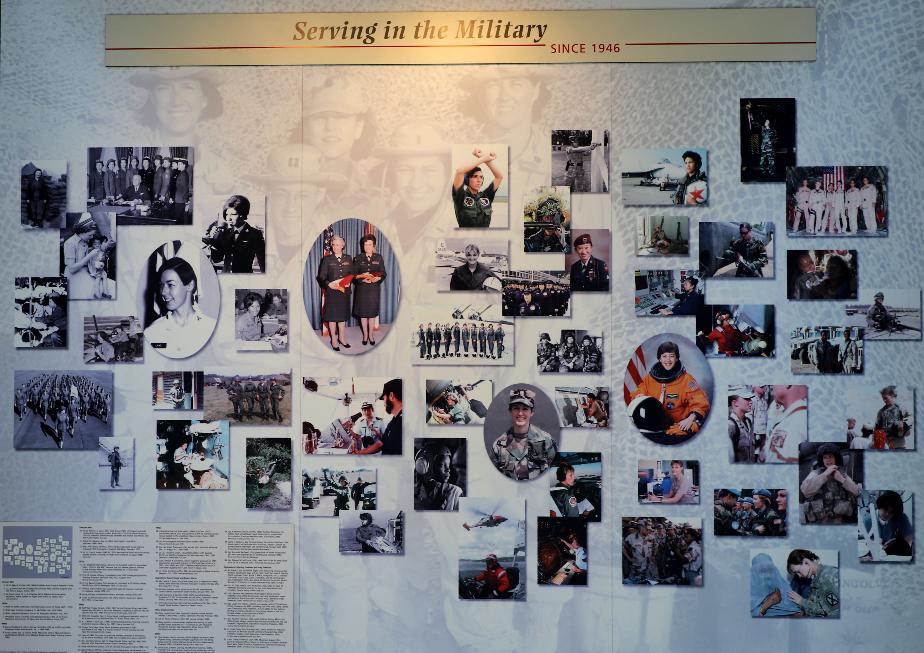 Women Go to War - World War II 1941 - 1945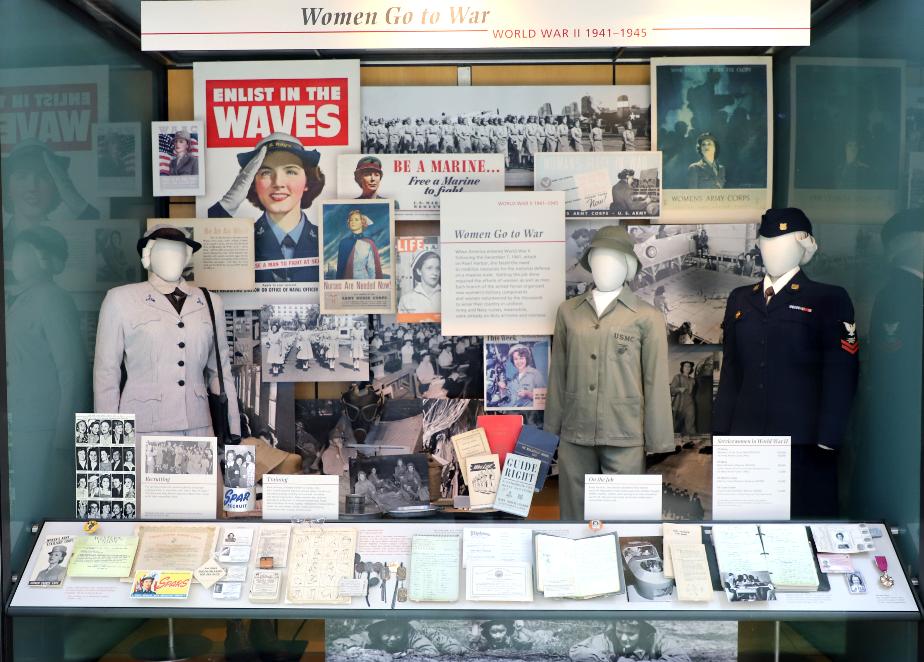 Women Overseas with the Military - World War II 1941 - 1945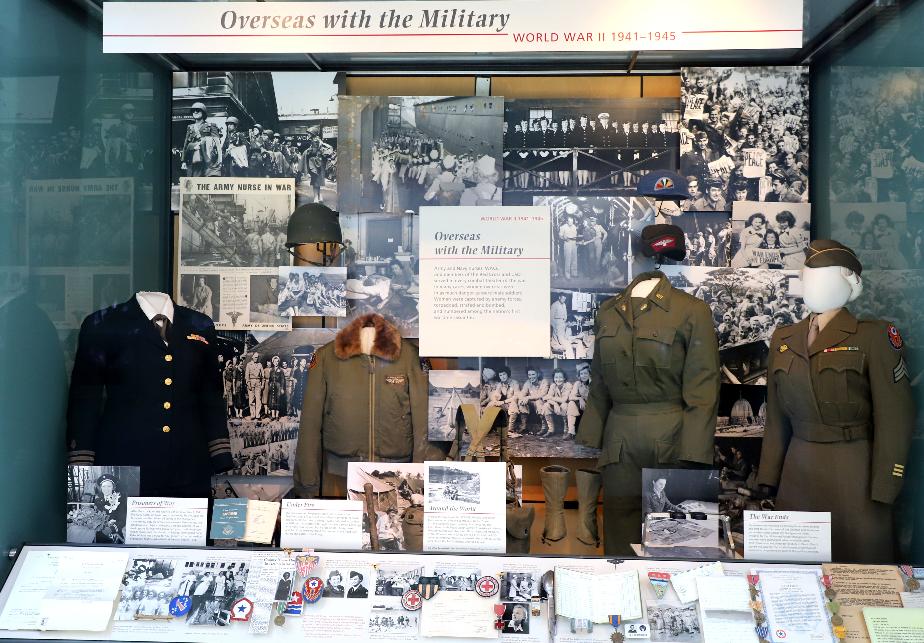 Women Serving on the Homefront - World War II 1941 - 1945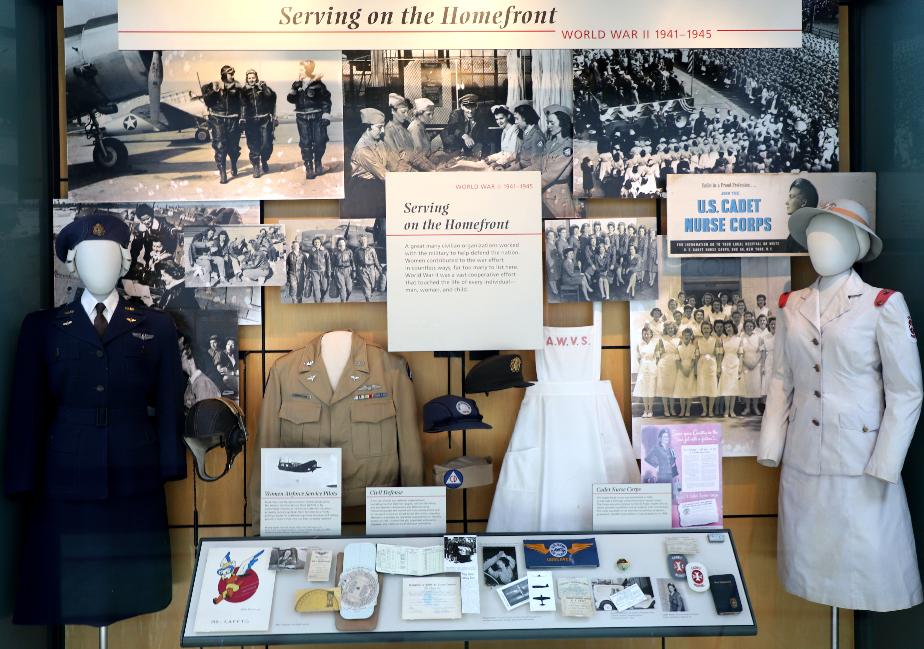 Called to Duty - American Military Women in the Korean War - 1950 - 1953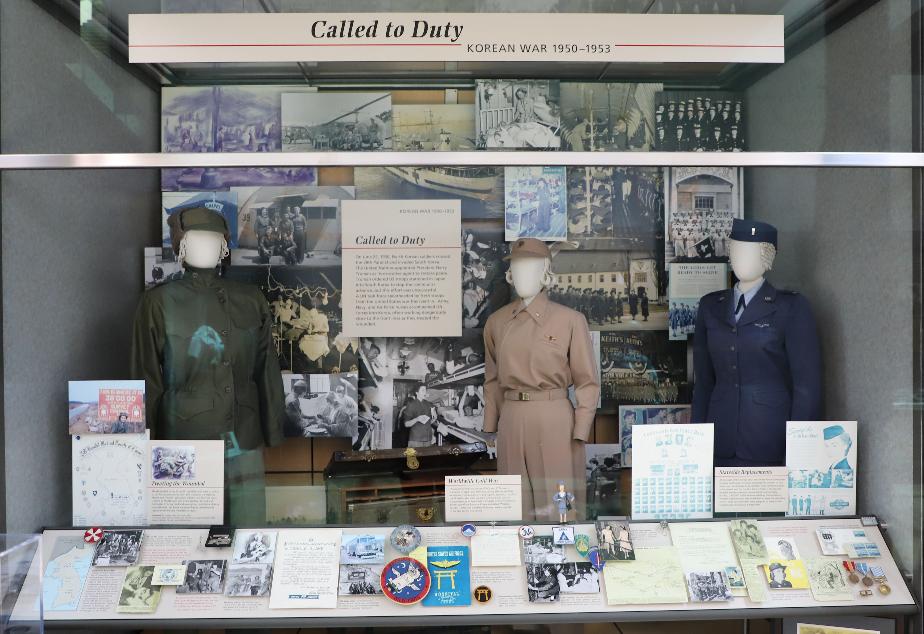 Military Women Serving During the Vietnam War - 1955 - 1975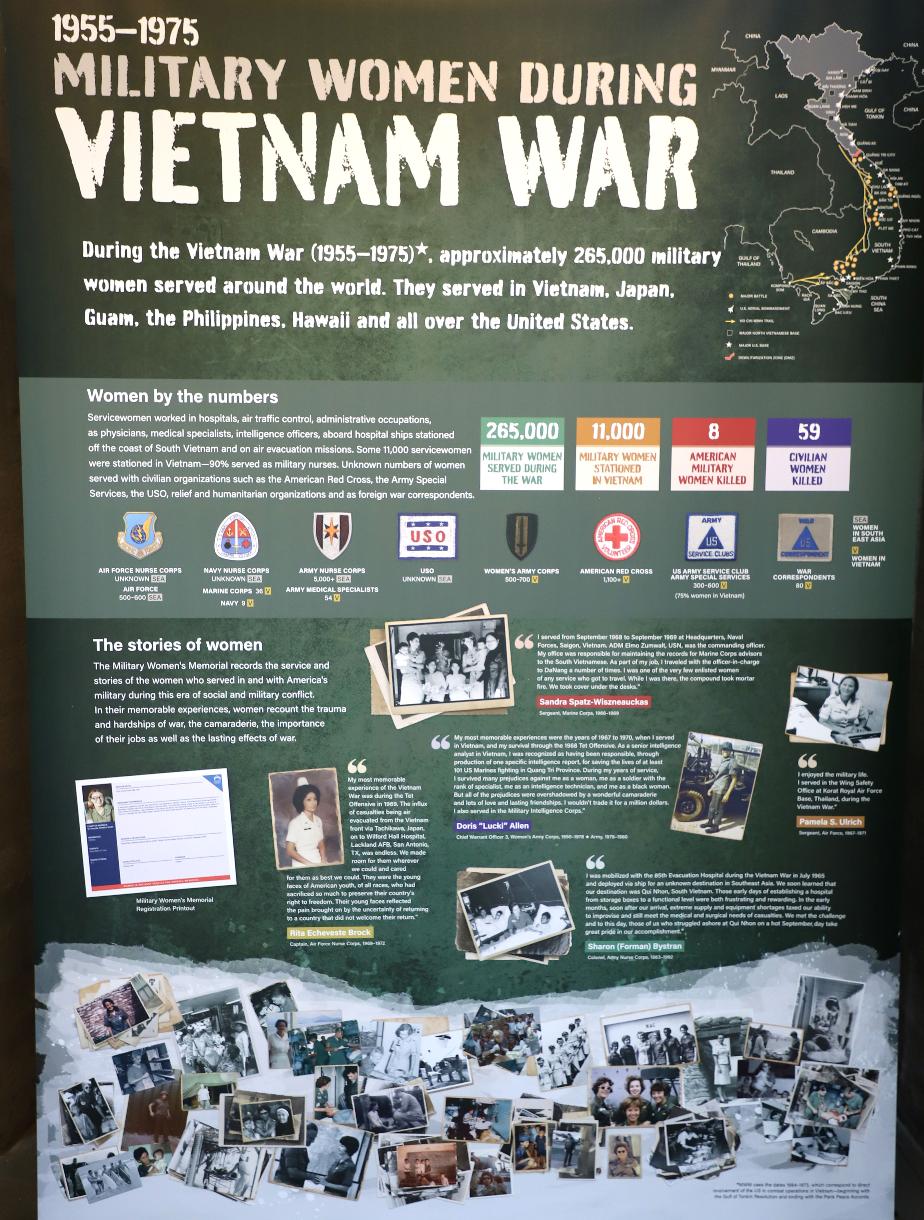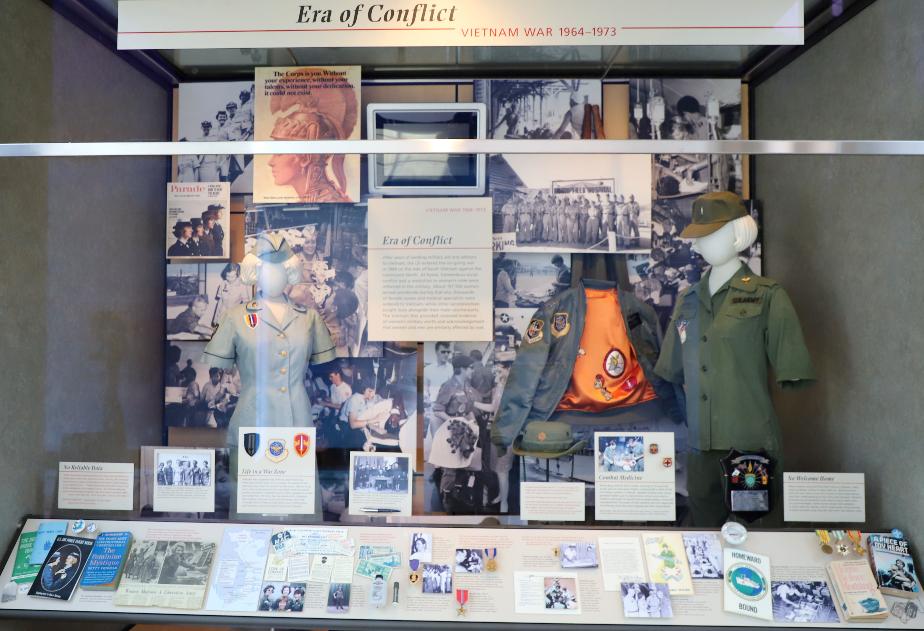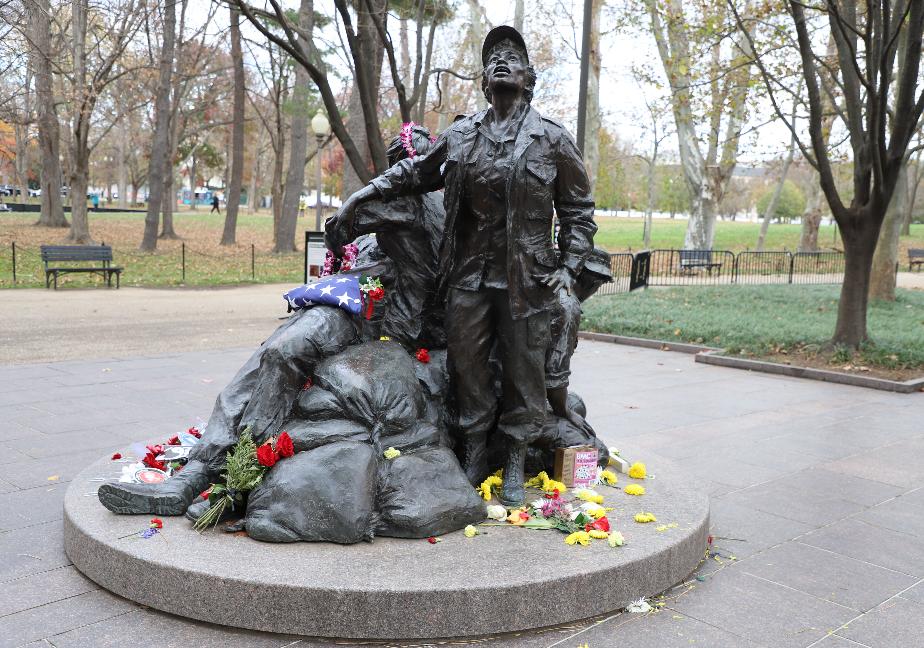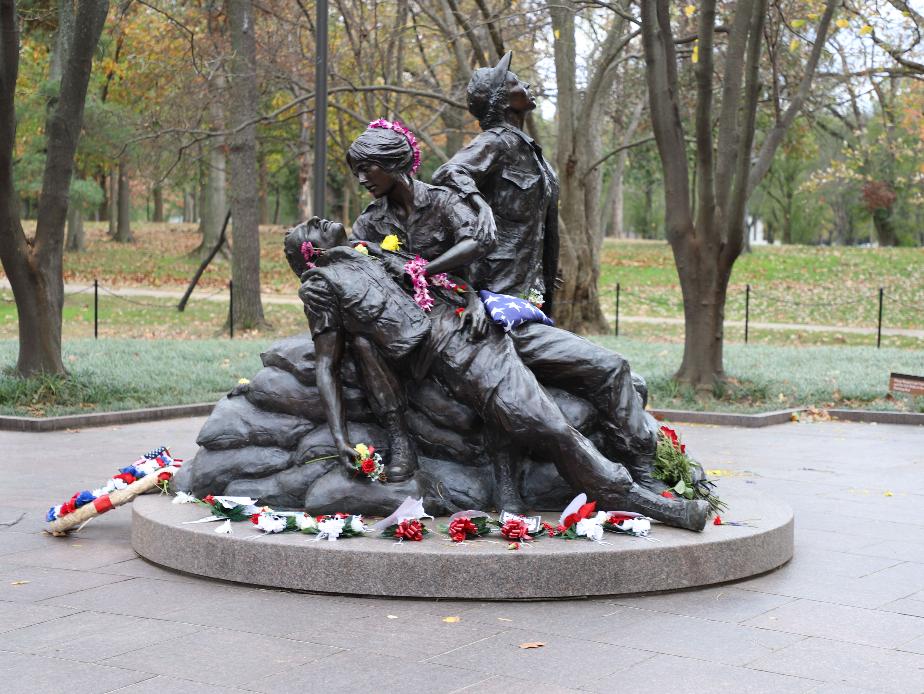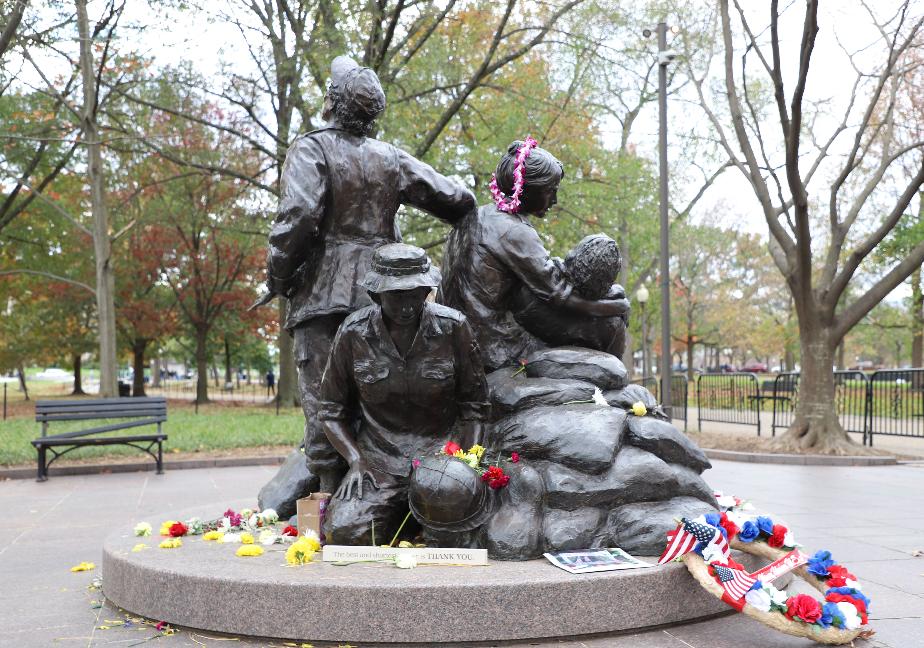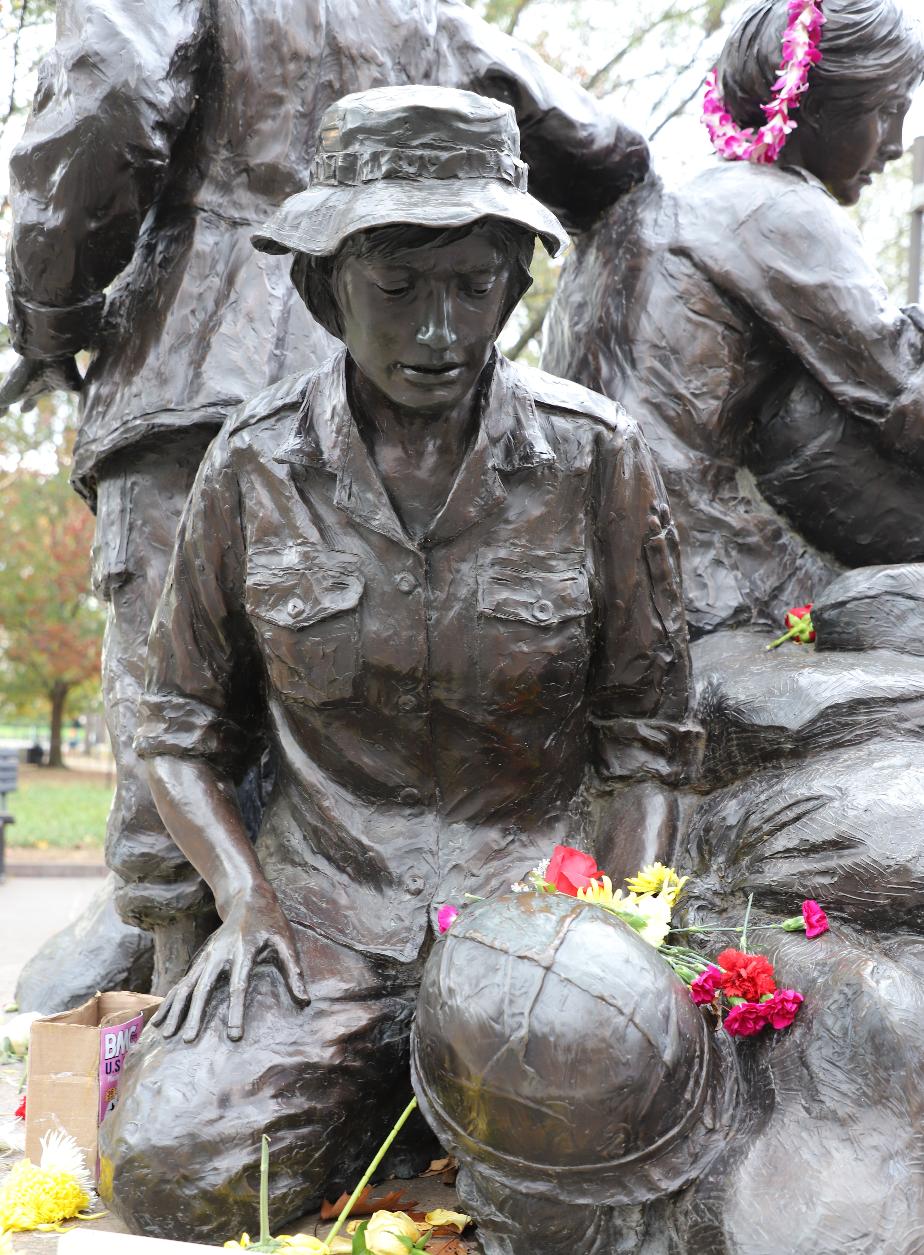 American MilitaryWomen - Prisoners of War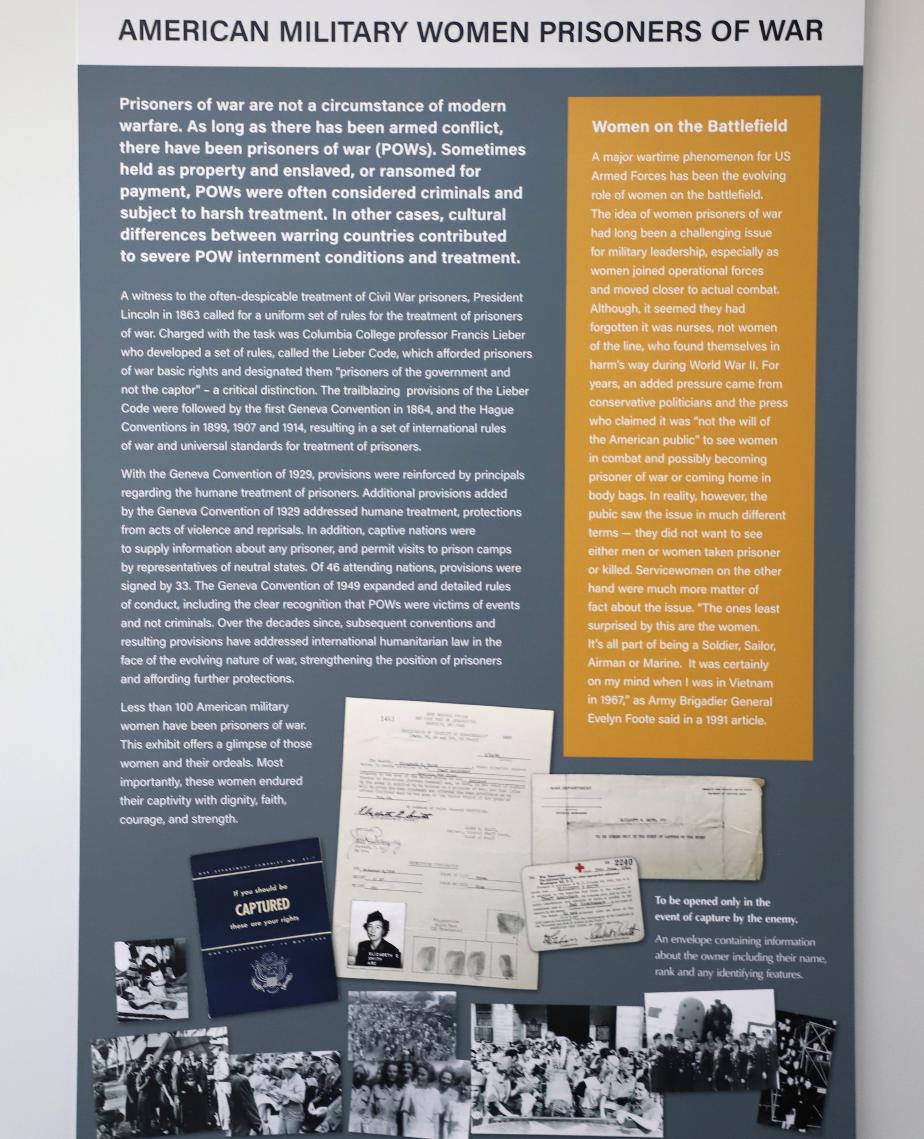 Military Women's Memorial - A Lifelong Commitment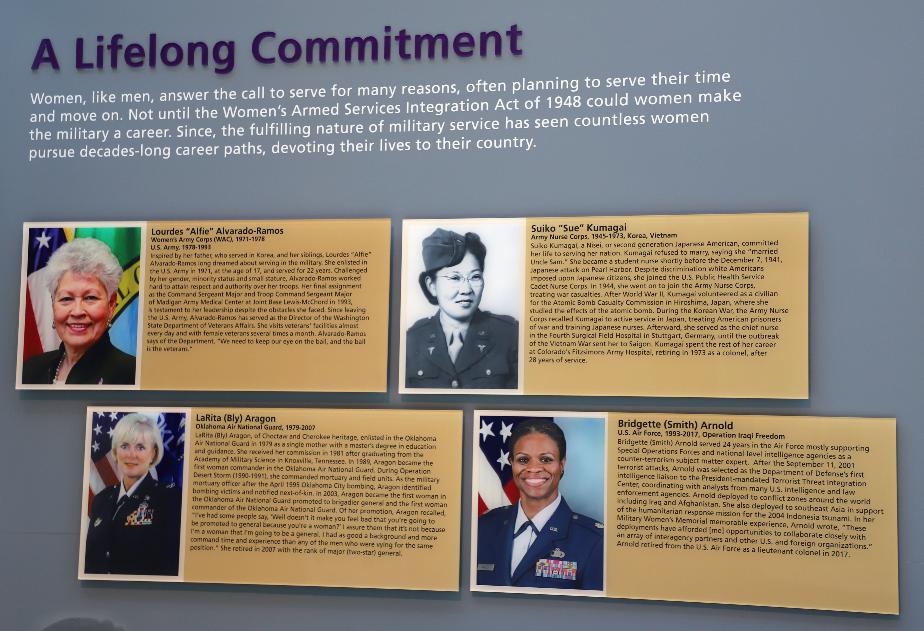 Military Women's Memorial - We Also Served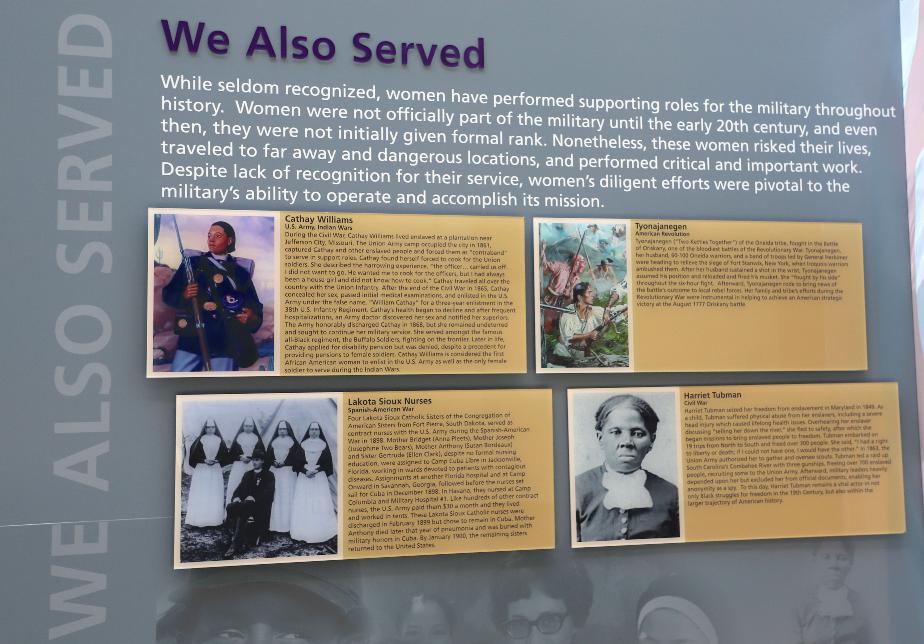 Military Women's Memorial - Serving Around the World